Ask the RDN: Cholesterol Lowering Meal Plan – Foods That Lower Your Cholesterol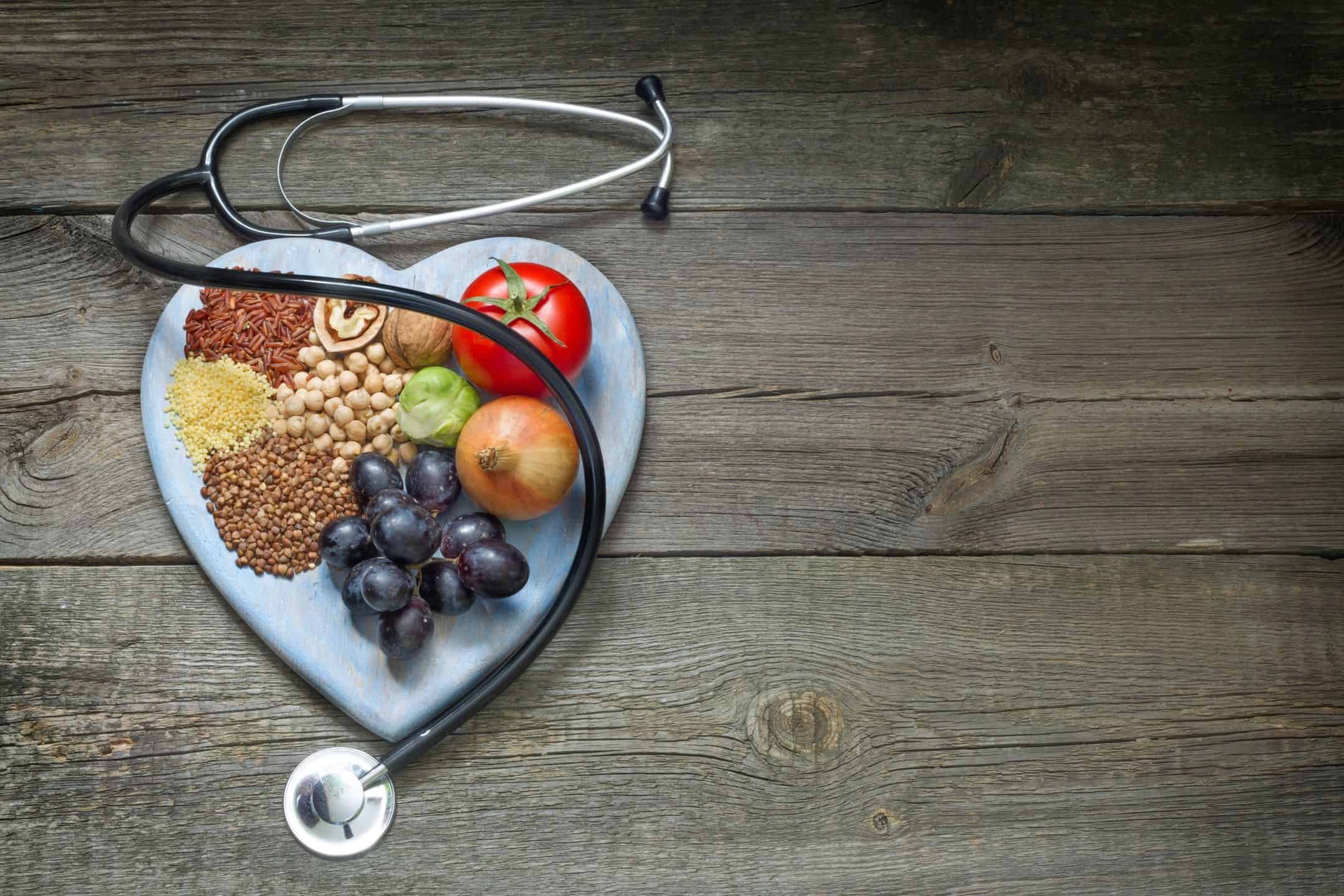 Note: In the spirit of keeping things fresh here on the blog, today kicks off the new series, Ask the RDN. My goal is to make Shaw's Simple Swaps the resource you turn to for solid, nutrition information.
Ask the RDN: Week of Jan 15, 2017
Can you direct me to some place that can tell me the top 10, in order ideally, of good and bad cholesterol foods? I am thinking of really trying to do something to get below 200 besides exercising more and losing weight.
Great question! I can promise you, you are not alone in feeling this way. I'm sure there are many other readers in your boat too, so first off, it's comforting sometimes to know you are not alone.
Now, let's chat about the first part of your question, "good and bad foods".
Fortunately, there are truly no good and bad foods. There are certainly better for you foods you should focus on consuming daily, and others that should be enjoyed more sporadically.
So, how about we refrain the engrained dichotomous thinking and focus on the better for you foods that will help lead you on that right path.
The beauty about nutritional science and the findings is that they are always changing. This is both amazing yet confusing at the same time.
As a nutrition professional, if it's challenging for me at times to find the take away message from those news headlines, then I can only imagine how difficult it can be for you.
Lucky for both of us, the verdict is out on the relationship between dietary cholesterol and blood cholesterol levels (or at least for now)!
The 2015 Dietary Guidelines for Americans (DGA) lifted the limit of 300mg/day of dietary cholesterol based on findings that showed "no appreciable relationship between consumption of dietary cholesterol and serum cholesterol".
It's important to note that our bodies (the miracles that they are) actually produces enough cholesterol to sustain our needs. Hence, technically you don't need a Cholesterol Lowering Meal Plan because we don't really need the nutrient from diet any who! But, that's beside the point, we eat food, so we should know what to eat, right?!
However, because cholesterol is found in animal based foods, many individuals who consume a large amount of animal products in their diet often have high intakes of dietary cholesterol.
The big points to consider based on research include:
Genetics plays a huge role in how your body processes cholesterol
There are different kinds of cholesterol

LDL-low density lipoprotein can cause plaque build up in your arteries which can exacerbate or lead to cardiovascular problems
HDL-high density lipoprotein is a great agent that works miracles in your body to eliminate LDL and improve blood flow

If you are diabetic or are prone to diabetes, proceed with caution with dietary cholesterol, high intakes may increase the negative affects of your condition
Okay, now that we've got that on the table, here is a sample Cholesterol Lowering Meal Plan for you so you can make the best choices for you.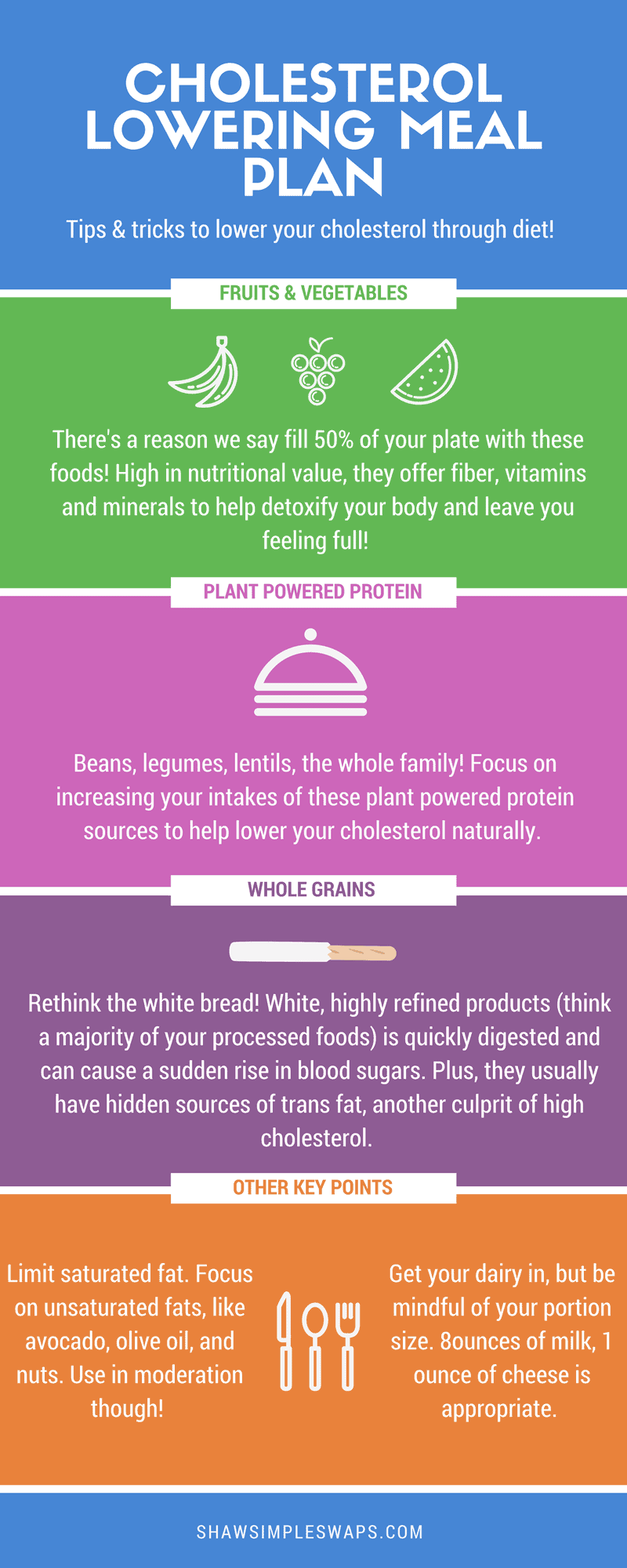 I won't leave you hanging! Here's how I would use the recipes here on the blog to help facilitate this Cholesterol Lowering Meal Plan if you were my client.
Breakfast
Homemade Chia Seed Jam with Whole Grain English Muffin
Lunch
Snacks
Spinach Dip with Fresh Veggies
Dinner
Sweet Treats
Don't forget— exercise and being physically fit is still VERY important to continue to increase that HDL number. Change up your workouts because your body becomes used to that repetitive motion. Instead of jumping on a stationary bike, shake it up: go for a hike, jog or skate!