Do you like to snack? Me too! I can't think of a better way to wind down our Fertility Awareness week than leaving you with a SMART snack that is simple and satisfying.  So, here you go!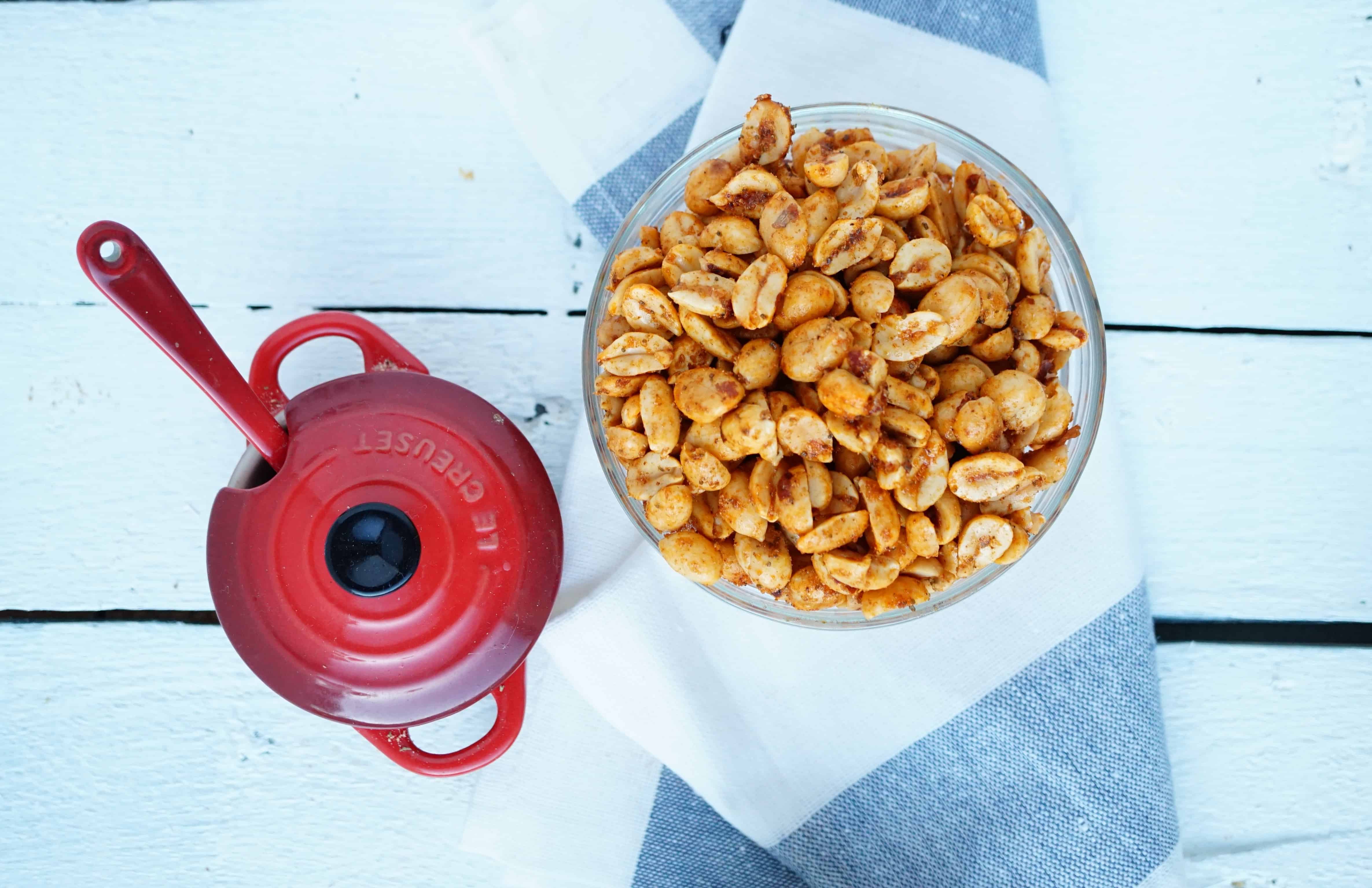 These Roasted Peanuts (slightly sweet, slightly salty) are the answer to our prayers! Let's face it. Snacking is the new meal here in America, but often times because of that, it gets a bad rap. I'm here today on this Fertility Feature to tell you snacking is not the enemy. In fact, it can be your new best friend!
Smart snacking is actually a great idea for everyone, even those focusing on a fertility fueling diet.
Do you believe me? Not sure… need a little more convincing? Okay, no problem!
To put it in perspective, here's my top 3 reasons SMART snacking is a good idea for all.
It helps maintain a stable blood sugar, preventing those hangry strikes that leave you face first in a box of cereal.
It's a great way to sneak in an extra fruit or vegetable.
It provides a quick source of glucose (aka energy), which can give you the fuel you need to get in a workout you may not have otherwise done.
I could go on with many more reasons, but I will leave it at those for now. But, one key word it's important to focus on is the SMART component. I've posted here on the importance of smart snacks, so just remember that simple formula and you'll be good to go!
Plan + Prepare + Portion
Now, what do these Roasted Peanuts have to do with SMART snacking and fertility?
Everything! This simple Roasted Peanut recipe is hands down the perfect SMART snack because:
Peanuts are filled with plant based protein.

Not only will the protein keep you satiated (aka fuller for longer), but focusing on switching to plant based options for protein has also shown to help decrease infertility in women.

Peanuts contain antioxidants, which as we know, help fend off those free radicals in your body.

Free radicals can cause stress on both males and females when it comes to reproduction, so any time you can increase your intake of antioxidant containing foods you'll be on a great path!

Peanuts help with weight management.

Often times infertility affects those who are overweight or obese. Focusing on getting to a healthy weight through watching portions and eating better for you foods may increase your odds of conception.
Have I convinced you yet? I thought so!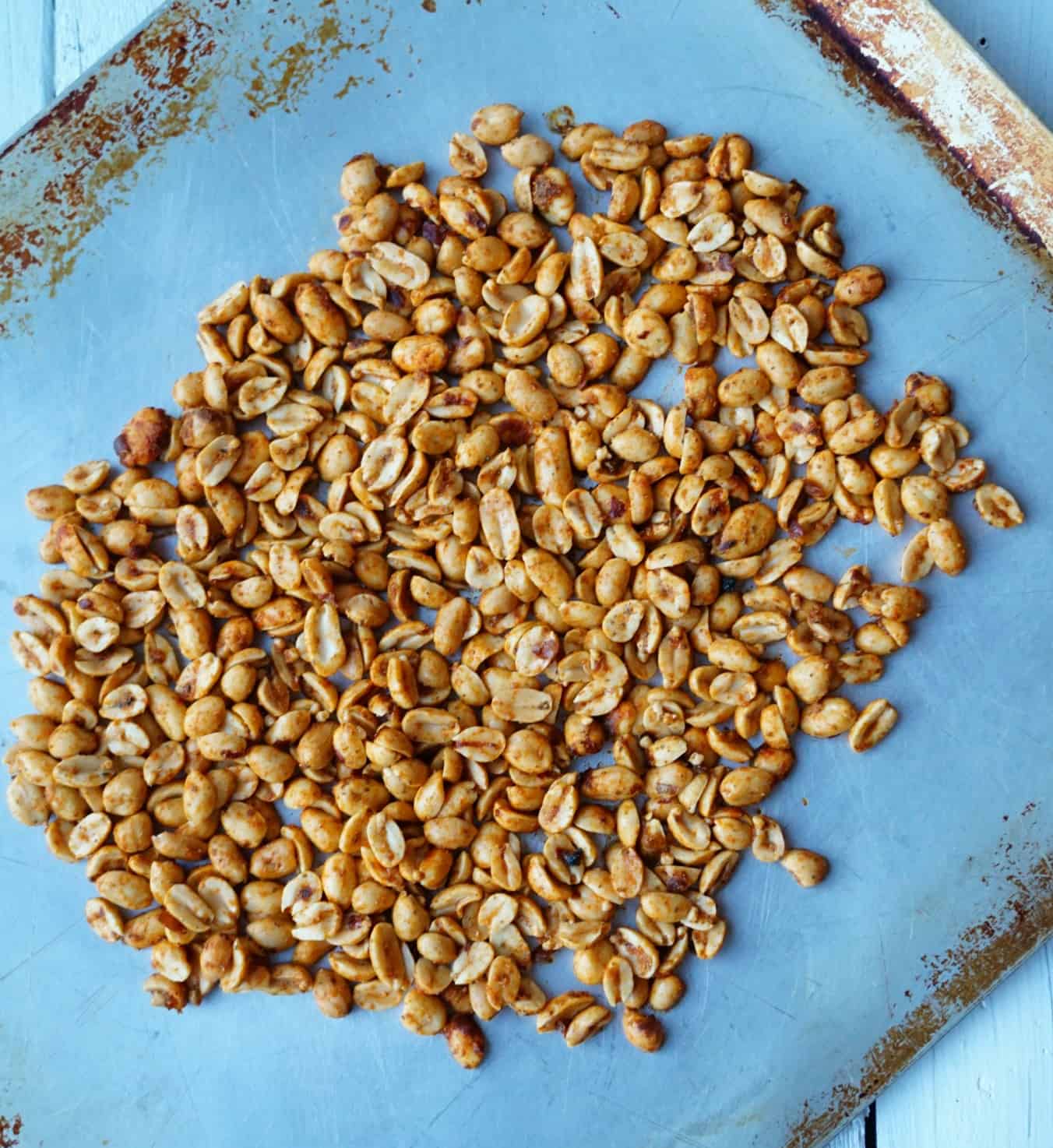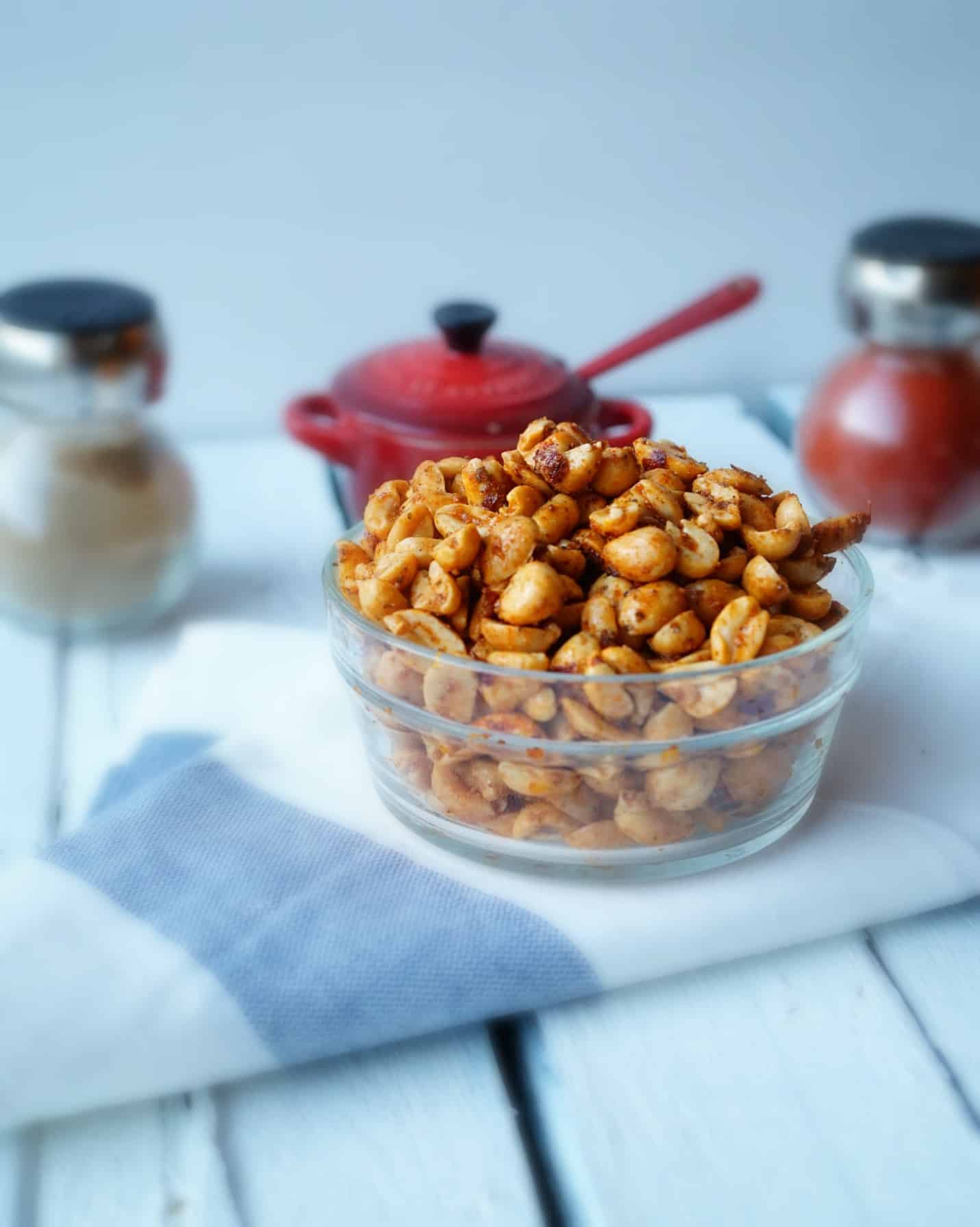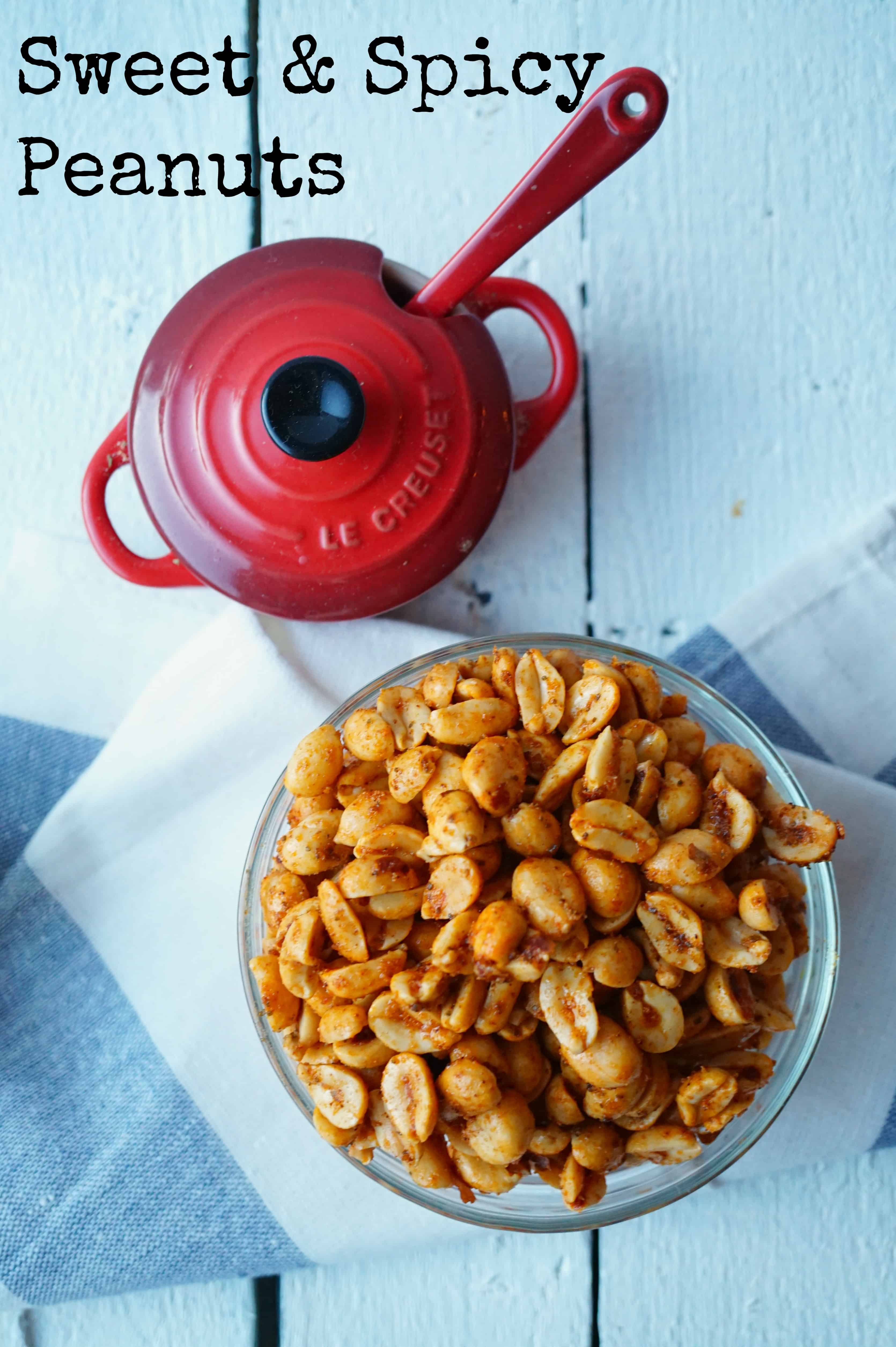 I enjoy making up a batch of these Roasted Peanuts and then place them in individual serving containers so I can grab them on the go. They are the perfect budget saving snack since you're not paying the high price for fancy packaging. Plus, you're also monitoring your sodium and added sugars since you can control your seasoning.
Happy snacking!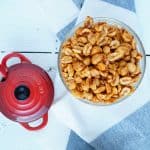 Roasted Peanuts - Slightly Sweet, Slightly Salty!
Fire up that oven and let's get to roasting! These simple roasted peanuts are the answer to your snacking dreams!
Servings
:
8
- 1/4 cup servings
Ingredients
2

cups

raw peanuts

1/2

teaspoon

olive oil

or sesame oil if you have it

1/2

teaspoon

smoked paprika

1/2

teaspoon

cane sugar

1/4

teaspoon

sea salt
Instructions
Preheat oven to 325*F.

Spray a baking sheet liberally with nonstick spray.

In a small bowl, combine peanuts, olive oil, smoked paprika, sugar and salt. With a spatula, mix thoroughly until all peanuts are evenly coated.

Place on baking sheet in the middle of your oven.

Heat for 20-25 minutes.

Remove and let cool. Some carry over cooking will occur.

Store in an airtight container and eat within 10 days for optimal freshness.
Thank you to all those who've followed along in this weekly National Infertility featured series. Sara and I are so grateful and we encourage you to #startasking!