Do you like to snack? Me too! Look no further than these roasted peanuts for the perfect pick me up for your midday slump!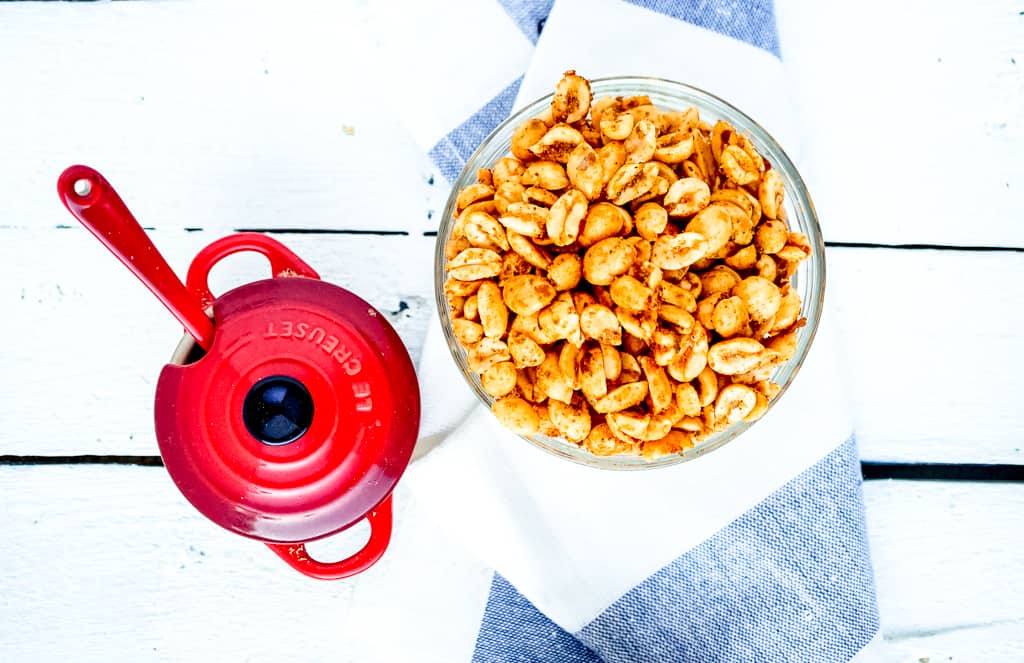 How do you make roasted peanuts?
Sure.
You could go to a ballgame and buy them.
But, how often are you really at a ballgame?
Case and point, you need this roasted peanut recipe for your home!
Beside an oven, you will need a few staple pantry ingredients (or at least their staples in my house!)
Peanuts (shelled and raw, or known as unsalted and un-roasted)
Extra Virgin Olive Oil or Sesame Oil
Smoked Paprika
Cane Sugar
Salt
Simply toss them together (but really, follow the steps below) and you've made yourself a simple, DIY roasted peanut recipe from home!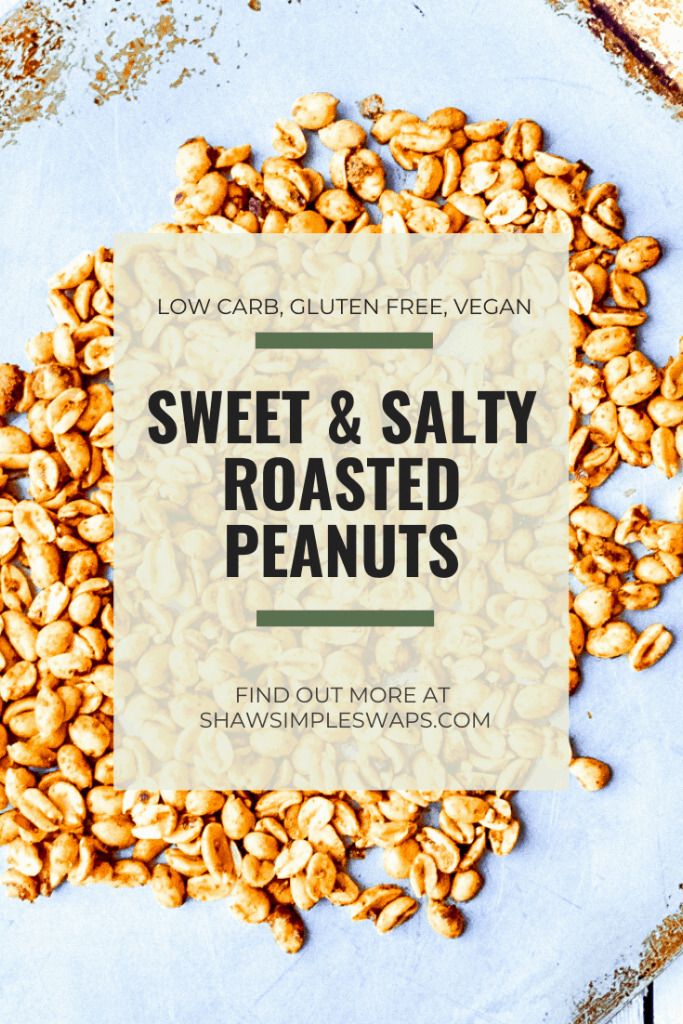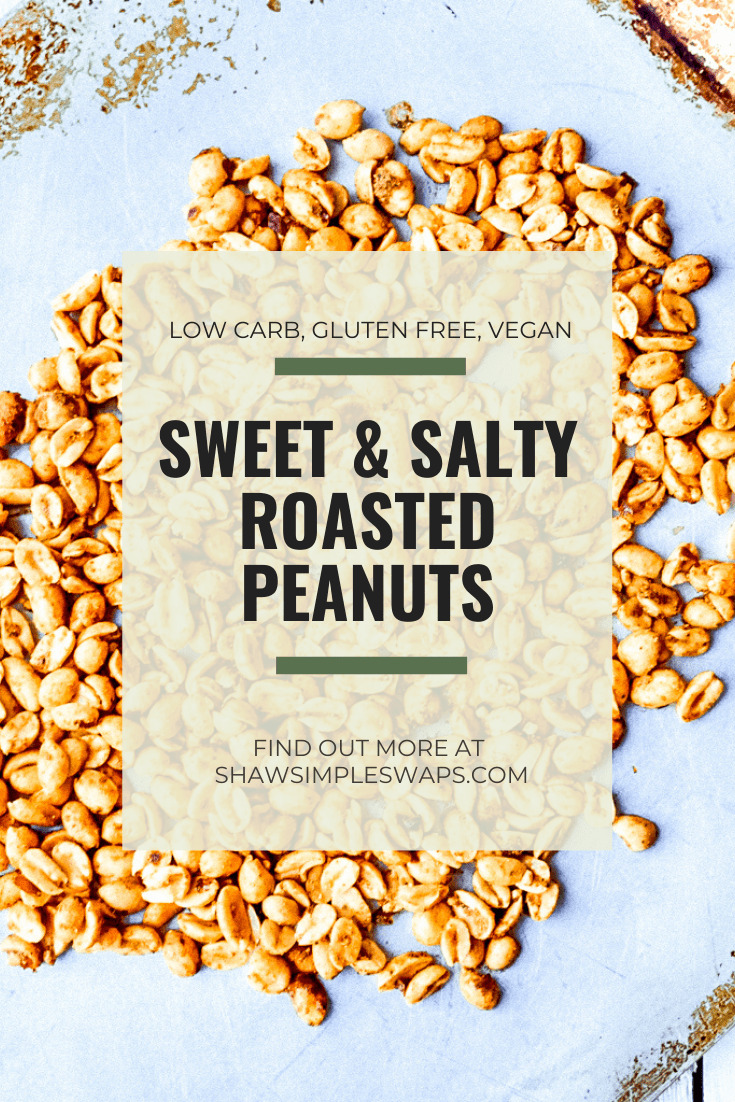 Are peanuts a healthy snack?
Let's face it. Snacking is the new meal here in America, but often times because of that it gets a bad rap.
Smart snacking with healthy DIY snacks like these peanuts though is actually a great idea for everyone!
Peanuts are actually a stellar food. Let's take a look at what makes them my superhero nut (and maybe yours too?!)
Peanuts are filled with plant based protein.
Not only will the protein keep you satiated (aka fuller for longer), but focusing on switching to plant based options for protein has also shown to help decrease infertility in women.
Peanuts contain antioxidants, which as we know, help fend off those free radicals in your body.
Free radicals can cause stress on both males and females when it comes to reproduction, so any time you can increase your intake of antioxidant containing foods you'll be on a great path!
Peanuts help with weight management.
Often times infertility affects those who are overweight or obese. Focusing on getting to a healthy weight through watching portions and eating better for you foods may increase your odds of conception.
Have I convinced you yet? I thought so!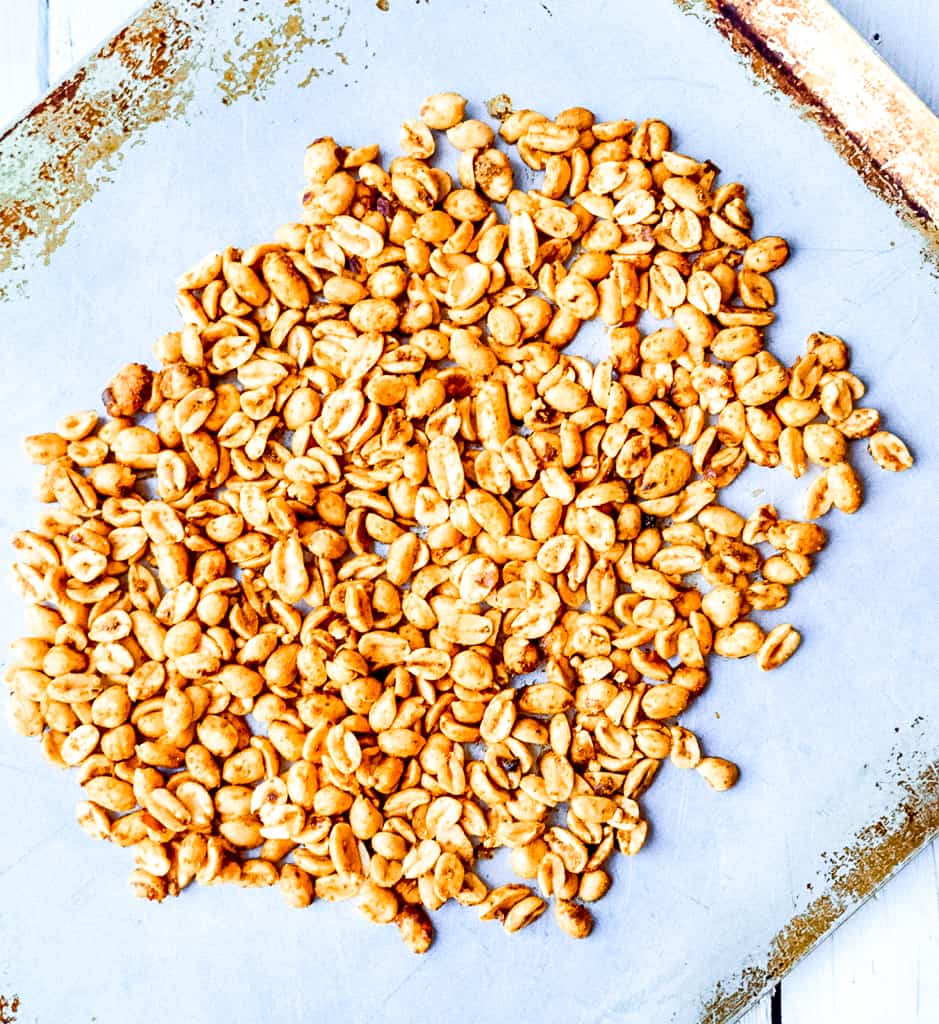 How can I store these so I don't overeat?
I enjoy making up a batch of these Roasted Peanuts and then place them in individual serving containers so I can grab them on the go.
Individual containers is KEY for me!
Ziplock bags, sustainable bags, glass jars, seriously, whatever you have will do.
Just portion them out into the 1/4 cup serving if you too have trouble with portion control!
What other snacks are quick like this to make ahead?
Some of the Shaw Kitchen favorites are:
Or, if you just want some guidance on how to structure snacks for the best nutritional bang for your buck, checkout this post here!
Alright, time to dive into these peanuts now!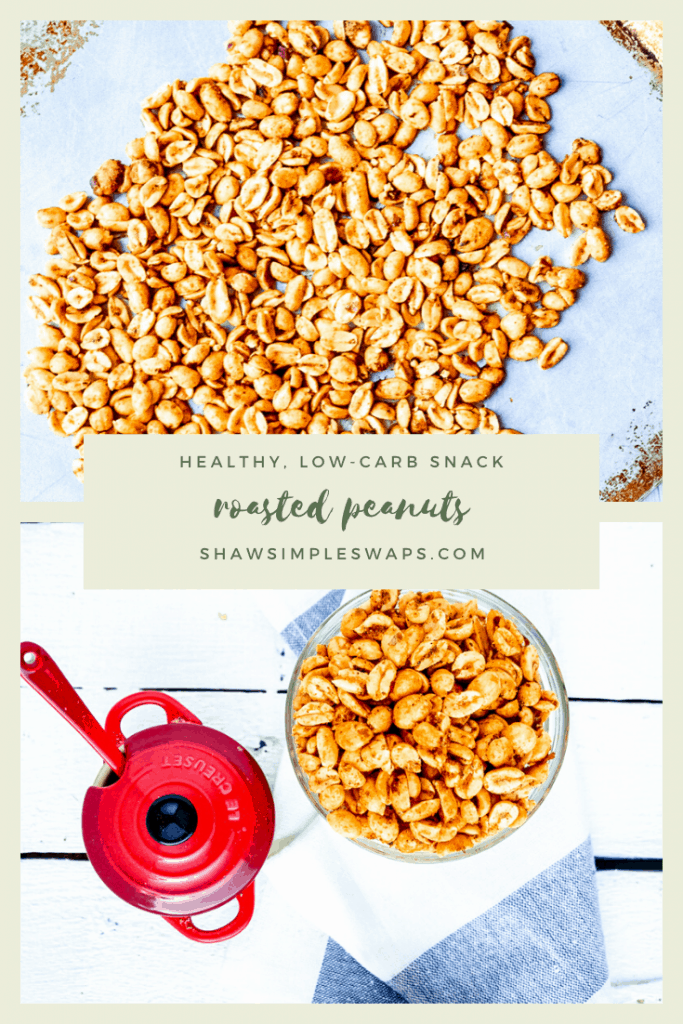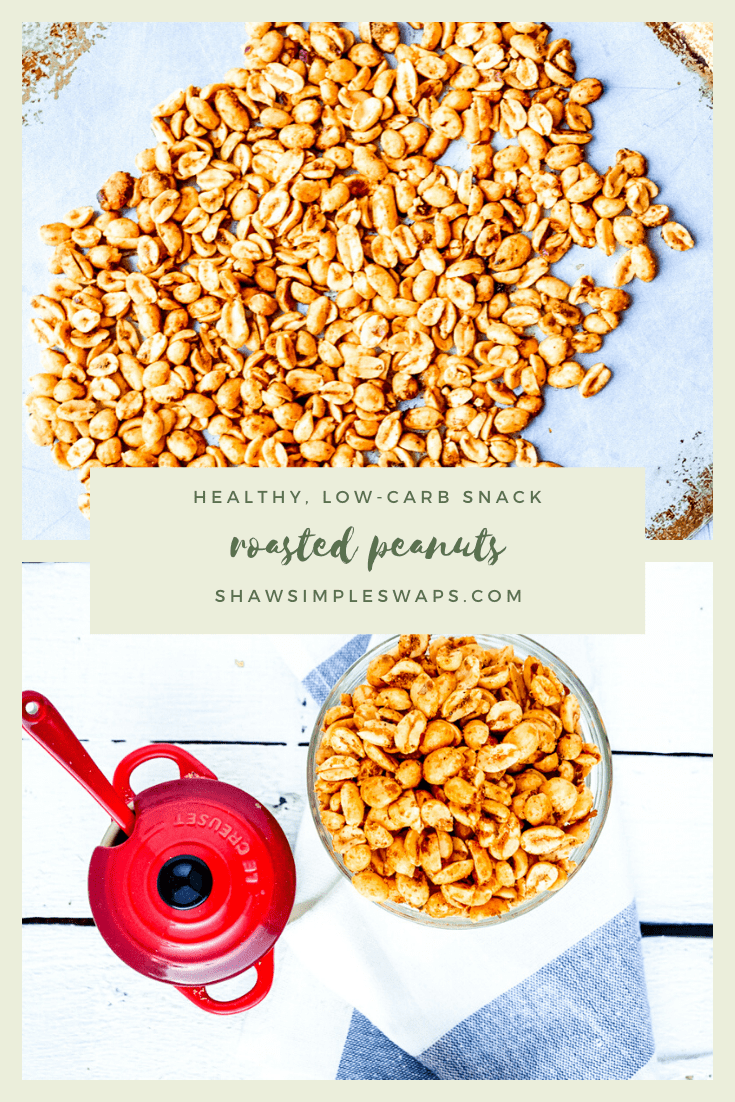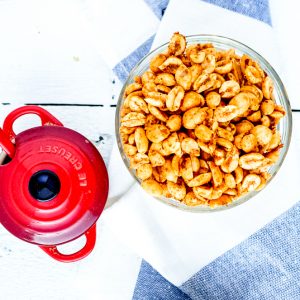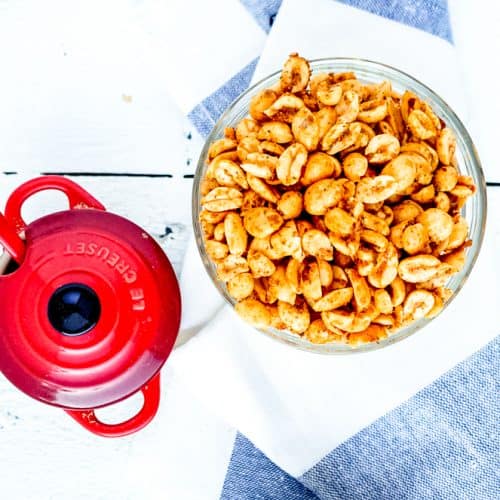 Roasted Peanuts
Fire up that oven and let's get to roasting! These simple roasted peanuts are the answer to your snacking dreams!
Print
Pin
Share by Email
Servings:
8
1/4 cup servings
Ingredients
2

cups

raw peanuts

1/2

teaspoon

olive oil

or sesame oil if you have it

1/2

teaspoon

smoked paprika

1/2

teaspoon

cane sugar

1/4

teaspoon

sea salt
Instructions
Preheat oven to 325 degrees F.

Spray a baking sheet liberally with nonstick spray.

In a small bowl, combine peanuts, olive oil, smoked paprika, sugar and salt. With a spatula, mix thoroughly until all peanuts are evenly coated.

Place on baking sheet in the middle of your oven.

Heat for 20-25 minutes.

Remove and let cool. Some carry over cooking will occur.

Store in an airtight container and eat within 10 days for optimal freshness.
Nutrition Facts
Roasted Peanuts
Amount Per Serving
Calories 211.58
Calories from Fat 165
% Daily Value*
Fat 18.37g28%
Sodium 80.79mg3%
Potassium 271.56mg8%
Carbohydrates 6.09g2%
Protein 9.56g19%
Vitamin A 61.57IU1%
Calcium 38.69mg4%
Iron 1.45mg8%
* Percent Daily Values are based on a 2000 calorie diet.