Love a good falafel but tired of having to order it in? Then this healthy twist is for you! Air Fryer Falafel is so easy to make from home and is easily 70% less fat than your traditional restaurant falafel that is deep fried. Enjoy this Air Fryer Falafel with a pita bread and fresh cucumber sauce to complete your meal!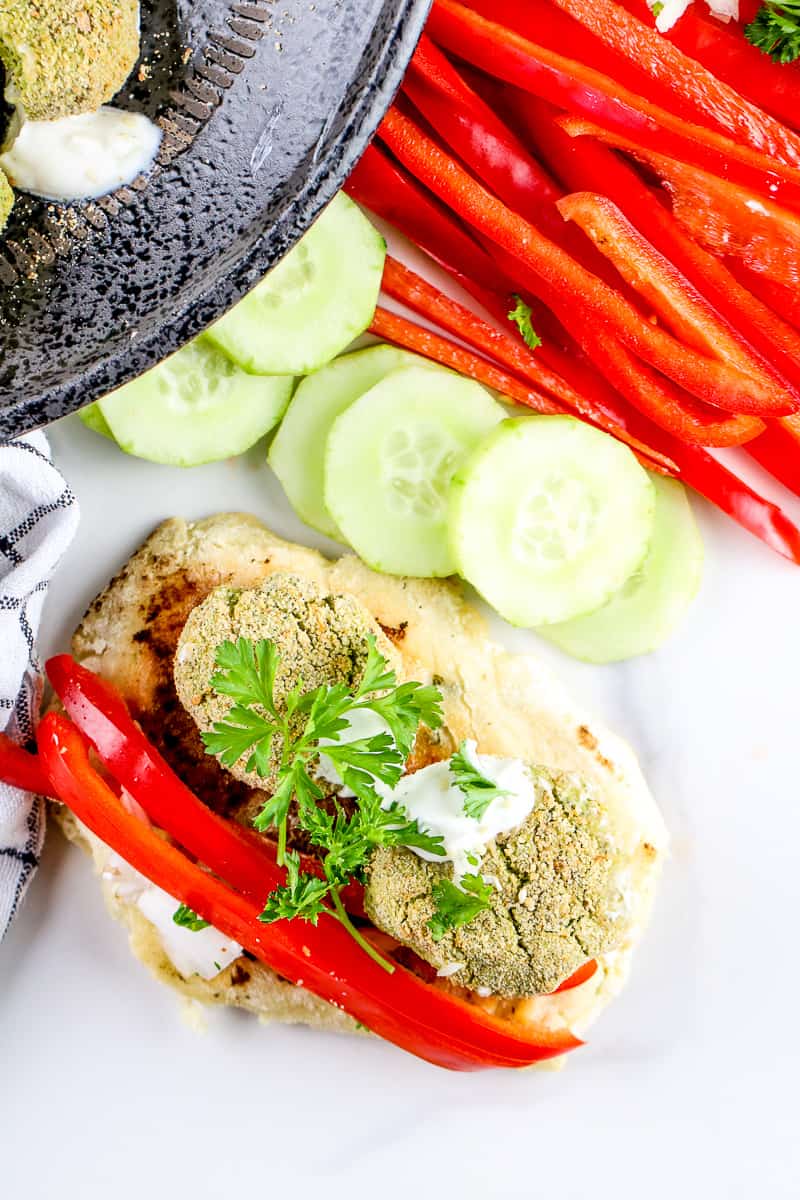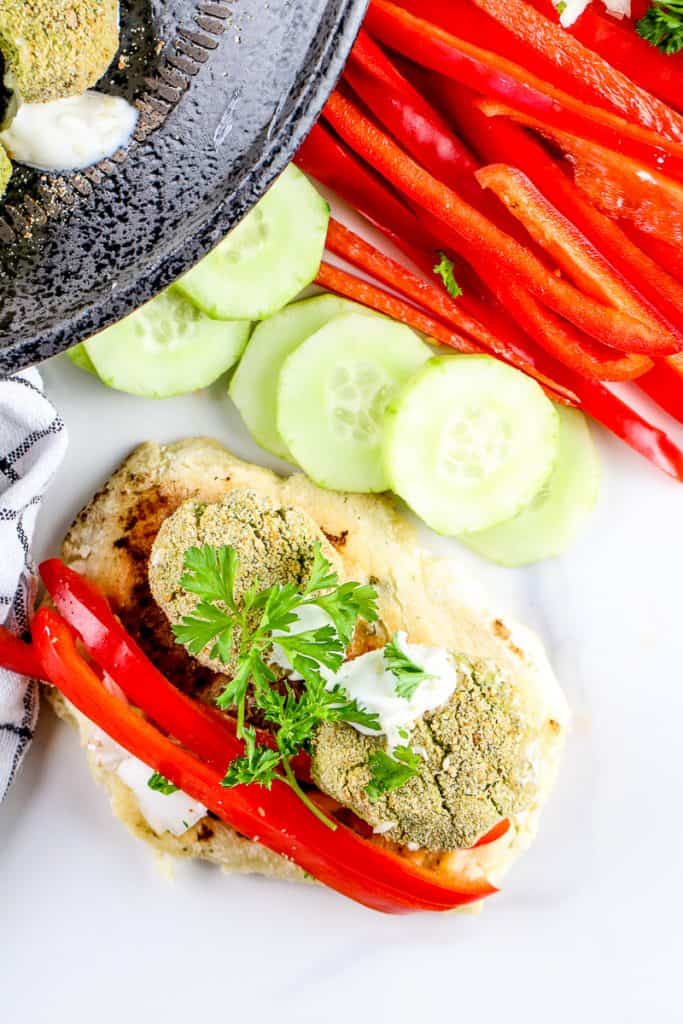 What You Need to Make This Recipe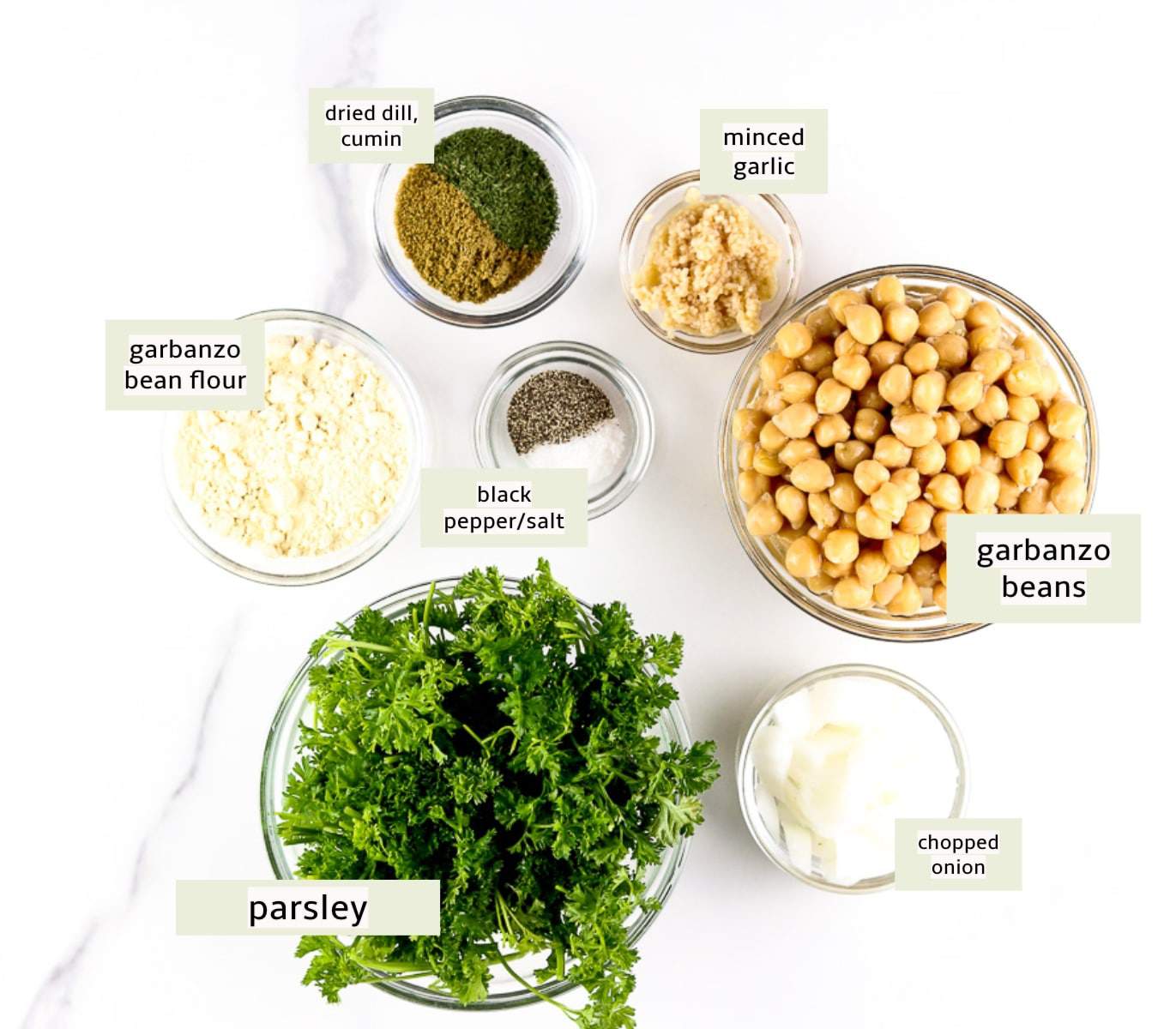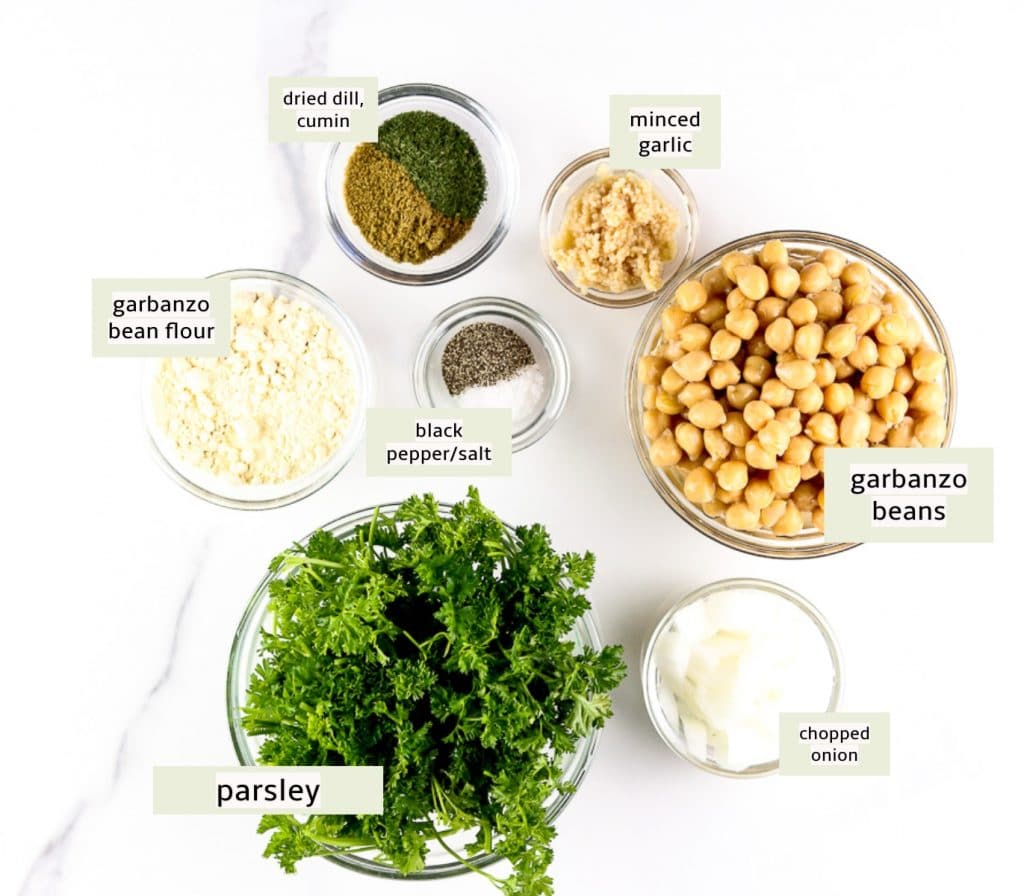 Note, not included in the above is the tahini paste and gluten free breadcrumbs!
How to Make This Recipe
(1 + 2) Preheat your air fryer if necessary, then rinse and dry garbanzo beans and toss into a blender or food processor with other ingredients. You do not need to use the parsley stems (though I do to reduce food waste!)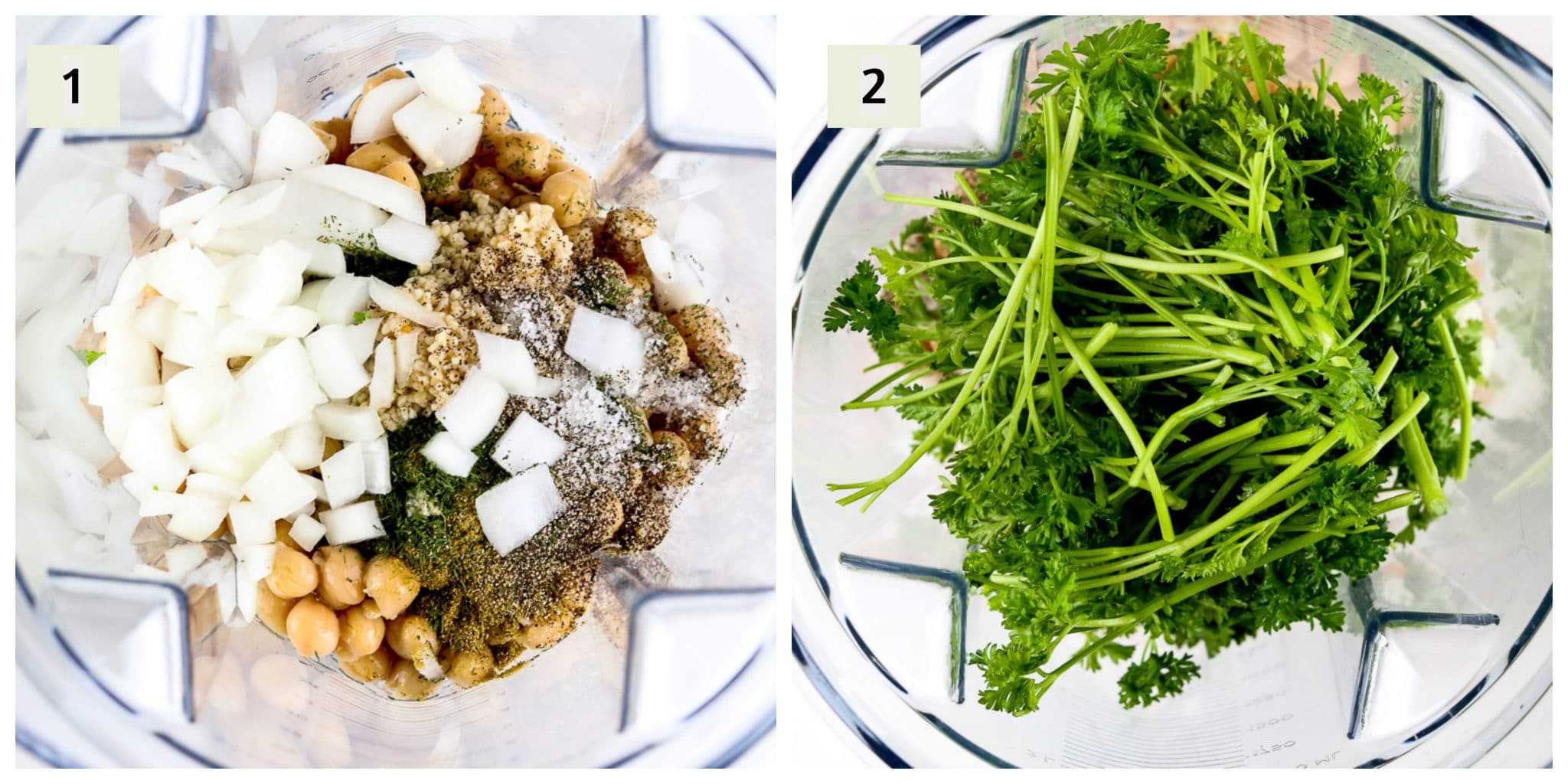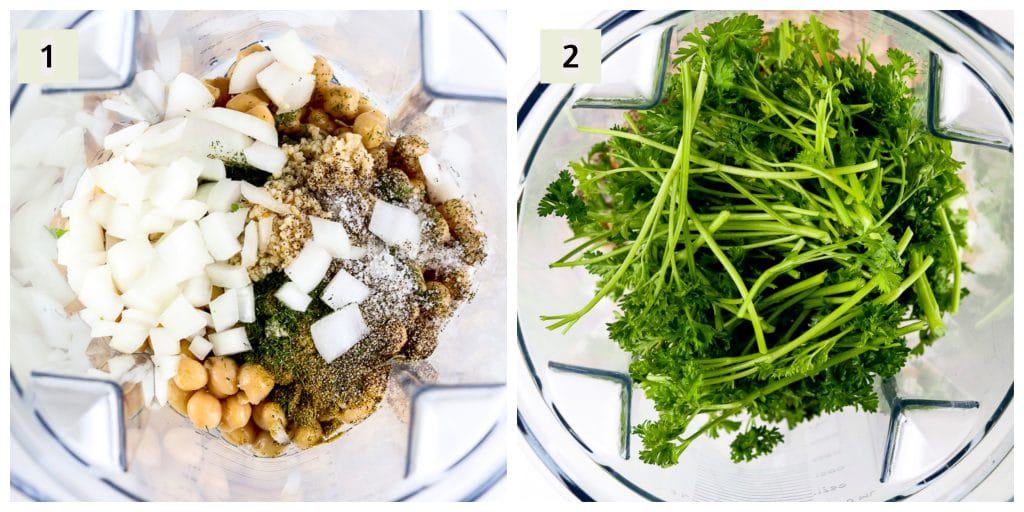 (3 + 4) Pulse until smooth, wiping down the sides every 30 seconds to make sure dough is even. Spoon into a large bowl.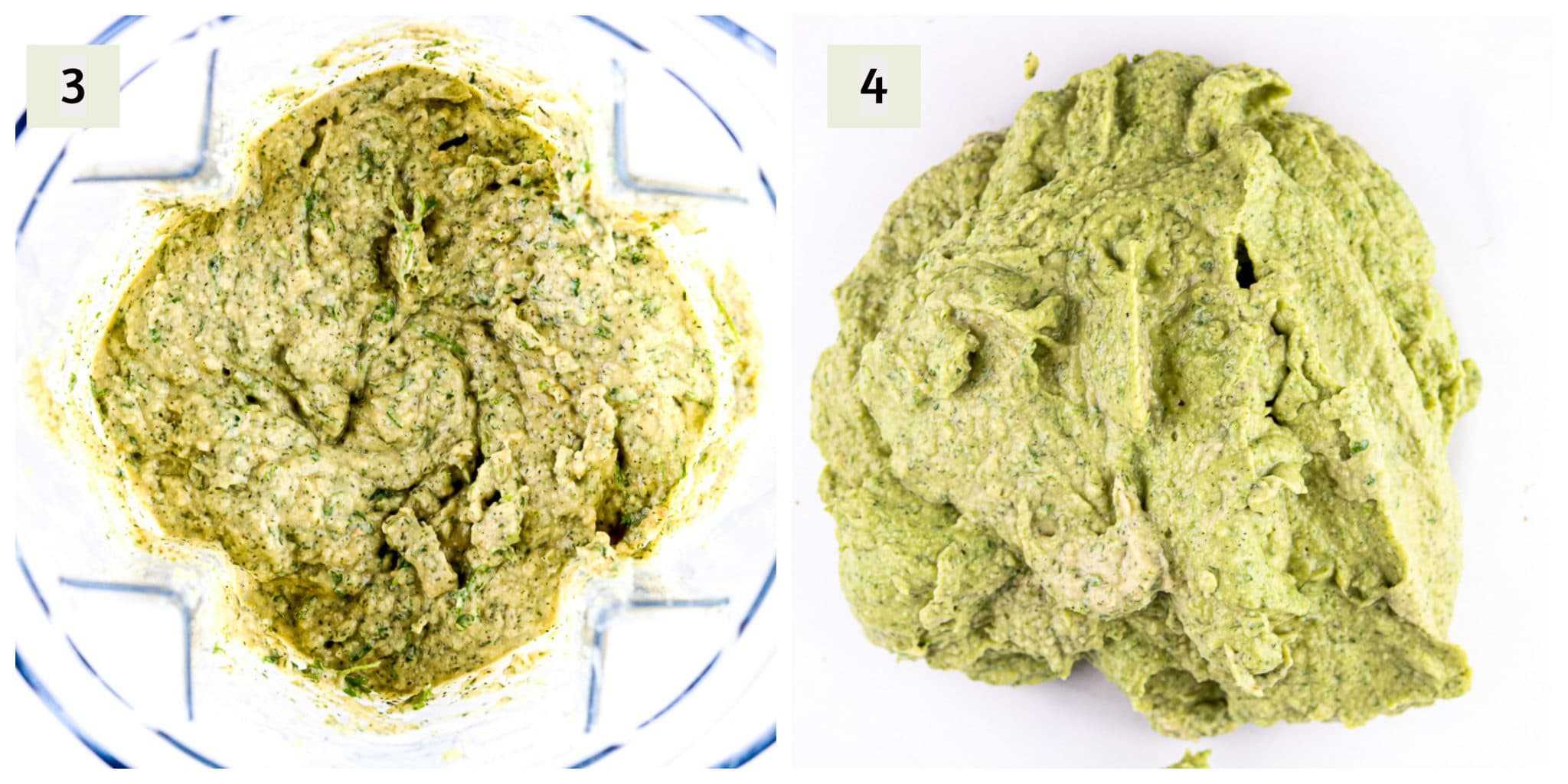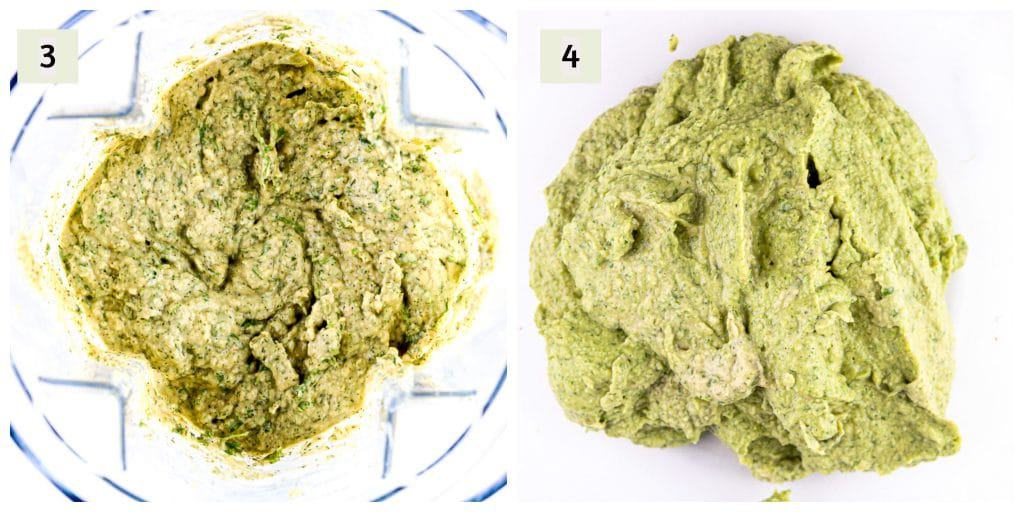 (5 + 6) Add garbanzo bean flour and mix until combined.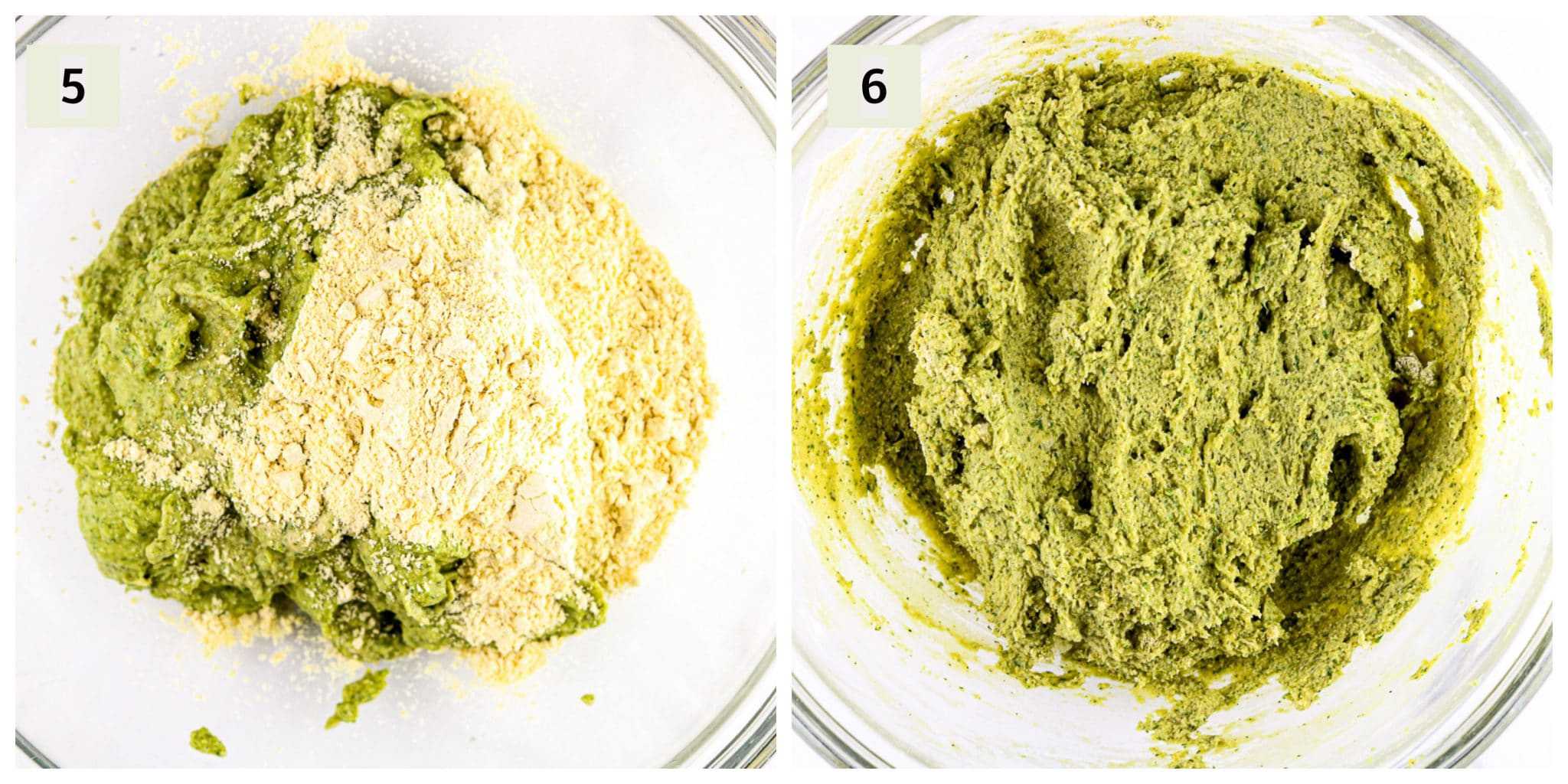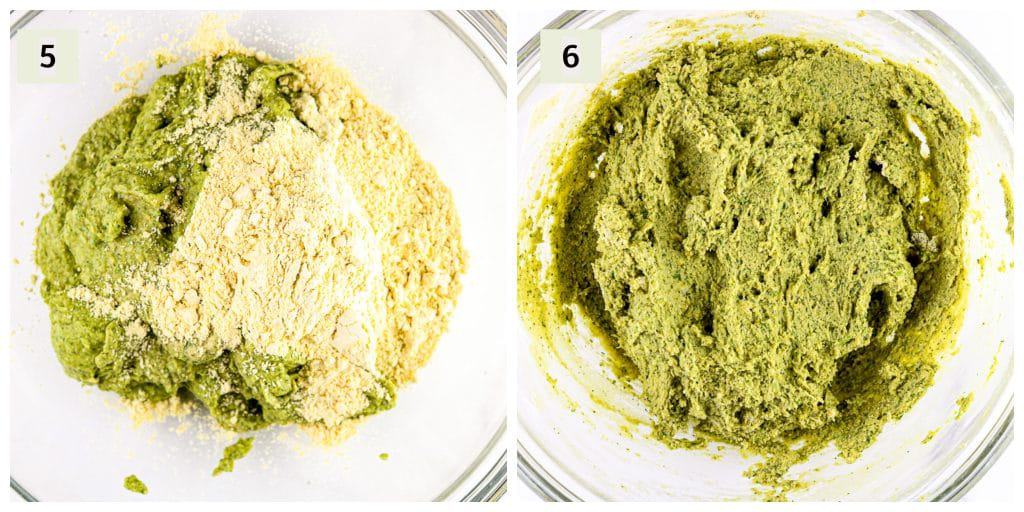 (7) Portion into 12 falafel patties (or the number you prefer based on sizing.)
(8) Coat in gluten-free breadcrumbs.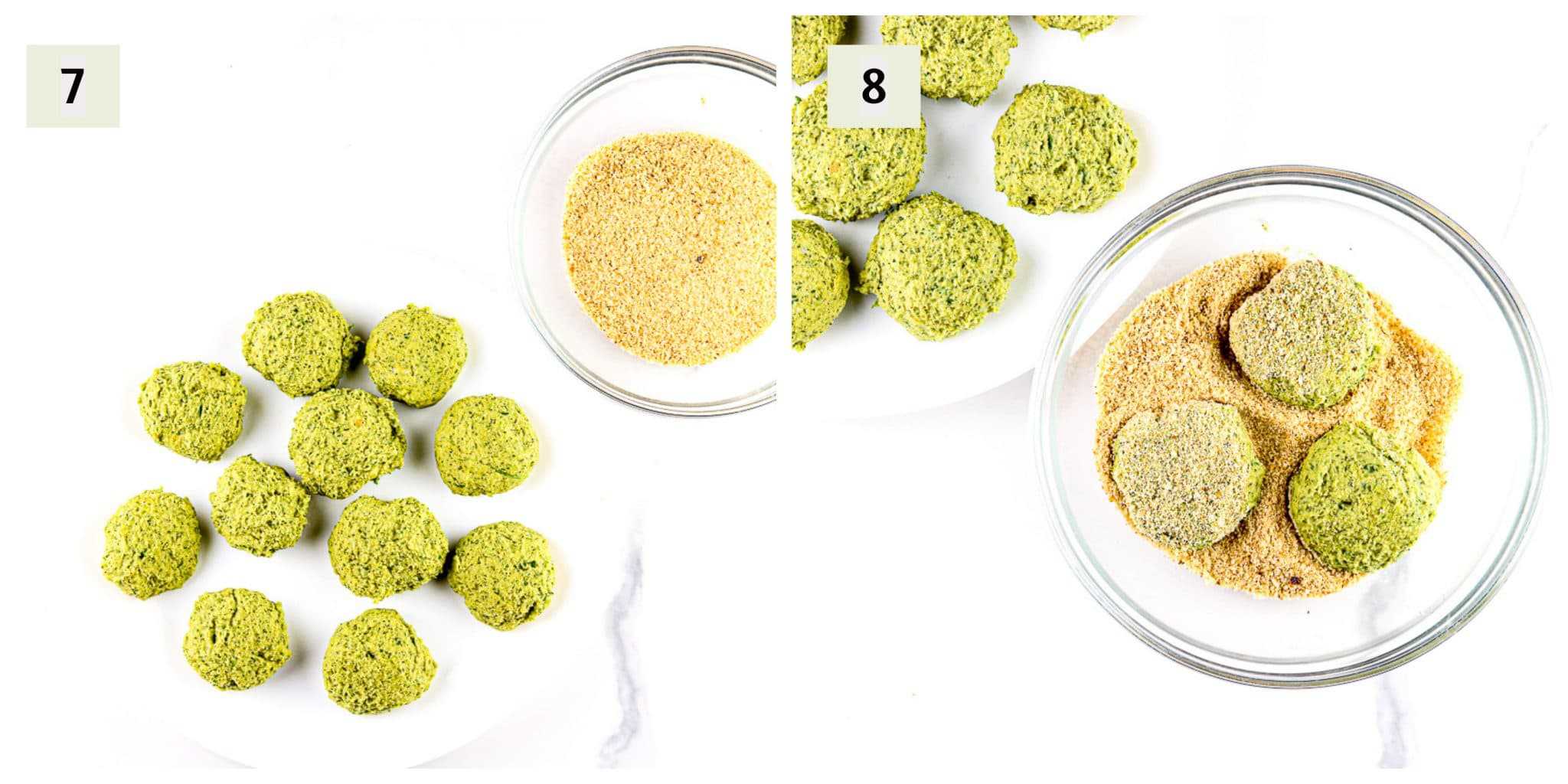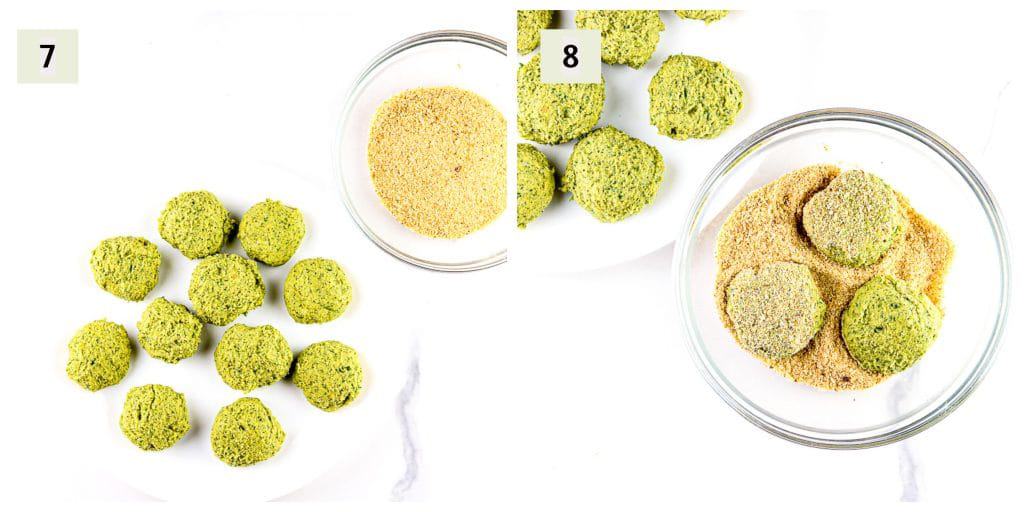 (9 + 10) Spray the air fryer basket and place falafel patties inside. Cook for 6 minutes, then rotate and cook another 6 minutes.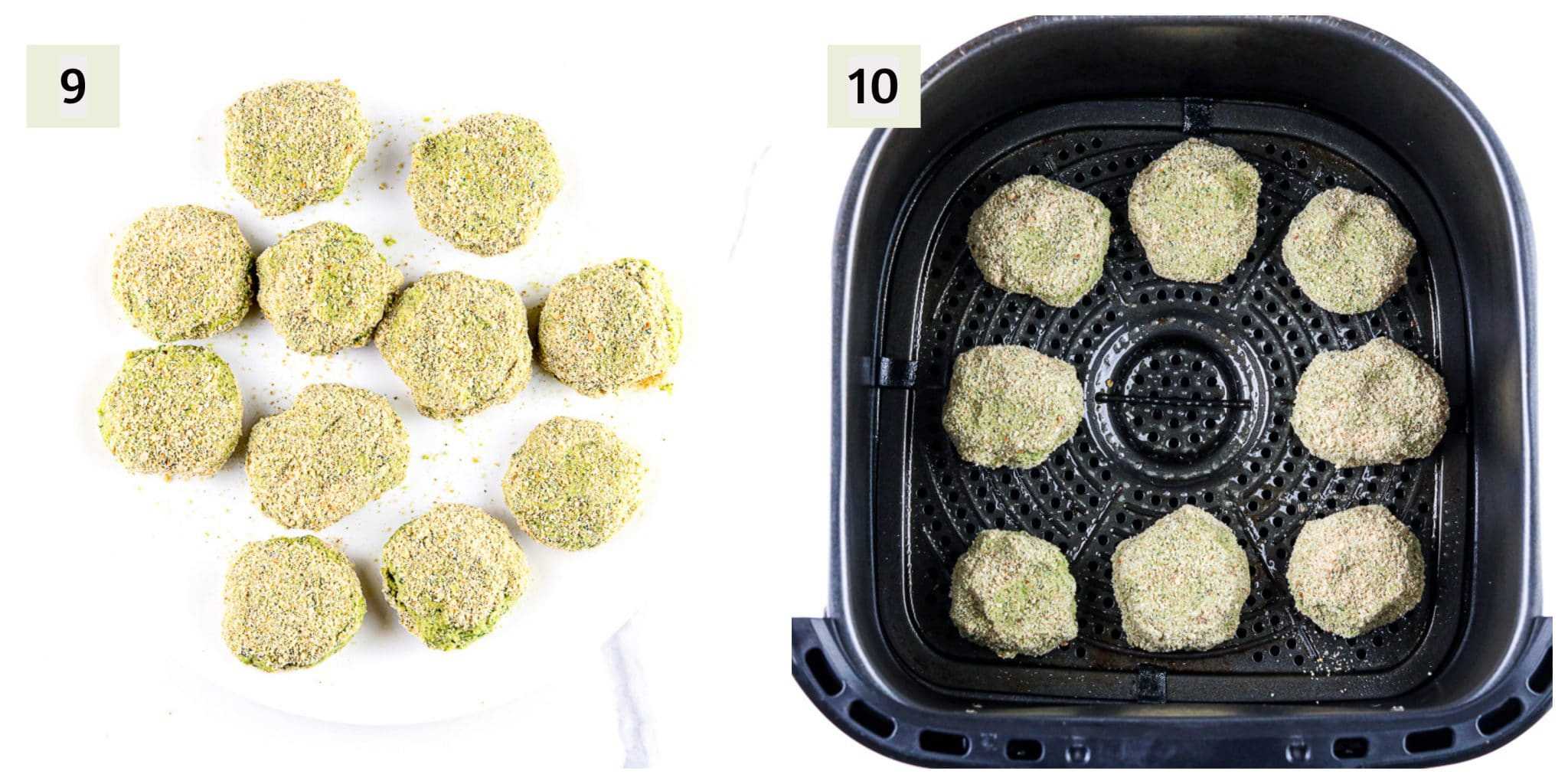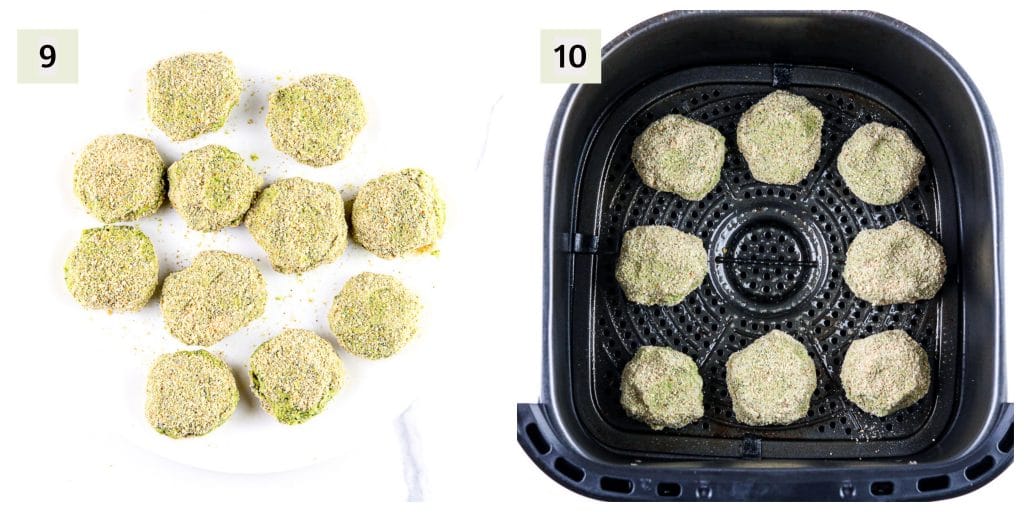 Viola, remove and repeat with remaining patties until all are cooked!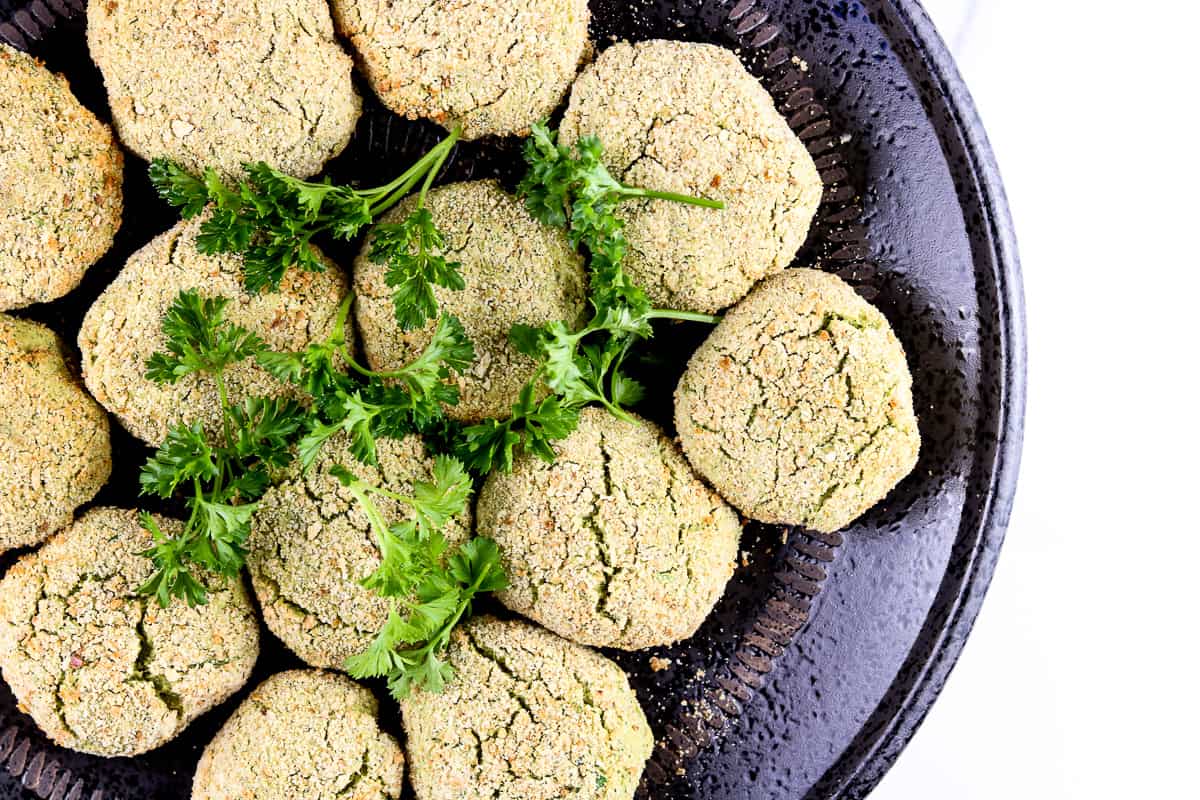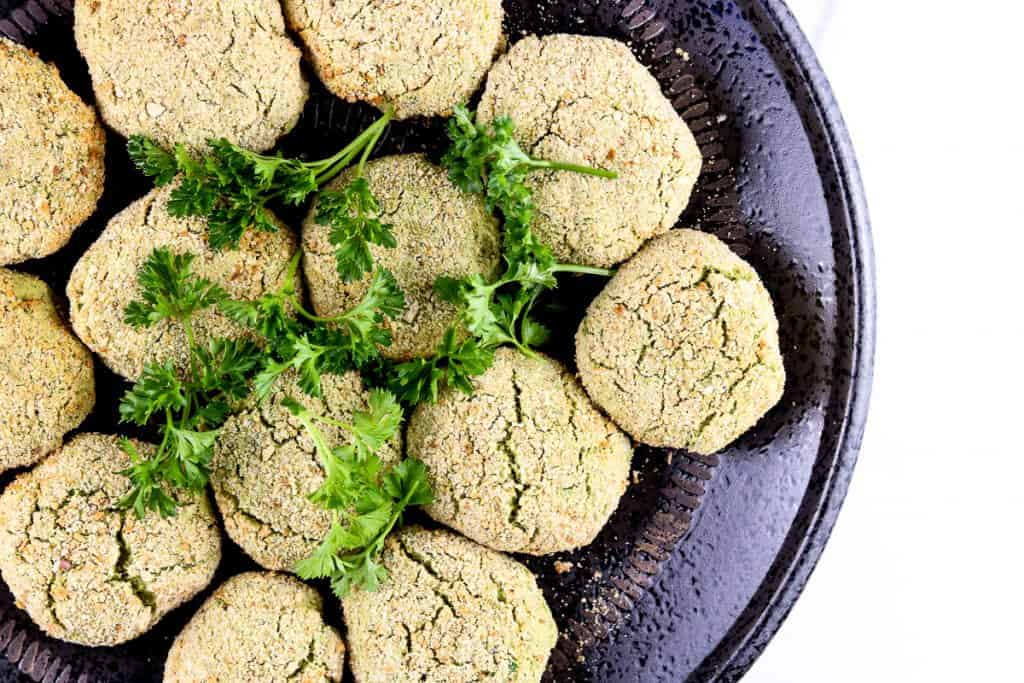 Serve warm with desired sides! I suggest pita, fresh veggies and a cucumber yogurt sauce!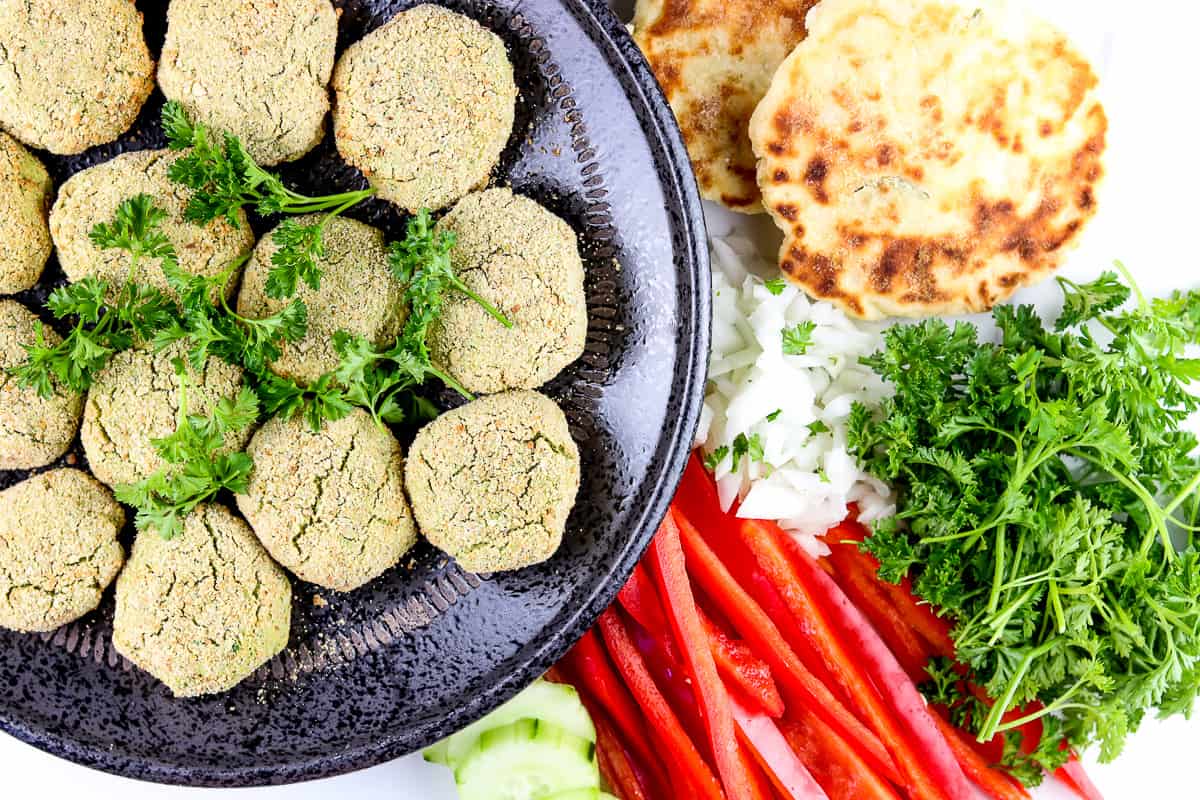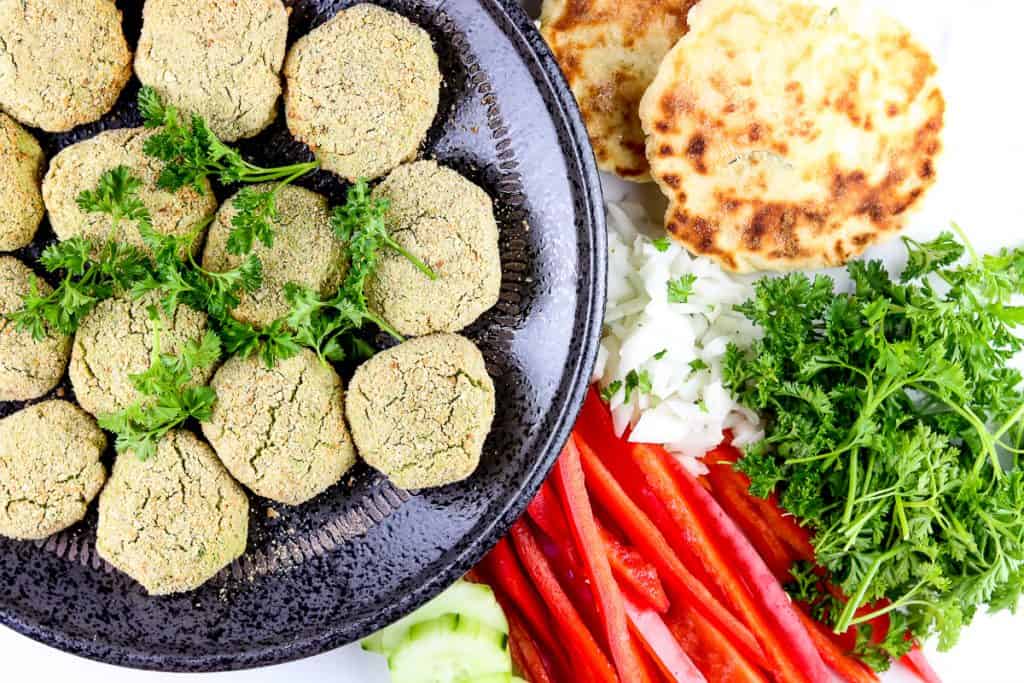 Recipe Notes
Keep these tips in mind as you prepare this recipe for your crew!
Remember when blending (or using your food processor) the dough will be thick! Try not to add any more liquid as it will be too hard to form patties. Instead, scrape down the sides and continue to pulse.
Gluten-free breadcrumbs are easy to find at most markets these days, or you can make your own with gluten free bread in the toaster!
This recipe is naturally vegan and gluten-free. However, if you do not need a gluten-free diet and have a hard time with lots of fiber, you can modify the following:
Use regular breadcrumbs or all-purpose flour in place of the garbanzo bean flour when mixing it into the dough to form patties.
As long as your patient when making the dough, I promise, you'll get this perfect falafel every time!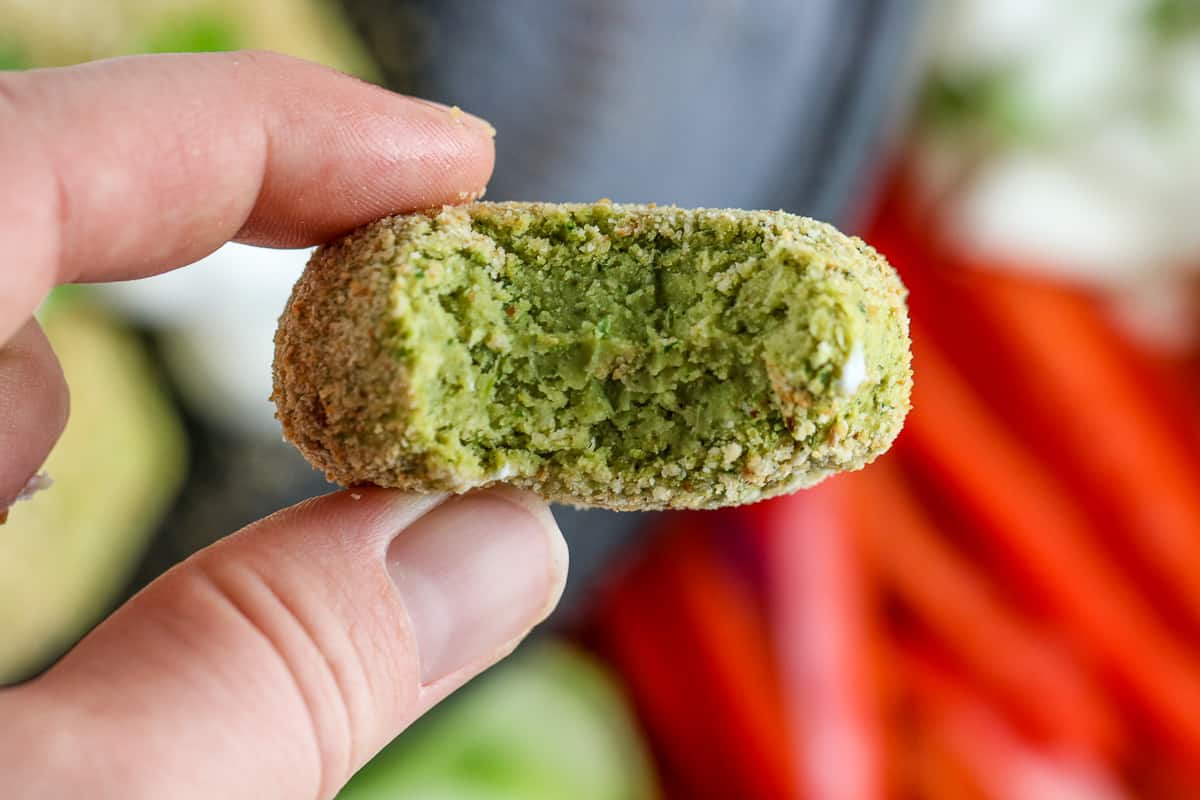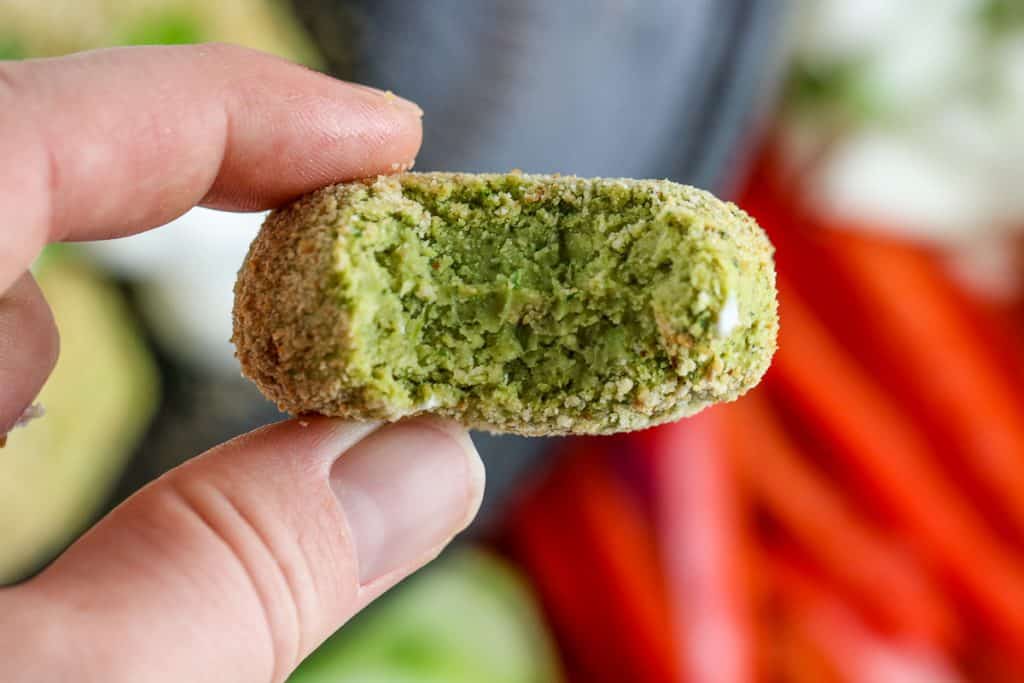 Other Air Fryer Recipes You May Enjoy
If you like using your air fryer, then you will love these other air fryer recipes too!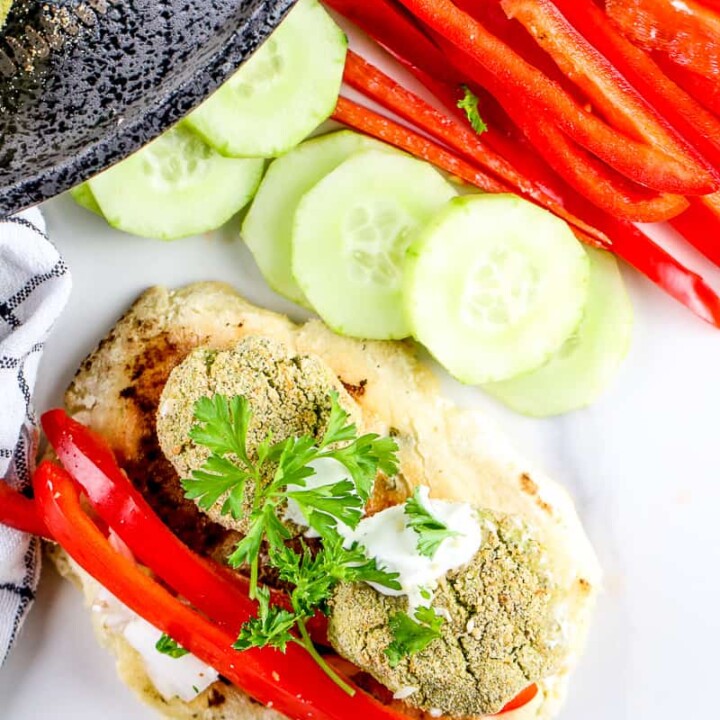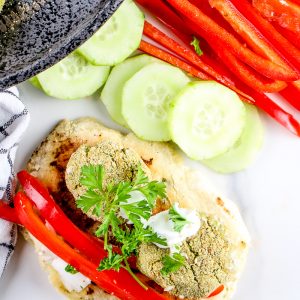 Air Fryer Falafel
A plant forward and healthy addition to your weekly meal plan, this Air Fryer Falafel does not disappoint!
Print
Pin
Share by Email
Ingredients
14.5

oz

cooked garbanzo beans (chickpeas)

2

tbsp

tahini paste

1

tbsp

minced garlic

2

tsps

dried dill

1/2

tsp

cumin

1/2

tsp

black pepper

1/2

tsp

salt

1/3

cup

chopped onion

1

cup

fresh parsley

1/2

cup

garbanzo bean flour

1/2

cup

gluten free breadcrumbs
Instructions
Preheat air fryer to 350 degrees F.

Rinse, drain and pat dry the garbanzo beans. Add them to a food processor or high powered blender with the tahini paste, garlic, dill, cumin, pepper, salt, onion, and parsley. Pulse until smooth, scrapping down the sides of the food processor or blender every 30 seconds to ensure even mixing.

Place contents from blender in a large bowl. Mix in the garbanzo bean flour until a dry dough is formed. If needed, add 1 tsp at a time more of flour in order to be able to mold the falafel batter into patties.

Form batter into patties. Dough should yield roughly 12 patties.

Lightly spray air fryer basket then place the falafel patties into the air fryer. Bake for 6 minutes, then flip and bake remaining 4 to 6 minutes. Depending on the size of your air fryer, you may need to bake in batches.

Remove and serve warm with pita, cucumber yogurt sauce and desired veggies.

Store in an air tight container in the refrigerator for up to 5 days, or freeze for up to 3 months.
Nutrition
Calories:
140
kcal
|
Carbohydrates:
18
g
|
Protein:
7
g
|
Fat:
5
g
|
Saturated Fat:
1
g
|
Sodium:
400
mg
|
Potassium:
286
mg
|
Fiber:
5
g
|
Sugar:
2
g
|
Vitamin A:
872
IU
|
Vitamin C:
15
mg
|
Calcium:
60
mg
|
Iron:
2
mg
I'd love to hear what you think about this recipe! Did you make it!? Comment below and tag me (@shawsimpleswaps) on Facebook, Instagram, or Pinterest. I'd love to reshare!