As a Nutrition Professional and Registered Dietitian based in San Diego, I am known for my passion in the field of nutrition to educate the public with simple, real life solutions to make healthy living attainable for all. I am frequently quoted in national magazines and local publications as an expert in the field. Interested in collaborating? Contact me here!
Television Appearances
CW 6 San Diego News 
Oscar Worthy Last Minute Eats & Treats
CW 6 San Diego News
Fertility Fueling Foods
CW 6 San Diego News 
Heart Healthy Valentines Day Swaps
CW 6 San Diego News 
National Popcorn Day- The Health Benefits of Popcorn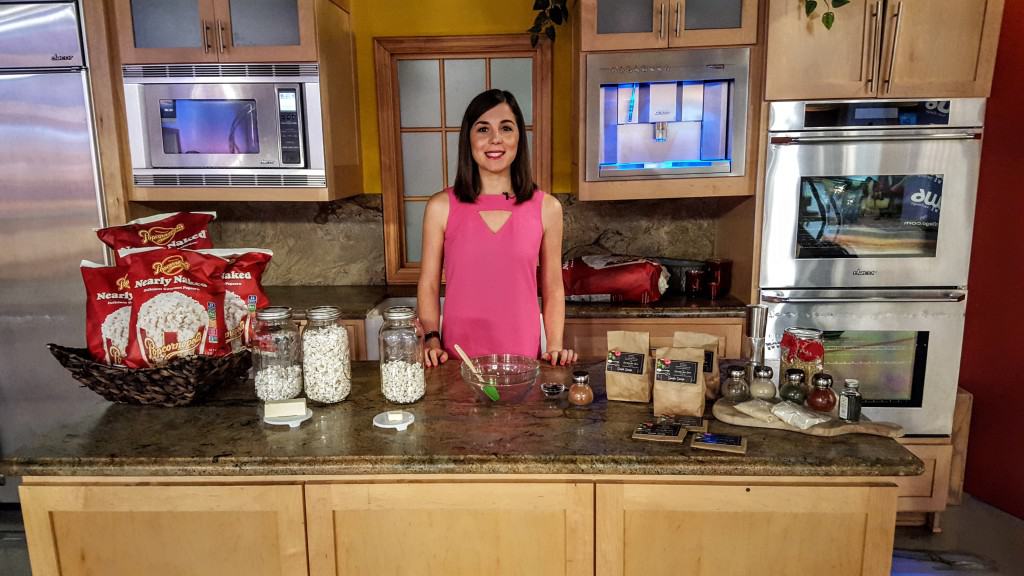 CW 6 San Diego News 
Healthier Superbowl Eats- Shaw's Simple Swaps
Here's a few examples of how I've served as a Nutrition Expert and/or author!
Contributor, "A Twenty Something's Guide to Grocery Shopping" by Melissa Fiorenza & Laura Serino (Spring 2013)
Redbook Magazine
Stone Soup Blog Contributor
Food & Nutrition Magazine
Fit Day
San Diego Zagat
National Association of College & University Food Services, Pacific Region Wellness Contributor
Meet the Taste Buds, A Look at Healthy Dining on College Campuses
Food Safety, A Culture Change
Allergen Awareness, Dealing with Medically Necessitated Diets
Campus Dining Today- 64 Degrees Demonstration Station
Fall 2015- Changing Menus for the Health of It- Senior Editor