Craving something chocolately? This No Added Sugar Chocolate Pudding is a game changer for your chocolate fix!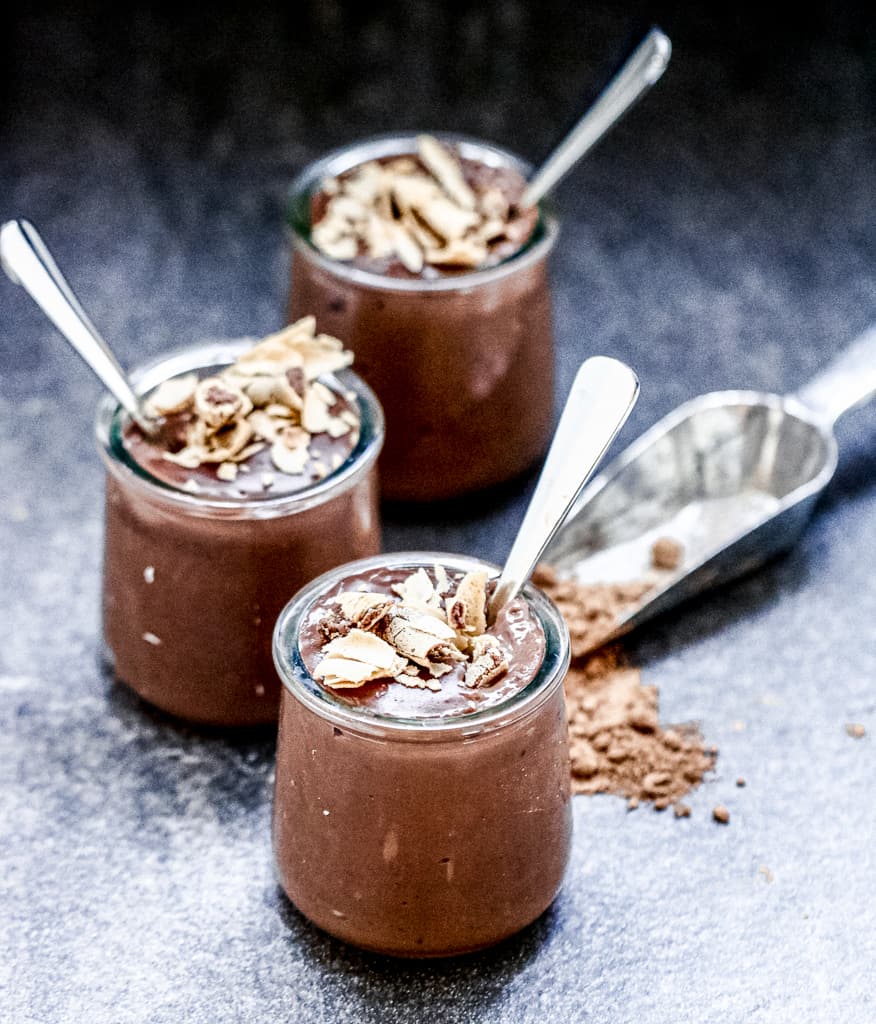 I know, it's the moment you've been waiting for all week since I teased you Monday during that Chocolate Chip Amaranth Granola reveal.
If I had a red curtain emoji, I'd insert it here because this No Added Sugar Chocolate Pudding is truly Oscar Worthy.
Why?
Well, let's start out with the basics. This No Added Sugar Chocolate Pudding comes in at just under 100 calories for 1/2 cup serving.
Not only does it provide over 5 grams of protein, but it's also prepared with A2 Milk, the milk made for people who think they can't drink milk!
What exactly do I mean by that?
To put it simply, A2 Milk lacks one of the proteins found in conventional milk that has been found to cause gastrointestinal distress in some people.
Often times people associate this with lactose intolerance and avoid milk because of it.
However, A2 Milk is the answer to these problems and has shown to be tolerable in these cases.
It's widely accepted all over Australia and is beginning to make it's mark here in the United States!
Is this healthier than other puddings?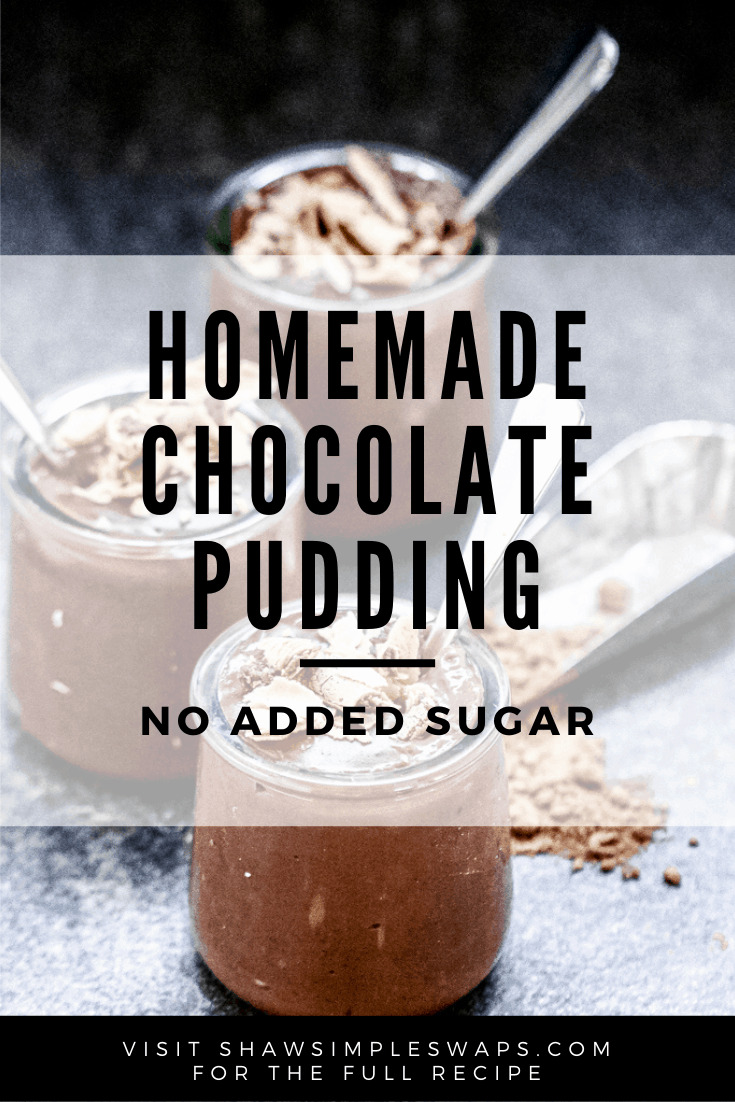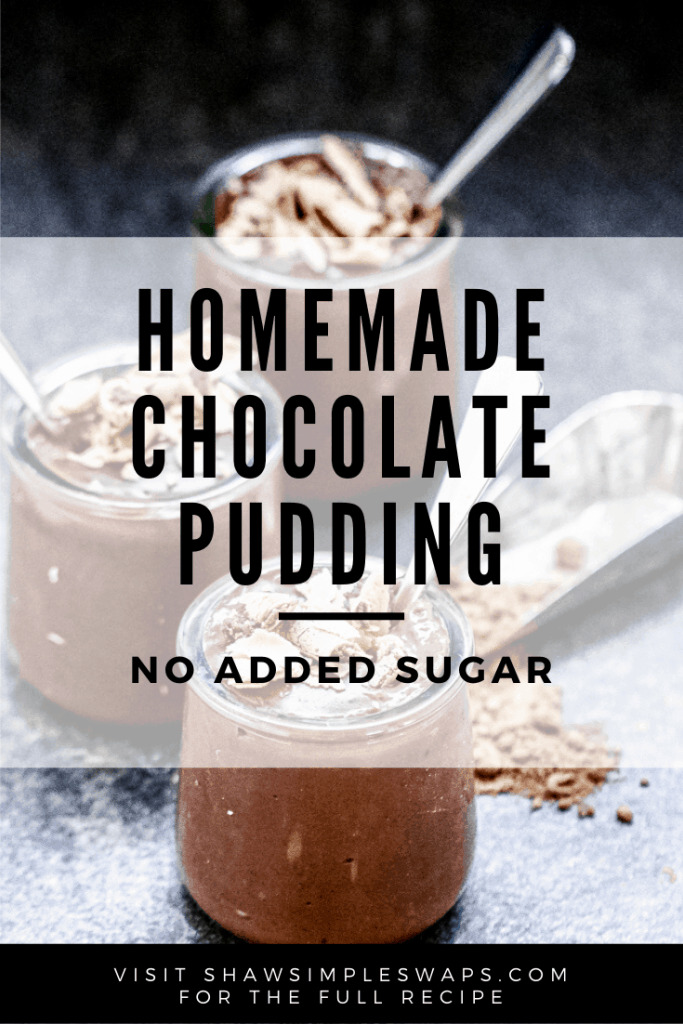 It is!
This recipe gets even better, can you believe it? I didn't think so!
To keep in line with the Dietary Guidelines recommendation to decrease our consumption of added sugars, I went ahead and nixed the added sugar on this recipe and instead sweetened the pudding with natural sugar from dried dates.
They released a pleasant sweet scent when boiled in the milk with the vanilla.
Don't get me wrong though, they still do have sugar in them. But, in addition to natural sugars, they also pack fiber, vitamins and minerals.
That's a lot more than regular sugar adds! Now, once heated, a quick run through the food processor creates an even consistency that flavors your entire pudding batch!
Talk about a stealth health move to make this No Added Sugar Chocolate Pudding, right?!
I won't keep you any longer now that I've got you drooling…
Grab your spoon and dig into this No Added Sugar Chocolate Pudding with me!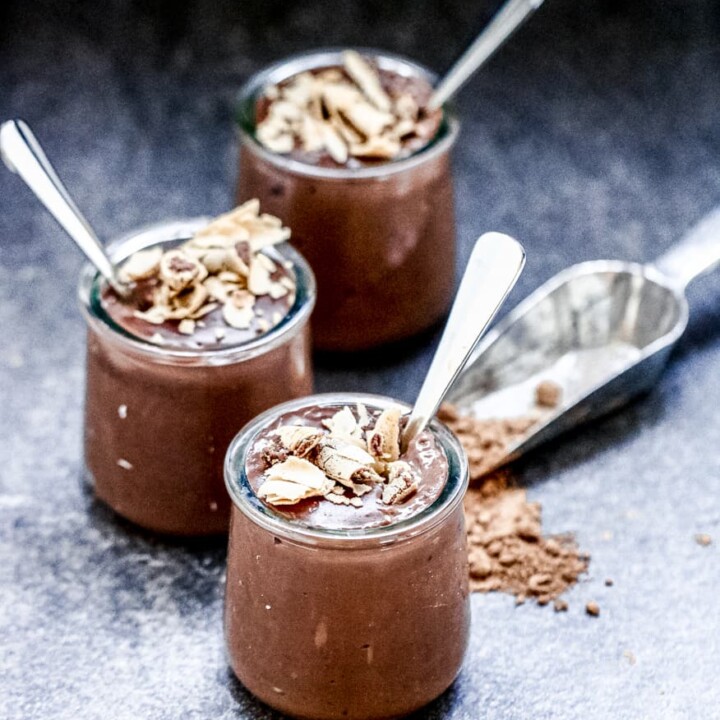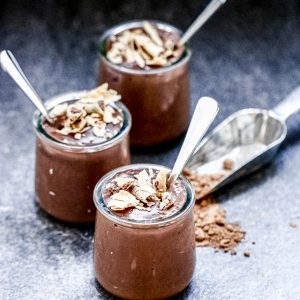 No Added Sugar Chocolate Puddding
This no added sugar chocolate pudding is the perfect way to satisfy your chocolate craving in a healthy way!
Print
Pin
Share by Email
Servings:
6
– 1/2 cup servings
Ingredients
3

tablespoons

cornstarch

2

tablespoons

unsweetened cocoa powder

2

teaspoons

vanilla extract

1/8

teaspoon

salt

1

large whole egg

1

large egg yolk

2 1/2

cups

milk

1.25

oz

dried dates

38 grams, about 5 small dried dates, finely chopped

1

tablespoon

organic cane sugar

optional
Instructions
In a small bowl, mix together cornstarch, cocoa powder, vanilla, salt, eggs and 1/2 cup milk until just combined with a whisk.

Transfer mixture using a spatula into a small saucepan set on medium heat.

Gradually add the other 2 cups of milk into the saucepan.

Now, it's time to add those dates!

Place chopped dates into milk and stir with a wooden spoon.

Continue to heat for 4-7 minutes over the low to medium heat, stirring frequently with the wooden spoon.

Once the pudding mixture begins to coat the back of the spoon, remove from heat and pudding will continue to set. Be careful not to leave it on the heat too long, it will significantly firm up once removed from the heat source.

Set aside for 10 minutes.

Before placing into the refrigerator to complete cooling, take your immersion blender or food processor and pulse finely the pudding to create an even consistency from those dates.

Store in an airtight container until ready to serve!

Feel free to top with your favorite fresh fruit, granola or insert into a pie crust- the possibilities are endless!
Notes
If you really have a sweet tooth, I suggest adding the 1 tablespoon of organic cane sugar to make this a little more appealing to your sweet tooth!
Nutrition
Serving:
1
|
Calories:
100
kcal
|
Carbohydrates:
15
g
|
Protein:
5
g
|
Fat:
2
g
|
Saturated Fat:
1
g
|
Cholesterol:
65
mg
|
Sodium:
65
mg
|
Fiber:
1
g
|
Sugar:
9
g
I'd love to hear what you think about this recipe! Did you make it!? Comment below and tag me (@shawsimpleswaps) on Facebook, Instagram, or Pinterest. I'd love to reshare!