Homemade Fig Jam with Chia Seeds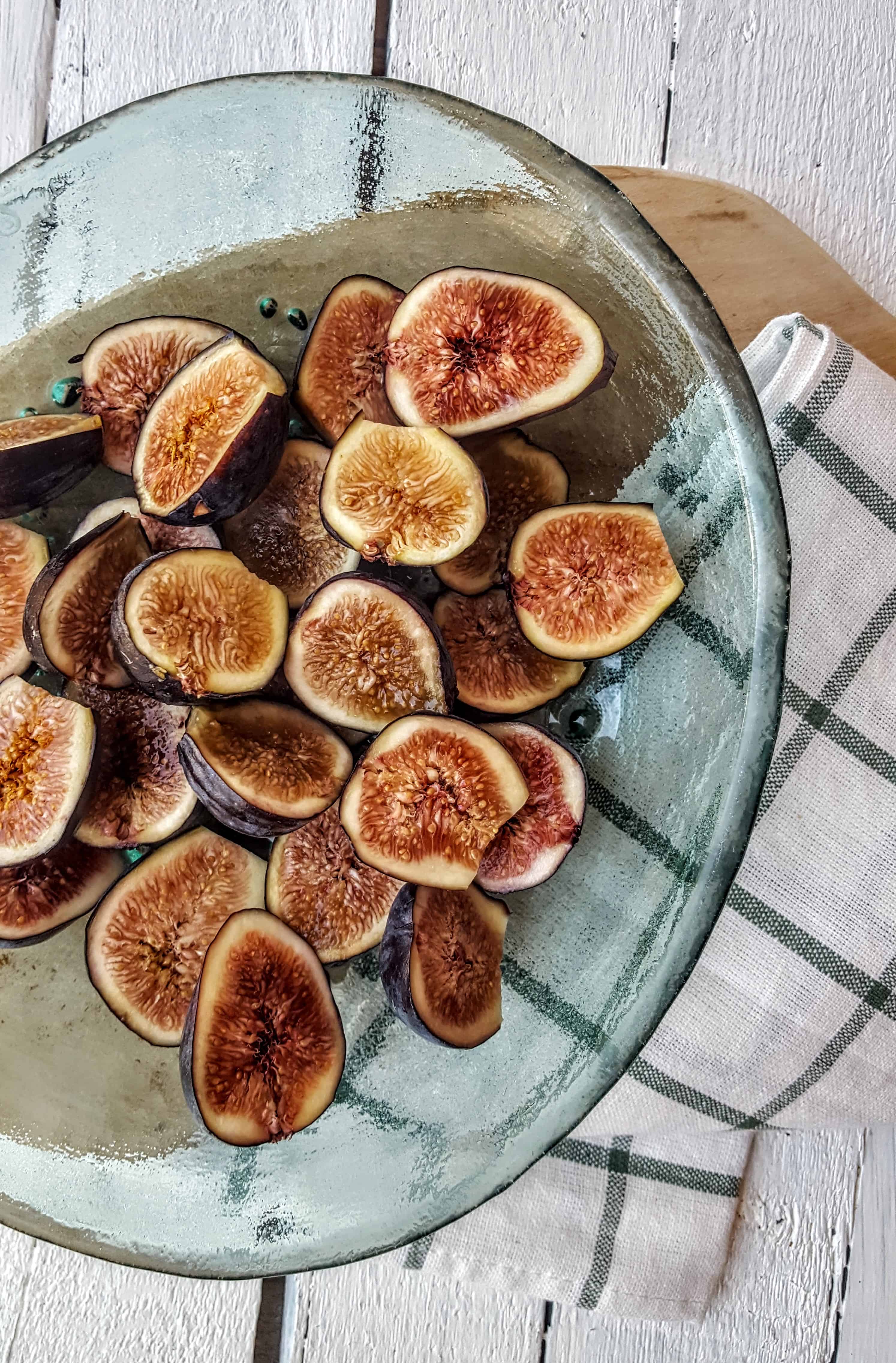 Hi friends!
Can you believe August is nearly halfway over?
I'm certainly in disbelief!
I started this blog almost 2 1/2 years ago with a quote from my Grandma that went, "Time flies; remember to sit back and cherish the people and things around you."
Well friends, I'm trying to heed Grandma's advice and really take some time on this trip to enjoy my family and the beautiful life we have.
So, hopefully you too can sneak away, even for a few minutes, and sip on a Blueberry Lemonade Chiller and enjoy a Loaded Lean Nacho or two with me!
Because I know back to school is on the horizon for many, I wanted to leave you with a quick recipe for an easy peasy jam that is the perfect addition to the lunch box sammies. Enter…
Homemade Fig Jam with Chia Seeds — Can I get a yum!!!!!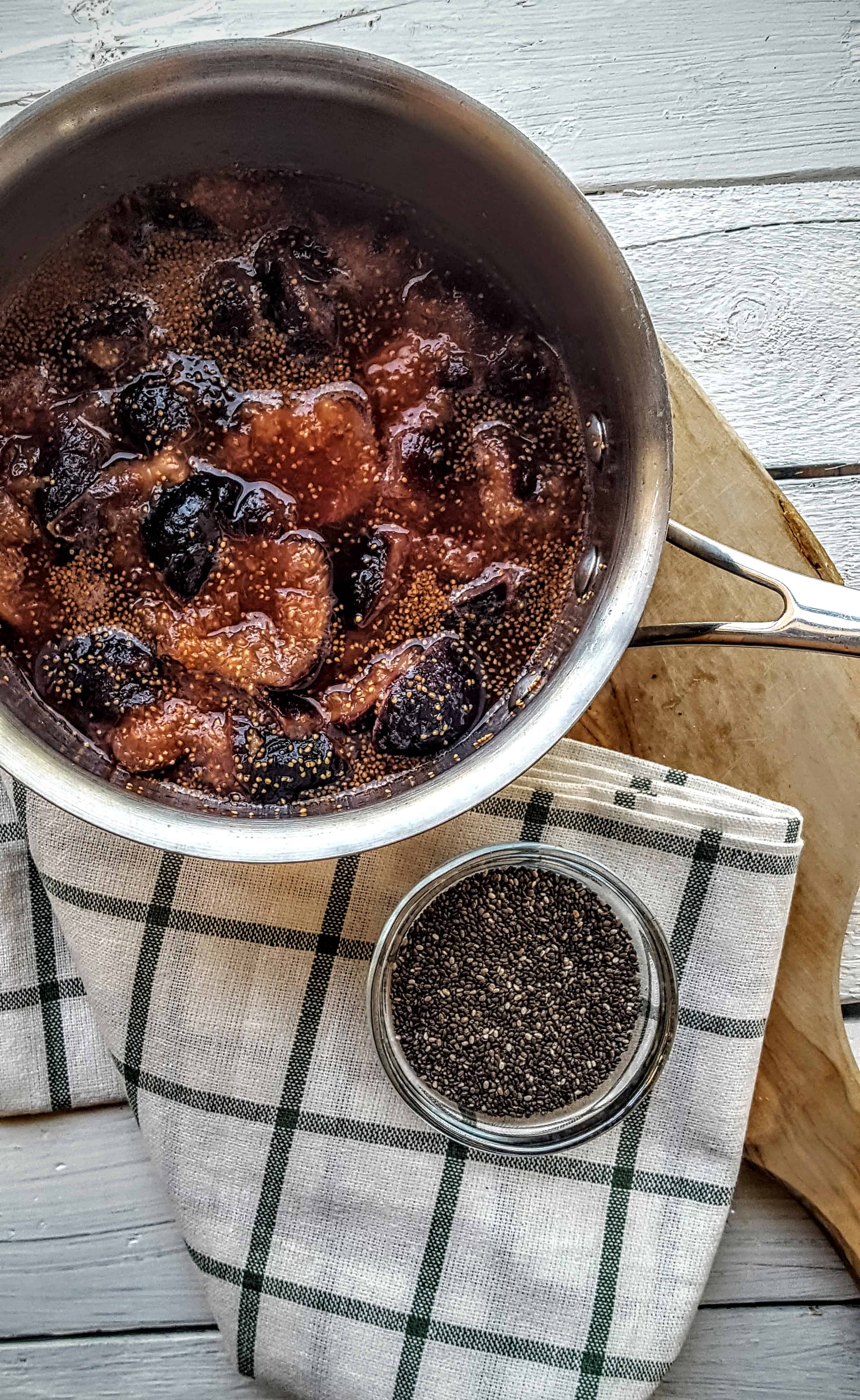 This recipe is simple, delicious and pure, just what you what in a homemade goody!
Figs are packed with fiber, potassium, vitamin B6, manganese, pantothenic acid and copper. Plus, they're naturally sweet, making for a great alternative to sweeten your recipes without using added sugars.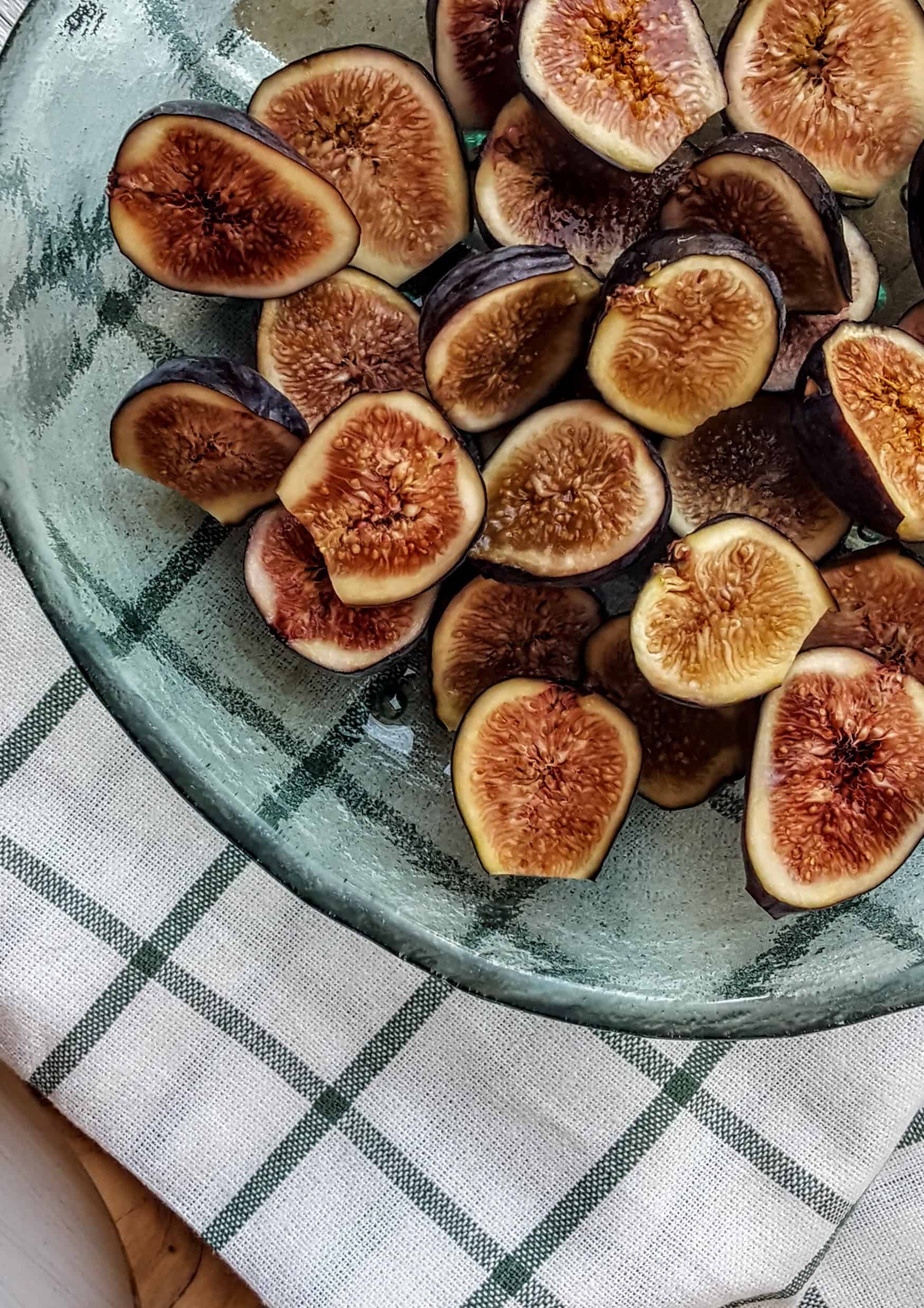 The only caveat with fresh figs is that they ripen quickly, so it's best to buy them and use them in a day or two. But then again, if you have a plethora of figs, you can always whip up this delicious jam and freeze the extras to enjoy in fall!
Spread the Homemade Fig Jam over a fresh bagel with a little smear of butter (vegan or regular, take your pick!) and you've got yourself a true breakfast of champions!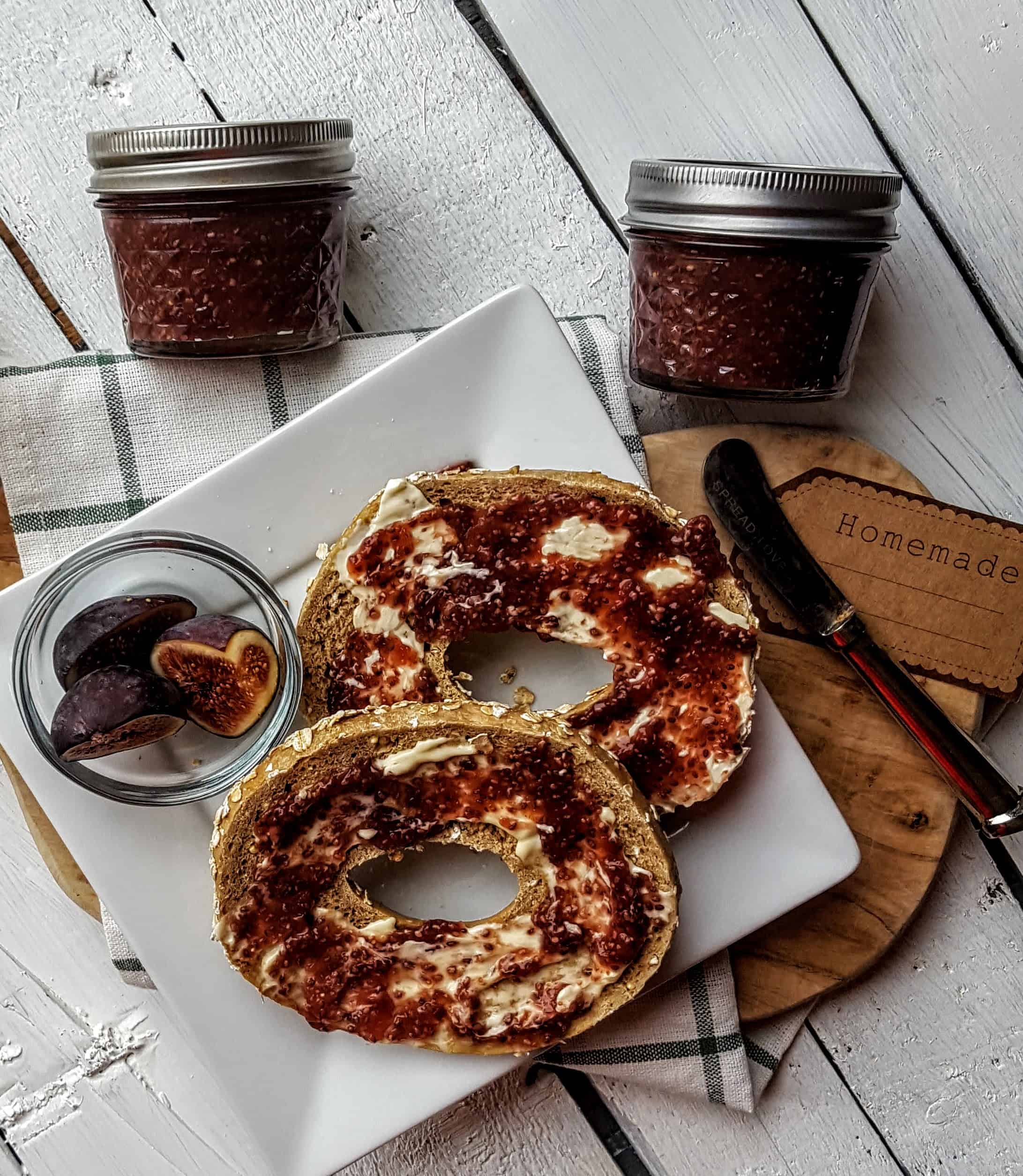 Not a fan of figs? Don't worry, I've got that Cranberry Chia Jam too for you to check out!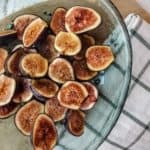 Homemade Fig Jam with Chia Seeds + No Added Sugar
Savor the flavor of fresh figs by making a Homemade Fig Jam. Bonus, it's perfect to pair on those sammies for back to school lunches!
Course:
Condiment, Spreads
Ingredients
8

medium figs

12 ounces, halved

1

cup

+ 1/2 cup 100% pure apple juice

divided

3

tablespoons

chia seeds
Instructions
In a medium saucepan, bring 1 cup apple juice to a boil and add in fresh figs.

Boil for 15 minutes, covered.

Remove from heat and let sit 5 minutes.

Using your immersion blender, puree figs, using caution not to splatter the hot liquid onto your skin.

Pour pureed figs into a medium bowl or large mason jar with a lid. Add in the 1/2 cup apple juice and chia seeds. Stir together with a spatula or shake mason jar vigorously with a lid. Refrigerate for a minimum of 4 hours.

Store jam in the refrigerator and use within 10 days for best quality.

Freeze extra jam for up to one month. Use defrosted jam within 7 days for best quality.
Recipe Notes
Because this jam is low in sugar, be advised it does not have the same shelf life as other homemade jams. Please refer to this website for specifics on food safety: http://nchfp.uga.edu/questions/FAQ_jellied.html
What's your favorite back to school sandwich? Think you'd be a fan of this Homemade Fig Jam?