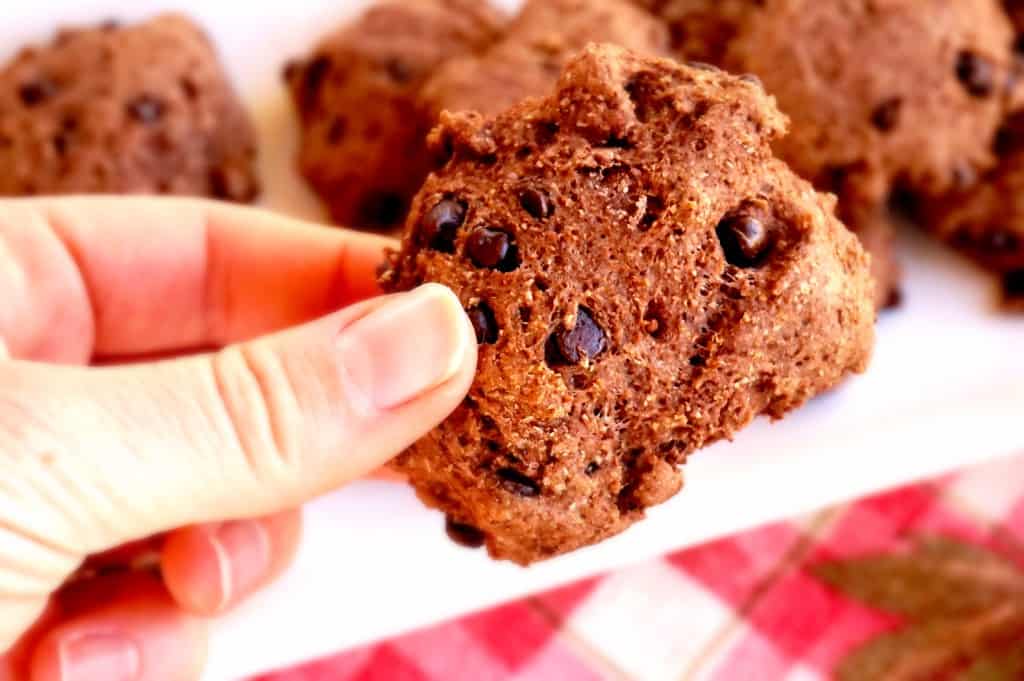 Ever just needed a cookie… like NOW. Don't worry, I've been there too! Sometimes waiting until the weekend to bake up a batch of wholesome goodies just won't do. Sure, the fudge pop you pulled out of the freezer may be a quick fix. But, let's be honest…. there's nothing like a batch of fresh baked Chocolate Peanut Butter Cookies right out of the oven!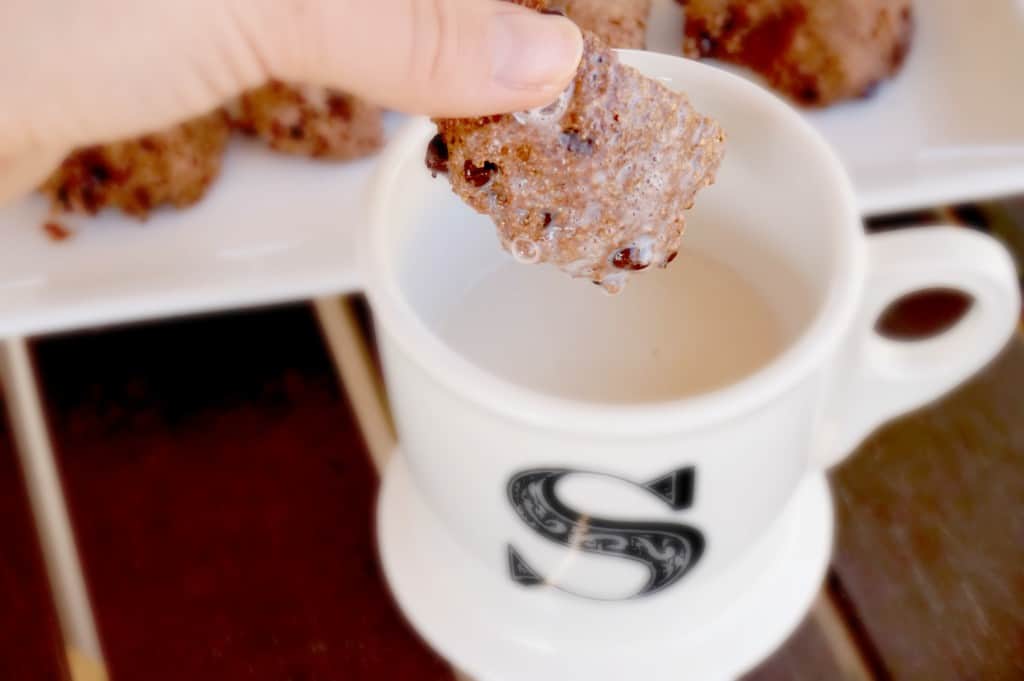 Just between you and me, I seem to have a sweet addiction to anything chocolate and peanut butter. I have tried to go cold turkey and rid the two out of my life (#worstdecisionever), only to find myself face planting into a 1/2 cup of powdered peanut butter with a heaping handful of mini chocolate chips. Yes, I am human and sometimes I too forget to heed my own advice.  Trust me, lesson learned to practice what I preach and focus on balance and moderation after that stomach ache I'll tell ya!
In an effort to satisfy my chocolate peanut butter craving, I decided to see what I could create out of the #simpleswaps I had in my kitchen. Luckily the chocolate chip raid from last week did not completely deplete my stockpile of the tiny goodies, so I was able to use those with a mix of cocoa powder, whole wheat flour and powdered peanut butter to create a decadently sweet, oh so chewy cookie on the fly.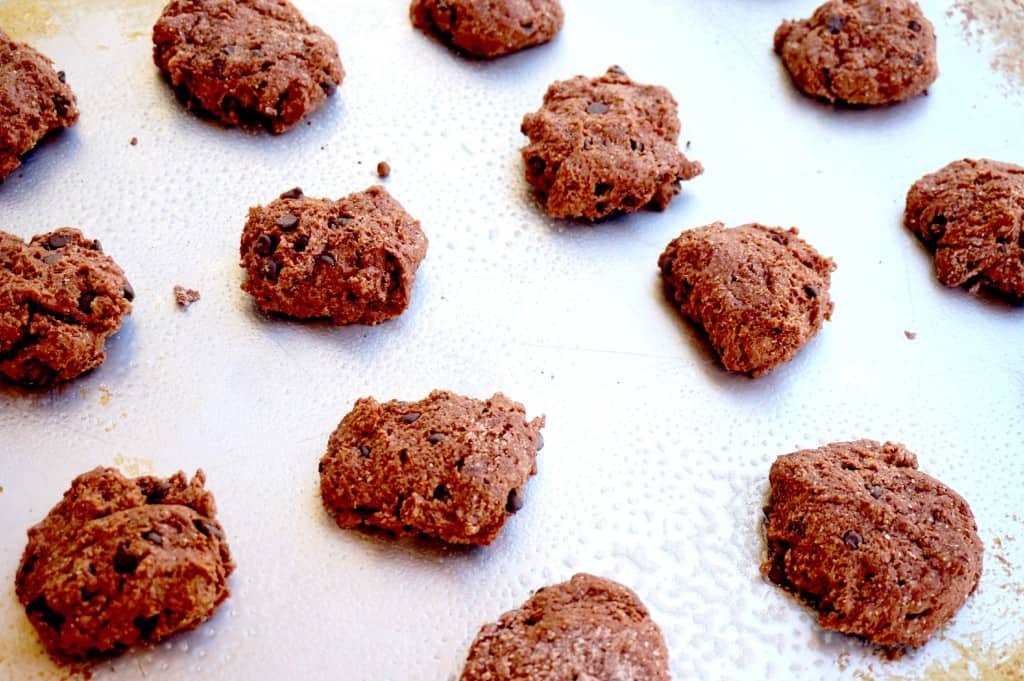 Now, not only are these bad boys made with ingredients I am certain we all can pronounce, but they're also delicious as a snack… morning, noon or night. Take it up a notch and put a little powdered peanut butter and slice of banana between two cookies, sandwich together and you've got a protein packed, low calorie sweet treat.  Trust me, you're welcome!
Happy baking!
Chocolate Peanut Butter Cookies
Ingredients
1 1/2

cups

whole wheat flour

1/4

cup

cocoa powder

1

tsp

baking soda

1/4

tsp

baking powder

1/2

cup

powdered peanut butter

1/3

cup

egg whites

2/3-1

cup

vanilla unsweetened almond milk

1

cup

stevia

1/2

cup

mini chocolate chips
Instructions
Preheat oven to 350*F.

In a medium bowl, mix together almond milk, egg whites, stevia and powdered peanut butter.

In a smaller bowl, mix all remaining ingredients together.

Combine dry into wet ingredients until thoroughly combined.

Drop by spoonful onto cookie sheet sprayed with cooking spray.

Baked for 10-12 minutes until cookie are soft and moist (almost like a spring when you touch them!).

Remove from oven, cool and enjoy!
Nutrition Facts
Chocolate Peanut Butter Cookies
Amount Per Serving (1 g)
Calories 60
Calories from Fat 18
% Daily Value*
Total Fat 2g 3%
Sodium 110mg 5%
Total Carbohydrates 10g 3%
Protein 3g 6%
* Percent Daily Values are based on a 2000 calorie diet.