This isn't your average protein bar. It's like a healthy, high protein fudge bar that will fuel your day and satisfy your sweet tooth. Chewy, rich and sweetened with all natural dates, this Almond Butter Protein Bar will not disappoint!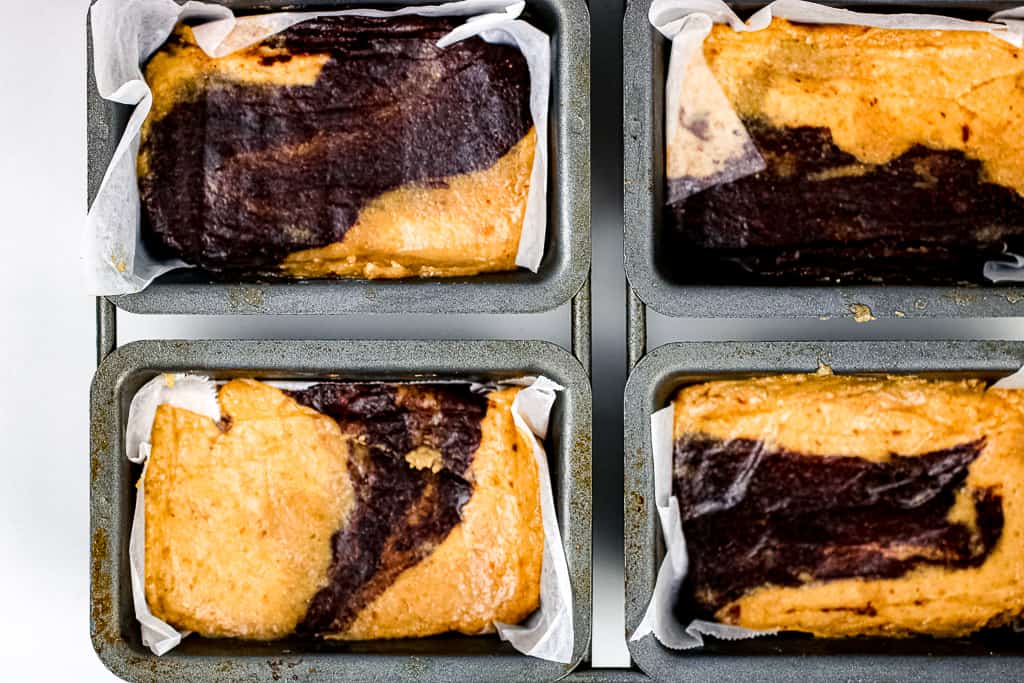 High Protein Fudge: yay or nay?
You tell me because I'm not kidding when I say this Almond Butter Protein Bar is seriously a rich, chewy decadent fudge… but healthy!
Whether you're looking to increase protein or just satisfy that lingering chocolate craving, you won't be disappointed with this snack.
And, believe me when I say, this isn't like the other bars. It doesn't cost an arm and a leg to make, it takes less than 5 minutes to prepare, and won't stick to your teeth for hours later.
Nope, this Almond Butter Protein Bar is in its own category. You're welcome.
What you need to make this recipe: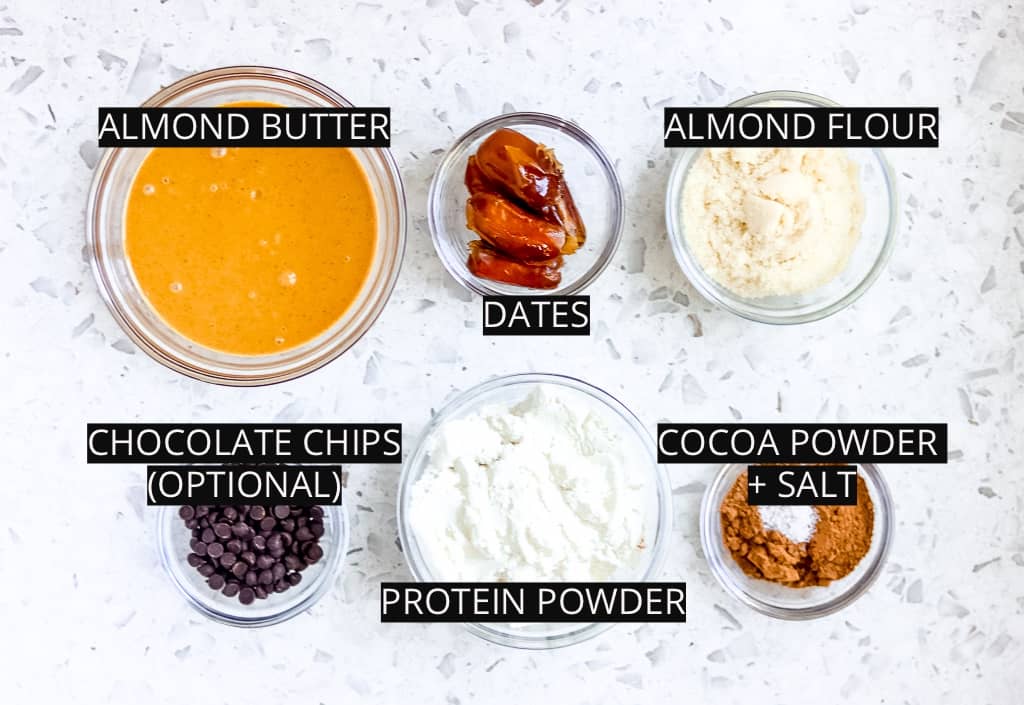 -While the name may suggest different, any nut or seed butter will work in this recipe. I love the taste of almond, peanut and cashew butters in here, but if you are allergic to nuts then try a sunflower seed or pumpkin seed butter.
–Whey protein isolate is my choice when it comes to a high protein, lower carb and calorie powder on the market. Basically, it's a bit more processed than your traditional powder to get the protein content higher. However, feel free to use whatever protein powder you have on hand. I haven't tried it with pea protein, but by all means, give it a go!
-If there's one swap I don't want you to make, it's changing out the dates for another fruit. Seriously, just don't. The dates are extra sweet and provide just the right consistency to the bar that a raisin never would!
–Cocoa powder is a fun addition to get the marbled look that I highly recommend. However, chocolate chips are optional but will give a nice little texture to the bar!
How to make these bars: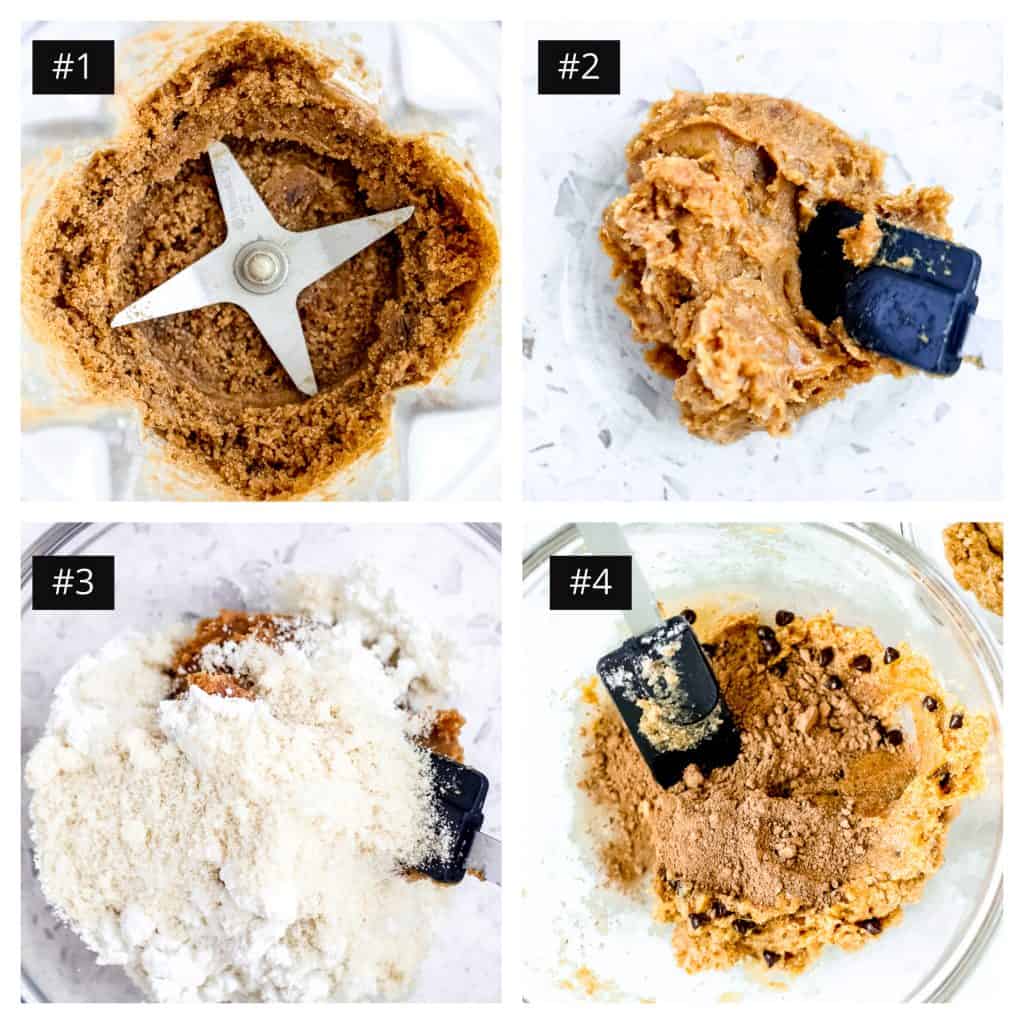 -One of the most common challenges (if you want to call it a challenge) is the processing of the dates, nut butter and water. The trick is to make sure the dates are soaked after microwaving them, and the nut butter is creamy. (step #1).
-If the nut butter is older and more firm (like what is typically found on the bottom of the jar), you may want to heat it in the microwave as well for 10 to 15 seconds to soften it up.
-Use a spatula when taking the date and nut butter mixture out of your food processor or blender (step #2). It will make sure you get the most of it for your bars, something you definitely need to hold it all together!
-Seriously, activate those arm muscles when you mix the almond flour and protein powder into the mix. It needs to be well combined so you don't taste any lumps (step #3).
-Optional (but also a necessity to some), mix the cocoa powder and chocolate chips into half the batter to get the marbled look (step #4).
-Press them hard in between two pieces of wax or parchment paper when you are putting them into the desired pan. Seriously, just do it. It is well worth it.
-Make sure to put these beautiful bars into the freezer for a quick nap before slicing into them!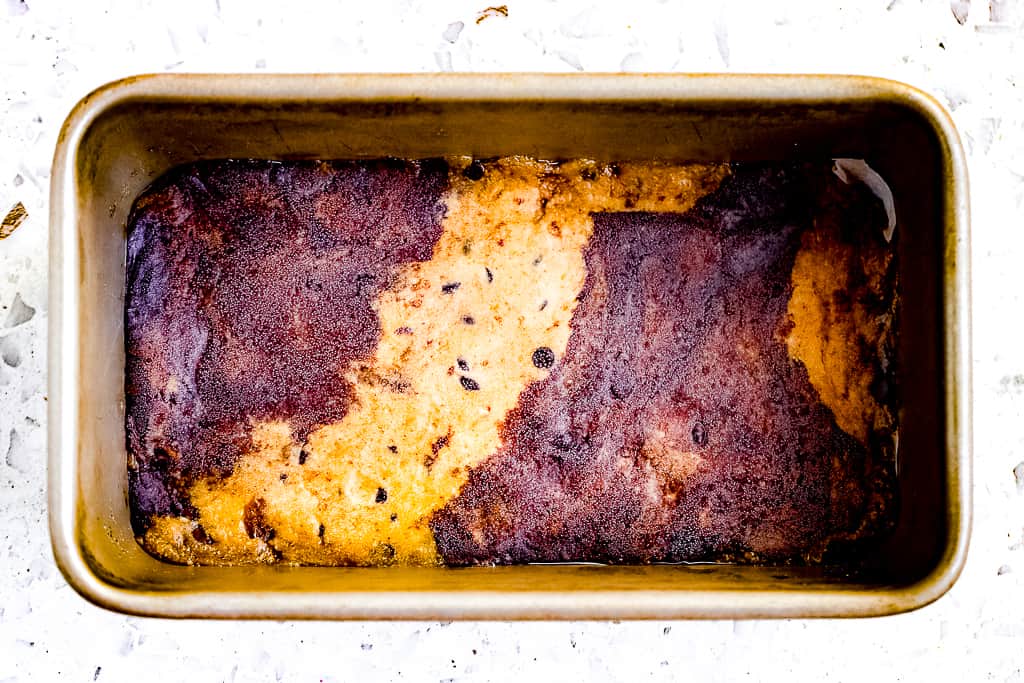 Notes and Pro Tips on Making this Recipe
-If you are processing the dates, water and nut butter and the mixture is to thick, add only 1 teaspoon of water at a time and use a spatula to get the dates out from under the blender blade before doing so.
-You also may want to heat the nut or seed butter so it is a little thinner to work with.
-Press these into a loaf pan lined with parchment paper, or use silicon muffin liners. They are super easy to pop right out of the freezer when stored in silicon liners too!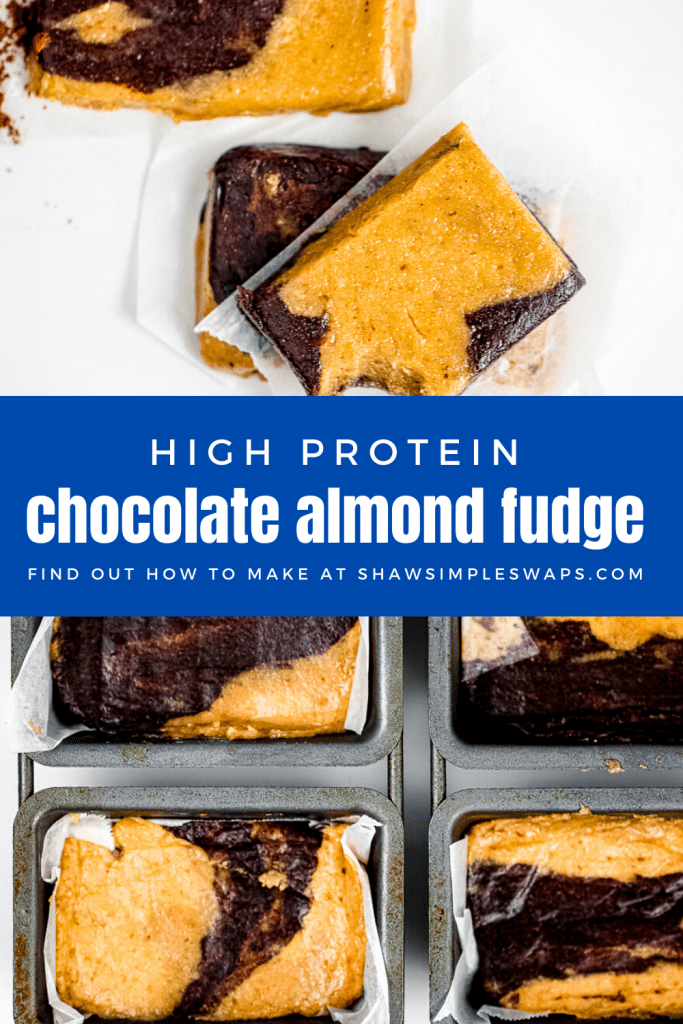 Other Recipes You May Enjoy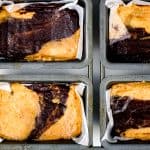 Print
Almond Butter Protein Bar
Equipment
Food processor or blender
Ingredients
5

pitted dates

5

tbsps

water

1/2

cup

almond butter

1/2

cup

whey protein isolate

1/3

cup

almond flour

1

tbsp

cocoa powder

1/4

tsp

salt
Instructions
Heat dates and water in a microwave safe mug for 60 seconds. Remove and cover with a towel for 5 minutes.

Toss the dates, water and nut butter into a high powered blender. Process until smooth.

Use a spatula and spoon into a bowl. Add the protein powder and almond flour, mix until well combined.

Evenly separate the mix into two bowls. Add the cocoa powder into one and mix; note it will be sticky!

Take each dough and form into a large ball, making the marbled look. Push firmly into a 8×4 loaf pan (or desired pan) lined with parchment paper.

Freeze for minimum 1 hour. Slice into 8 portions. Store in an airtight container in the freezer. Take out and let sit 2 minutes and enjoy
Nutrition
Serving:
1
g
|
Calories:
160
kcal
|
Carbohydrates:
8
g
|
Protein:
11
g
|
Fat:
11
g
|
Saturated Fat:
2
g
|
Fiber:
2
g
I'd love to hear what you think about these Almond Butter Protein Bars! Did you make them!? Comment below and tag me (@shawsimpleswaps) on Facebook, Instagram, or Pinterest. I'd love to reshare!