Looking for that perfect brownie recipe that's delicious, healthy and crowd pleasing?! Then look no further because this Gluten Free Brownie Recipe is just the recipe for you! And, spoiler alert, it's also dairy free too!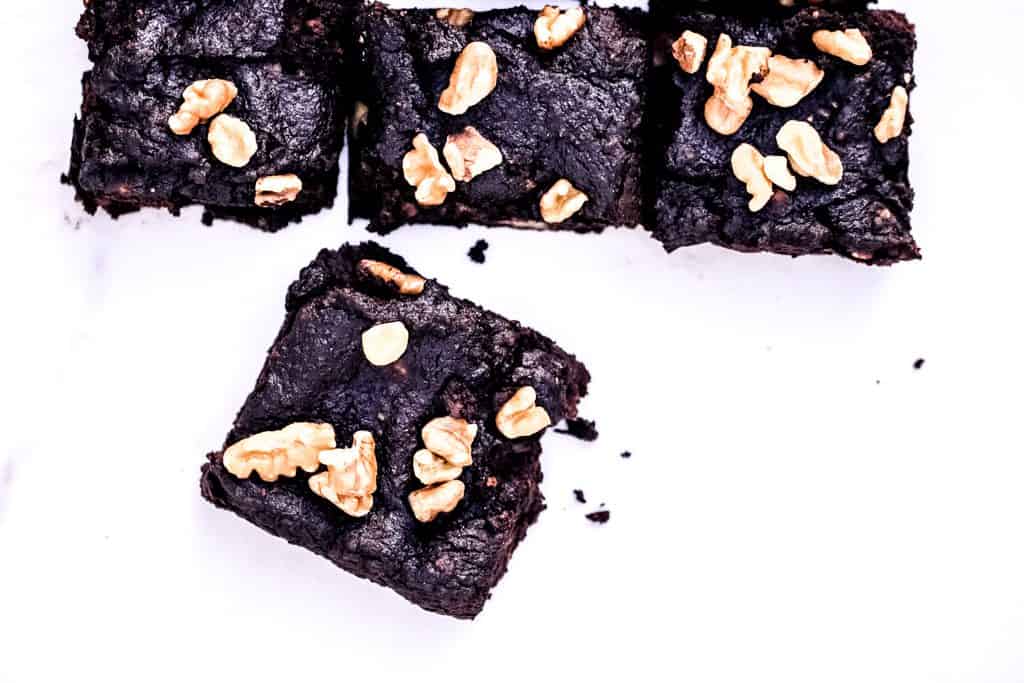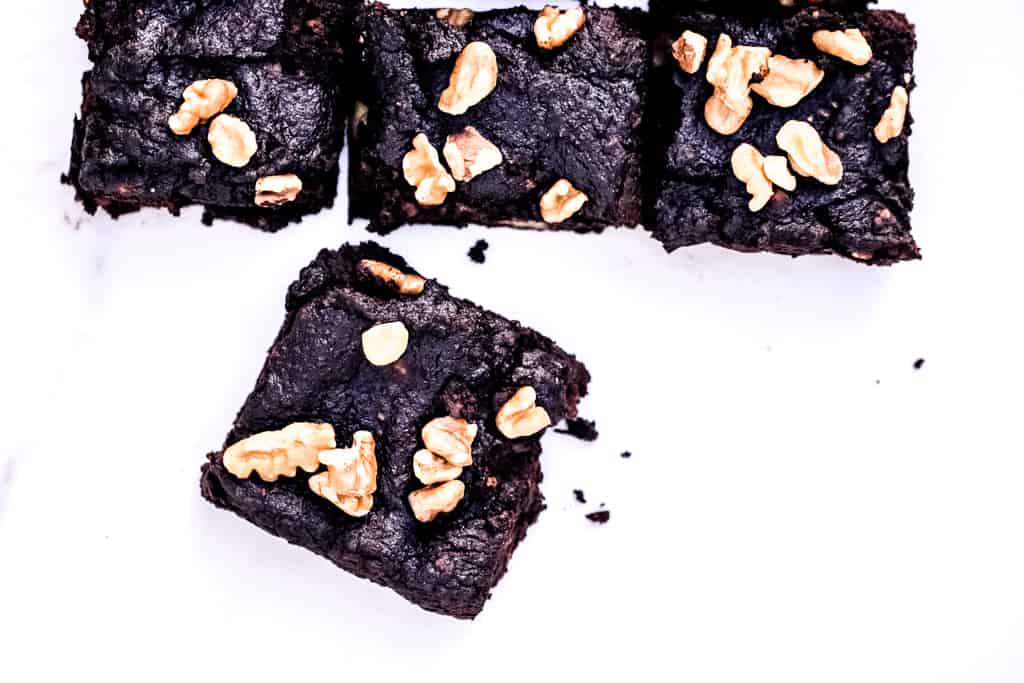 Why I made a Gluten Free Brownie Recipe when I'm pro gluten?
I feel like it's appropriate I address this question first because many of my long time followers know I'm pretty much the captain of Team Gluten.
The thing is, while I might absolutely love my gluten, I recognize that many others have medically necessitated dietary restrictions that inhibit them from enjoying it.
That literally brings tears to my eyes every.single.time I meet someone new who tells me their gluten sensitive.
Then I realized, were not in Kansas (or the 1980s) anymore Liz!
There's a bounty of delicious, functional foods out there now that can easily come together to create a delicious, nutritious and totally kick butt brownie recipe.
Thus, this Gluten Free Brownie Recipe was born!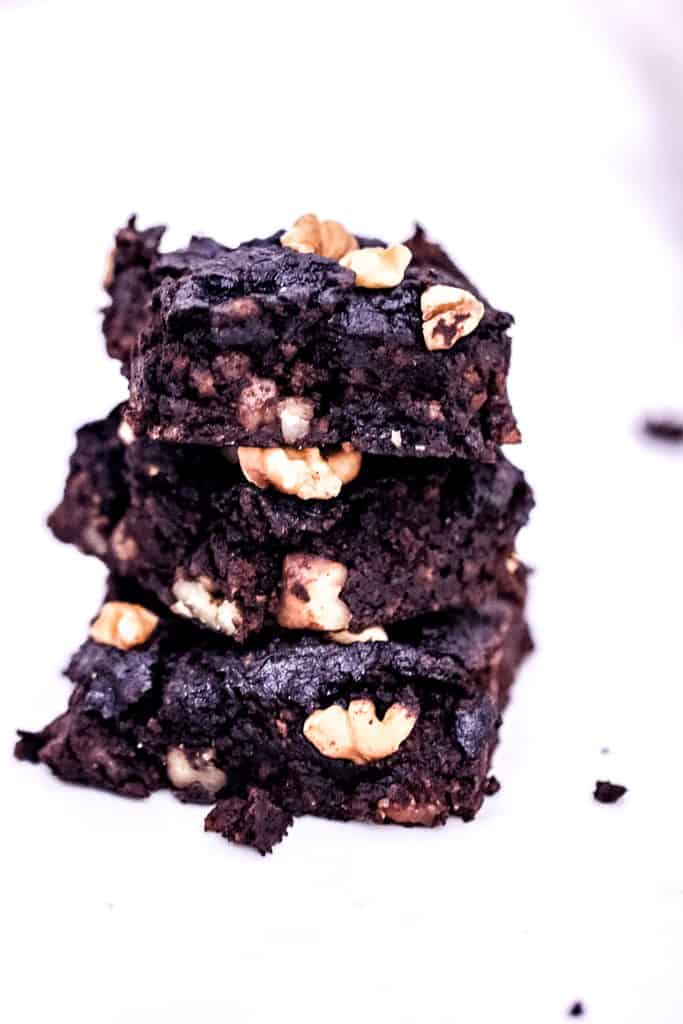 How to make healthy brownies not taste like a sponge
I think that's an important question we need to address, because let's be real, sometimes when we here the laundry list of things a recipe doesn't contain, were left wondering if it will even be edible am I right?!
Well, rest assured my sous chef and I tested, re-tested, and then tested again to ensure these brownies were not only edible, but damn delicious.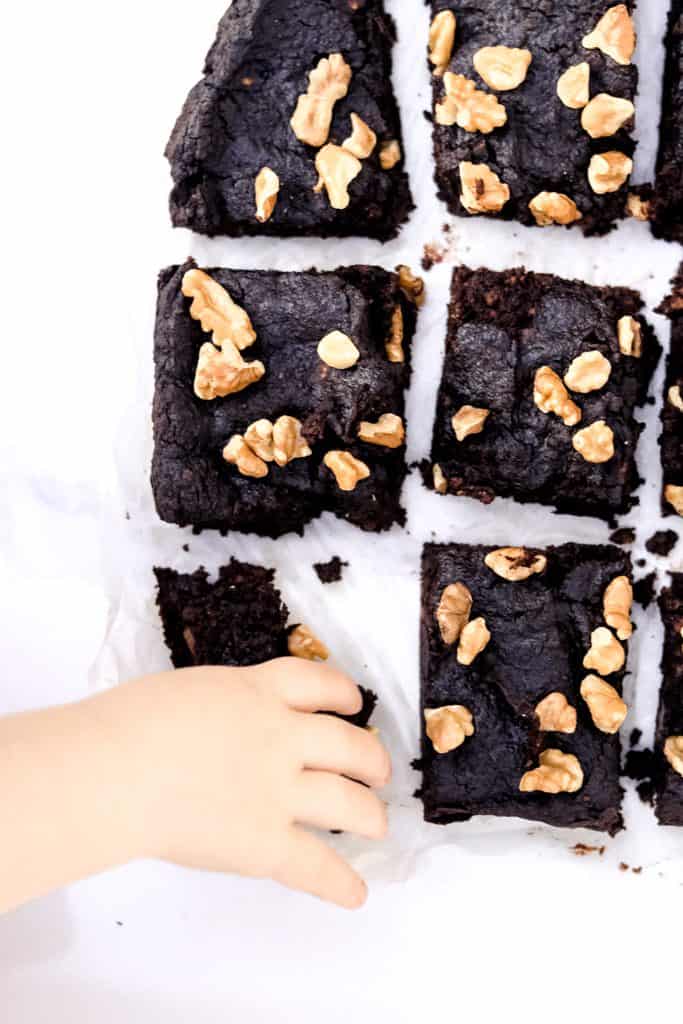 I'm spilling our secrets on how we boosted the nutrition of these brownies without sacrificing the flavor, texture or consistency.
Simple Swaps to Make the Healthiest and Most Delicious Brownie Recipe Ever!
Swap butter with an avocado
Swap added sugar for dates (and date water)
Swap all-purpose flour for a nut flour (like pecan or almond)
Add a chopped alternative nut for texture
The avocado not only adds a super creamy consistency, but it's also chock full of heart-healthy fats. Plus, recent research even shows incorporating a whole avocado into your diet may help with weight loss too!
Disclaimer: that does not mean you get to eat this entire tray of brownies in one day though! Sorry folks!
But, you can certainly enjoy one a day until they run out!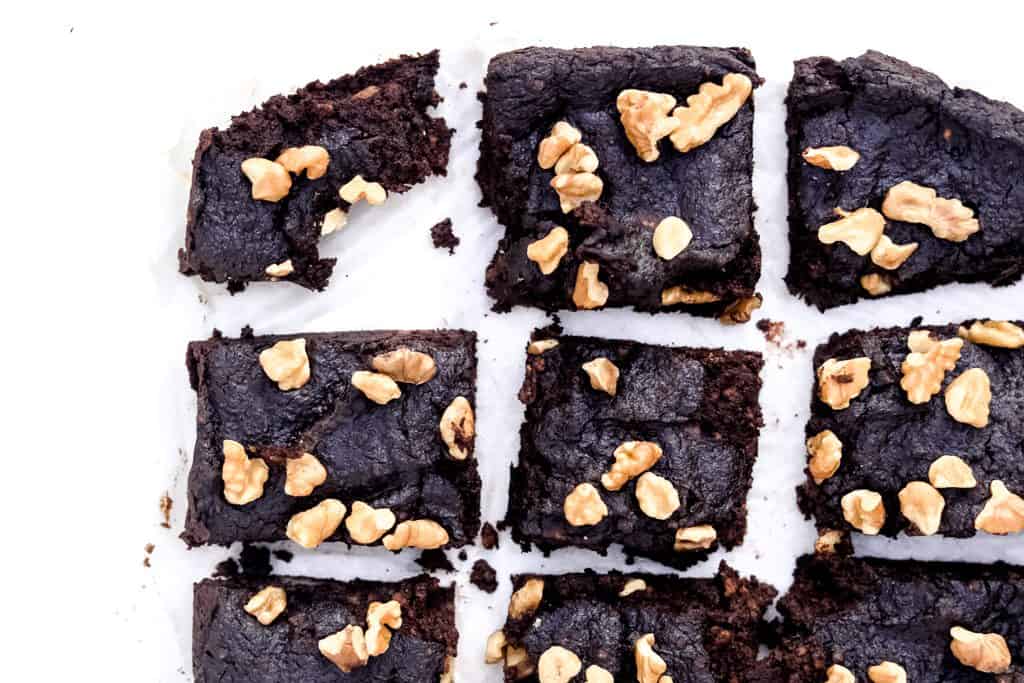 Now, these aren't brownies that claim to be healthy but are filled with artificial sweeteners that may potentially make your stomach turn.
They're not loaded with some funky sugar that you can only buy from a small sherpa in New Mexico.
These brownies are simply easy, delicious and nutritious.
Seriously, these brownies only require one blender (or food processor to make!)
These are Dairy Free Brownies. Can they be made vegan too?
Alright, so while the avocado comes in for the win to omit the traditional butter in a brownie recipe (making them dairy free), they do still contain an egg to help bind them together.
This means they are not naturally vegan.
To make them vegan (though note I haven't tried this with these as I love my choline-rich eggs), you can try the following as an egg-replacer:
What else can I substitute if I don't have pecan flour?
You can certainly substitute an almond flour!
Or, if you don't mind if they remain gluten-free or not, you can substitute in a white whole-wheat flour or alternative flour of your choice.
Note, the taste may change a bit!
Now, let's dive in!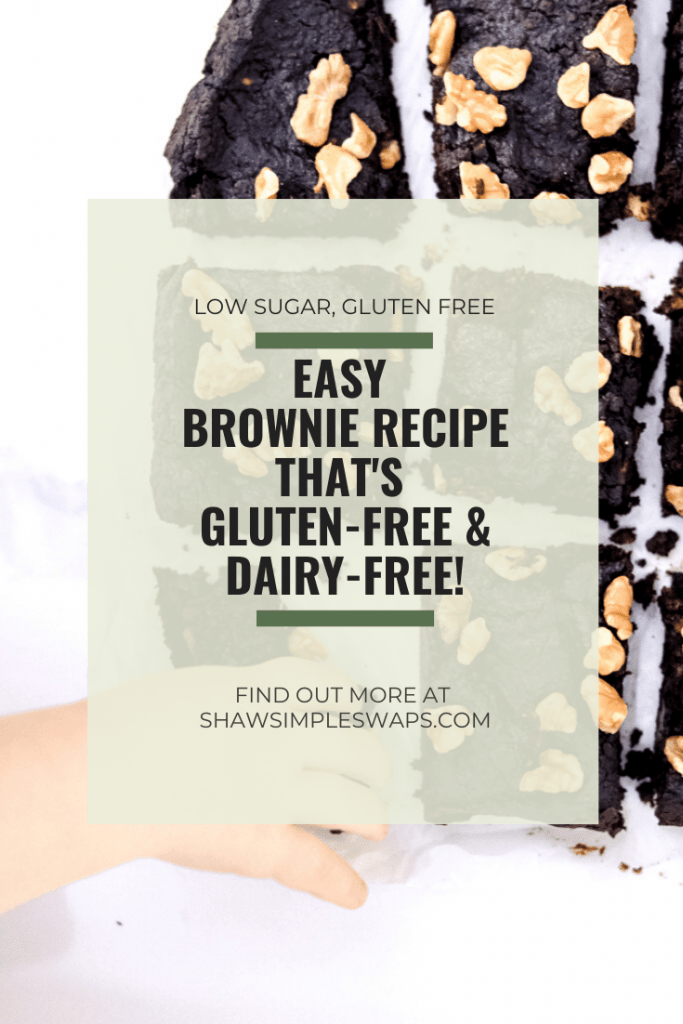 Gluten Free Brownies
This Gluten Free Brownie Recipe is filled with heart-healthy fats and fiber filled pecan flour. It's naturally sweetened with dates and the perfect treat the entire family can enjoy!
Ingredients
1

cup

dates

1

cup

water

1

medium

avocado

1

large

egg

1 1/2

teaspoons

vanilla extract

1/4

teaspoon

salt

1/2

cup

dark cocoa powder

2/3

cup

pecan flour

1/2

teaspoon

baking soda

2

tablespoons

cane sugar

1/2

cup

walnuts

chopped
Instructions
Preheat oven to 375 degrees F. Place dates in a microwave safe cup and add water. Heat in the microwave for 90 seconds. Remove and let sit 5 minutes.

To a high powerered blender or food processor, add the dates with the water, avocado, egg, vanilla and salt. Blend (or process) until smooth, about 1 minute. Add in the cocoa powder, pecan flour, baking soda and cane sugar. Continue to blend (or process) until smooth.

Line an 8×8-inch square pan with parchament paper. Pour the brownie batter into the pan and gently press the crushed walnuts into the top.

Bake for 25 minutes. Remove and let cool before slicing.

Brownies will keep in an airtight container in the refrigerator for up to 10 days or freeze for up to 3 months.
Nutrition
Calories:
152
kcal
|
Carbohydrates:
17
g
|
Protein:
6
g
|
Fat:
10
g
|
Saturated Fat:
1
g
|
Cholesterol:
18
mg
|
Sodium:
104
mg
|
Potassium:
249
mg
|
Fiber:
4
g
|
Sugar:
11
g
|
Vitamin A:
68
IU
|
Vitamin C:
2
mg
|
Calcium:
35
mg
|
Iron:
1
mg