Looking to be a little greener, reduce your energy use and use cleaner energy? Then look no further than these 20 Energy Saving Recipes. From gluten free to vegan, there's a recipe for everyone in this mix.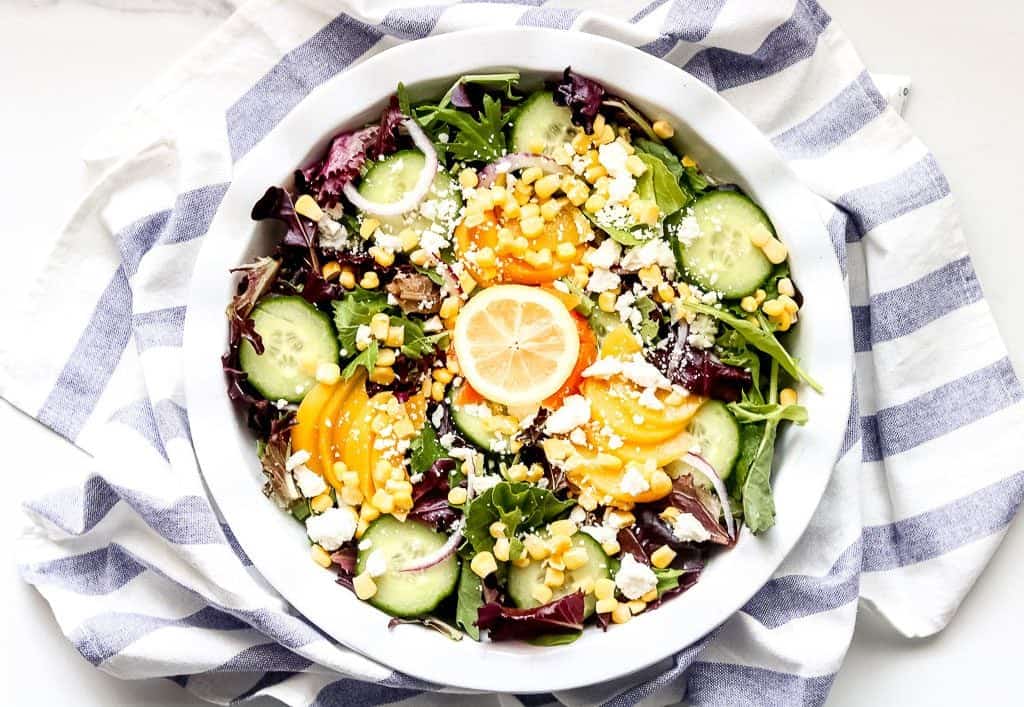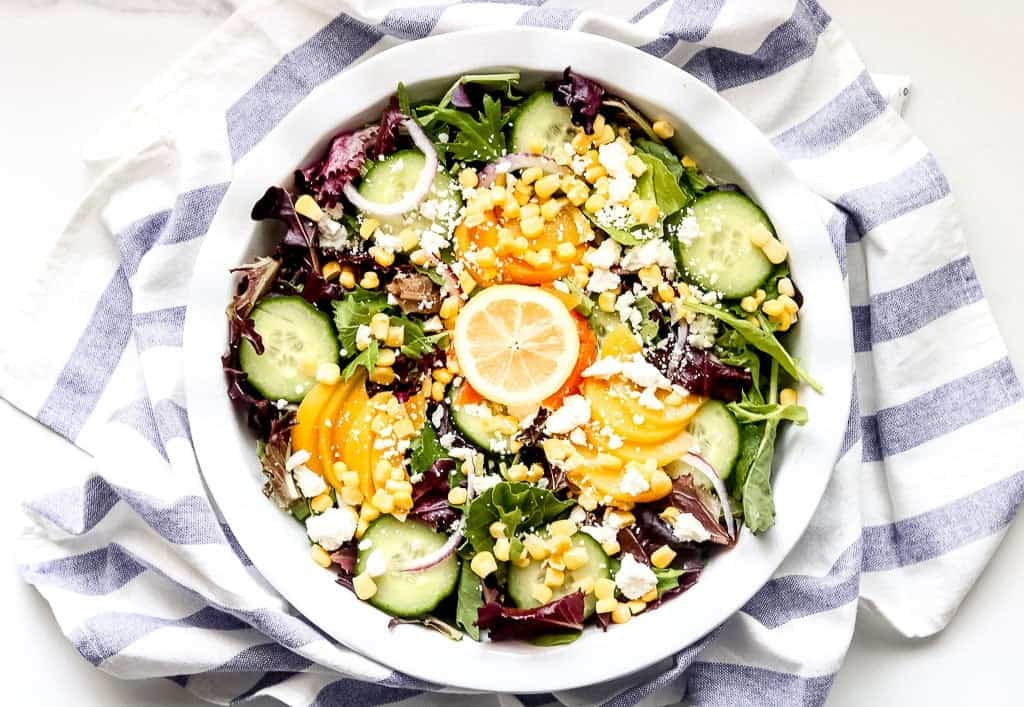 What is an energy saving recipe?
Let's rewind a bit before we jump right into this question. First and foremost, did you know in the state of California energy use peaks during the hours of 4pm and 9pm, just as we're all getting home from school and work?
Cleaner energy is available when the sun is shining and the wind is blowing, so shifting the window of preparing meals that require appliances (like the oven or stovetop) outside of 4pm to 9pm is crucial in using cleaner energy and protecting the environment for generations to come!
Enlisting the help of energy saving recipes, or recipes that don't require those appliances that use large amounts of energy or require extensive cooking times, is a step in the right direction.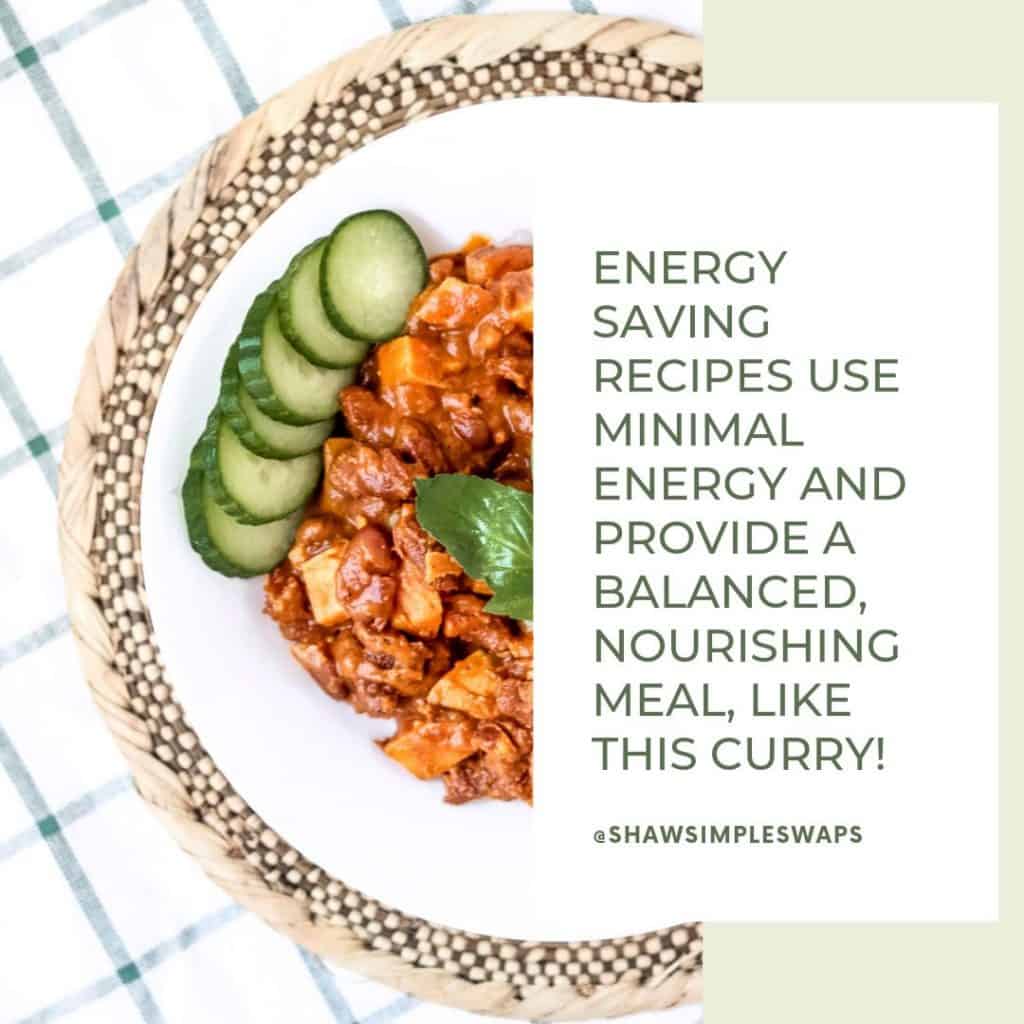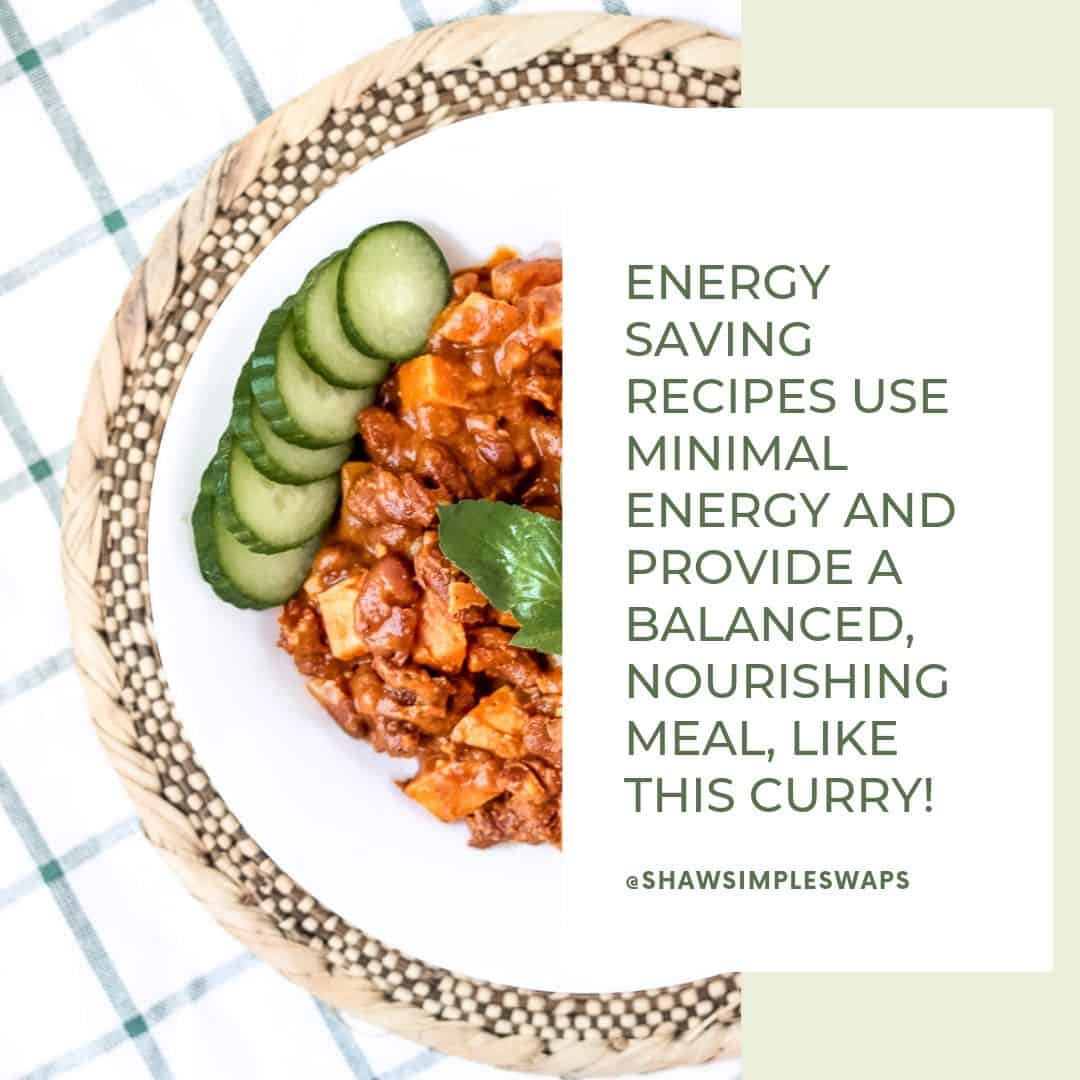 Can I use any appliances during this time?
Yes! Saving energy in the kitchen doesn't mean you have to avoid using all appliances.
Kitchen staples like a blender, slow cooker, pressure cooker, Instant Pot, etc. all use significantly less energy than the stovetop or oven.
It's all about figuring out what works for you and shifting and reducing use where you can, not eliminating your energy use altogether.
What other ways can I save energy in the kitchen?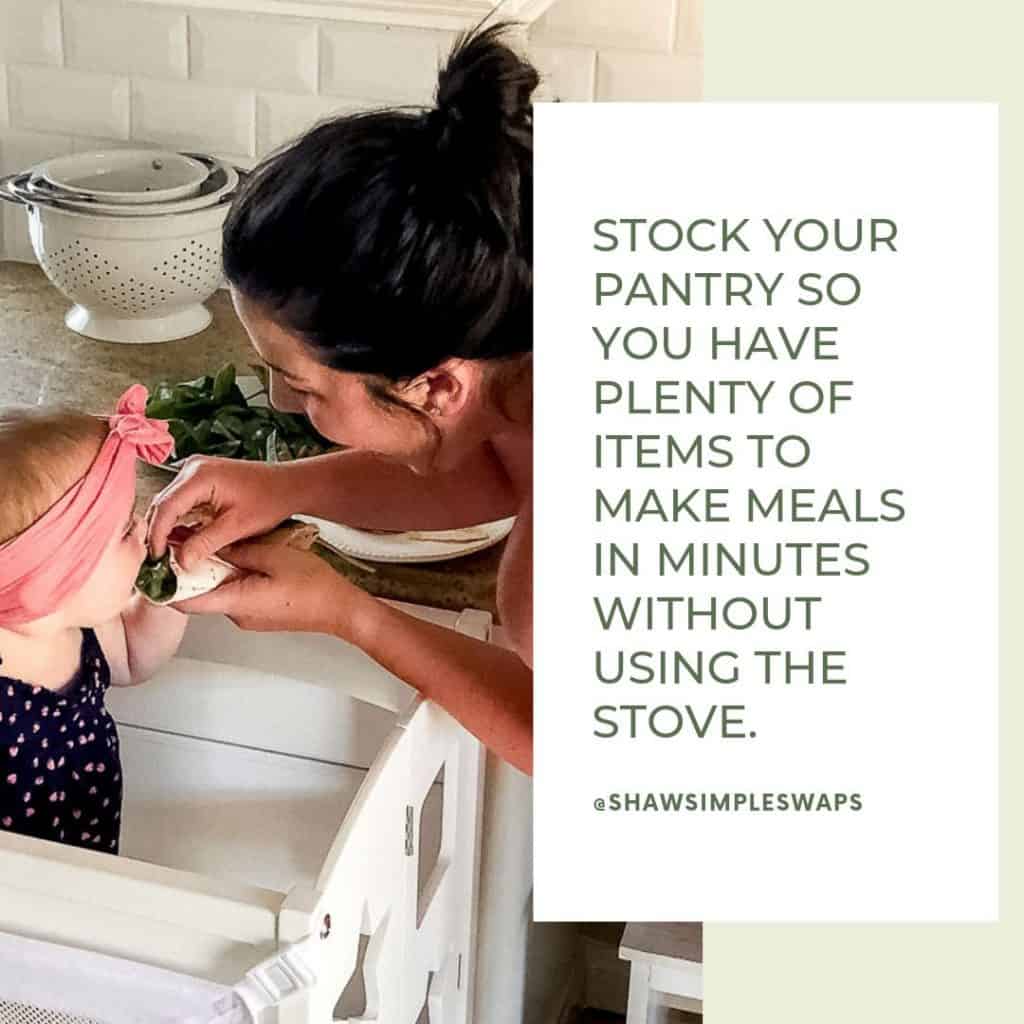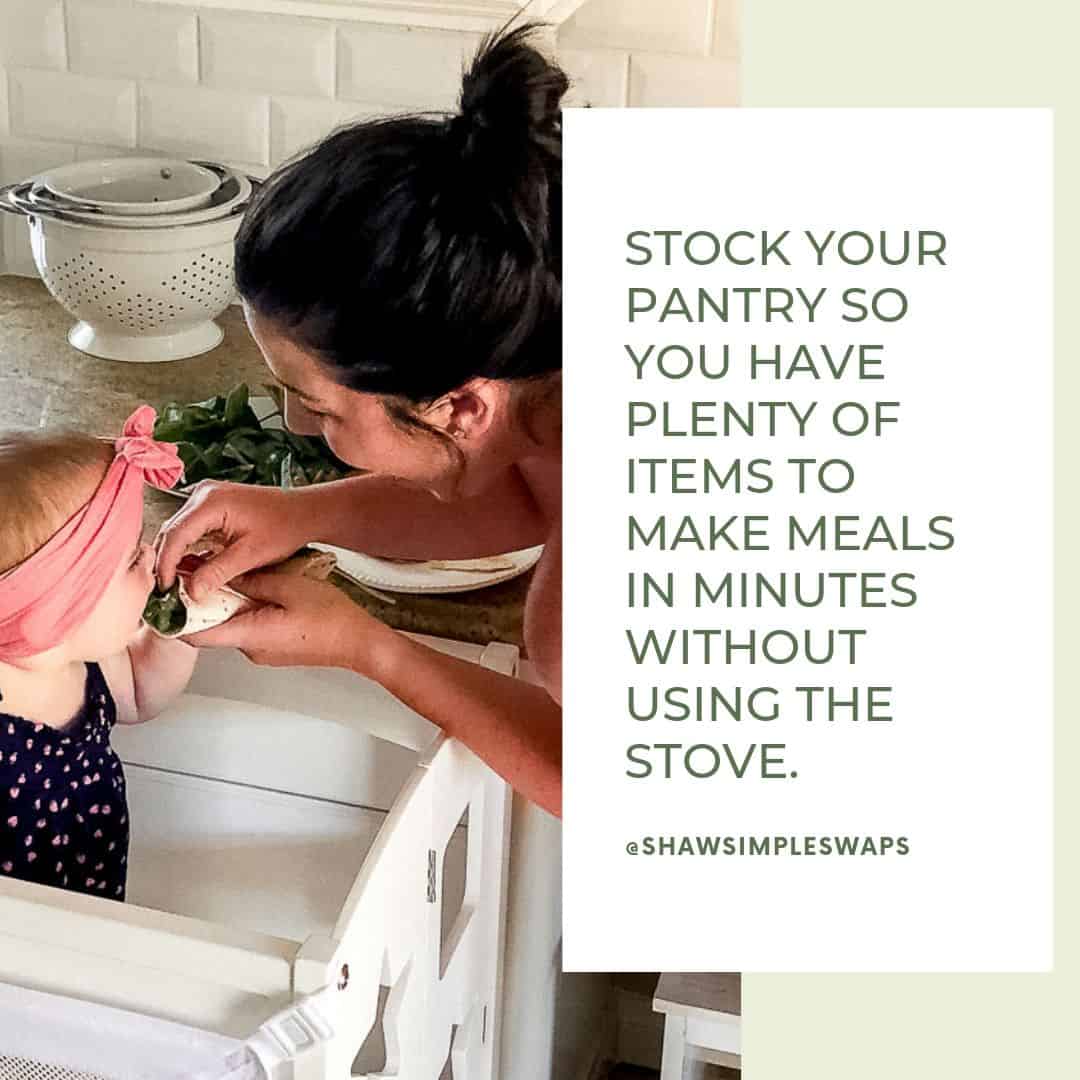 Have a well-stocked pantry.
Saving energy with quick recipes that don't require the stovetop means being able to open a can of beans and whip up a quick salad with those precut vegetables you have in the fridge.
Meal prep during off hours.
For some, meal prep works best on Sunday's. For others, meal prep works best while the kids are at school in the morning. Find what time works best for you, and precook rice, pasta, and whatever else is on your meal plan that week.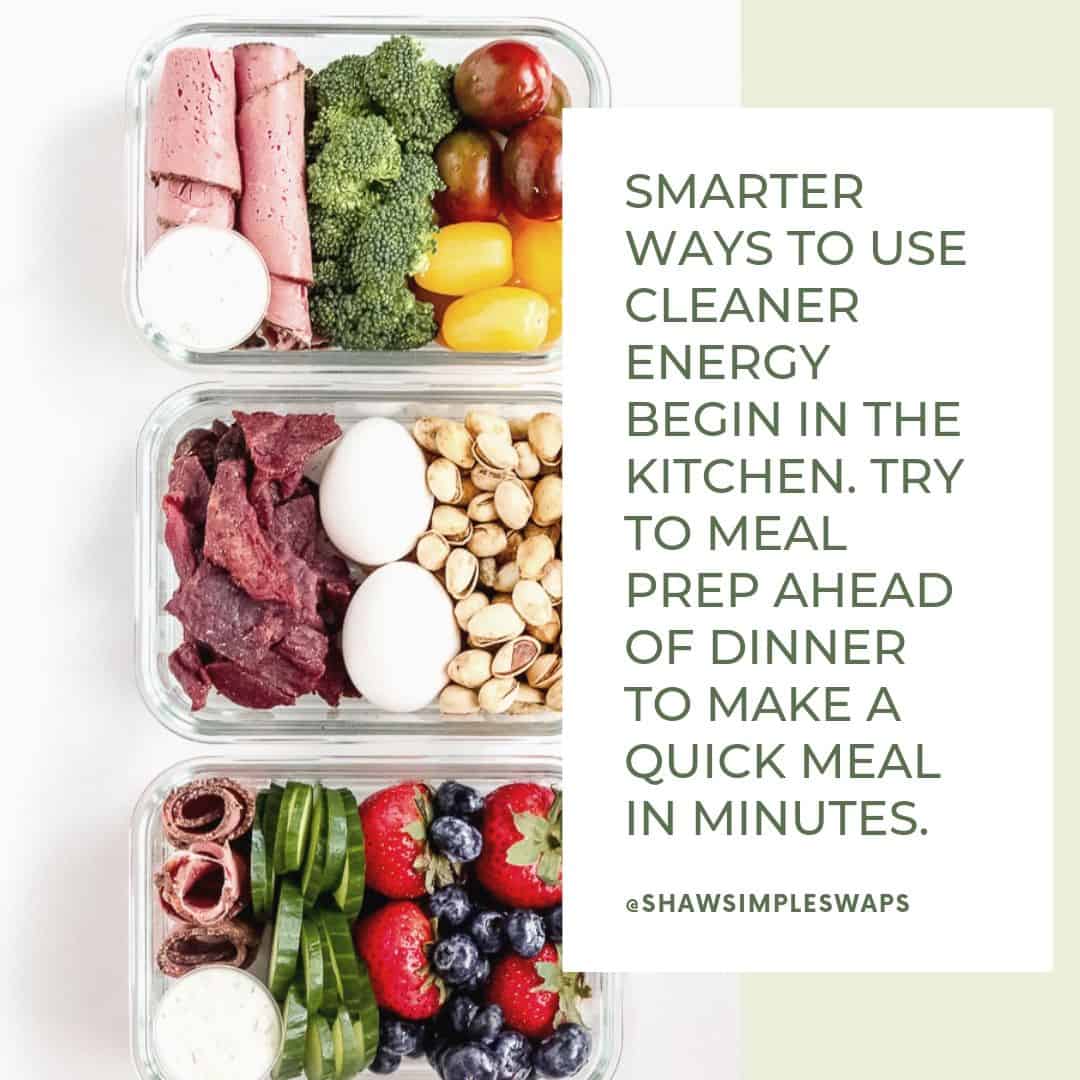 Hold off on doing those dishes.
Music to your ears right? Yes, lots of energy is used when we run the dishwasher, so hold off for now and wait until later in the evening or before you leave for work in the morning. It'll be nice to have some extra time, right?
Examples of Energy Saving Recipes
Don't you worry, the Shaw Kitchen has an entire arsenal of energy saving recipes for you to enjoy!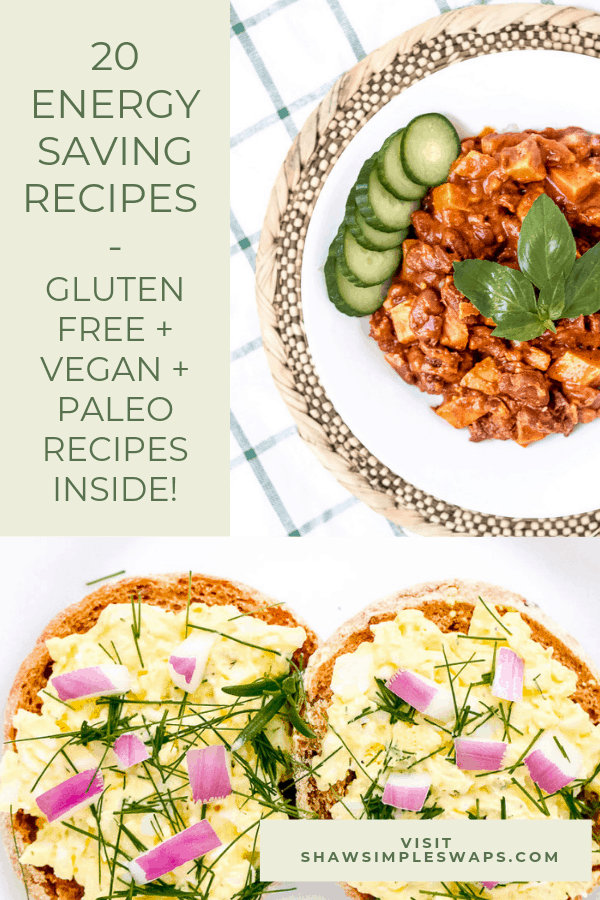 Here are some of my favorites so you can choose what works best for you (and your family):
Energy Saving Breakfast Recipes
Peanut Butter Toast with Fresh Berries
Chickpea & Avocado Topped Bagels
Energy Saving Sandwich Recipes
Sweet Potato Stuffed Grilled Cheese
Energy Saving Main Meals
And, if you have an Instant Pot specifically, checkout these 25 recipes I rounded up here!
Have a favorite energy saving recipe? Let me know in the comments below!
And, for more information on cleaner energy and tips to help you make the shift, visit Energy Upgrade California here.
Disclosure: This post was in support of my collaboration of Energy Upgrade California and my ABC San Diego Connect segment. Thanks for reading! I hope you enjoyed.