Mashed Chickpea Avocado Bagel Toast + How to Stick To Your Resolutions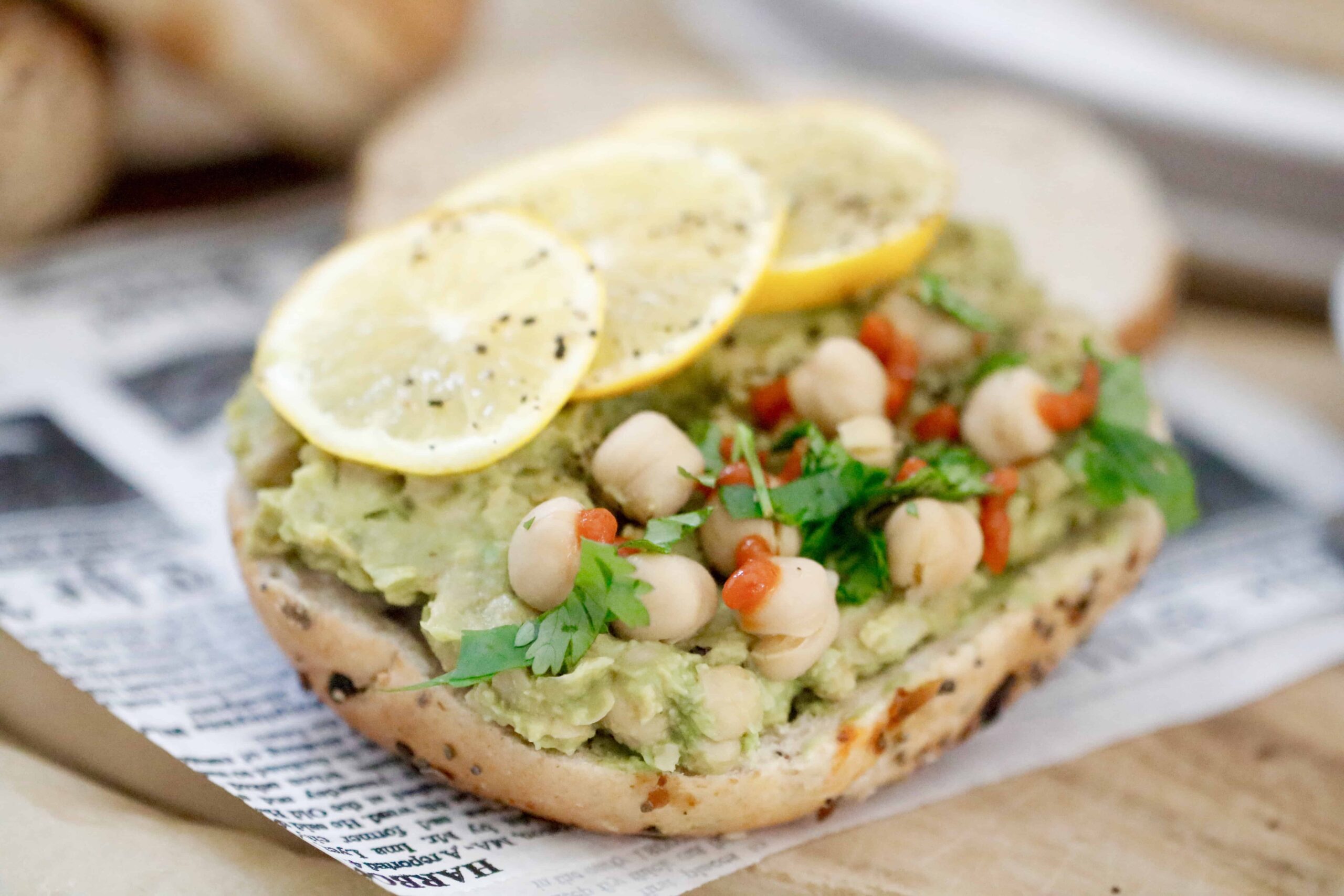 Disclosure: This post is part of a sponsored collaboration with Dave's Killer Bread and my pal, Natalie Rizzo, MS, RDN, from Nutrition a la Natalie. As always, thanks for supporting the brands that keep the #ShawKitchen craziness running!
Shut the front door!
Can you believe we're already a solid week into 2018 already?
The cool thing is that you've still got a full 355 days to stick to those New Year's Resolutions with the help of two things: your personal registered dietitian (me) and my good friends over at Dave's Killer Bread.
Yep, I said bread. The good old-fashioned, carbohydrate dense, B-R-E-A-D!
What I bet may be news to you is that the good people behind Dave's Killer Bread actually have made a few #shawsimpleswaps on their back end to bring you the best tasting, most nutrient dense (aka, HEALTHY) bread (and bagels!) I've ever tried.
Don't believe me?
Then just pick up any one of there delicious full loaves, thin-sliced varieties or bagels and read for yourself!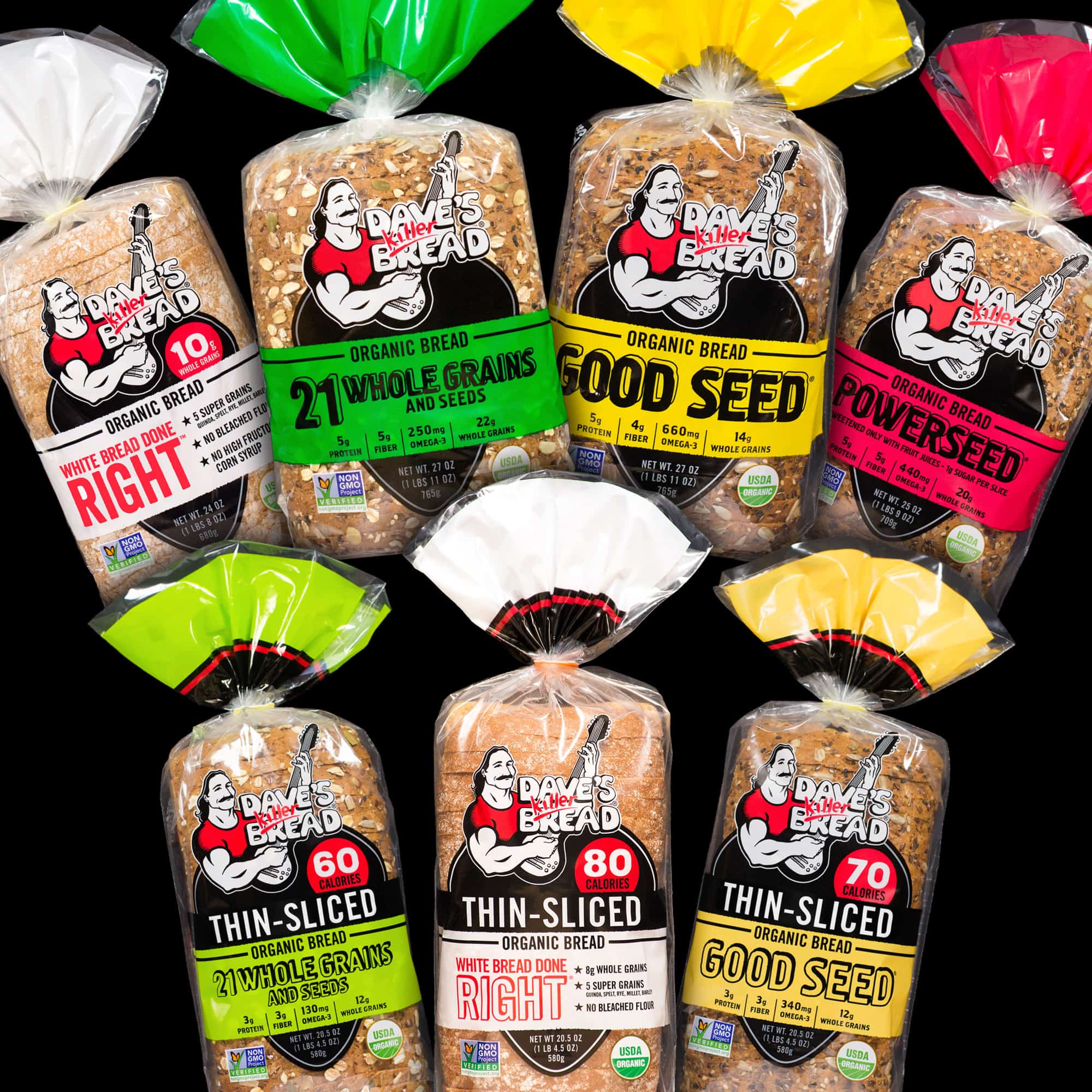 In a nutshell, Dave's Killer Bread is:
Packed with whole grains (certified with the whole grain stamp of approval)
Contains heart healthy omega-3s in many of their varieties
Made from non-GMO and organic ingredients
Phew, now that I've got that off my chest, let's chat how you can stick to your New Year's Resolutions this year with the help of my friends, Dave's Killer Bread and Nutrition a la Natalie!
Use these tips as a guide to focus on resetting, regrouping and allowing yourself to hit those resolutions to be the healthiest, happiest you in 2018!  
10 Ways to Stick To Your Resolutions
Did I really just start with this? Yes, yes I did. But, for good reason. Often times unrealistic expectations are set after a holiday season of heavy eating that have us thinking it's all or nothing when it comes to our resolutions. But, that's just the problem. Allow yourself the freedom to enjoy the season, savor the memories and start with one small, manageable change each week in the new year.
Sample: This week I am going to focus on eating a piece of fruit in place of a cookie every other day. Note, every other day! You are still allowed a cookie my friends!
Yep, my favorite F-Word (or one of them)! Plain and simple, fiber keep you fuller for longer, meaning buh-bye munchies. Instead of thinking a side salad is the best option for a NY lunch, focus on the F.
Sample: A delicious Roasted Beet Sandwich on Dave's Killer Bread Sammie. Filled with whole grains (hello fiber), protein from the goat cheese and bread, and loads of antioxidants from those veggies, you'll be satiated, satisfied and ready to take on the rest of your day.
Link: Deluxe Veggie Sandwich with Goat Cheese & Pickled Beets
Drink 8 ounces more of water a day.
Simple right? But, more often than not, we're mistaking hunger for thirst. Drinking more water will allow your body to remain properly hydrated, preventing quite possibly a false HANGER attack!
Sample: Make it a game! Fill your coffee mug with a glass of H2O once you finish your am cup of joe. See if you or your colleagues can finish one first!
Say it with me, non-exercise activity thermogenesis, aka, NEAT! I learned about this in my masters program almost a decade ago (gasp) but still practice this daily in my everyday routine. Simply put, it means being more active without actually strapping on runnings shoes or hitting the gym. Studies show NEAT can help prevent annual weight gain while helping you get closer to reaching those 10K steps a day.
Sample: Make it a mission to park at the last spot in the parking lot each and every time you shop (yep, I'm taking daily, not just when the mall parking lot is full!)
What can you add to your diet to make you feel more satiated (aka full and satisfied) during meals and snacks. Hint— this Mashed Chickpea Avocado Bagel Toast! Not only is it packed with fiber, but it also has protein. While I love avocado toast, I'm usually hungry within 2 hours after if I don't add some protein to the mix. So, chickpeas to the rescue here with the protein goodness of the new Epic Everything Bagels from Dave's Killer Bread.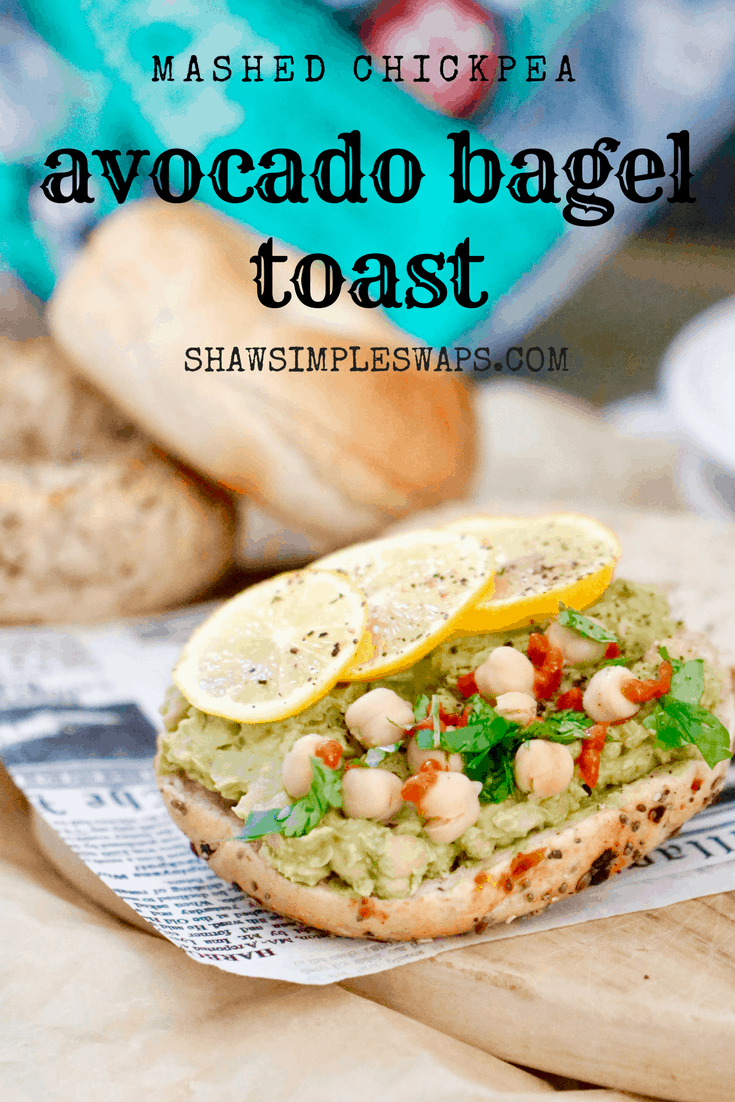 Mashed Chickpea Avocado Bagel Toast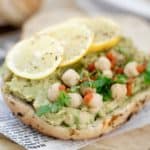 A delicious veggie packed toast made with a whole grain bagel and packed with fiber and protein from chickpeas! Perfect for a snack or main meal!
1/2 cup cooked chickpeas
1/2 medium avocado
1/3 small lemon (juice only)
1/4 teaspoon garlic powder
1/8 teaspoon sea salt
1/8 teaspoon black pepper
1 Dave's Killer Bread Epic Everything Bagel (toasted)
sriracha (optional)
In a small bowl, mash chickpeas using the backside of a fork for about 1 minute, or until a coarse puree is reached.
Add in the avocado and continue to mash together with the beans until smooth.
Stir in the lemon juice, garlic powder, salt and pepper.
Top each half of toasted Dave's Killer Bread Epic Everything bagel with half the mashed chickpea avocado spread.
Garnish with sriracha if desired.
Note: If I'm having this as a snack, I'll have one slice with a big cup of water. For a meal, I'll pair half with a salad, or, eat the whole thing if I'm super hungry!
Head on over to Nutrition a la Natalie to grab them alongside this beauty, too!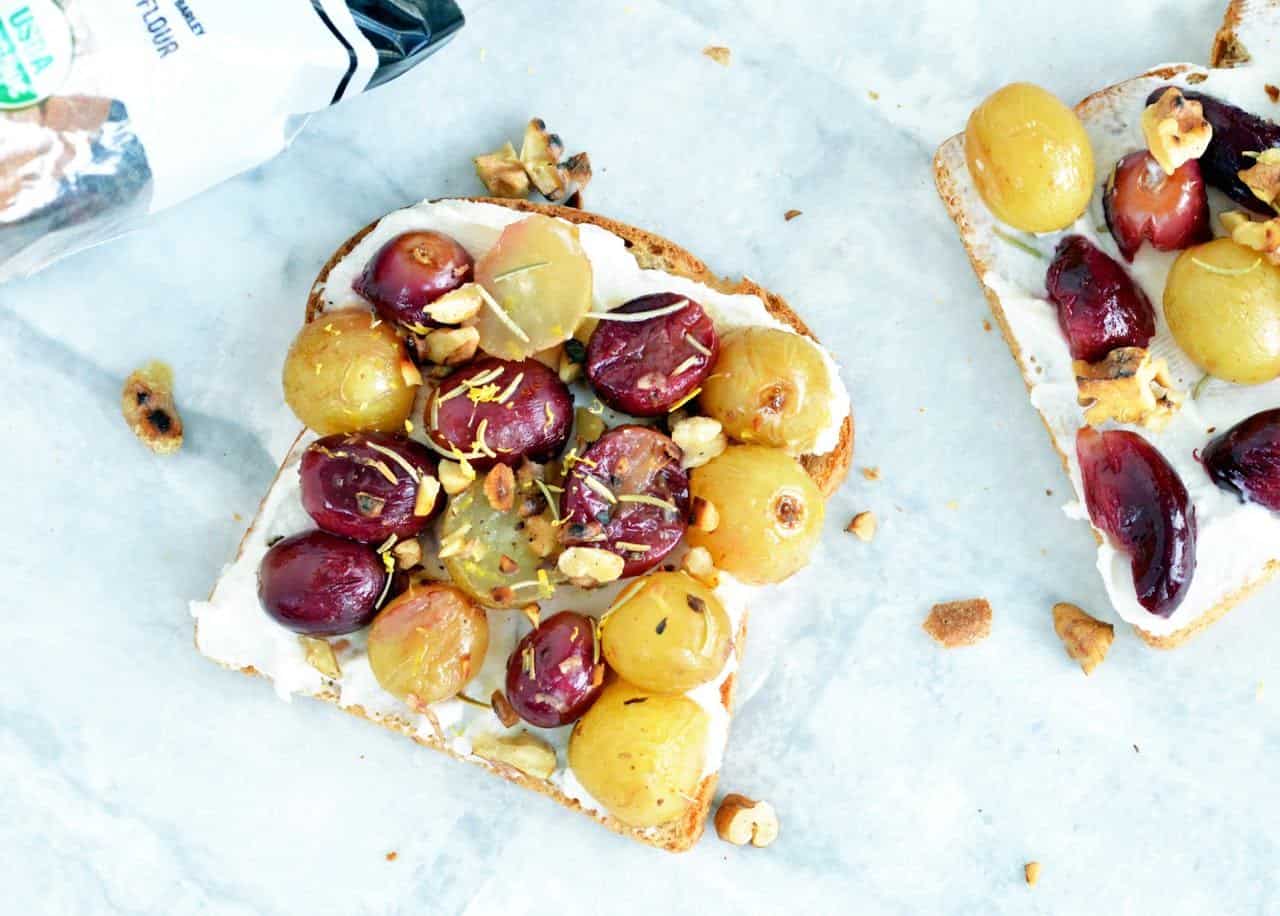 Let's chat! What are your favorite ways to stick to your resolutions?!