Craving a French Fry? I've got just the answer for you with these baked Papas Fritas!
So… this happened the other day (PAPAS FRITAS). I have to admit, I hesitated in posting this because I am not 100% a fan of these photos, but sometimes #pinterestfails are the best food and I couldn't resist sharing this with you.
Papas Fritas… Baked, not fried!
Why was I experimenting with Papas Fritas you may be asking yourself? Well, because of the wonderful theme The Recipe ReDux challenged us with this month!
Small Plates For Sunny Days
Small bites are perfect for trying many different tastes. Take tapas style eating outside for al fresco dining or a simple picnic. Or maybe you're serving small bites at a bridal or baby shower or a graduation party. Show us your healthy take on small plates and finger foods.
Being in sunny San Diego, Mr. CEO and I love a great backyard happy hour with friends! Lucky for me, I always have a few tricks up my sleeve to whip up healthy options on the fly to satisfy my hungry guests.
I typically have a few potatoes lying around, so that's what inspired the take on French Fries for this recipe. Plus, if you haven't noticed, the Papas Fritas trend is HUGE on tapas menus. Though you'll typically find them dredged in truffle oil or covered in cheese, I prefer to take the lighter route and use a seasoning paired with a delicious sauce. Some of my favorite go to dressings include:
Surely you can get on board with one of those, right?! A great tip to really turn this tapa into a mini meal would also be to pair it with a small spinach salad. I love to have small plates alongside a big bowl of salad to help my guests meet their 5 a day goal! Yes, #dietitianproblems! You can serve this salad with a simple extra virgin olive oil and lemon wedges to give a light flavor so it doesn't overwhelm the great taste of the Papas Fritas and sauces.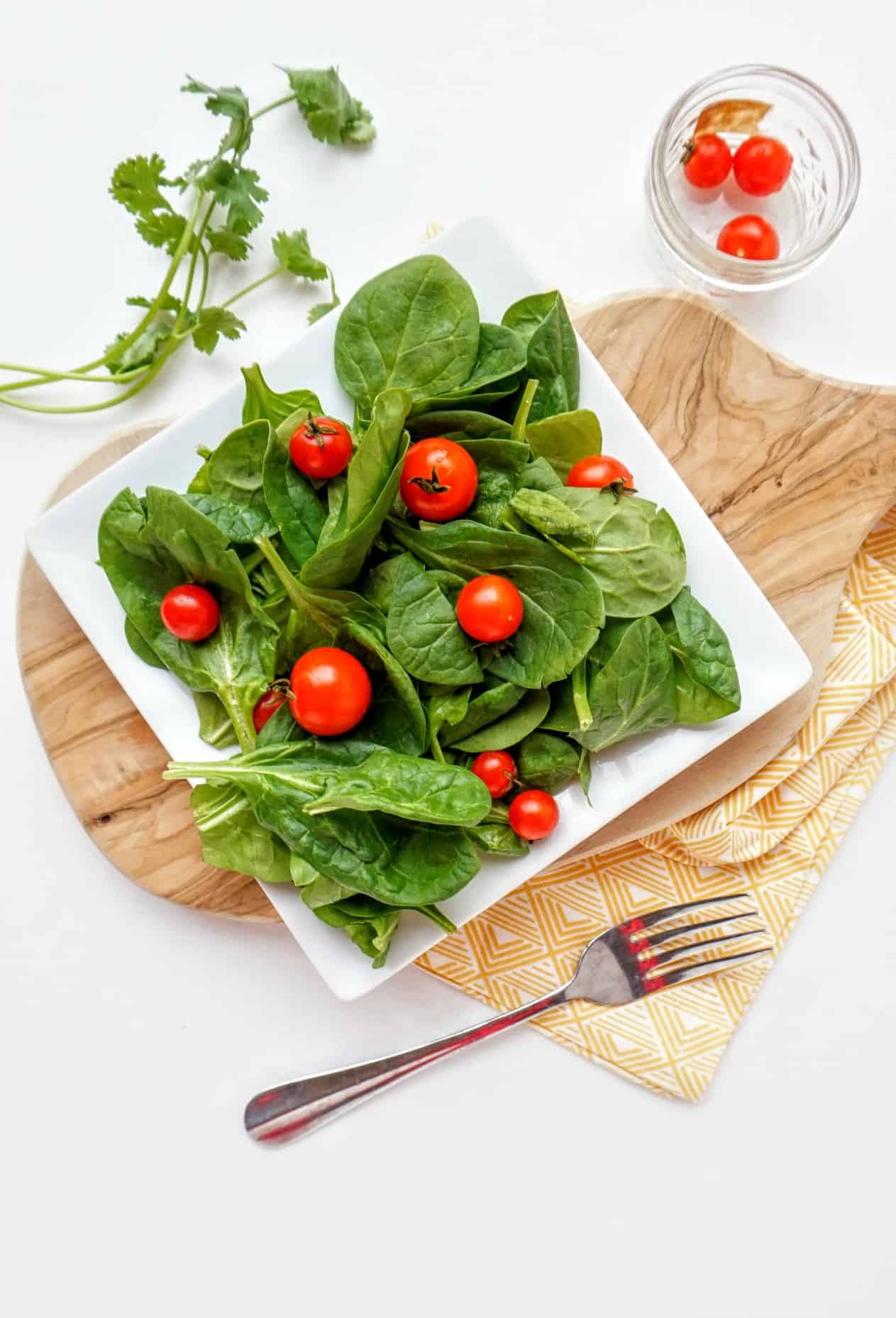 You'll also notice one last Simple Swap move, I added zucchini in the fry mix! I like to have a variety of tastes and textures when I eat, so I used them to break up the carbohydrates from the potatoes. It adds a soft, subtle change while also helping you sneak in a little more vitamin C and K!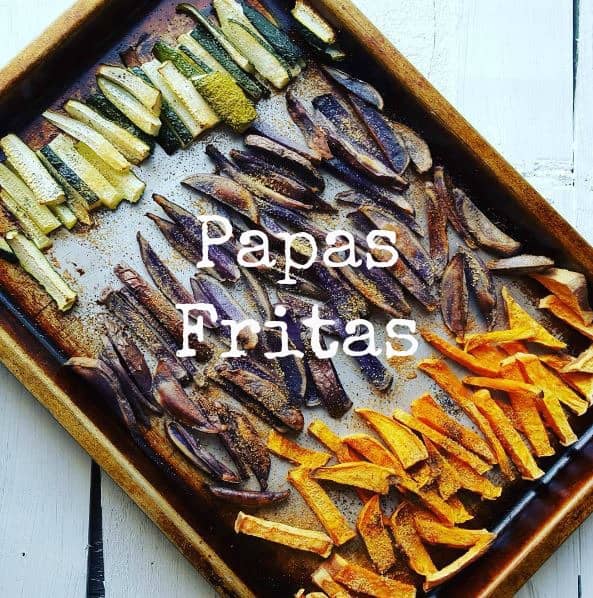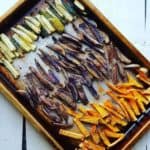 Print
Papas Fritas - Baked, Not Fried!
French fries are a staple on nearly every appetizer menu! Let's take the grease out of them and serve up these healthy,, oven baked Papas Fritas!
Ingredients
2

medium sweet potatoes

washed and cleaned

2

medium purple potatoes

washed and cleaned

2

medium zucchini

washed and cleaned

1 1/2

teaspoons

garlic powder

1/2

teaspoon

onion powder

1/2

teaspoon

dried parsley

1/2

teaspoon

salt

1

teaspoon

olive oil

optional
Instructions
Preheat oven to 450*F.

Slice sweet potatoes, purple potatoes, and zucchini (skin on all) length wise in 1/4" strips.

Spray a cookie sheet with cooking spray (or use olive oil).

In a small bowl, combine garlic, onion, parsley and salt.

Lay sliced potatoes and zucchini flat on cookie sheet and liberally sprinkle spice mixture over the top.

Bake for 10 minutes and then flip over.

Bake another 8-12 minutes until crisp texture is reached, potatoes should have a slight brown to them.

Remove and serve warm with desired dipping sauce.
Be sure to check out the other great tapas recipe ideas below!