Are your ready for some Hatch Chile Salsa Verde?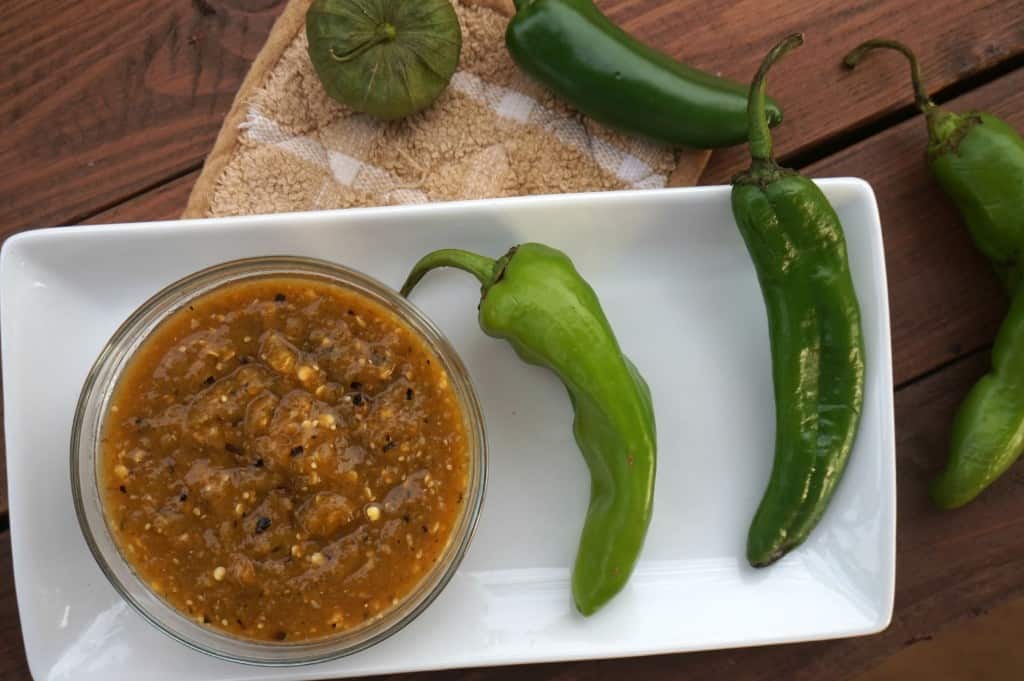 It's finally here… the weekend Mr. CEO has been waiting for since the Blackhawks took home the cup in spring.
Yep, NFL football kicked off Thursday night and the beloved Chicago Bears are set to play Sunday against our biggest rival, the Green Bay Packers.
If you follow football at all, this one of THE biggest rivalries in the Midwest.
Now, I must provide some #realtalk (sorry Mr. CEO), I can't honestly remember the last time the Bears actually beat the Packers, however I am sure if you comment below Mr. CEO will gladly tell you (along with who scored, the amount of yards and probably where he was when it happened!).
I truly believe attitude speaks volumes when it comes to how you play the game, so let's "bear down" Chicago and start this season out on the right foot!
Granted, I do want to preface, I do understand my attitude will not dictate the game, despite what some football fanatics think (cough cough Mr. CEO).
Okay, since I do honestly love my hubby to pieces and am a little bummed I won't get to be home to watch the first game of the Bears season together, I did partner with him to whip up a batch of this new Hatch Chile Salsa Verde.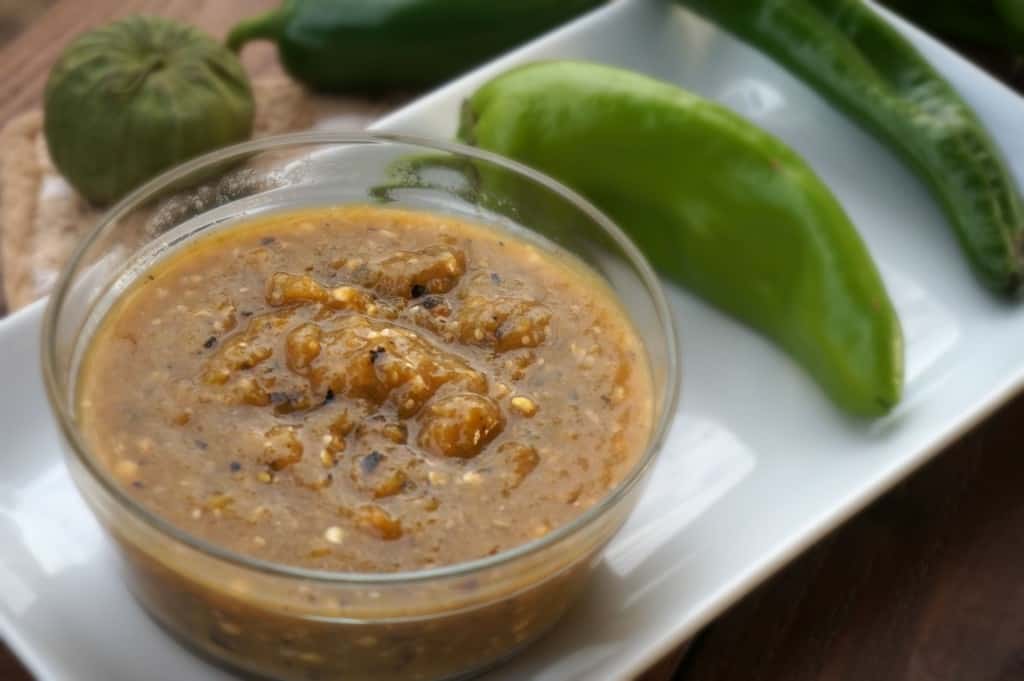 As you know from our past recipe creations (Habanreo BBQ sauce , Cheesy Stuffed Habanero Burgers, or the GF Habanero Pad Thai), we can't get enough of SPICY food. But this time, we decided to bring out a seasonal pepper, the Hatch Chile, and whip it into salsa form!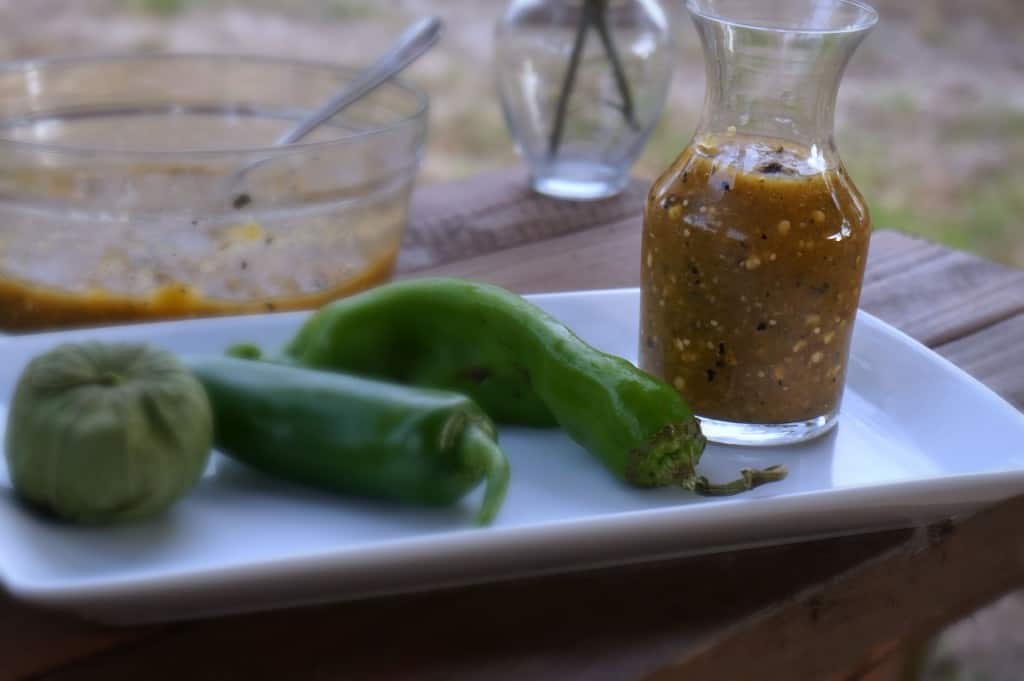 The beauty of this Hatch Chile Salsa Verde is that it is an excellent base to pair with Greek Yogurt to make a thick and flavorful dip, an excellent addition to a Guacamole, or just the perfect pairing to top off your Turkey Enchiladas!
The possibilities are endless I tell you…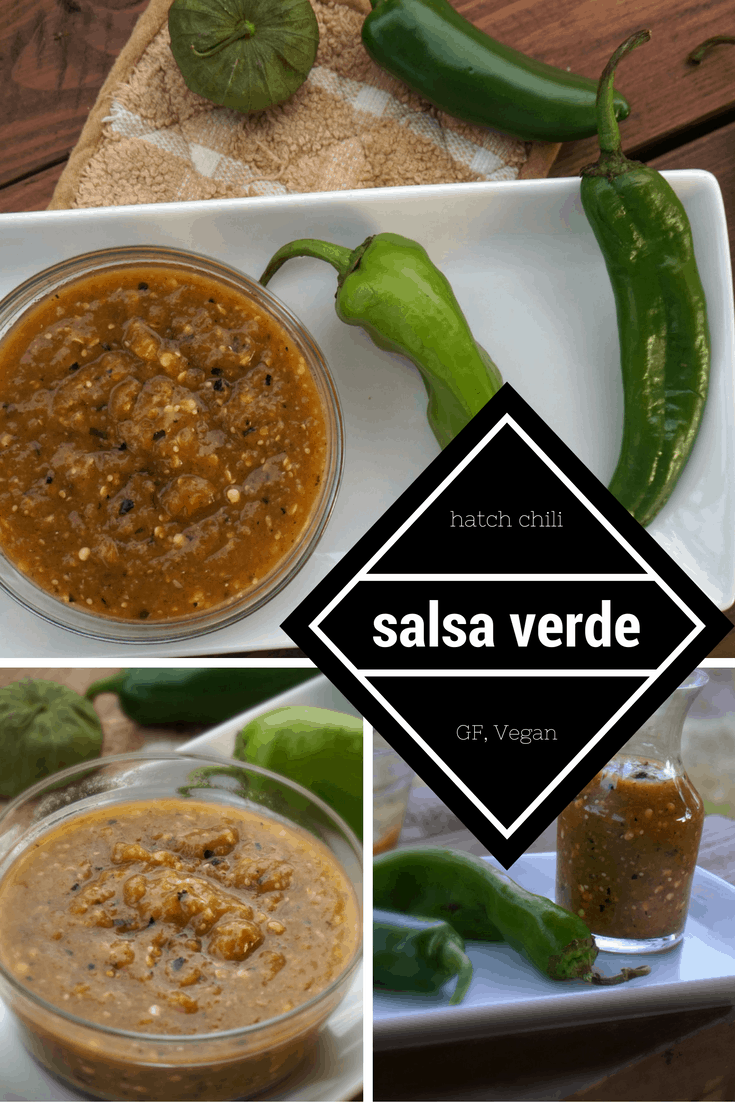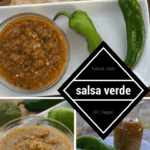 Print
Hatch Chili Salsa Verde
Ingredients
3

Hatch Chilies

1

Jalapeno Pepper

4

Tomatillos

2

tablespoons

BBQ Sauce

4

Garlic Cloves

1/2

cup

Water

1

teaspoon

Onion Powder

1/2

teaspoon

Smoked Sea Salt
Instructions
Turn oven to broil setting.

Rinse chilies, jalapeno and tomatillos under water and place on a baking sheet.

Place in oven on top shelf for 4 minutes.

Turn after timer goes off, and broil another 4-7 minutes. (You want the skin to bubble on each!)

Remove from oven and let cool.

Peel off stems and place all ingredients, including spices, garlic, water and BBQ sauce in a blender.

Puree until smooth.

Enjoy!
What's on your game day menu? Don't forget to check out the collection of Football Finds from earlier in the week!
Also, be sure to follow me on Instagram and Twitter (@shawsimpleswaps) for a special #gameday challenge! Mr. CEO is debuting this so don't miss out!!!