It's that time again for the Dietary Guidelines for Americans to get an update and boy am I excited to share with you what the Dietary Guidelines Advisory Committee (DGAC) has recommended for the 2020 version! The DGAC Scientific Report was recently released and I couldn't be happier to report scientists have FINALLY made an important distinction for TWO very crucial periods in growth and development: pregnant and lactating women as well as the birth to 24-month life-stage. Read on to learn about these latest recommendations and how you can successfully meet your (or your clients) nutritional needs during these periods.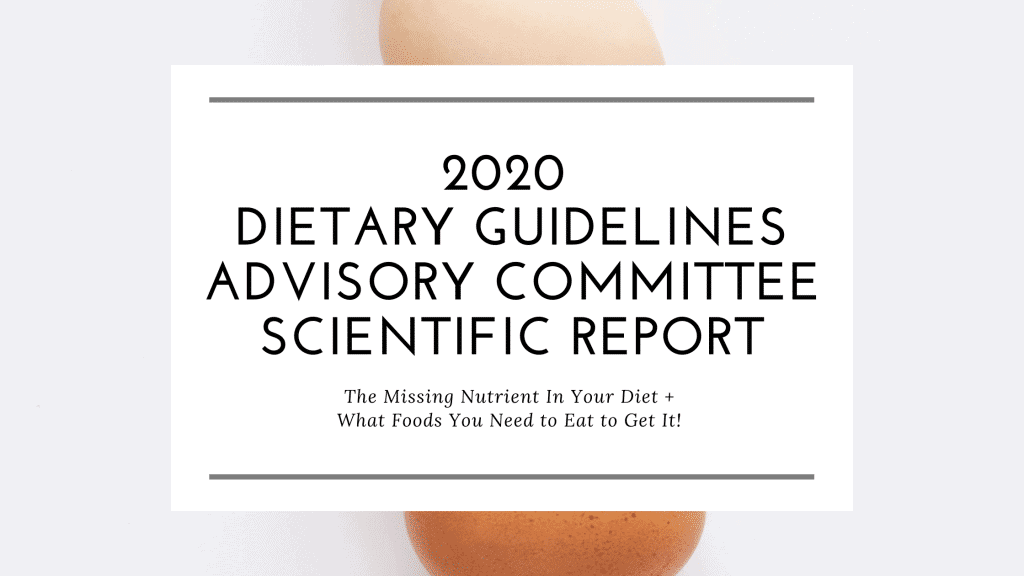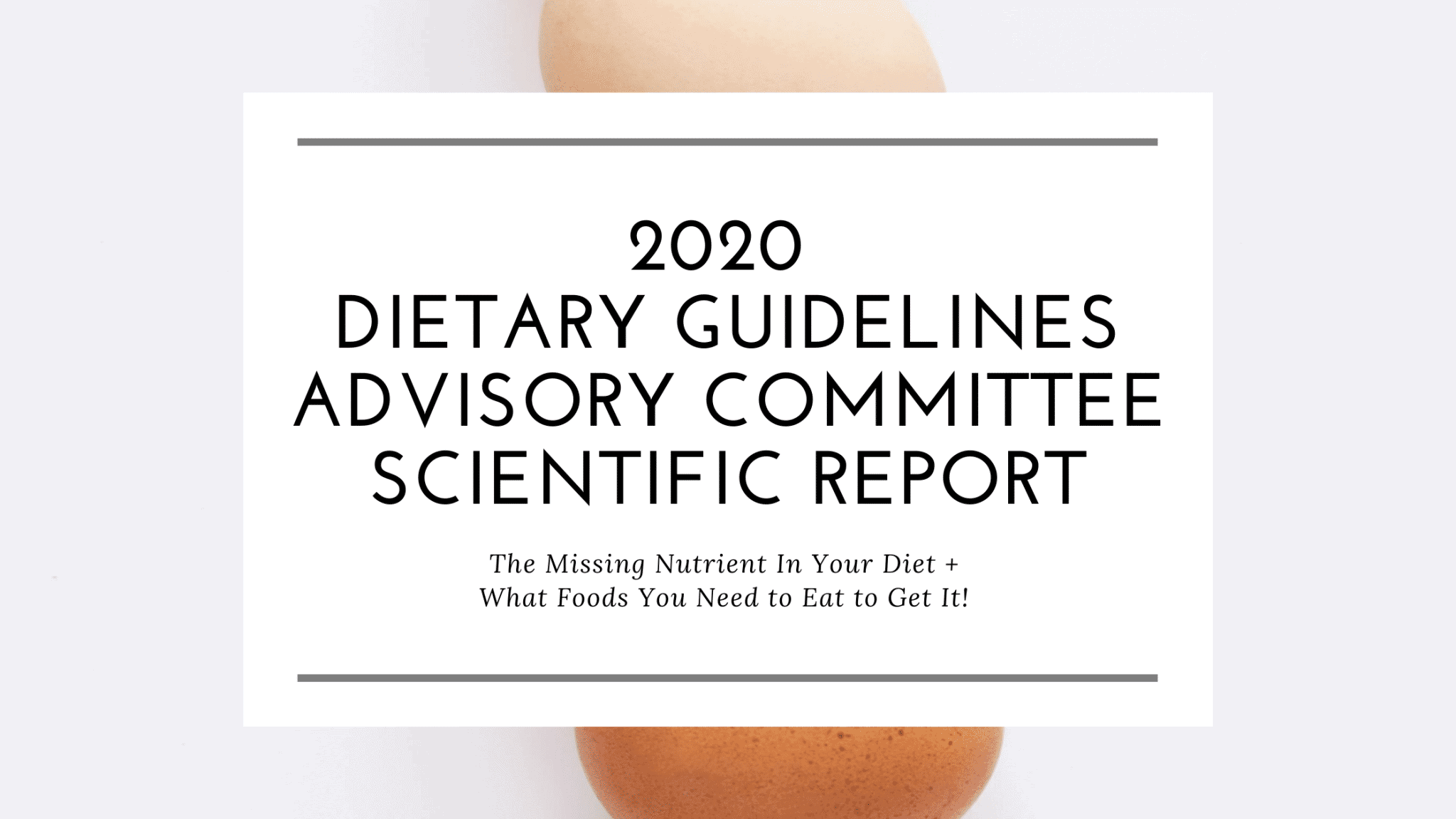 Disclosure: This post is in collaboration with the Egg Nutrition Center. As you know from past posts, the Shaw Kitchen is a huge fan of not only eggs but the research that supports including nutrient-dense eggs in a balanced diet. Continuing reading to learn more!
What are the Dietary Guidelines for Americans?
For those unfamiliar with the Dietary Guidelines for Americans (or DGA as it's also known), it is a structured set of recommendations to help inform Americans on what to eat based on the latest science surrounding health promotion and disease prevention.
The DGA began in the 1980s and has evolved every five years since to reflect the ongoing body of research in the field of nutrition and disease prevention. This entire process is overseen by the United States Department of Agriculture (USDA) and Health and Human Services (HHS).
Here is an excellent infographic that gets into a bit more detail on the importance of the DGA's.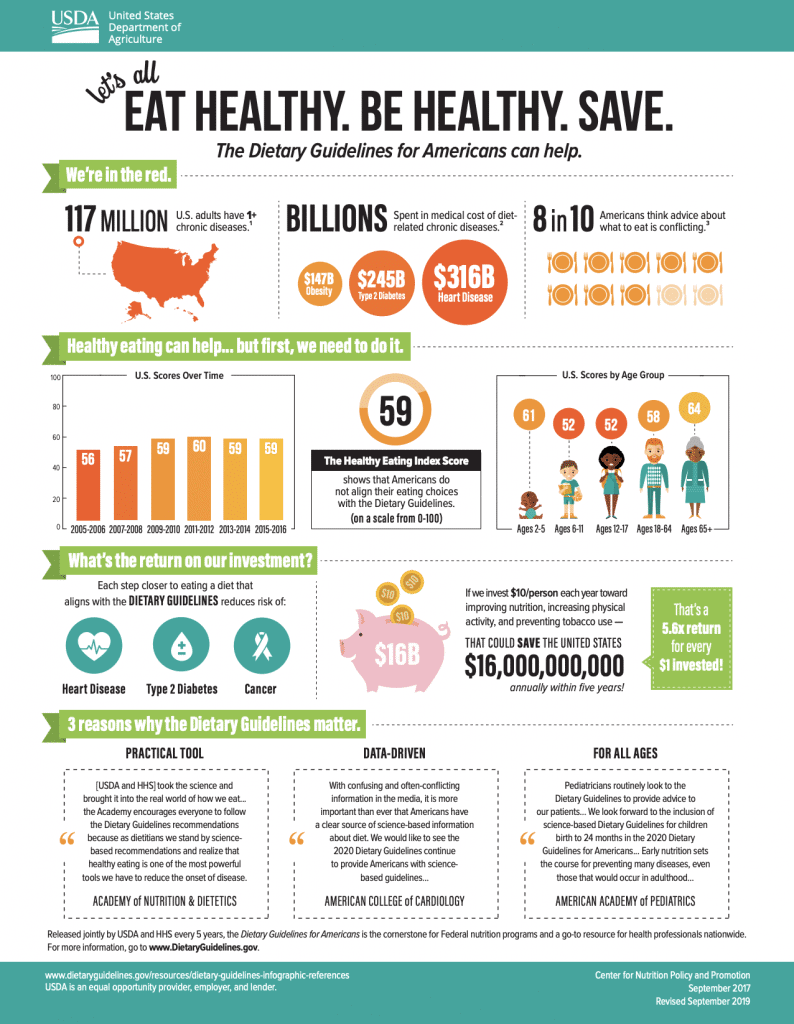 Given that nearly 117 million adult Americans have a chronic disease, it's important that practical tips are used to help inform the public of what a nutritious and balanced diet can look like.
What updates have been suggested for the new 2020-2025 guidelines?
For the first time, the DGAC has used specific language to discuss the nutrient concerns for both pregnant and lactating women as well as infants and toddlers in the first 24 months of life.
Specifically, the recommendations have discussed the importance of the nutrient choline surrounding its role in preventing birth defects while supporting long-term cognitive development. Now, if you're wondering where you heard the term choline before, it's likely here on the Shaw Kitchen!
I've written about the importance of choline here and most importantly why you should eat the yolks of eggs here since much of the egg's nutrients, including choline, is found in the yolk.
But, with the recent attention given to the importance of choline by the DGAC, it's time we talk about this nutrient again and most importantly, how to incorporate it into a balanced diet for mom and baby using eggs. After all, eggs are one of the most concentrated food sources of choline in the American diet.
Why is choline important for pregnant and lactating mothers?
Research has shown that 92% of pregnant moms don't get the recommended amount of choline in their diets. This becomes a critical issue for both mom and baby because of the brain development that takes place in-utero.
Plus, recent research has shown that maternal choline intake in the second and third trimesters can improve measures of cognitive function in infants and have long term effects on brain development and health.
Why is choline important for infants?
Feeding babies is a tough and stressful job, even for a registered dietitian. But, it's one of the most important jobs because what infants receive during their first 1000 days of life can have a significant impact on their lifelong health.
The DGAC addressed this important period of life and development by including language in the recommendations to offer eggs as a complementary food source to infants who are developmentally ready (usually sometime between 4 to 6 months of age). Remember though, complementary means in addition to the breastmilk or formula the child is already receiving, not in place of at this age.
Now, the specific attention given to eggs highlights their nutrient density in which they provide eight essential nutrients that help build the foundation for a healthy life. Don't worry, we'll chat about those eight below!
Why are eggs recommended heavily in the DGAC Scientific Report?
Because eggs are naturally nutrient-rich and are one of the top sources of choline!
One large egg contains approximately 150 mg of choline!
Here's a look at what that equates to for different life-stages:
Pregnancy: 33% of the daily value of 450 mg recommended per day
Breastfeeding: 27% of the daily value of 550 mg recommended per day
Infants 7-12 months old: 100% of the daily value of 150 mg recommended per day
Curious what the choline needs of your particular child are if they fall outside this range above? Use this chart from National Institutes of Health.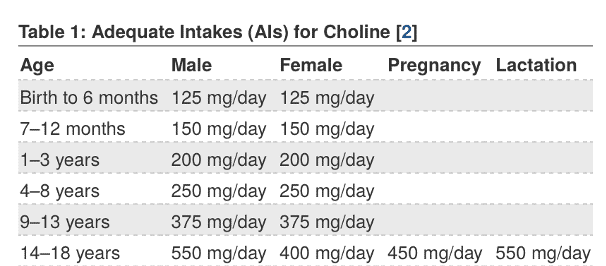 Plus, eggs have seven other essential nutrients that are important for the growth and development of your baby as well. One large egg is an excellent source of vitamin B12, biotin, iodine, selenium, and choline; and a good source of high-quality protein, riboflavin, and pantothenic acid. Eggs also have the carotenoids lutein and zeaxanthin, which play a role in brain and eye health.
Not only are eggs affordable, but they are also easy to prepare for any meal and at any age! Eggs make eating a plant-forward diet simple without sacrificing the nutrients your body needs. And, they can help you better absorb the nutrients found in vegetables, like vitamin E and other carotenoids.
What are the best ways to serve eggs?
Truthfully, everyone will have a different opinion when asked this question!
To give you some ideas, I've listed two for each stage of the journey below: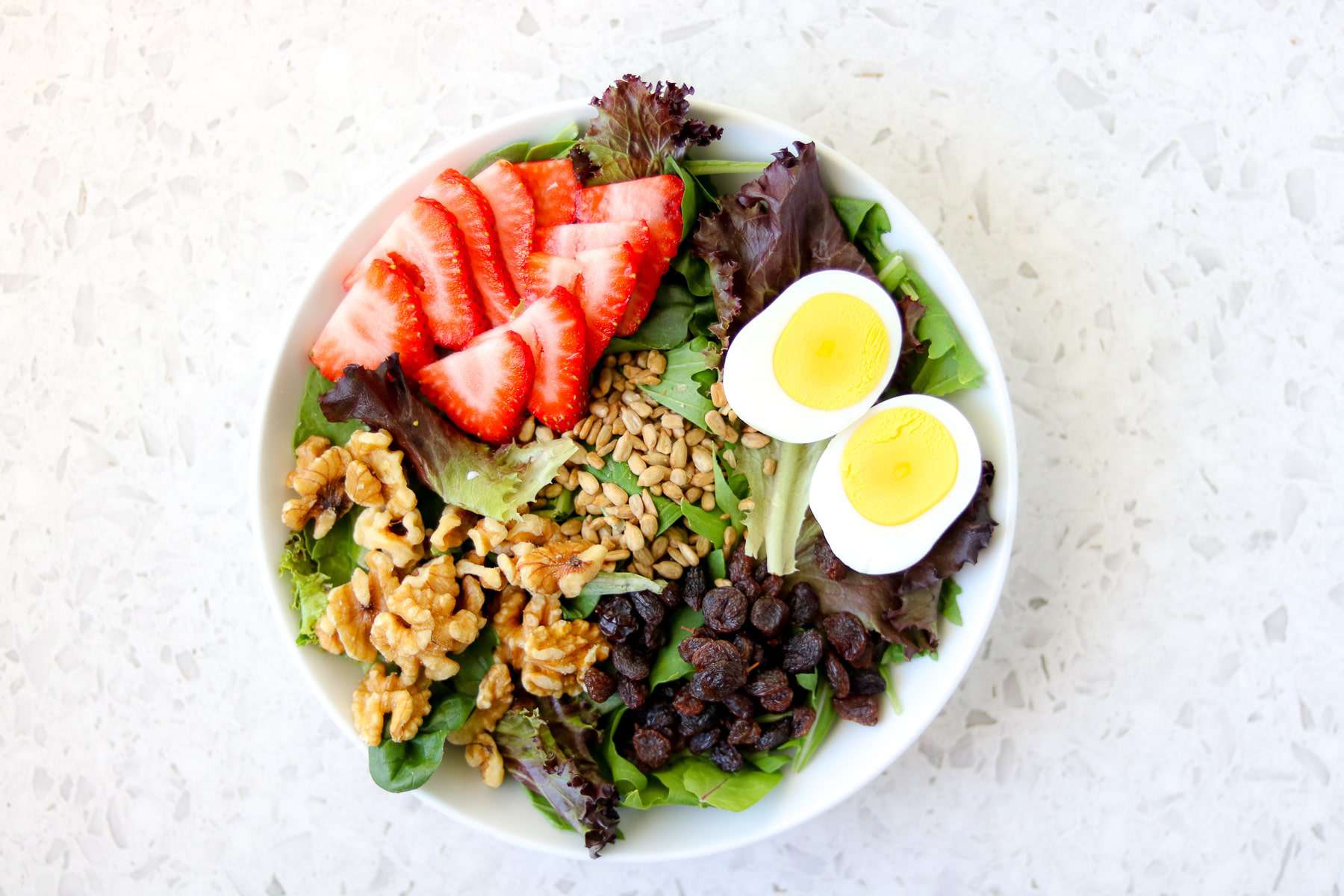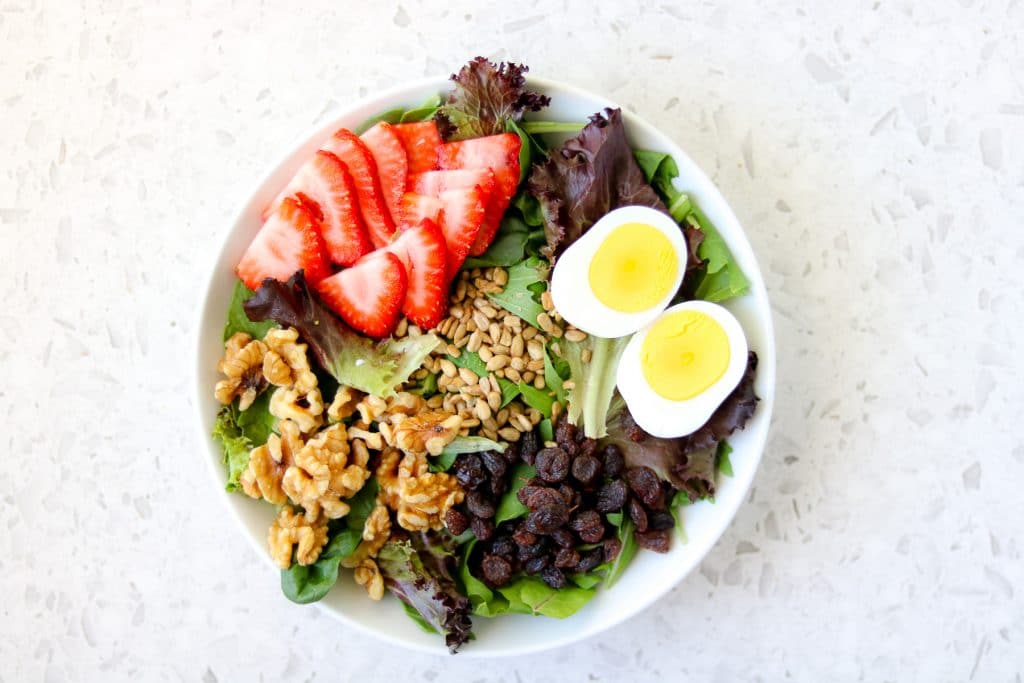 Pregnancy
2 Large Eggs Scrambled with 1 Oz Cheese with 1 Slice Whole Grain Bread
1 Hard Boiled Egg over Garden Salad with Walnuts, Berries, Raisins, and Vinaigrette
*Modify based on morning sickness. Sourdough bread is another great choice to top with an egg.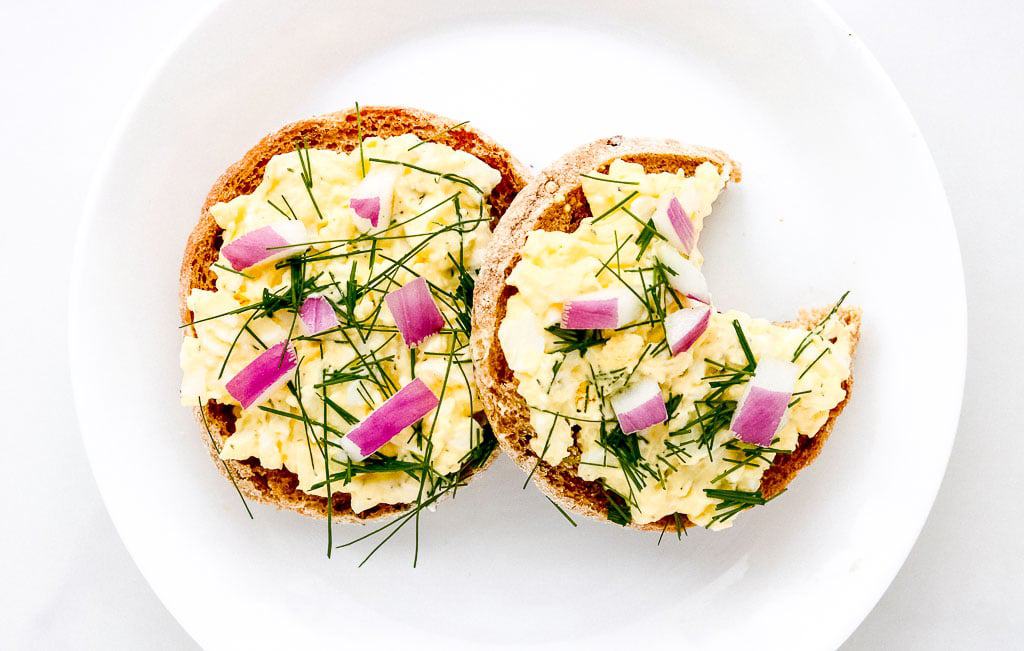 Breastfeeding
2 Egg Breakfast Burrito on Whole Grain Wrap with Avocado
Open Faced 2 Egg Salad on Whole Grain English Muffin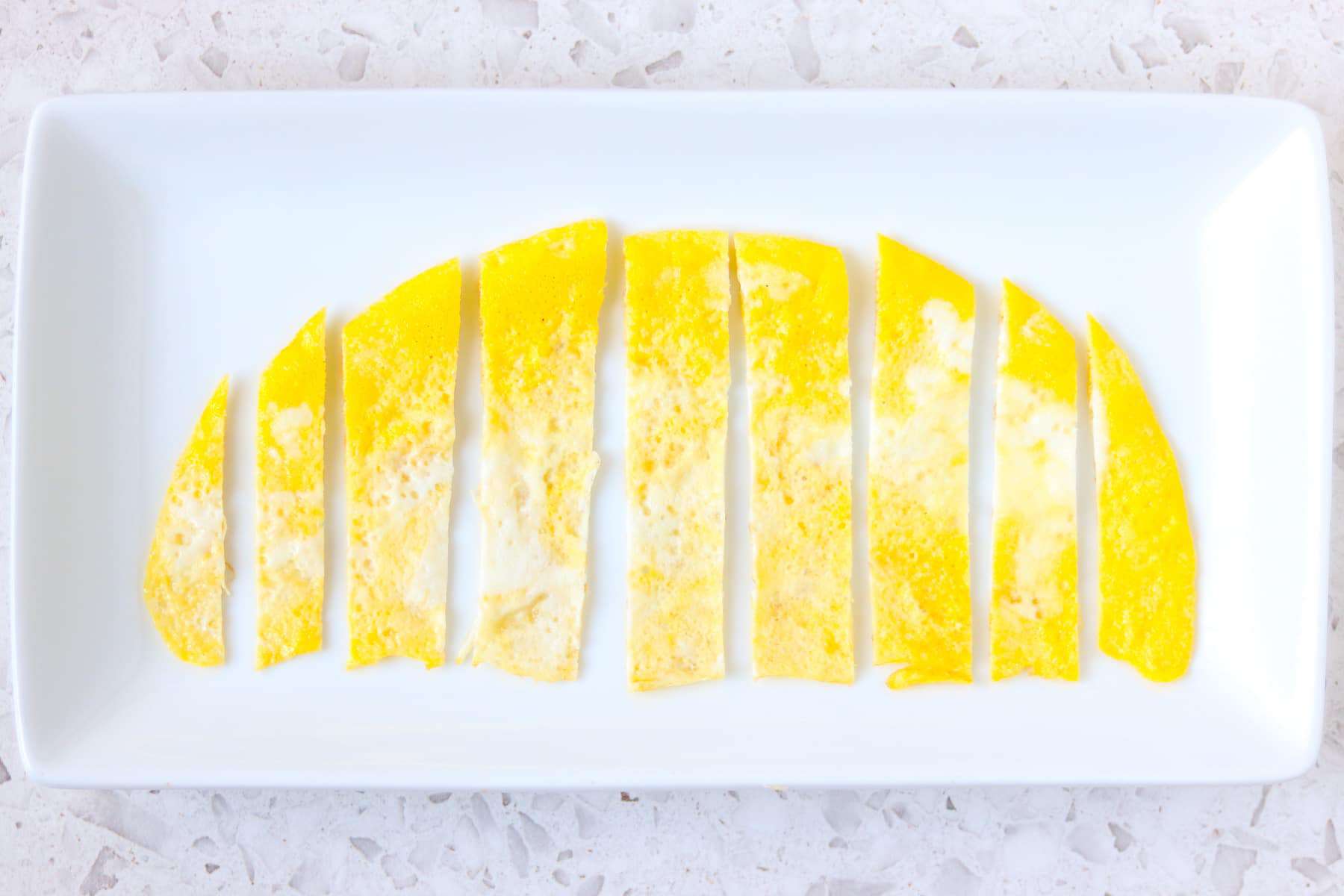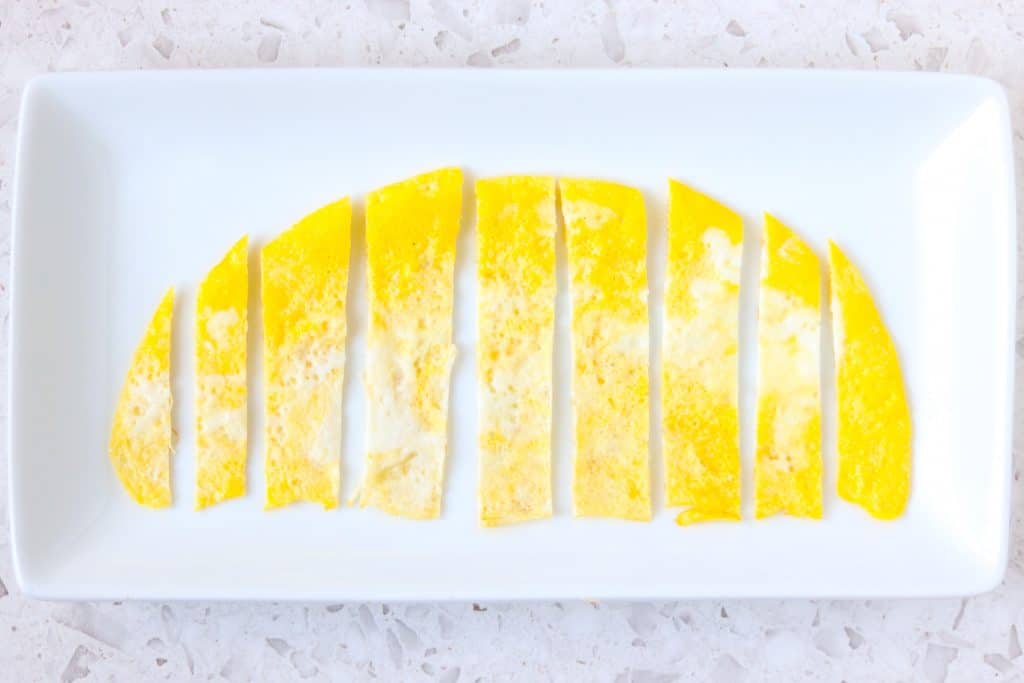 Baby Led Weaning
1 Hard Boiled Egg Cut into Quarters
1 Egg Omelet Sliced into Strips
Pureed, Traditional Feeding
Mashed 1 Egg Salad with ¼ Avocado
1 Egg Cooked into Hot Baby Cereal
If you're looking for more options, be sure to check out my favorite egg recipes from the Shaw Kitchen below:
And, don't forget to download this handout I created with more recipes and information on the health benefits of eggs!
What about egg allergies and infants?
While food allergies are a legitimate concern, the American Academy of Pediatrics recommends that potential food allergens should not be avoided during pregnancy or breastfeeding.
Research has found that early exposure to certain allergens, like eggs and peanuts, when the child is developmentally ready may actually reduce the chance of allergies to that food. In fact, the research was so strong that the DGAC Scientific Report specifically recommended early introduction of eggs and peanuts.
I always recommend working with your pediatrician directly or pediatric dietitian to ensure you feel safe and secure when feeding your child, especially if you or your husband have food allergies as well.
Where to find more information?
To stay abreast on the latest Dietary Guidelines for Americans, visit the dietaryguidelines.gov – the official 2020-2025 version will be released later this year or early next. For more information on eggs, be sure to stop by the Egg Nutrition Center and checkout their delicious recipes for more meal inspiration! Be sure to follow @shawsimpleswaps on social media to stay in the loop for more nutrition information!
Questions? Comments? Let me know below!