Looking for a healthy, flavor filled lean breakfast protein sausage recipe?Then this post is for you! This Whole 30 Breakfast Sausage is literally the easiest thing to make. Plus, it yields 12 and can be frozen for easy batch cooking. Enjoy!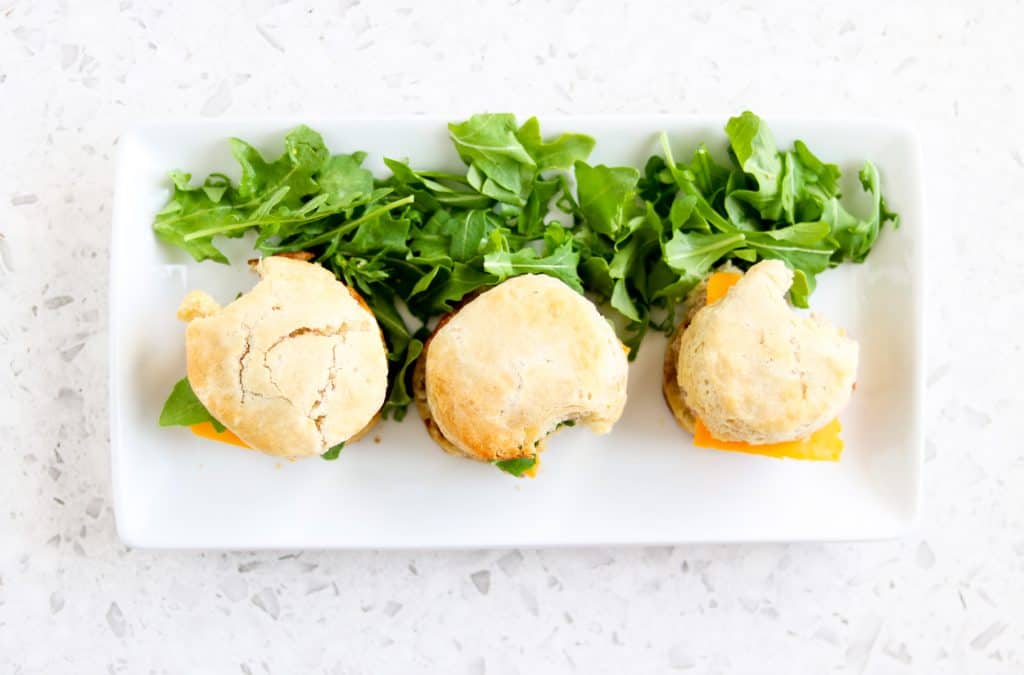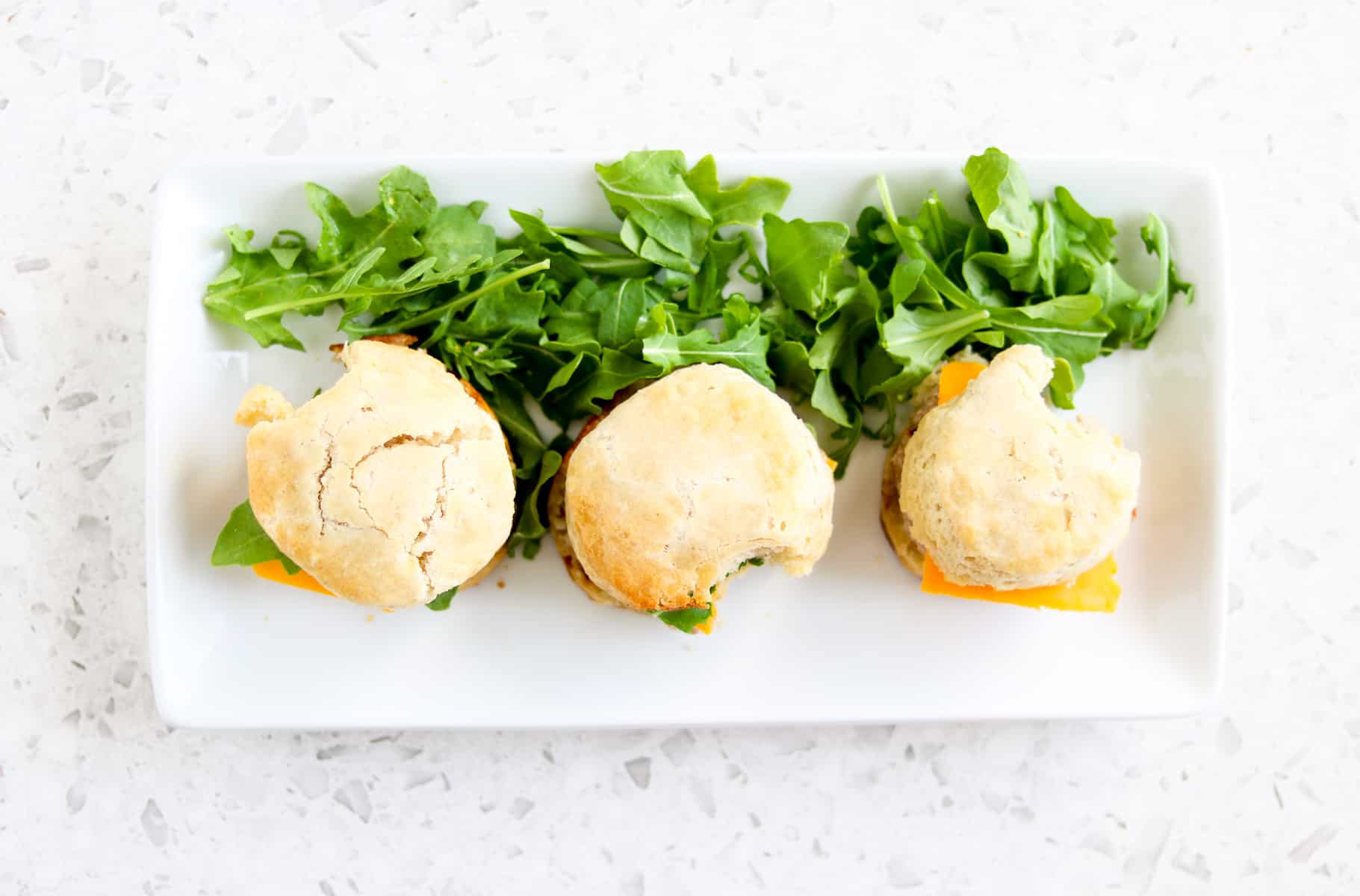 Breakfast sausage: yes or no?
Truthfully, the answer to this question for me personally (and I'm willing to bet many of you) depends on what type of meat the sausage is made from am I right?
I'll come out and say it: I'm not a huge pork fan. Phew, glad that's out there.
Meaning, if my breakfast sausage needs to be made from a turkey or chicken in order for me to give it a chance.
Luckily for all of us, this simple Whole 30 Breakfast Sausage Recipe is made from lean ground turkey!
What You Will Need to Make This: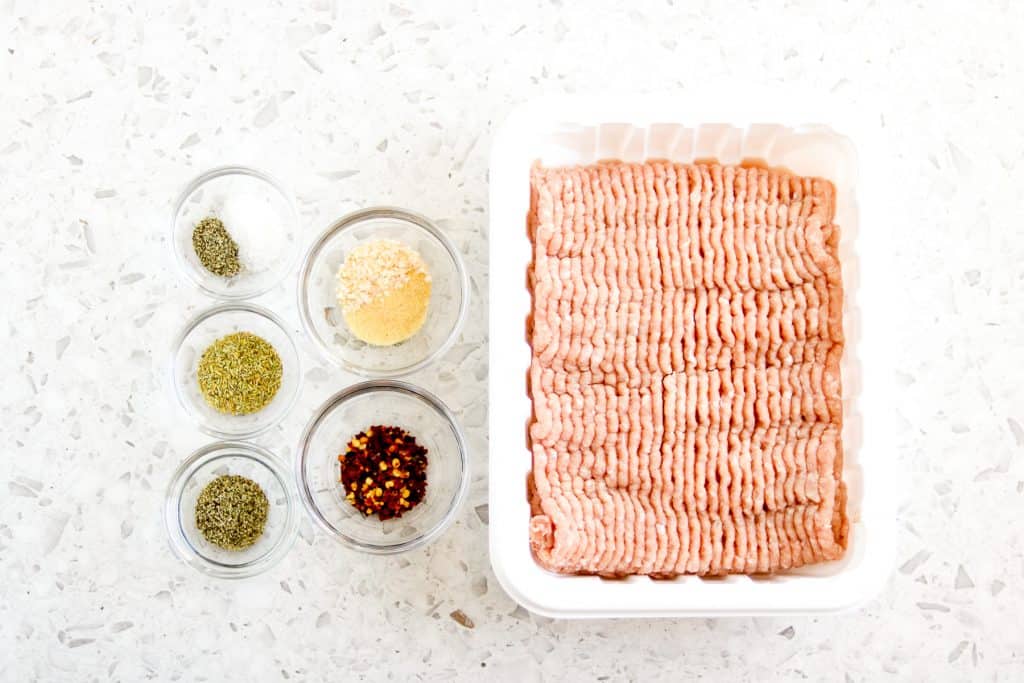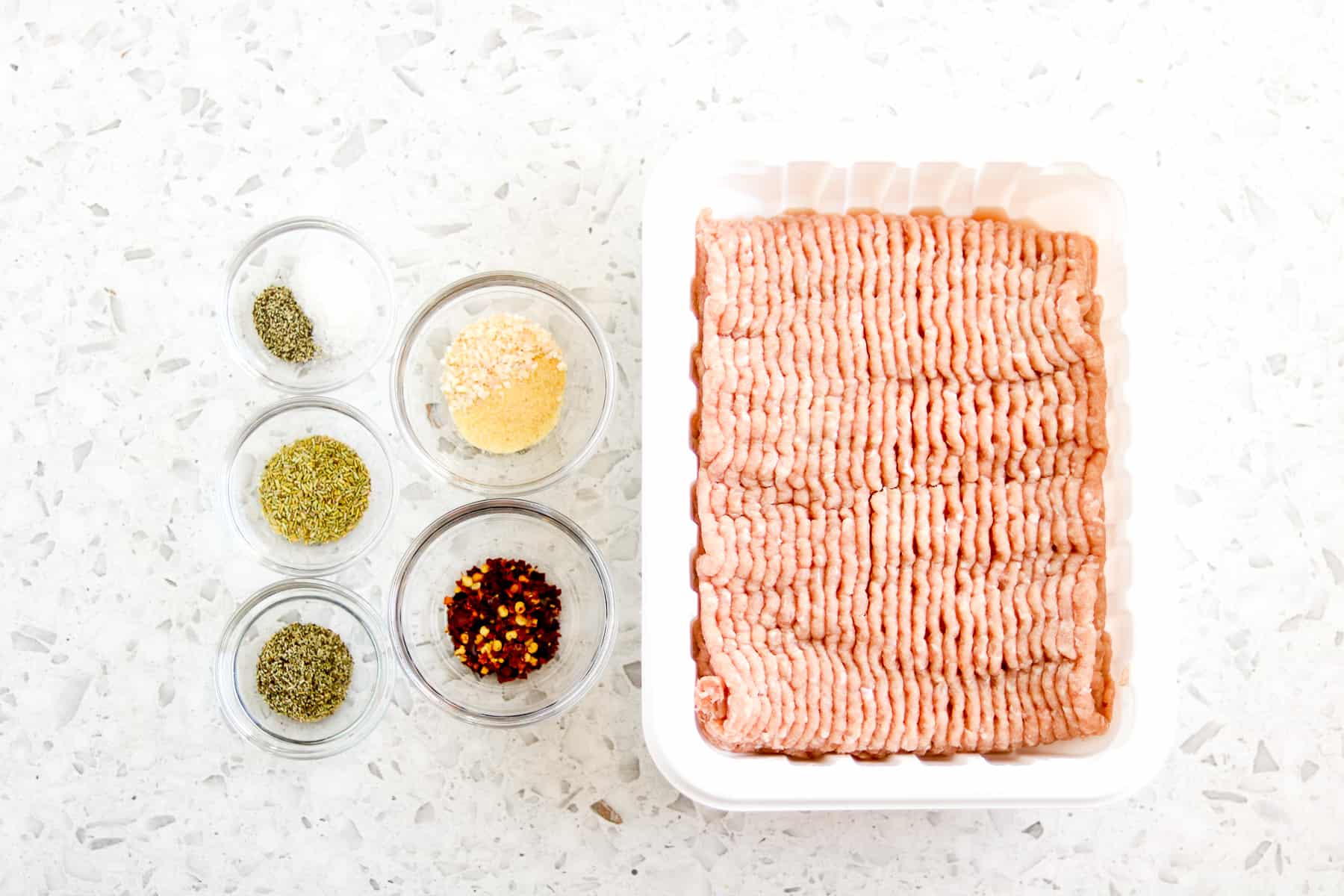 Take note, this isn't a laborious recipe! Yay!
Meaning more time for you to enjoy the weekend if you're whipping this up for a weekend meal prep.
Just be sure you have the following:
1 pound lean ground turkey or chicken
dried sage
dried rosemary
dried minced onion
garlic powder
table salt
ground black pepper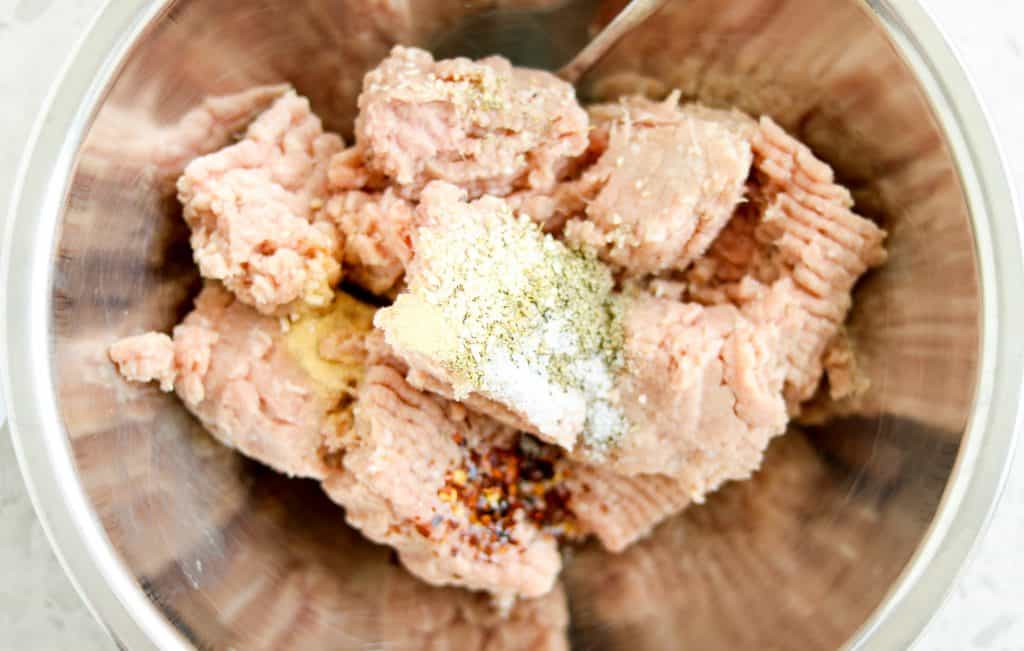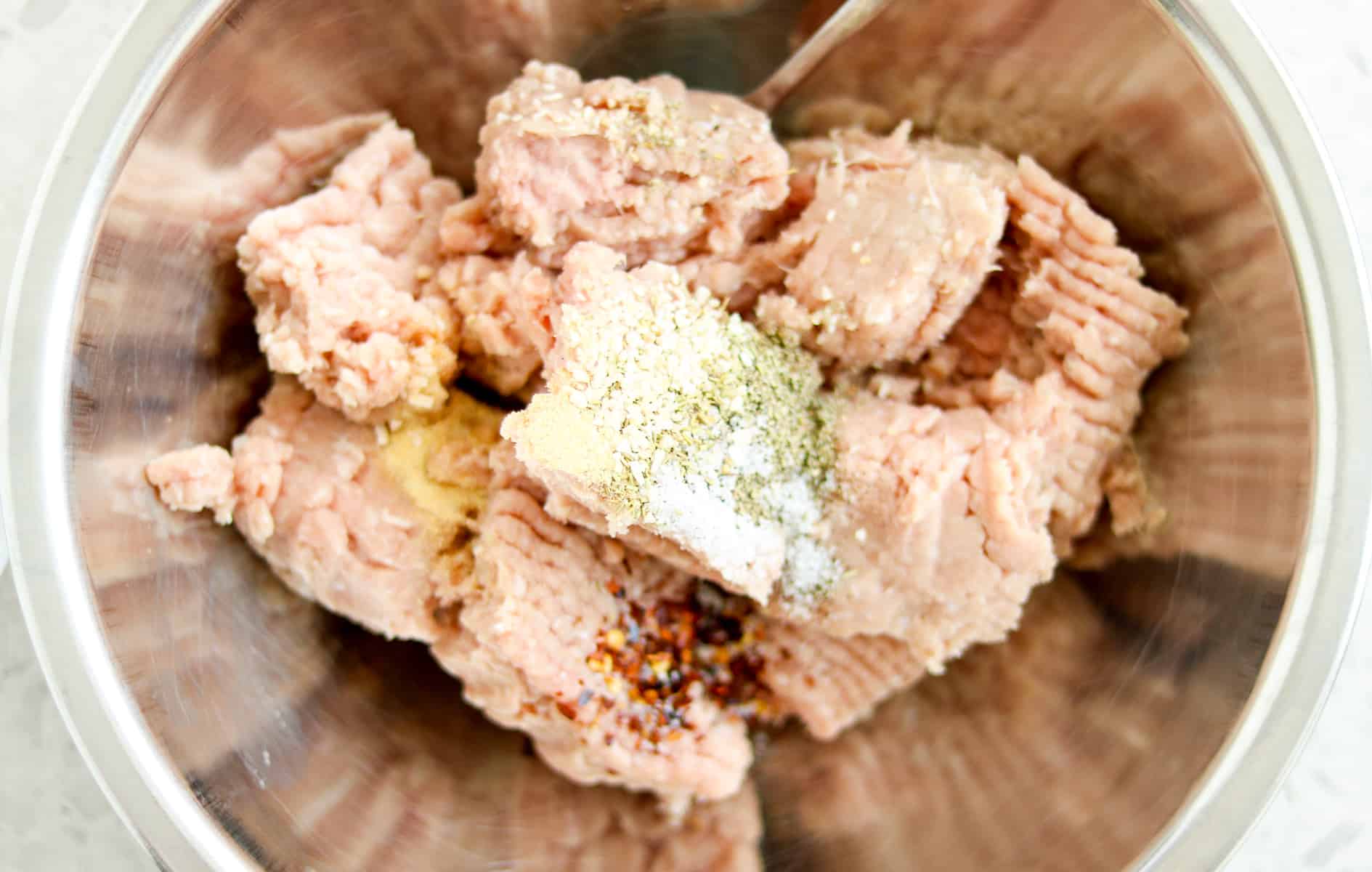 If you prefer fresh herbs and spices, just remember the simple equation to ensure you still have the same flavor profile:
1 tsp dried = 1 tbsp fresh
Tips On How to Make This Recipe: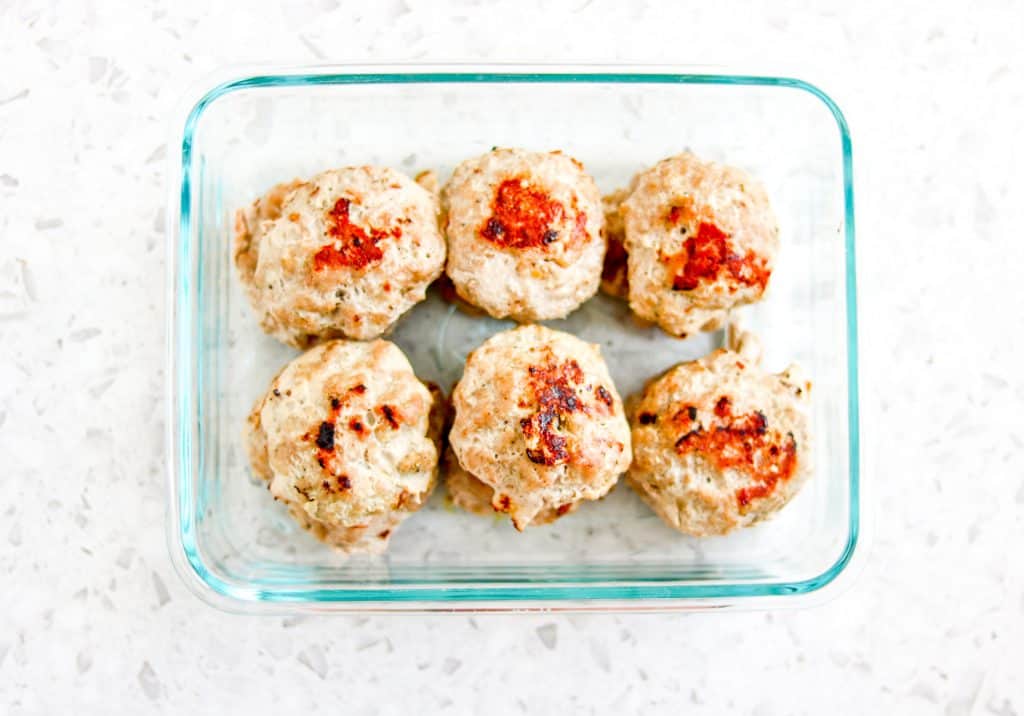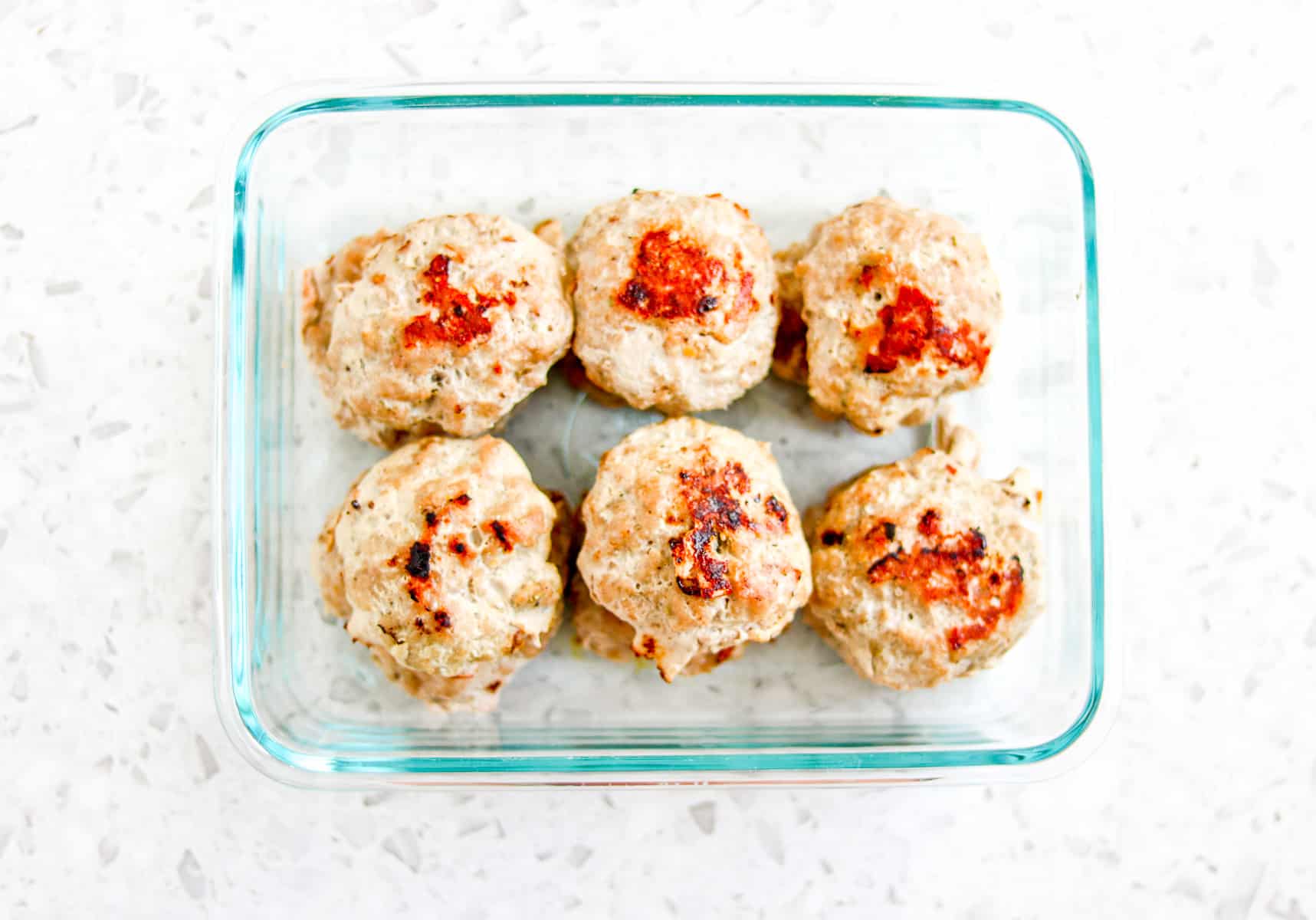 To save time, I like to batch cook these in the oven for 20-25 minutes (internal temperature should be 165 degrees for turkey.)
Then, pan fry them a minute per side to get the crispy outer edges.
You can store in the refridgerator for up to 5 days, or freeze for up to 3 months.
Mr.CEO likes to put these on a biscuit and make a healthier McMuffin, whereas I like to have them on a bed of arugula with a fried egg!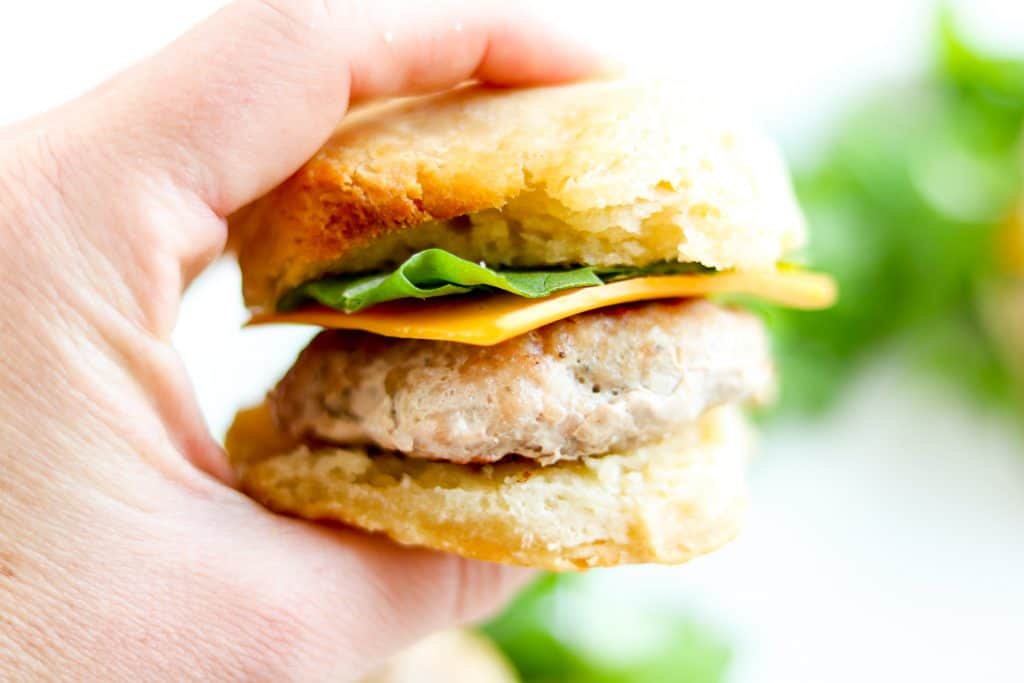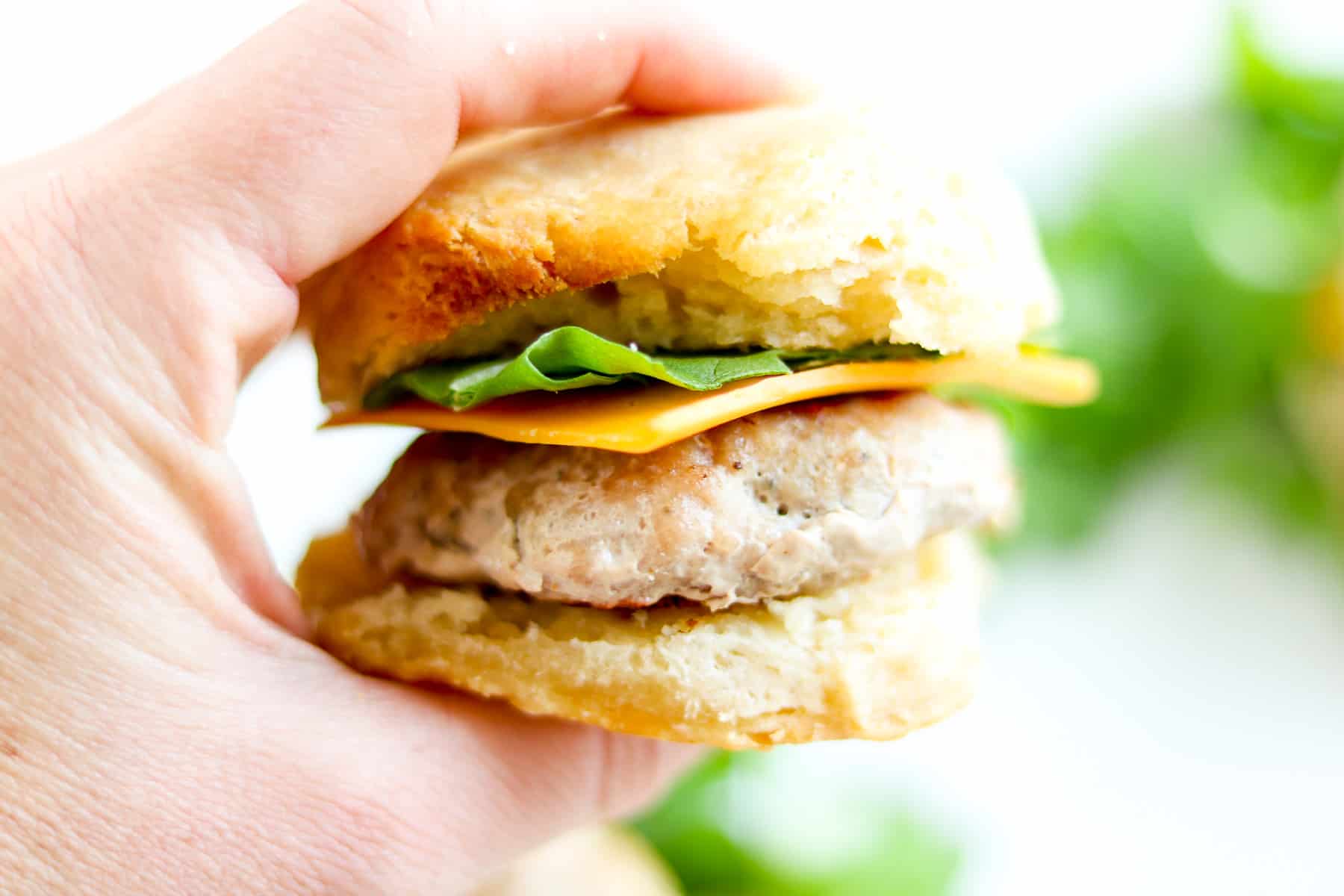 Both are equally delicious.
Other Ways to Spice Up These Sausages
Here's the deal: you can really make these your own!
If you prefer to have a spicier sausage, toss in some red pepper flakes.
If you want the maple flavor of your favorite store bought brand, then add in 1 tablespoon of pure maple syrup. Note, this will change the added sugar content though and negate the Whole 30 if that's what you are going for.
Last but not least, feel free to use your preferred meat of choice, even if that is pork! It's not my jam, but it may be yours!
Other Recipes You May Enjoy
Be sure to check out these beauties below that pair perfectly with these sausages!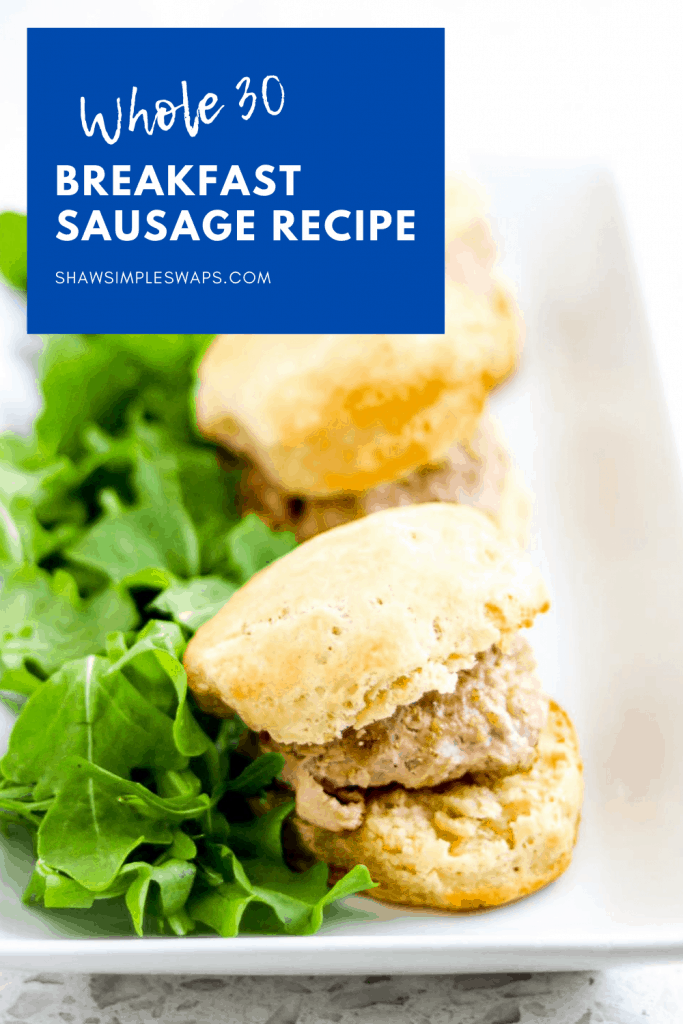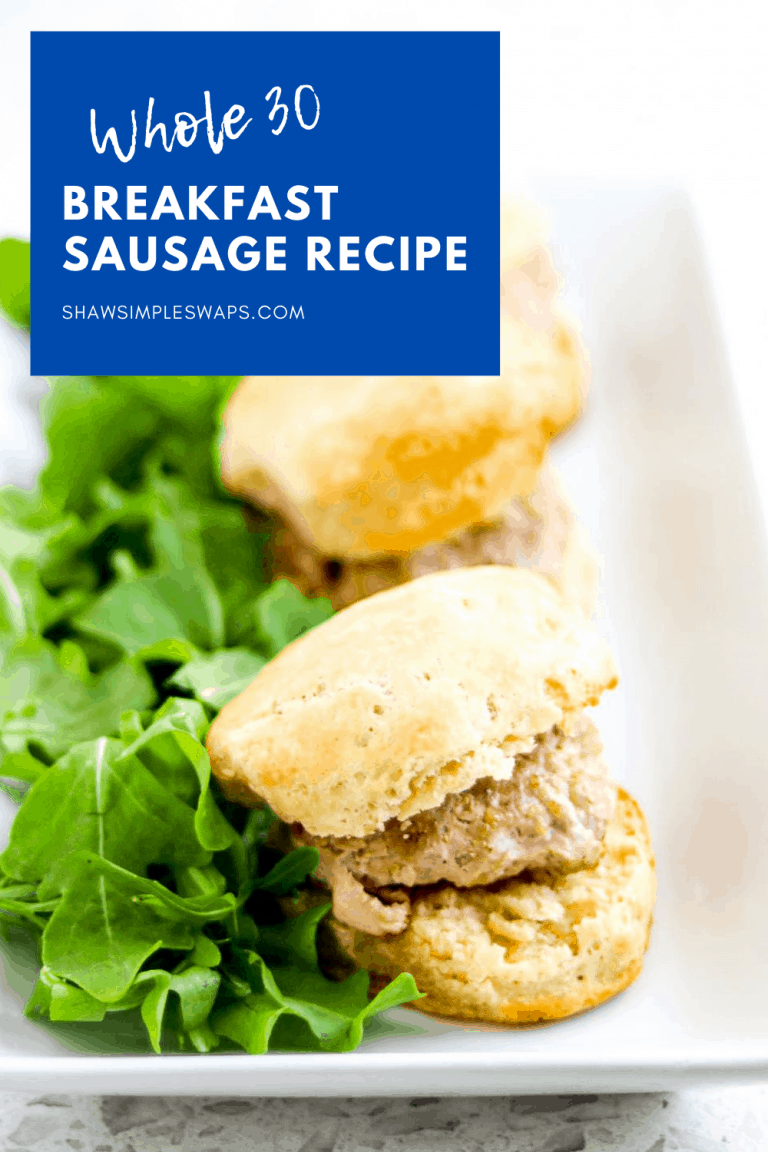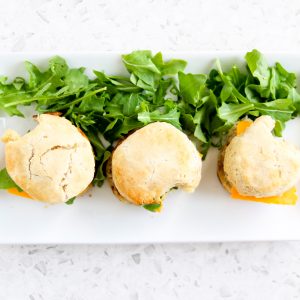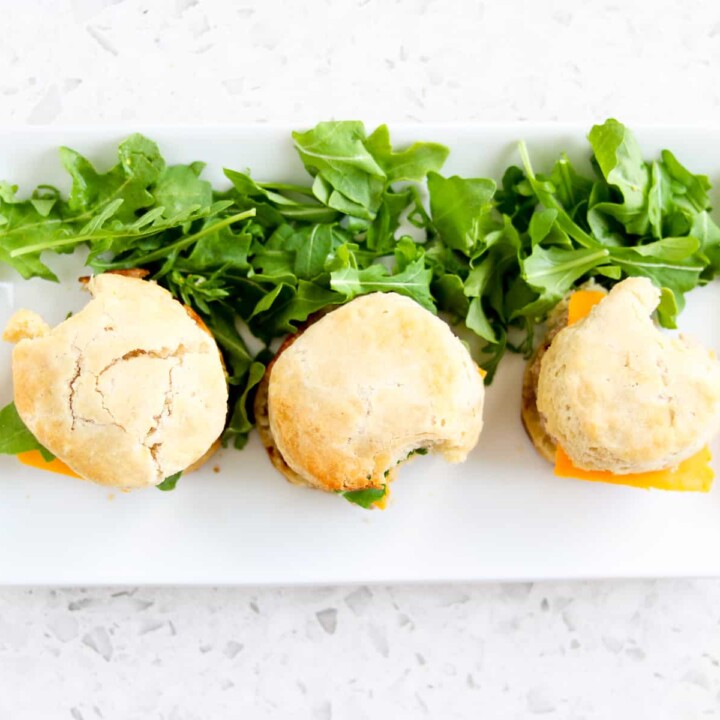 Whole 30 Breakfast Sausage
A healthy, flavorful filled lean breakfast protein sausage recipe! This recipe yields 12 and can be frozen for easy batch cooking.
Print
Share by Email
Ingredients
1

pound

93% lean ground turkey

1/2

tsp

dried sage

1/2

tsp

dried rosemary

1/2

tsp

dried minced onion

1/2

tsp

garlic powder

1/2

tsp

table salt

1/4

tsp

ground black pepper
Instructions
Preheat oven to 375 degrees.

Mix ground turkey in a large bowl with all the spices. Make sure the mixture is thoroughly combined.

Spray a rimmed baking sheet with cooking spray. Using a large spoon, scoop out the mixture and form into 12 even patties. Place on the baking sheet.

Bake for 25 minutes. Remove from oven and let cool. If eating immediately, pan-fry the patty for 1 minute on each side to get the crisp texture.

Place remaining patties in an airtight container. Store in the refrigerator for 5 days or freeze for up to 3 months.
Nutrition Facts
Whole 30 Breakfast Sausage
Amount Per Serving
Calories 58
Calories from Fat 27
% Daily Value*
Fat 3g5%
Cholesterol 28mg9%
Sodium 123mg5%
Potassium 84mg2%
Carbohydrates 1g0%
Protein 7g14%
Vitamin A 28IU1%
Vitamin C 1mg1%
Calcium 8mg1%
Iron 1mg6%
* Percent Daily Values are based on a 2000 calorie diet.
I'd love to hear what you think about this Whole 30 Breakfast Sausage Recipe! Did you make them!? Comment below and tag me (@shawsimpleswaps) on Facebook, Instagram, or Pinterest. I'd love to reshare!