Crunchy Sunflower Seed Granola – Gluten Free & Vegan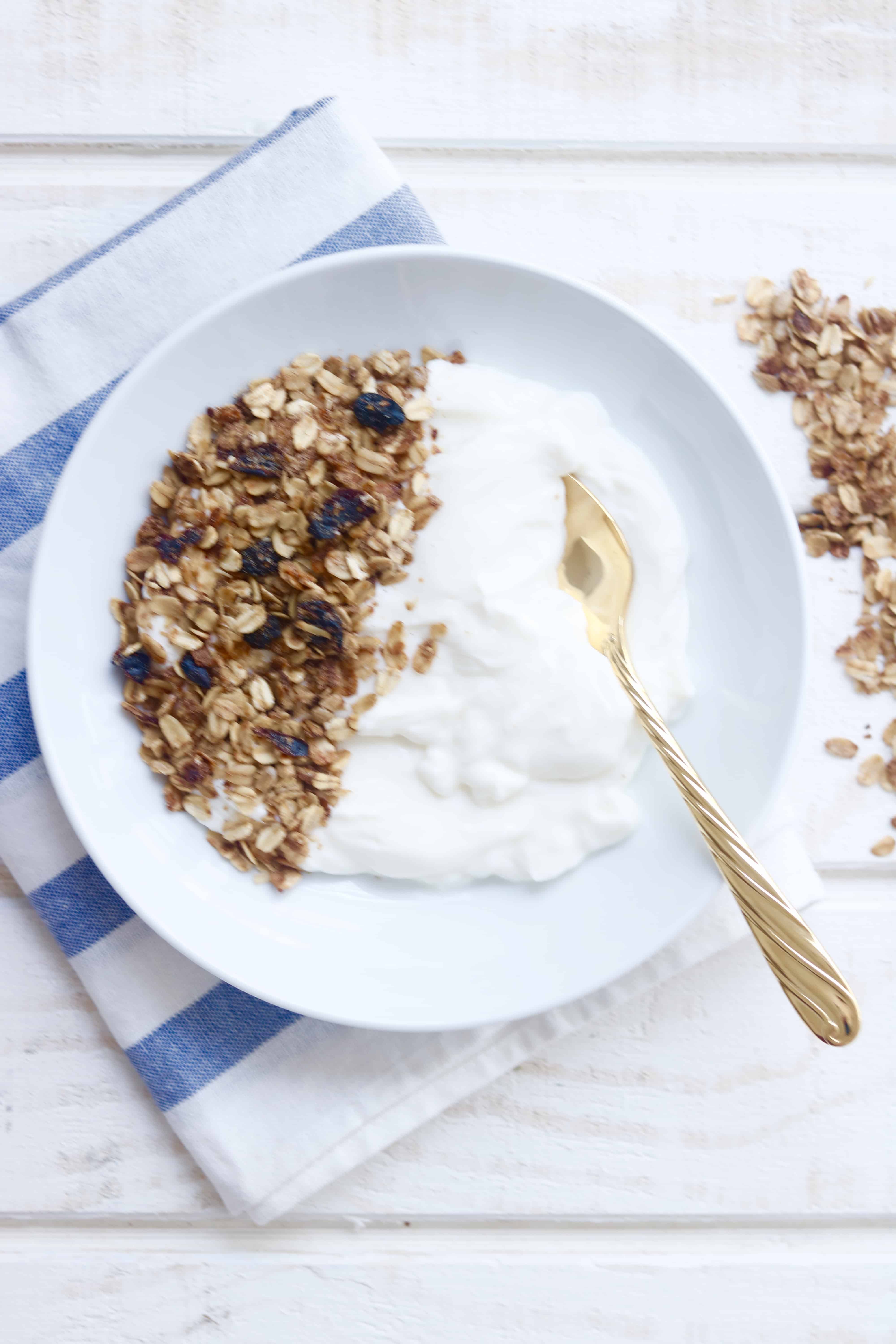 Do you ever have those months where you make the same basic recipe with different variations a handful of times?
This month that recipe was granola.
I kid you not when I say my neighbors got a bag full of granola on multiple occasions because I just couldn't figure out which one I wanted to be the winner.
Well, lucky for all of us, I decided on the most basic of the bunch so you can EASILY #SimpleSwap this beauty to make it your own.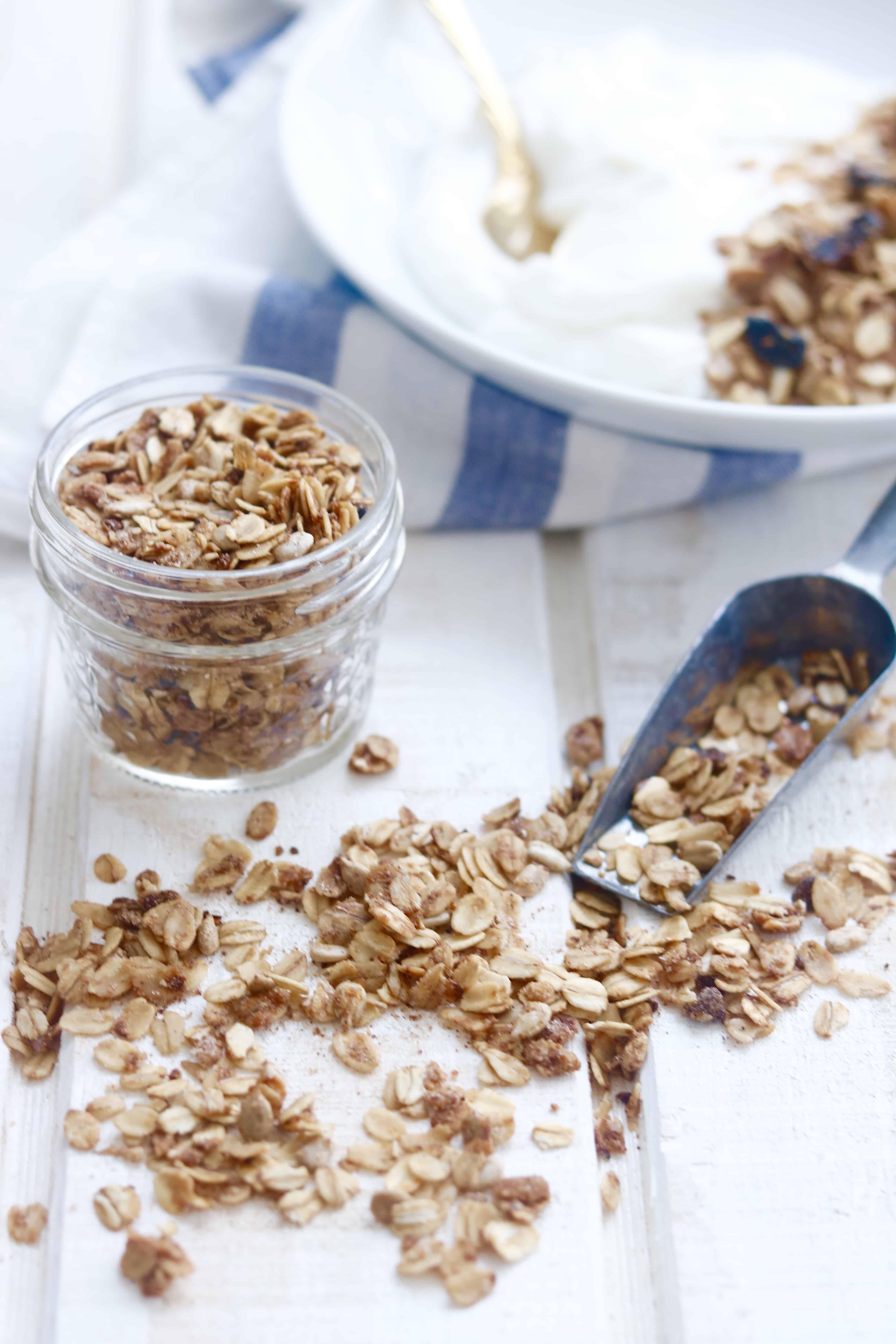 BOOM, mic drop, right? 
Alright, we'll maybe that's taking it a little bit to far, but nonetheless you'll want to make this Crunchy Sunflower Seed Granola STAT!
Not only is this Crunch Sunflower Seed Granola friendly for just about every single dietary preference, but it's also packed with prebiotics in the whole grain old fashioned rolled oats, aka, the food that fuels your gut bacteria!
Click the link here for a complete run down on gut health & 15 parfait recipes to fuel your gut.
Did you know that a BIG portion of your immune system is actually housed in your gut? 
That means that the key to preventing those winter colds (and flu!) actually begins in your GUT!
Power up your mornings, fuel that gut and just enjoy a delicious granola now shall we?
Let's make some Crunch Sunflower Seed Granola!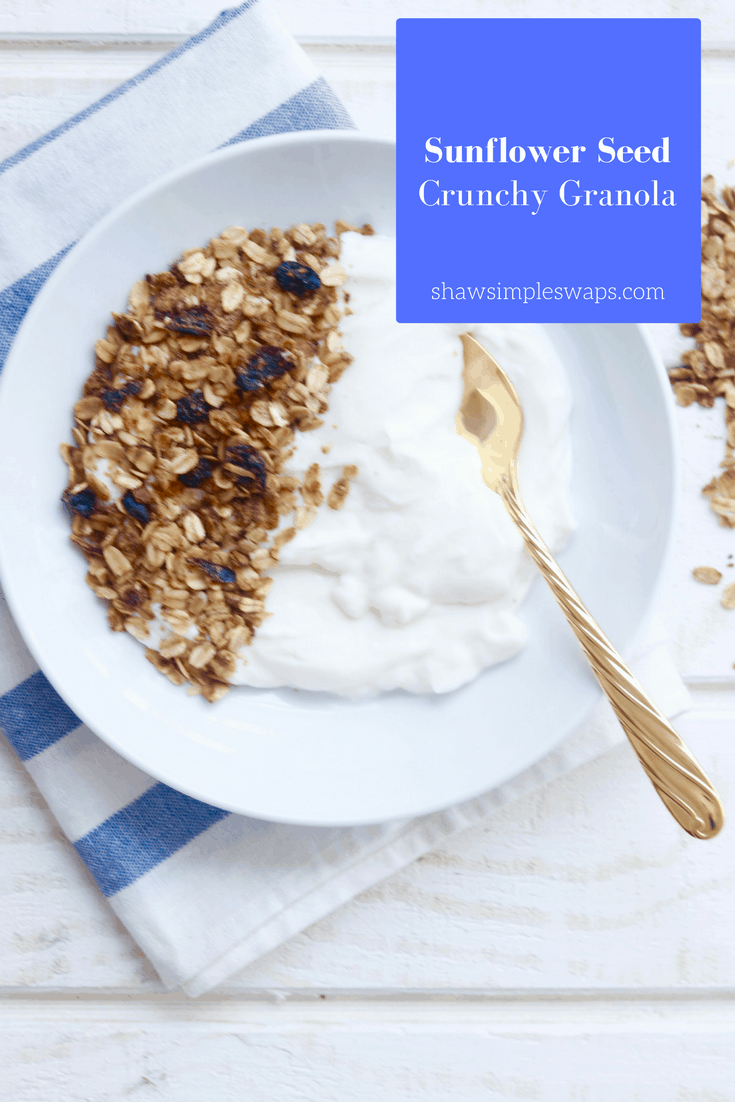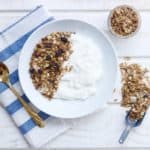 Crunchy Sunflower Seed Granola
Crunchy Sunflower Seed Granola - Gluten Free & Vegan @shawsimpleswaps
Ingredients
3

cups

rolled old fashioned oats

gluten free if gluten intolerant

1/2

cup

sunflower seeds

2

tablespoons

oil

I used almond oil, however you can use oil of choice

3

tablespoon

maple syrup

1

teaspoon

vanilla extract

1

teaspoon

ground cinnamon

1/4

teaspoon

kosher salt
Instructions
Preheat oven to 325 degrees F.

In a large bowl, combine oats, sunflower seeds, oil, maple syrup and vanilla extract. Stir together with a spatula until evenly mixed.

Add in the cinnamon and salt, mix together.

Line a baking sheet with parchment paper and lightly spray with cooking spray.

Pour granola onto the baking sheet, making sure it's evenly distributed.

Bake for 10 minutes, then stir, baking another 5 minutes, until golden brown.

Remove and let cool.
You can easily jazz up this recipe to make it your own! Add your favorite dried fruits, nuts or heck, chocolate chips if you're feeling up to it!
Tell me, what would you add to your basic granola?!