Loaded Lean Nachos- Yes, it's a thing!
Disclosure: This post was sponsored by Flatout. As always, I only work with those brands I purchase for Mr. CEO and I. Thanks for supporting the companies that help keep me up and running!
I could eat nachos morning, noon and night. Anyone else with me on this one?
There's something so satisfying about the crunchy texture from those chips, the creaminess of avocado, and the oh so yummy cheesy goodness… it's like a match made in heaven!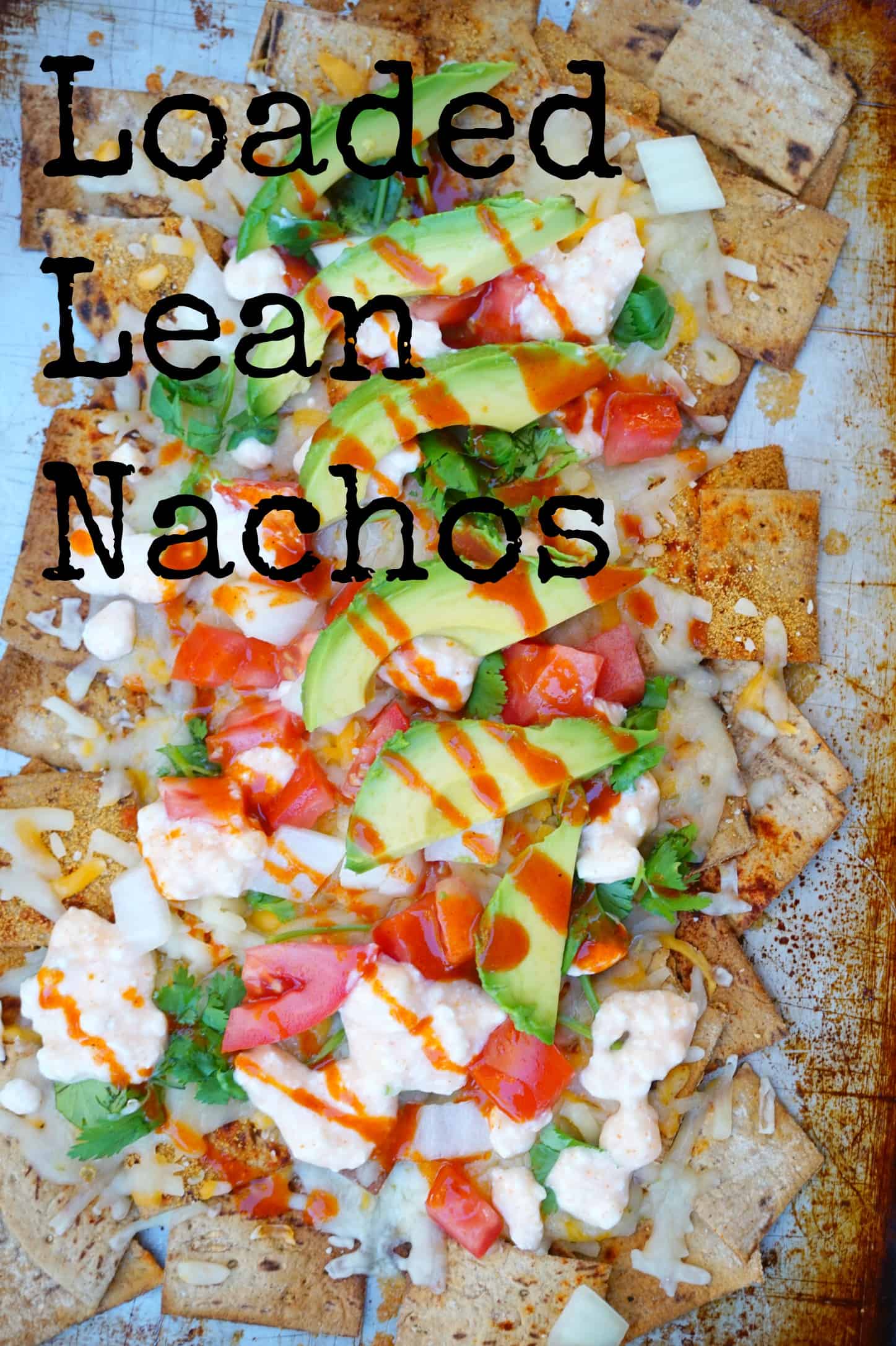 The downfall is if I picked up the delicious nachos from my local Chile Peppers everyday I'd probably lose all credibility as a dietitian. Sure, they're the perfect treat #yoself kind of splurge, but the preparation methods and goodies that go on top don't fit the best in my daily meal plan.
Just for reference, most loaded nachos rack in over 30 grams of saturated fat per container!
That's why I decided to come up with these Loaded Lean Nachos!
Not only can you dress these up to suit your particular craving, but they're also ready in no time flat, making them a convenient option to make last minute as an appetizer, meal or snack.

Get ready for your mind to be blown because I'm letting you in on the simple swaps I pulled out on these Loaded Lean Nachos!
♦ Baked Tortilla Chips
Fire up that oven to 425*F and cut your Harvest Wheat Flatout wraps into small squares and triangles. Not only do you get a hearty dose of fiber (6 grams!), but one serving (20 chips) has over 7 grams of protein!
♦ Creamy Cottage Cheese
Stealth health maneuver right here! To amp up the protein and add a little kick, I mixed 2% fat cottage cheese with hot sauce and dolloped over melted sharp cheddar cheese. It gave these nachos a super creamy flavor while also decreasing the amount of shredded cheese I needed to add; lowering the total saturated fat of the dish.
♦ Fresh Pico de Gallo
Store bought pico can be backed with sodium and truly doesn't carry the same fresh feel. Take one tomato, a 1/4 onion and some cilantro, chop it up and add a little garlic powder and dash of salt for taste. #winning
♦ Avocado Slices
Last but certainly not least, avocado comes to the rescue to blend these Loaded Lean Nachos together. Providing a hearty dose of heart healthy monounsaturated fat, fiber, and protein, the wonderful avocado unites the flavor of the Harvest Wheat Flatout Chips, cottage cheese, pico de gallo and hot sauce to make a stellar combination!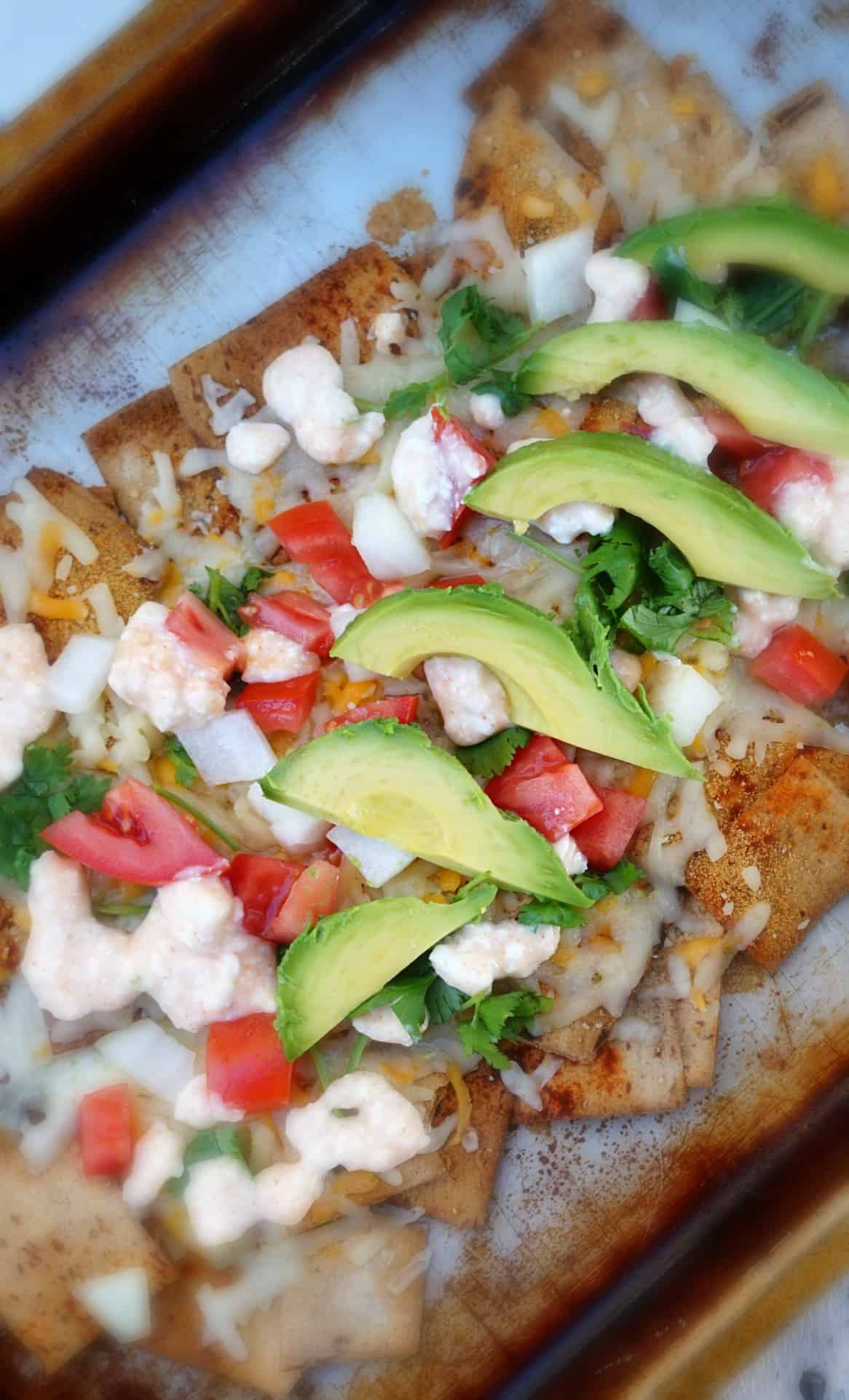 Now, if you're not a fan of this combination, don't worry. I've got a few other ideas up my sleeve for you too. Try these ideas instead:
⇒ Mediterranean Nachos: Top with hummus, feta cheese and tomatoes!
⇒ Breakfast Nachos: Top with a scrambled or over medium egg, pico de gallo and Hatch Chile Verde Salsa!
⇒ Dessert Nachos: Sprinkle with cinnamon before baking, top with melted nut butter, fresh banana slices and a dollop of vanilla infused Greek yogurt!
Here's to a longer summer of Loaded Lean Nachos for all of us!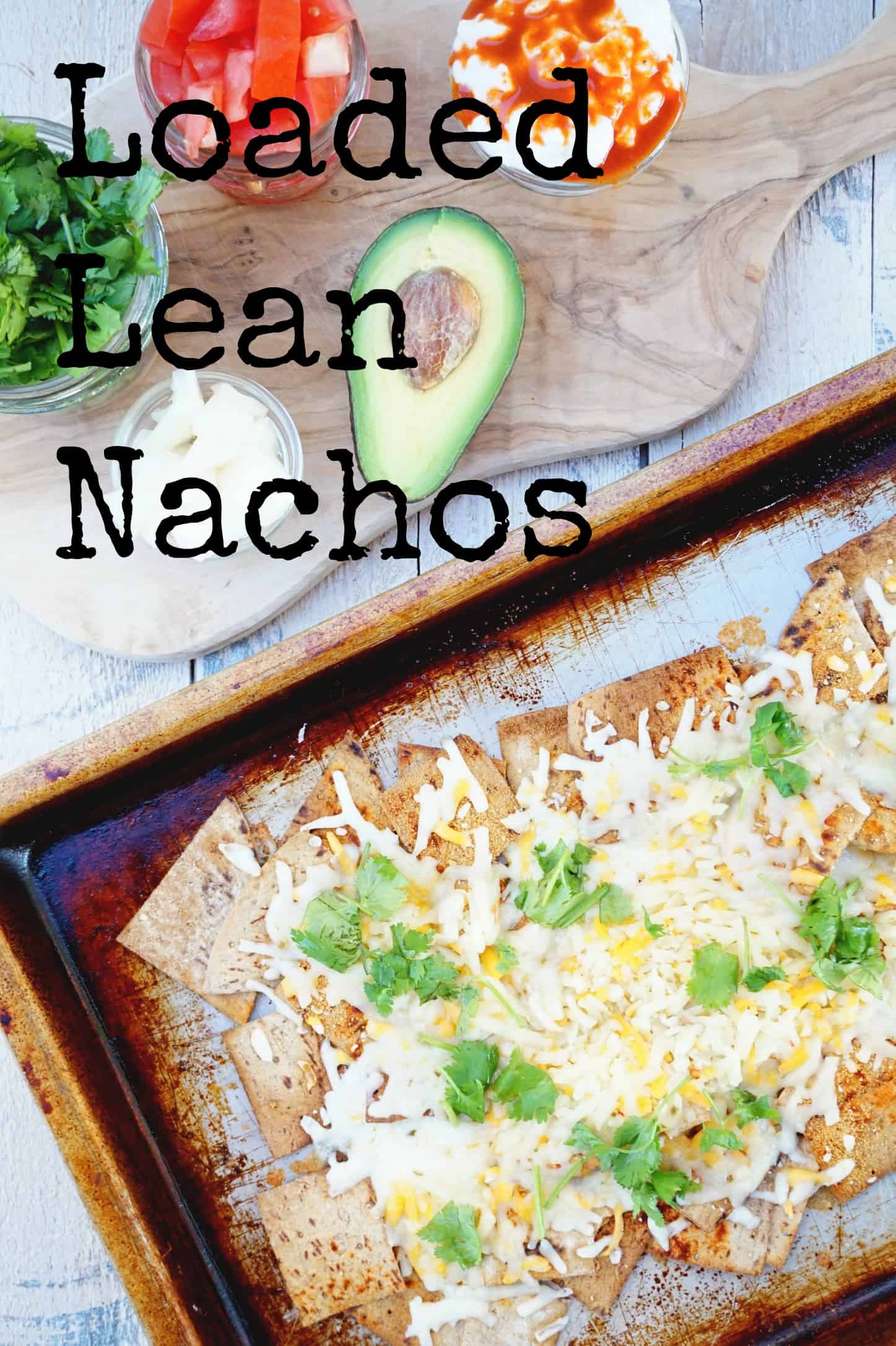 Print
Loaded Lean Nachos
Whip up these Loaded Lean Nachos for an afternoon snack, party appetizer or just because! They're high in protein, fiber and nutrition!
Ingredients
3

Harvest Wheat Flatouts

cut into squares and triangles

1/2

teaspoon

cayenne pepper

1/2

teaspoon

garlic powder

1/2

cup

sharp cheddar cheese

1

cup

2% fat cottage cheese

1

teaspoon

hot sauce

of choice

1

cup

pico de gallo

4

oz

sliced avocado

1/4

cup

chopped cilantro

garnish

1

teaspoon

hot sauce

garnish
Instructions
Preheat oven to 425*F.

On a cutting board, slice Flatouts into small squares, yielding about 25 chips per wrap.

Spray a baking sheet liberally with cooking spray.

Lightly spray cut Flatouts with cooking spray as well.

Sprinkle cayenne pepper and garlic over Flatout chips. Flip once and repeat.

Place baking sheet with coated Flatout chips in oven.

Bake for 5-7 minutes and watch carefully! Oven times may vary, you don't want to burn them!

Remove chips from oven (turn off oven) and sprinkle 1/2 cup sharp cheddar cheese on top.

Place back in oven for 1 minute for cheese to melt.

Remove and top nachos with cottage cheese, pico de gallo and avocado!
Are you a fan of Loaded Lean Nachos? What's your favorite topping for nachos?