Mini Maple Cinnamon Pancake Donuts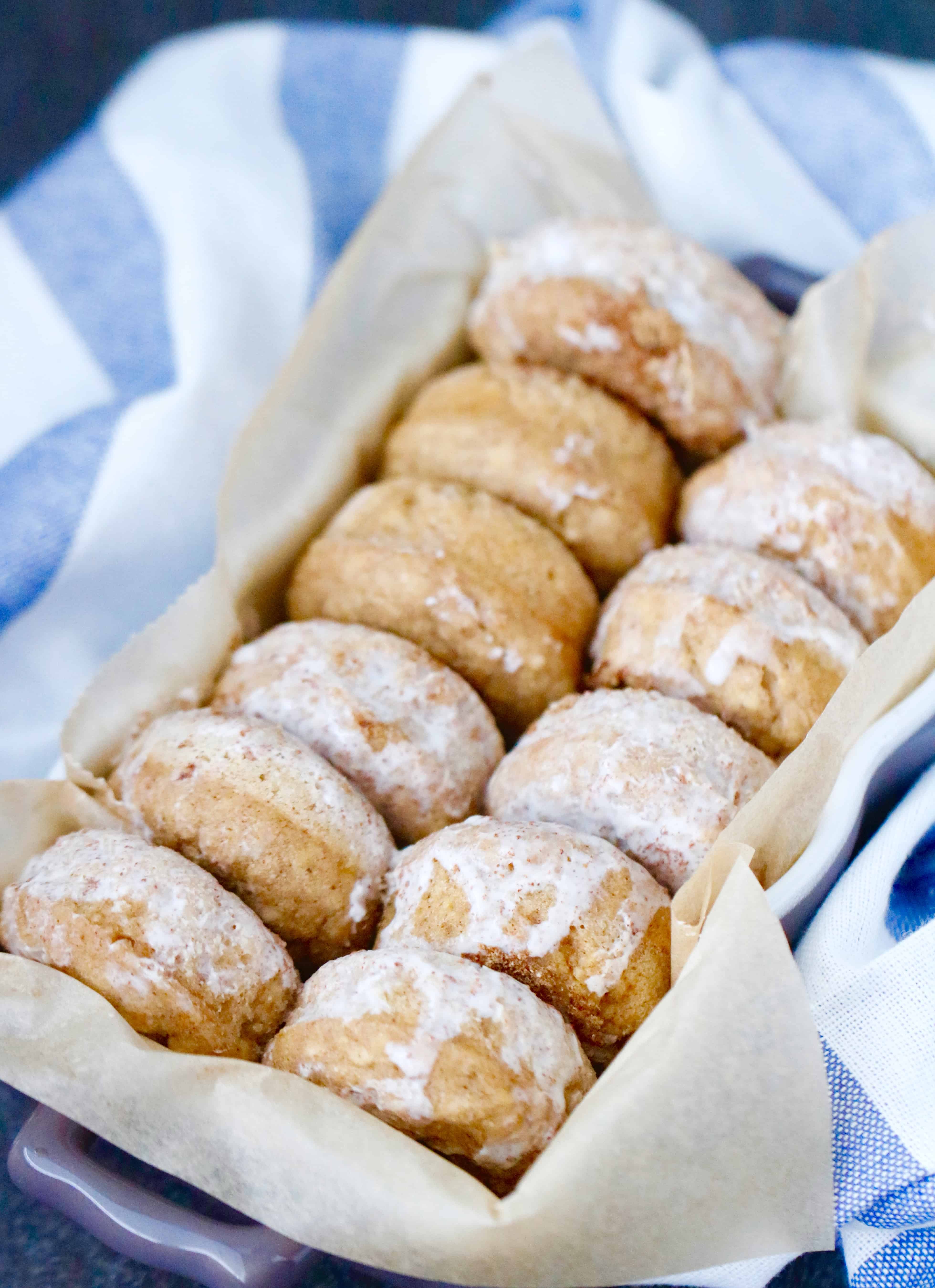 Friends, this is no secret, but I'll say it again, I LOVE DONUTS.
Yes, like LOVE.
There's many things I can easily go without, but a donut, no way Jose!
I mean come on, just looking at this beauty makes a bite simply disappear!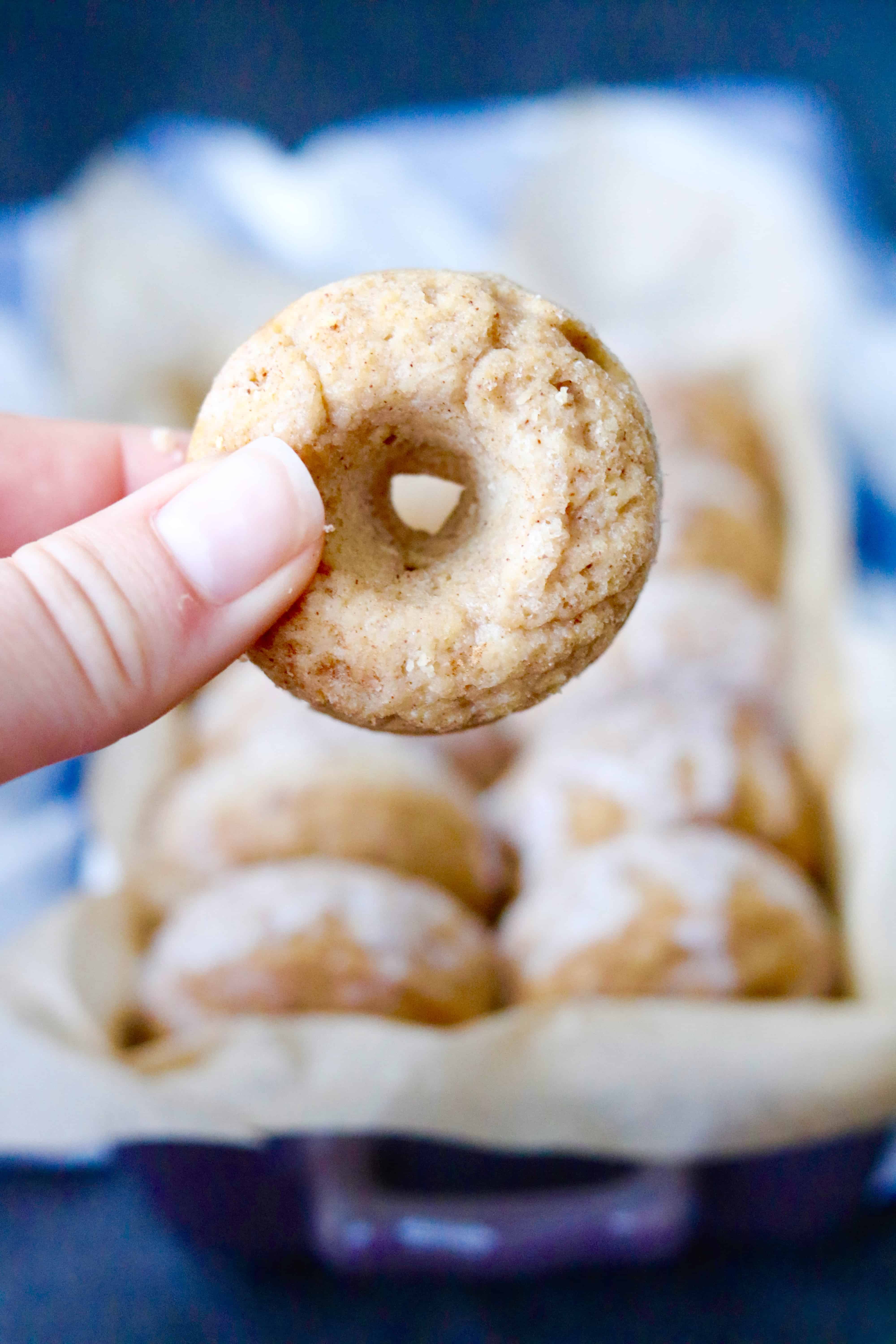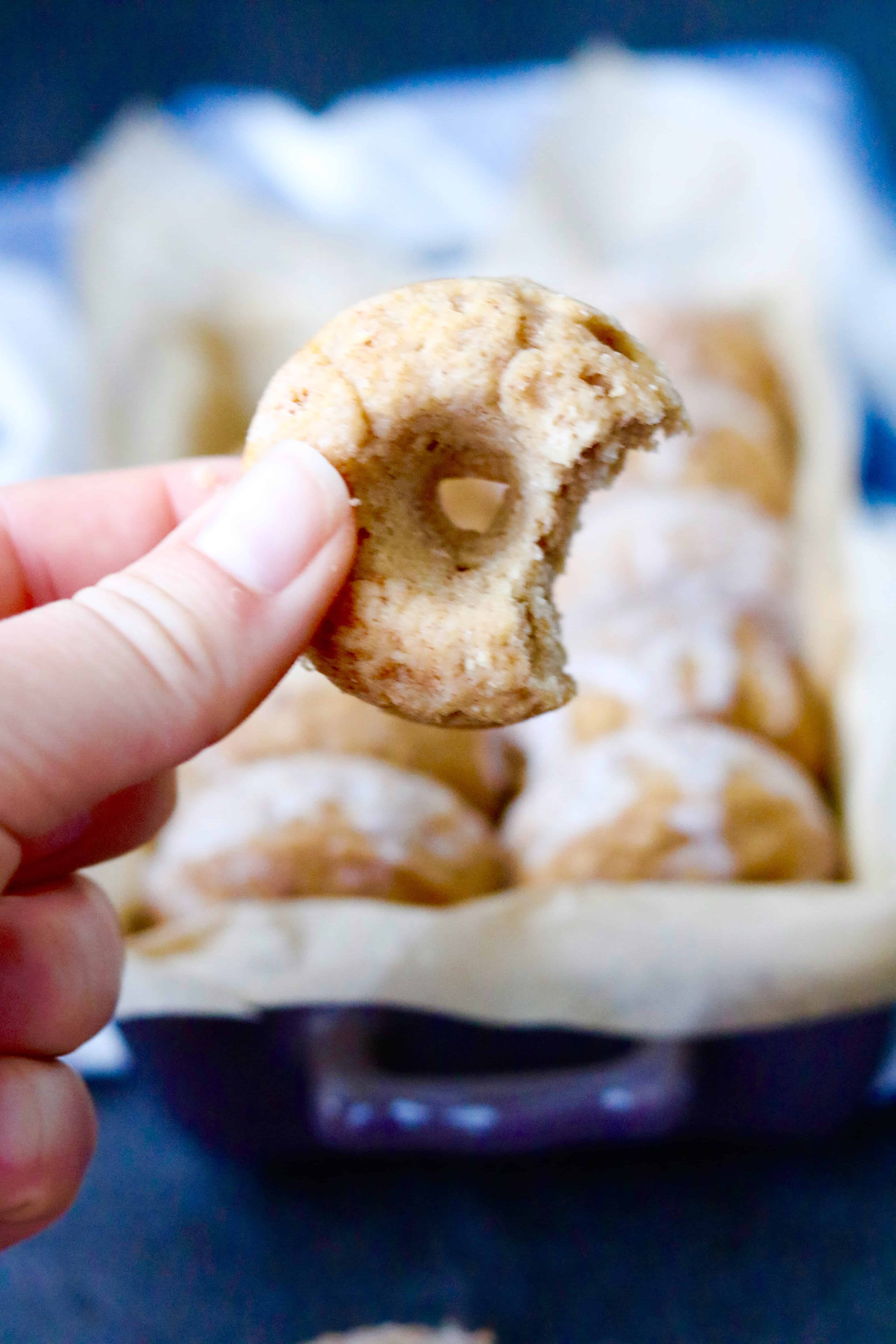 Then, I got to thinking how much I love pancakes, too. Gosh, what a hard decision if I was faced with a pancake or a donut.
What would you choose?
I decided there was no reason to make a choice, I'd simply create a portable pancake shaped like a donut that tasted like a little piece of heaven.
Problem solved!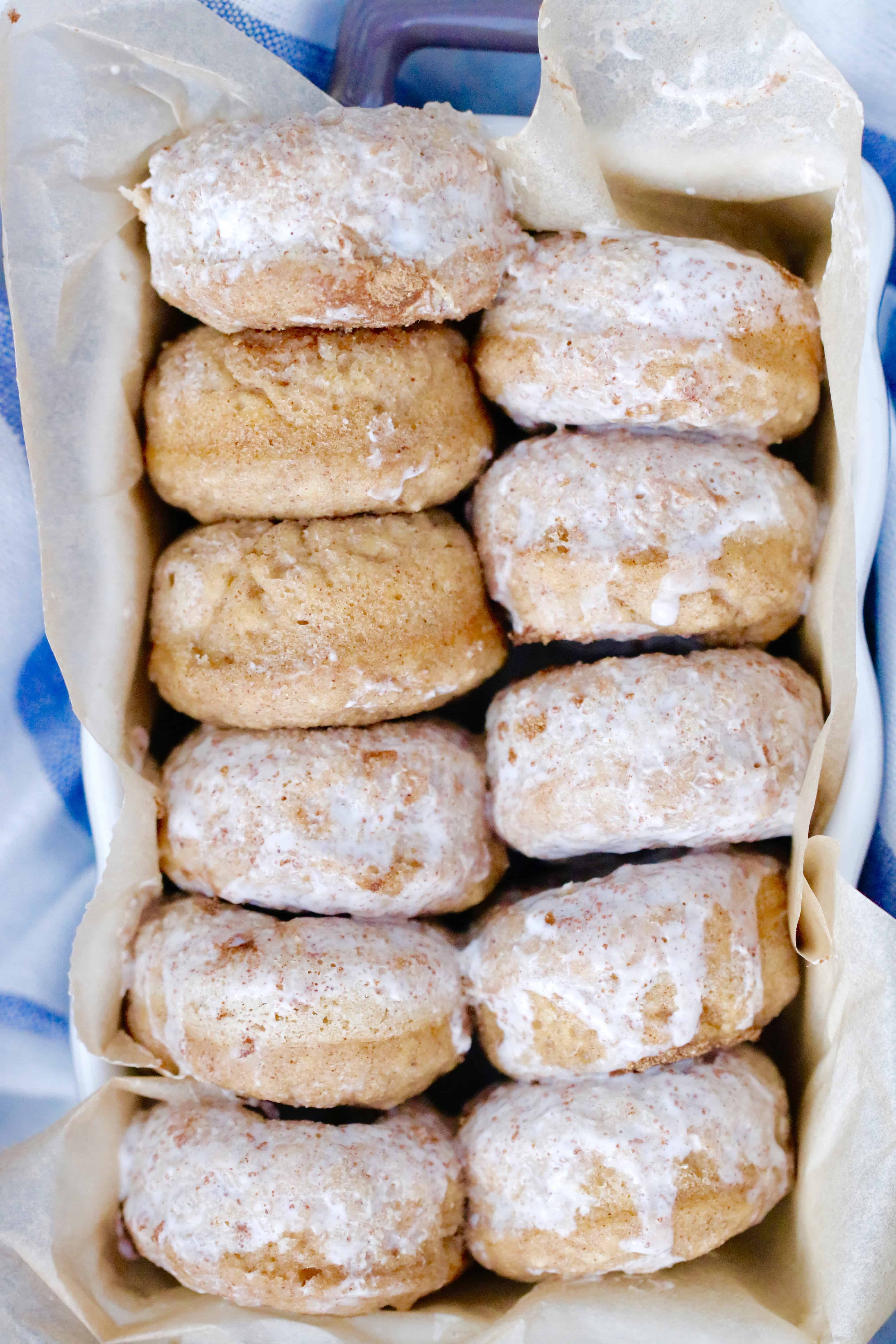 So, friends, let's join together and celebrate these Mini Maple Cinnamon Pancake Donuts shall we?!
Let's get this party started!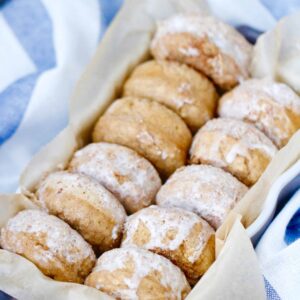 Mini Maple Cinnamon Pancake Donuts
The perfect combo of two breakfast favorites: pancakes and donuts!
Print
Pin
Share by Email
Ingredients
1 1/2

cups

white whole wheat flour

1 1/4

teaspoons

baking powder

1

tablespoon

ground cinnamon

1/8

teaspoon

kosher salt

2

large eggs

1/2

cup

unsweetened applesauce

2

teaspoons

vanilla extract

1/3

cup

pure maple syrup

2

tablespoons

brown sugar

3

tablespoons

Smart Balance Light Flaxseed

or butter

Topping

1/2

cup

plain Greek yogurt

1

teaspoon

vanilla extract

1

teaspoon

ground cinnamon
Instructions
Preheat oven to 375*F.

Mix flour, baking powder, cinnamon and salt in a bowl. Set aside.

To another bowl, whisk eggs and then add in applesauce, vanilla extract, maple syrup, and Smart Balance Light Flaxseed, stir together.

Slowly add 1/2 cup at a time of the dry mixture into the wet until uniformly combined.

Spray a mini donut pan (or mini muffin tin) with cooking spray. Set aside.

Add the batter and seal shut a large ziplock bag.

Cut a small triangle off the corner of the bag and begin to fill donut pan tin.

Fill pan about 3/4ths full, repeat until all batter is used.

Bake for 10 to 14 minutes, or until top is lightly browned.

Remove and let cool on a wire rack.

While cooling, prepare the icing by stirring yogurt, vanilla extract and cinnamon together.

Gently dip the top of each donut into the frosting.

Remove and enjoy!

Tip: Enjoy on the run or heated with a cool crisp glass of milk of choice!
Nutrition Facts
Mini Maple Cinnamon Pancake Donuts
Amount Per Serving (1 )
Calories 75
Calories from Fat 9
% Daily Value*
Fat 1g2%
Cholesterol 19mg6%
Carbohydrates 13g4%
Protein 3g6%
* Percent Daily Values are based on a 2000 calorie diet.
Want more donut inspiration? Don't forget about these gems in the Shaw Kitchen archives!
Chocolate Peanut Brittle Donuts