Mini Maple Cinnamon Pancake Donuts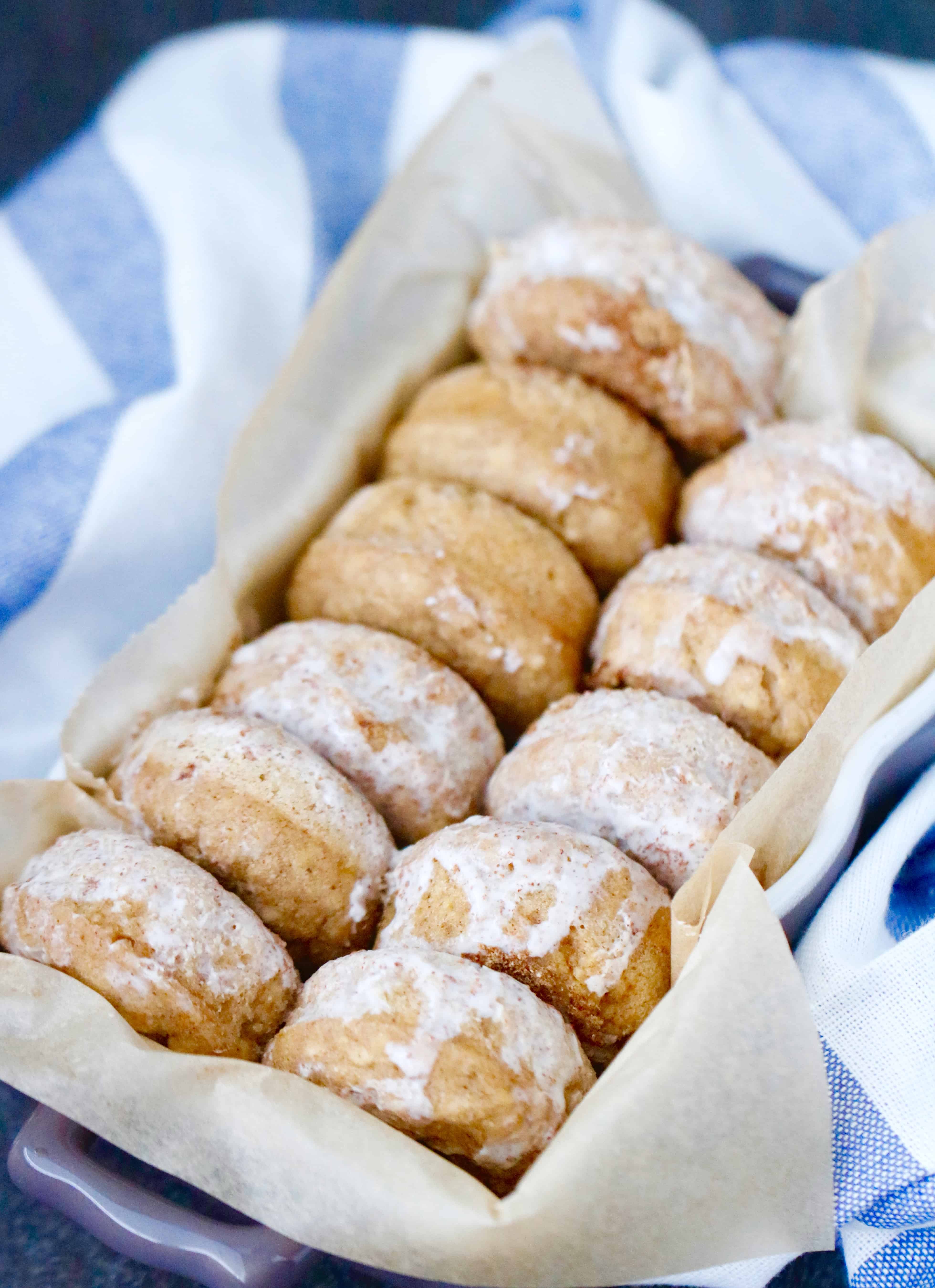 Friends, this is no secret, but I'll say it again, I LOVE DONUTS.
Yes, like LOVE.
There's many things I can easily go without, but a donut, no way Jose!
I mean come on, just looking at this beauty makes a bite simply disappear!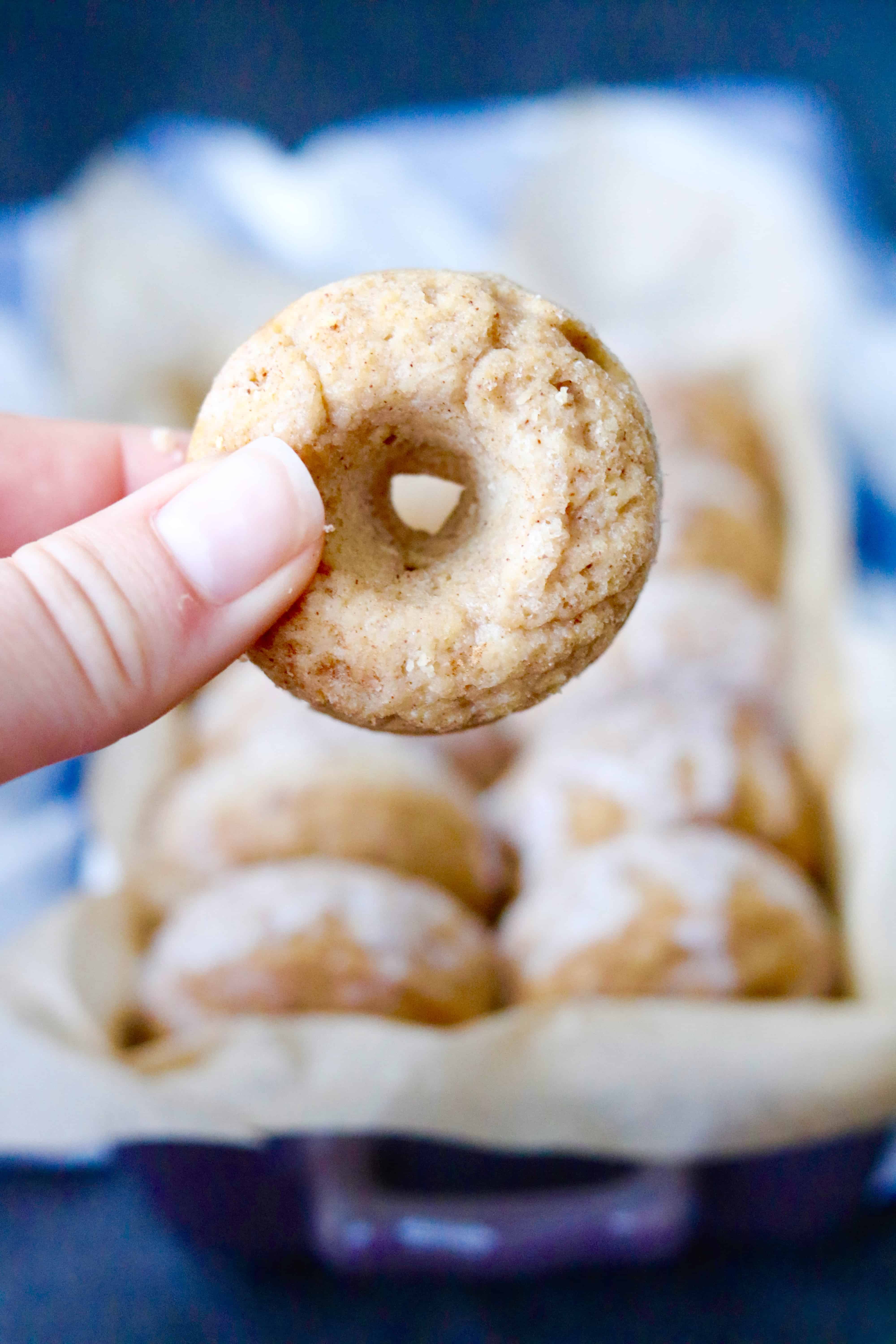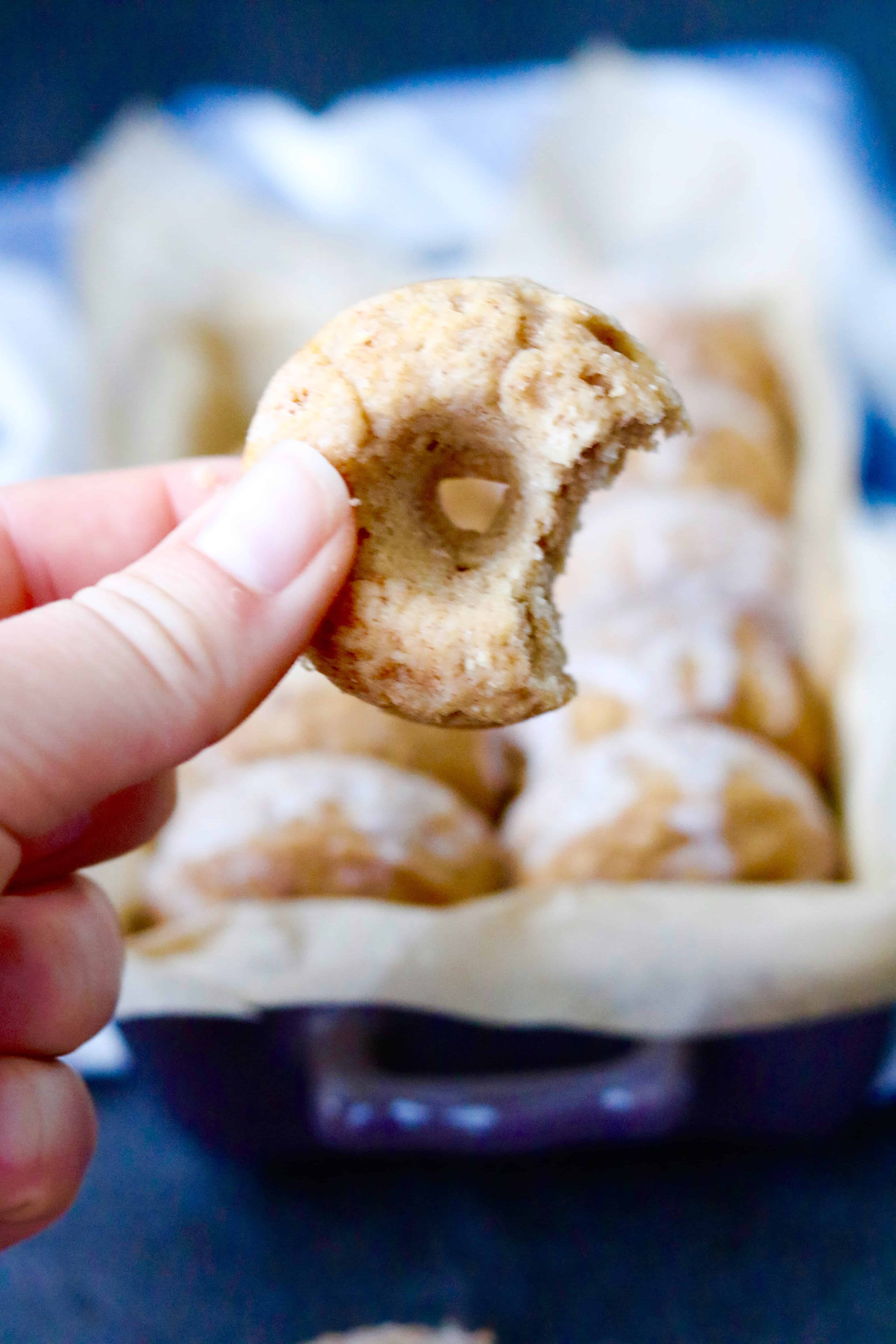 Then, I got to thinking how much I love pancakes, too. Gosh, what a hard decision if I was faced with a pancake or a donut.
What would you choose?
I decided there was no reason to make a choice, I'd simply create a portable pancake shaped like a donut that tasted like a little piece of heaven.
Problem solved!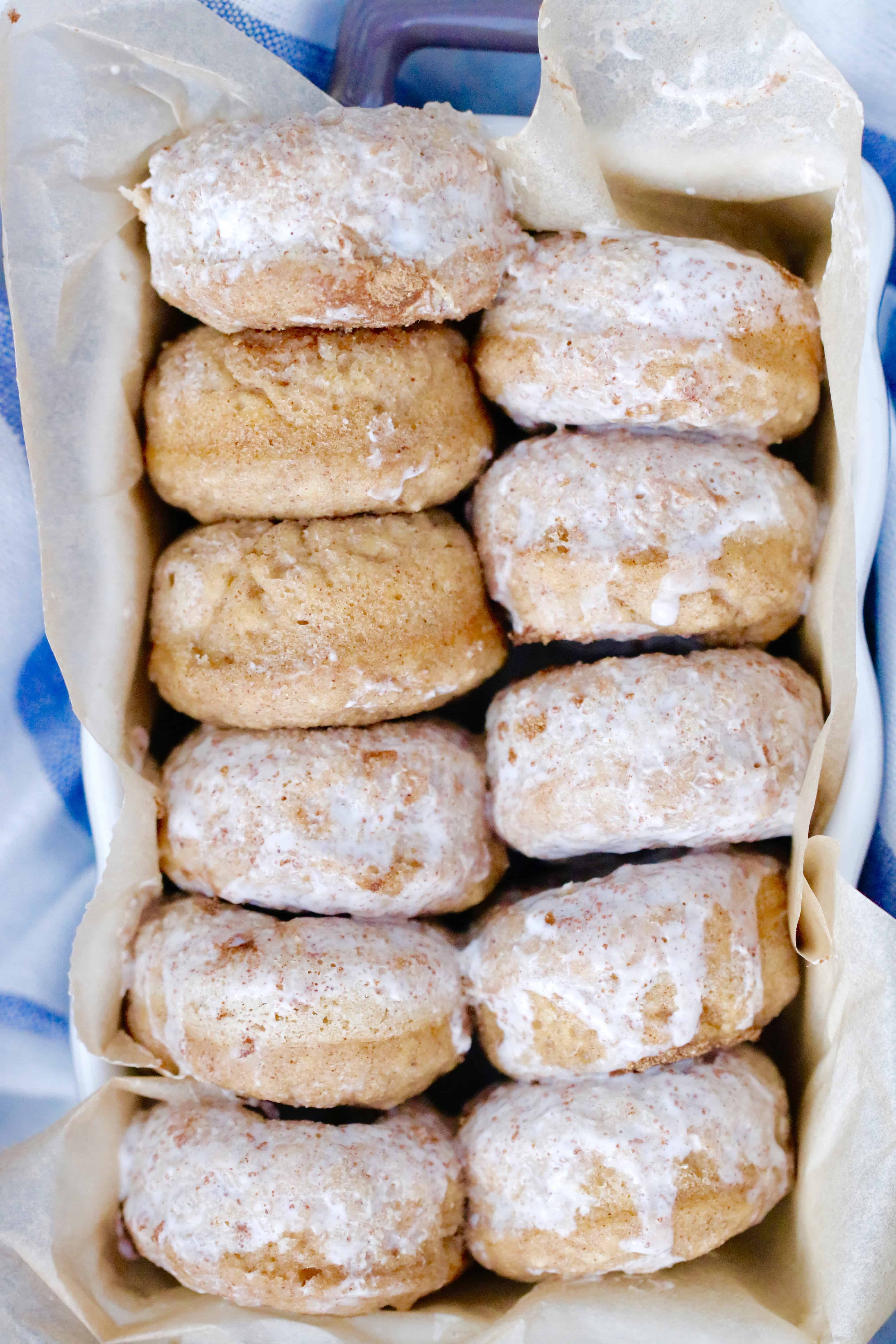 So, friends, let's join together and celebrate these Mini Maple Cinnamon Pancake Donuts shall we?!
And, a double bonus, it just so happens to be the 21st, meaning you know it's The Recipe ReDux time! This month The Recipe ReDux celebrates 6 years up and running and I couldn't be more grateful!
I've only been a member a little over 2 years but I'm so grateful for the relationships I've fostered from being a part of this community. If you're a healthy living blogger looking for a place to connect, then definitely check out The Recipe ReDux!
Now, let's get this party started!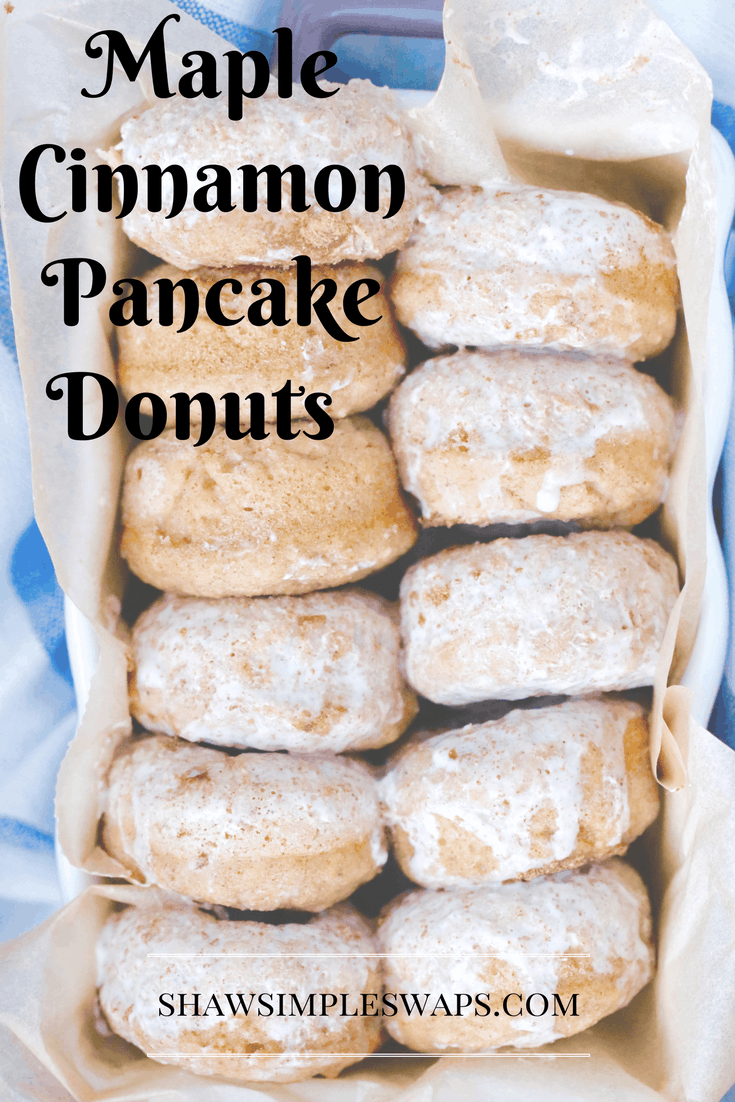 Mini Maple Cinnamon Pancake Donuts
The perfect combo of two breakfast favorites: pancakes and donuts!
Recipe type:
Breakfast, Dessert
Serves:
20-24 mini donuts
Ingredients
1½ cups white whole wheat flour
1¼ teaspoons baking powder
1 tablespoon ground cinnamon
⅛ teaspoon kosher salt
2 large eggs
½ cup unsweetened applesauce
2 teaspoons vanilla extract
⅓ cup pure maple syrup
2 tablespoons brown sugar
3 tablespoons Smart Balance Light Flaxseed (or butter)
Topping
½ cup plain Greek yogurt
1 teaspoon vanilla extract
1 teaspoon ground cinnamon
Instructions
Preheat oven to 375*F.
Mix flour, baking powder, cinnamon and salt in a bowl. Set aside.
To another bowl, whisk eggs and then add in applesauce, vanilla extract, maple syrup, and Smart Balance Light Flaxseed, stir together.
Slowly add ½ cup at a time of the dry mixture into the wet until uniformly combined.
Spray a mini donut pan (or mini muffin tin) with cooking spray. Set aside.
Add the batter and seal shut a large ziplock bag.
Cut a small triangle off the corner of the bag and begin to fill donut pan tin.
Fill pan about ¾ths full, repeat until all batter is used.
Bake for 10 to 14 minutes, or until top is lightly browned.
Remove and let cool on a wire rack.
While cooling, prepare the icing by stirring yogurt, vanilla extract and cinnamon together.
Gently dip the top of each donut into the frosting.
Remove and enjoy!
Tip: Enjoy on the run or heated with a cool crisp glass of milk of choice!
Nutrition Information
Serving size:
1 each
Calories:
75
Fat:
1
Carbohydrates:
13
Fiber:
2
Protein:
3
Cholesterol:
19
Want more donut inspiration? Don't forget about these gems in the Shaw Kitchen archives! 
Chocolate Peanut Brittle Donuts
Not feeling a donut? Then check out the plethora of mini desserts below!