Sweet Potato Pancakes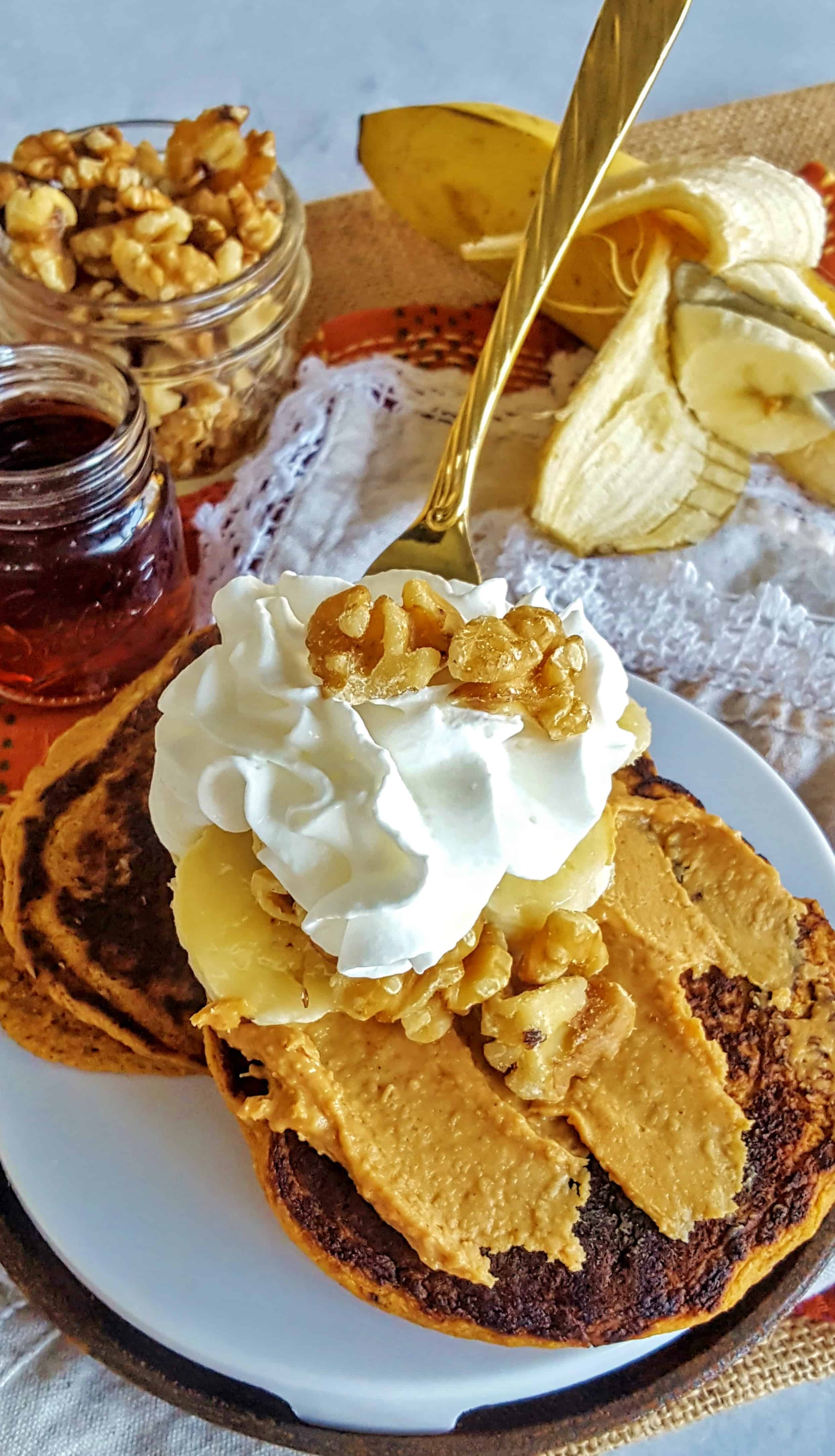 Happy Fall Y'all!
I love this time of year because you can find the sinfully sweet yam (or sweet potato) for nearly $.99 a pound!
Why do I love the sweet potato so much?
Well, not only is it a nutrient powerhouse filled with fiber, vitamins and minerals, it is also happens to be one of the sweetest root vegetable on the market!
Plus, one serving (which is the equivalent of a 5″ medium potato, or 1 cup cubed) is less than 110 calories, has over 4 grams of fiber and contains 10% of your daily value of potassium.
I know you're pressed for time, but let me fill you in on a little secret to Simple-Swap your Sweet Potato Casserole this week.
Nix the canned sweet potatoes!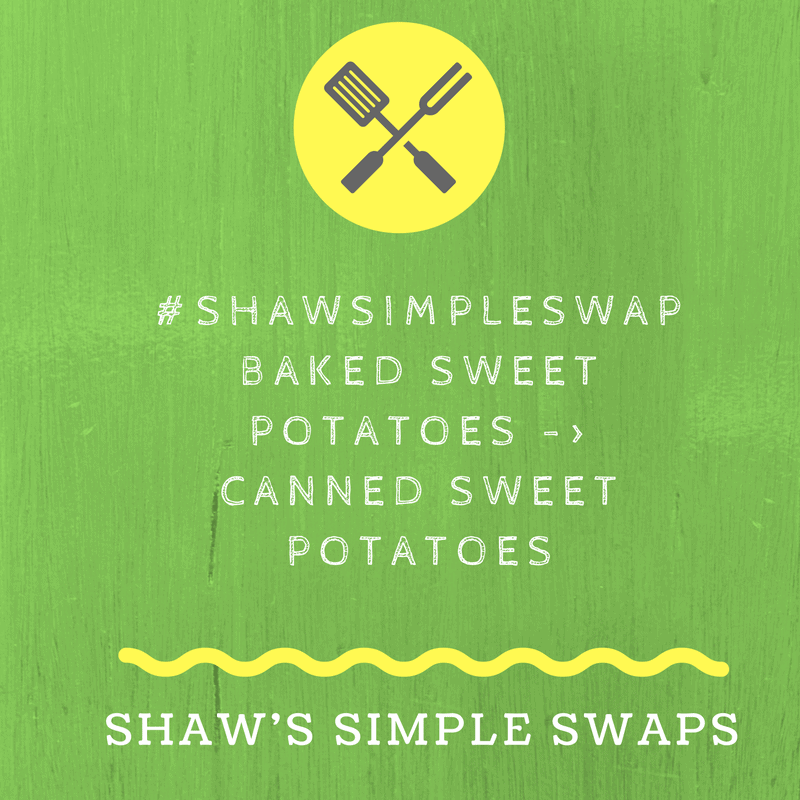 Set aside a little time to oven bake the potatoes a day or two in advance. You'll reduce the added sugar content of the dish by nearly 30% and make your diabetic Grandfather avoid the sugar coma!
Another idea is to incorporate the sweet potato into your breakfast meal so that way you can still indulge in the tasty treat, like these Sweet Potato Pancakes!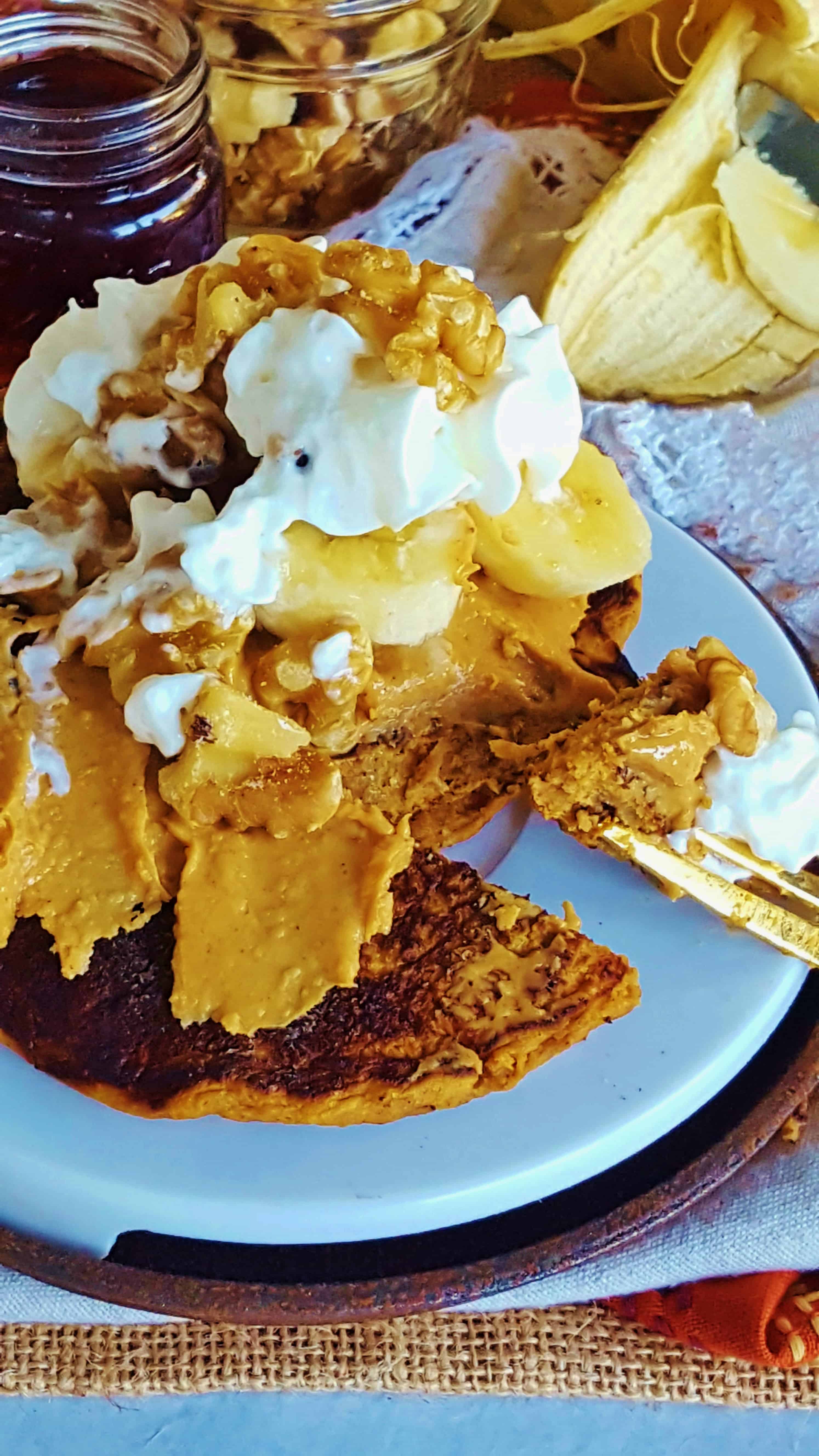 This week I will bring to you two NEW Simple-Swap recipes featuring our fabulous friend.
Check out the delicious Sweet Potato Pancakes I whipped up this morning!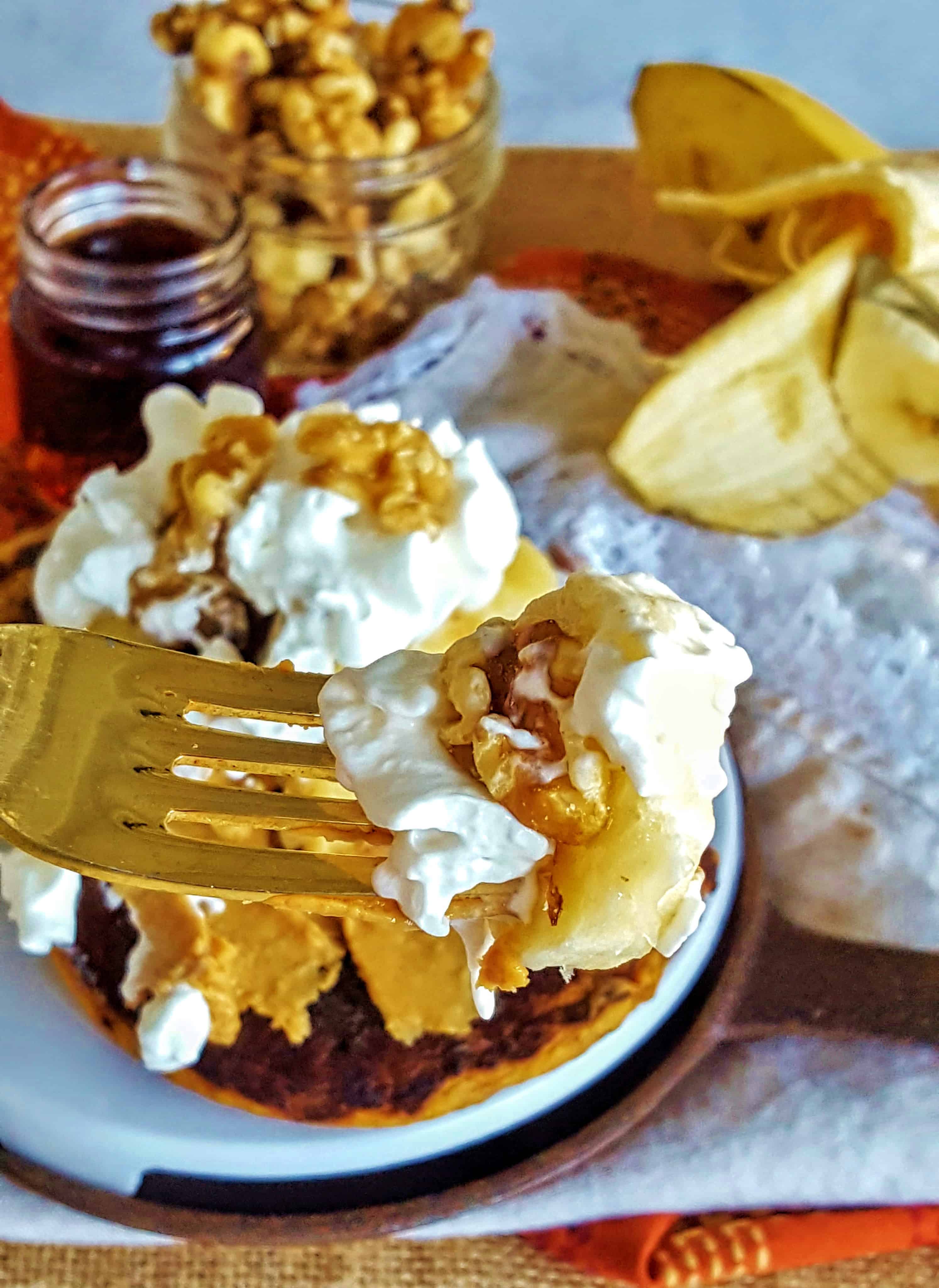 Sweet Potato Pancakes
Tasty and delicious, these Sweet Potato Pancakes will easily become a favorite the whole family will enjoy!
Course:
Breakfast, Dessert
Servings
:
2
servings - 2 pancakes each
Ingredients
1/4

cup

whole wheat flour

or flour of choice

1/8

teaspoon

baking soda

1/8

teaspoon

baking powder

1/4

teaspoon

ground cinnamon

1/2

cup

mashed sweet potatoes

1

teaspoon

sugar of choice

1/4

cup

egg whites

1/2

teaspoon

vanilla

3

tablespoons

milk of choice

1

tablespoon

chocolate chips

2

tablespoons

crunchy peanut butter

1/2

sliced banana
Instructions
Prebake sweet potatoes at 375*F for 45-60 minutes. Let cool and remove skin.

In small bowl, mix flour, baking soda, baking powder and cinnamon.

In a large bowl, add sweet potatoes, sugar, egg whites, vanilla and milk and mix well.

Combine dry ingredients into wet ingredients, adding the chocolate chips at the end.

Spray a griddle with cooking spray and scoop 3 tablespoons of batter into a small circle.

Cook at medium heat for at least 4-6 minutes per side.

Remove and enjoy with crunchy peanut butter and sliced bananas!
Recipe Notes
Recipe inspired by Eat. Run. Repeat
Tell me, are you a fan of Sweet Potato Pancakes?
What's your favorite pancake?!