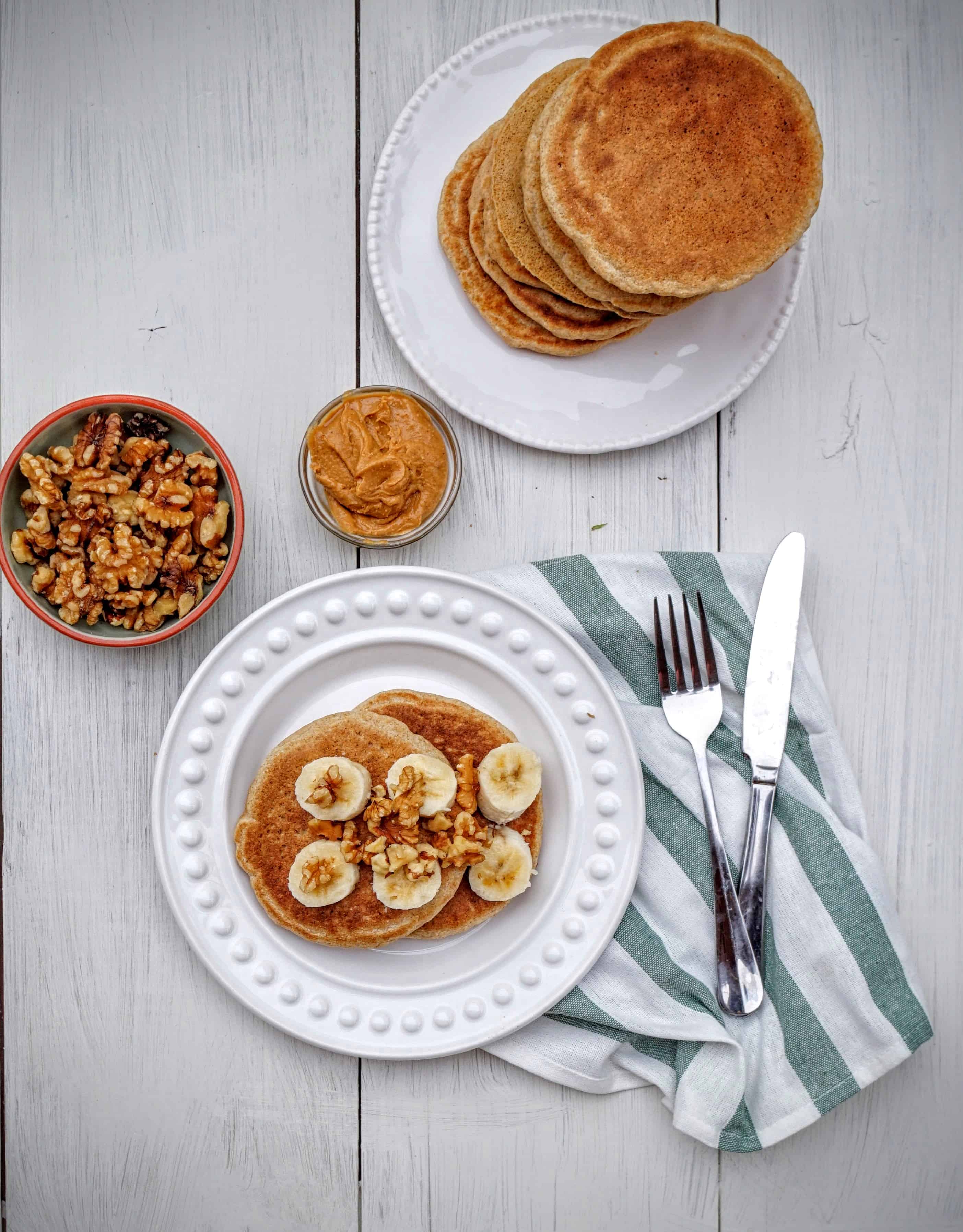 Light and Fluffy Pancakes
Welcome 2013 2014. Can you believe how quickly 2013 came and went!?
My grandma always told me, "Time flies; remember to sit back and cherish the people and things around you." Well, I have finally vowed to take that advice and begin 2014 with a project that has long been in the making…and that is Shaw's Simple Swaps.
Shaw's Simple Swaps stems from my passion for health and nutrition.
I became fascinated with food when I was 10 and began baking long before then…remember the Easy Bake?! Though the light bulb oven is now retired, my love for baking and experimenting in the kitchen has only expanded.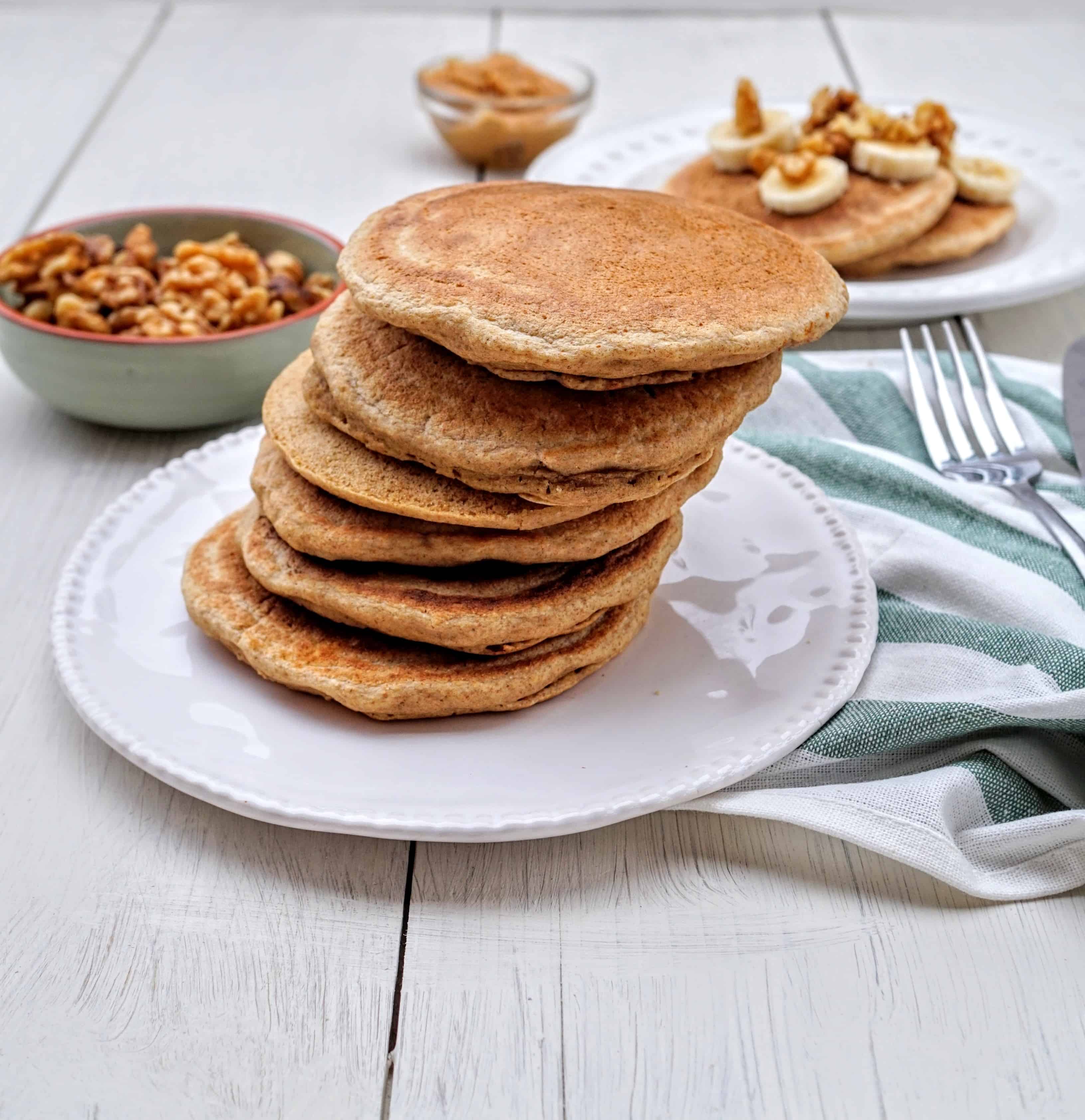 Think healthy living is too much of a chore to commit to?
Well, rest assured, you are NOT alone! My goal is to share simple swaps YOU can make to enhance your overall health, encompassing not only nutrition but also fitness and your personal well-being.
The key to living a healthy life is a balance amongst these three.
I can't promise that you'll lose x amount of lbs if you follow my suggestions, however I CAN promise you will feel better, have more energy, and be on the start to your journey towards a healthier YOU!
Have a wonderful New Year's Day, and I look forward to sharing 2014 with you!
Now, let's kick off the year with a stack of these Fluffy Pancakes, shall we?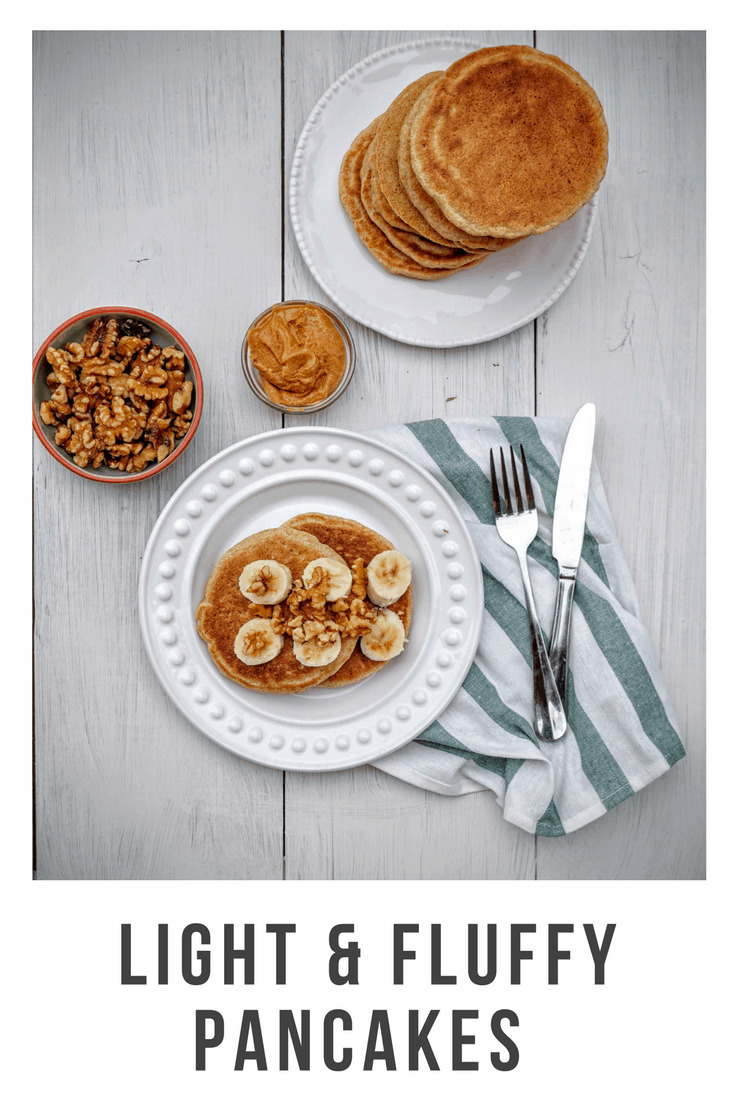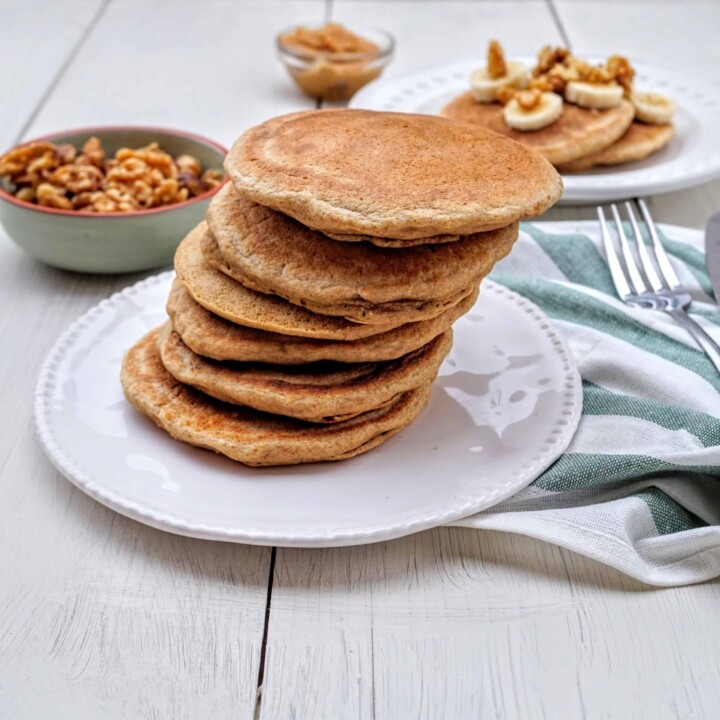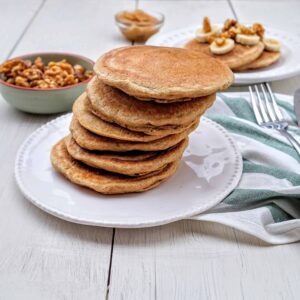 Light & Fluffy Pancakes
Light & Fluffy Pancakes - Shaw's Simple Swaps @shawsimpleswaps A great way breakfast or snack on the go!
Print
Share by Email
Ingredients
1 1/2

cups

milk

of choice

2

tablespoons

apple cider or white vinegar

1 ½

cups

white whole wheat flour

GF if necessary

2

tablespoons

granulated sugar

1 ½

teaspoons

baking powder

½

teaspoon

baking soda

⅛

teaspoon

salt

1

large egg

lightly beaten

1 1/2

teaspoons

vanilla extract

Fresh fruit

optional garnish
Instructions
In a large bowl, combine milk with apple cider vinegar and let sit 10 to 15 minutes. In a separate bowl, whisk together the flour, sugar, baking powder, baking soda, cinnamon and salt. Set side.

To the bowl with the milk, add the egg, along with the vanilla extract, mix together. Pour the dry ingredients into the wet, and whisk until just combined.

Set a nonstick skillet or griddle over medium heat. Once hot, spray with nonstick cooking spray then drop pancakes onto hot pan using a ¼ cup measuring cup. Cook on the first side until batter begins to bubble, about 2 to 4 minutes, then flip and cook the other side an additional 2 to 3 minutes or until lightly browned. Repeat with the remaining batter.

Serve warm with fresh fruit of your choice or a light drizzle of maple syrup.
Notes
Calories 160; Fat 4.5g (Sat 1g); Protein 5g; Carb 24g; Fiber 3g; Calcium 220mg; Iron 1.1mg; Sodium 160mg; Folate 5mcg
Nutrition Per Serving
Calories:
125
kcal
|
Carbohydrates:
21
g
|
Protein:
5
g
|
Fat:
2
g
|
Saturated Fat:
1
g
|
Cholesterol:
25
mg
|
Sodium:
133
mg
|
Potassium:
168
mg
|
Fiber:
2
g
|
Sugar:
5
g
|
Vitamin A:
105
IU
|
Calcium:
102
mg
|
Iron:
0.7
mg
Tell me, what's your favorite way to top Light & Fluffy Pancakes?!
May I suggest the Grape Salsa or even a lovely Fig Jam!