Frozen Pumpkin Spice Latte – Enjoy a taste of fall!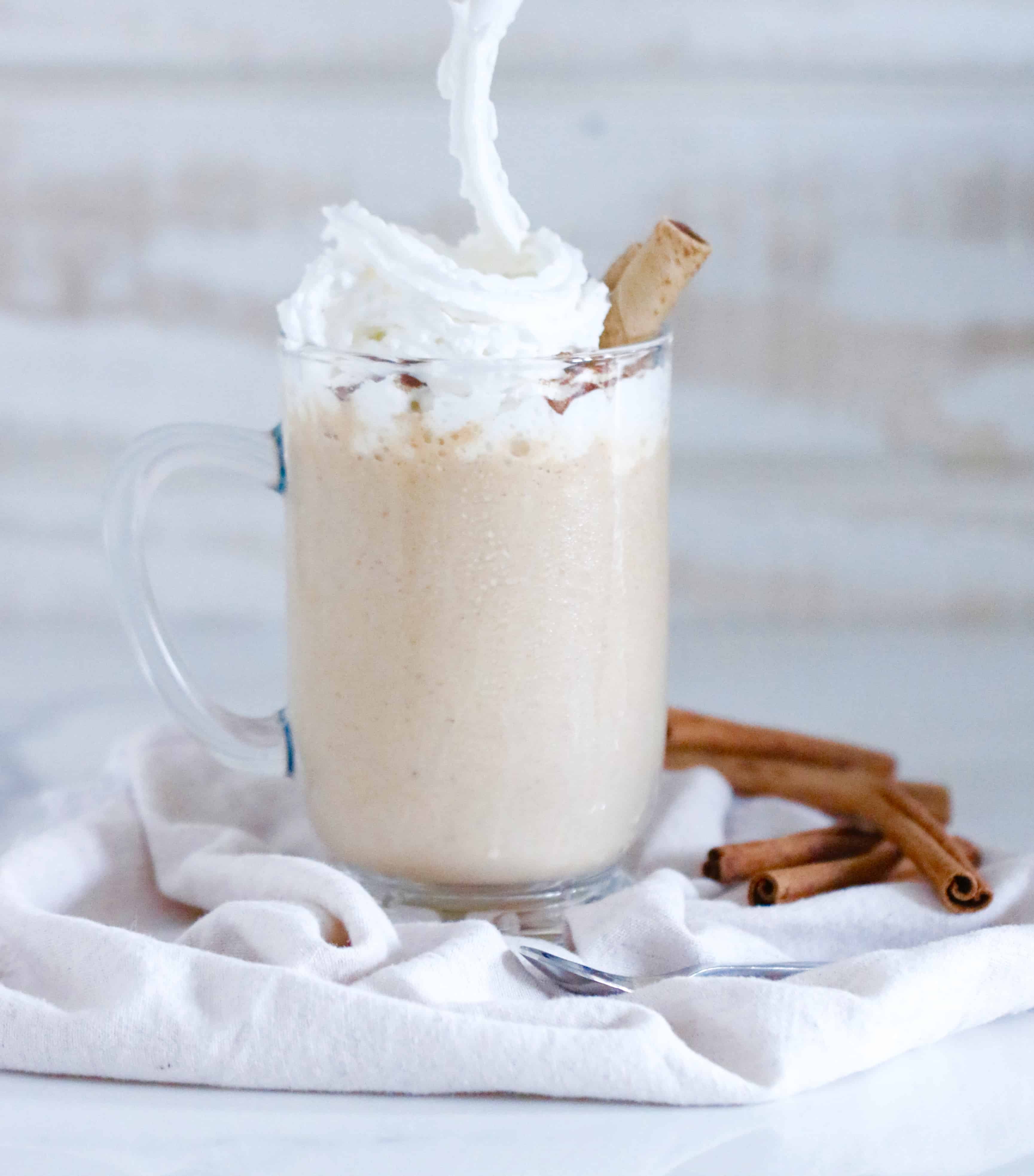 Disclosure: This post is not sponsored but the product pictured, Halo Top Creamery, is a client of the Shaw Kitchen. Thanks so much for supporting the brands that make Shaw's Simple Swaps keep swapping'!
You know the couples that go for an early morning run and then meet at their favorite local coffee shop to enjoy the fresh brew with their buds?
Awe, you do right?!
Well, sorry to say that  is not Mr. CEO and I yet…but a girl came dream!
For those who don't know Mr. CEO every well, he's a man of life's simple pleasures: pizza, beer, and an occasional shake!
I think he was the only person when we lived in Chicago who would order a McDonald's shake while we were all sipping our coffee when the temperature dropped to single digits.
Nonetheless, when we visited Switzerland earlier in the summer, I came to find that the culture of Europe had instilled a new side of him, an adventurous soul who was known to walk in the door from work at 7pm 3 to 4 espressos deep!
Awe, a sigh of relief, perhaps we too would one day  be in the local coffee shop crew!
Any who, I knew I couldn't let the taste of the coffee leave his system since we're currently waiting on his visa to get straightened out.
So, enter, this seasonal Frozen Pumpkin Spice Latte.
The best of both worlds: Coffee & Pumpkin!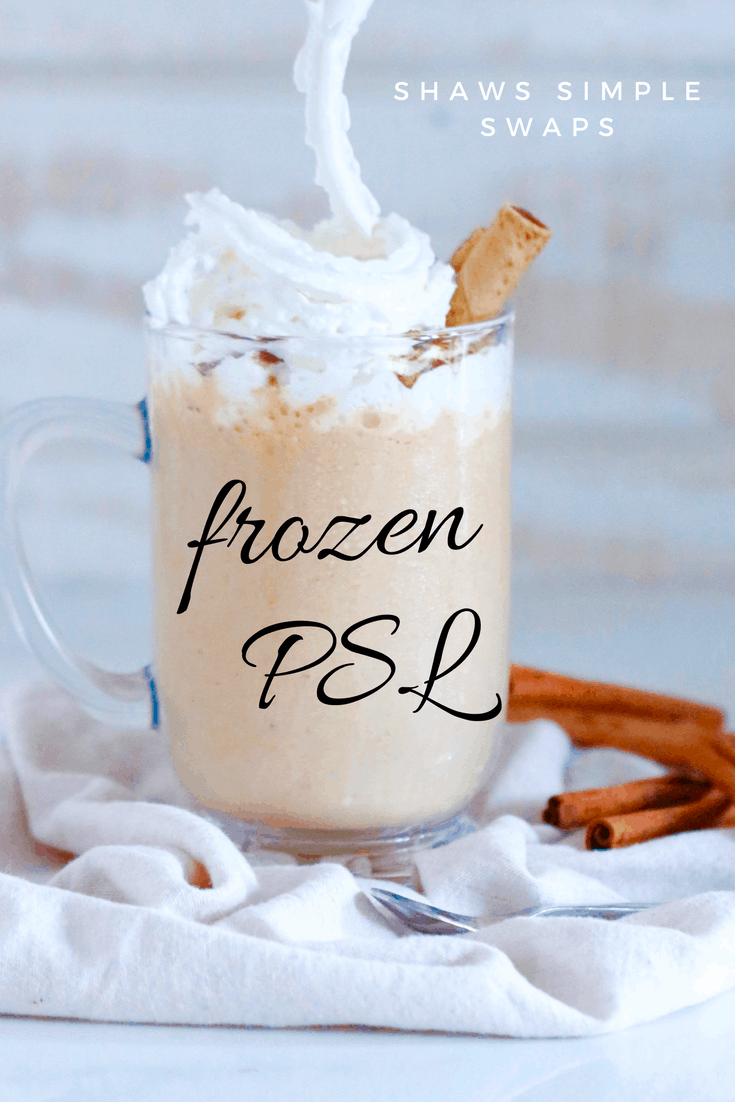 If you're looking for other ways to enjoy pumpkin, be sure to check out these Shaw Kitchen favorites too!
Whole Wheat Chocolate Chip Pumpkin Muffins 
Vegan Pumpkin Pie with Tortilla Chip Crust (yep, I went there!)

Frozen Pumpkin Spice Latte
Frozen Pumpkin Spice Latte - Enjoy a taste of fall! @shawsimpleswaps
Recipe type:
Beverage, Dessert
Ingredients
1 cup Pumpkin Pie Halo Top Ice Cream
½ cup Caramel Macchiato Halo Top Ice Cream
½ cup cold brew black coffee
2 tablespoons canned pumpkin puree
¼ teaspoon pumpkin pie spice
Instructions
Place all ingredients into a blender.
Blend for 30 seconds to one minute, or until desired consistency is reached.
Pour into a chilled glass (or two if you're sharing) and enjoy!
Nutrition Information
Serving size:
1 shake
Calories:
150
Fat:
5
Saturated fat:
2.5
Carbohydrates:
35
Sugar:
11
Sodium:
310
Fiber:
12
Protein:
15
Catch the recipe too over on The Daily Meal! 
Now- are you a PSL fan or more of a Peppermint Latte kinda person?!