Look no further than this recipe for the perfect no added sugar seasonal snack for adults and kids. This Healthy Pumpkin Spice Greek Yogurt is great on its own but even better with sliced apples or graham crackers!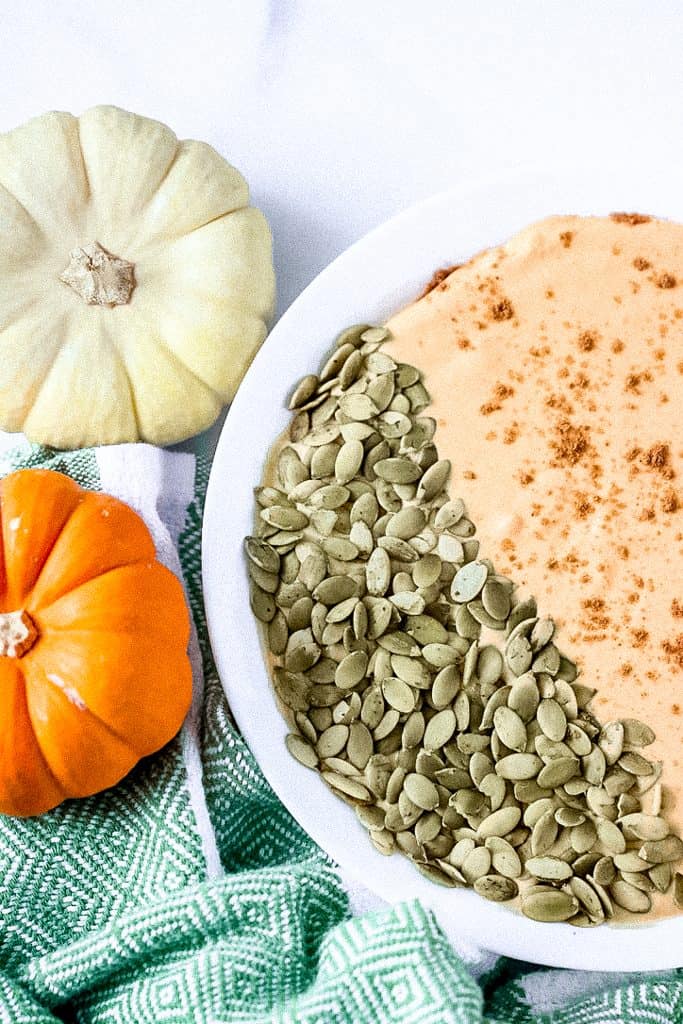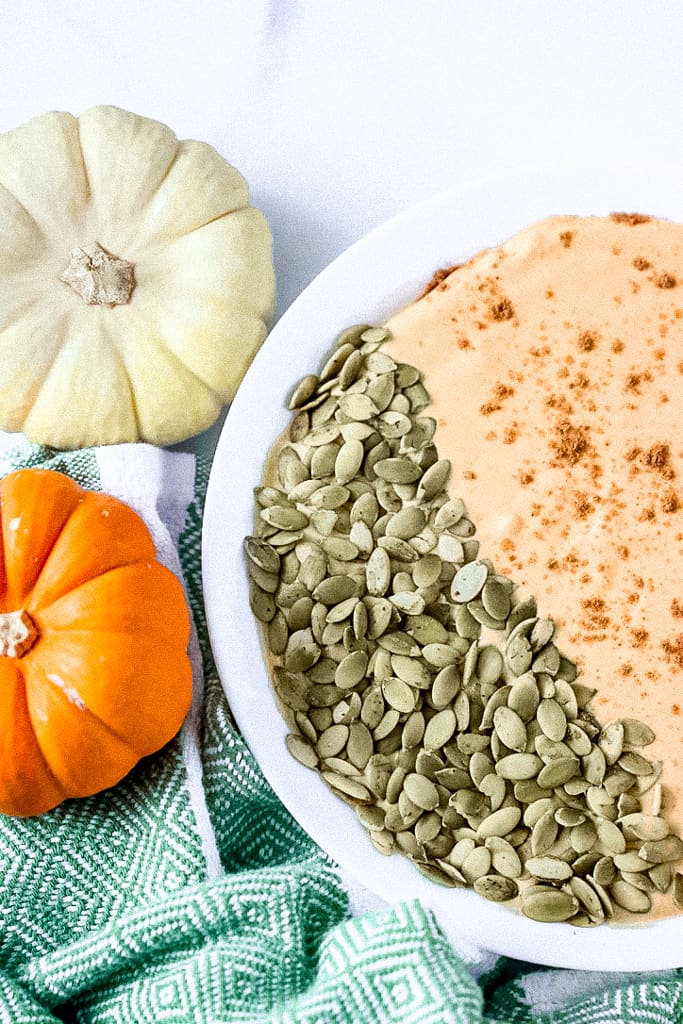 Healthy Pumpkin Spice Greek Yogurt? I thought all yogurt was healthy!
Great question! Yes, yogurt is a great food to include in your diet largely in part to its probiotic benefits (you can read more about those here!)
Greek yogurt also contains important nutrients like vitamin D, calcium, magnesium and potassium.
But, here's the deal when manufactures start to change the flavor of the yogurt from plain to another variety, like say pumpkin spice.
Traditionally the flavor profile comes from a mix of spices in addition to added sugar be it from cane sugar, brown rice syrup or even high fructose corn syrup.
All of that added sugar can really but a damper on a seemingly healthy food like yogurt.
Thus, this naturally sweetened Pumpkin Spice Greek Yogurt comes to the rescue!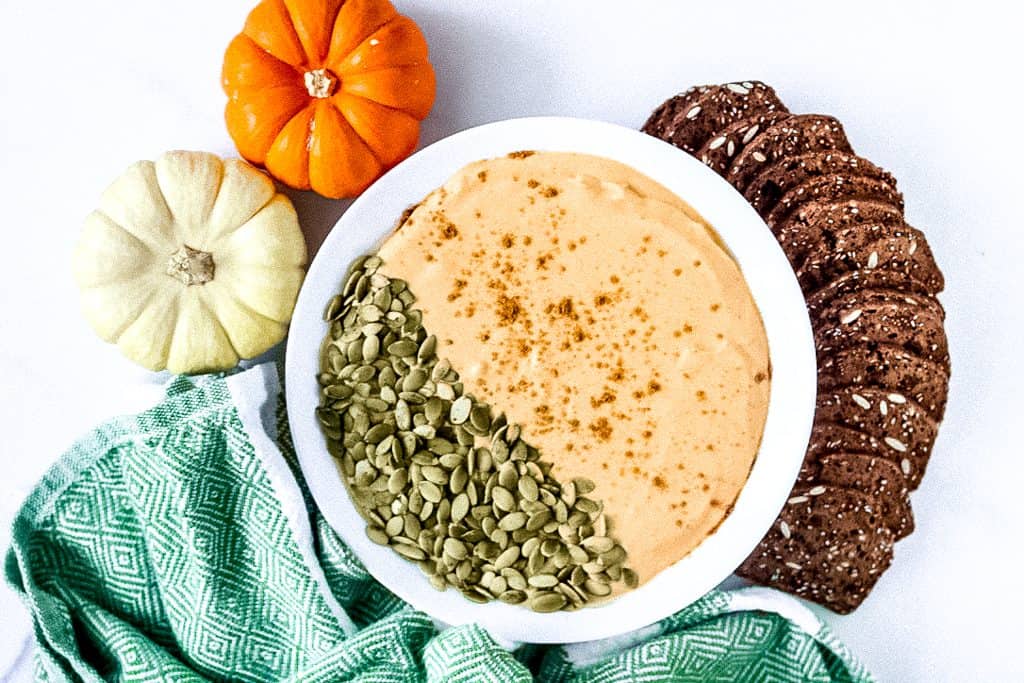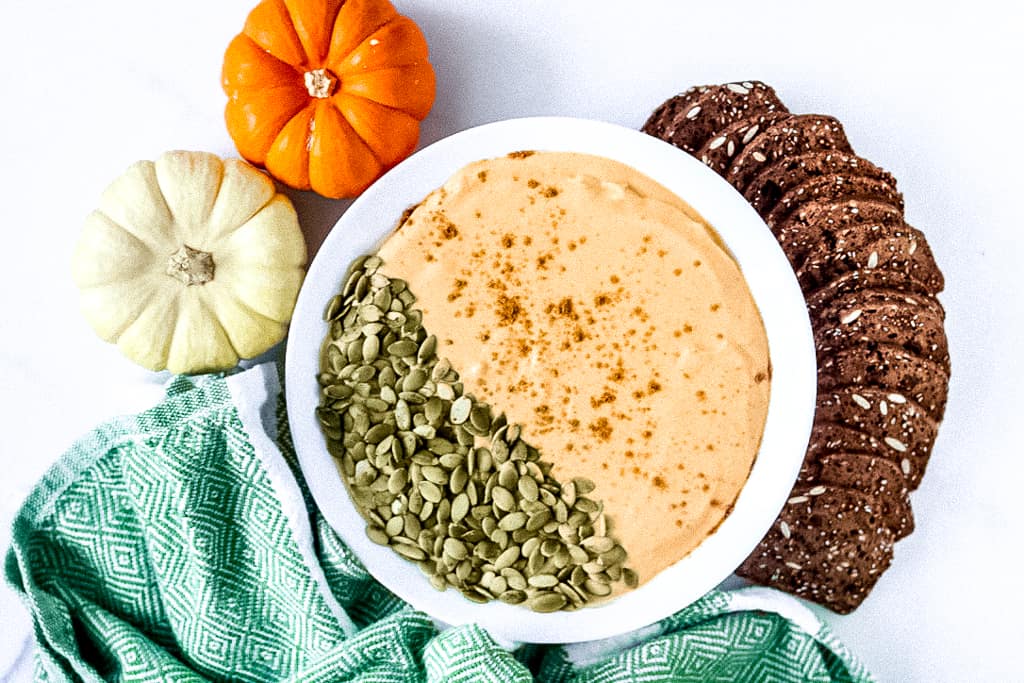 What sources of natural sugar can I use?
Lets revisit a little bit on natural sources of sugar (though you can certainly get a deeper dive in this post here on all added sugar!)
Natural sugar comes from fruits and vegetables. Think bananas, sweet potatoes, dates, prunes, apples, etc. as members of the big 10 when it comes to providing a naturally sweet surprise to your diet.
In this recipe, I recommend using dates to give you the best taste that pairs perfectly with the pumpkin. While you can use something like a banana as well, it will modify the flavor and veer off from the traditional pumpkin taste.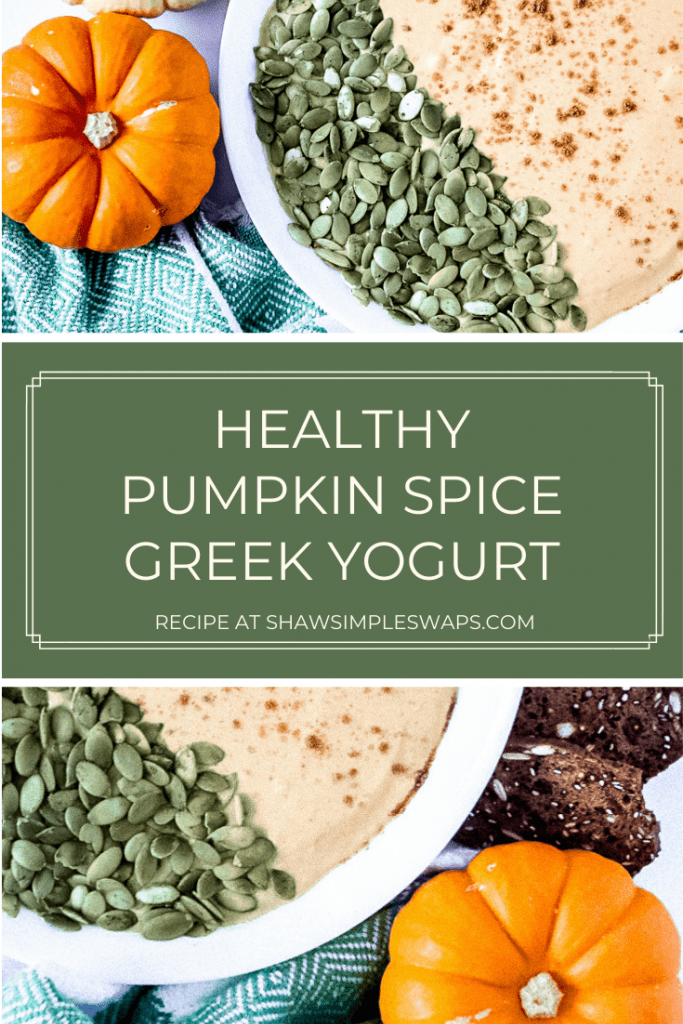 Can I make the yogurt homemade too?
Yes you sure can!
I love to make homemade Greek yogurt in my Instant Pot when time permits. I use this recipe and then take that plain yogurt and make the recipe as followed below!
Pumpkin Spice Greek Yogurt
The perfect no added sugar snack seasonal snack for adults and kids. Enjoy with fresh fruit, crackers or on its own!
Ingredients
1/3

cup

filtered water

3

each

dates

4

cups

2% plain Greek yogurt

1/2

cup

pumpkin puree

1/2

teaspoon

pumpkin pie spice
Instructions
Add water to a microwave safe mug. Place dates inside the water, microwave for 30 seconds.

To a food processor or high powered blender, add the yogurt, pumpkin puree, pumpkin pie spice and the 3 dates (water removed). Pulse until pureed and a smooth consistency is reached.

Portion into containers and serve immediately. Top with pumpkin seeds or desired toppings. Store leftovers in an airtight container in the fridge for up to 10 days.
Nutrition
Calories:
185.1
kcal
|
Carbohydrates:
12.25
g
|
Protein:
22.96
g
|
Fat:
4.64
g
|
Saturated Fat:
2.77
g
|
Cholesterol:
13.11
mg
|
Sodium:
95.37
mg
|
Potassium:
63.09
mg
|
Fiber:
0.89
g
|
Sugar:
10.57
g
|
Vitamin A:
4897.25
IU
|
Vitamin C:
1.29
mg
|
Calcium:
272.38
mg
|
Iron:
0.47
mg