Hmm… HOLD. THE. PHONE!
How can lasagna, a classic Italian recipe, be made without its prime ingredient… CHEESE?
Folks, folks, settle down now. I promise I'm not going anti-cheese or diving into one of those diet fads out there; this Dairy Free Fresh Basil Lasagna recipe happened purely because I was out of cheese- LOL!
Now that we've got that settled, I have to admit, Mr. CEO was deliciously surprised as to how well this recipe turned out. Mind you, I did manage to make the lasagna noodles from scratch with some of the amazing semolina flour I received as a sample from Bob's Red Mill.
To be honest, it's not nearly as hard as it sounds. Lasagna noodles are seriously one of my new favorite Simple Swap recipe creations. I love when things don't have to be uniform and so cookie cutter like. When making your own noodles, you can seriously cut the shape into anything that fits your pan of choice.
This recipe is actually perfect when you are preparing food for a variety of diet types. Using the standard lasagna dough, you can make the lasagna in individual casserole cups and really doll them up with a variety of ingredients. Vegan, check. Vegetarian, check. Sans pork, extra turkey, check. The possibilities are endless.
Another plus to this recipe, it fits perfectly into #theRecipeReDux theme this month: fantastic freezer meals. When preparing this recipe, I actually was able to make 5 individual frozen meals for Mr. CEO to take out while I was traveling.
Plus, it helps us savor the flavor of the fresh tomatoes and basil of summer into the early weeks of fall.
Dairy Free Fresh Basil Lasagna
Course:
Dinner Meals, Lunch
Ingredients
Lasagna Dough

1 1/2

cups

semolina flour

I used Bobs Red Mill

2

medium eggs

1

tablespoon

canola oil

1/4

cup

water

Filling

2

garlic cloves

1

teaspoon

red pepper flakes

6

oz

lean ground turkey

browned

2- 3

oz

chicken sausages

chopped

Sauce

2

cloves

garlic

1/4

cup

chopped basil

fresh

1

medium zucchini

skin on

2

medium roma tomatoes
Instructions
In a medium bowl, mix lasagna dough ingredients with a wooden spoon.

Gently knead dough for 1 minute once mixed together. Set aside.

In a skillet, brown turkey with garlic and red pepper flakes. Add chopped chicken sausage at the end.

In a food processor or blender, mix sauce ingredients. It's easiest if you pre-chop the zucchini.

Blend until smooth.

Preheat oven now to 375*F.

On a floured flat surface, roll out sections of the dough. Cut into desired shapes.

Before placing in your pan, make sure you have sprayed it with cooking spray and laid a small spoon of sauce.

Begin assembly by placing noodle, then meat mixture, then sauce. Repeat until desired layered depth is reached.

Place in oven and heat for 45-50 minutes.

Remove and let cool 15 minutes.

Enjoy a slice and freeze the rest for the cold winter months ahead.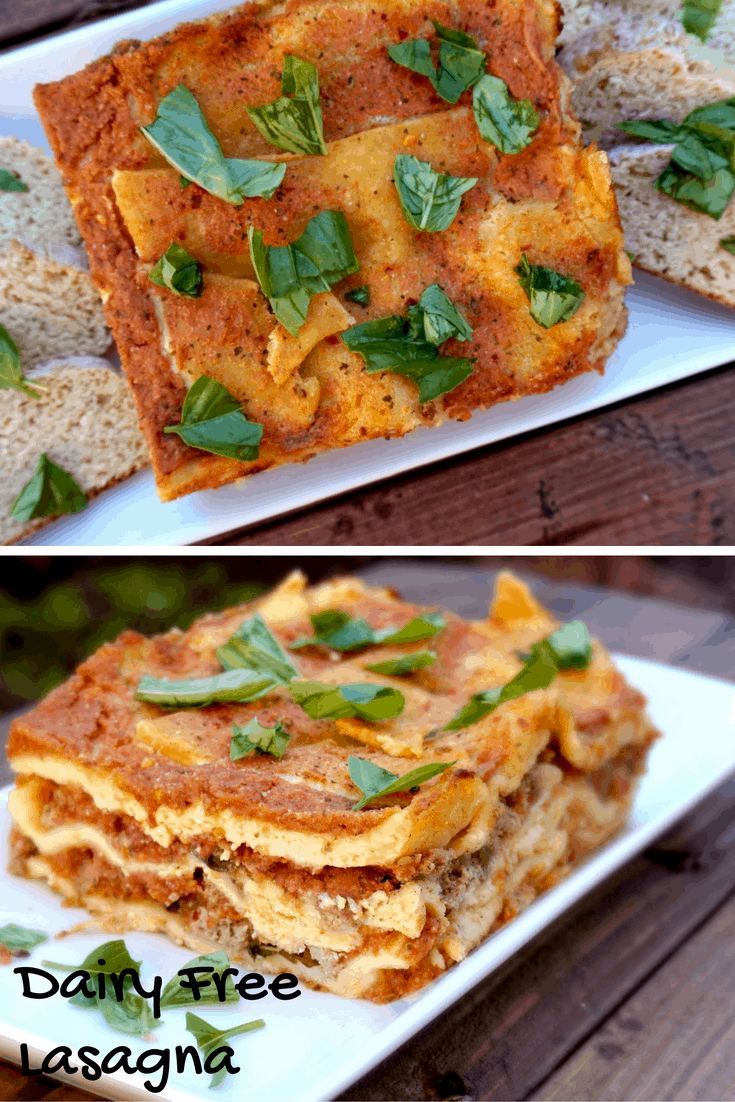 I hope you enjoy! Be sure to hashtag #shawsimpleswaps and show me the recipes you make! I'd love to see your creations.