Tired of giving in to the latest fad diet that promises you to tame your sweet tooth with a no sugar challenge? Then this realistic 7 Day No Sugar Challenge is for you! As a registered dietitian nutritionist in the field for over a decade, I'll help you understand the differences in the types of sugars present in foods while guiding you to make the choices that help you feel your best.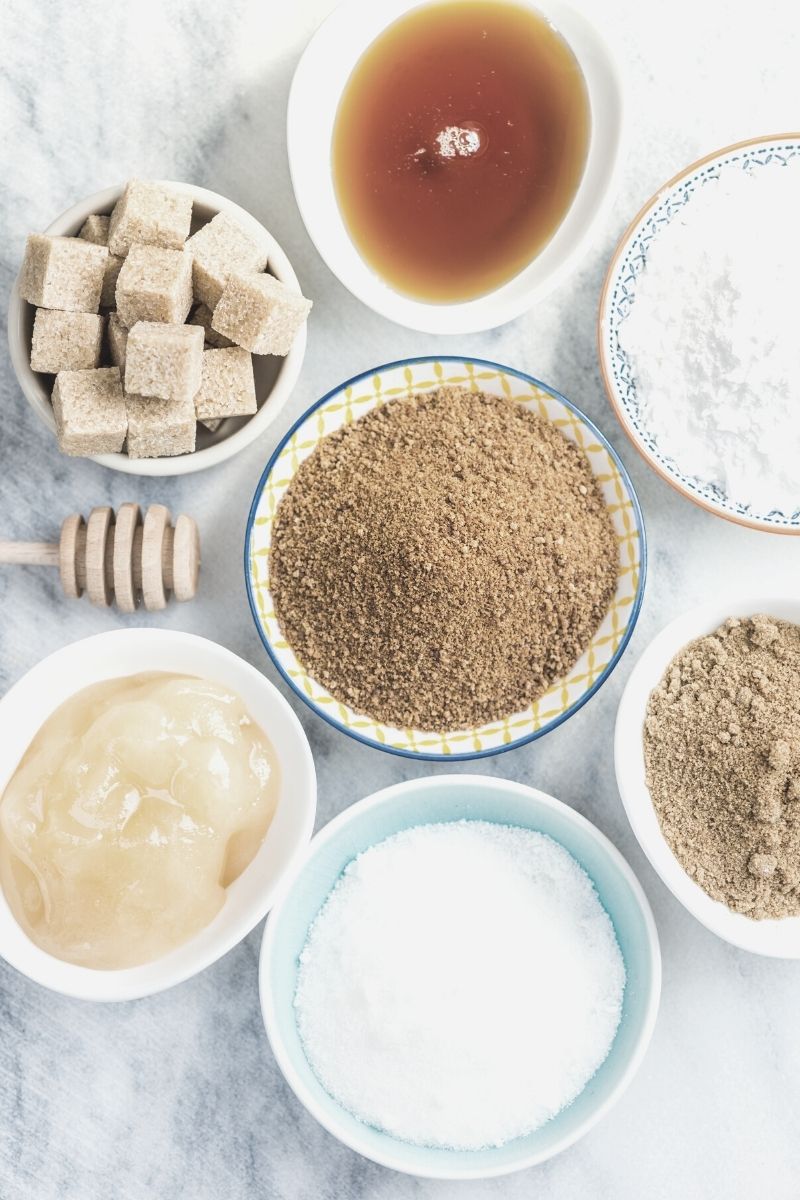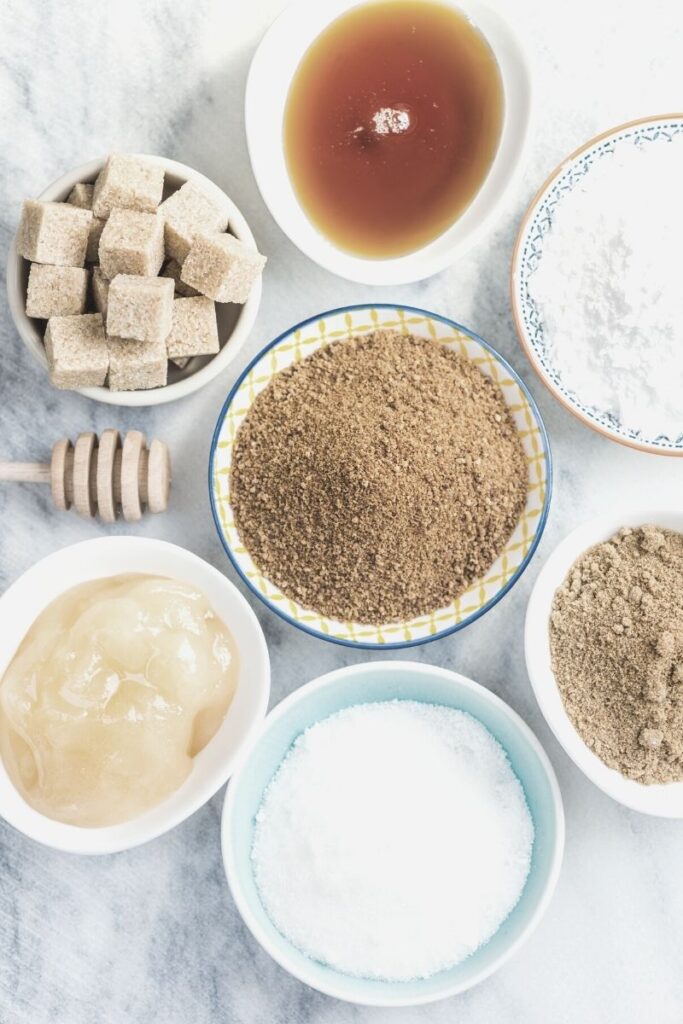 What is a no sugar challenge?
Simply put, the sugar challenges I run here on Shaw Simple Swaps are all sustainable, realistic challenges that help participants understand the world of sugar, while empowering them to make the best choices for their health.
While it does recommend you limit your intakes of added sugars, it is NOT a sugar detox, cleanse, or anything fad-like.
Some no sugar challenges you may read about require you to completely eliminate all foods that have any grams of sugar, added or natural.
This is not that type of challenge!
There's a big difference between added sugars and natural sugars, and the challenges I host as a registered dietitian nutritionist will help you identify those.
The 7 Day No Sugar Challenge I have for you here as well as the 21 Day Added Sugar Challenge are meant for individuals who want to dive deeper into what and how the different types of sugars interact within the body.
Based on the recommendations noted below, this challenge will be individualized based on your energy needs. But, whatever the added sugar recommendations are for your personal nutrition needs, the premise of the 7 Day Sugar Challenge is to stay UNDER that specific number of added sugar grams, daily.
Don't worry if you're confused, we'll get to how to calculate your total maximum added sugar intakes per day shortly!
Who is this challenge NOT for?
I want to make this very clear from the start! This is not a challenge for someone struggling with any diagnosed eating disorder or someone with a history of disordered eating.
This is also not intended for those under supervised medical care.
When does the 7 Day Challenge start?
It's ongoing! I highly encourage you to pick a day, grab the resources below and start! But, I will be hosting these a few times throughout the year in a structured format.
If you're interested in staying abreast on these more formal periods of the challenge, sign up for the 7 Day Sugar Challenge email list here.
What are the differences between added and natural sugars?
For those wondering what are the differences between the two main types of sugar found in foods, this is what you need to know!
Added sugars are:
ADDED to foods, meaning they are not naturally present in the genetic makeup of the food
Use to enhance palatability of foods (aka sweetness) but do not offer significant nutritional benefit
Often found in baked foods, pastries, packaged snacks, and store bought sauces
Natural sugars are:
Inherent in the food, like fructose and glucose in fruits and some vegetables
Not frequently added into the food (unless it's a recipe that is using the natural sugars to sweeten the food, like my Banana Chocolate Chip Muffins)
Offer both energy and beneficial nutrients to the diet
Often found in foods like bananas, apples, squash, dates, and 100% fruit juices
For an in-depth look at what ingredients classify as addd sugars and which are natural, I highly recommend looking into getting my Slash the Sugar Guide.
It's a useful resource that will never go out of style in helping you on your health journey.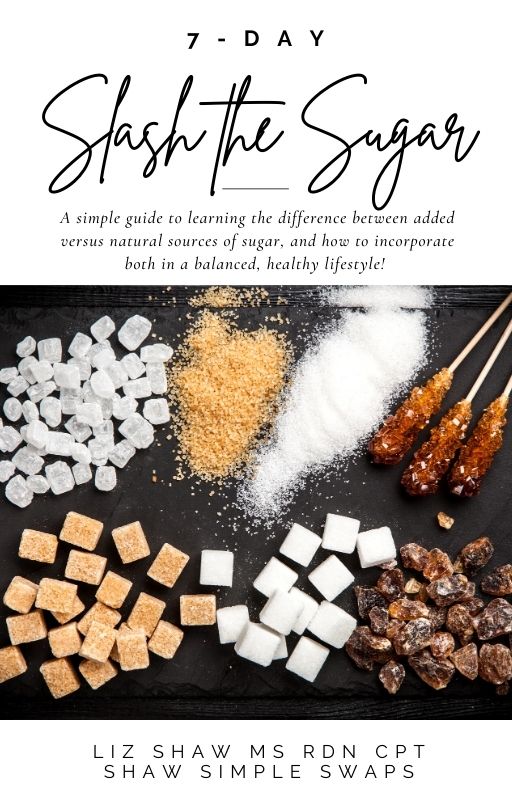 Why should you try reducing added sugar in the diet?
Here's the deal: the Dietary Guidelines for Americans and the American Heart Association both have advised in decreasing the amount of added sugar in the standard American diet (SAD.)
And, there are good reasons for this!
While added sugars are OK in moderation, excessive intakes have been linked to a list of preventable diseases, such as obesity, type 2 diabetes, cardiovascular disease and more.
I want to remind you that there are multiple factors, one being genetics, that plays a large role in the development of these diseases, but it would be remiss not to bring up the fact that lifestyle and diet choices also play a huge role.
Which brings me back to why this challenge is a great, realistic way for you to personally recognize where you can make some small changes in your own diets to help nourish your body for the long haul!
What are the recommendations for sugar in a typical diet?
The Dietary Guidelines for Americans 2020-2025 recommend to consume no more than 10% of daily calories come from added sugars. For someone consuming 2000 calories a day, this would be no more than 200 calories coming from added sources of sugar.
But, how many grams of sugar are in that 200 calories?!
Great question! And, the answer is a simple math formula to figure it out based on your individual calorie needs.
One teaspoon of sugar contains approximately 4 grams of added sugar, and there are roughly 4 calories per gram of sugar.
So, 200 divided by 4 divided by 4 again would yield about 12 teaspoons of sugar or 50 grams.
An even simpler way to look at it is following the American Heart Association (AHA) recommendations that are actually a bit more strict.
The AHA recommends no more than 25 grams of added sugar be consumed per day for adult females, and no more than 37 grams of added sugar consumed per day for adult males.
Now, when it comes to kids, we want to minimize added sugar as much as possible given that they will naturally be exposed to this in many different products and cereals.
But, the American Academy of Pediatrics does take a strong stance and recommends no added sugar be consumed for those under 2 years of age.
As a mom and dietitian, I know this can be hard when many foods marketed towards infant feeding do contain some amounts of added sugars.
However, I do recommend doing your best to adhere to these recommendations as we all know, an affinity for sugar is not something we have to worry about our kids not developoing!
I.E. what kid does not enjoy a slice of cake at a birthday or ice cream cone?!
How to eat less sugar in your daily diet?
Depending on what your typical day to day dietary intakes look like, these recommendations may seem fairly in line with how you currently eat, or may be very drastic.
Whatever the case, please know YOU DO NOT HAVE TO OVERHAUL YOUR DIET OVERNIGHT!
Start with one small change to focus on a week, and you'll be amazed at the big differences you'll start seeing in the first month.
Tips to reduce added sugar in your daily diet:
Choose snacks that focus on the three macronutrient groups (carbs, protein, and fat) to have well-balanced, energy supporting nourishment
Be a smart shopper.
Satisfy a sweet tooth with a smaller portion of your "craving"

You will never hear me say "no cakes, cookies, etc." in a balanced diet. However, I do recommend portioning out the higher added sugar foods you crave and balancing that craving with healthier options throughout the rest of the day

Stock up on frozen fruits

Frozen, pitted cherries are AMAZING for a refreshing sweet
You can even stuff with a piece of dark chocolate for a fun twist
To help set you up for success at the market, I recommend getting my Guide to Healthy Eating.
It helps you not only understand how to take inventory of what you have on hand, but will also help you shop for success!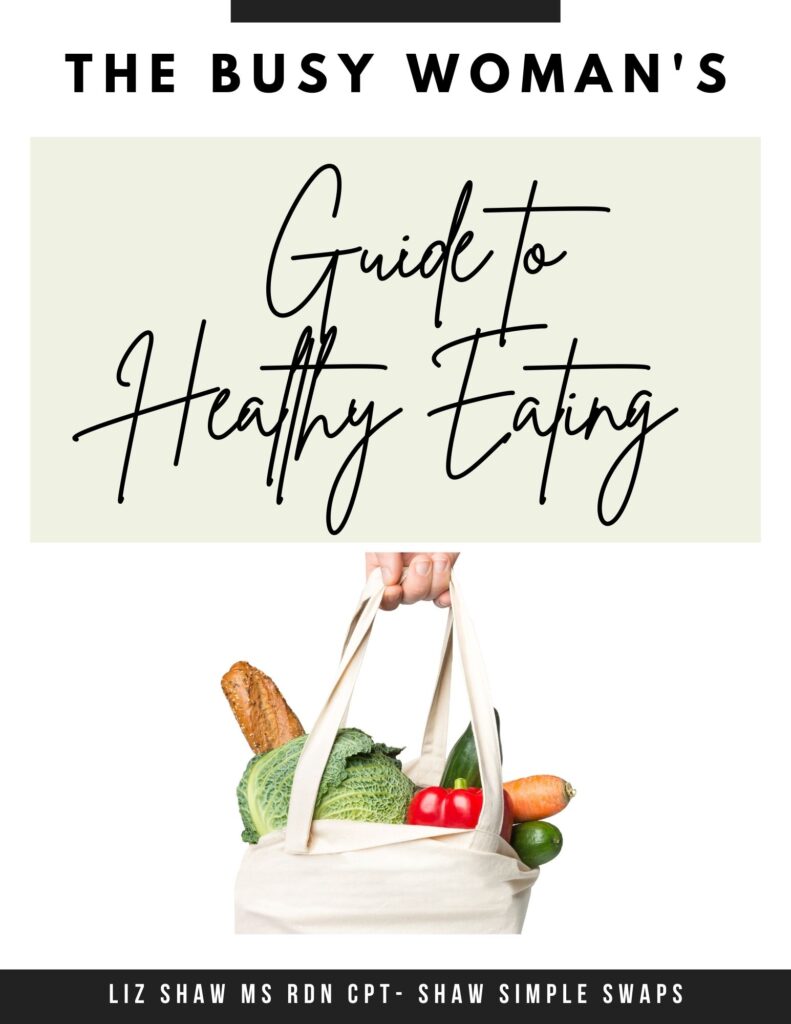 Low Sugar Recipes to Try
For those ready to get started and want to prepare themselves with delicious, low to no added sugar recipes, here are a few of my top favorite recipes to try!
Snacks + Sweet Treats
Main Meals
And for 40 more recipes, checkout my low added sugar recipe roundup here!
I'd love to hear what you think about the sugar challenge! Have you tried one before? What did you think?
Comment below and tag me (@shawsimpleswaps) on Facebook, Instagram, or Pinterest. I'd love to connect with you and learn more about how I can help you on your healthy journey!