4 Days In Switzerland + A Pit Stop In France: Where to Stay, Eat & Explore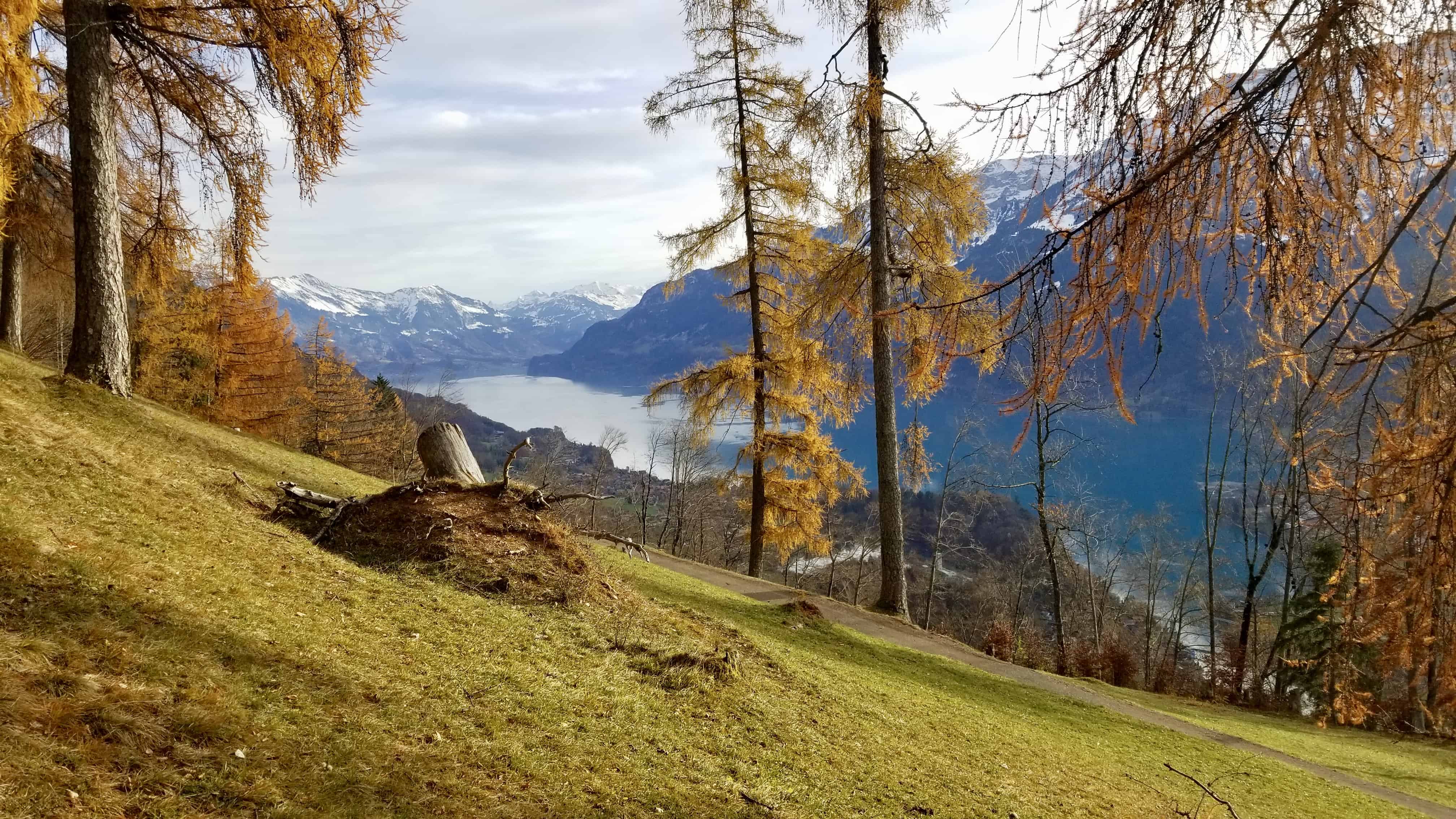 Honest question: have you ever wanted to go to Switzerland?
If you're not shaking your head yes, my hope is by the end of this post you're seriously considering changing your mind!
Switzerland is by far the most breathtaking country I've ever visited. I always thought New Zealand was until I came to this magical oasis.
In just 4 Days In Switzerland + A Pit Stop In France, Mr. CEO and I explored, ate and soaked up every minute we could of the Turkey Day we spent out here.
Since we covered a lot of ground this past week, I'm going to divide this into sections and bullet points. You're welcome! ?
Zermatt & The Matterhorn 
Zermatt is a no car town that lies just at the base of the Matterhorn, the iconic mountain that also happens to be the inspiration for Toblerone Chocolate ?
It's a little pricey but so worth the investment to get your bottom up there to see it.
$16 CHF PP roundtrip to take the train from the base town, Tasch, to Zermatt
$89 CHF PP to purchase the lift ticket to take the 2 mile ride to 16000 ft above sea level to see the glacier paradise
$35 CHF to enjoy fondue & a beer at the base of the mountain at a small
Allow yourself a full 6 hours to explore, eat and see the land if you're during off season. During peak times, I can't imagine the wait!
Chamonix, A Quick Stop In France 
Just a short 2.5 hours drive from Zermatt lies Chamonix and Mount Blanc, the tallest peak in Europe in the French Alps. If you're interested in seeing this, save your $ from staying the night in Zermatt and take the quick drive to Chamonix!
Truth be told we pulled a Liz and took photos for the first part of the morning of the opposite mountain that our hotel room faced. The town was pretty quite but we loved it so much, definitely in our top 3 places we stopped on this trip!
A fairly inexpensive night in France!
Hotels.com purchase of Hotel Le Morgane $100 CHF
Dinner at Boccalatte (one of the only open restaurants but so DAMN good) $40 CHF

Included 2 beers, 2 wines & 2 large goat cheese salads
PS- make sure the waiter understands if you want to split you don't mean 2 orders of the same thing ?
All in all, a great time!
Geneva & Lausanne, A Quick Stop 
We were on a mission to see Lake Geneva, I just had to see it! I had heard so many wonderful things about it and I had to mark it off my list.
Honestly, maybe we didn't see the right things, but a quick 2 hours in each city was enough for the both of us. We enjoyed some good food, pretty scenery but they were both a lot more busy than any city we'd been in thus far. If you're more into hiking, adventure and exploration, then I would suggest just a quick bite in either city, no need IMHO to go to both.
So, long of the short, pick one of the two, Geneva or Lausanne, and enjoy a meal there and soak up the view of the lake!
Geneva Meal – $24 CHF with a burger and beer (Highly recommend this place though, Edward's Rive Droite Rue Pecolat)
Lausanne Christmas Market – $15 CHF, waffles, marronis, and wine
Interlaken, The Magical Oasis in the Swiss Alps 
Without question, put Interlaken on your MUST SEE list and book a room for 2 nights. There is so much to see and explore, you'll want to soak it all in.
First off, the hiking!
While it was winter and quite a few of the trails were closed, the hike to Harder Kulm was still accessible and breathtaking, shown below!
In all honesty, I'm super proud we made it up to the top as quickly as we did (it took us about 90 minutes when the estimated time is 140 minutes).
Why?
Because the next best thing to do in Interlaken, eat and drink! 
Interlaken, hands down, is a must!
Hotels.com booking at Hotel Krebs, $160 a night plus breakfast included. (A little pricey and honestly it was a bit janky, I would think the same quality would be at the 3 star hotels, too.)
Meals & beverages, $100 CHF
Priceless memories, infinite!
Thanks for joining me on our Thanksgiving week travels! In case you missed them, here's a few other of our Switzerland explorations!
Let's chat! Have you ever been to Europe?! What are your MUST SEE places?!