Swiss Travels – Hockey, Lucerne & Centovalli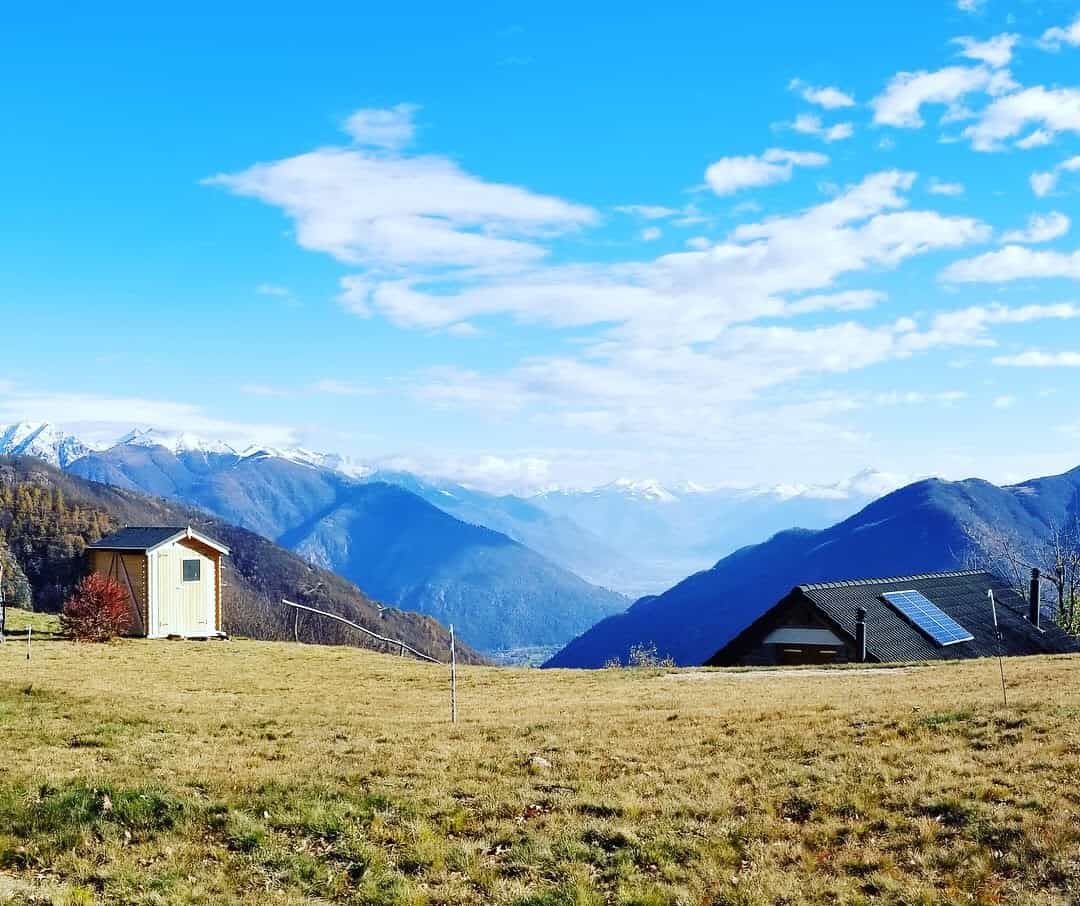 Someone pinch me because I'm still dreaming about this view we saw over the weekend in the hills of the Centovalli!
But, let's rewind a little bit so I can catch you up on the past week since the first revisit of the Life Lately series (you can find that here) now that we're back in Switzerland! (And, more on that transition here in case you're just joining the Simple Swaps community.)
We started off the weekend before last hitting up a hockey game, Swiss style!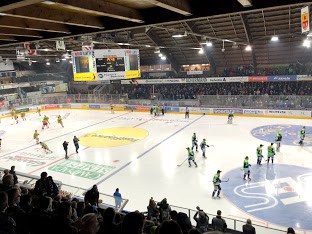 One of Mr. CEO's colleagues out here is a hockey fan too, so he was super excited when he heard us Americans were up to venture out to a game with him. While most regions in Switzerland have only one team, we learned at this game that the canton of Ticino that we currently live in has two, aka, they're arch rivals!
It was a very interesting game (being it was my first professional hockey game IRL (in real life) that I had ever seen. I really enjoyed it, almost more so than football! I think it was the fist fight we saw break out on the floor, or the random car that came on the ice and started doing donuts during half time!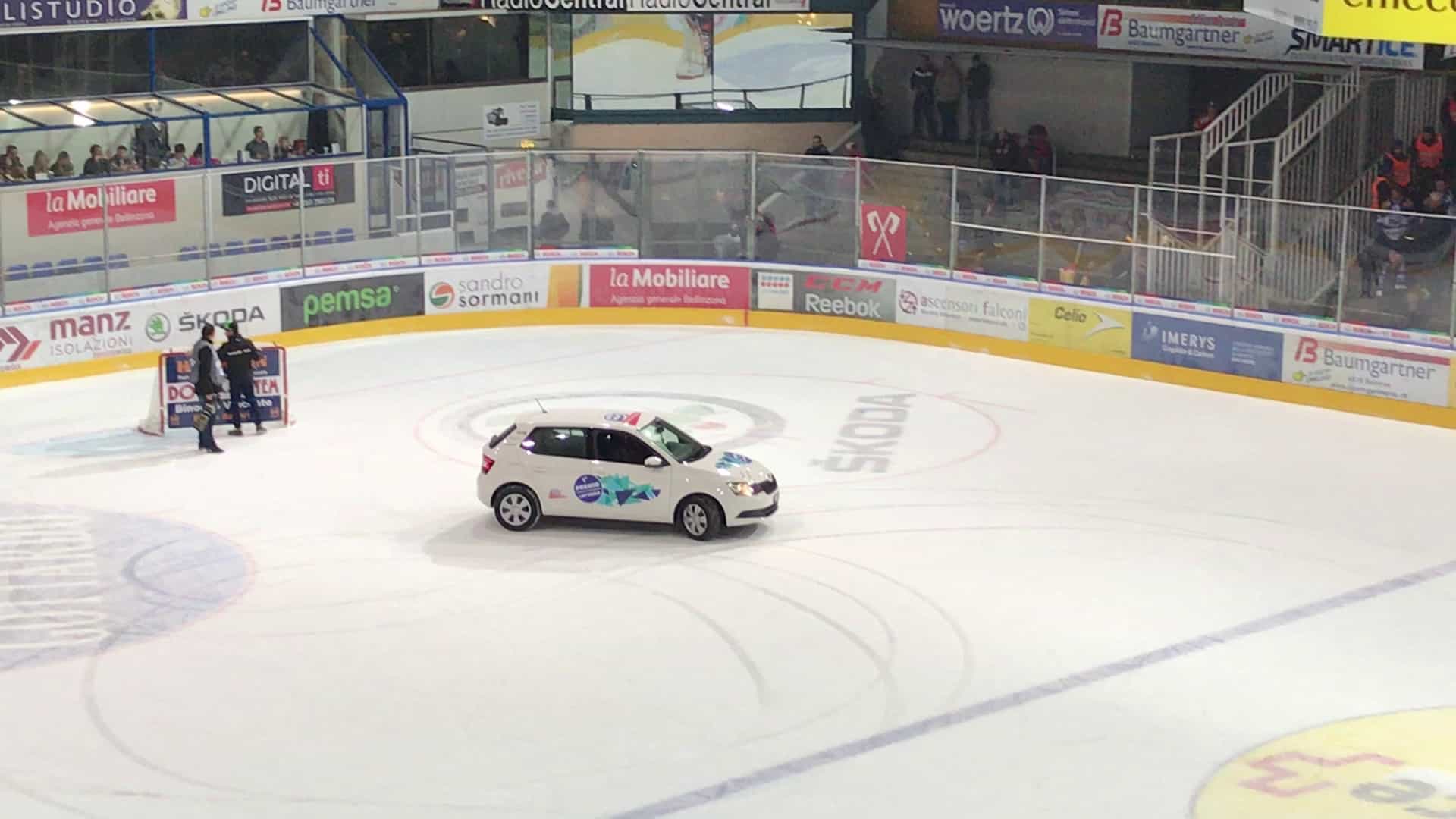 Of course we were both excited to see what sort of FOOD they would serve at their games. #sorrynotsorry, we do love to eat!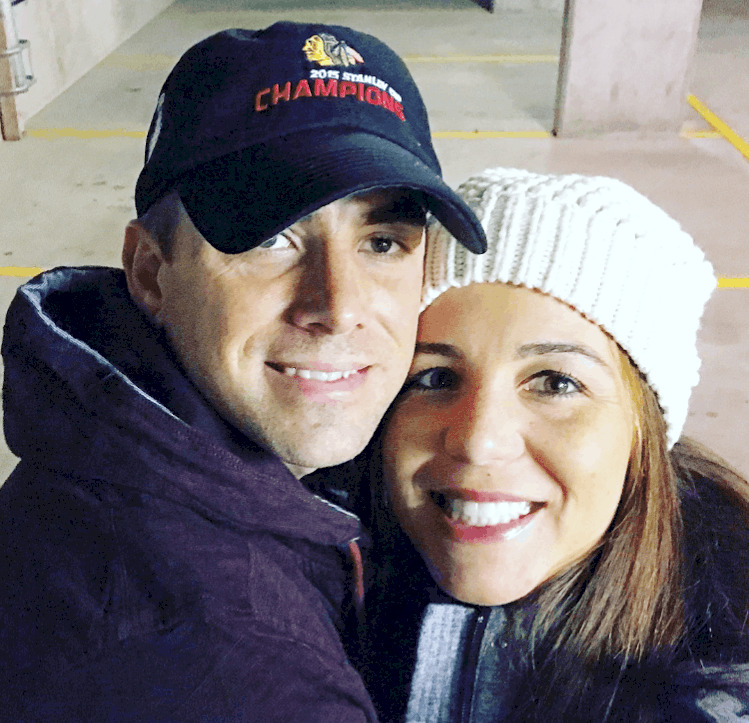 And, lucky for us, we were both pleasantly pleased. Now, unlike the USA NHL, this was more like a minor league as far as the appearance of the stadium and the amount of sponsorship present (nope, they're was no McDonalds on site!)
We did manage to snag a bag of roasted and spiced almonds. Yes, I did enjoy every last one of them. Portion control, what's that?! #simpleswapfail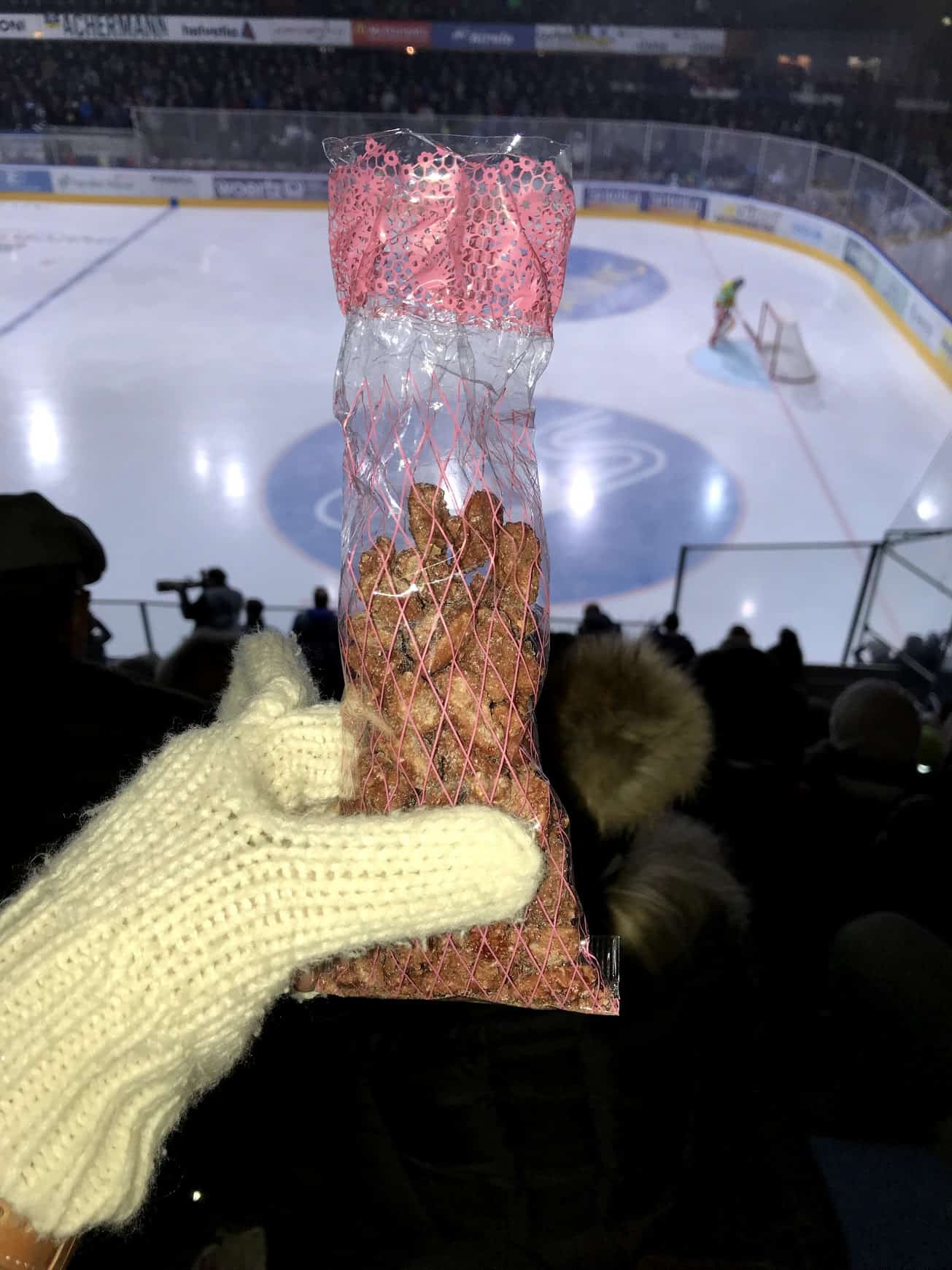 And Mr. CEO's pal introduced us to maronni's, or as we know them in the states, chestnuts, which he really enjoyed!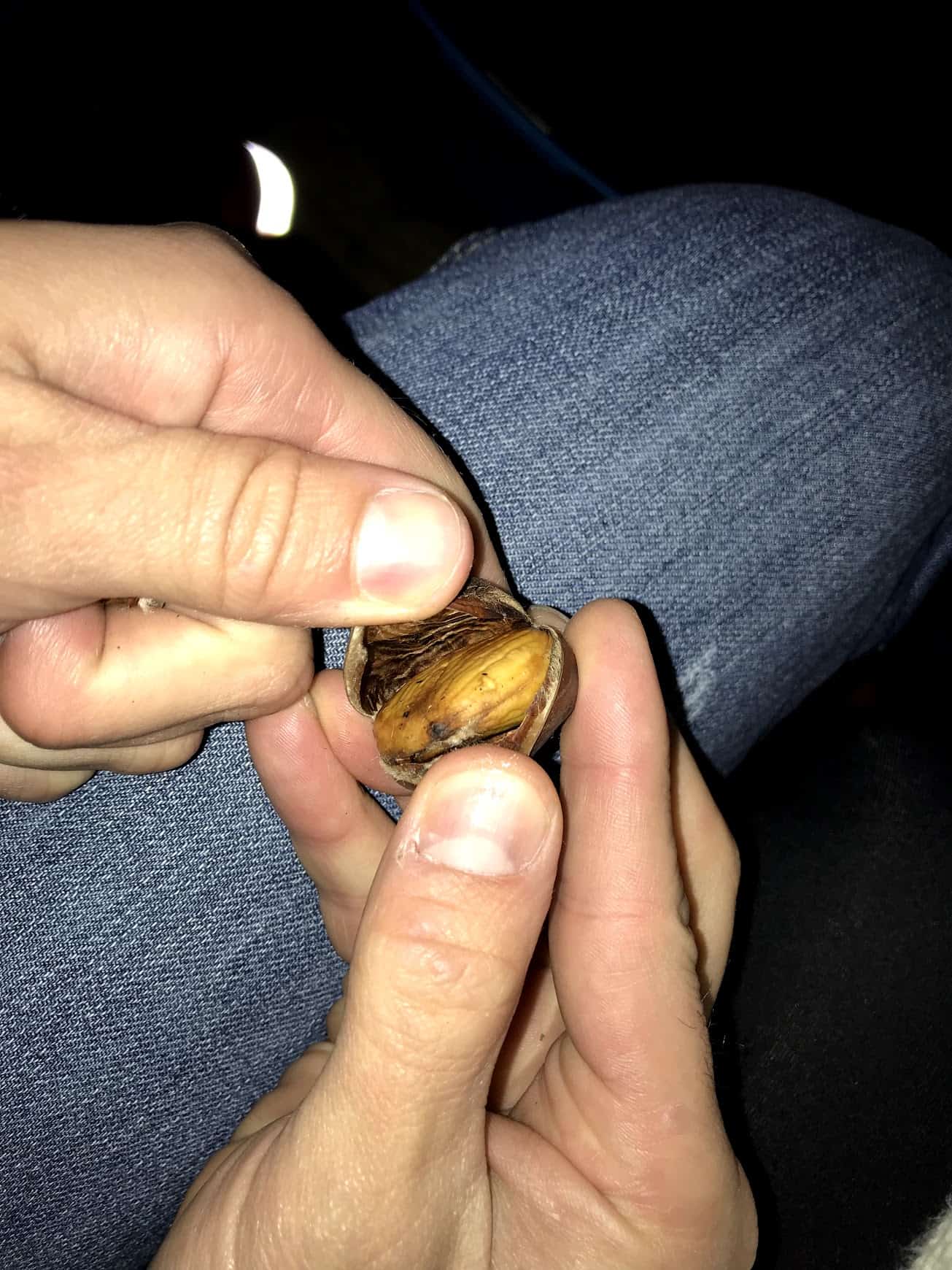 We spent the following week working, or Wayne working and me attempting to work and study for my CPT exam. It's tough when he's gone from 7am to 7pm most days, but, I'm getting in a grove this week (FINALLY) and really enjoying the time I've got to work on some of the things I've wanted to for myself.
But, I'm not going to lie, I look forward so much to Friday night's when he gets home and we have the entire weekend to play! This past weekend we decided to explore Lucerne Saturday and then hike Sunday.
Lucerne is a breathtaking city about a 2 to 3 hour drive from where we are down in Locarno. It was well worth the trip and the insanely long tunnel we drove though known as the Gotthard Tunnel that is 17 KM long! This tunnel is nuts, seriously.
Anyways, enough about the tunnel! Once we got to Lucerne, we parked in a covered parking lot that was about 1/4 a price of the train station lot. Word to the wise, if you want to travel on a budget, do that! It was about 10 franks to park for 4 hours.
We didn't really have an agenda, that's one thing we promised ourselves we would enjoy this time. No agenda, no plans, just go with the wind. And we did just that. A few hours wondering around the town and visiting every little market on the waterfront. The flavors of fresh pastas they sold and fresh veggies were unreal!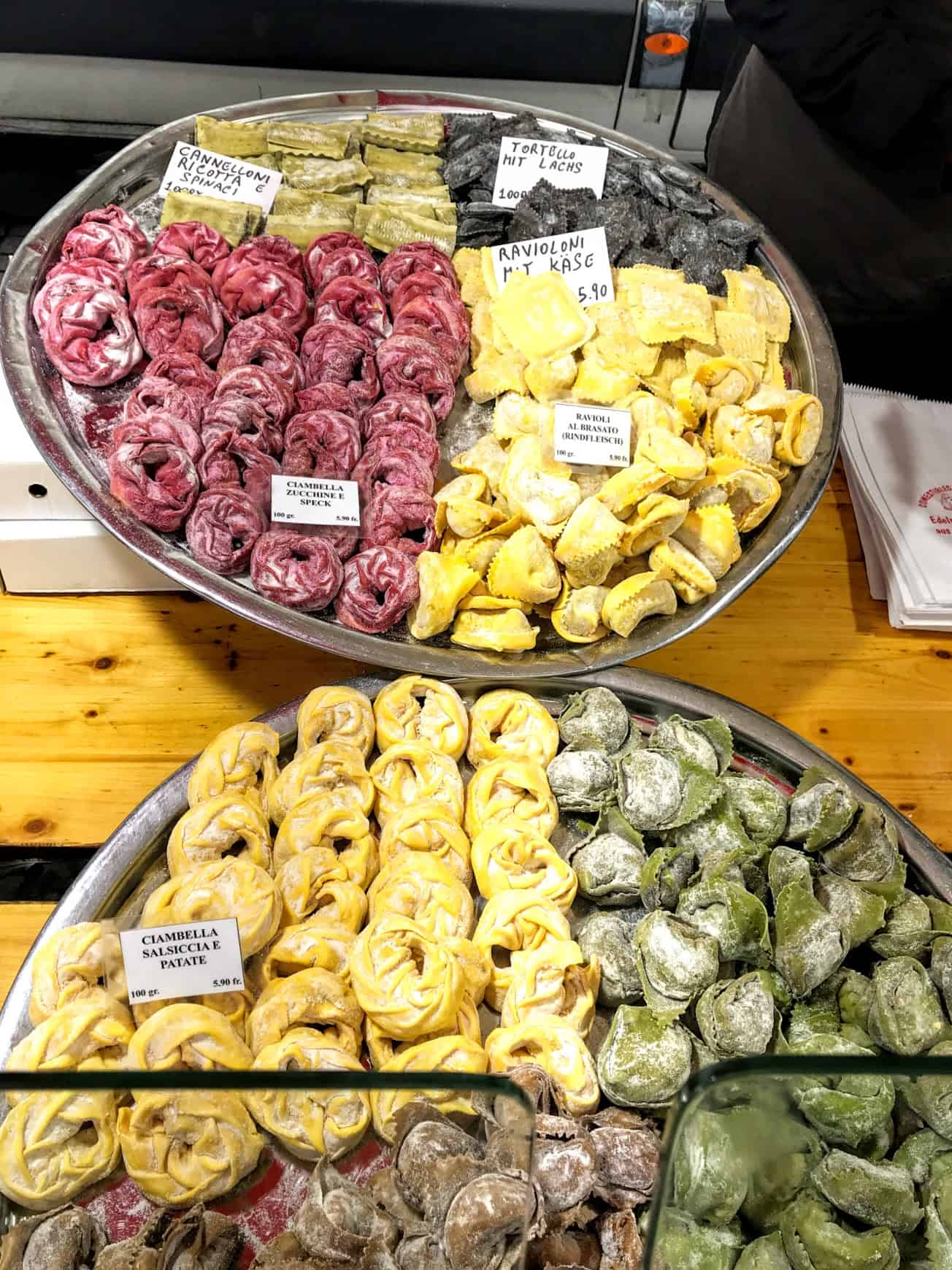 And, not to mention catching this view of the picturesque bridge was simply amazing.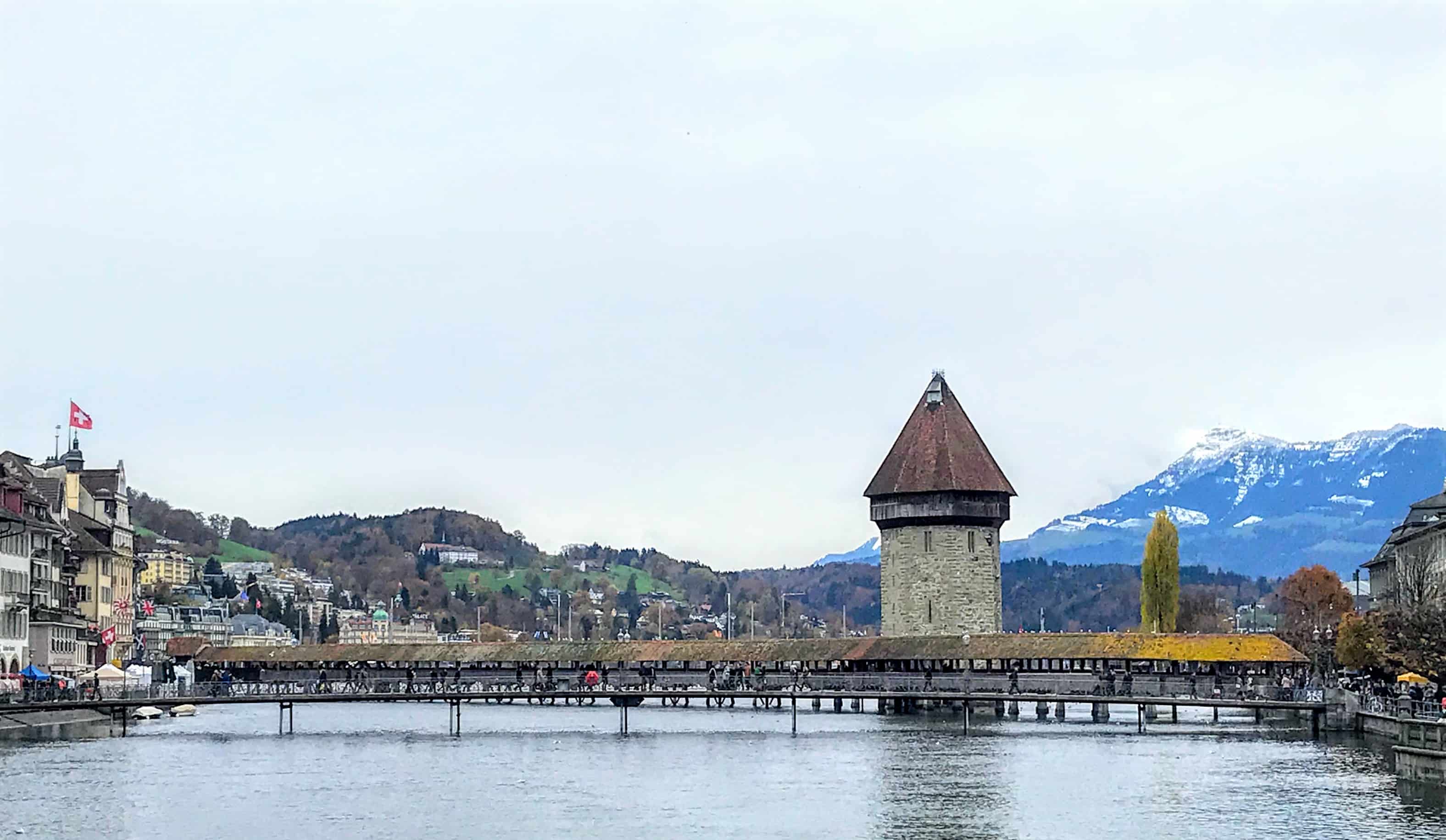 Mr. CEO has an infatuation with bridges, so naturally I had to take his picture on it too!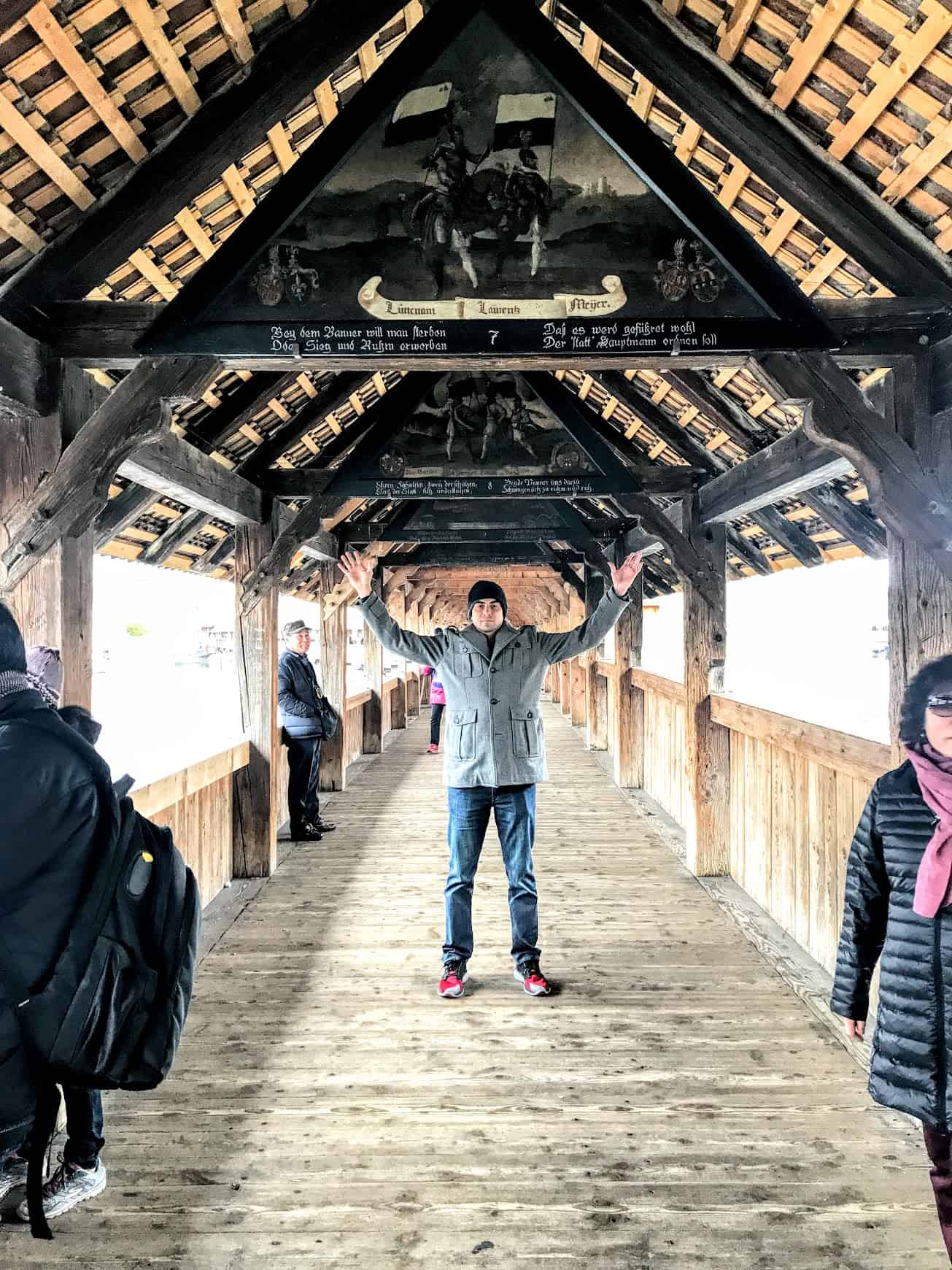 We grabbed lunch on the waterfront at the Rathaus Brauerei, and it was seriously fantastic. We were both hesitant thinking it would be a tourist trap, but after wondering about 2 miles out of the way (in the rain) and realizing nothing else was open, settled on this and were SO GLAD we did!
After our late lunch we headed back and by 7pm were watching Christmas movies on the tablet in bed… #oldatheart!
Sunday was a fun filled day marking hike #48 of the 52 Week Hike Challenge I've been on this year. We headed south about 30 minutes from our apartment to the Centovalli and it was simply incredible.

Mr. CEO took the photo above and nailed it, wouldn't you agree?!
3500 feet above sea level and the most incredible hike I've ever been on in my life. Not only did we see waterfalls, but also found tons of empty maronni shells that people gather to sell on the street markets!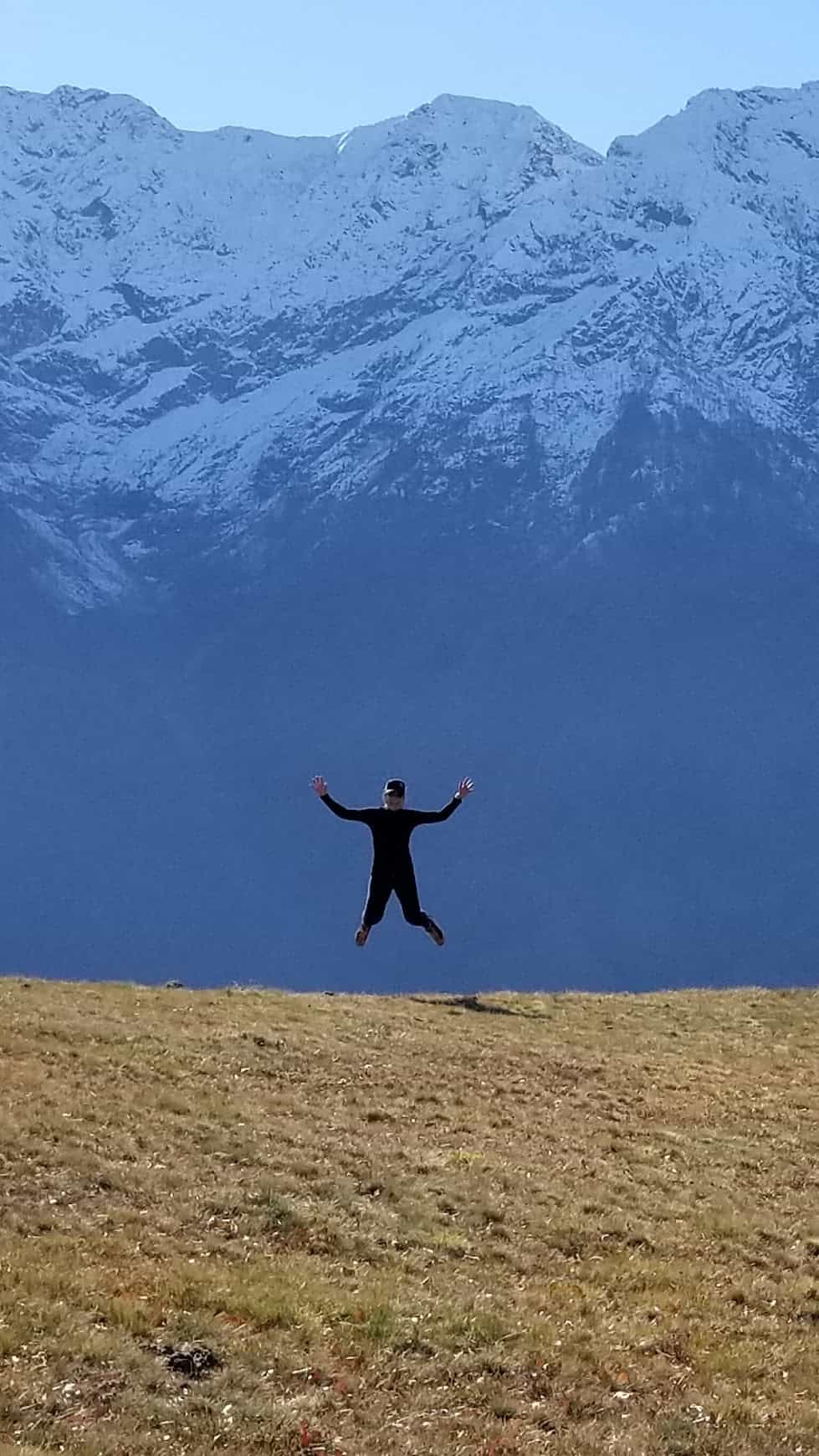 And again with the photag skills, Mr. CEO :)!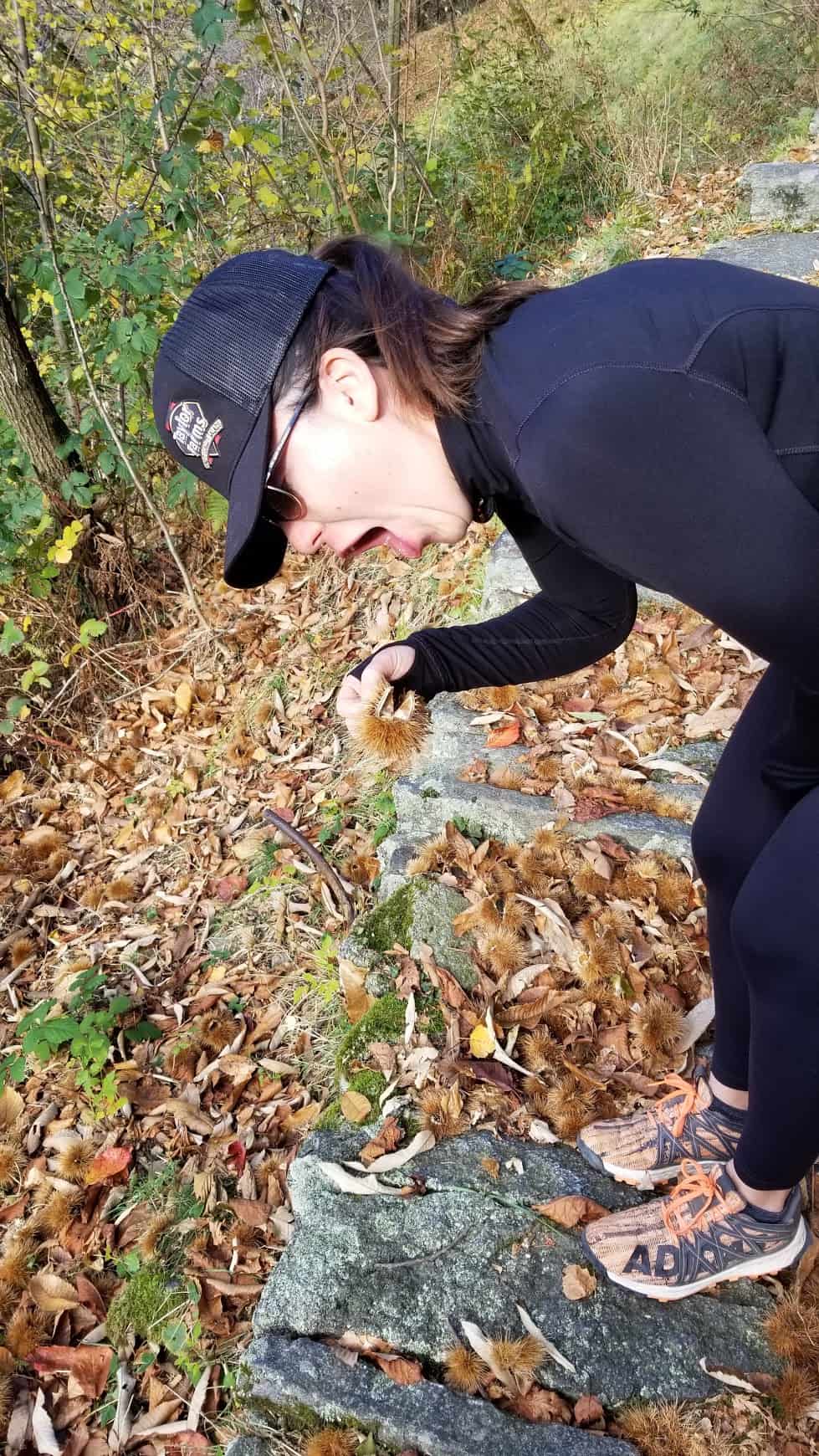 Don't worry, I'm to OCD to eat then in the wild, plus, they need to be cooked first!
Well, that's all folks for today. I hope you're enjoying the Swiss Travel updates and be sure to follow me over on Instagram for daily stories.
Now, tell me, are you the type of person who has to plan out your vacations or can you go with the flow? I'd love to know!
If you're looking for a complete guide though to your Swiss travels, check out my pal Julie at Running In a Skirts must do list!