Healthy Snowball Cookies – YES, it's a real thing!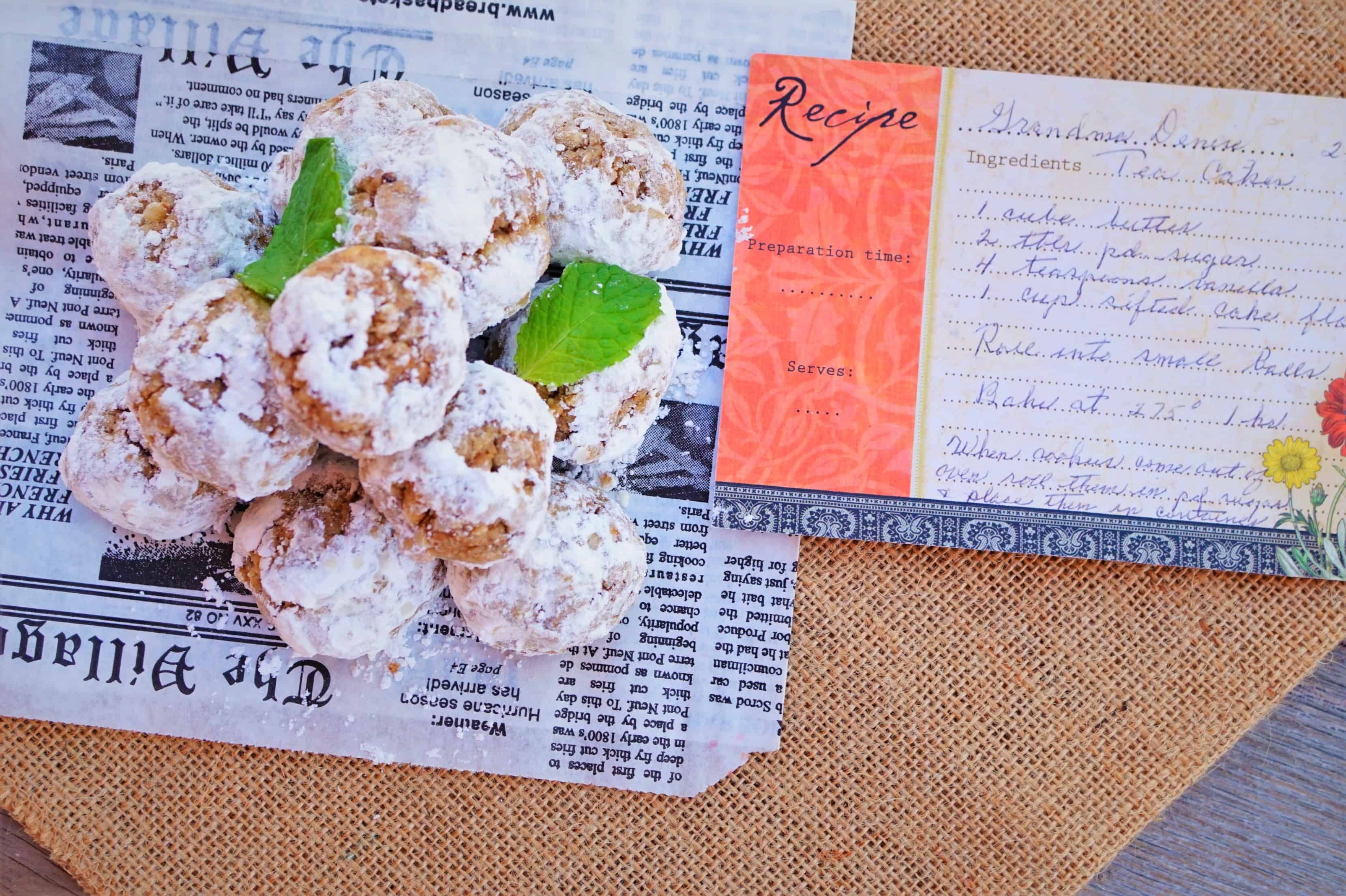 You know what time it is right…?
The Recipe ReDux time that is!!!
This month the theme is FIRST COOKING RECOLLECTIONS and I have to be honest, I feel like Higher powers knew I needed this right now.
I've loved to cook since I was a kid – some may say it's in my blood.
The best memories of my childhood always seem to stem around a gathering in which food was involved. Go figure – my Italian roots remain true!
Grandma's Snowball Cookies are without question the most memorable cooking recollection I have. She'd whip up around Christmas season and hands down, these little balls of joy could seriously brighten anyone's day.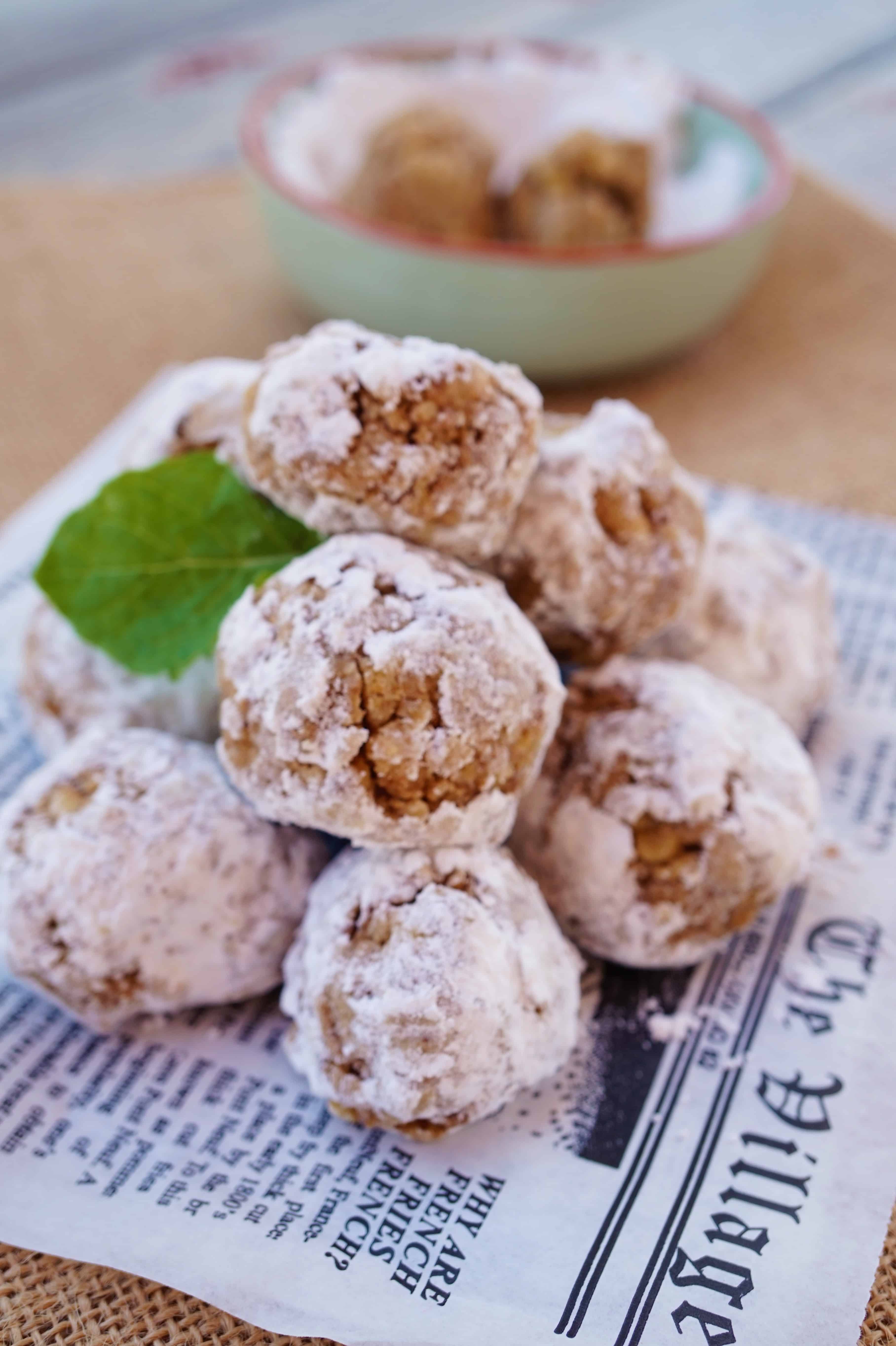 I remember so fondly how we'd gather in the kitchen and create a "winter wonderland" in sunny Southern California from the amount of powdered sugar we'd get everywhere.
Sure, I know my mom probably wanted to slap us for being so messy, but neither her nor my grandma would yell; they just cherished the moment of sharing their passion of creating devilishly good food with us.
Over the last 5 years these cookies have remained absent from the holiday gatherings, largely in part due to my grandma's diagnosis with Alzheimer's disease.
But, my wonderful grandma did a VERY important thing when she realized her memory was fading quickly – she gifted each one of the Zabel girls a handwritten Snowball Cookie recipe and wrote a kind, gentle note on the back.
This recipe has hung in my kitchen ever since and it was inevitable I HAD to make Healthy Snowball Cookies this month.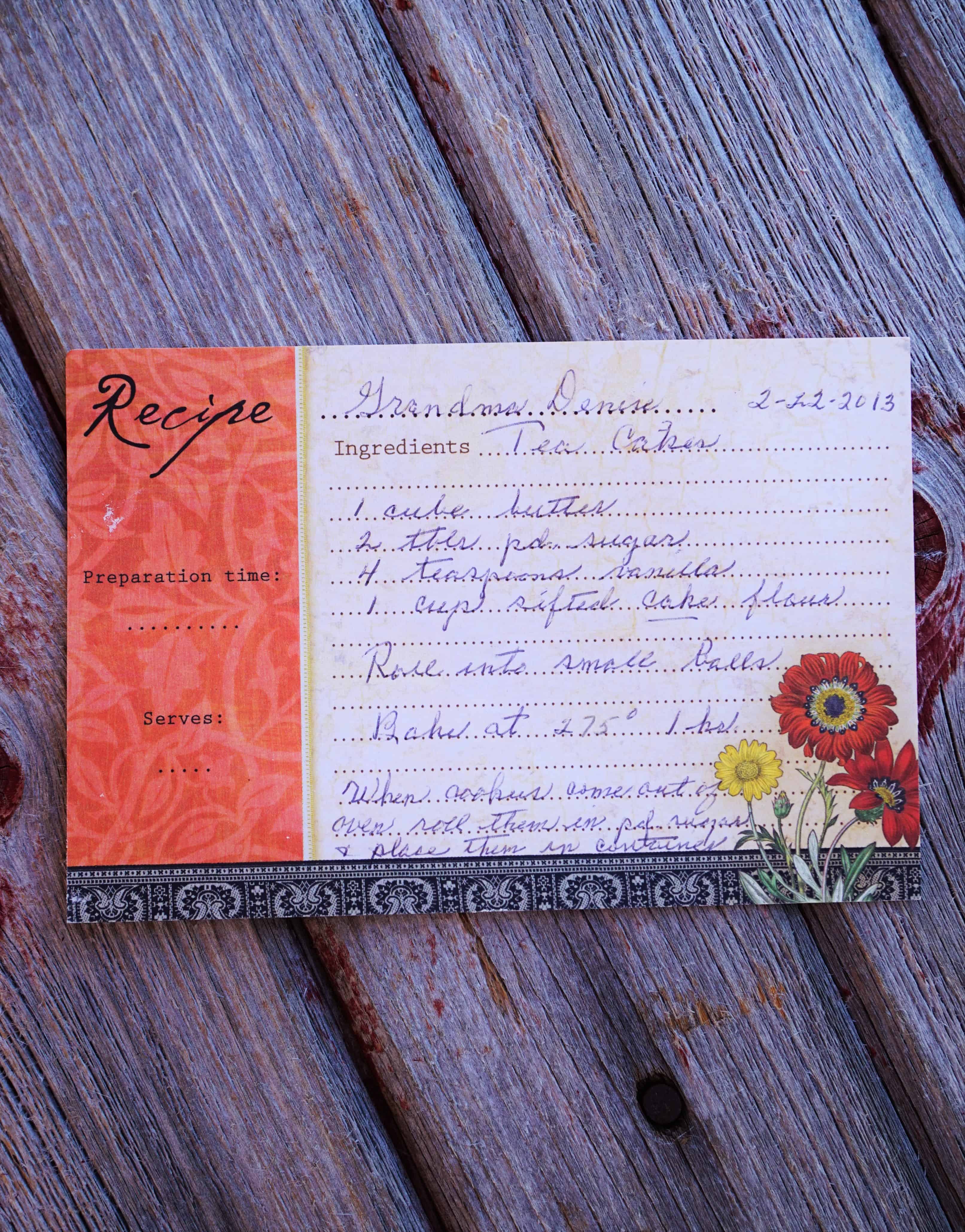 Now, I will let you know I had these babies taste tested by not only the man who has consumed these for over 60 years (aka grandpa), but also the fabulous Living Well Kitchen and Mr. CEO.
Hands down… it was unanimous … #WINNER!!!
So, let's honor the wonderful woman who created inspired these Healthy Snowball Cookies...
Denise Mary Barbarino… Loving wife, mother, grandmother and friend!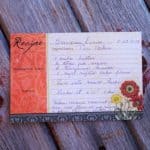 Healthy Snowball Cookies - Vegan + Grandma Approved!
Ingredients
2

cups

walnuts

finely chopped

2

teaspoons

vanilla extract

2

tablespoons

natural nut butter

1/4

cup

vegan butter spread

or butter of choice, softened

1/3

cup

packed brown sugar

1

cup

white whole wheat flour

sifted

3

tablespoons

powdered sugar
Instructions
Preheat oven to 275*F.

In a food processor, pulse walnuts for 10 to 20 seconds, until finely chopped.

Add to a large bowl, mixing in vanilla extract, nut butter, vegan butter and brown sugar. Stir for 2 to 3 minutes using a spatula.

Add in the sifted flour until uniform and mixture resembles a dough.

Portion into 1 tablespoon balls and place on a large baking sheet lined with parchment paper.

Bake for 45 minutes.

Remove and let cool. Dust with powdered sugar.
Recipe Notes
Store in an airtight container for 2 weeks, freeze for up to 3 months.
Healthy Snowball Cookies – think they'll make your holiday cookie exchange?