Searching for the perfect cake bite you can enjoy on a gluten free diet? Well, your search is over friends because I've got just the recipe for you! These Gluten Free Cake Pops are so easy to make and taste just like a traditional cake pop with 50% less sugar. You won't regret making these!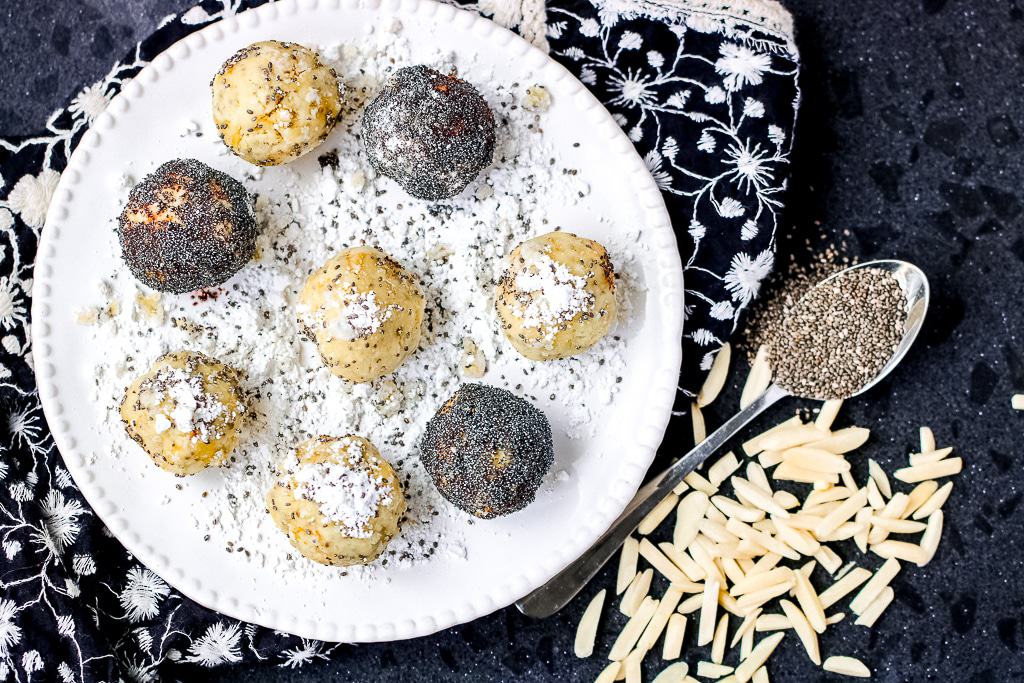 Are you on team cake pop?
I'm certain you are if you've come for this recipe!
But, here's the deal. This isn't your ordinary cake pop covered in frosting and filled with butter.
Nope, not one bit!
This cake pop is the cake pop you can have morning, noon and night.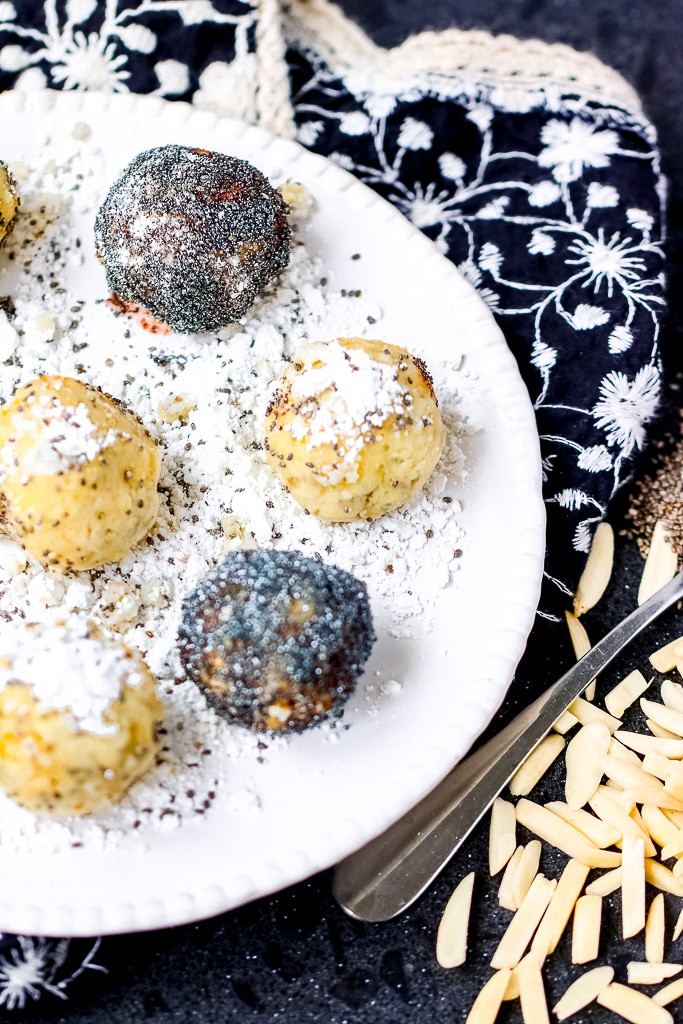 Are these gluten free cake pops healthy?
According to me, yes!
These are certainly healthy cake pops, considering they average 110 calories a pop and just under 1 gram of added sugar.
In comparison, a traditional cake pop has over 200 calories and 10 grams of sugar!
Plus, they're gluten free too, meaning everyone regardless of dietary needs can enjoy them!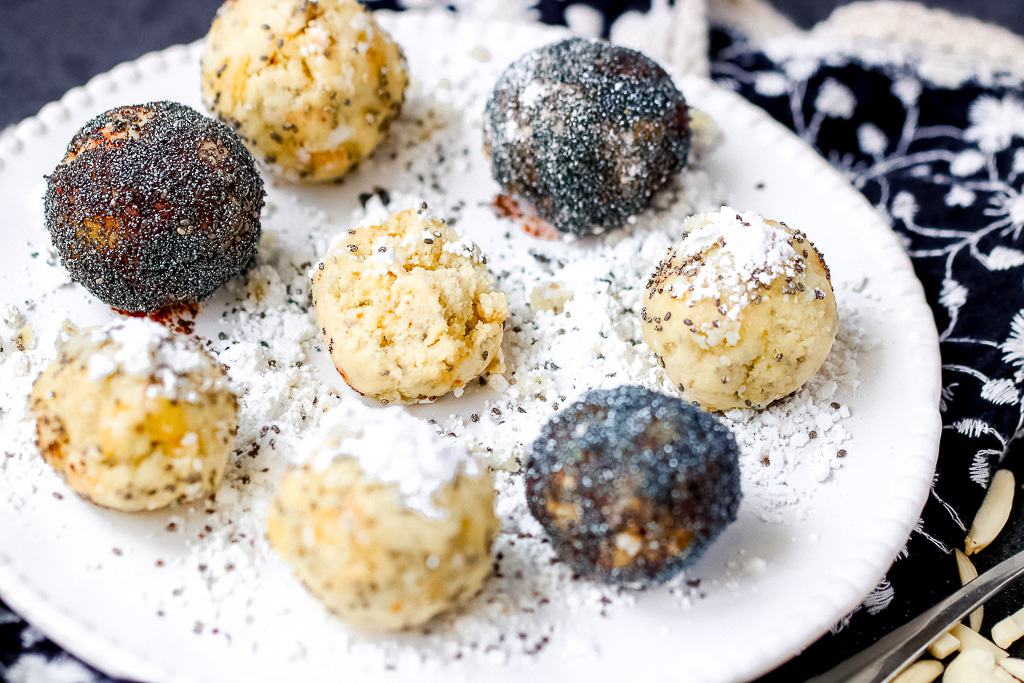 Can I modify these?
Yes, but proceed with caution! Here are some common question I receive on this recipe.
I don't have chia seeds. What can I substitute?
Here's the deal: chia seeds are not only a nutritional powerhouse, they also absorb a lot of the liquid in this recipe to get just the right texture.
While you can use poppyseeds, they don't have the same properties as chia, meaning I can 't guarantee you won't end up with a mushy mess!
If you want to try it, start small and use 2 tablespoons of milk to begin.
I don't have almond flour. What flour can I use?
Really, any type you like! I've made this with white-whole wheat flour and an oat flour and both turned out great.
Just be mindful if you want these to remain gluten-free, you will need to use a gluten-free flour.
Any other tips for quick, easy and healthy breakfast recipes?
You bet!
We love these Banana Bread Chocolate Chip Muffins and Blueberry Almond Cookies for an easy option to go!
If you're looking for something a bit more savory, then try these California Breakfast Burritos!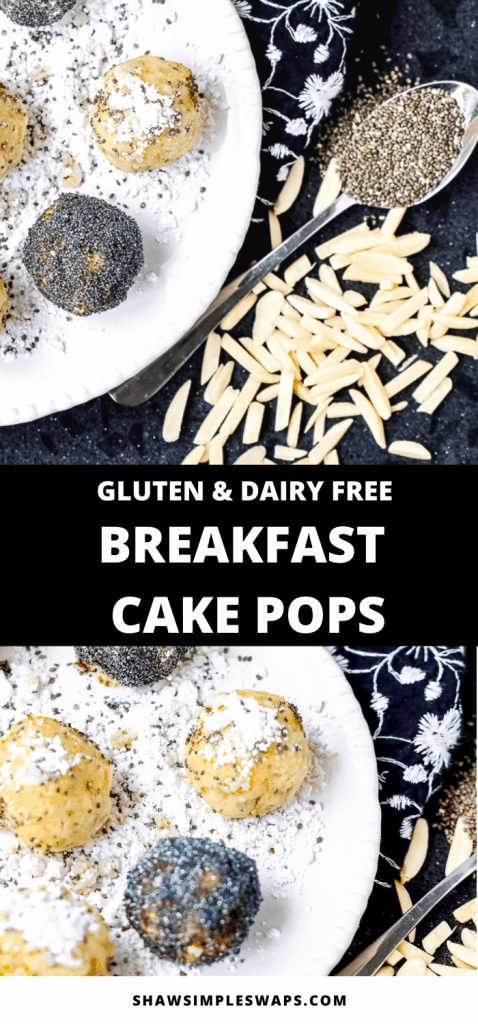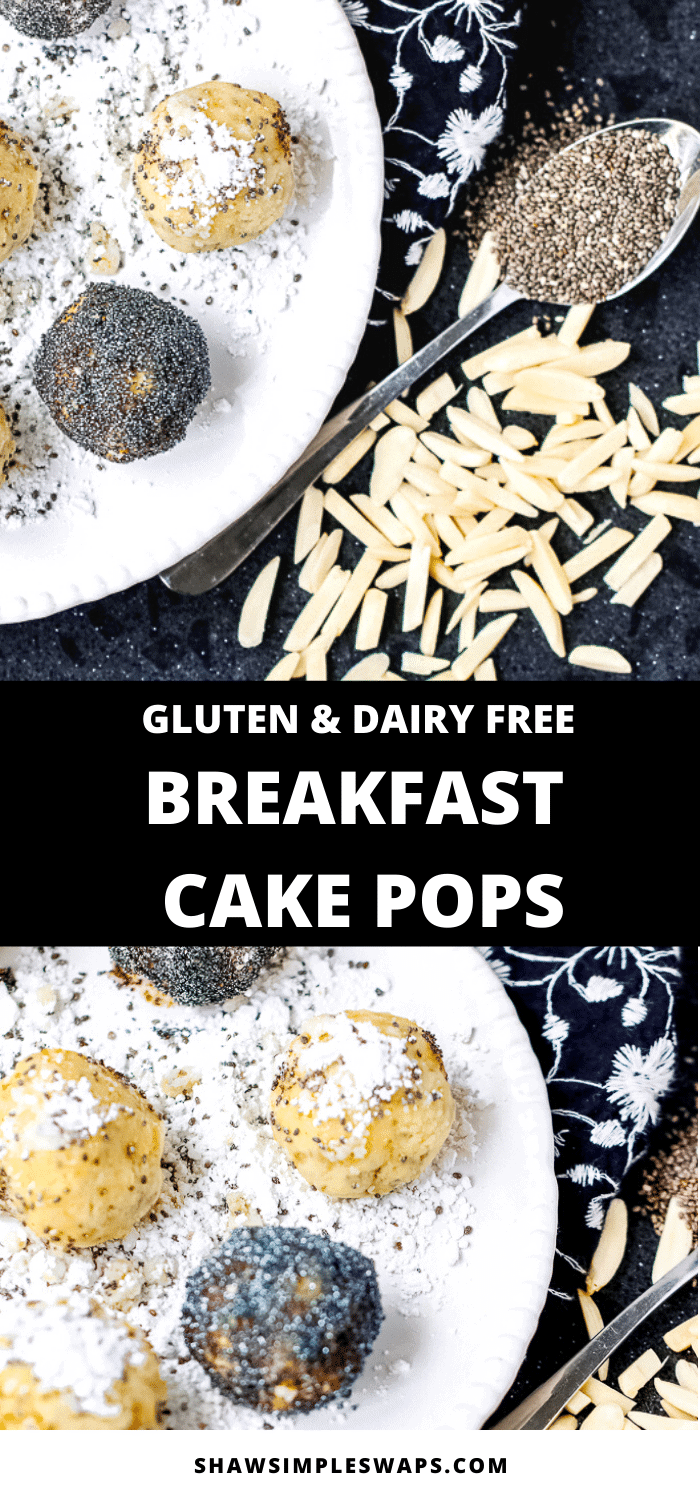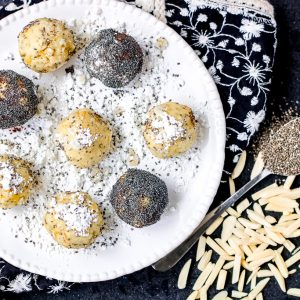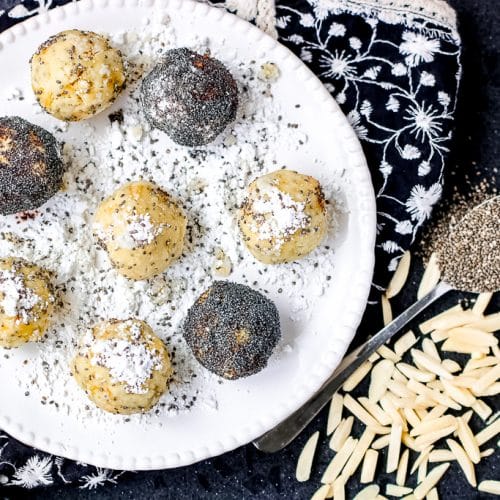 Gluten Free Cake Pops
This healthy cake pop is low in added sugar and gluten free, making it a great sweet treat you can enjoy any time of day, breakfast included!
Print
Share by Email
Ingredients
1

cup

almond flour

3/4

tsp

baking powder

1/4

tsp

salt

1/2

cup

unsweetened applesauce

1

tbsp

oil

1

large

egg

3/4

tsp

almond extract

1

tbsp

cane sugar

1/2

cup

unsweetened almond milk

1

tbsp

chia seeds

1/4

cup

powdered sugar

optional
Instructions
Preheat oven to 350 degrees F.

In a small bowl, mix almond flour, baking powder and salt.

In a medium bowl, mix remaining ingredients (except for powdered sugar.)

Gently fold the dry into the wet ingredients, making sure the entire batter is thoroughly mixed.

Spray an 8×8-inch loaf pan with cooking spray. Pour batter into the pan.

Cook for about 25 to 30 minutes, or until wooden pick comes out clean when inserted into the cake.

Remove from oven and cool on a wire rack for 20 minutes.

When cool, remove cake with your hands and transfer into a large bowl. Begin to crumble the cake with your hands, using the back of a fork or pastry blender as well to create a uniform consistency.

Using a 1-inch scoop, portion out cake crumbles and form into a round ball. Repeat with remaining cake until 9 pops are formed.

Roll in powdered sugar if desired and place in an airtight container. Store in the fridge for up to 7 days.
Nutrition Facts
Gluten Free Cake Pops
Amount Per Serving
Calories 114
Calories from Fat 81
% Daily Value*
Fat 9g14%
Cholesterol 23mg8%
Sodium 92mg4%
Potassium 58mg2%
Carbohydrates 6g2%
Protein 4g8%
Vitamin A 34IU1%
Vitamin C 1mg1%
Calcium 69mg7%
Iron 1mg6%
* Percent Daily Values are based on a 2000 calorie diet.