Diet Tips to Improve Heart Health- Try This Versus That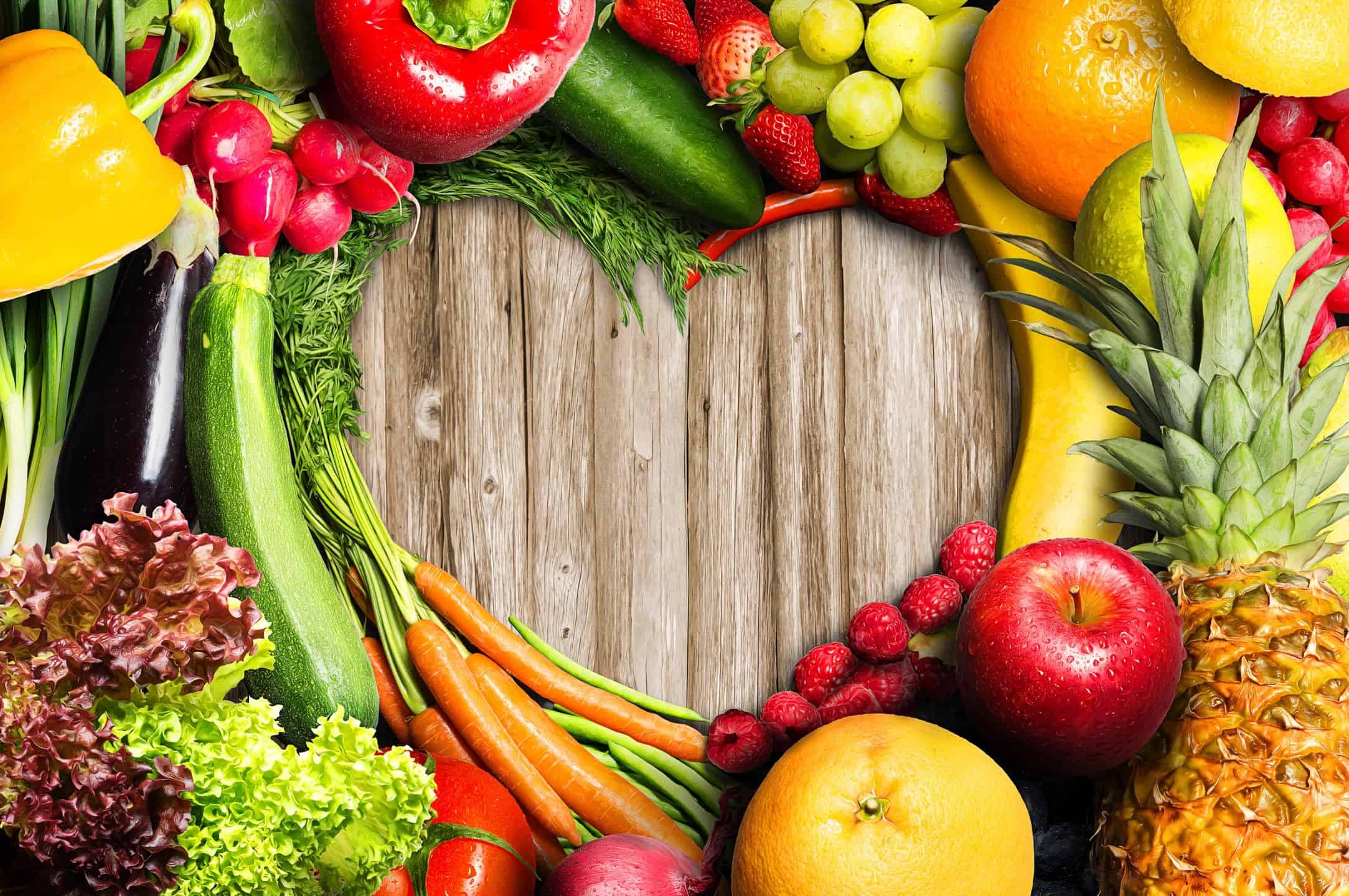 Ask the RDN: #2
Thanks for the great support of the new series Ask the RDN!
Because heart health and cholesterol is such an important topic (and I've received a lot of follow up questions on last week's post), I thought I'd share a few more tips today on how you can improve your heart health while lowering your cholesterol too!
Some of the biggest points of confusion surrounding heart health stems from the inconsistencies portrayed regarding protein consumption and processed foods.
The research can be misleading when you read one study funded by pulses that demonstrates a decreased risk with higher intakes of legumes and lentils, whereas another study funded by the beef council indicates quite the contrary.
I'm here to give you my sage advice, so take it as you wish.
Plant based proteins (such as legumes, pulses and lentils) are an excellent way to increase your intake of essential nutrients like fiber, protein, vitamins and minerals.
They are budget friendly, easy to prepare and great on the environment, too.
There is enough research out there that shows tremendous heart health benefits for increasing your intakes of plant based proteins while limiting your intakes of saturated fat and processed meats.
Plant based proteins include:
Lentils, legumes, pulses (black, kidney, pinto, white, garbanzo, chickpeas, etc.)
Amaranth, quinoa (whole grains)
Tofu, tempeh, seitan
Edamame
Saturated fat is found in some of the following foods:
Animal proteins (red meat, lamb, pork sausage)
Full & 2% fat cheese, milk, butter
Coconut oil
Processed meats include:
Chicken/turkey/pork sausages
Lunchmeat
Salami
Now, please note I am by NO MEANS saying don't eat saturated fat or processed meats. I am saying be mindful of your consumption, and if you choose to have the glass of whole milk with your cookie, that's fine! It's a great source of calcium, potassium and other essential nutrients you will not get from a soy milk product.
The caveat is you need to pay attention to your hunger and fullness cues internally. If you were to drink an 8 ounce glass of whole milk in place of 8 ounce of almond milk, you would be consuming nearly twice the calories, four times the protein and nearly triple the fat content. Point being, you would be more satiated (aka full), which also may help with the between meal snacking we often find ourself engaging in.
Now, the second part of this equation: convenience, processed foods.
I will be the first to admit I am not a conventional "clean eater".
You will find wholesome bars, lentil chips, and dark chocolate candy in my kitchen.
I think there is absolutely a place for "processed food" in your diet.
Read – I think there is room for foods that are made from wholesome ingredients that just so happen to be conveniently put into a great product that's housed in a packaged.
There's a fine line between a processed food that's filled with questionable ingredients that can damage your health and processed foods made from wholesome ingredients that are provided to help keep you at your healthiest self.
Though I do firmly believe the majority of your meal plan should focus on whole foods that can be found in nature, you will absolutely find me munching on Englightened Crisps and spooning cottage cheese onto my oven baked chips for a nice afternoon treat.
Here's a quick guide on convenient ways to turn mealtime staples into a healthier, heart friendly alternative!
Diet Tips to Improve Heart Health- Try This Versus That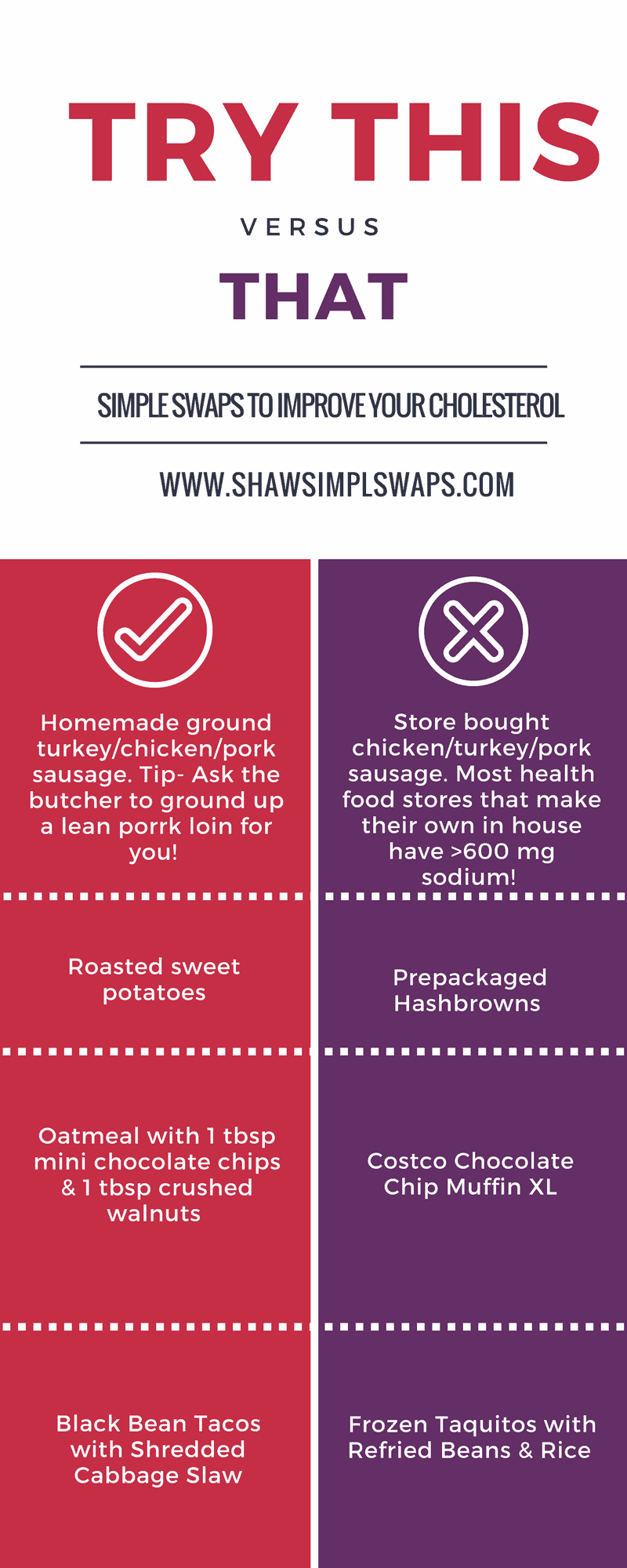 I hope you learned a thing or two on this week's Ask the RDN!
I encourage you to do is become a more avid reader of ingredients on those staple packaged foods you keep on hand so you know what's in them.
For instance, I'd definitely take a look at the sources of added sugar, sodium and fats in the product.
Have a question about an ingredient?
Don't fret! Shoot me an email (shawsimpleswaps at gmail dot com) and I'll gladly help you decipher it!