Bite into this: Whole Wheat Chocolate Chip Muffins!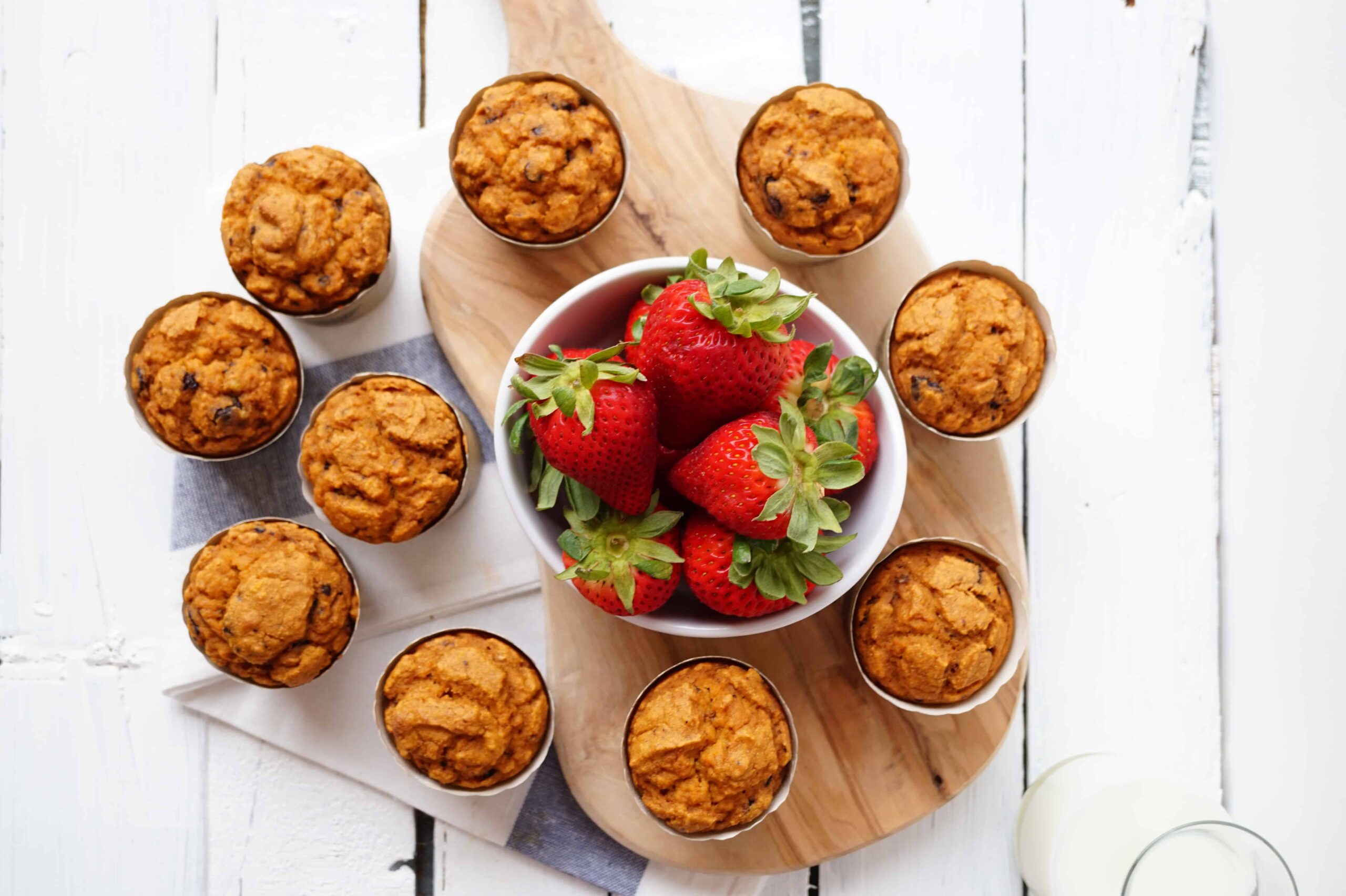 Hi friends! I feel like it's been awhile since we've chatted, I miss you!
That's why today I invite you to have these Whole Wheat Chocolate Chip Muffins with me and pour yourself a warm (or iced!) cup of coffee or tea and put your feet up. Let's talk!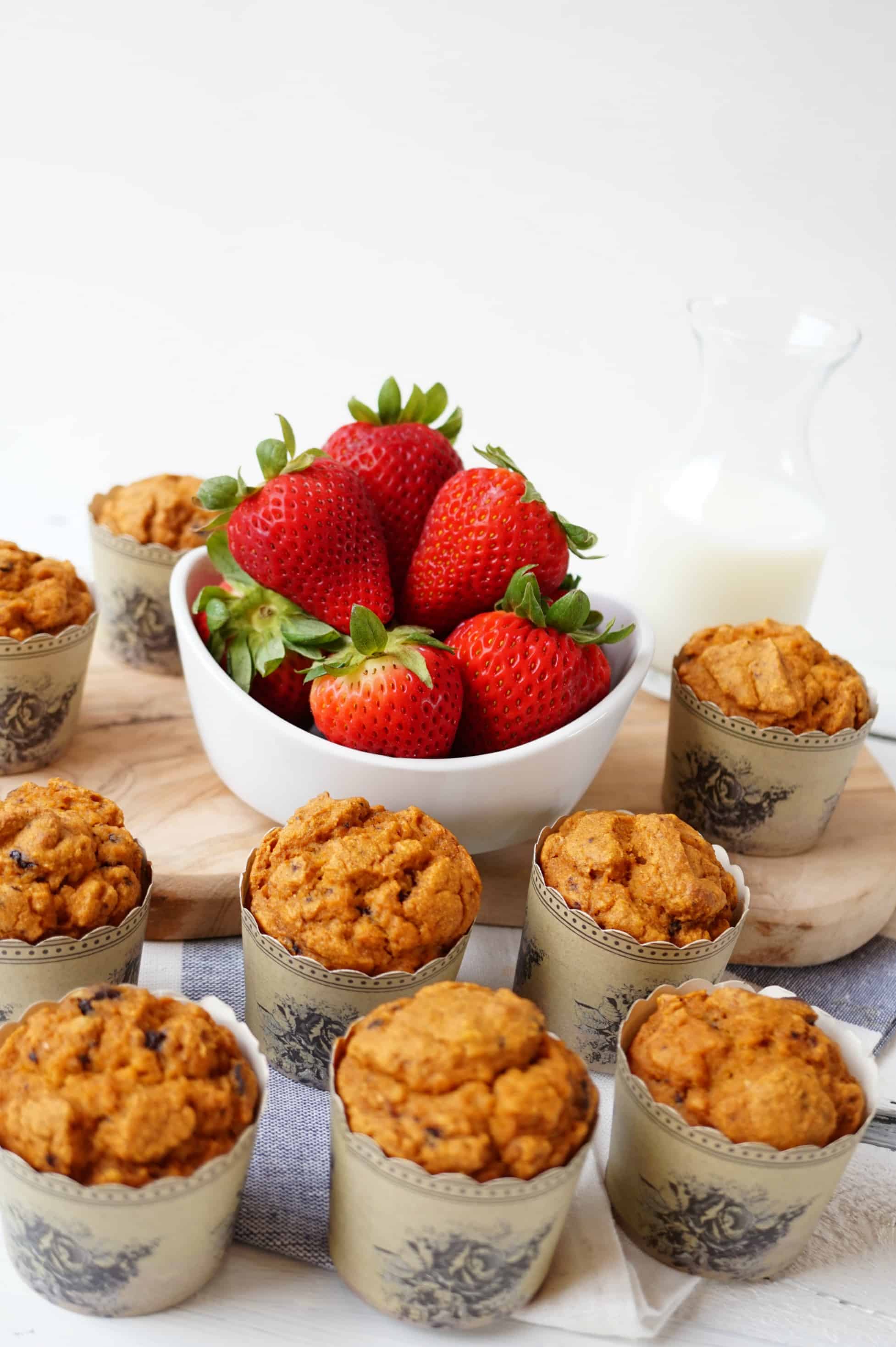 So, I've got some big news that will explain why I've been missing in action (MIA) these past few weeks, and why your inbox will be a little lighter these next few months. Ready for it?
I'm co-authoring a book!
WHAT?!
That's what you're thinking, right? 🙂
YAAAASSS, I'm not fibbing!
My wonderful friend, Sara Haas, and I are knee deep in writing, recipe testing and editing our 2017 cookbook on fertility and nutrition. Seriously, I still pinch myself when I say that out loud!
Thus, my mornings, days, and nights are spent in front of the computer writing and in the kitchen recipe testing, while still juggling my other commitments of teaching, freelance writing and consulting. If you told me 3 months ago when I was struggling with the self-employment thing that this would be my life right now, I would not have believed you!
Bottom line, I appreciate your support, your encouragement and your friendship through this transition.
I can't imagine my day without this outlet to share my recipes, thoughts and Lizisms with, so thank you from the bottom of my heart!
Now, what to expect?
I'm going to still deliver to you a post per week (sometimes maybe two!), but I will be stopping the Wind Down Wednesday series for now. Fertility Friday will still be in motion, with Sara and I continuing to rotate every week! (PS- Are you following her too? If not, I highlight encourage you to do so! She's been my personal teacher since she's a trained chef, and I promise you, my recipes are improving because of her mad skill!)
And lastly, these Whole Wheat Chocolate Chip Muffins!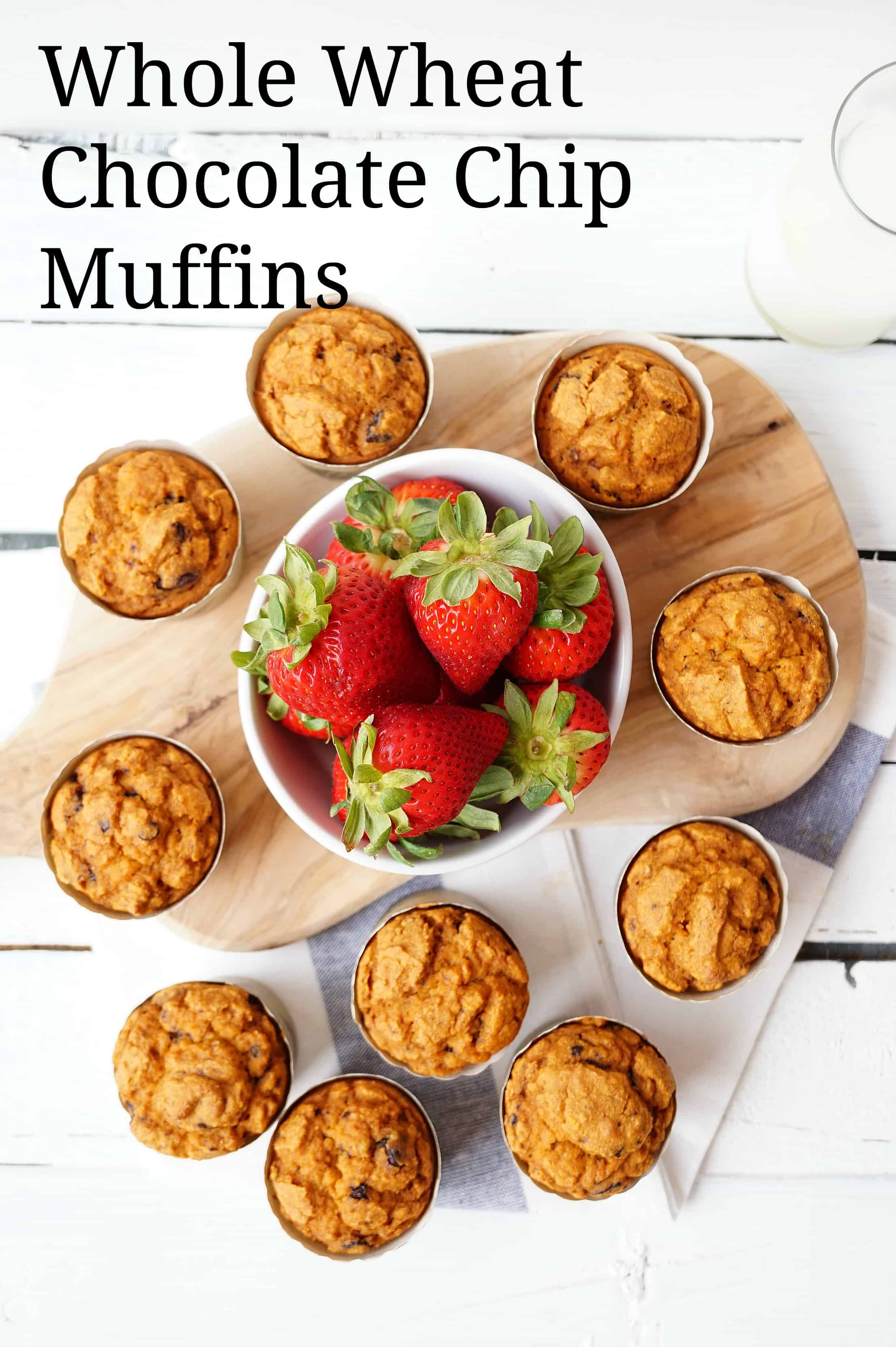 I wanted to share this pumpkin twist with you because every July I get excited because I realize we are halfway through the year, and that means it's only 6 months until Christmas!
I love Christmas time because not only do Mr. CEO and I get to spend time together decorating our tree and playing with our "Bears" family (yes, we have an entire collection of Chicago Bears snowmen), but also because we get to reunite with my sisters under the roof we grew up in!
I get to make them delicious treats (like these Whole Wheat Chocolate Chip Pumpkin Muffins) and we get to laugh, cry, and drink (yep!) while catching up on old times. It's priceless to me!
So, I end now with these delicious Whole Wheat Chocolate Chip Muffins as my gift to you!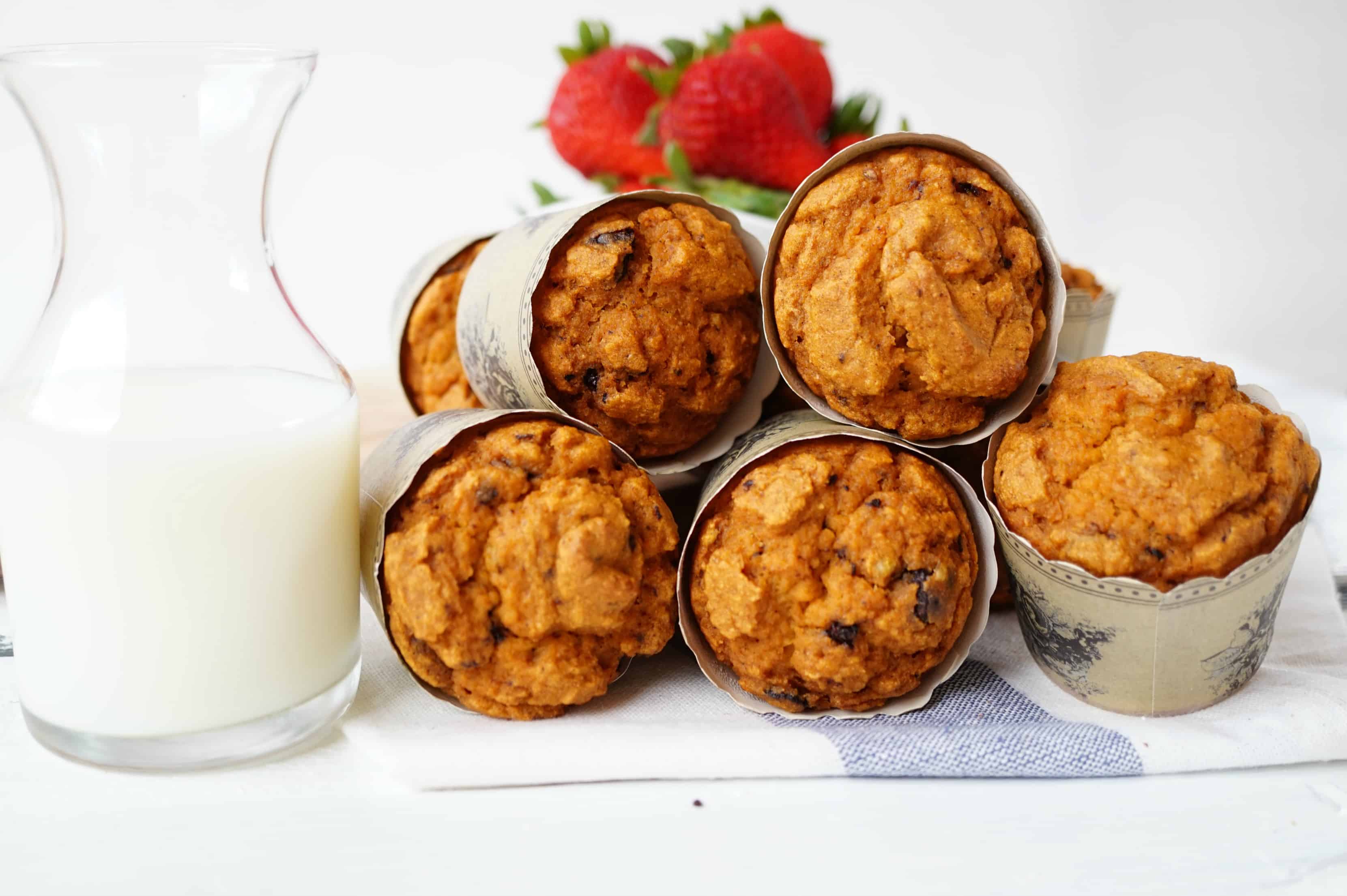 Thank you, thank you, thank you for your support! It means the world to me!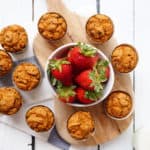 Print
Whole Wheat Chocolate Chip Muffins
Ingredients
1/3

cup

granulated sugar

1

large egg

1/2

cup

milk of choice

1

cup

pumpkin puree

7.5 oz

1/2

cup

applesauce

unsweetened

1

teaspoon

vanilla extract

1 1/2

cups

whole wheat pastry flour

1

teaspoon

baking powder

1/2

teaspoon

baking soda

1

teaspoon

cinnamon

1/2

teaspoon

ginger

1/4

teaspoon

sea salt

3

tablespoons

chopped walnuts

1/4

cup

chopped chocolate pieces
Instructions
Preheat oven to 375*F.

In a large bowl, mix together the sugar, egg, milk, pumpkin puree, applesauce and vanilla extract. Set aside.

In a smaller bowl, combine the flour, baking powder, baking soda, cinnamon, ginger and salt.

Slowly add the dry ingredients into the wet, stirring with a spatula until all is well combined.

Add in the walnuts and chocolate pieces.

LIne a muffin tin with 12 liners and portion batter evenly amongst them. Bake for 18-24 minutes, until lightly browned.

Remove and let cool.

Enjoy or freeze for up to one month for best quality.
Notes
Recipe adapted from Taste of Home Everyday Light Meal (Original recipe for Banana Chocolate Chip Muffins).
I added pumpkin so we could taste a little more of the holiday season in them, but you can surely sub the pumpkin for banana, and use more cinnamon instead of ginger!
Nutrition
Calories:
107
kcal
|
Carbohydrates:
19
g
|
Protein:
3
g
|
Fat:
2
g
|
Cholesterol:
13
mg
|
Sodium:
101
mg
|
Potassium:
153
mg
|
Fiber:
2
g
|
Sugar:
7
g
|
Vitamin A:
3195
IU
|
Vitamin C:
1
mg
|
Calcium:
31
mg
|
Iron:
1
mg
What are your favorite holiday recipes you like to enjoy outside of their traditional time?