As promised, here's the follow up to the vegan diet post! We're sharing an entire sample menu that helps you plan a healthy, balanced vegan diet.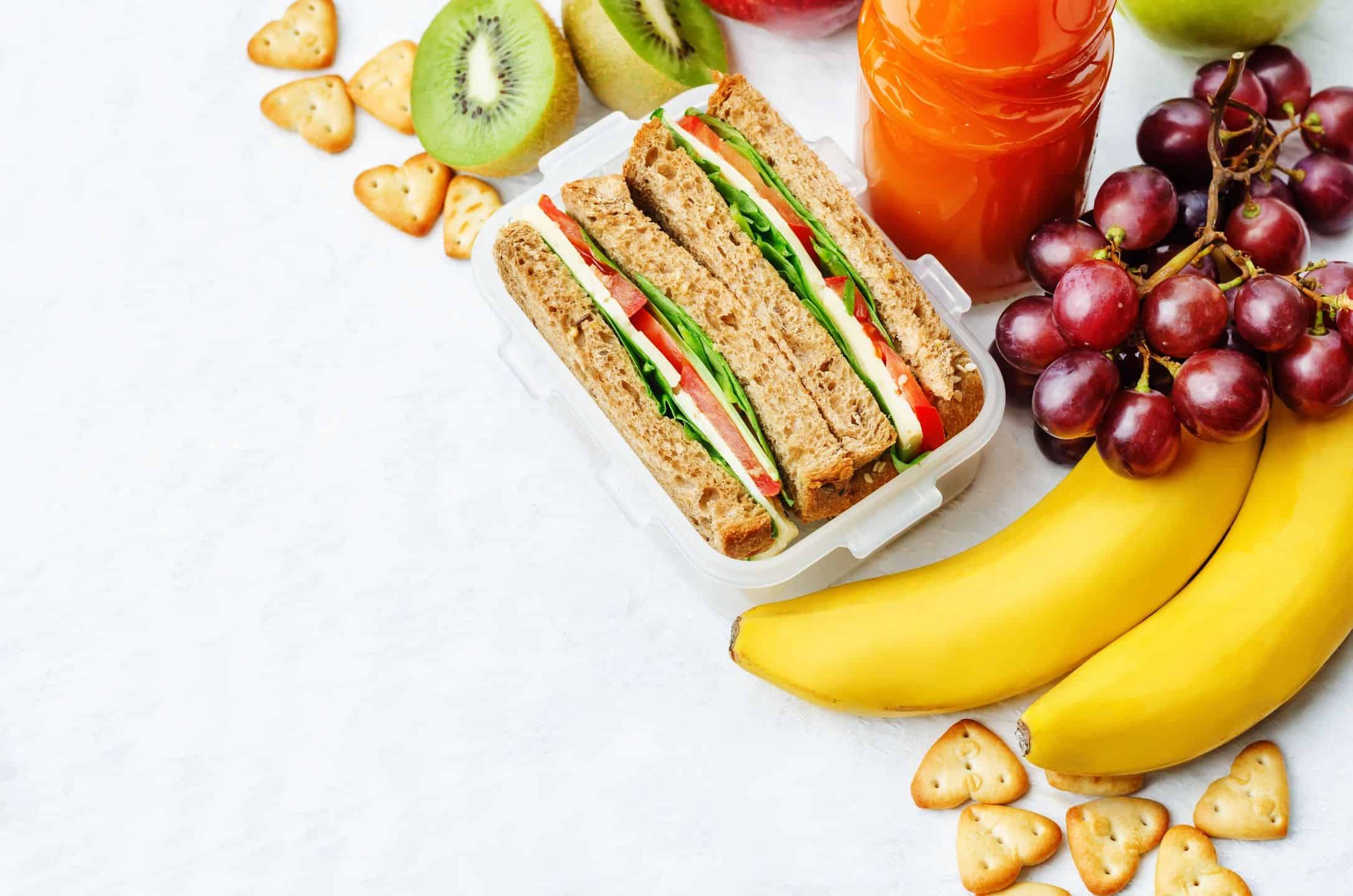 Joining us again today is the fabulous Diana from this post here! Diana recently shared her wisdom on how to optimize your nutrition on a vegan diet.
I've asked Diana to put this into a digestible menu for you so you can see firsthand what a potential day's worth of food may look like.
But, please remember everyone has their own personal energy needs! While 1800 calories may work for some, it won't for others.
So, before making any big adjustments, be sure to speak with your registered dietitian nutritionist!
1800 Calorie Vegan Meal Plan – Plant Powered Menu Choices
By: Diana L.
Last week in my blog post, I explored some important nutrients of concern on a plant-based / vegan diet.
Today I'm excited to provide you with a 1,800 calorie sample vegan meal plan to help you reach those needs.
1,800 Calorie Sample Vegan Meal Plan
Breakfast
Blueberry Walnut Oatmeal
1 cup unsweetened fortified soy milk
½ cup dry oats
¾ cup blueberries
0.5 oz walnuts
1 tbsp flax seeds
Cook oats in soy milk, top off with the remaining ingredients!
Snack
1 apple
1 oz almonds
Lunch
Try the Shaw Kitchen Mashed Chickpea Avocado Bagel Toast
Combine it with a side salad with lots of non-starchy veggies, and top it off with a tablespoon of your favorite dressing.
Dinner
Simple Black Beans Tacos or the Cowboy Salsa Tacos
2 small corn tortillas (I love Ezekiel's corn tortillas– if you use these, microwave tortillas for 10-15 seconds before serving to prevent them from breaking)
¾ cup black beans
½ cup corn
¼ cup avocado
½ cup tomatoes
½ cup sautéed bell peppers and onions
1/3 cup sautéed spinach
Sauté all veggies in 2 tsp olive oil, add your favorite spices, and use them to top off your tacos.
Dessert
'Milk'shake:
1 cup unsweetened fortified soy
1 cup of nondairy ice cream
Blend together to create a delicious vegan milkshake
If you're looking for more inspiration, don't forget to checkout the 85+ Plant Powered Recipes here or simple suggestions on what nutrients to keep in mind on a plant forward diet here!
Now, tell me… have you ever had a vegan dish you LOVED?! Please let me know what it was in the comments below!