If you've spent hours googling the best no added sugar smash cake to celebrate your little one's first birthday, then your search is over because this post is for you!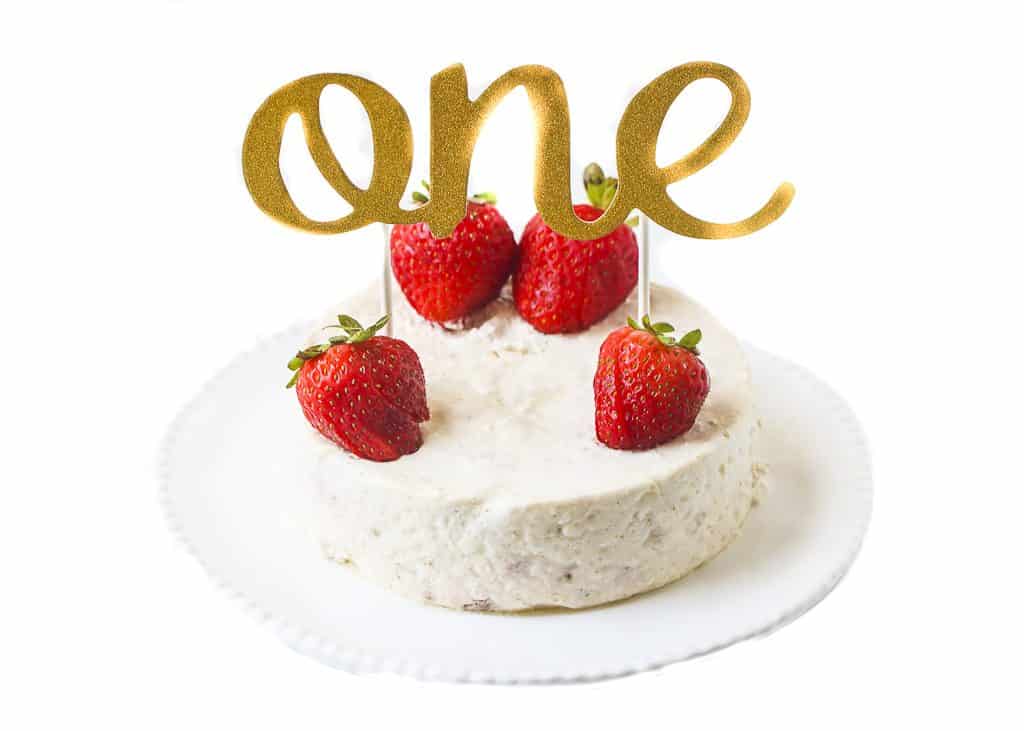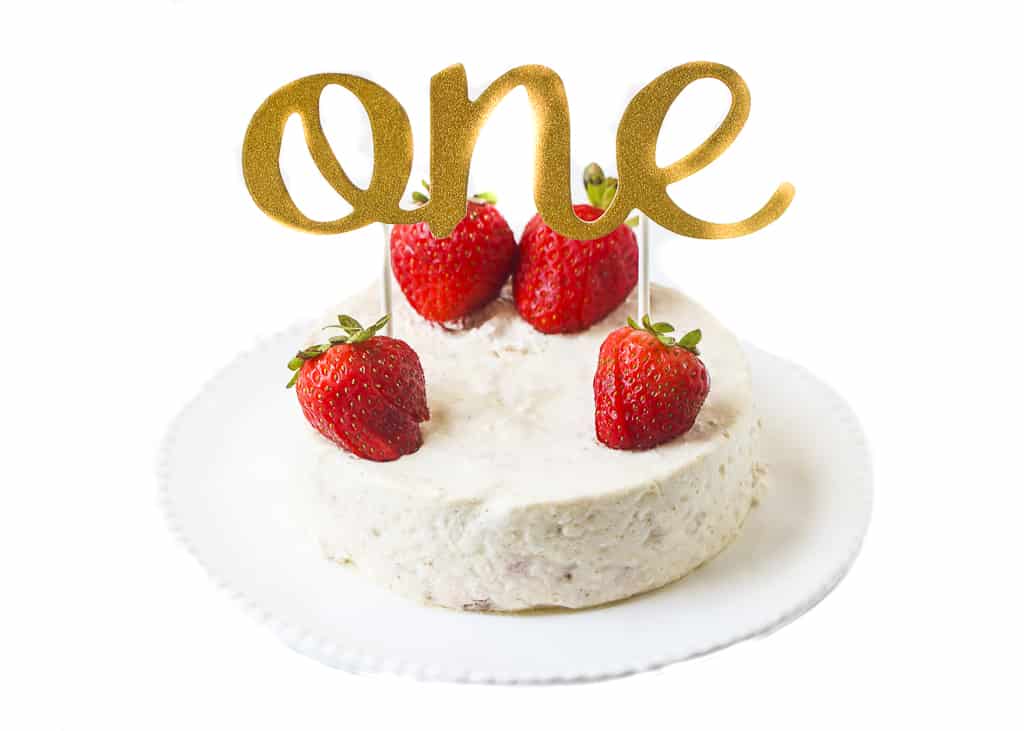 What is a smash cake?
If this is your first baby, you're likely new to the smash cake fiasco. Don't worry, I was too! But, after a glance at social media I realized quickly what the whole ordeal was about and I'm sure you have too.
Essentially, it's making (or ordering) a smaller cake that you allow your baby on their first birthday to "smash" or dive into it with reckless abandonment resulting in frosting smeared across their face, in their hair and priceless memories to be made.
Maybe it's the sweet tooth side of me, or the fact I love watching Hayden eat, but the smash cake idea was going to happen whether Mr.CEO agreed to it or not.
Lucky for me he agreed, but only if I made the cake myself (we both promised to stay within a small budget for her first birthday party.)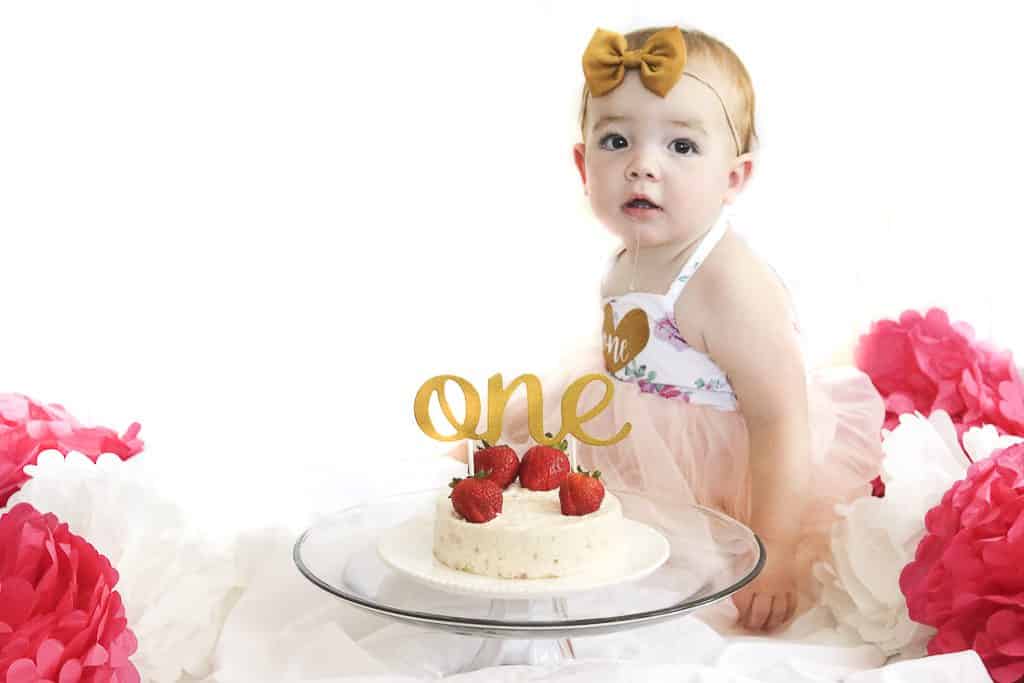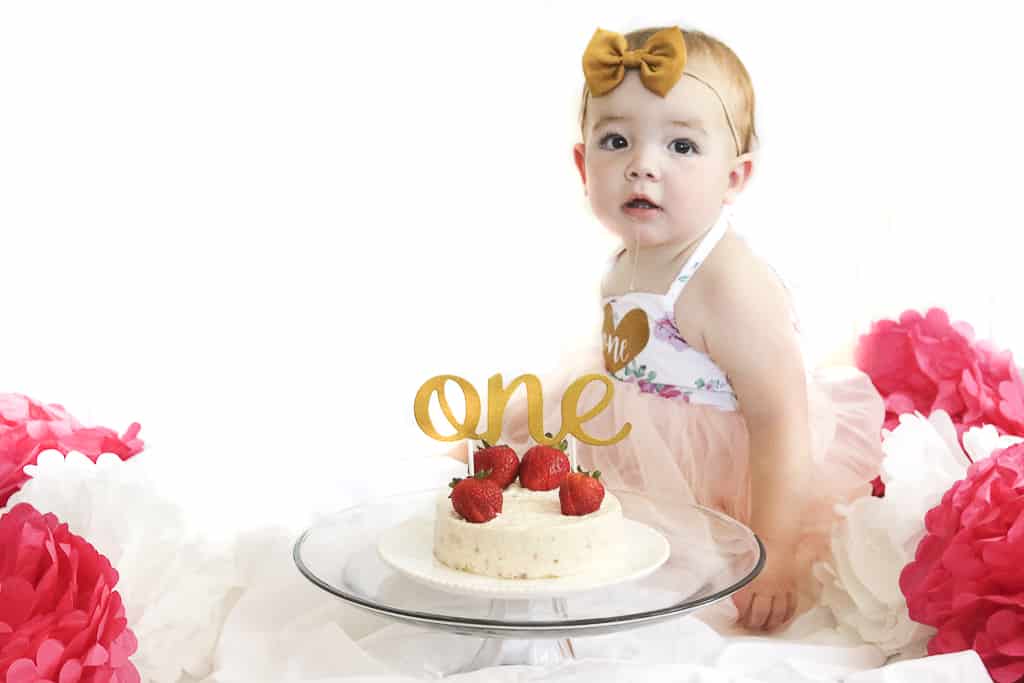 What is the best smash cake size?
Truthfully, this depends on where you will be serving your little one their cake (aka the size of your high chair tray), what size pans you already have, and how much you care about food waste.
I tried both a 6-inch, 4-inch, and 3-inch cake pan and really preferred the 3-inch to the others. I also tried stacking the cake but much preferred the stand alone cake.
Why? Because my little one is so easily distracted having multiple cakes stacked up caused her attention to be focused on the stacks than on actually chowing into the cake!
Here's a shot of her on her actual birthday diving into the cake. Take note the size fit perfectly on the Bumbo seat tray!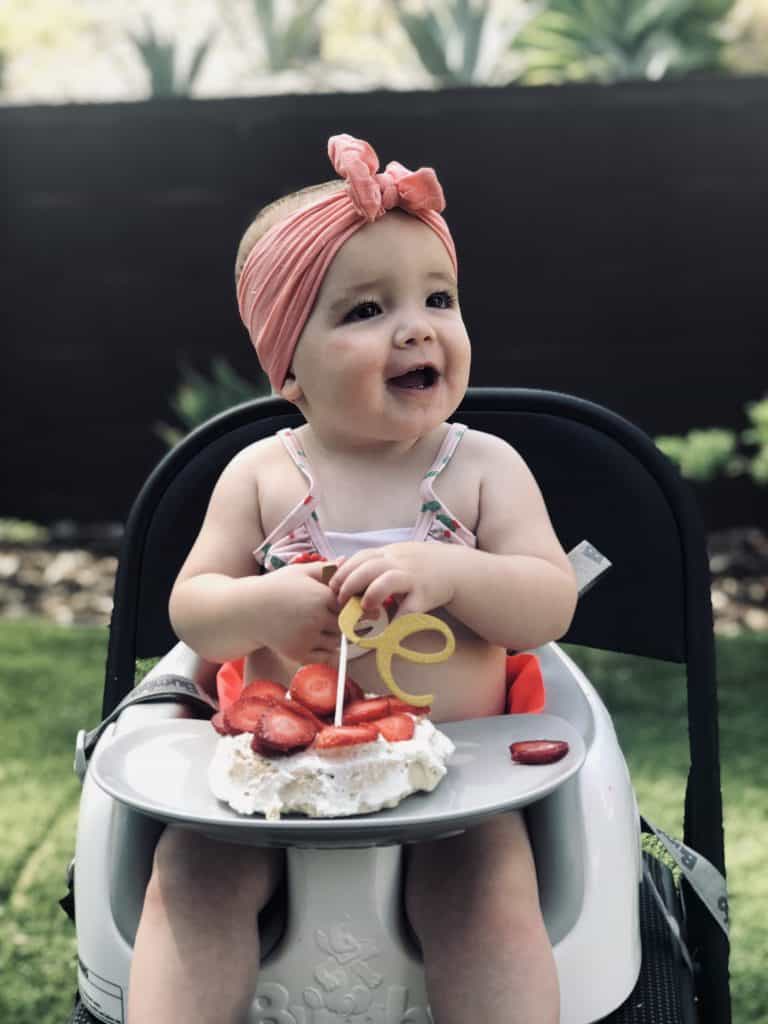 What makes this a healthy first birthday cake alternative?
This cake is made with no added sugar!
No, it's not necessary but is something Mr.CEO and I wanted to do as we are trying to limit Hayden's intake of added sugars to as close to zero as possible until she is two years old (this is a recommendation from the American Academy of Pediatrics as well).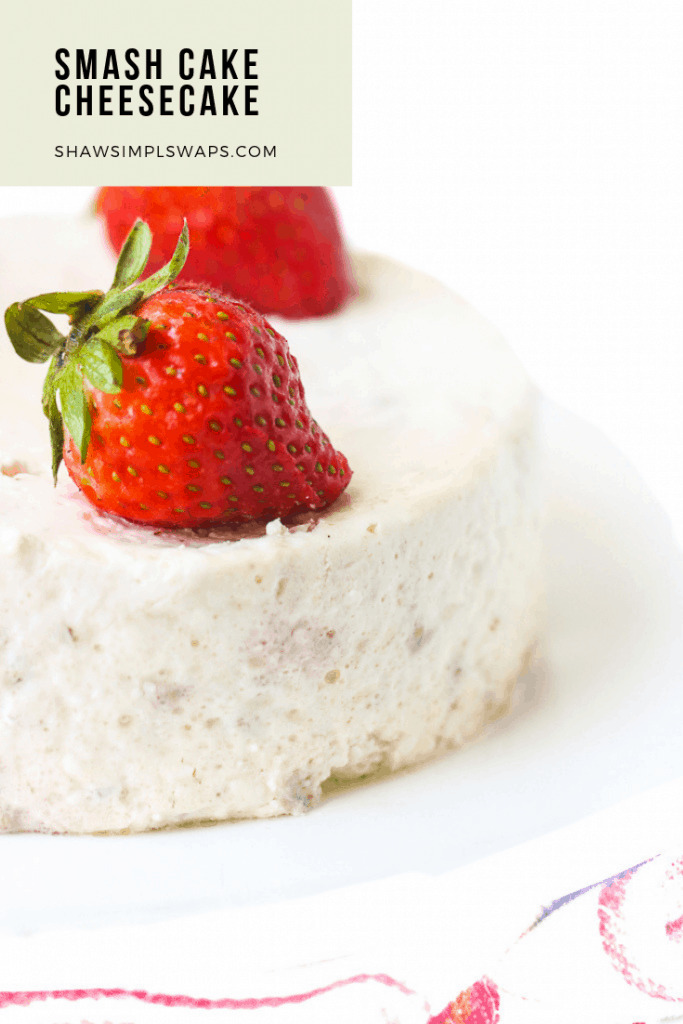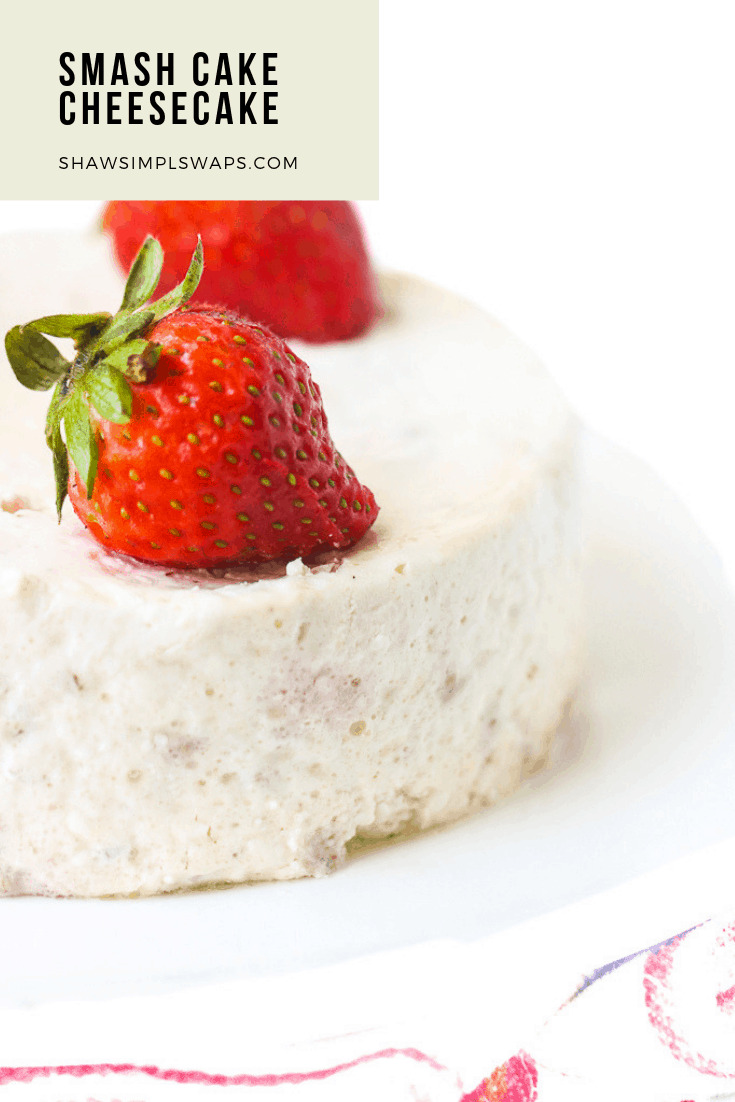 Plus, Hayden really prefers fresh fruits and until she knows the difference, why not continue to offer her delicious goodies baked with all natural sugars from her favorites (which these days are bananas, strawberries, and peaches!)
To make a smash cake with no added sugar, I like to pulse freeze dried fruit in a food processor to make a fine powder. Depending on the fruit you use, you also can get a pretty natural food coloring too! Think freeze dried raspberries and strawberries for a pretty pink hue.
What ingredients make the best first birthday cake?
I may or may not be that mom who made 4 (okay 5) trials of the smash cake to figure out which one worked the best. You're welcome in advance for doing your dirty work!
As much as a I wanted the banana bread-esque tiered cake to work, it really was just so dense Hayden couldn't get her tiny hands into it enough to break apart the layers and have that #InstaWorthy smash cake session.
So, I went back to the drawing board and came up with this Smash Cake Cheesecake. Yes, it combined all her favorite foods: strawberries, cream cheese, yogurt and eggs!
Another snapshot from the day we served the cake. As you can see, my daughter needed a little help to dive into the cake despite what other blogs say that continual exposure will help them learn to smash it!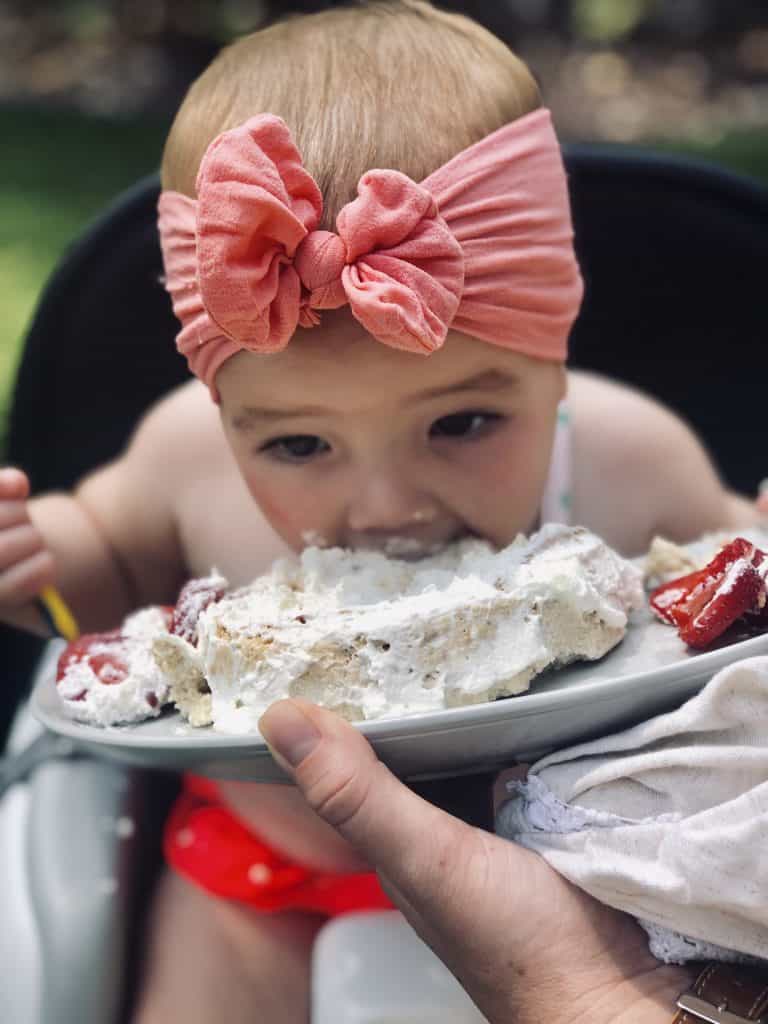 Also you'll see she preferred a fork! What a little stinker!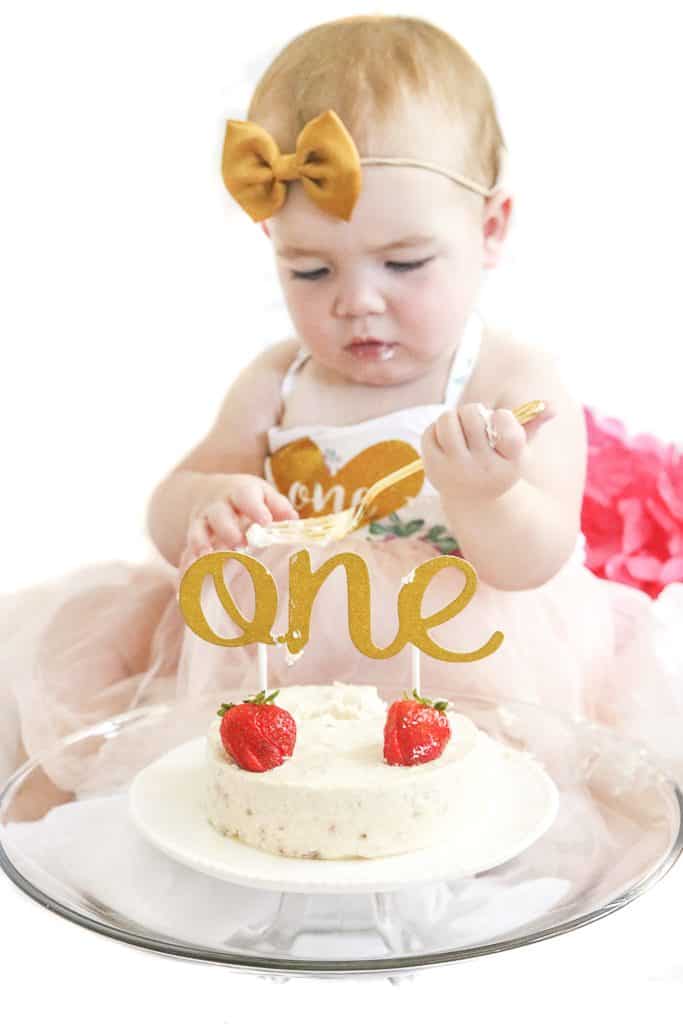 What if I don't have time to bake a cake?
Trust me, I get that question a lot! Enter, your Instant Pot! I tried this cake in both the oven and the Instant Pot and it actually turned out even better in the Instant Pot!
If you have 5 minutes to make the cake, then you can let the Instant Pot do the rest!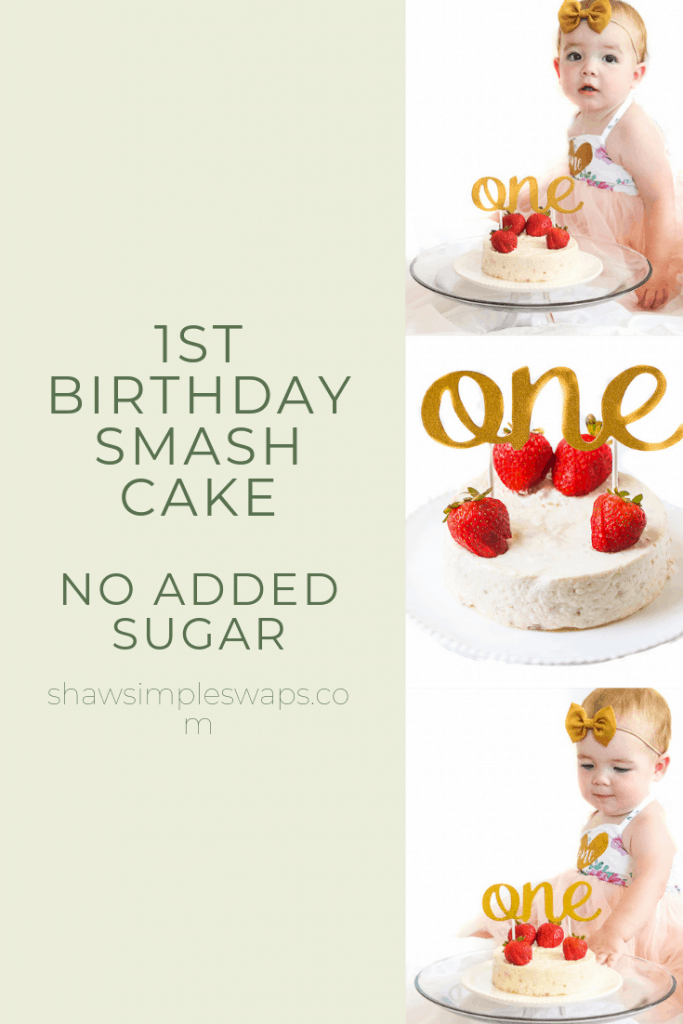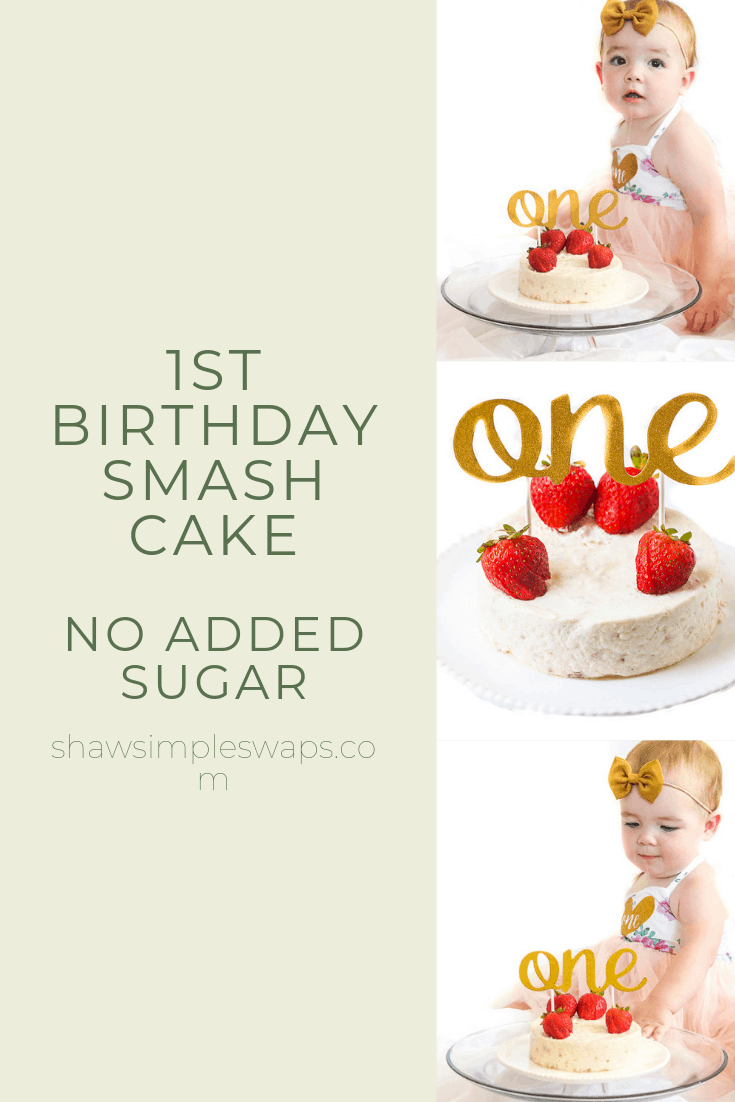 Are there other cakes I'd recommend?
Absolutely! Check out Delish Knowledge and Lively Table for two other choices I'd totally recommend for smash cake success! And you can easily whip up these 10 Minute Cheesecakes for an adult version to share with your guests!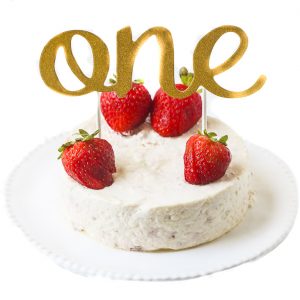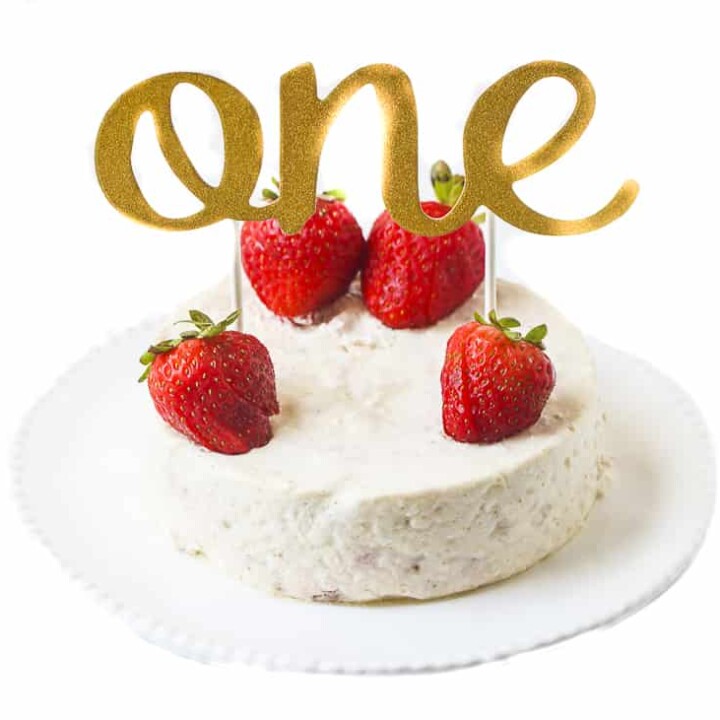 Smash Cake Cheesecake
Smash Cake Cheesecake- First Birthday Cake Ideas for a Healthier Cake
Print
Pin
Share by Email
Servings:
6
Servings of Smash Cake
Equipment
Instant Pot

3-inch Cake Pan
Ingredients
8

ounces

cream cheese

1

cup

whole milk yogurt

plain

1

large

egg

1

teaspoon

vanilla extract

1

tablespoon

freeze dried strawberry powder
Instructions
Using a hand mixer or stand mixer, mix all ingredients together.

Liberally spray a 3-inch cake pan with cooking spray, ensuring to spray all sides and the bottom edges. Pour batter into cake pan. Cover with aluminum foil so the cake pan is covered entirely.

Pour 1 cup of water to the metal pot of your Instant Pot (or pressure cooker). Place metal trivet inside and position cake pan on top. Cover with lid and set valve to sealing.

Press Pressure Cook (HIGH) and set timer for 30 minutes. When cooking completes, allow pressure to naturally release for 10 minutes, then use a quick release to remove remaining pressure.

Allow cake to cool on the counter for 30 minutes, then place in the fridge to cool another 2+ hours.

When ready to position onto a plate, use a small knife to gently loosen the sides from the cake pan. Invert cake onto desired pan and gently shake the cake pan to get it to fall out.

Top with desired fresh fruit or your child's favorite foods, like a fun Cheerio boarder!

Store in the fridge until ready to use.
Notes
Recipe yields one smash cake, however nutrition analysis completed for 1/6th of cake (or the portion that most kids will actually eat).
To make the cake in the oven, do not cover cake. Preheat oven to 350 degrees F and pour batter into greased cake pan. Bake for 45 minutes. Remove from oven, let cool, and then place covered in the fridge for minimum two hours. Remove from pan as directed above.
Nutrition Facts
Smash Cake Cheesecake
Amount Per Serving (1 )
Calories 170
Calories from Fat 135
% Daily Value*
Fat 15g23%
Cholesterol 82mg27%
Sodium 154mg6%
Potassium 128mg4%
Carbohydrates 4g1%
Protein 5g10%
Vitamin A 599IU12%
Vitamin C 1mg1%
Calcium 92mg9%
Iron 1mg6%
* Percent Daily Values are based on a 2000 calorie diet.
Let me know in the comments below, did you make a first birthday smash cake for your kiddo? How did they do?! Smash worthy or prefer a fork?!
For more #simpleswaps, be sure to follow @shawsimpleswaps on Instagram and Facebook!