It's already Sunday and I'm beat! Oy vey, what a way to start one LONG week! Anyone else feel me? A million things to do and just not enough time? Well my friends, when the going gets tough, the tough get going, right?! Let's join forces and commit to one thing together… meal planning.
You're thinking this woman's nuts, huh? How can I fit in meal planning on top of the laundry list of everything else that needs to be done? It's possible, I promise. Two simple words, one fantastic machine … enter, the slow cooker.
The slow cooker is undoubtedly my long lost friend. Because it gets buried in the top cabinet that I can barely reach, it doesn't see the love that it really deserves. I assured myself when I woke this morning that today was going to be different, I was determined to reunite with my slow cooker.
Thus, enter spicy chicken! I love using my slow cooker to build a protein base for multi-meals during the week. It's so convenient and practically mess free. Since I am always up for something spicy, I decided on using boneless, skinless chicken with a plethora of spices as my base.
Viola! Now you've got your protein base. I couldn't resist the delish smell, so for lunch I choose to throw some shredded chicken on top of a fresh chopped salad, dolloped with plain, non fat yogurt and spicy chipotle sauce… YUM!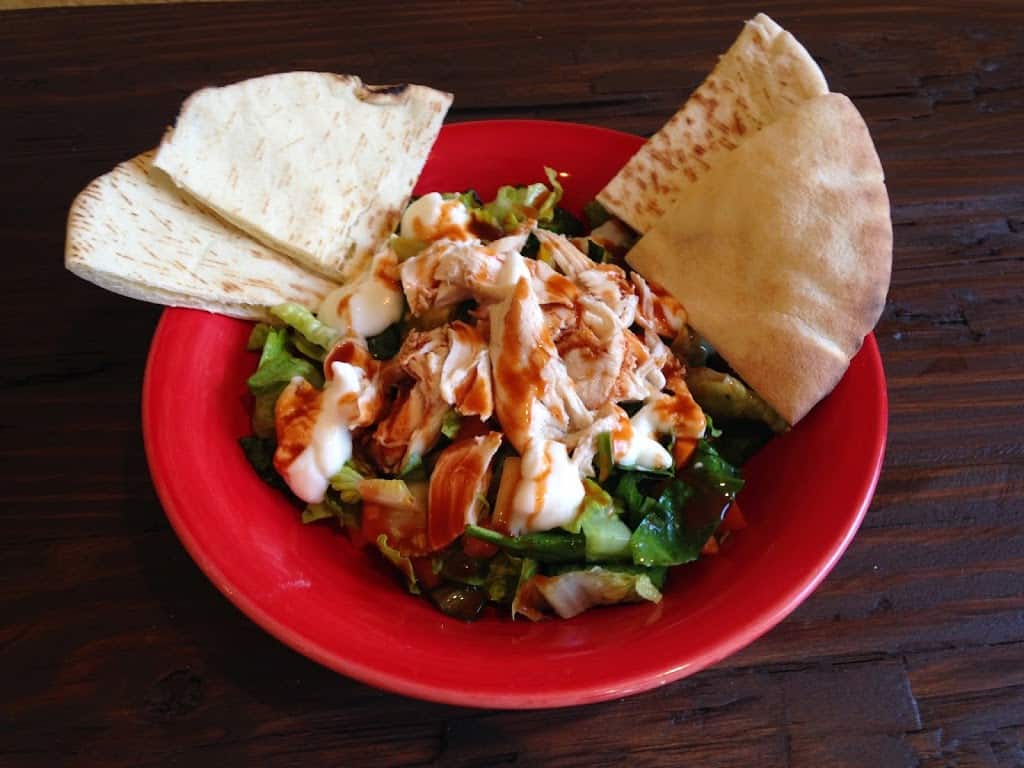 Be sure to SAVE THE WATER and shred some of that chicken straight into the broth. You have an excellent base now for a quick chicken and veggie soup that's perfect to freeze and pull out when you're in a bind during the week. To keep with my spicy theme, I chopped up a bell pepper, red and yellow tomatoes, onion and fresh cilantro. I also tossed in another 1 tsp of garlic and 1 tbsp. of hot chipotle sauce for a little kick!
Not only did I get three large containers of soup out of this, I also have at least 3, 3oz servings (think a deck of cards) of shredded chicken to use during the week. It'll pair great with some of my guacamole dip on a pita for a quick sandwich on the run, or tossed gently in a Pico de Gallo over spaghetti squash for a plated meal.
So, for this week's Seasonal Tips to Indulge without the Bulge, I'll leave you with 3 tips to help you make quick meals in minutes.
Take out your slow cooker.

Hint: Even if you have no idea what you want to make, start with a simple base and you can always go from there. Bay leaves, garlic, onion and a little salt and pepper pair very well together and can go far with many proteins.

Buy frozen veggies and rice.

Hint: For those who really can't swing the extra half hour on Sunday to chop ahead for the week, just pick up a few varieties of frozen veggies and have them on hand. A quick Santa Fe Bowl can easily be prepared in under 10 minutes with brown rice, a bag of southwestern vegetables blend and shredded chicken. Top with cheese and guacamole and you've got a winner!

Pick up some cooked polenta.

Ever seen the tube of the cornmeal concoction near the pasta at your local store? Well, it's called polenta and it just so happens to be FANTASTIC in a bind. Since it's precooked, slice, dice and top with a jar of Pico de Gallo and the rest of your chicken. The spicy flavor of the chicken and salsa pairs excellent with the neutral flavor of the polenta, creating a stellar meal in minutes.
Remember, it's about balance and moderation that will keep you slim and trim this holiday season. Get up, go out, and enjoy yourself!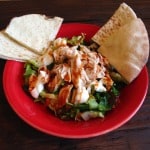 Print
Slow Cooker Spicy Chicken
Spicy Chicken Breast Base
Ingredients
4-6

cups

of water

3

bay leaves

1

tbsp

. garlic

1

tsp

cumin

1/2

tsp

smoked paprika

1/2

tsp

onion powder

1/4

tsp

black pepper

dash of salt

1.5

pounds

of boneless

or protein of choice, skinless chicken breast
Instructions
Preparation

Turn slow cooker on low as you combine all spices into the water. Place defrosted chicken in broth.

Let cook for roughly 4-6 hours.
Notes
Beat the cold with this super simple slow cooker favorite!