Sing it with me, "If you like pina coladas mimosas and getting caught in the rain…"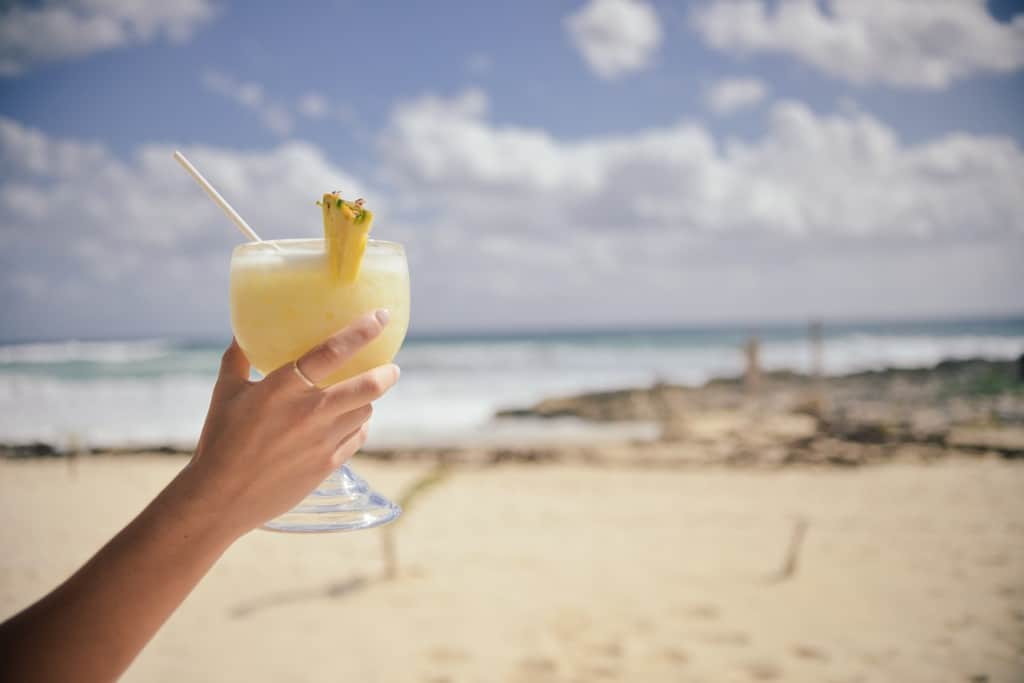 Come on, I know you're smiling right now! Jimmy Buffet, get's me every time…
With 2016 quickly approaching and the inevitable NYE celebrations, I thought it would be an excellent time to look into the future that lies ahead over a cocktail, of course!
I enlisted the help of the fabulous new friends I made in 2015, sisters Jordan & Jocelyn, owners of This Girl Walks Into a Bar and author of the hottest cocktail book to hit the shelves this year, Cocktails for Cougar and Cowgirls– Simple & Delicious Recipes for Every Woman!
These ladies sure know their stuff when it comes to creating innovative and stunning cocktails. I had the pleasure of attending their San Diego book launch earlier this year and let me tell you their signature Jalapeno Margarita was the perfect mix of sweet and spicy! I may have had one… or two….
I have to say, one of my favorite recipes in their book is their Just Peachy twist on a mimosa! Here's a similar recipe that's my go to when I crave that sweet delight but am without orange juice. I always seem to have sparkling water around so it does in a bind. You know I'm always game for a Blueberry Lemonade Chiller, but sometime's when its brunch I crave more of a fruity twist. Would you agree?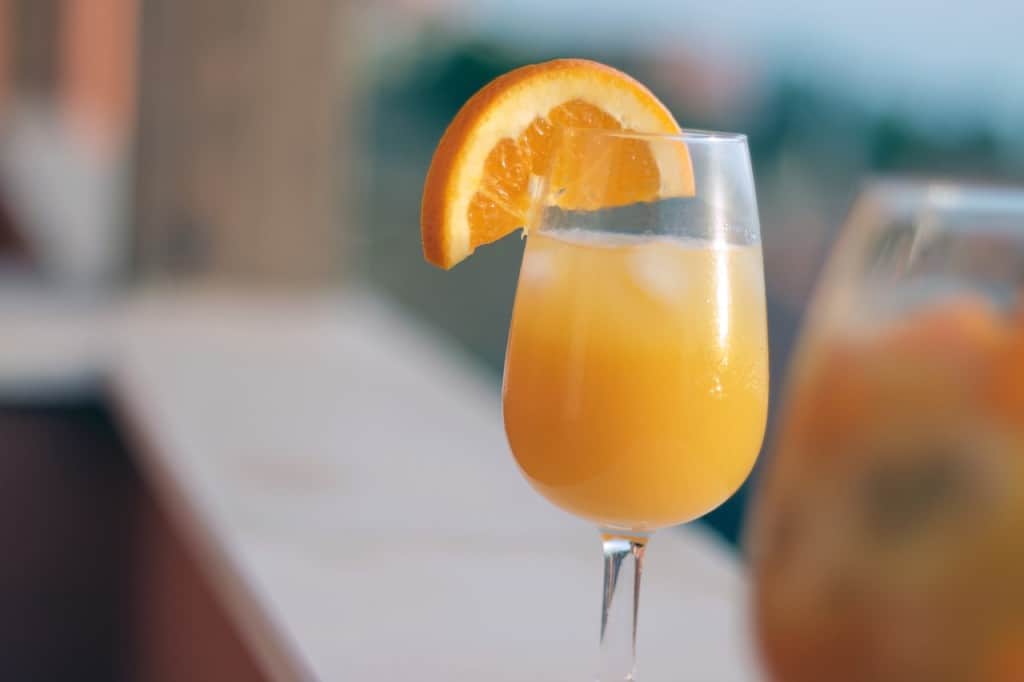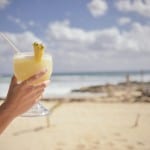 Sparkling Mimosas
Course:
Adult Beverage, Drinks
Ingredients
1

bottle of prosecco

10

oz

of sparkling flavored water

1

orange

peeled and sliced

1/2

cup

raspberries or frozen fruit of choice
Instructions
In a large pitcher, combine prosecco, water and fruit together.

Place in refrigerator and let sit for 5+ hours.

Serve in champagne flutes or fancy glasses, it just makes you feel special! 🙂
I've asked foodie friends to name their favorite cocktail from Jordan and Jocelyn's book and received some great responses.  Take a look at these stellar cocktails, I mean WOW!
The First Lady – Brut, limoncello, gin, simple syrup and… Victoria of Pancake Sunday's 
The Sophisticate – Pomegrante vodka, cranberry juice, lime juice and … Lynn of Oh So Yummy 
Intrigued to try these for yourself? We've got you covered! Enter the Cocktail for Cougars and Cowgirls giveaway below and you may just find yourself with a new cookbook to bring out for your NYE bash!