Take your cocktail up a notch with this unique twist on ale!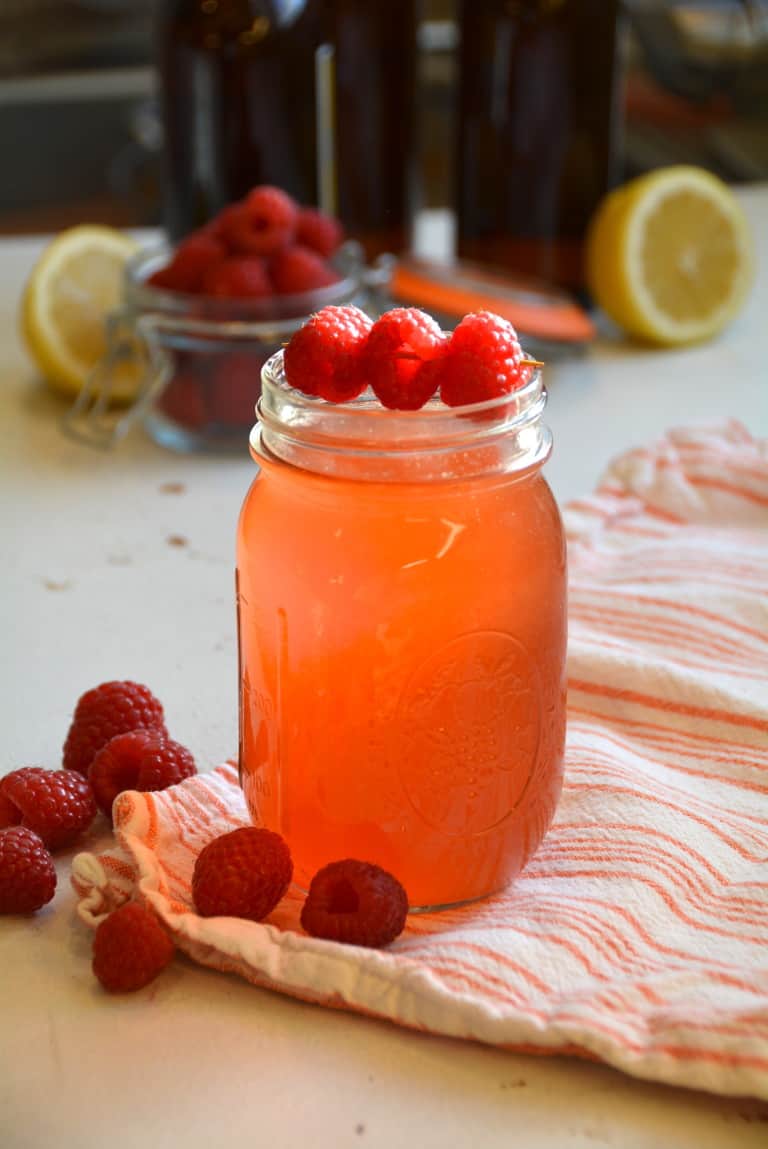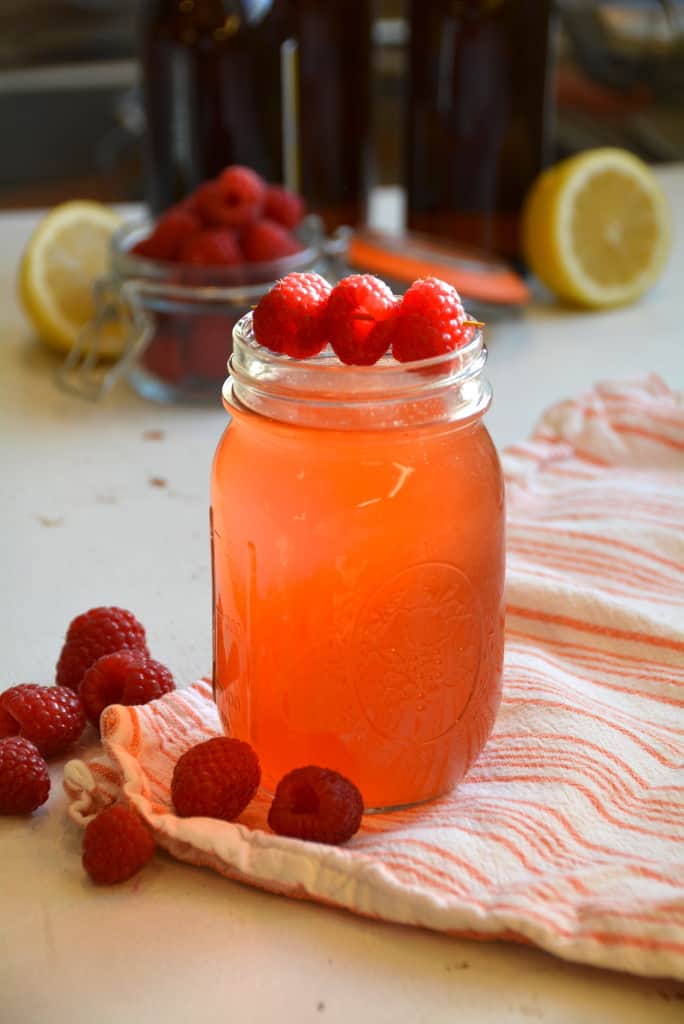 I thought it was only fair for those beer lovers out there to give you an option too since I shared that twist on the Sparkling Mimosa. Plus, this Raspberry Ale just so happens to be one of the top favorites of Jordan Catapano, owner of This Girl Walks Into a Bar!
Before we get to the goods, I wanted to share with you a wonderful conversation I had with Jordan about the past year and where her business has grown. I don't know about you, but with the close of 2015 I like to reflect to see where I've grown. I'll save those words of wisdom for another day and instead give you a look at how the ladies behind This Girl Walks Into a Bar overcame personal struggles to launch their empire this year.
Words of Wisdom from Jordan Catapano, Cocktail Queen~
What are you most proud of when looking back on the year of 2015? We are most proud of pulling off this entire book tour. It required a tremendous amount of planning and never would have happened without our wonderful friends at BevMo! and Pottery Barn. If someone would have told us five years ago that we'd be traveling up and down the West Coast to promote our third book, we would have laughed. It's exciting to have accomplished this, and it's equally exciting that it's over!
What was the most challenging thing that happened over the past year?
The original tour was scheduled for May, but in February my son had a near-fatal ski accident while in Sun Valley. We called off the whole tour and I didn't think I'd ever blog or write again. This Girl Walks Into a Bar has been such a huge part of my life, but at that time it meant nothing to me. Slowly he got better, and when the doctors told us that he'd make a full recovery, the thought of returning to my writing and photography seemed OK. We put the tour back on the books for October when my son was able to return to school in May.
What are you looking forward to in 2016?
In 2016 we're ready to focus more on the blog and our video presence. Everyone says it's all about video, which is great…but it's time consuming. 🙂 To balance some of the labors of YouTubing, we've committed to Periscope and just got that up and running a few weeks ago. It's fun! We're excited to grown our brand even more in the New Year.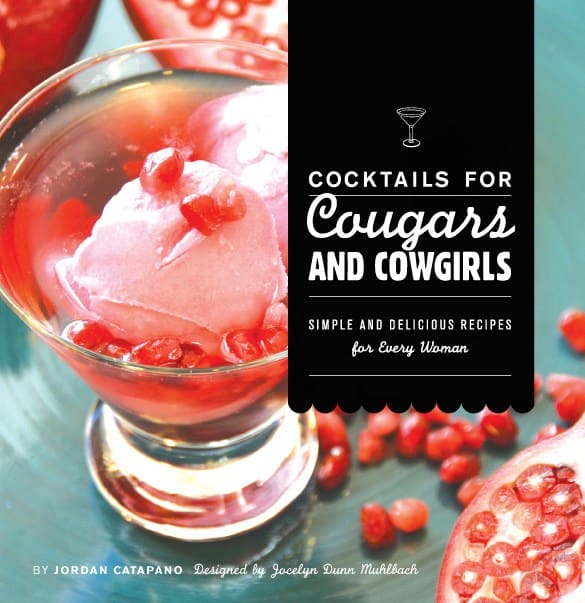 Thanks Jordan! I look forward to watching their brand grow and whipping up a cocktail as I start the new Wine Wednesday series January 6th. Be sure to follow them on social media too @girlwalksin2bar!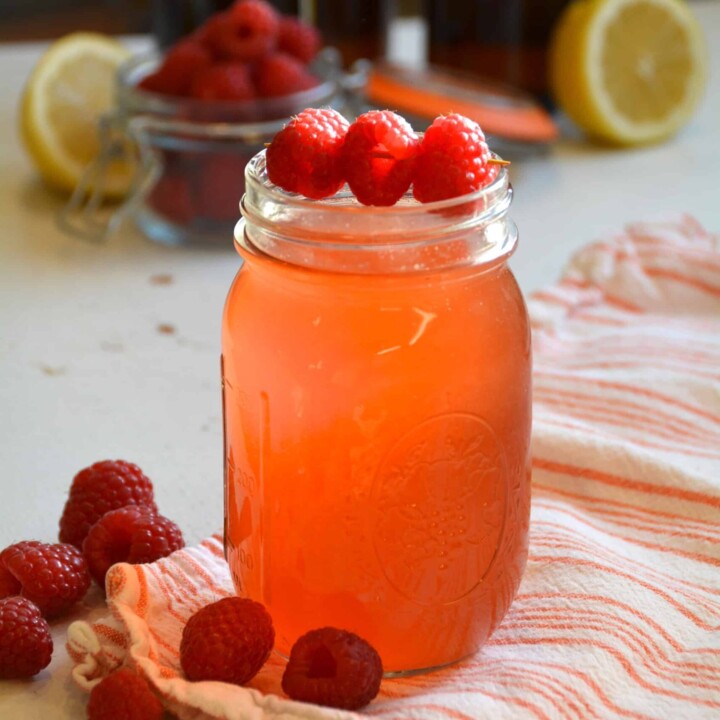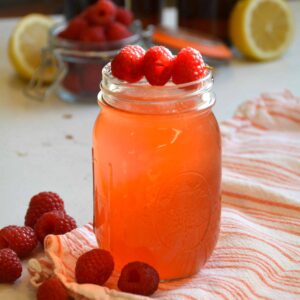 Raspberry Ale
A light and refreshing cocktail to enjoy all year round. This Raspberry Ale is the perfect addition to your happy hour!
Print
Share by Email
Ingredients
2 1/2

oz

vodka

1 1/2

oz

lemon juice

1/4

teaspoon

hot sauce

1

oz

raspberry simple syrup

12

oz

beer

raspberry to garnish
Instructions
In a martini shaker, mix vodka, lemon juice, hot sauce, and simple syrup with ice. Shake to chill, then strain into glass. Slowly add beer. Garnish with raspberries and serve!
Nutrition Per Serving
Calories:
198
kcal
|
Carbohydrates:
18
g
|
Protein:
1
g
|
Fat:
1
g
|
Saturated Fat:
1
g
|
Sodium:
29
mg
|
Potassium:
68
mg
|
Sugar:
11
g
|
Vitamin C:
8
mg
|
Calcium:
7
mg
|
Iron:
1
mg
What are you most grateful for over the past year? I'm grateful for you! Enter below so I can share in the joy of the holiday season!