Grano Salad… a quick, delicious and nutritious option to celebrate National BLT month!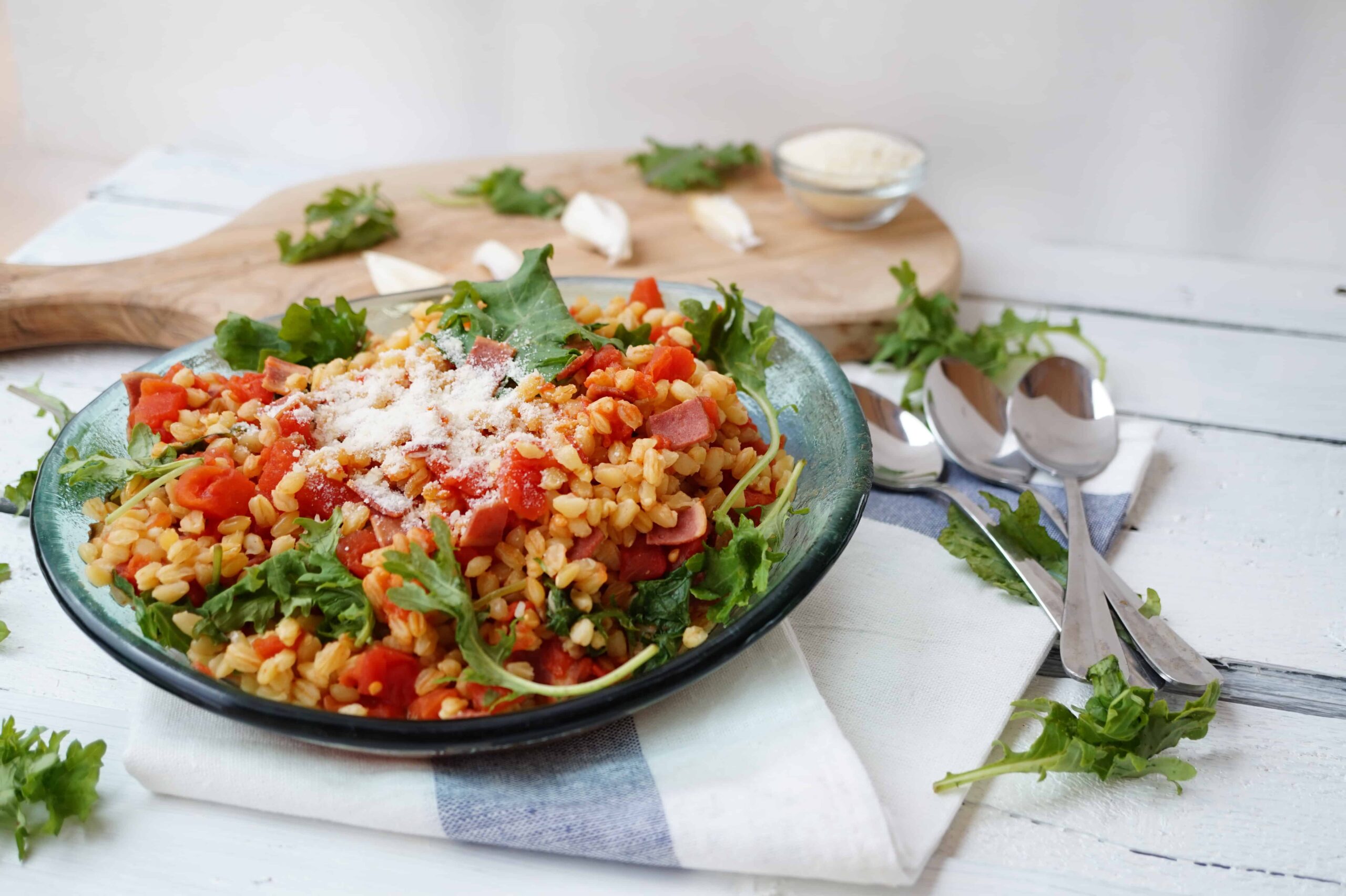 Is your mouth watering? Don't worry, you're not alone! Mr. CEO was begging for this Grano Salad after I whipped it up too!
This month The Recipe ReDux challenged us to come up a new, exciting lunch idea to get through the last few weeks until summer. Lunch can definitely be stressful, especially when your kids are sick of the PB &J's and you are tight on time. Don't worry, I get it! This recipe hopefully will be the answers to your prayers and lucky for you, it holds well and can be served hot or cold…bingo! We've got a winner!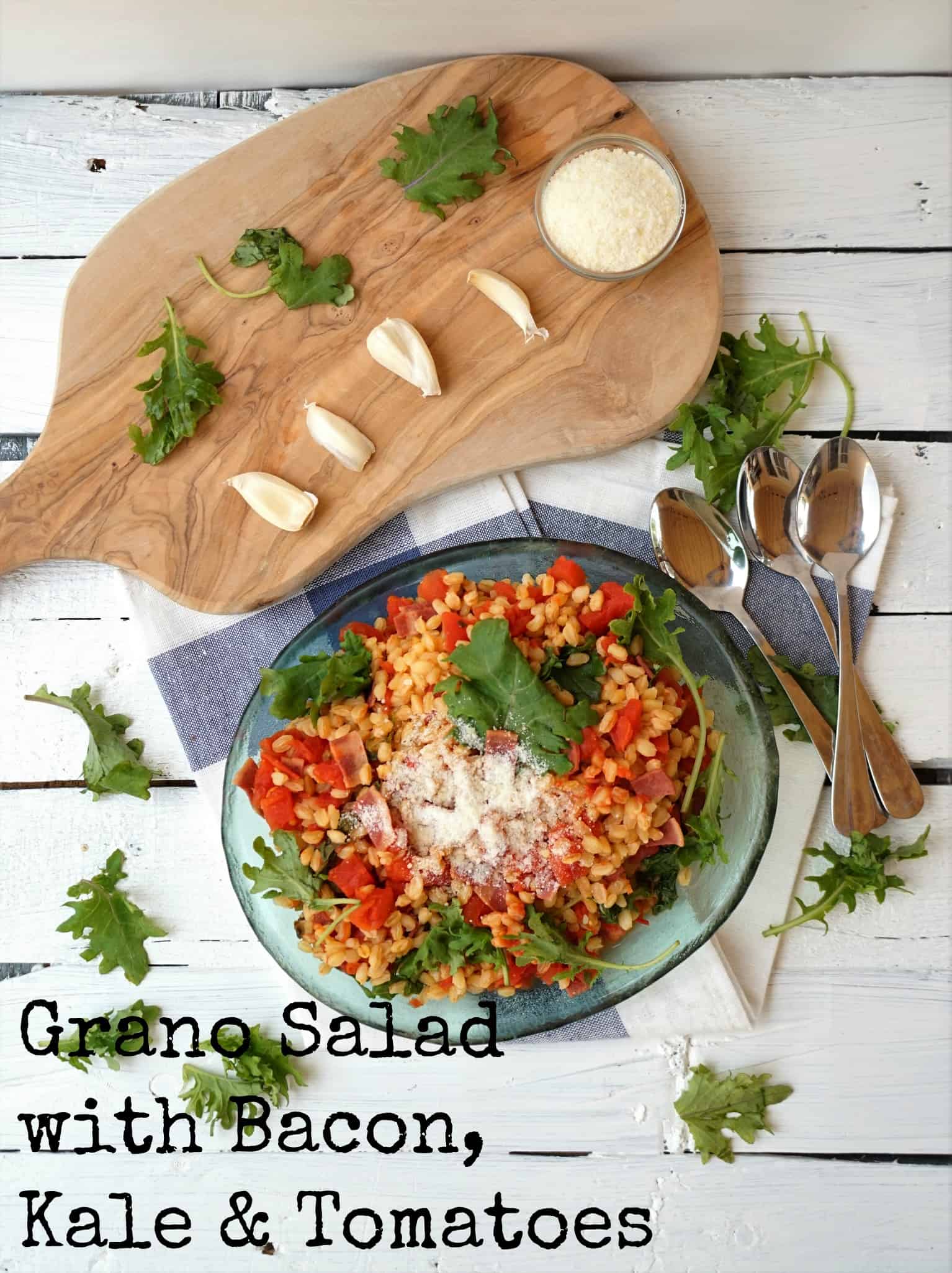 Now, what the heck is grano? There's got to be a few of you thinking that too! Sit back and let me enlighten you.
Grano Salad – What you should know!
Grano (Italian for wheat) is basically durum wheat (the stuff used to make pasta).
It's a whole grain (aka, you can swap this for white rice or orzo pasta).
It resembles barley in taste and color (it has a brownish hue).
It's very chewy and delicious, try it!
It's hard to find at a traditional market, try a speciality store or shop online.
Few, now that we've got the basics, I also wanted to throw in a little Fertility Friday feature too! Since Sara and I usually post Friday's, we thought piggy backing would be a bit much for this week. We know you're busy people.
Sara wrote a great excerpt in her Broiled Tomato Grilled Cheese post on the power of whole grains in blood sugar regulation and fertility. I'm going to quote her now, but definitely head over there to check out that recipe (still swooning over it!).
Whole Grains: Fertility Focus – Whole grains help regulate blood sugar. Who cares about blood sugar? You should. You see, refined white breads, sugary cereals and candies can cause your blood sugar to spike quickly. Your pancreas has to work over-time to drive that blood sugar down. To do this, it sends out a handy hormone known as insulin to do to battle all of that sugar. This results in a high level of insulin in your bloodstream which have been indicated by research, to inhibit ovulation. So, no thank you white bread, white rice, chips and the like. I'll stick with my whole grains!
Hence, the whole grains found in this grano are PERFECTO for your fertility diet! If you're having a hard time finding grano, don't sweat it. You can sub barley, brown rice, quinoa or amaranth in here, I promise it will be just as delicioso. Alright, I'll stop with the Italian-English Lizisms and let you get to the recipe.
Enjoy!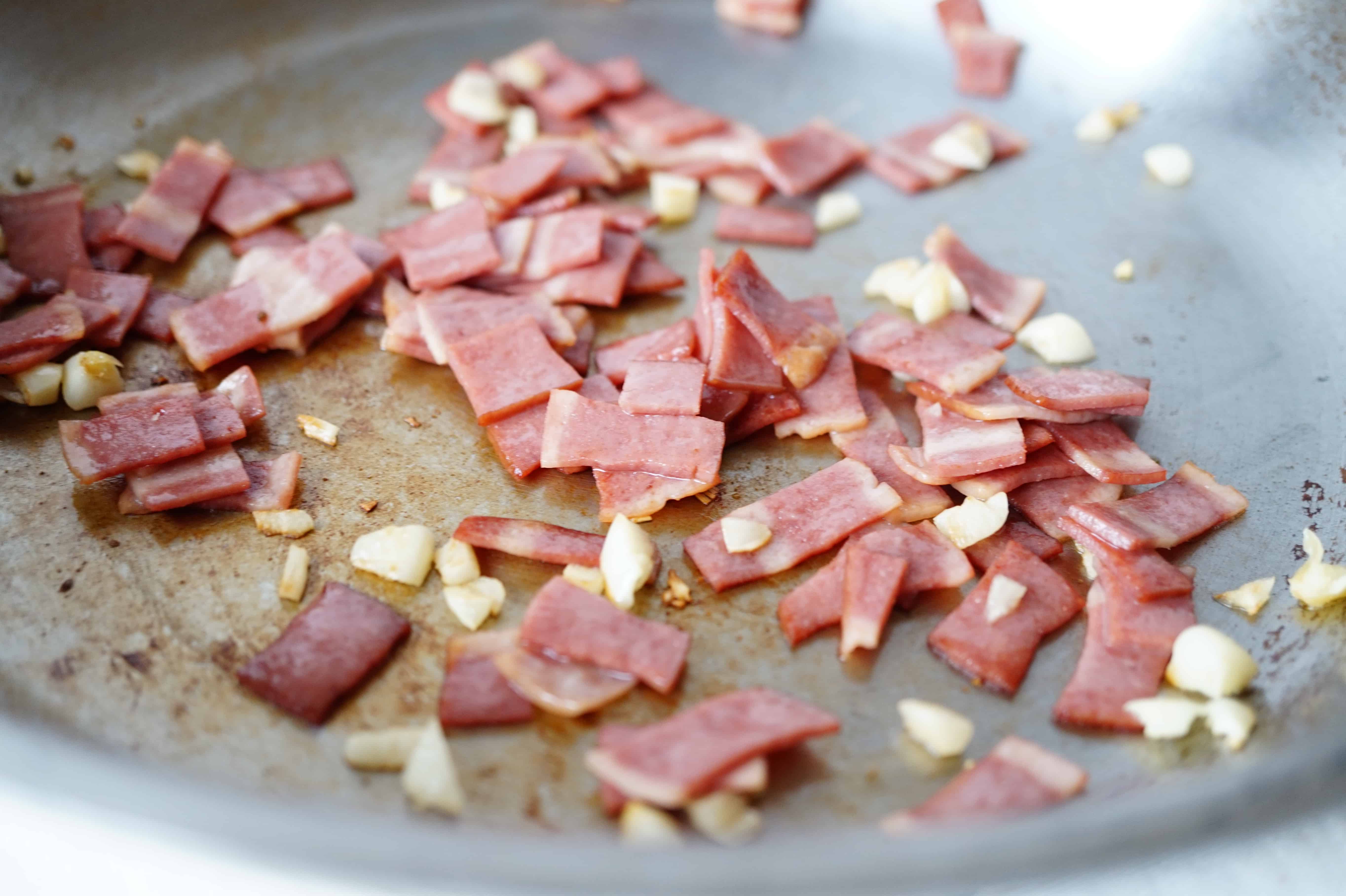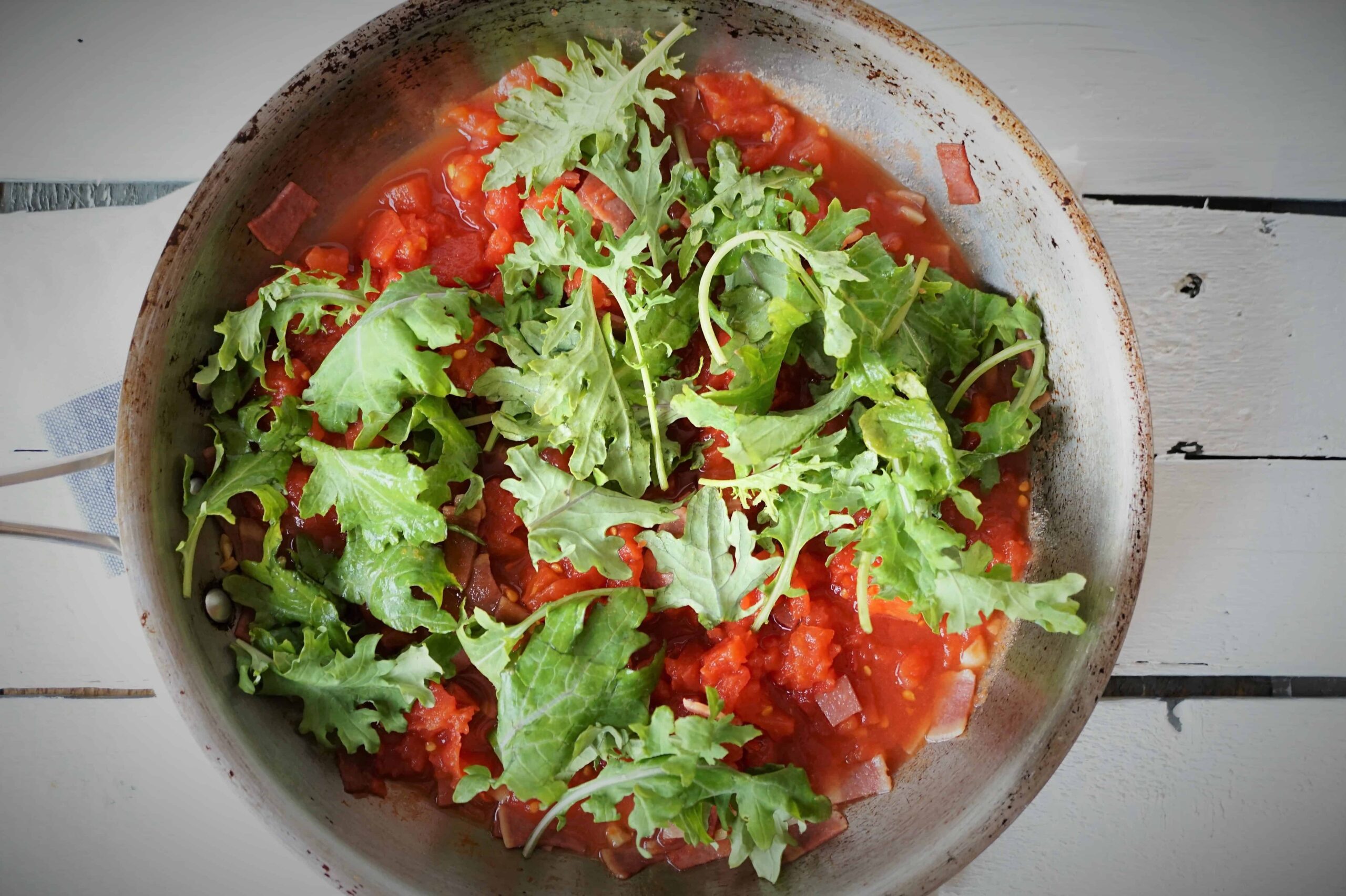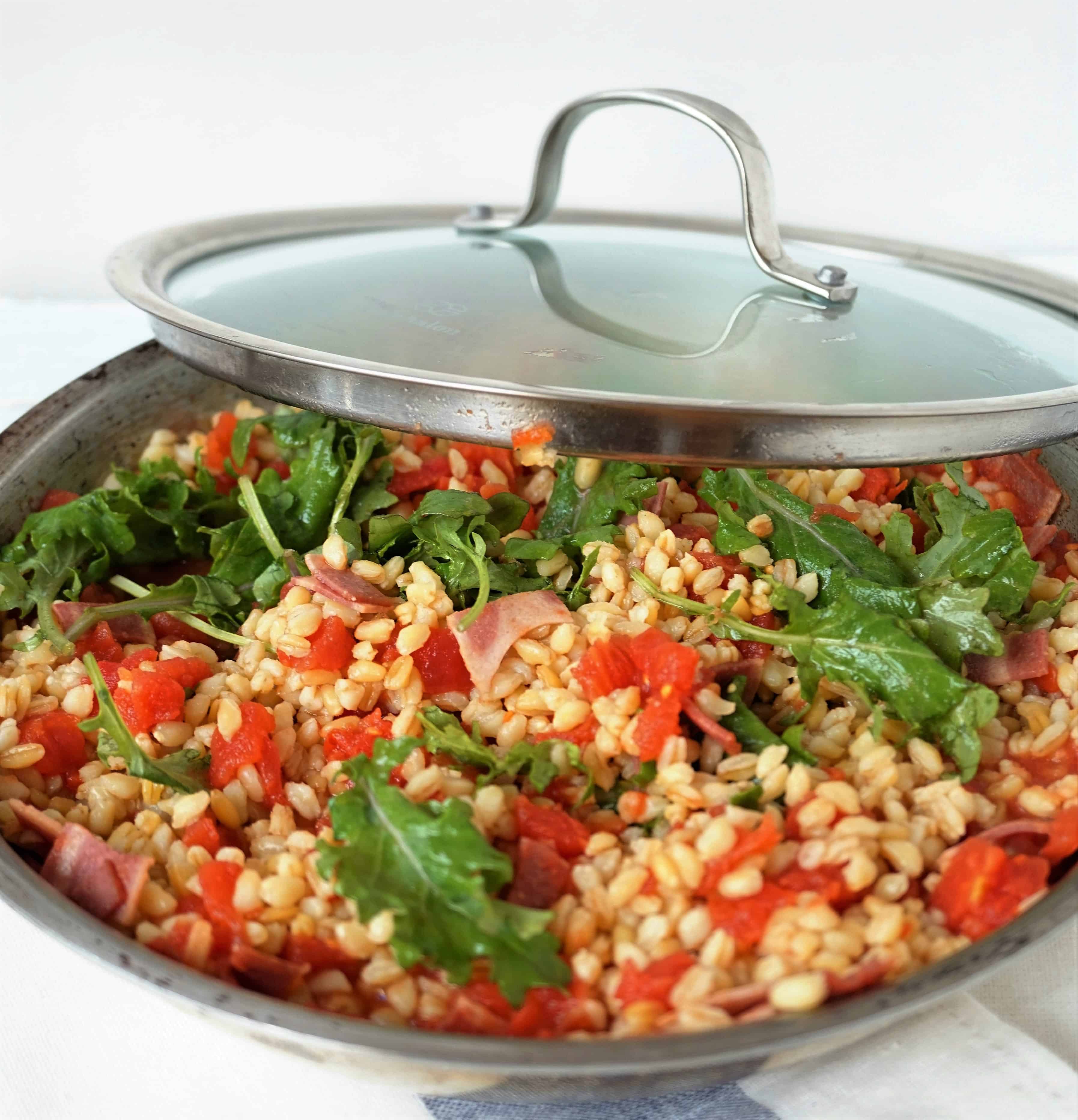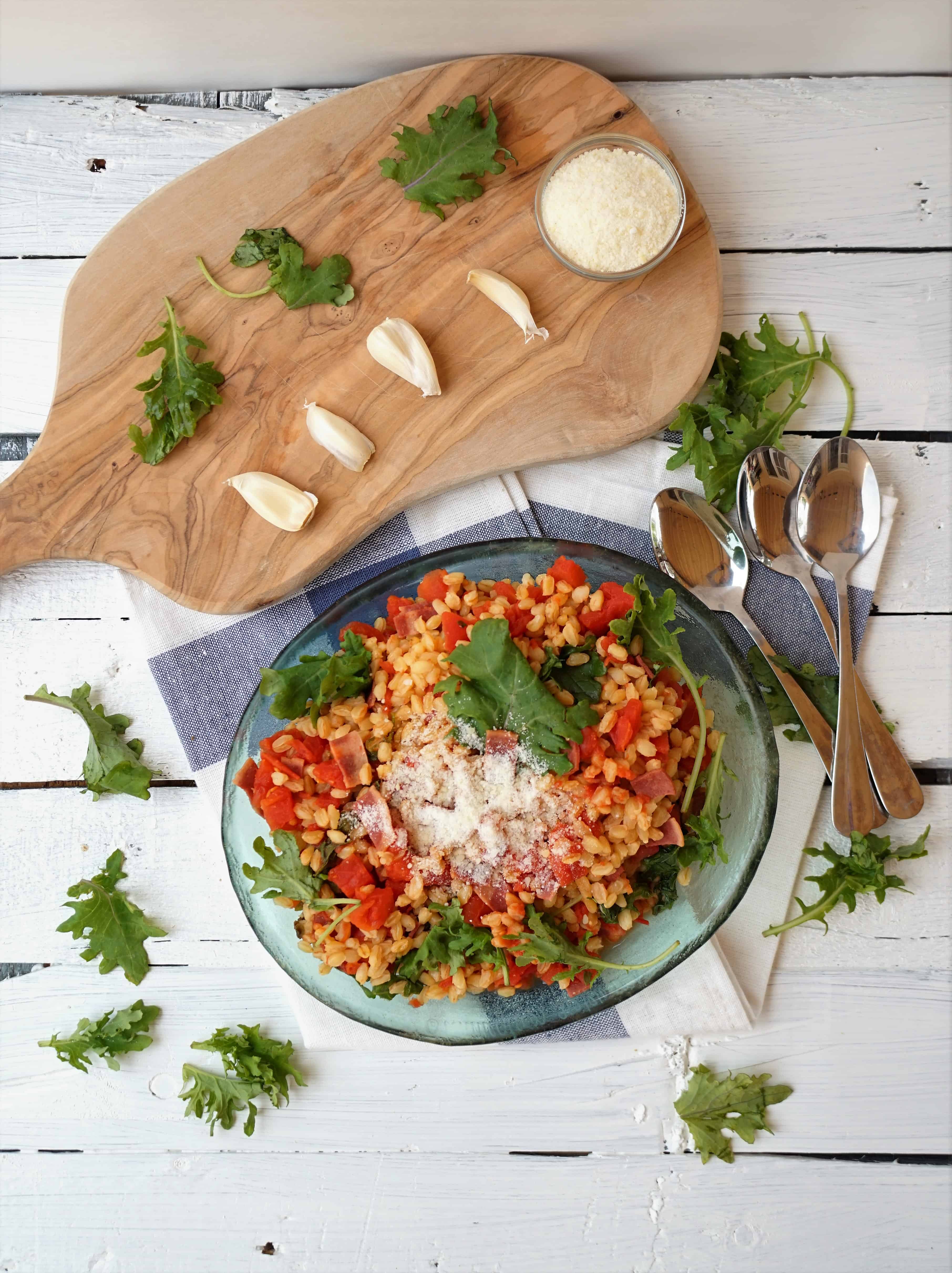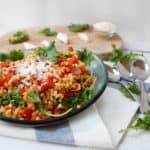 Grano Salad with Bacon, Kale and Tomatoes
Turn your traditional BLT into a salad that can be served hot or cold, the perfect way to enjoy a BLT on the go!
Servings
:
8
- 1/2 cup servings
Ingredients
3

cups

water

1

cup

grano

dry

1

teaspoon

olive oil

3

strips turkey bacon

diced

2

cloves

garlic

chopped

1- 14.5

oz

can no salt added diced tomatoes

1

cup

baby kale

1/4

teaspoon

sea salt
Instructions
In a medium pot, boil water and add grano. Reduce heat to simmer and cook 15-20 minutes until grano becomes soft like rice.

Remove and drain any excess water, set aside.

In a saute pan over medium heat, add olive oil, chopped bacon and garlic. Cook for 3-5 minutes until bacon is crisp.

Add diced tomatoes and baby kale to pan, cook for 5 minutes.

Stir in sea salt and remove from heat.

Serve hot or cold, your choice!
Don't forget to check out the other great lunch ideas below from the Recipe ReDux crew! I can promise you, you will surely find more whole grains, mushrooms, and other fertility fueling foods in this roundup.