I guess it's time to make it "official", the Shaw Kitchen crew is expanding! We're thrilled to welcome baby number two coming early March 2021. This post is a little glimpse into what this journey to baby looked like, as well as all those first trimester updates I always love to read about.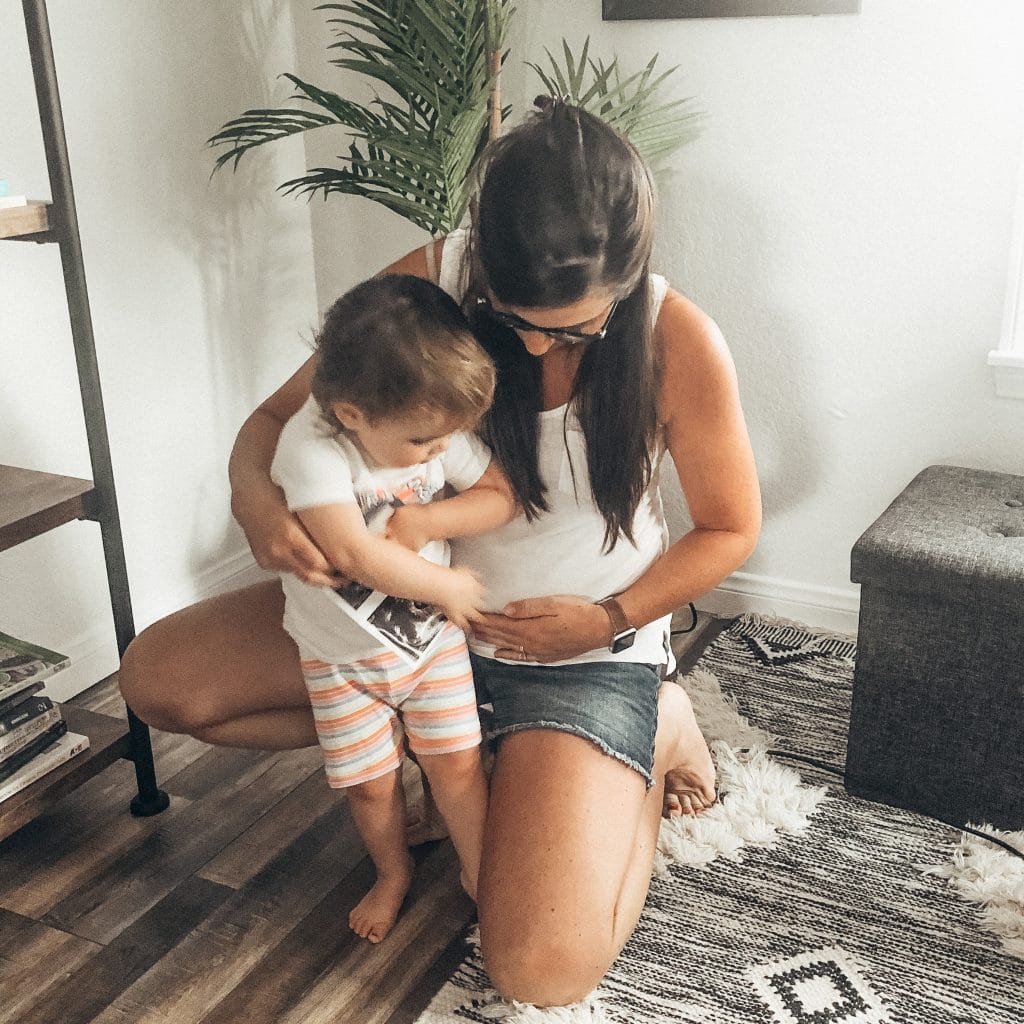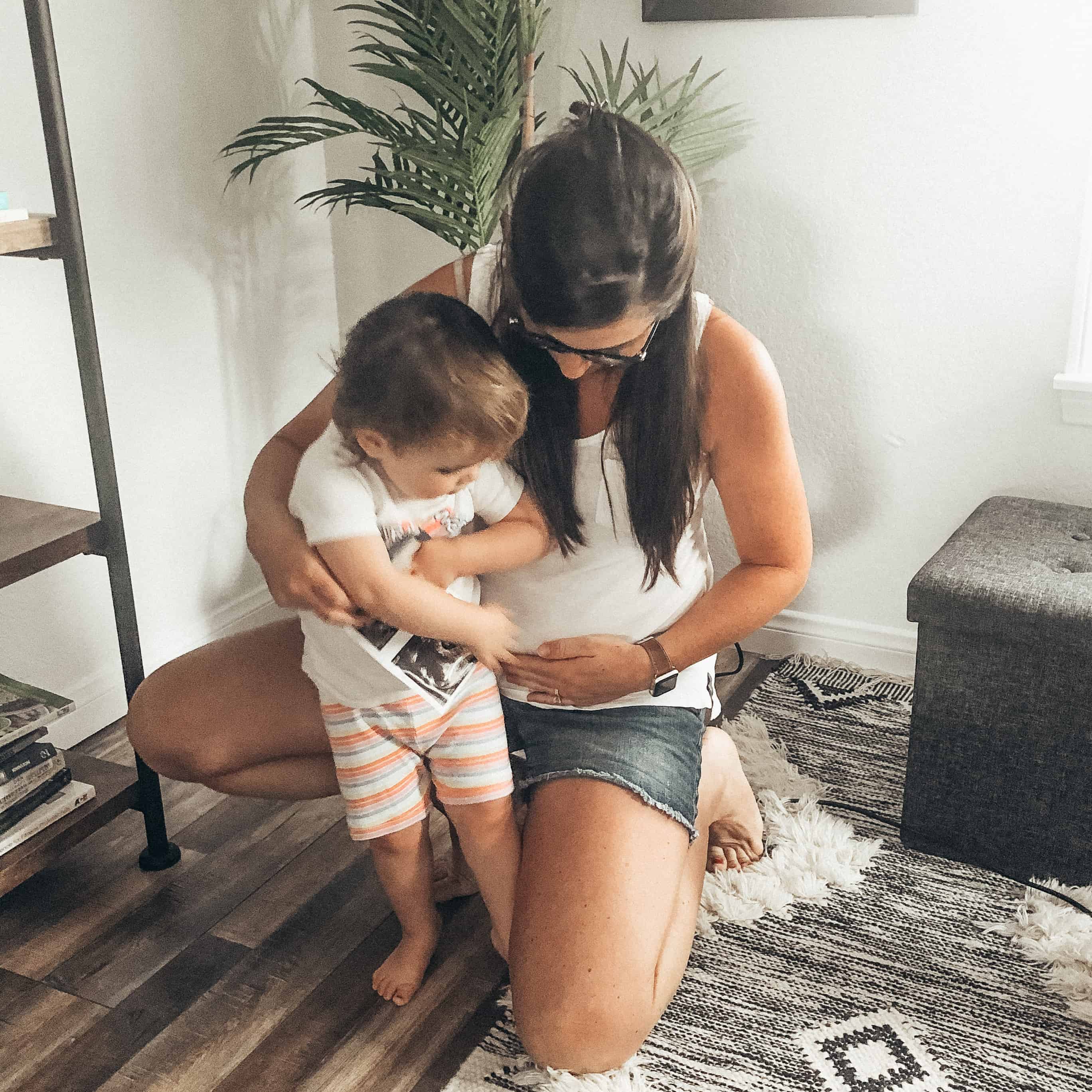 We're having baby #2!
It's seriously surreal to still share the good news. The journey was different this time around than the 4.5 year journey to meet H and we couldn't be more grateful.
How this journey to baby started
We started trying to get pregnant pretty much around the time I weaned Hayden when she was. 11 months old. We knew from our first journey we wanted to try as soon as possible for Baby #2 and from the many anecdotal stories we heard thought it would be "easier" to get pregnant if we tried closer to the time we had H.
Suffice it to say, that wasn't necessarily the case.
There were a few close calls that led me into the doctor's office getting an HCG test in November 2019 that we had hoped was the good news we wanted until we found out it was just an issue with my cycle.
In February of this year, Mr. CEO and I signed up for a Spartan race, our typical MO when things get tough in our fertility journey, to challenge us in and help take our emotions out in a healthy way through training.
Well, then as we all know, COVID happened and life turned upside down.
During this period I was getting some testing done at my OBGYN's office that showed some abnormalities in my estrogen levels again. I didn't buy it as I knew my cycle like the back of my hand.
Frankly I was annoyed with the way my OBGYN's team failed to follow through on my labs and how their communication was so inconsistent.
So, I did what I encourage all my patients to do: advocate for themselves.
I looked into and did my own DUTCH testing (for those who are interested, I'll share more about that in a future post). Knowledge is power, and I knew I wanted as much of it as I could.
I found a new OBGYN and made an appointment with his office for late May. It was just my regular yearly appointment, however I discussed with him our fertility journey to our daughter and how we had been trying nearly 10 months at that time with no success yet again.
He listened, intently, and I couldn't have been more thrilled to feel that reassurance from a medical provider. We discussed options and decided I would trial an ovulation medication called Clomid the following week when I was supposed to get my period.
Well, lo and behold, that Sunday I found out I was pregnant! Seeing those two pink lines brought a surge of emotions that made me believe wholeheartedly yet again in the power of never losing hope.
When are you due?
Based on my cycle, the last day of February! Based on how baby is reading on the ultrasounds, right around March 6 the doctor says! Hayden came two weeks early, so we will see this time around if baby follows suit.
Any guesses if we will have a February or March baby?!
How has the first trimester been this time around?
Truthfully, as I went back and looked at this post here on my first trimester with Hayden this pregnancy since the moment I found out I was pregnant has been night and day different.
Morning sickness has a new meaning, aka, all day sickness. It got so bad around week 6 that since then I have been on anti-nausea medication every 6 hours since then!
Body wise, I feel SUPER pregnant already and I'm only 14 weeks. They say "second pregnancies show earlier" and I definitely agree with that on my body!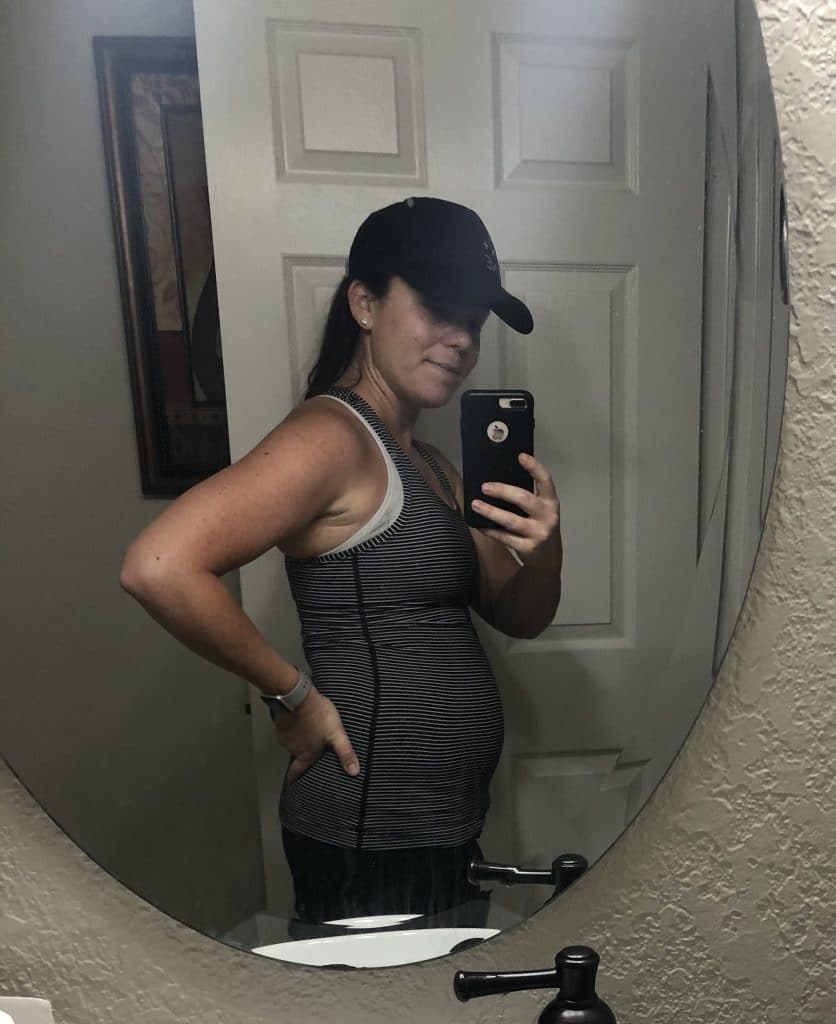 Food aversions and cravings literally rotate daily, so much so that I don't really "meal prep" because if I do too much food gets wasted when all I want to do is order in take-out.
What I'm craving (and hating) lately!
Weeks 6 through 9 were pretty rough in which I lived off pita bread with grilled chicken and tzatiki sauce from Luna Grill.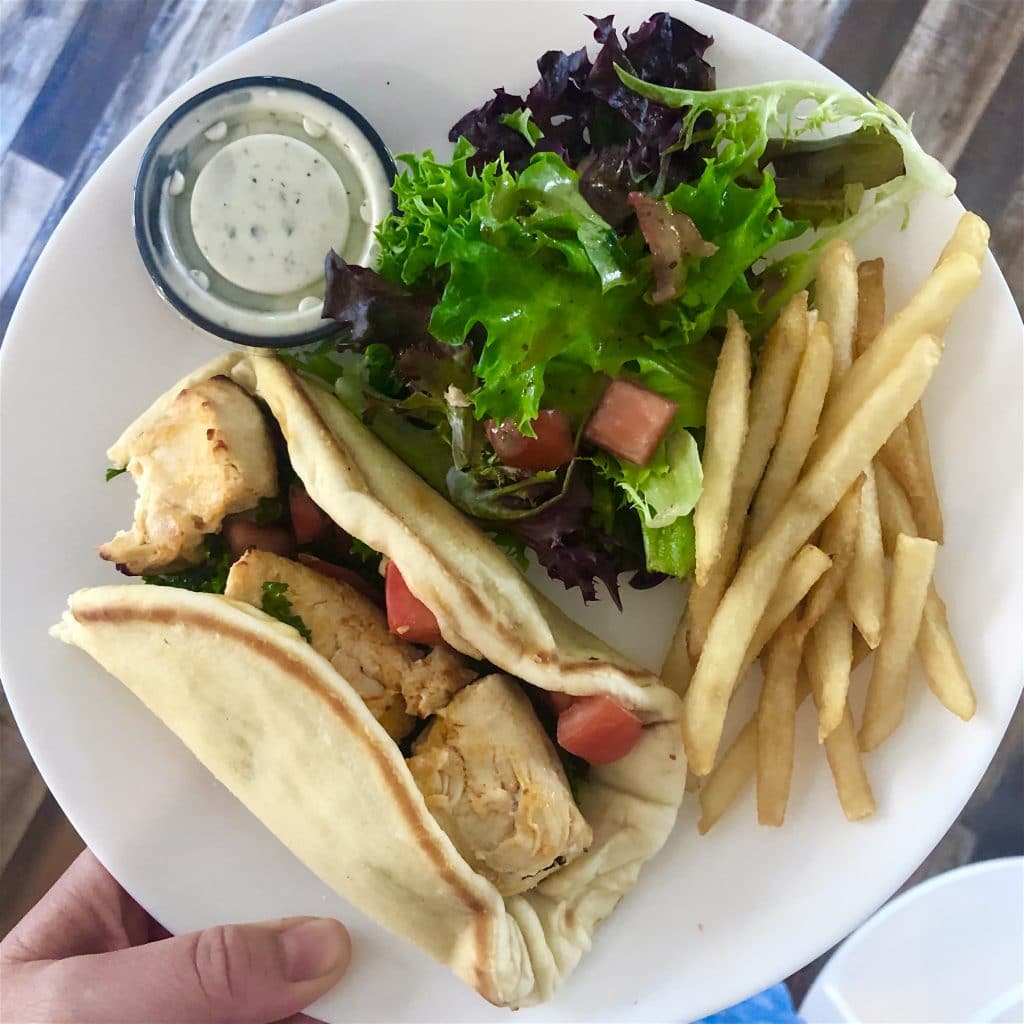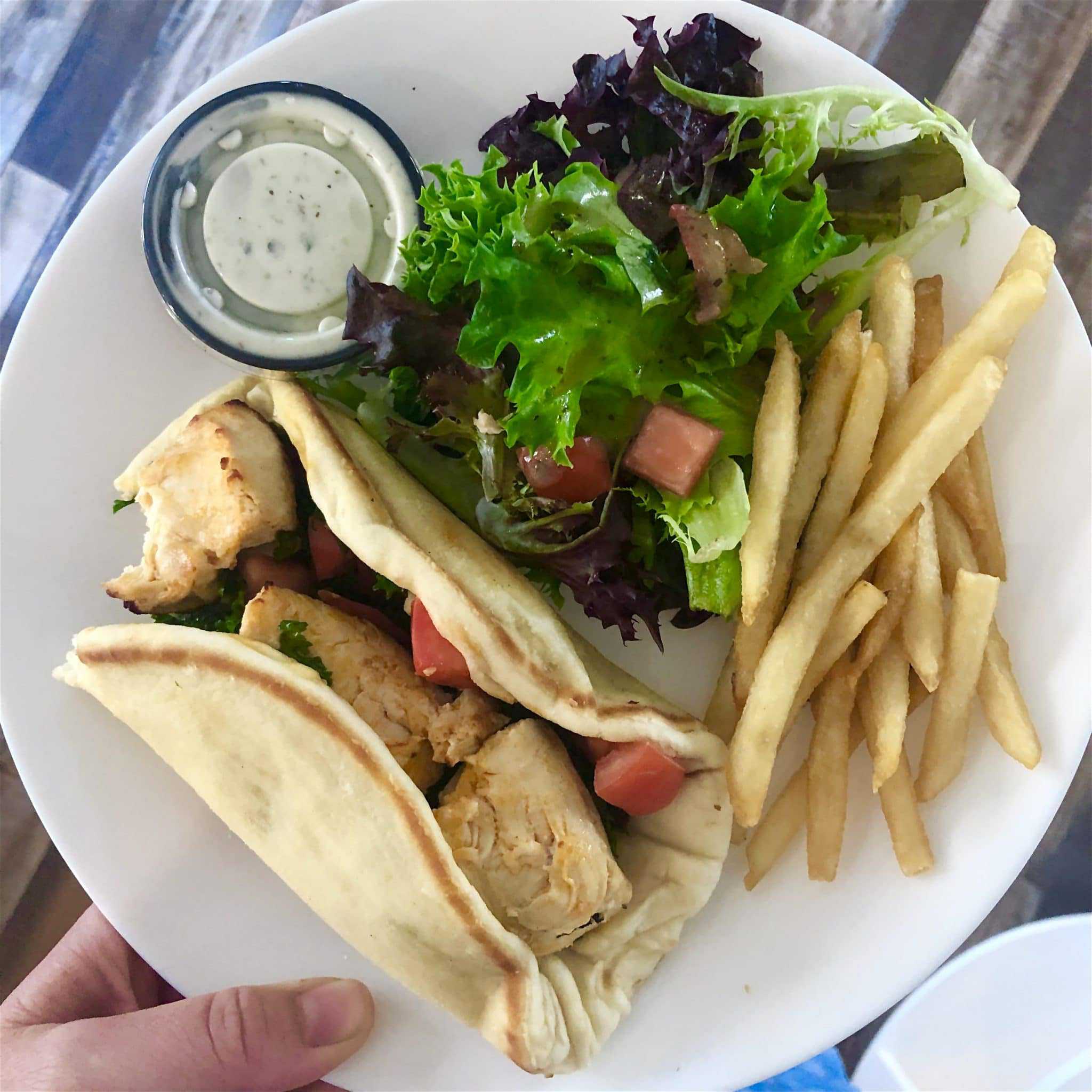 Week 10 hit hard and I was like GIVE ME ALL THE BEEF AND EGGS! Serendipitously at that time, I wrote this post on eggs and this on beef to make me get in the kitchen and whip them up myself (two great foods for a growing baby!)
I'm still into the proteins, but also found a new found love for bagels and cream cheese.
Chopped salads are hit or miss, but I only like them if Mr.CEO makes them! And recently I've taken an affinity to jalapeños on everything!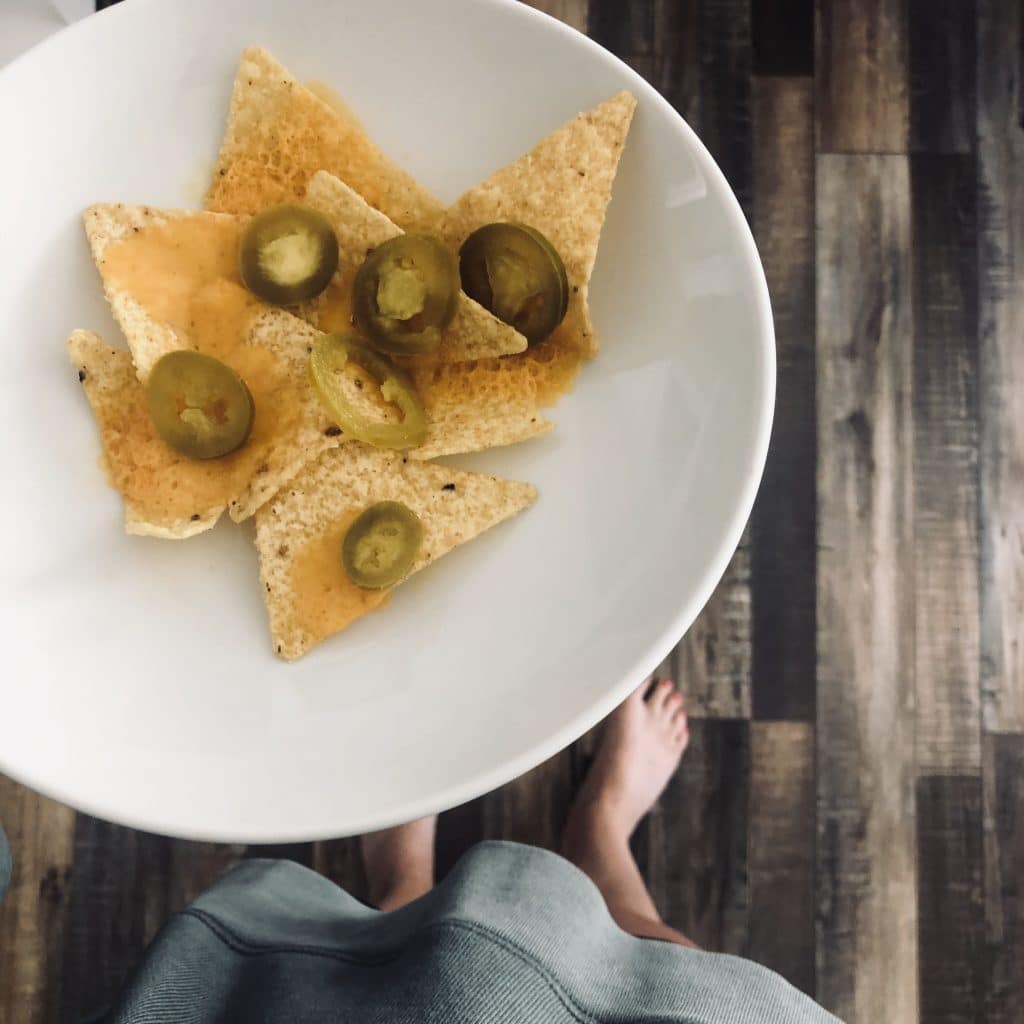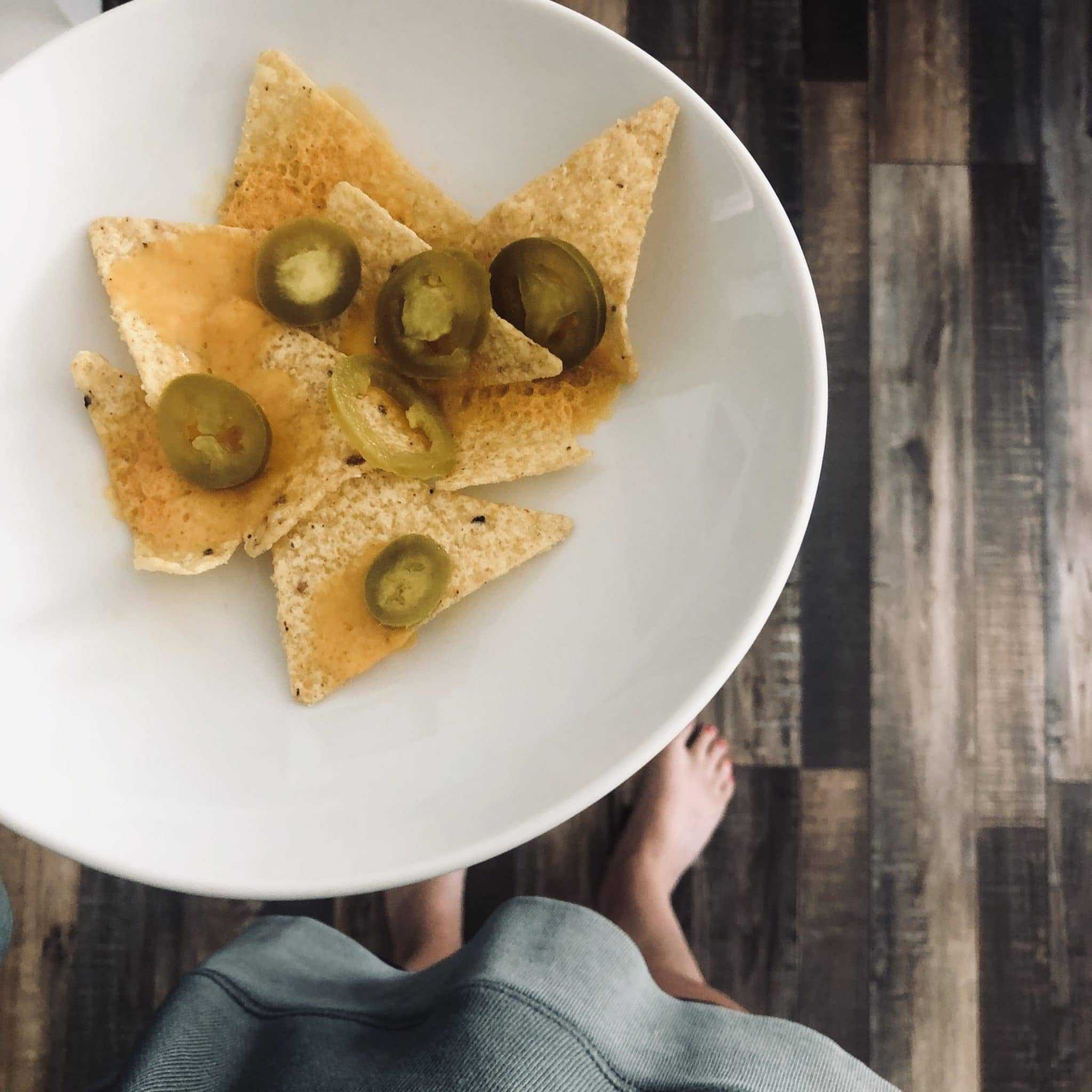 Chocolate and sweets (usually my MO) have been not so appealing to me during these early weeks, but now that I'm finally at week 13 I'm really craving Cookie Dough Cheesecake from The Cheesecake Factory.
Thankfully, Mr.CEO helped satisfy that craving this past week!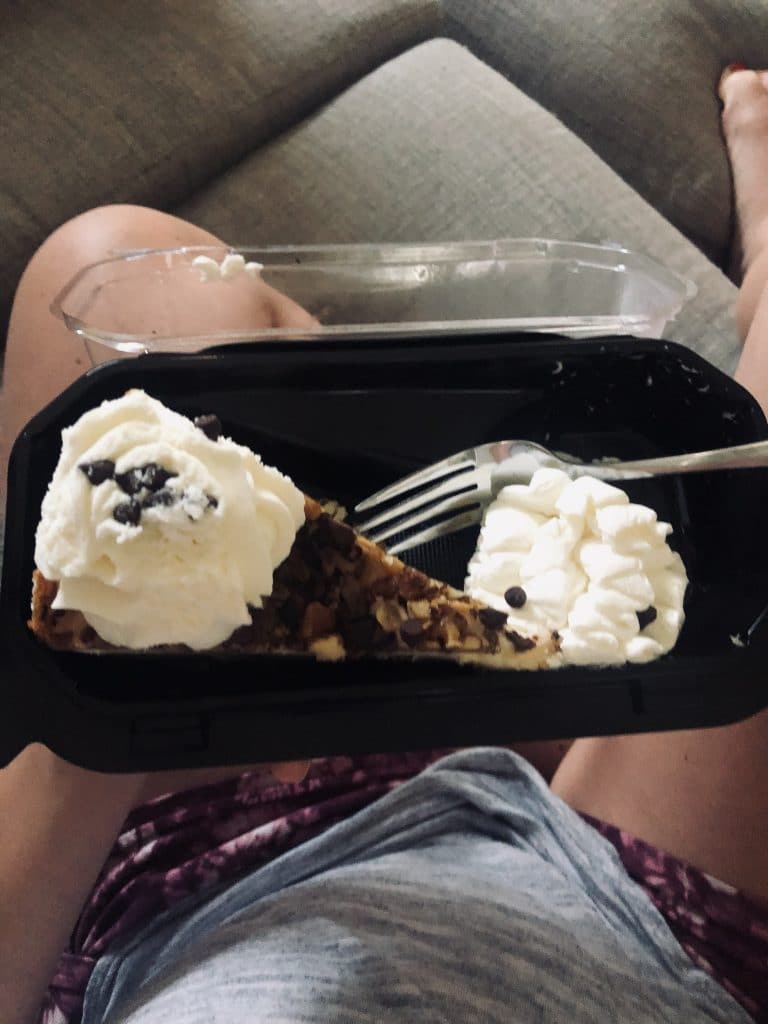 What vitamins I'm taking
I've always kind of disliked the chewable vitamins that are loaded with added sugar and require a serving size of 4 gummies to meet your nutrition needs, however I'm now taking them.
I have a hard time swallowing my regular prenatals (I rotate between New Chapter, NOW Foods and Natalyst), so I've been taking the Smarty Pants Chewables until this morning sickness passes.
Days I feel better than others I'll take one of my capsule prenatals instead.
I am also regularly taking Vitamin D3- 1000 IU, Vitacholine – 300 mg, DHA/EPA (in prenatals) and on occasion pysllium husk fiber in smoothies.
Is Hayden excited to be a big sister?
I'd say yes, albeit slightly confused as too if mom or "Hayden" is carrying the baby. She also thinks the baby is inside my belly button, so she constantly sticks her finger into it and talks!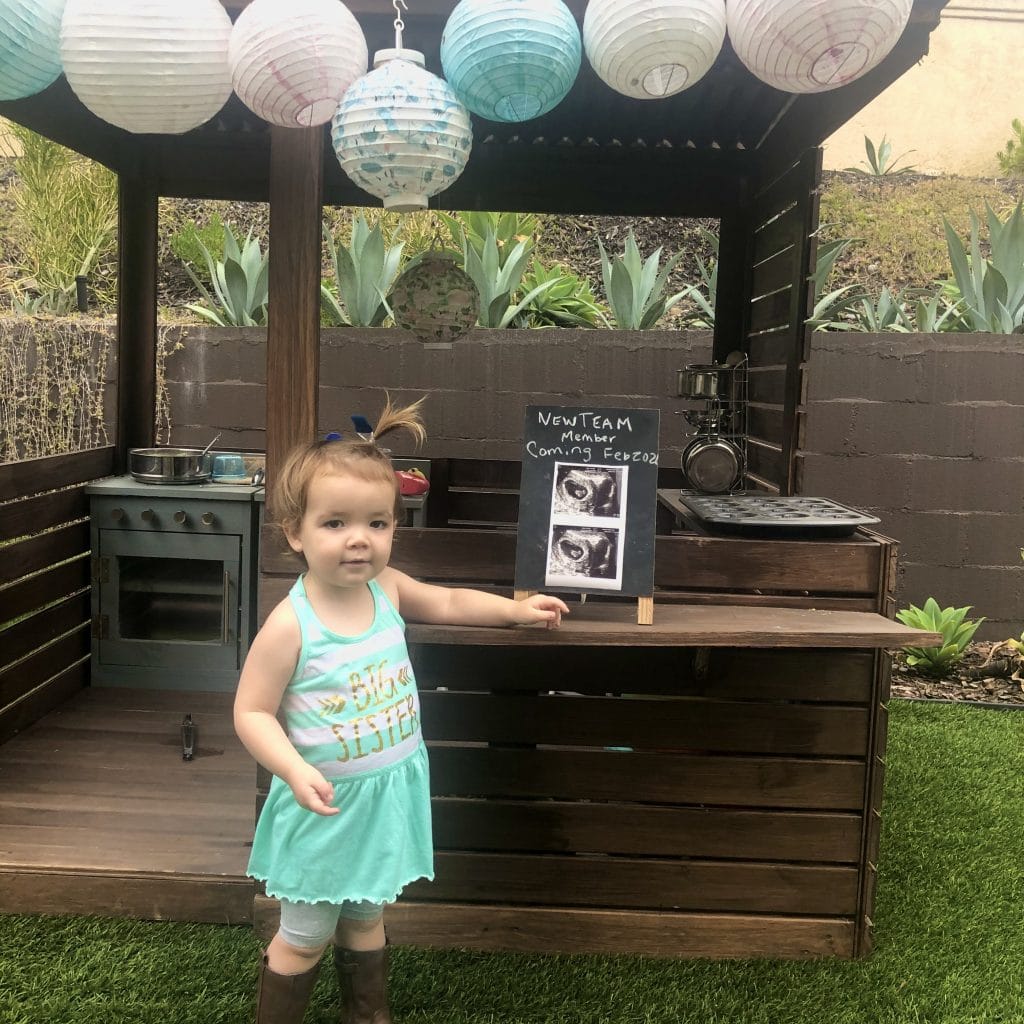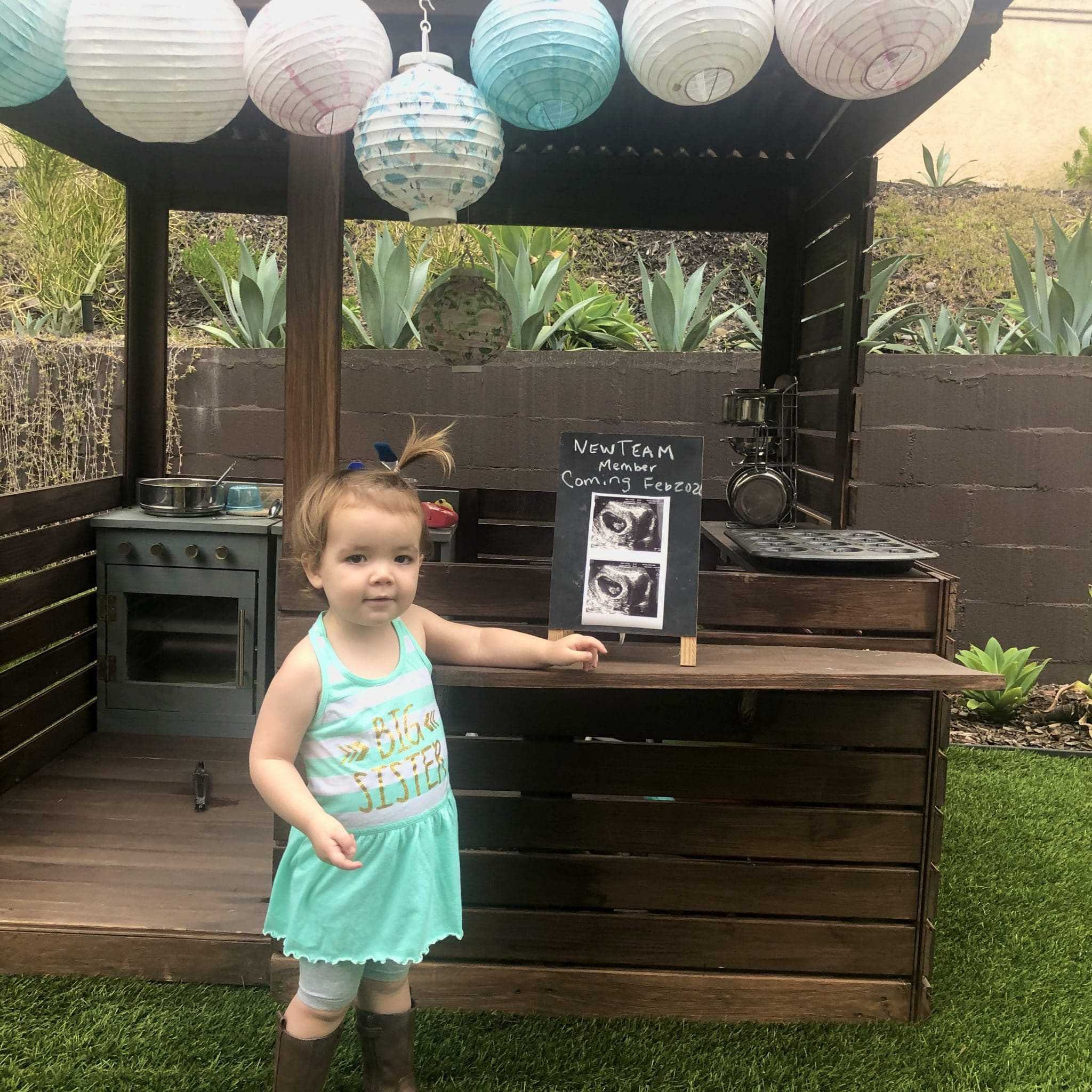 We will be transitioning her room down the hall to switch over the nursery, so fingers crossed she does well with the transition!
What advice do I have to those who are in the midst of TTC?
Never lose hope!
I know this journey is tough, especially with a global pandemic thrown in. But, if you remember why you started, what your ultimate goal is, you'll keep the hope alive.
Everyone's journey is different, but everyone's journey is worth it. Sending you lots of love and hope on yours. Please reach out if I can help in any way. XOXO