Christmas Markets, Chocolate Festivals and More – A Weekend In Germany!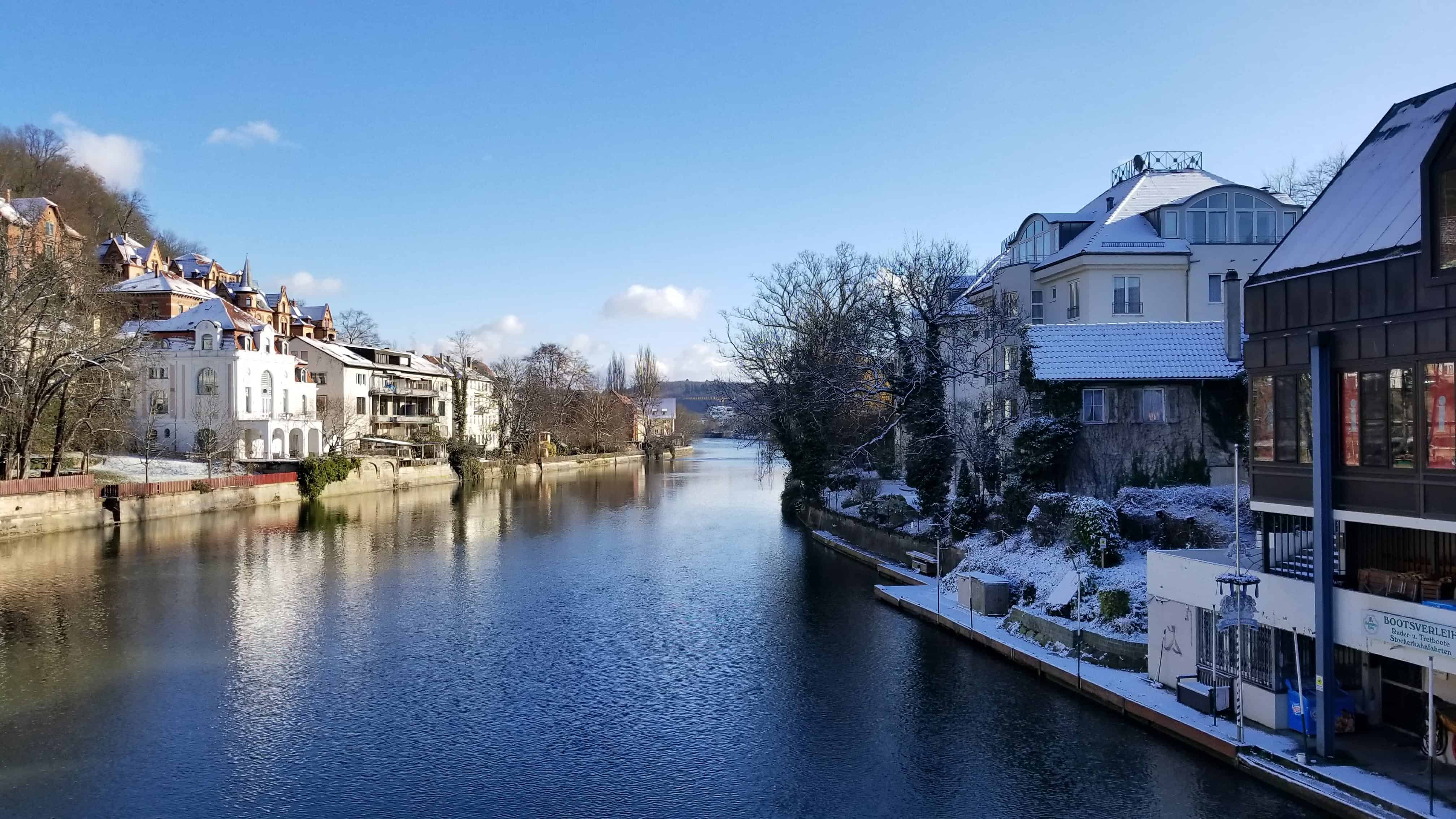 This view… remarkable right?
Just a Saturday morning in the lovely town of Tübingen, Germany. While I don't miss the chilly winters of Chicago, the snow capped mountain views are simply stunning!
Friday turned out to be a holiday here in Switzerland so Mr. CEO took one of his last vacation days so we could head out early to head up towards Germany. Well, our goal was to leave early but then on an early morning walk I saw our town was hosting a Christmas market so we decided to stay until 10am when it opened and check it out.
Well, while I'm glad we got some extra steps in, the market here was a bit rainy and not all the vendors were out. So, a tad disappointing considering because we waited those extra 3 hours we hit a TON of traffic heading up to Germany.
Lesson learned, get on the road!
Any who, once we finally made it into Germany, it was just what we had imagined!
Stop 1- Stuttgart Christmas Market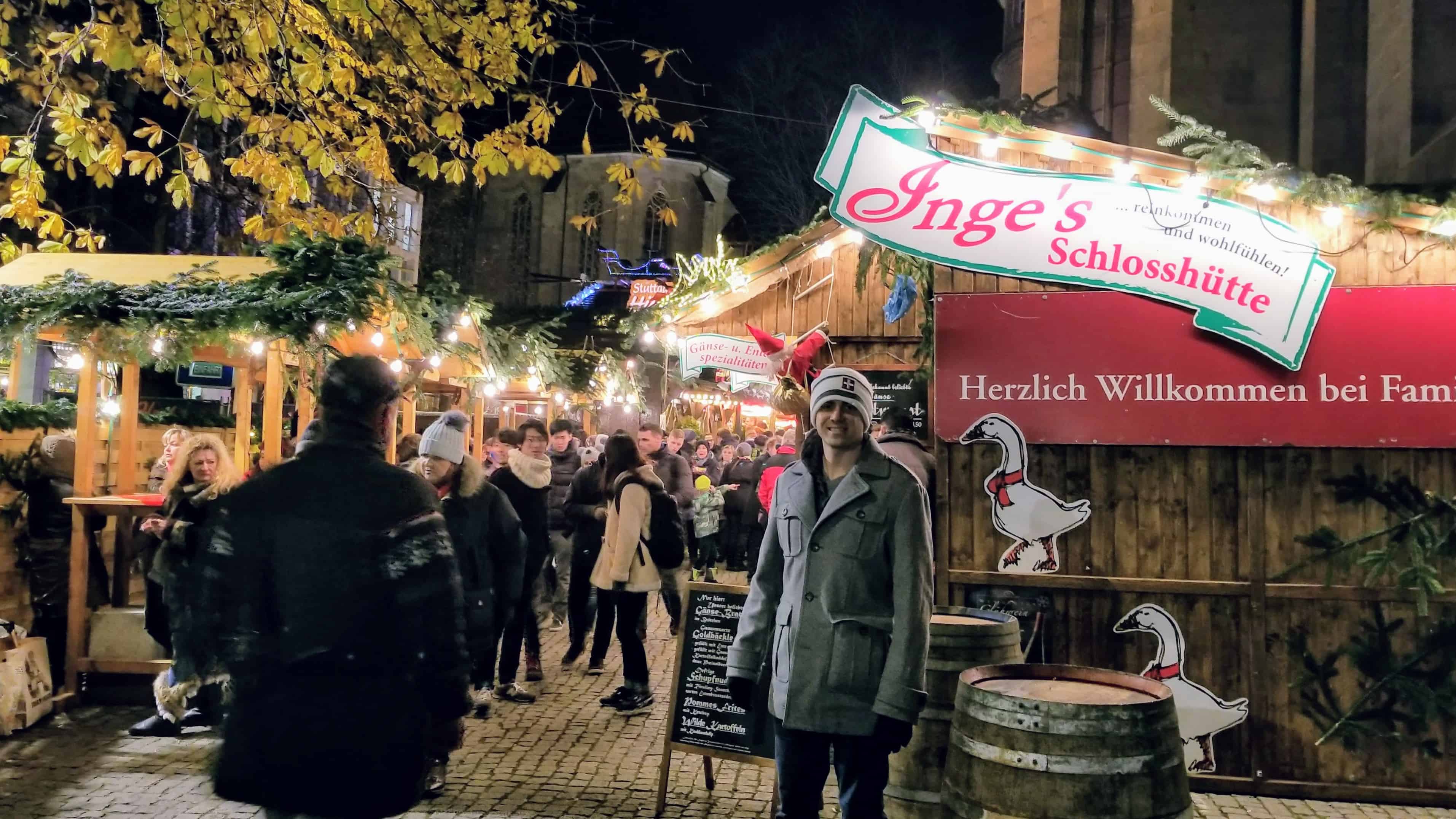 Literally, a Christmas Mecca! Corner around corner lined with little carts selling everything from brats, to cider, to mulled wine and the cutest Christmas ornaments!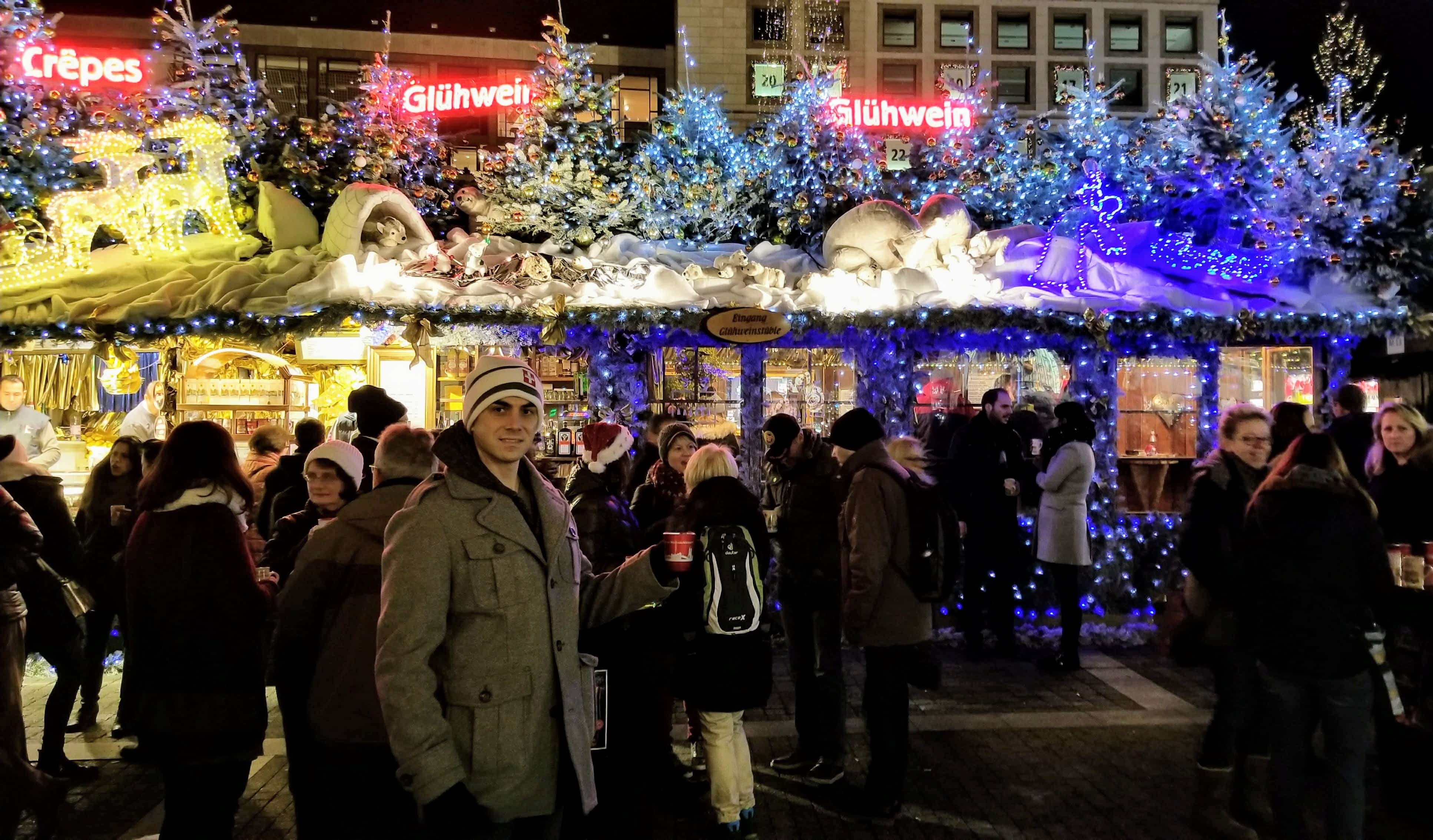 I'm not a fan of the hot wine, but Mr. CEO was a trooper and enjoyed the glass of Gluhwein for the both of us! I did obviously have to snap a picture with it too though!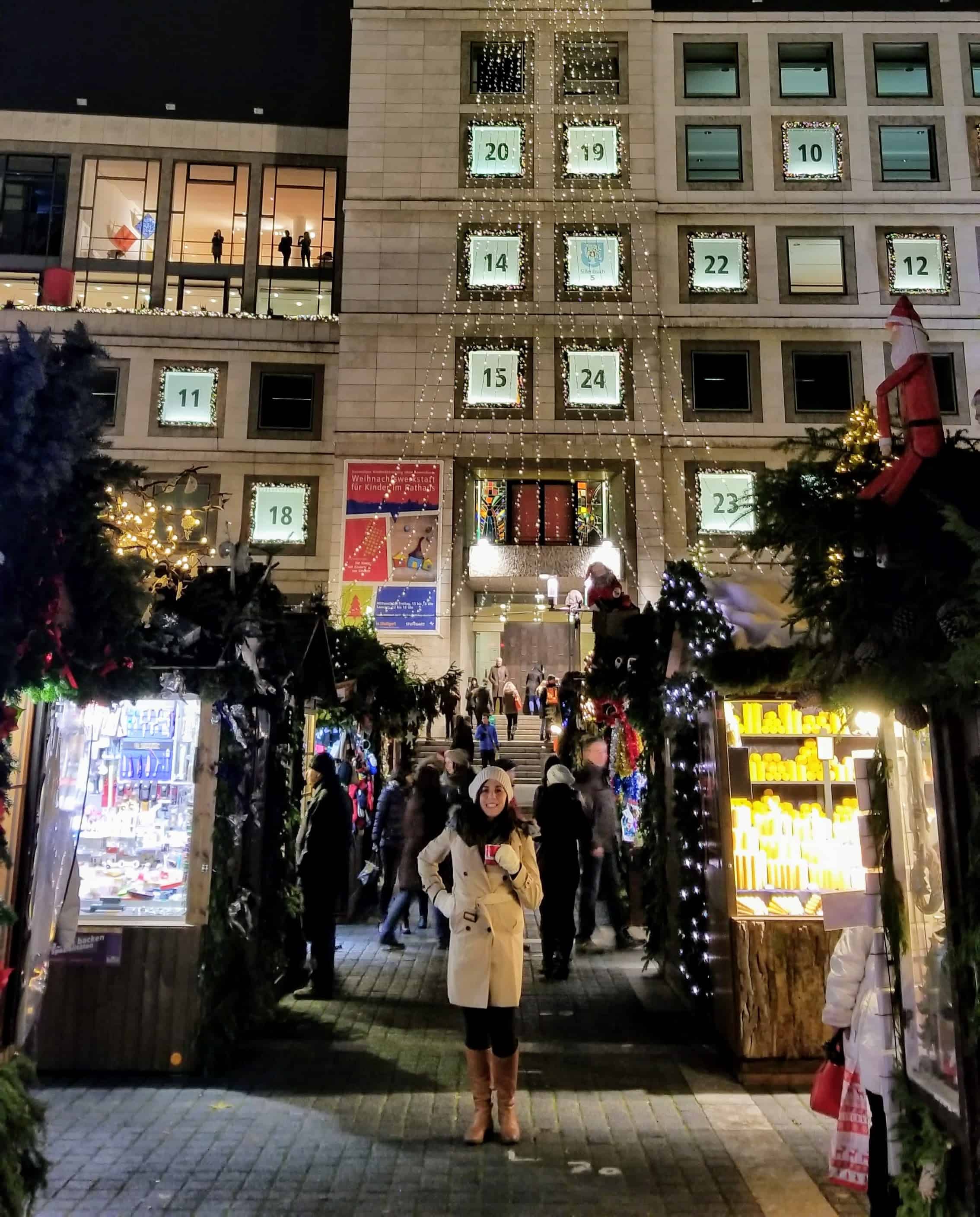 How cool is the Advent calendar window on the building behind me? Truly every little Christmas magical piece they could incorporate, Stuttgart's market did!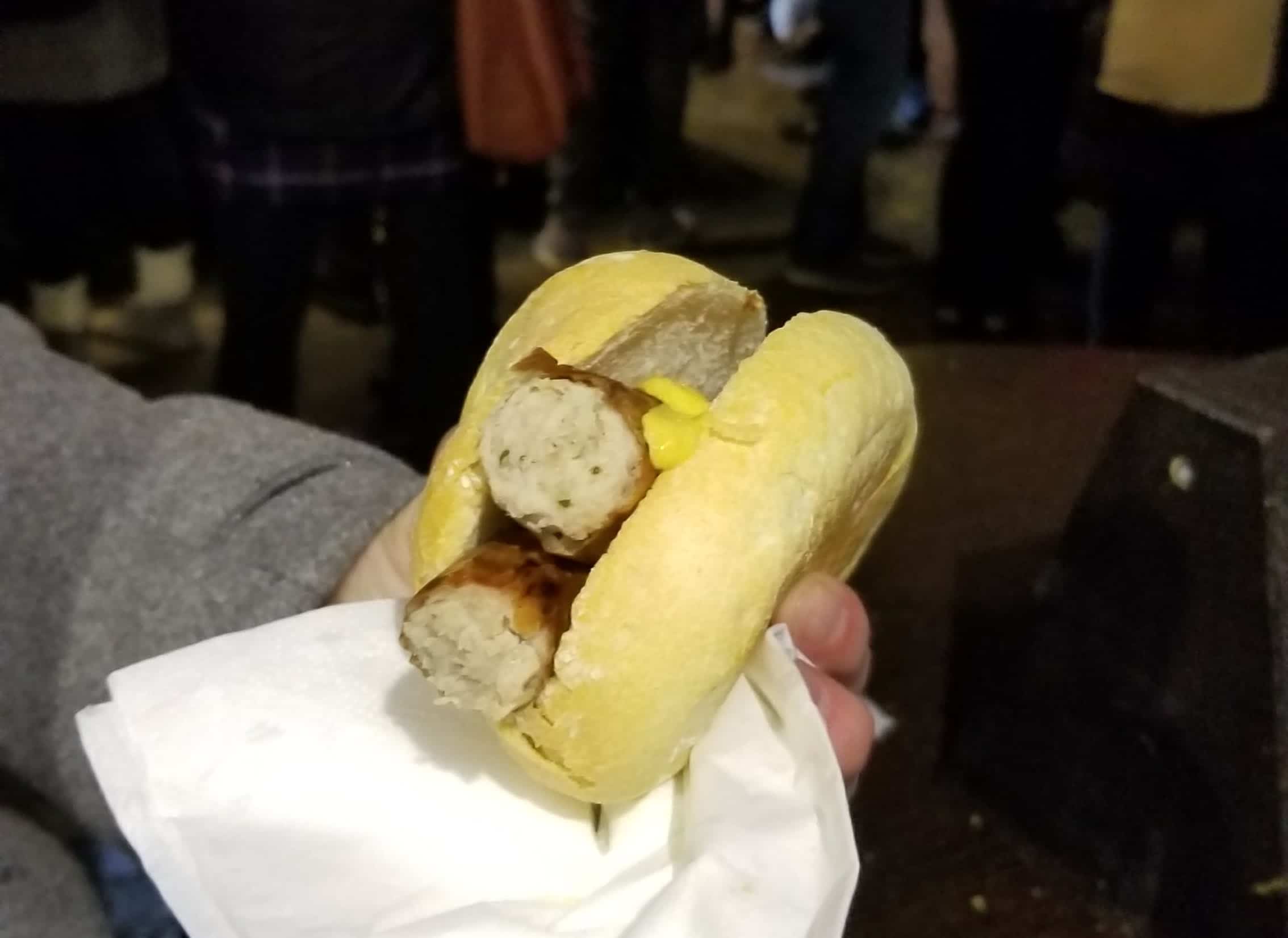 And of course we got a brat to share! While I'm not a fan of pork usually, I couldn't go to Germany without trying some! It was delicious, and very filling!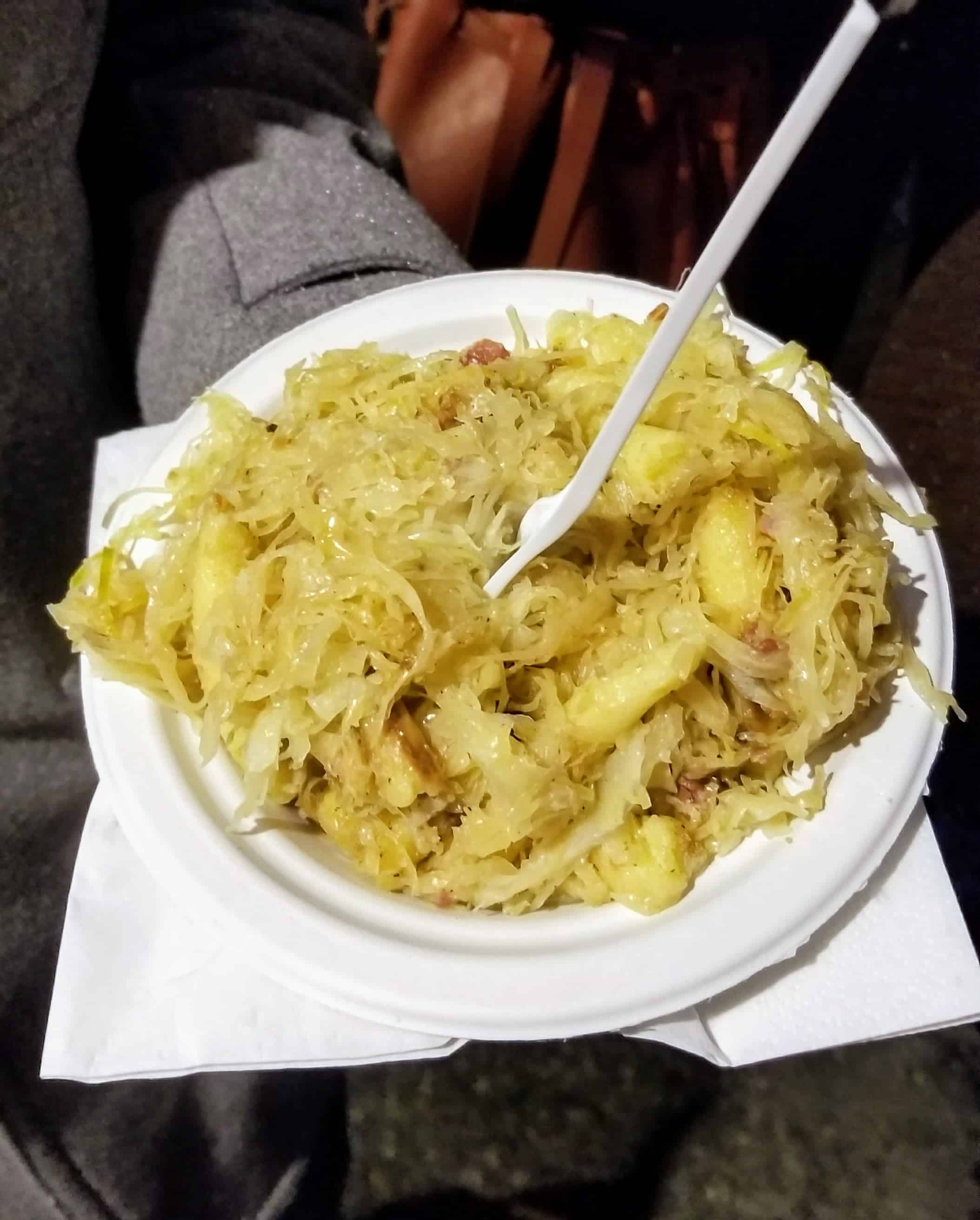 While I did try this, it wasn't my favorite. But, Mr. CEO, in love!!
What is it exactly? Well, it's a mix of sauerkraut, bacon and pasta like noodles.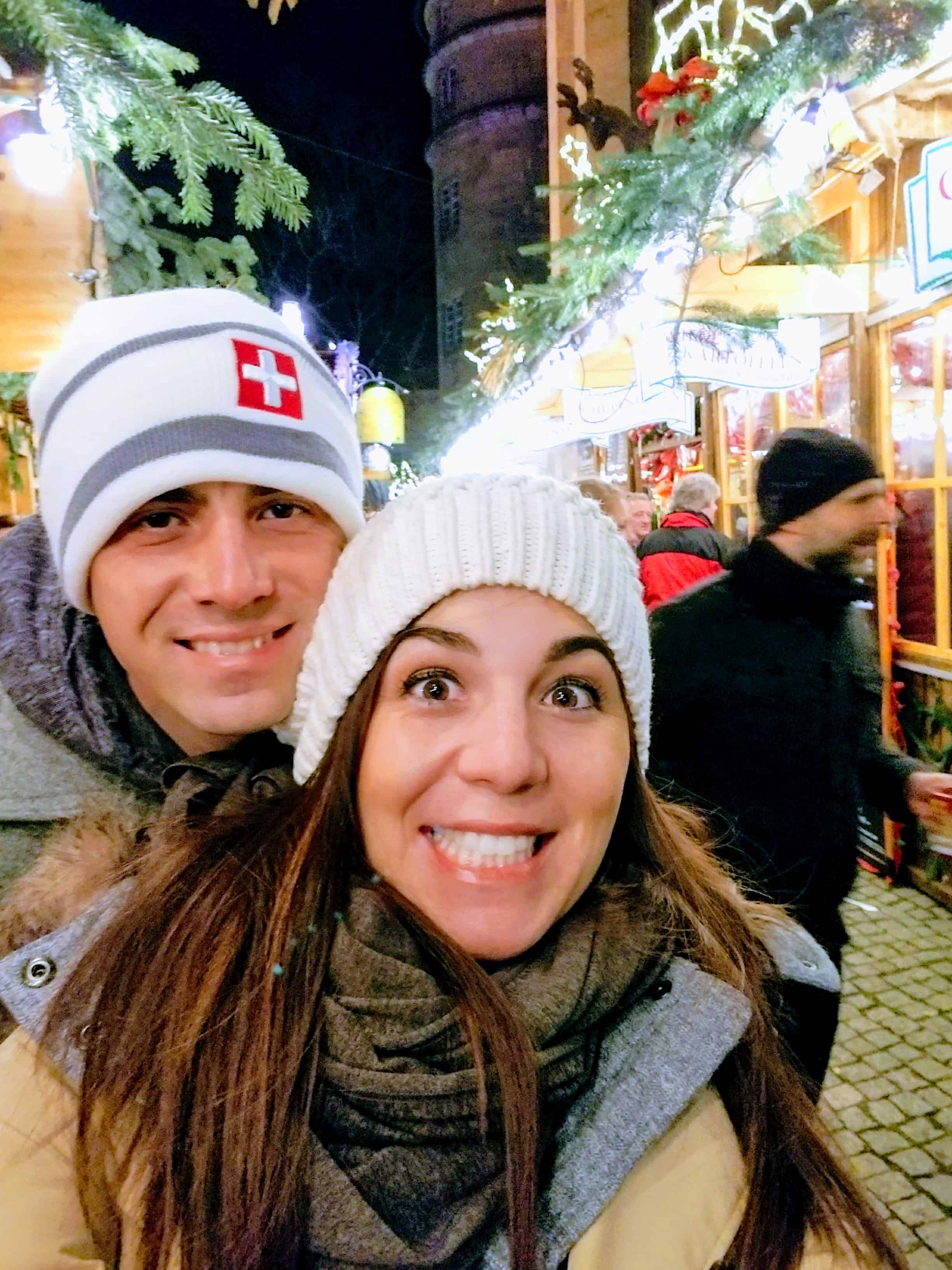 And of course a final selfie as we exited the market!
Words of wisdom – be sure to make sure you have Euros before you go there! We forgot to exchange our Franks and had to find an ATM (which was very challenging) to withdraw money so we didn't have to window shop only!
Stop 2 – Weil im Schönbuch & Tübingen Chocolate Festival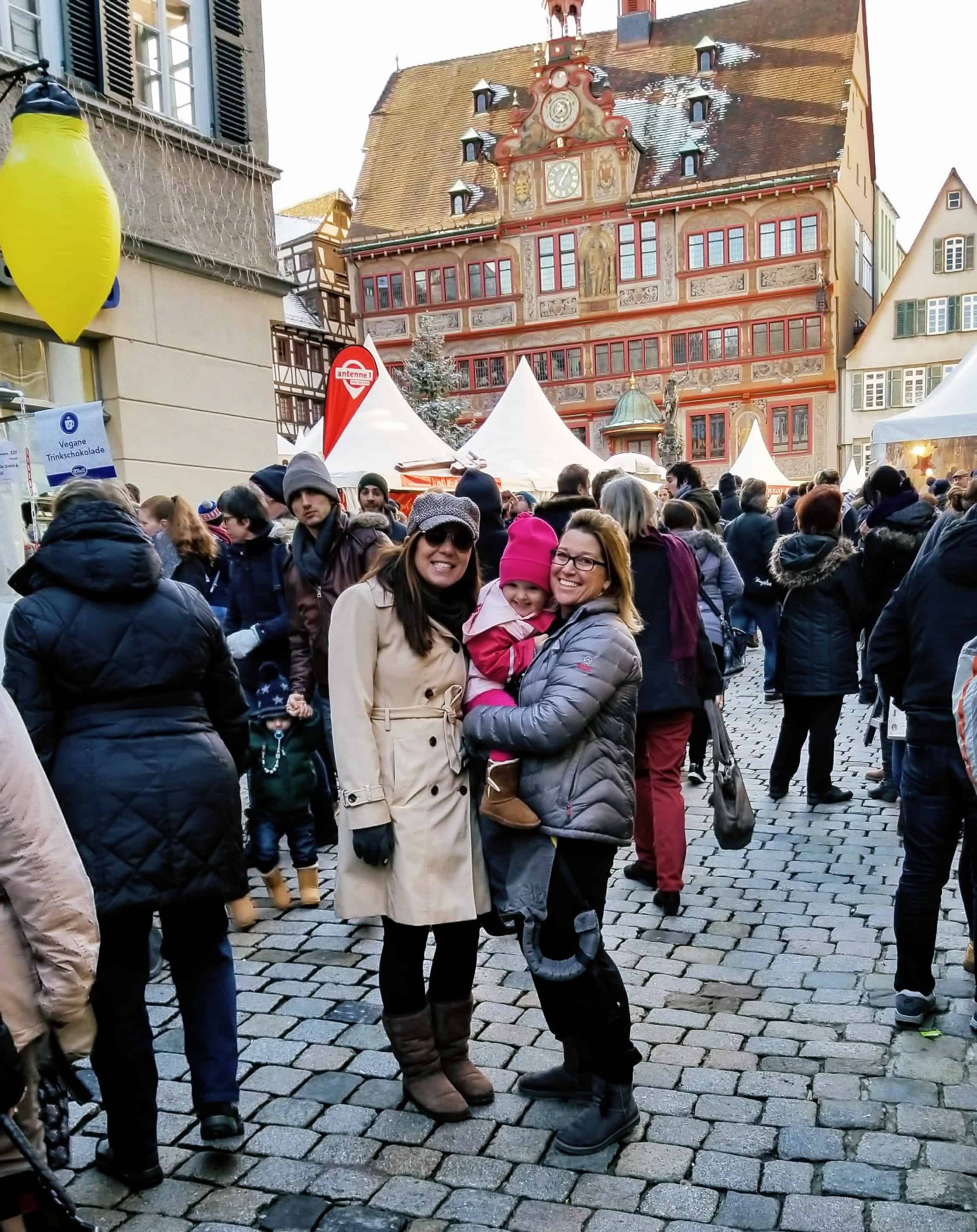 Lucky for us, we have some friends living in Germany right now that we were able to go visit with! It was a fun experience to not only see friendly faces, but also experience Germany culture guided by Americans lol!
Pictured above is my friend Wendy Jo and her Born to Eat star! We had a lovely time eating (Wendy Jo is an amazing chef-check out her website and recipes here) and exploring the streets of the Chocolate Festival in Tübingen!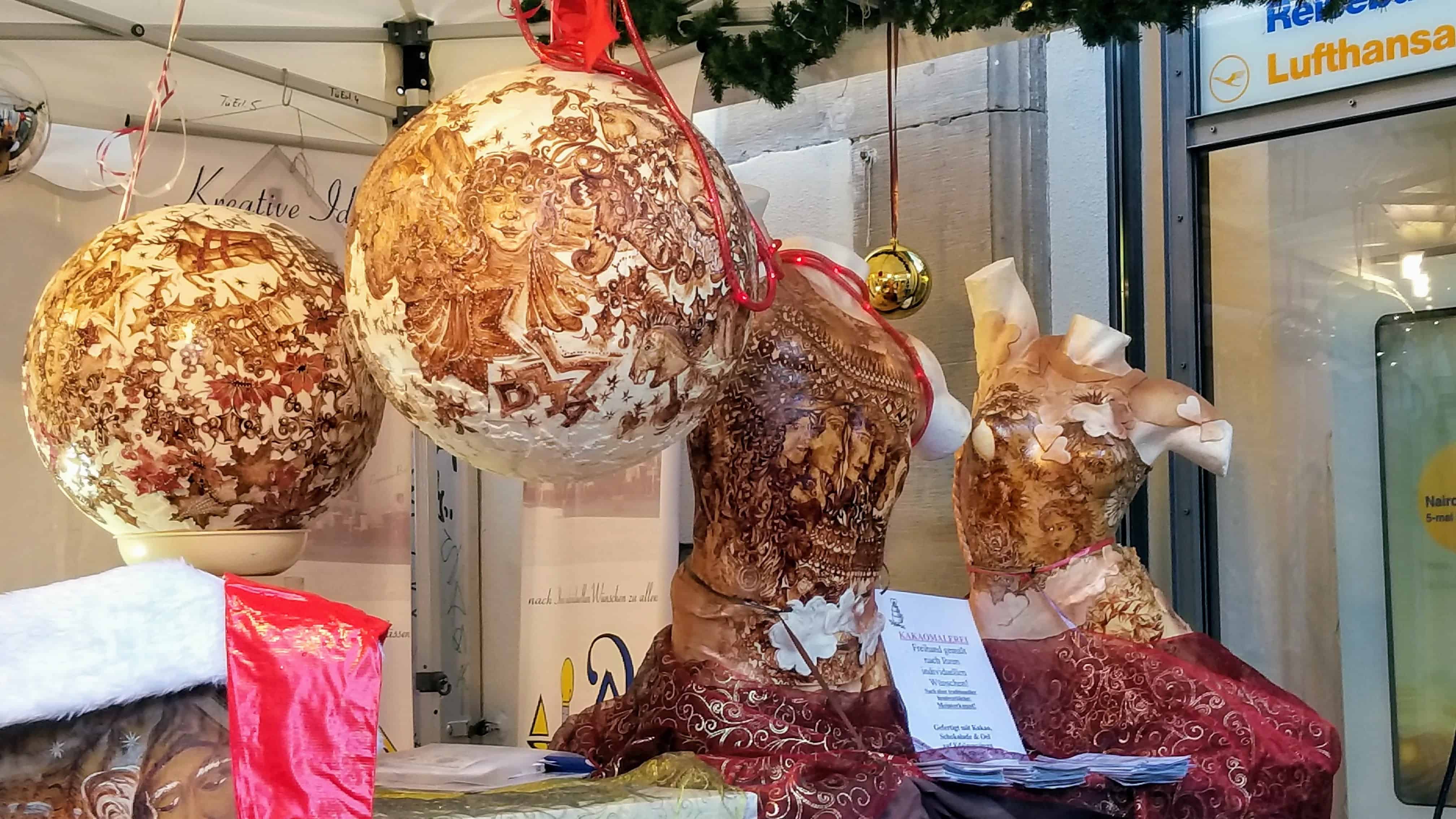 It's incredible the things you can do with chocolate! While I am far to impatient to be this creative, these artists show how versatile chocolate truly can be.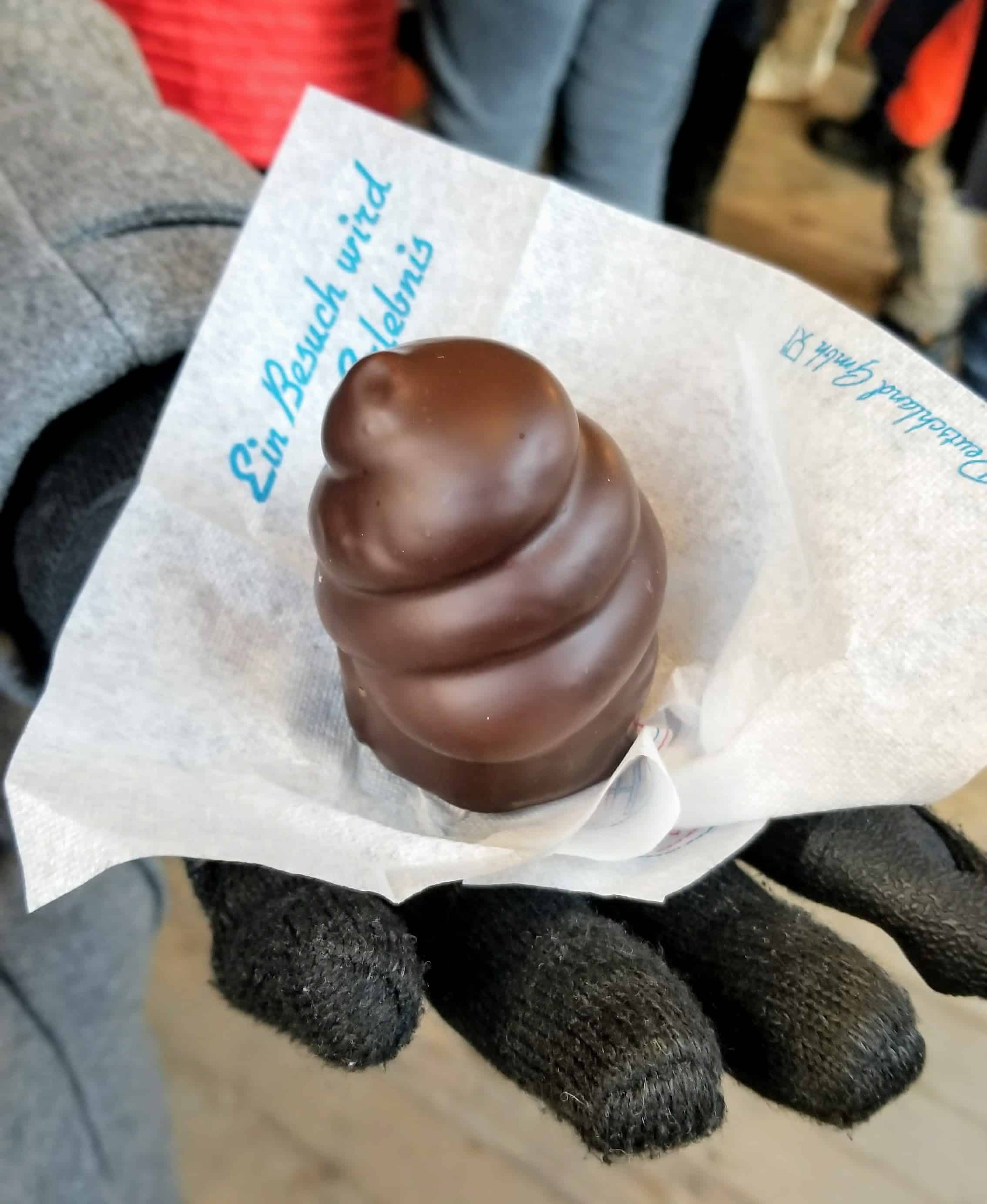 While we definitely had a variety of treats here, including chocolate beer, a currywurst brat, a chocolate dough ball and numerous chocolate samplings (hello sugar coma), Mr. CEO really enjoyed this little gem. Me, not so much. ? Balance, right!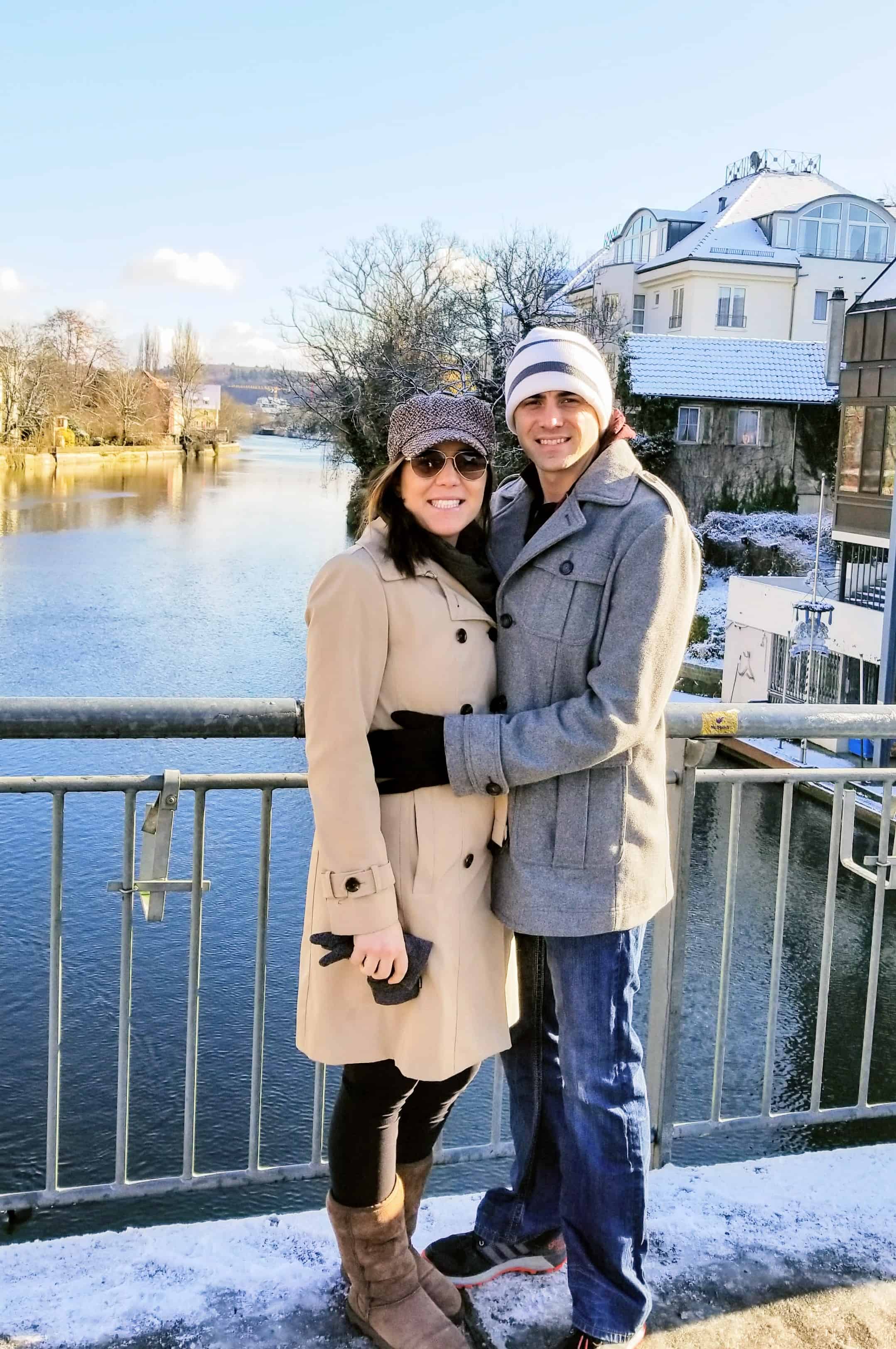 And a final shot on the bridge as we left the festival, such a magical experience!
Stop 3 – ALDI ?
Yep, I said it. You know I'm an ALDI fan. But, in case your late to the game, here's a refresher HERE, HERE and HERE why I love ALDI!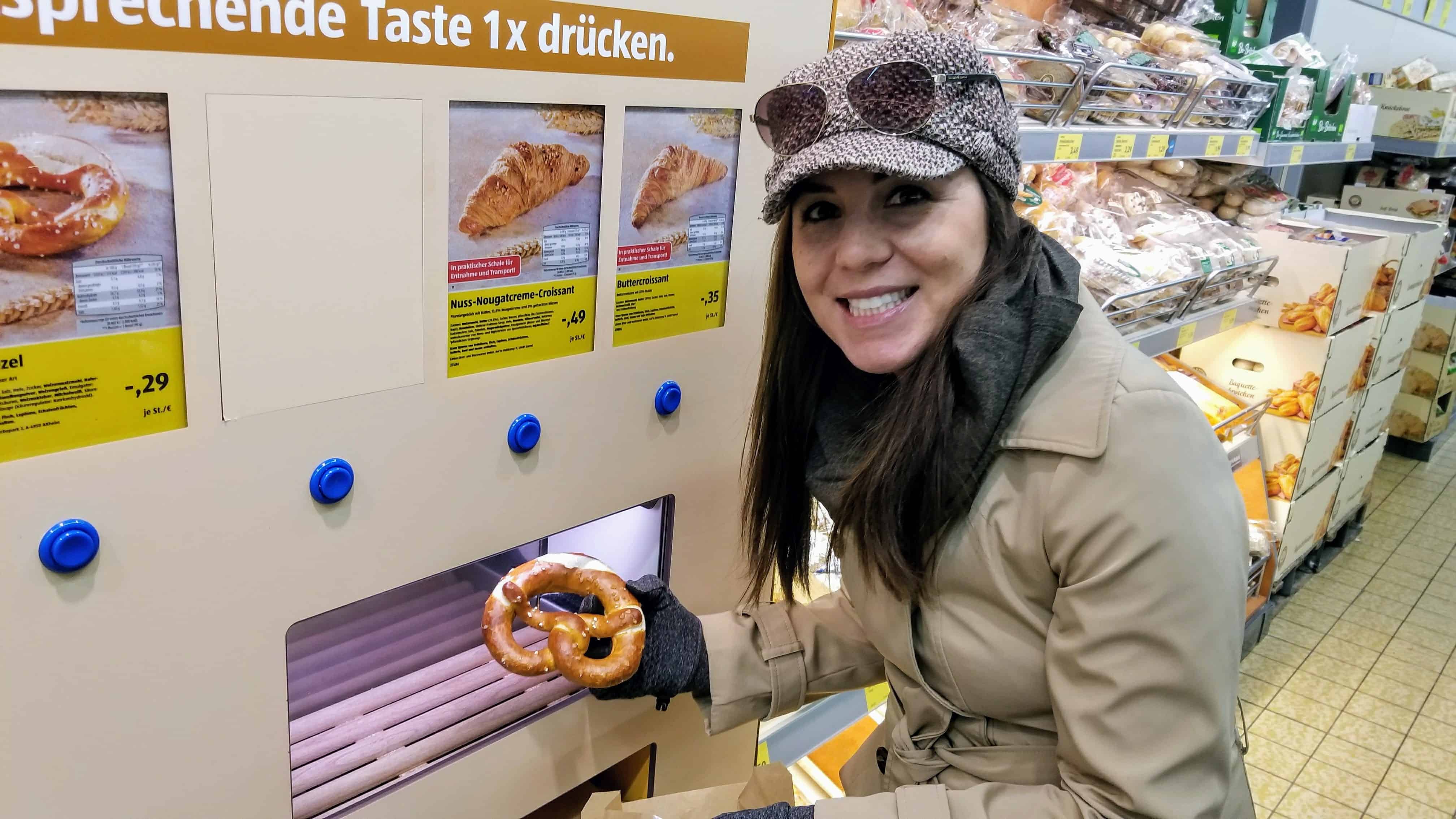 One of the best finds, a machine that individually dispensed pretzels, breads and pizza!
To say I found my happy place would be an understatement lol.
And, there you have it! Our last weekend adventure out here in Europe.
While this entire experience has been filled with magical memories and lots of fun, I'm very much so ready to head back to the states this week.
In case you're joining late, here's a link to the other posts all about Switzerland and we're I'd highly recommend you go!
Have a safe week!
Liz