The grown up version of a childhood classic… Toast Two Way, featuring avocado toast!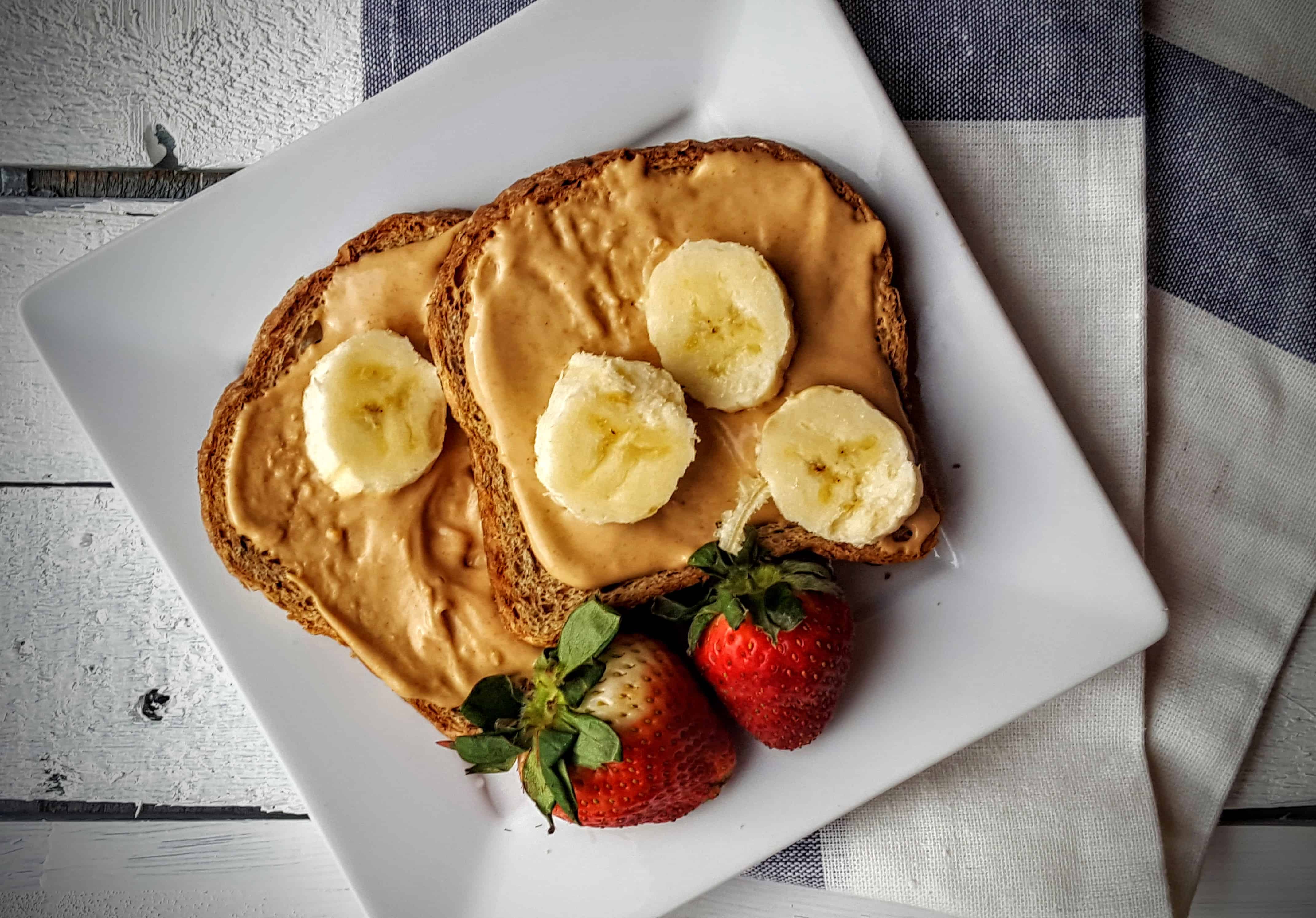 Let's face it, I'm not one of those bloggers who will grace you with a homemade leavened bread come Monday morning. As much as I wish I was, I'm just not. Just like my vocabulary (affectionately referred to as Lizism by my family), I like to keep things simple.
Toast is one of those classic dishes that has become super trendy again. I love it when this happens because for average cooks like me, it helps us shine.
Avocado toast, simply brilliant!
The toasting trend has not only sparked the interest of us home cooks, but also restaurateurs across the globe. It's amazing what people will pay for a slice of toast, nut butter and a cup of joe! Let's just say at a cute little corner coffee shop, you can easily drop $10 on this combo!
To save your hard earned money, I'm highlighting just how simple it is to whip a gourmet toast up on the fly at home. I've got you covered with toast two ways: a classic Pico De Gallo Avocado Toast and a Cinnamon PB Banana Toast. These toast combinations make the perfect meal, snack or sweet treat! Not only do they have the perfect blend of healthy fats, but also are fiber filled and nutrient dense! Talk about getting a BANG for your BUCK!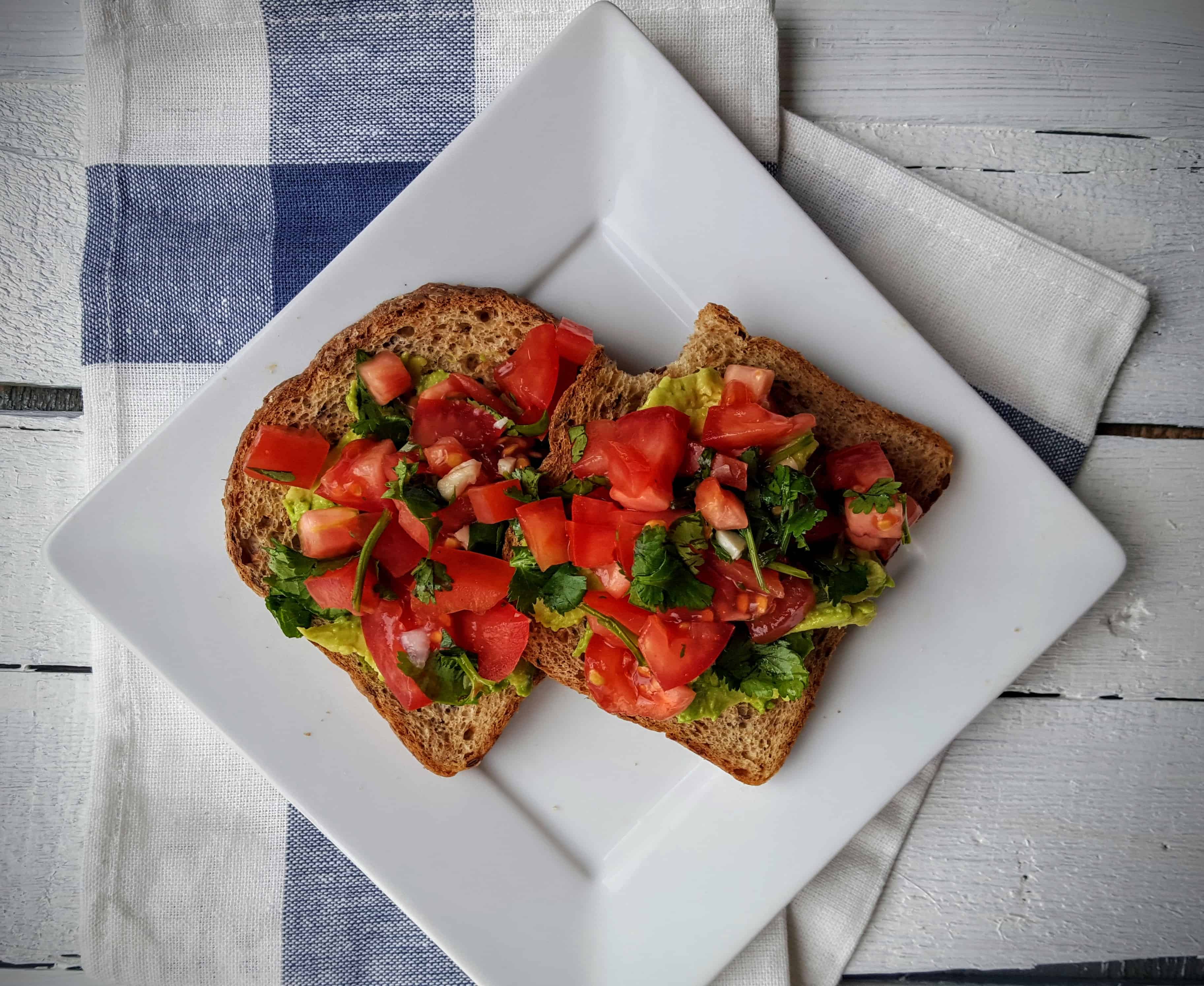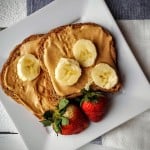 Print
Pico de Gallo Avocado Toast + Cinnamon PB Banana Toast
Step up your toast game with this nutrient dense, zesty Pico de Gallo Avocado toast; or tantalize that sweet tooth with a delicious cinnamon peanut butter combo!
Ingredients
Base

2

slices

whole grain bread

or preferred variety

Pico de Gallo Avocado Toast

2

oz

avocado

2/5ths a medium avocado

1/8

teaspoon

sea salt

1

medium Roma tomato

chopped

1

tablespoon

chopped garlic

1

tablespoon

chopped cilantro

1/2

teaspoon

Tabasco

Cinnamon PB Banana Toast

3

tablespoons

powdered peanut butter

1/4

teaspoon

cinnamon

2 1/2

tablespoons

water

1.5

oz

banana slices
Instructions
Toast two slices of bread in a toaster until desired crisp is achieved.

Pico de Gallo Avocado Toast

In a small bowl, mash together avocado and sea salt.

Lather avocado spread over toast.

In the same bowl, add chopped tomato, garlic, cilantro and Tabasco, mix well.

Spoon over the top of the avocado spread.

Enjoy!

Cinnamon PB Banana Toast

In a small bowl, mix powdered peanut butter, cinnamon, and water. (If you add to much water, add a touch more powdered peanut butter and vice versa if you add to much powdered peanut butter, add more water.)

Smear over top of toast and top with sliced bananas.

Enjoy!
Need more inspiration? Be sure to check out the Cooking Light 200 Calorie Toast ideas! I for sure am swooning over this Ricotta Pistachio Toast…. yum!
What's your favorite way to toast?!