Doesn't it seem like there has to be a trendy buzz word in front of a food these days in order to grab customers attention.
Enter: Hummus!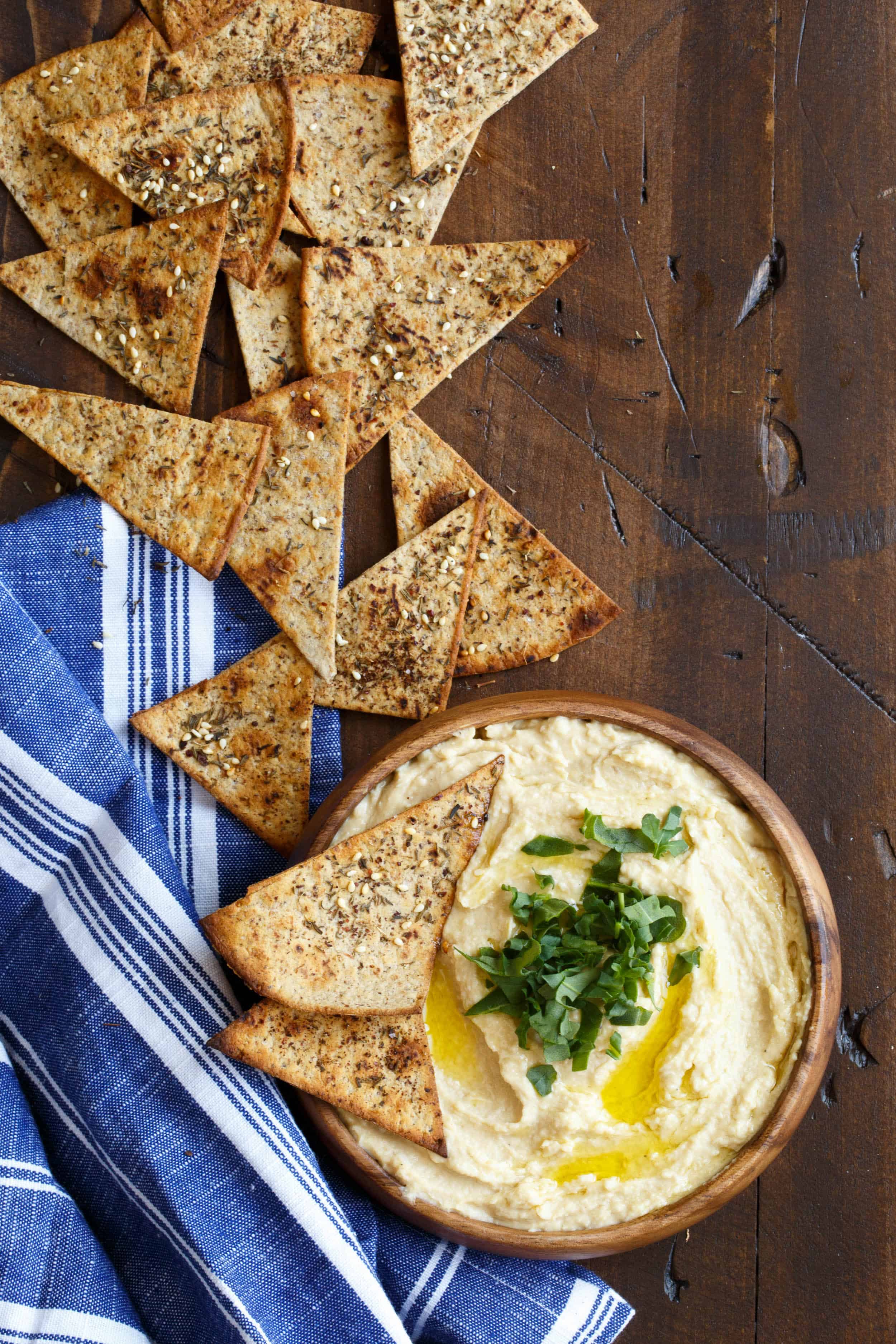 Don't worry if you've fallen victim to this as well, you're not alone.
Advertise agencies for food and beauty products have jumped on this bandwagon to reap all the benefits that mass marketing has on the confused consumer.
Pardon my French but DAMN, you know it's gone to far when even pet food companies are tugging at your emotional cues and market that all natural, organic, grass-fed line of dog food that retails at over $19 a bag!
I know plenty of people who love their pets and don't get me wrong, I do believe you should feed them right; BUT, come on, you know the highlight of your pooches day is when they get to lick the floor after your trash bag breaks!
Rather than showcase the latest all natural, gluten free, organic, yadah yadah yadah line of hummus on the market today, I thought I would show you how to make a Simple-Swap hummus recipe of your own to try at home.
Hummus is an excellent superfood! Why?
Chock full of vitamins and minerals like folate, which is essential to help our bodies make new cells.
Low fat dip choice that not only provides a good source of fiber, but is also a complete protein when paired with a whole grain source, like oven baked Flatout crisps.

Harvest Wheat Flatout = my favorite!!!

Packs not only 6 grams of fiber, but also 7 grams of protein.
Though a traditional hummus is made with garbanzo beans, olive oil, tahini (sesame seed paste), lemon juice, garlic and salt, the sky's the limit when you create a hummus dip on your own.
For instance, don't care for garbanzo beans? Substitute black beans and add cumin, garlic, chipotle powder and jalapeno to dip into those tortilla chips!
To show you just how easy a hummus can be, check out the hummus recipe I made last week.
♦ Not only did it cost less than $1.50 to prepare, I got over 16, one tablespoon servings out of this batch!
♦ Plus, making it on my own allowed me to omit the oil which I feel is unnecessary because of the fat provided from the tahini paste. For those traditionalists out there, don't worry, you can still add the oil, just be mindful of your pour!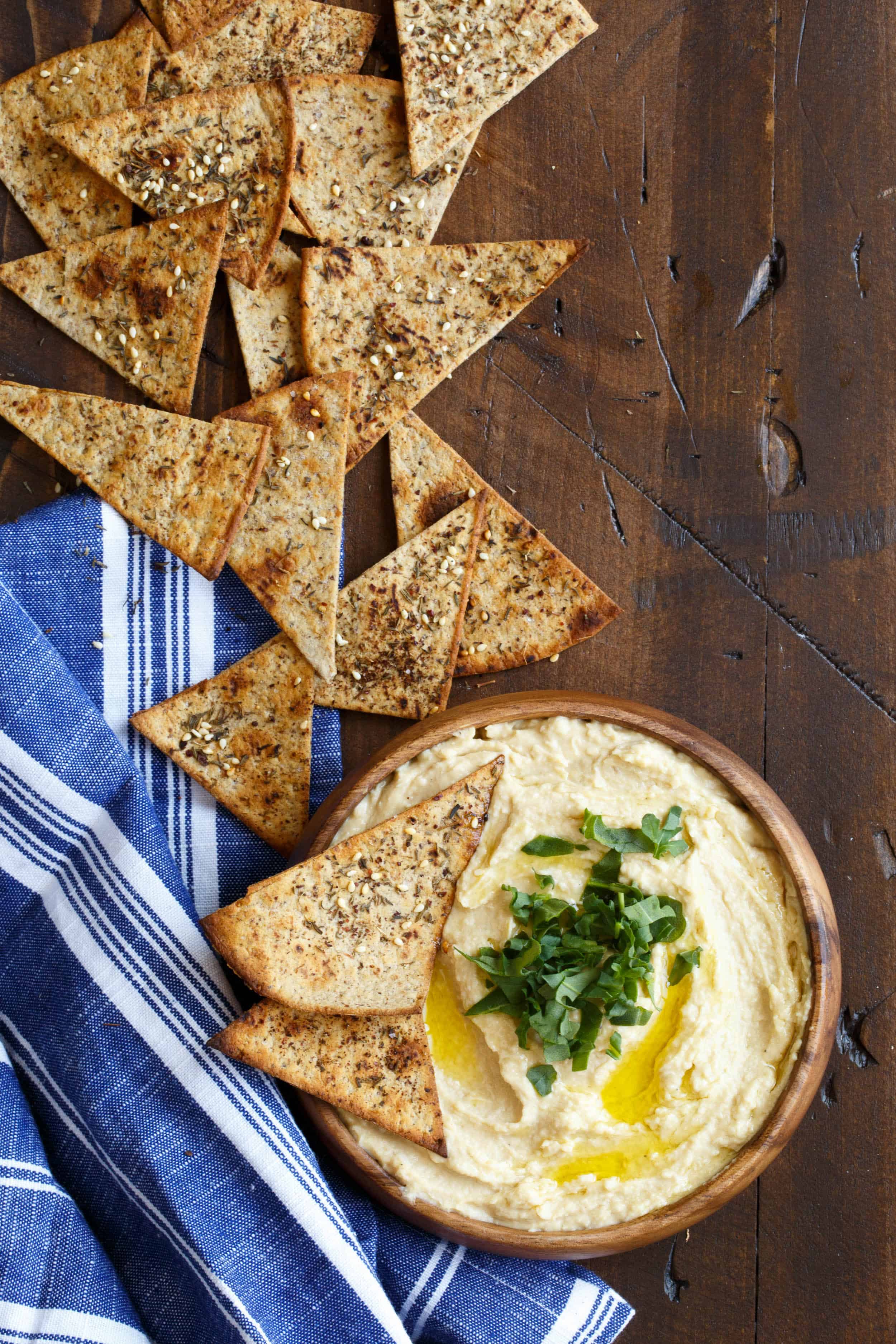 Now, who's ready to eat this hummus with me?!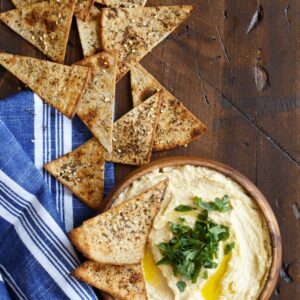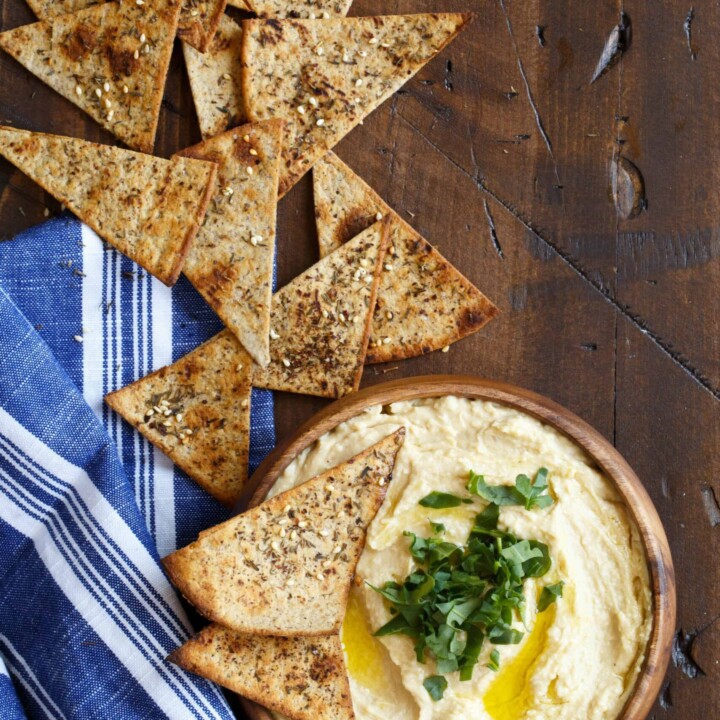 Vegan, Gluten Free Hummus
Creamy, smooth, and full of flavor is this Vegan, Gluten Free Hummus! It is allergen free making it a perfect side that anyone can enjoy!
Print
Share by Email
Ingredients
1-15

oz

can of cannellini beans

rinsed and drained

1

tbsp

of tahini paste

large spoon

1/4-1/3

cup

water

depends on the thickness you prefer

2

cloves

of garlic

1/4

tsp

kosher salt

1

tsp

lemon juice
Instructions
Pour ingredients into single serve Ninja cup. (You can use a food processor or blender, but I like to use the easiest clean up method possible!).

Blend until smooth.

Serve and enjoy!
Notes
Pair with homemade Flatout crisps or a vegetable tray!
Nutrition Facts
Vegan, Gluten Free Hummus
Amount Per Serving (1 )
Calories 7
Calories from Fat 9
% Daily Value*
Fat 1g2%
Sodium 41mg2%
Potassium 4mg0%
Carbohydrates 1g0%
Protein 1g2%
Vitamin C 1mg1%
Calcium 3mg0%
Iron 1mg6%
* Percent Daily Values are based on a 2000 calorie diet.
Let's chat! What is YOUR favorite flavor of hummus?