Do you like flatbread? Are you tight on time? If you answered yes, this post's for you!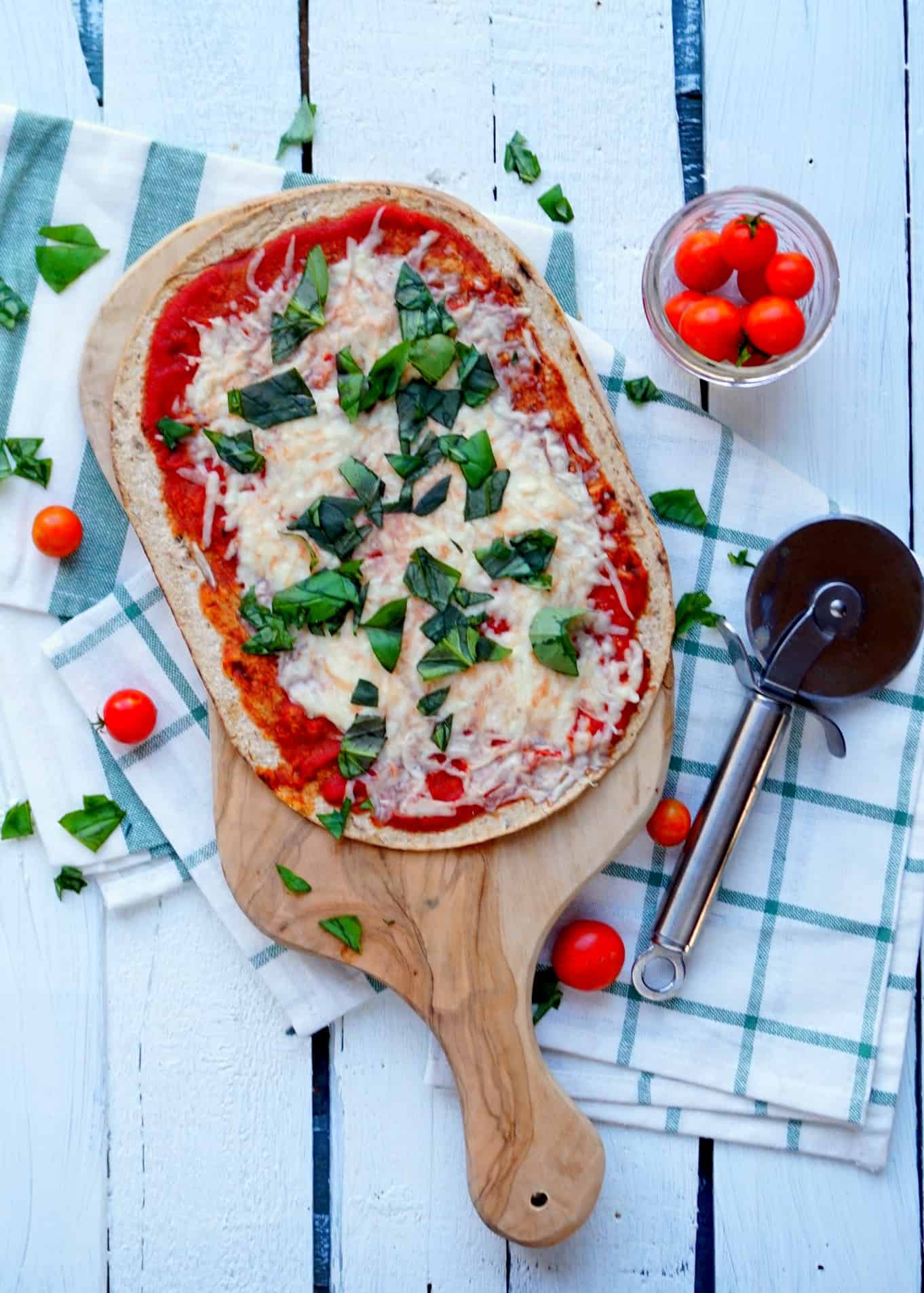 Disclosure: I was compensated to mention Flatout in this post. I only partner with brands that I myself use and would recommend to clients, so rest assured, it's Shaw's Simple Swap approved!
How someone could ever give up carbs boggles my mind. Being part Italian, fully American and 100% female, I without a doubt consume this food group on a daily basis… okay #realtalk, at every meal.
Rolls, crackers, cookies, potatoes… don't mind if I do!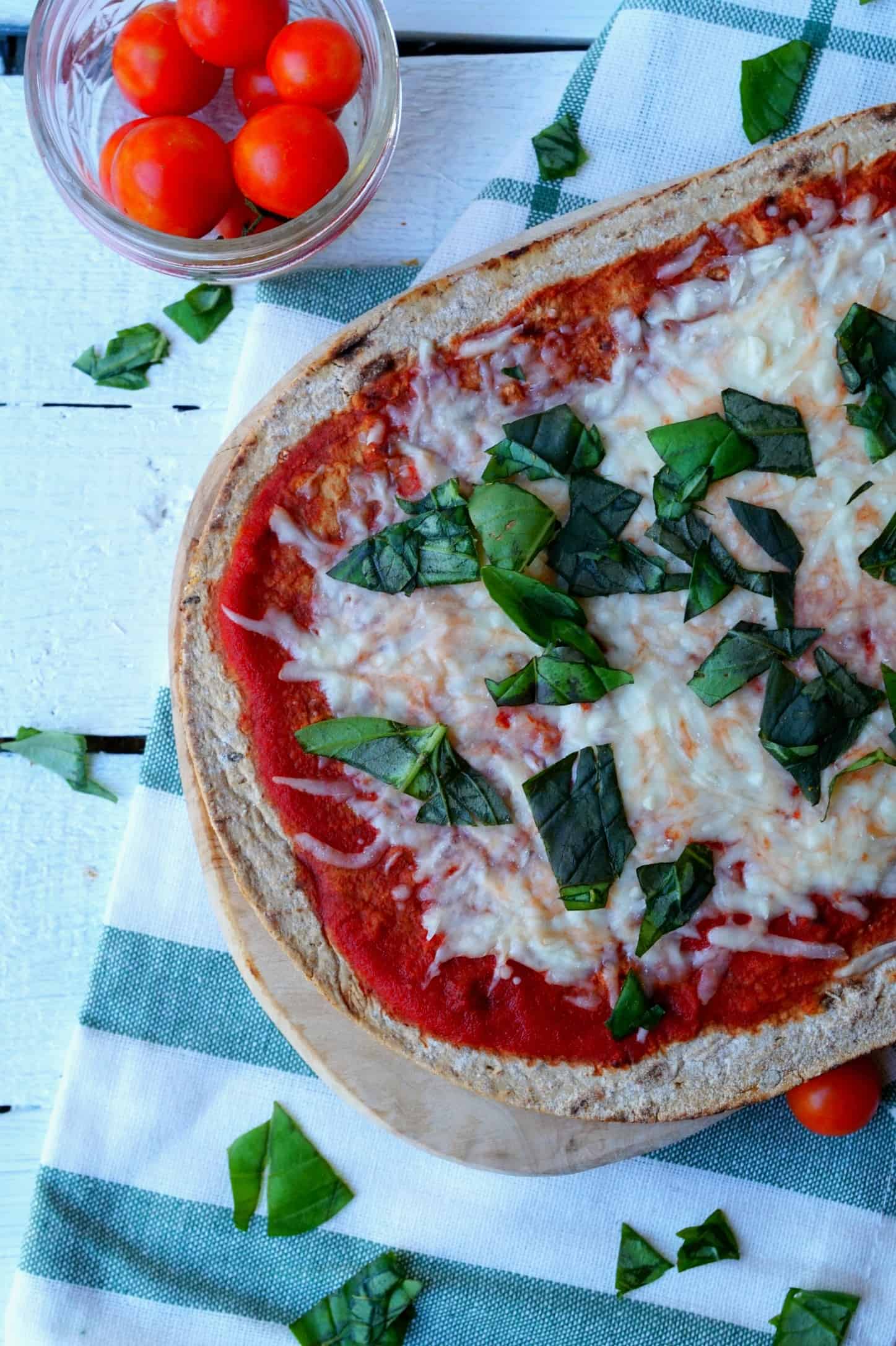 Though I do love a fresh slice of sourdough or a big soft pretzel, I am very strategic about the carbs I choose to consume. Why? Well, for starters, simple carbohydrates like crackers and white bread are made of refined flour that really have no bang for their buck, nutrition wise of course.
I tend to gravitate towards the 100% whole wheat or 100% whole grain varieties that pack at least 5 grams of fiber and 6 grams of protein per serving. Choosing items that meet this criteria help me feel fuller longer, which means I'm less likely to mindlessly munch. Okay, or if I do, at least it's on a slice of this beauty (whole grain, of course!).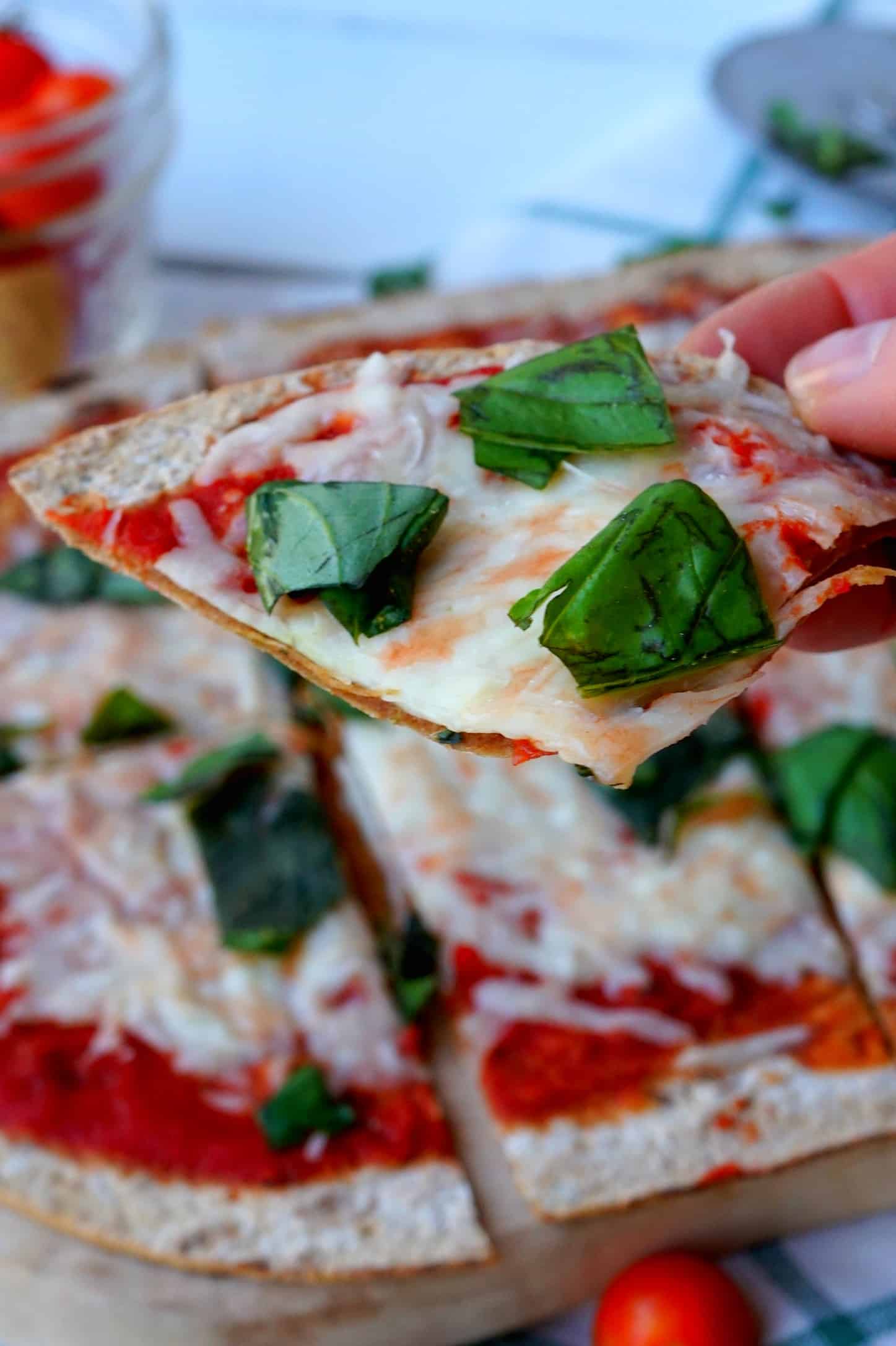 Now for those of you thinking… so… this chick eats cardboard, you are sadly mistaken. I've spent countless hours searching every nook and cranny of the market for the tastiest, most satisfying breads, wraps, pitas, bagels, etc. out there.
I've come to find one of my favorite brands is Flatout. Not only does it have a variety for you to choose from (literally over 10+ flavors), you can also rest easy knowing these Harvest Wheat Wraps have 6 grams of fiber but also packs 7 grams of protein!
Now, what are you waiting for? Dive into this flatbread with me and enjoy the no mess cleanup!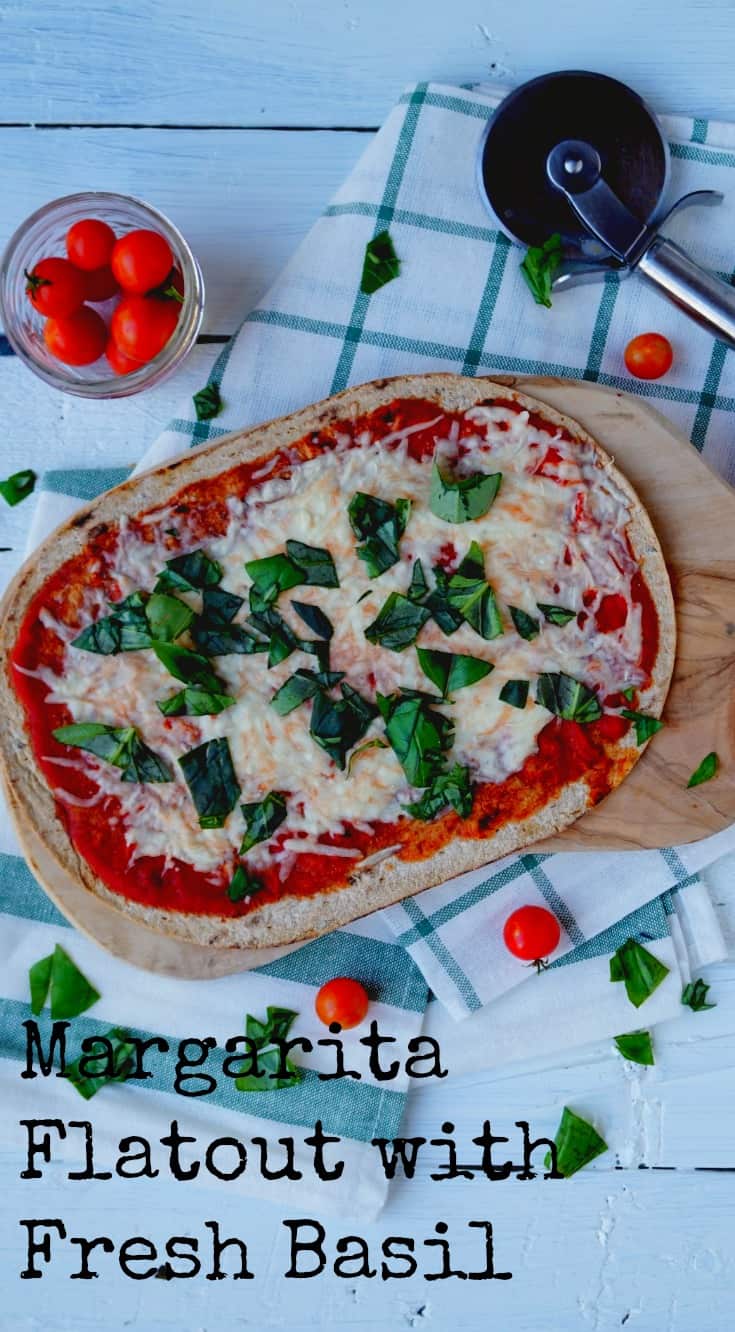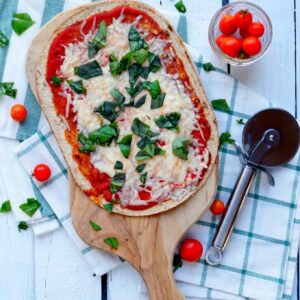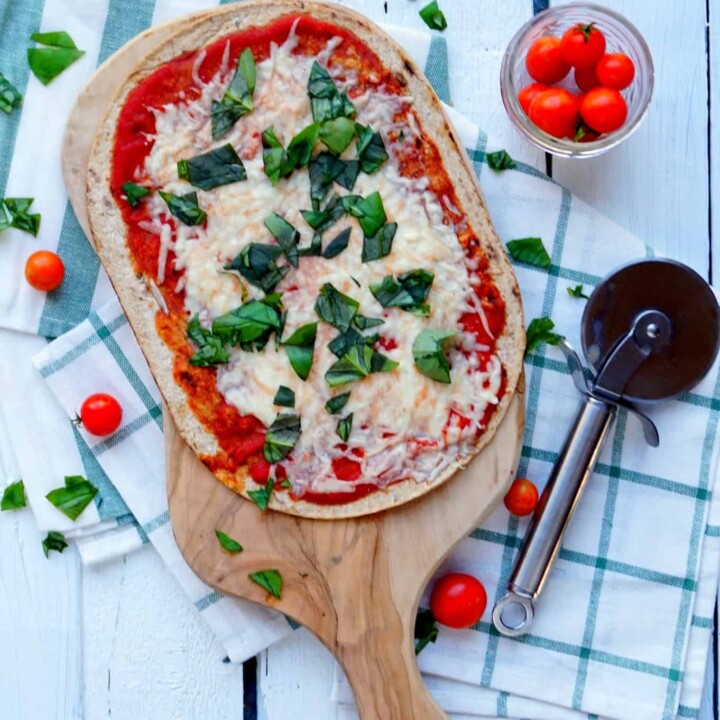 Red Pepper, Spinach & Tomato Flatbread
Looking for a quick pizza idea that won't rack up 1000 calories in one meal? Try this one, only 300 calories and amazingly delicious!
Print
Share by Email
Ingredients
1

Flatout Harvest Wheat Wrap

1/4

cup

no sugar added tomato sauce

1/3

cup

skim mozzarella cheese

1

cup

spinach

1/2

tsp

red pepper flakes

1

tbsp

onion

chopped

1/4

cup

chopped tomato

1

tbsp

cilantro

chopped

1

tsp

garlic powder
Instructions
Preheat oven to 425*.

Place Flatout on open air cookie sheet.

Mix garlic and red pepper into tomato sauce, then spread evenly on lavash.

Top wrap with diced cilantro, tomato and spinach.

Sprinkle cheese over entire lavash.

Bake for 8 minutes in oven.

Remove and enjoy!
Nutrition Facts
Red Pepper, Spinach & Tomato Flatbread
Amount Per Serving (1 )
Calories 250
* Percent Daily Values are based on a 2000 calorie diet.