Vegan Cheese Fondue? Yes, you heard me right! Find out how to live a plant powered life from our guest Sharon Palmer, RDN!
Vegan Cheese Fondue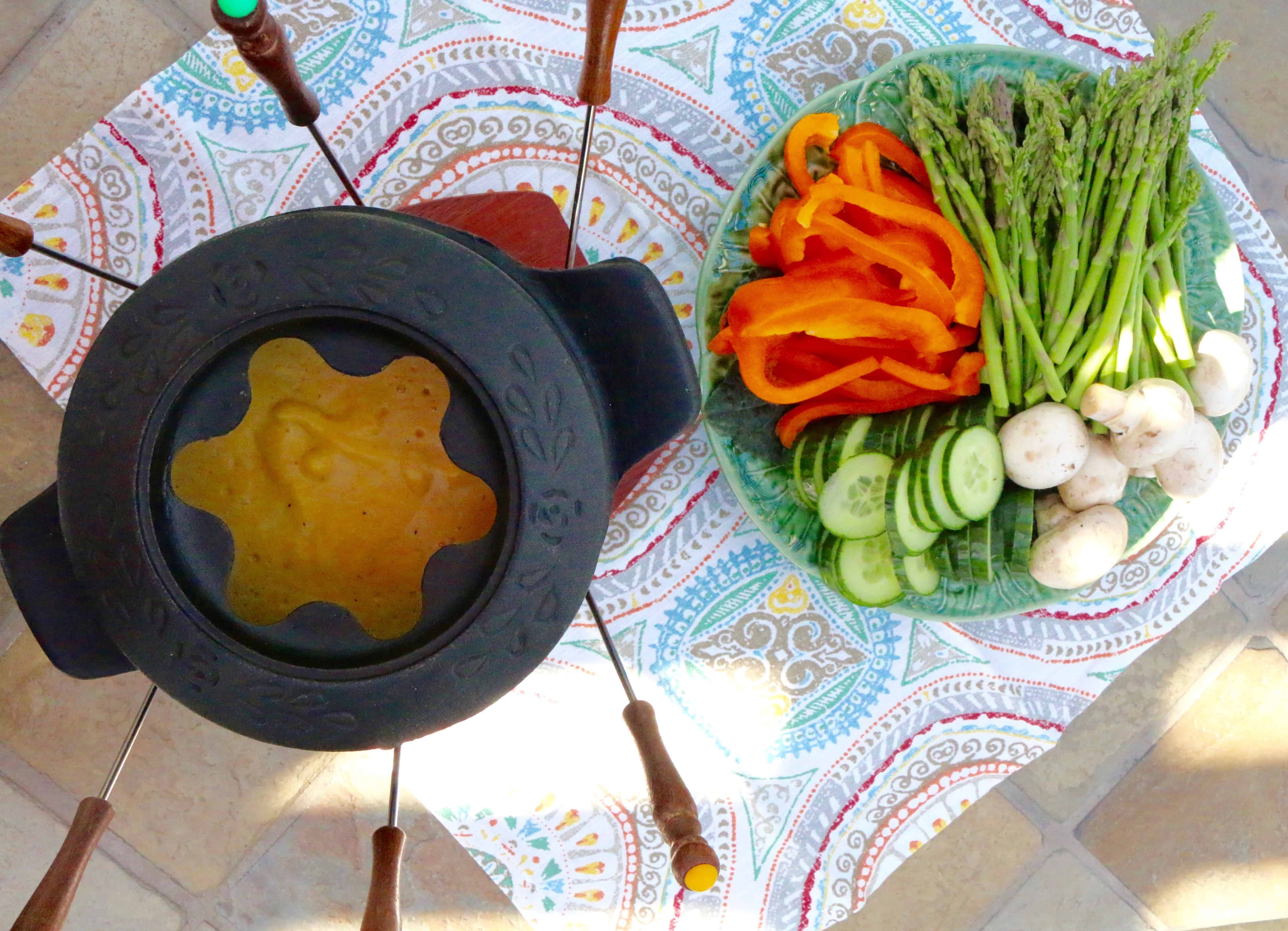 Happy Monday, friends!
I'm delighted to share with you our special guest today, Sharon Palmer, RDN! Sharon is a wonderful colleague, spokesperson, mother, dietitian, and plant powered advocate. Join me below as we get the scope on this wonder woman and learn just how to make her to die for Vegan Cheese Fondue!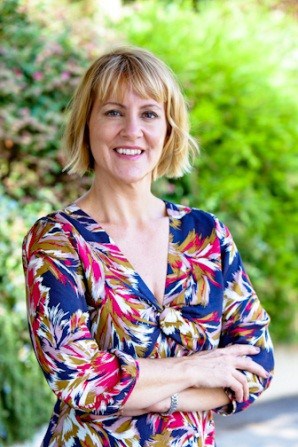 Sharon Palmer, RDN, The Plant-Powered Dietitian, author of Plant-Powered for Life
Sharon has created an award-winning career based on combining her two great loves: food and writing. As a registered dietitian with 16 years of healthcare experience, she channels her experience into writing features covering health, wellness, nutrition, cooking, wine, cuisine, and entertainment. Sharon is also a passionate writer about food and environmental issues, having published a number of features on plant-based diets, hunger, agriculture, local and organic foods, eco-friendly culinary practices, sustainability, food safety, humane animal practices, and food security. In particular, Sharon has expertise in plant-based nutrition.
Over 850 of Sharon's features have been published in a variety of publications, including Better Homes and Gardens, Prevention, Oxygen, LA Times, Cooking Smart, Delicious Living, Food Product Design, Today's Dietitian, and CULINOLOGY. She has contributed to several books, including Food & Cultural Issues for the Culinary, Hospitality and Nutrition Professions (Jones and Bartlett Publishers, Inc. 2009). Sharon is also the editor of the acclaimed health newsletter, Environmental Nutrition. Her book The Plant-Powered Diet: The Lifelong Eating Plan for Achieving Optimal Health, Beginning Today (The Experiment, July 2012) was a critical success, and was followed by her second book Plant-Powered for Life: Eat Your Way to Lasting Health with 52 Simple Steps & 125 Delicious Recipes in July 2014. Sharon blogs every day for her Plant-Powered Blog, which one Top 50 Health Blog and Top 100 Nutrition Blog awards for 2015.
Sharon also shines in culinary arts, focusing on globally inspired recipes featuring whole plant foods. She enjoys hosting culinary demonstrations and farm to table cooking classes. In addition, Sharon regularly appears in the media as a nutrition expert, and presents on food and nutrition at venues, including California Dietetic Association, Whole Foods, and Supermarket Symposium all across the country. She also serves as a nutrition advisor to Oldways Vegetarian Network and nutrition editor for Today's Dietitian. She serves as a judge for the prestigious James Beard Journalism Award and Books for a Better Life Award.
Sharon's Advice on Plant Based Living:
It seems like everyone wants to eat a plant-based diet these days. It's no wonder, considering the multiple health benefits that come from this eating style, that more people are trading in their steaks for kale (and lentils, mushrooms and tofu!). Studies show that eating a plant-based diet is linked with a lower risk for cancer, heart disease, and obesity-related illnesses, as well as a lower carbon footprint. And it's not an all or nothing approach—you don't have to be a total vegetarian to enjoy a plant-based diet. You just need to focus more of your plate on plants, and less on animal foods.
So, to help inspire you to make way for more plants, I'm sharing my 5 favorite tips:
Eat 1-2 servings of veggies at every meal. Find unique ways to incorporate vegetables throughout the day—put spinach in your smoothie, pack a bell pepper in your lunch box, or put steamed broccoli in your quinoa.
Make small changes. Some people find gradual changes to be effective. For example, start out slowly by adapting Meatless Monday—enjoy one day a week as a vegetarian. And then go from there!
Make fruit your go to dessert. Sure, it's important to eat your veggies, but it's just as crucial to get your fruit in, too. Fruits are high in vitamins, minerals, antioxidants, and fiber, so they will keep you fuller throughout your day and help prevent you from over-eating. Try to shoot for 3-4 servings of fruit per day by making it your sweet reward at each meal or snack!
Switch to more plant-based proteins. The true secret of a plant-based diet is switching out animal proteins—meat, fish, poultry, yogurt—for more plant proteins, such as tofu, tempeh, seitan, lentils, beans, nuts, and seeds. Let them be the star of your plate.
Make plant-based meals delicious! Let your plant-based dishes shine with fresh ingredients, crunchy whole grains, green herbs, vibrant spices, and a drizzle of healthy fats. I have included a list of some of my favorite go-to spring recipes, so go ahead and indulge healthfully.
Thank you so much, Sharon!
Now, it's time to whip up this delicious Vegan Cheese Fondue!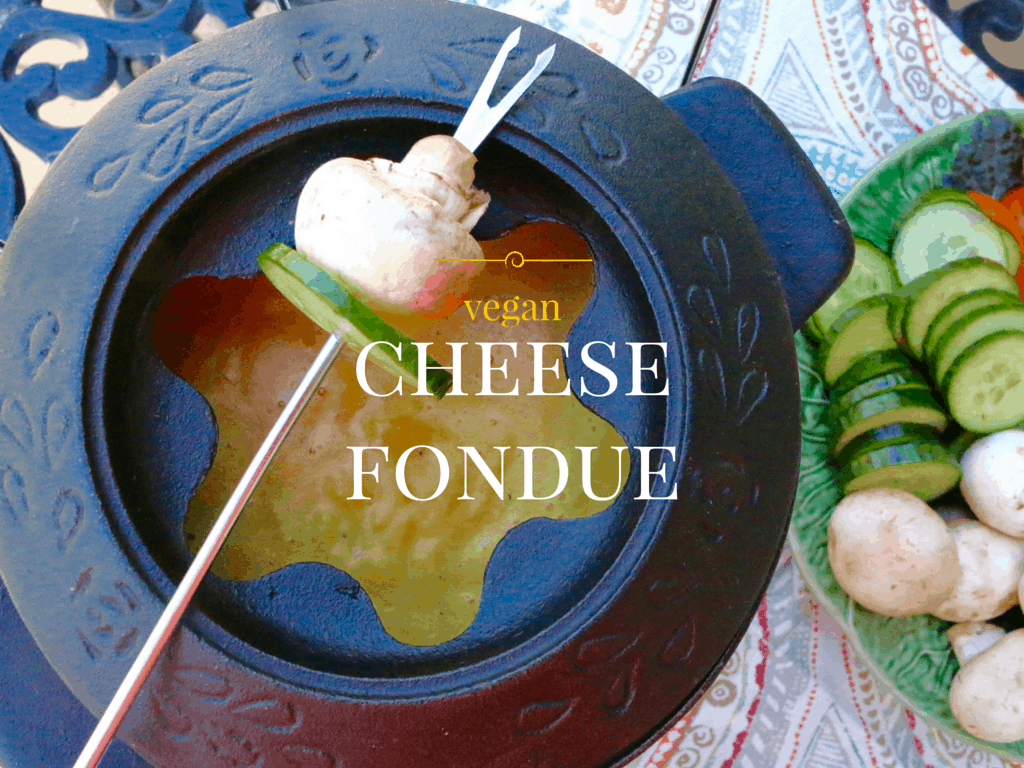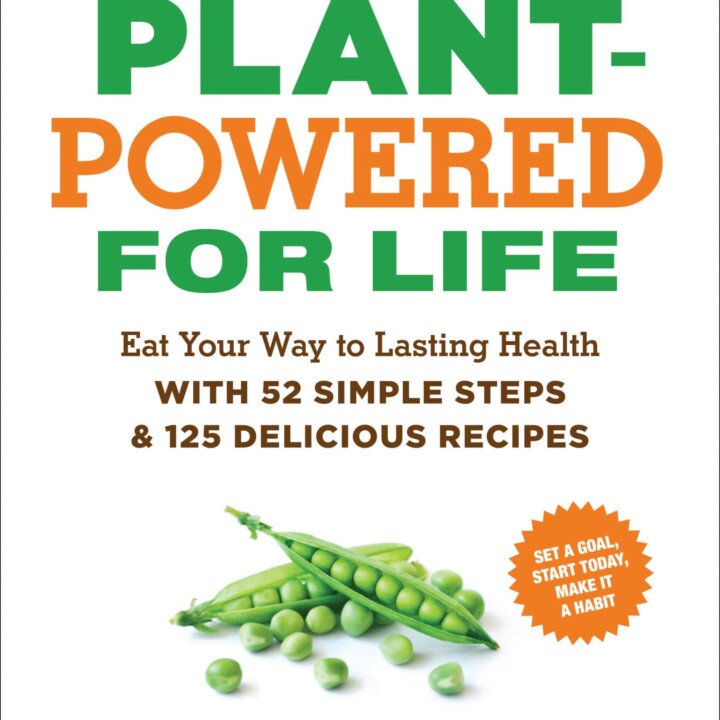 Vegan Cheese Fondue
Fondue is such a fun, interactive meal. Just serve a thick, warm dip with a variety of breads and veggies, and let people dip to their hearts content. It's a wonderful winter time meal (right after a day skiing is the best!), but it also works just about any time of the year. Fondue is traditionally made with cheese, but that doesn't mean plant-powered eaters have to skip this tradition altogether. I used yellow, waxy potatoes to create a healthy, plant-based "cheesy" fondue perfect for dipping with vegetables, tofu, and bread cubes.
Print
Share by Email
Ingredients
1

pound

small

i.e., Yukon gold, fingerling, fresh yellow potatoes , peeled*, quartered

2

medium carrots

chopped

1

tablespoons

extra virgin olive oil

1

yellow onion

diced

2

cloves

garlic

minced

2

tablespoons

cornstarch

1

cup

dry white wine

i.e., Chardonnay

½

cup

reserved potato water

½

cup

unsweetened

i.e. soy or almond milk, plain plant-based milk

¼

teaspoon

white pepper

¼

teaspoon

turmeric

Pinch nutmeg

2

tablespoons

nutritional yeast

2

tablespoons

Dijon mustard

Salt to taste
Instructions
Place potatoes and carrots in a medium pot, cover with water, cover with a lid and cook for about 10 minutes, until tender. Drain, reserving ½ cup water, and place cooked vegetables in a blender container.

While potatoes are cooking, heat olive oil in a large skillet and add onions and garlic. Sauté until tender, about 8 minutes. Add onions and garlic to the blender container.

In skillet (do not clean), add cornstarch and white wine and stir with a whisk over medium heat. Stir in reserved potato water and plant-based milk until smooth. Add pepper, turmeric, nutmeg, nutritional yeast and mustard and heat until thickened and bubbly.

Pour white wine mixture into the blender container with the potatoes and onions and process until smooth. Adjust seasonings with salt as desired.

Transfer fondue mixture to a fondue pot and heat until bubbly.

Serve with dipping ideas, such as cubed pieces of bread, fresh vegetables, and tofu.

*You can peel these potatoes easily if you cook them first, and then slip off the peels when they are done.
Notes
Dipping Ideas
Serve this fondue with your favorite plant-powered dipping items, such as:
Cubed tofu
Seitan strips
Veggie Sausage chunks
Cube seitan
Bell pepper chunks or strips
Mushrooms
Broccoli florets
Cauliflower florets
Cucumber slices
Asparagus spears
Snow peas
Bread cubes
Pita triangles
Nutrition Facts
Vegan Cheese Fondue
Amount Per Serving
Calories 76
Calories from Fat 18
% Daily Value*
Fat 2g3%
Sodium 46mg2%
Potassium 165mg5%
Carbohydrates 8g3%
Protein 2g4%
Vitamin C 1.2mg1%
Calcium 16mg2%
Iron 1mg6%
* Percent Daily Values are based on a 2000 calorie diet.
Be sure to enter below to win a copy of her book, The Plant Powered RDN!