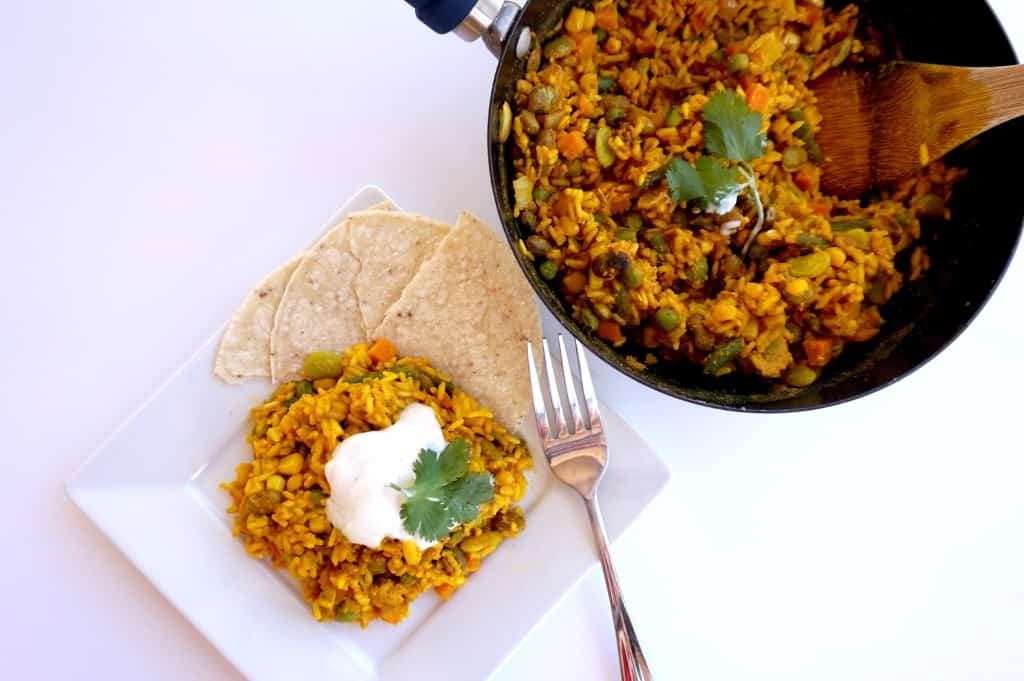 Don't you just love summer? I know I do! There's something about the days that turn into nights that I can't get enough of. Maybe it's because those extra hours of sunlight make me feel like I have more time in my day; or maybe it's just that natural vitamin D putting me in a better mood… either way, I'll take it!
Summer also means it's conference season galore for this Dietitian. Being in NYC last week, Stanford this week and heading to Indianapolis next month, I knew I had to plan ahead so Mr. CEO would have something to eat. Yes, as I mentioned before, he is #spoiled. However, I must admit, it's a win-win situation because while he gets his meals prepared, I get my "honey-do list" completed! And yes, I do create Pinterest Boards to help with visuals so we don't have another incident like the L-shaped bench fiasco :).
When I thought about what to make this past week, I was riding pretty high off the sustainability lecture I had heard the week prior in NYC. It was pretty alarming how many resources are spent on animal proteins versus plant-based proteins when it comes to sustainability. Thus, I knew I was going to do MY part for Mr. CEO and create for him a new plant-based summer garden paella dish.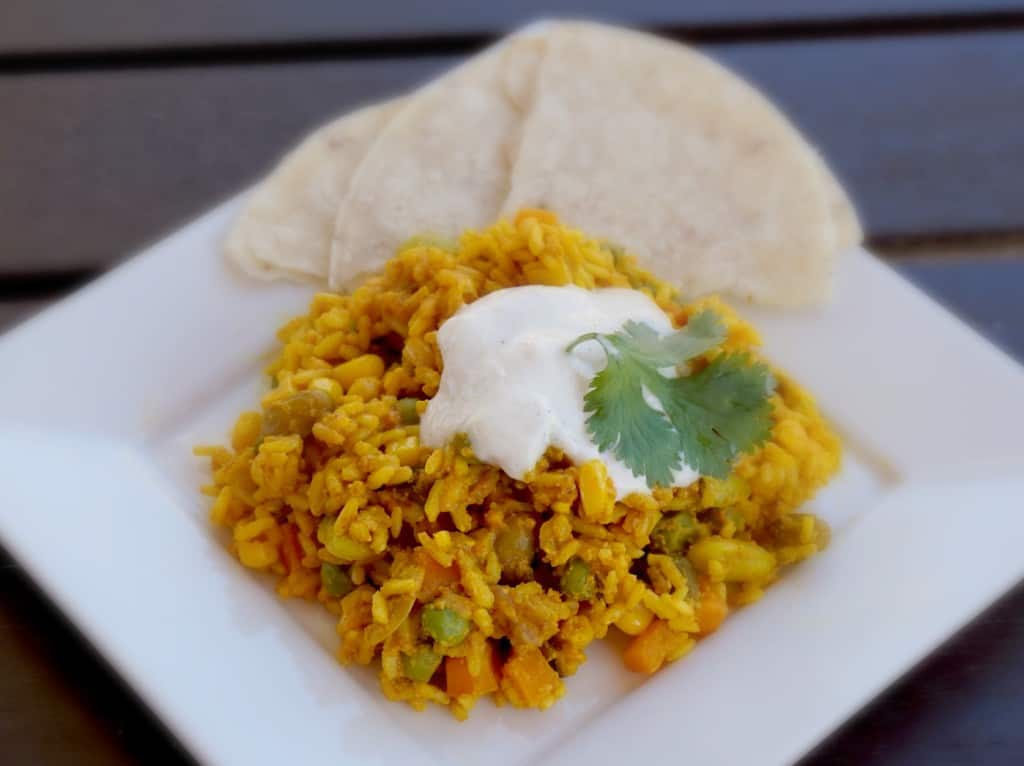 Now, for those of you true culinarians out there, this is definitely a twist on the traditional Spanish paella. You won't find any seafood in here; this dish is completely gluten-free, vegan but FULL OF FLAVOR! I used strong spices like tumeric, cayenne pepper and ginger to enhance the taste, while throwing in a little tahini to assist with the texture. To amp up the protein, I decided to throw in a package of dried edamame seeds to give that extra crunch while also adding an additional 22 grams of protein.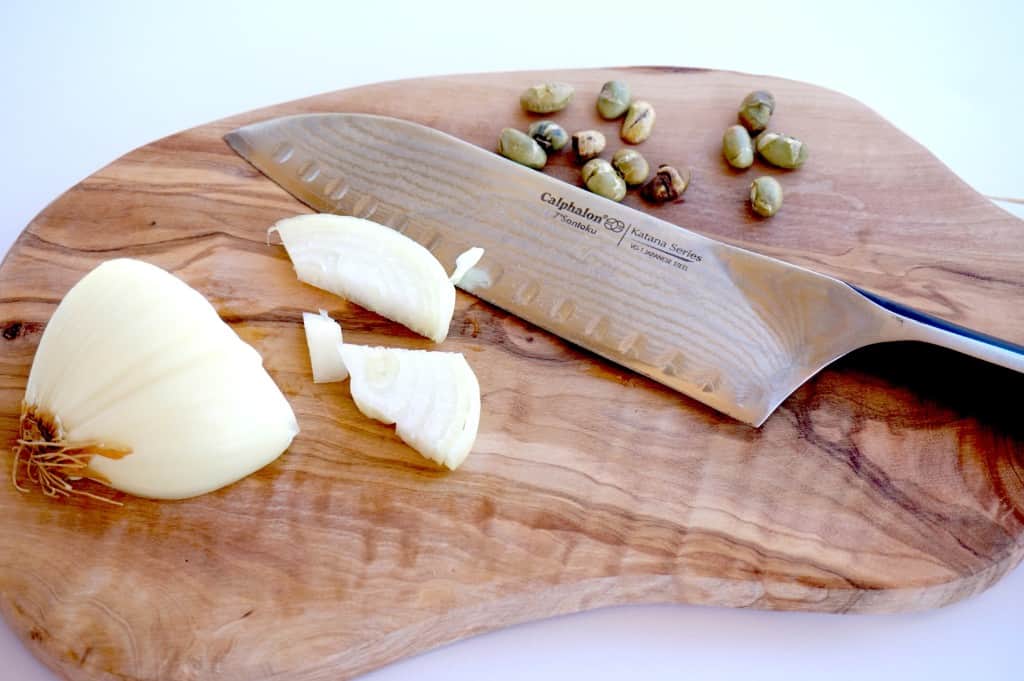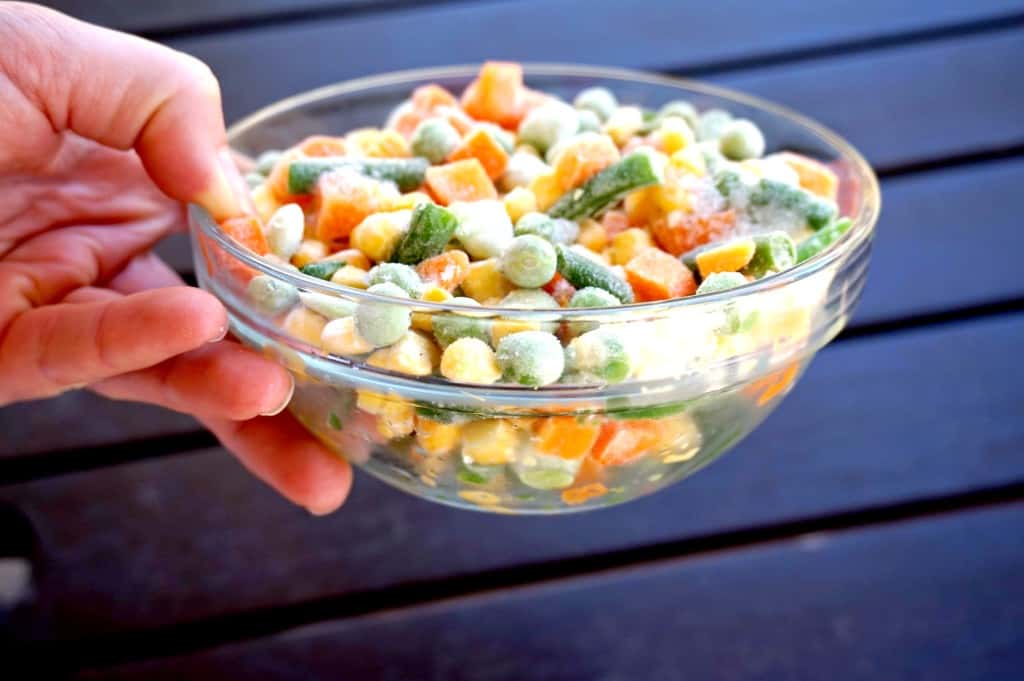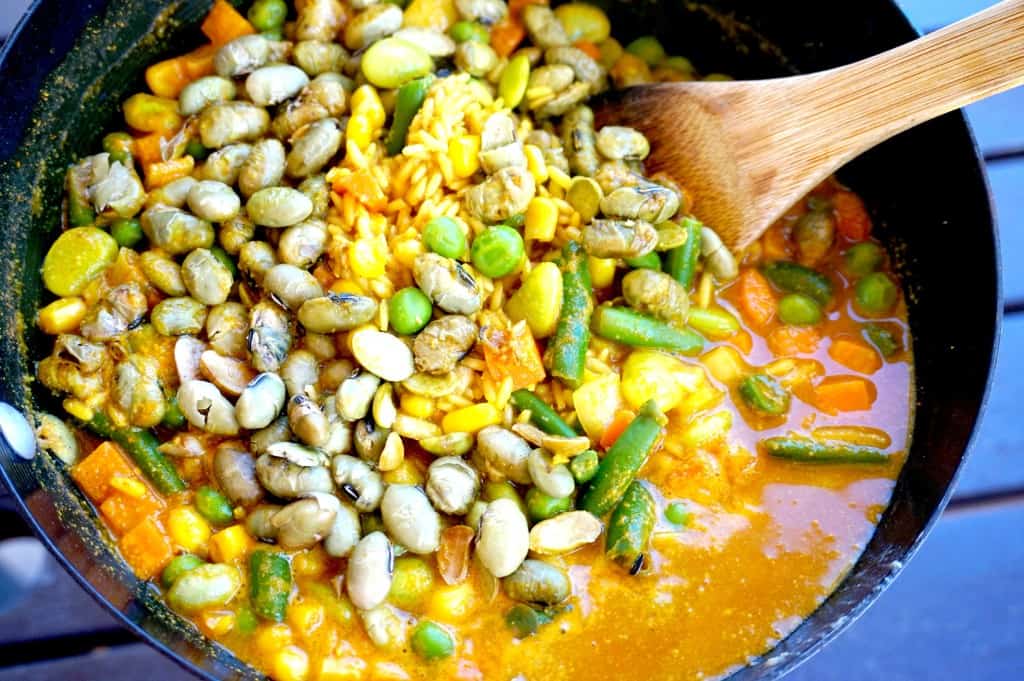 This dish is a cinch! You won't be spending hours slaving over a hot stove, but your family will be satisfied, satiated and singing your praises.
Plus, it also holds great as cold leftovers for lunch the next day. To add a little kick, top dish either warm or cold with a tablespoon of Greek yogurt mixed with a little fresh garlic and pepper. It's a great flavor combination that will leave your taste buds pleasantly pleased (but will no longer be vegan).
Enjoy!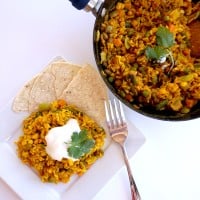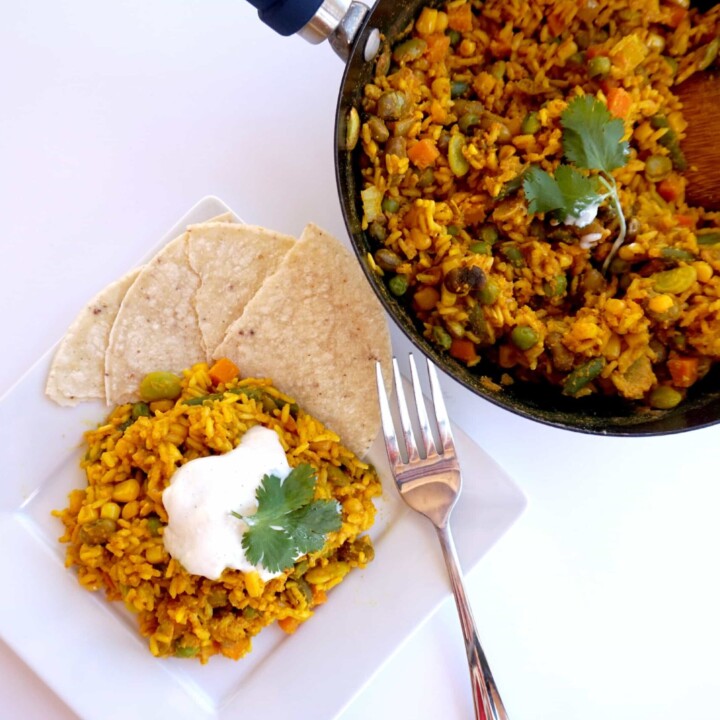 Summer Garden Paella
A light and easy recipe to get dinner on the table in no. time flat!
Print
Share by Email
Ingredients
1

cup

brown rice

uncooked

2 1/2

cups

water

2 1/2

cups

frozen mixed vegetables

1/4

cup

chopped onion

1.6

oz

dried edamame seeds

1 1/2

tsp

tumeric

1

tsp

onion powder

1 1/2

tsp

cayenne pepper

2

tsp

garlic powder

1/2

tsp

ginger

1

tbsp

GF soy sauce

2

tbsp

tahini
Instructions
Place rice in pot and boil with water and cook on high for 8 minutes.

Reduce heat to medium and add in spices and vegetables, stir thoroughly.

Reduce heat to low and cover for 10 minutes.

Remove from heat and add in dried edamame seeds.

Serve and top with a dollop of Greek yogurt (will not be vegan then though!).
Nutrition Facts
Summer Garden Paella
Amount Per Serving (1 )
Calories 200
Calories from Fat 54
% Daily Value*
Fat 6g9%
Sodium 300mg13%
Carbohydrates 20g7%
Protein 8g16%
* Percent Daily Values are based on a 2000 calorie diet.