Spice up your life with these ridiculously easy, totally satisfying Sauteed Serrano Mushrooms!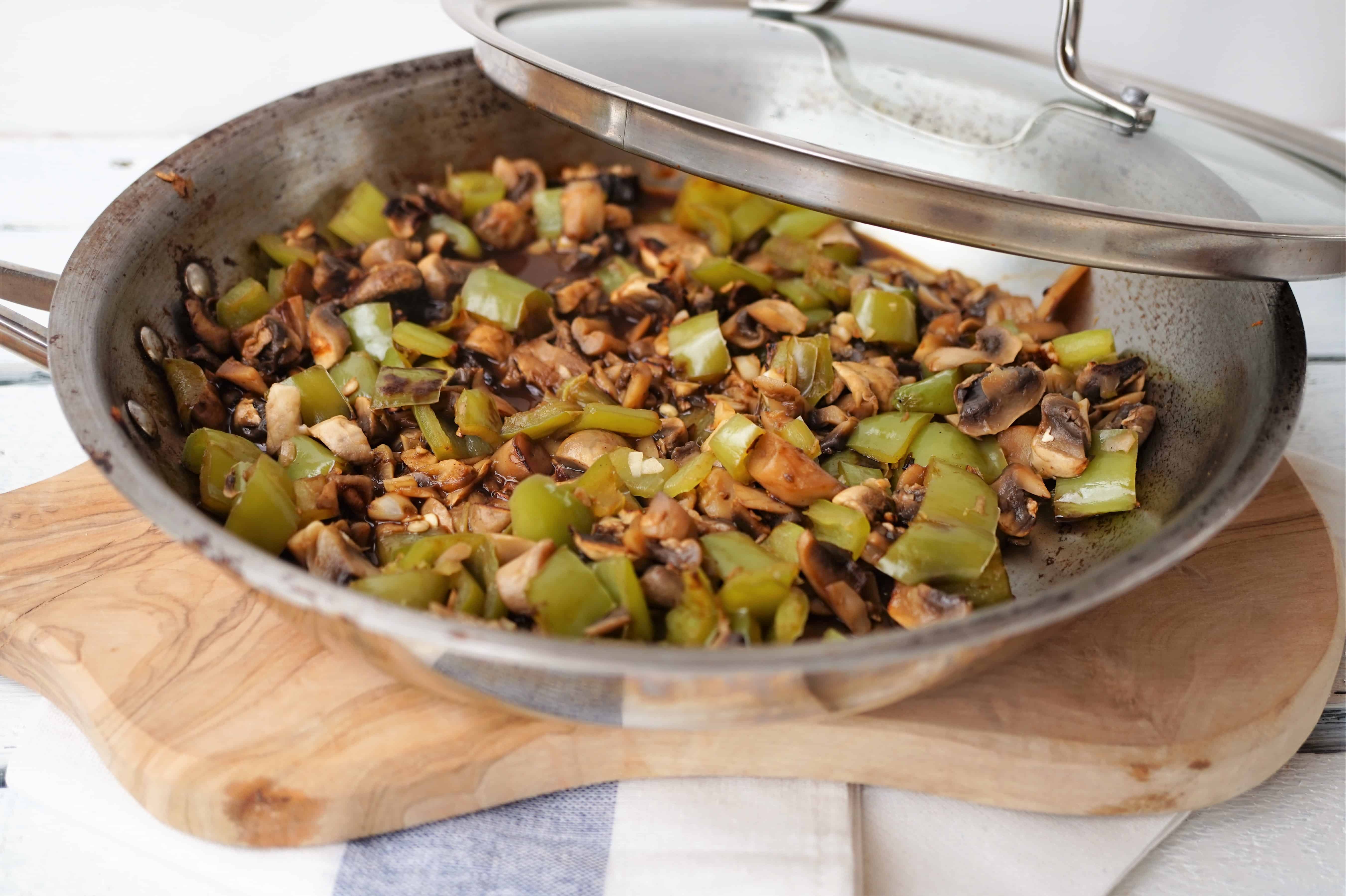 Continuing the quest to raise awareness on infertility with these Fertility Friday posts, I've decided today to dig a bit deeper with you. (PS- Don't forget to check out Sara's post too!) Before I get to the spicy Sauteed Serrano Mushrooms, I think it's important we address something we've yet to shine some light on… impaired fecundity.
What is impaired fecundity?
Well, technically speaking, this refers to all women, regardless of marital status, who are unable to become pregnant, as well as women who have a challenging time carrying babies to full term. Since the definition of infertility involves those who are cohabitating with a partner and struggle with getting pregnant, it's time to shed some light on both sides of the issue.
I've seen far to many friends suffer miscarriages and feel so alone, so lost, so lifeless. Though I can't imagine what it is like to experience the joy of being pregnant and then the horror of losing a child, I can relate to feeling that the entire experience is out of your control. My heart aches for each and every one of you who've gone through this, and please know you are in my thoughts and prayers.
As I read through the literature, a constant theme kept emerging in both infertility nutrition and pregnancy nutrition. Can you guess what it is? (Hint- it's white, delicious, and nutritious!)
Bingo, the important role mushrooms play in fertility!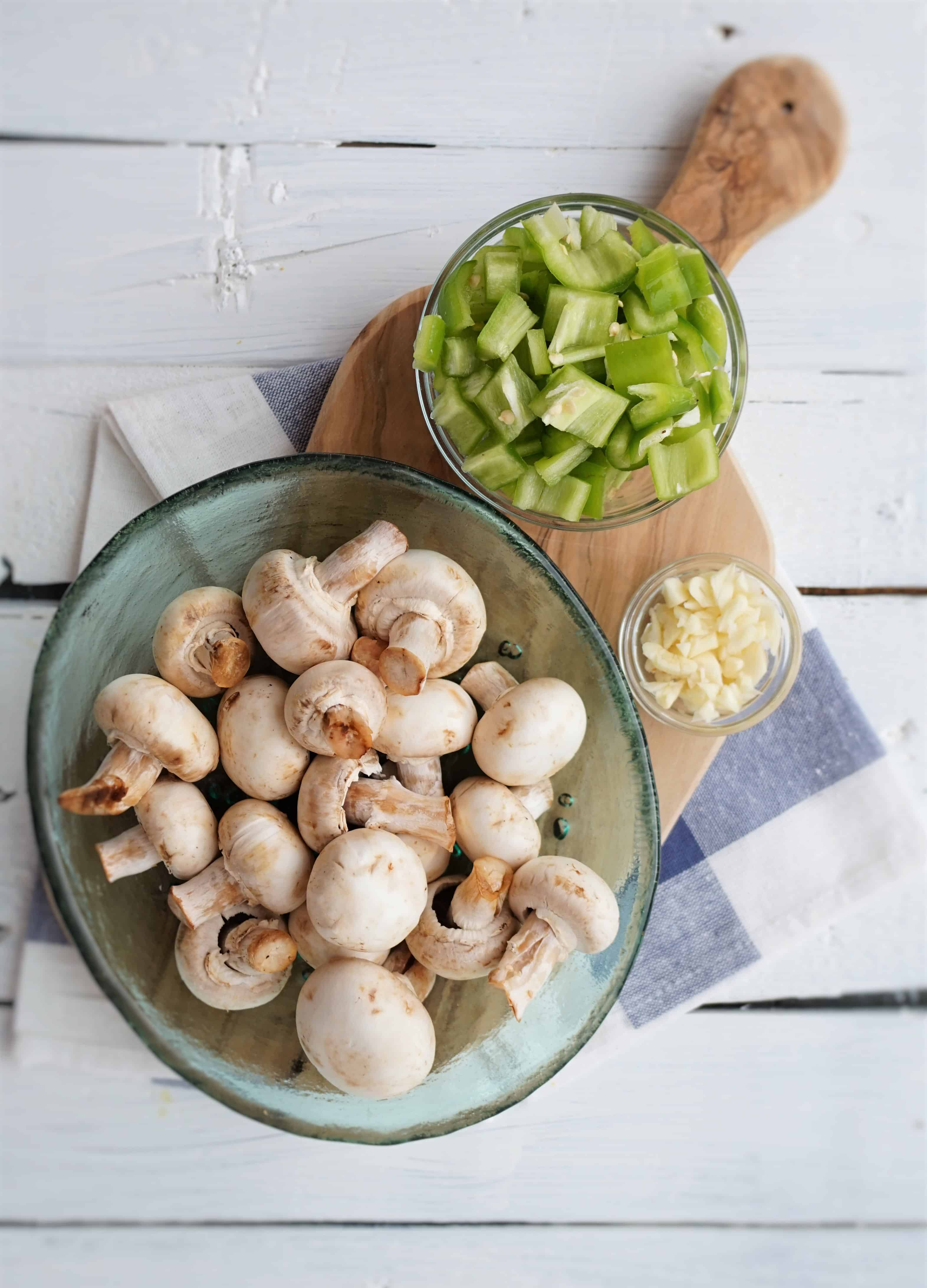 Here's a quick Nutrition 411 of our superfood friend, the mushroom:
Vitamin D

Mushrooms are the only food on the produce aisle that contains vitamin D! Vitamin D is important to help build and maintain strong bones through its interrelationship with calcium absorption. Though the best source of vitamin D is the natural source (aka from the sun), you can easily meet the recommended 600 IUs by eating one serving of UV-exposed white mushrooms (>900 IUs)!
Fertility Focus

Studies have shown women who are undergoing in vitro fertilization (IVF) are more likely to achieve positive outcomes when they have adequate vitamin D stores. Furthermore, research in male infertility has shown that vitamin D supplementation bodes well for sperm quality, testosterone concentration and fertility outcomes. Thus, a win-win for both females and males alike struggling with the effects of infertility.

Selenium (Se)

Did you know Se is an important mineral that acts as an antioxidant? In just one serving of mushrooms, you can receive anywhere between 8-22 mcg to help you meet your 55-70 mcg daily recommend intake.
Fertility Focus

Research has shown supplementation of selenium with vitamin E to increase sperm motility in men, significantly increasing their odds of pregnancy. Plus, it's interesting to note during pregnancy and while breastfeeding, the female need for selenium increases to help support life. Thus, mushrooms come to the win again for males and females alike regardless of where you are in your fertility journey!
Lot's of great insight, right? Who knew our white, somewhat dirty, always delicious friend was such a super stud when it comes to fertility!
Now, back to these Sauteed Serrano Mushrooms. This recipe honestly came to mind after I took a poll of my Dietitian friends who've gone through pregnancy and shared with me their cravings! It was so interesting to see how many of them craved spicy foods. Thus, this gem of a recipe was born!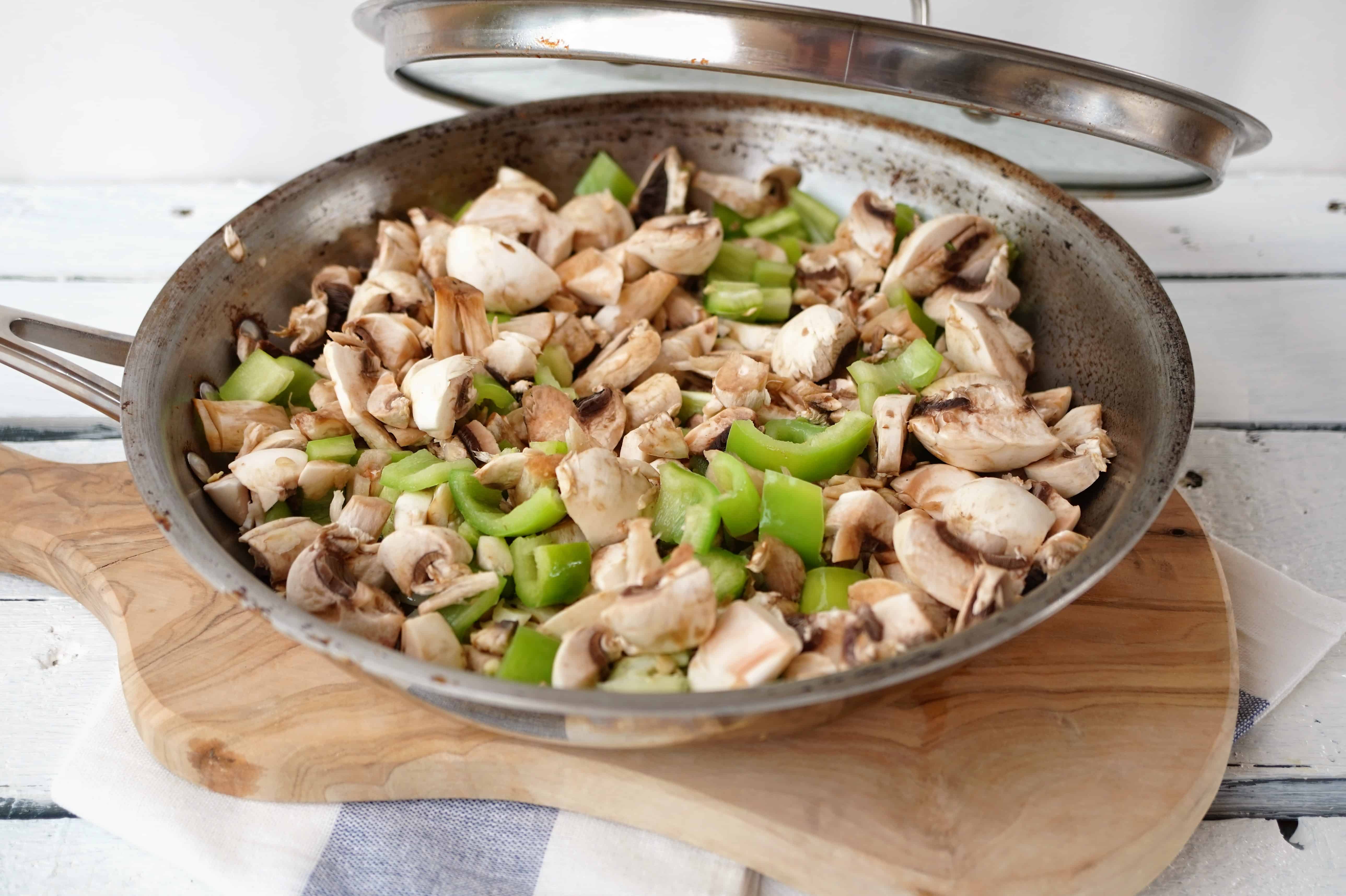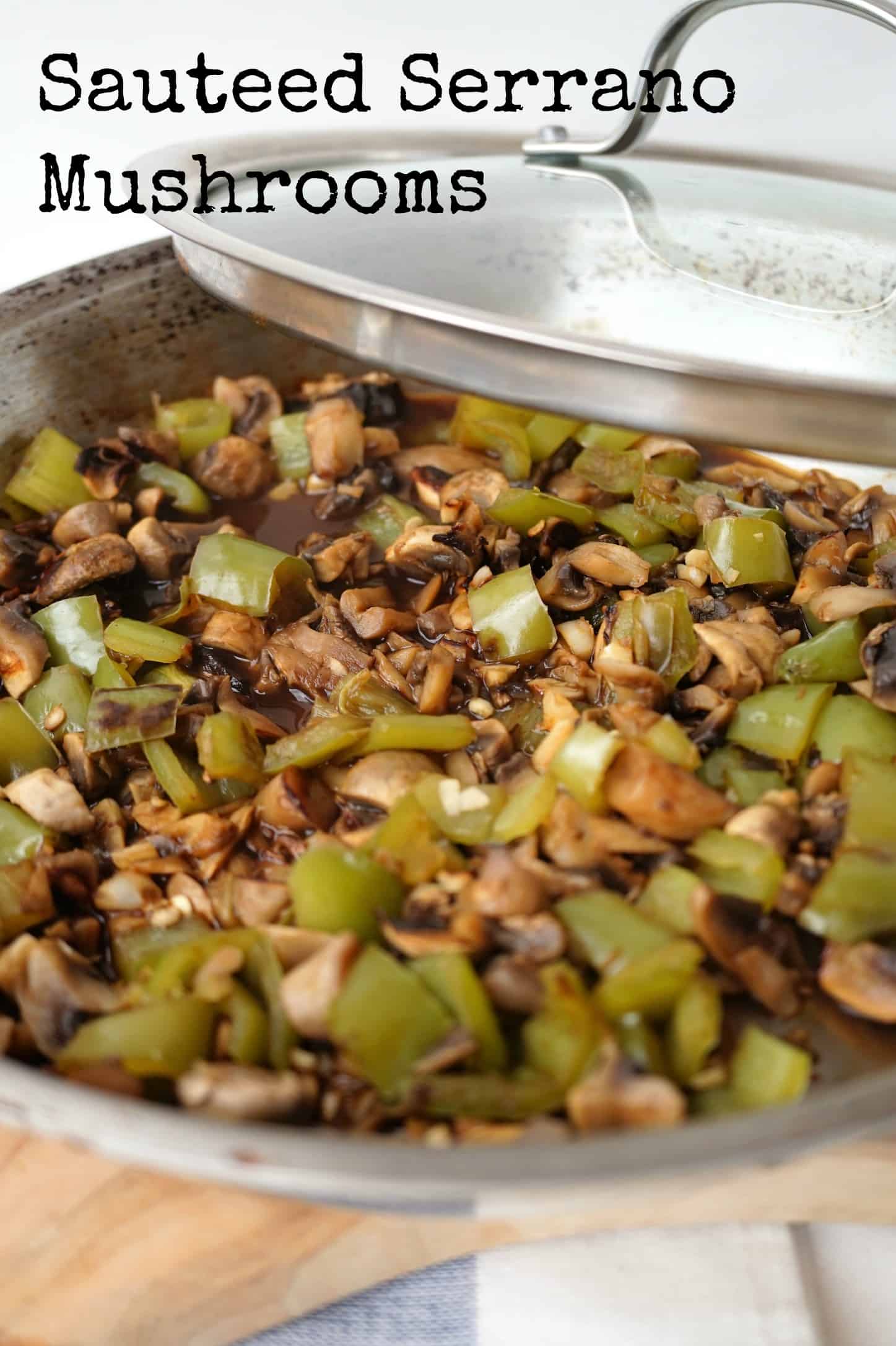 I hope you enjoy as much as I did! I may or may not have eaten this entire batch all on my own! #fertilityfocused :)! PS- If you're not a spice fan, be sure to whip up Sara's here, you won't be disappointed! And, don't forget to join the conversation for Resolve and #startasking!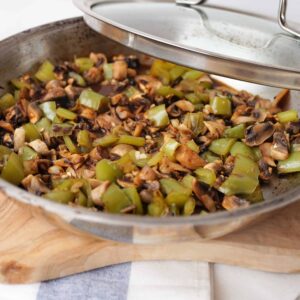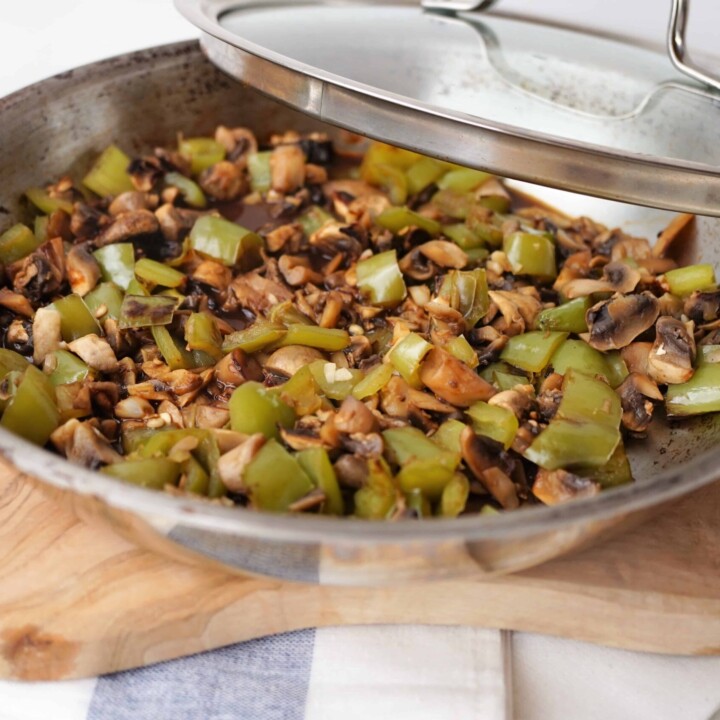 Sauteed Serrano Mushrooms
Satisfy your desire for spicy food with these super simple Sauteed Serrano Mushrooms- the perfect way to kick your burger up a notch without overdoing it on sodium!
Print
Share by Email
Ingredients
8

oz

white button mushrooms

chopped

3

cloves

of garlic

chopped

2

medium Serrano peppers

about 4 oz, chopped

1

teaspoon

olive oil

1/8

teaspoon

of sea salt
Instructions
Chop mushrooms, garlic and Serrano peppers.

In a saute pan over medium heat, add the olive oil and place chopped produce into pan.

Heat for 3-5 minutes until mushrooms are soft and peppers dull in color. (If pan becomes dry, add 2-3 tablespoons water).

Remove from heat, add salt and stir.

Top your burger, salads or serve as a side.
Nutrition Facts
Sauteed Serrano Mushrooms
Amount Per Serving
Calories 26
Calories from Fat 9
% Daily Value*
Fat 1g2%
Sodium 76mg3%
Potassium 198mg6%
Carbohydrates 3g1%
Protein 2g4%
Vitamin A 28IU1%
Vitamin C 3mg4%
Calcium 4mg0%
Iron 1mg6%
* Percent Daily Values are based on a 2000 calorie diet.
What would you put these Sauteed Serrano Mushrooms on?!