Honey Flax Sweet Potato Cookies: Grab & Go Breakfast of Champions!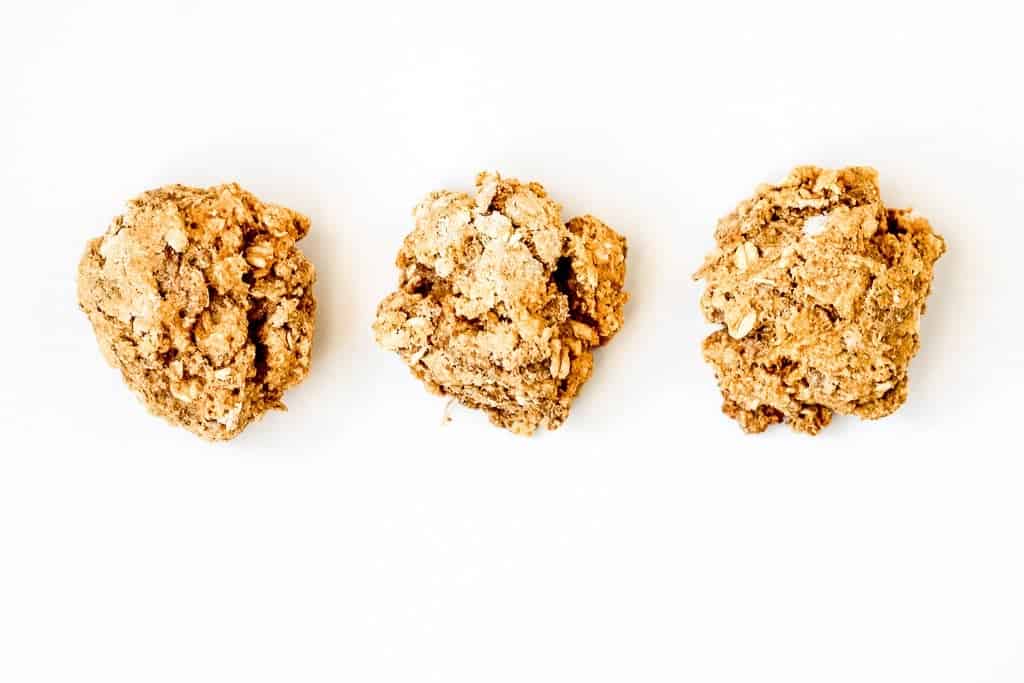 #Realtalk… I don't think there I've ever met a sweet treat I haven't liked. Okay, well maybe I can remember a few here and there (I won't name names!), but a cookie is without question going to be a good friend of mine for life. I have a BIG sweet tooth and to be honest am not one bit mad about it!
I can tell you it has been a unique experience this past month to think outside the box to satisfy my sweet cravings without relying on processed foods.
Generally, I conquered my sweet demon this month by stocking up on new found staples I've incorporated into the Shaw Kitchen to equip myself for success. Let's take a look!
Frozen Mango & Berries

Honestly, I was never a mango fan before, but the sweetness of a frozen mango hits the spot when I am craving a sweet treat post meal. The caveat is trying to have just one piece! I'll let you know when I conquer that one.

Agave Sweetened Wheat Puffs & Honey Flax Flakes Cereals

Come on, we all remember those delicious Honey Smacks or Frosted Flakes that are nearly 99% sugar right?! Well, these gems I found have less than 6 grams of sugar and are so deliciously sweet from agave and molasses that when paired with unsweetened almond milk is even a win for Mr. CEO!

Sweet Potatoes

There's nothing like the natural sugar from a delicious vegetable to get this RD's heart pumping! I try to have a few baked off and ready to go so I can whip up a quick cookie or pancake in a jiffy. But, even flying solo with a sprinkle of cinnamon, drizzle of maple syrup and a few crushed almonds on top this treat is a true winner.
Since the weather was a sure downer this weekend in San Diego (but I won't complain too much, I know we need the rain), I spent a lot of time cooking and sampling in the kitchen!
Friday night called for a warm baked cookie, so into the kitchen I went with my mashed sweet potatoes in one hand and those honey flax flakes in the other… only time could tell what I would come up with.
I have to admit, I absolutely love going into the kitchen with an idea in mind but no recipe to follow. Though it doesn't always turn out a winner that night it did indeed!
Here's the new Honey Flax Sweet Potato Cookie that really is A-OKAY to eat morning, noon and night.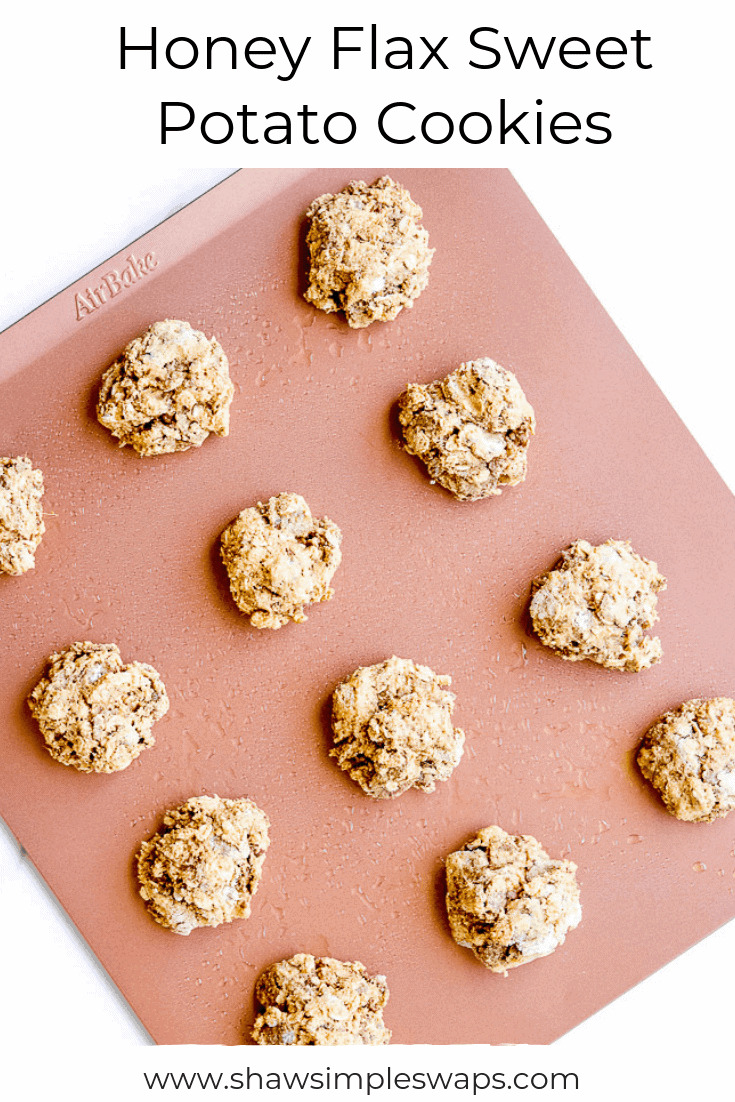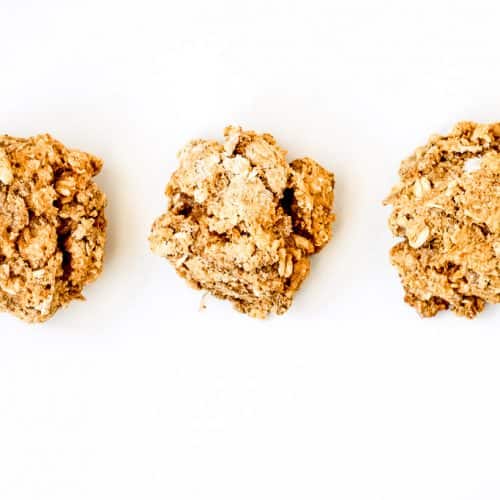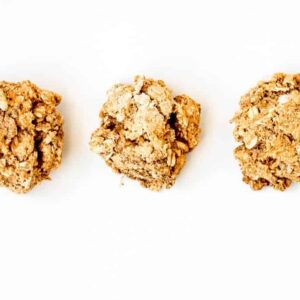 Honey Flax Sweet Potato Cookies
Honey Flax Sweet Potato Cookies – @shawsimpleswaps a healthier alternative to satisfy your sweet tooth for under 100 calories! #cookie #healthycookie
Print
Share by Email
Ingredients
1/2

cup

sweet potato

mashed

2

tbsp

butter

1

large

egg

1/3

cup

stevia

1 1/2

tsp

vanilla extract

1/8

tsp

sea salt

2

cups

bran flakes cereal

3/4

cup

whole wheat flour

1/2

cup

oats

1/2

tsp

baking soda
Instructions
Preheat oven to 350 degrees F.

Mix sweet potatoes, butter, egg, stevia, vanilla and salt in large bowl.

Combine all dry ingredients in a bowl.

Slowly mix dry into wet ingredients.

Spray cookie sheet with cooking spray.

Drop dough into 12 round circles on sheet.

Bake for 10 to 12 minutes, cool and enjoy! Store in an air-tight container for up to 10 days in the fridge or 3 months in the freezer!
Nutrition Per Serving
Calories:
89
kcal
|
Carbohydrates:
14
g
|
Protein:
2
g
|
Fat:
2
g
|
Saturated Fat:
1
g
|
Cholesterol:
22
mg
|
Sodium:
143
mg
|
Potassium:
102
mg
|
Fiber:
2
g
|
Sugar:
1
g
|
Vitamin A:
1040
IU
|
Vitamin C:
0.2
mg
|
Calcium:
12
mg
|
Iron:
2.3
mg
Enjoy!