Do you enjoy a delicious Heirloom Bean Blend?
Wonderful, because 2016 is the year of the pulses!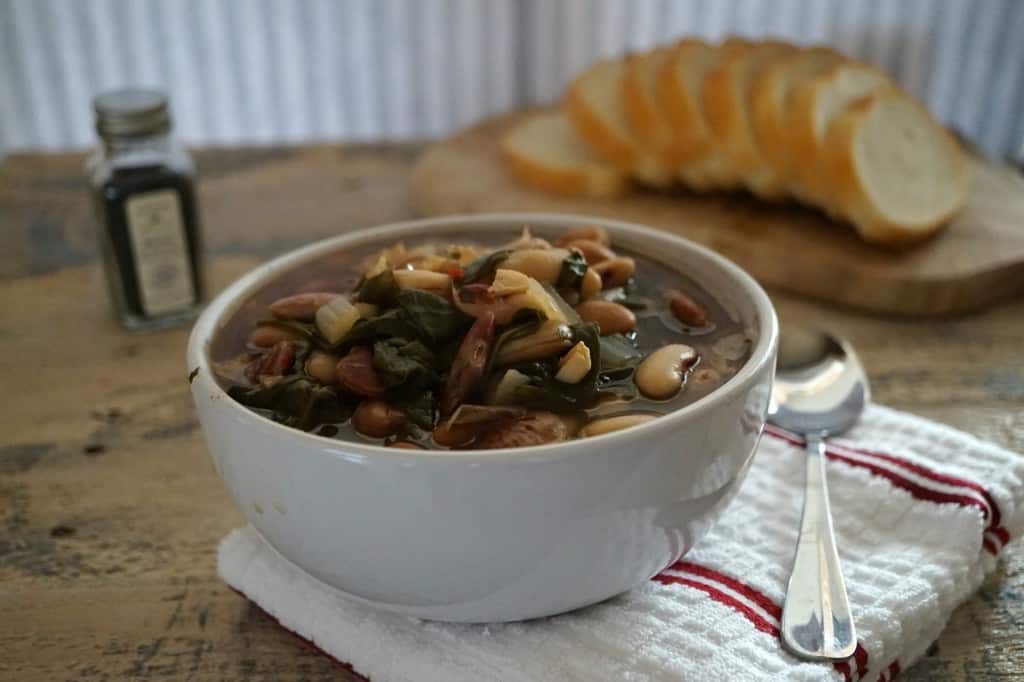 Disclosure: I received free samples of Progresso Cooking Stock mentioned in the post at no cost. I am entering into a contest sponsored by Progresso Cooking Stock and am eligible to win prizes associated with it. I was not compensated for my time, and all opinions expressed are my own!
Okay, first things first, how many of you are asking yourself what's a pulse? Don't worry, you're not alone!
A pulse is simply an edible pea that grows in a pod, like beans and legumes. They are nutrient powerhouses that count towards your daily serving of fruits and vegetables while also contributing a great source of protein when paired with a carbohydrate. No wonder vegetarians go nuts for the pulse!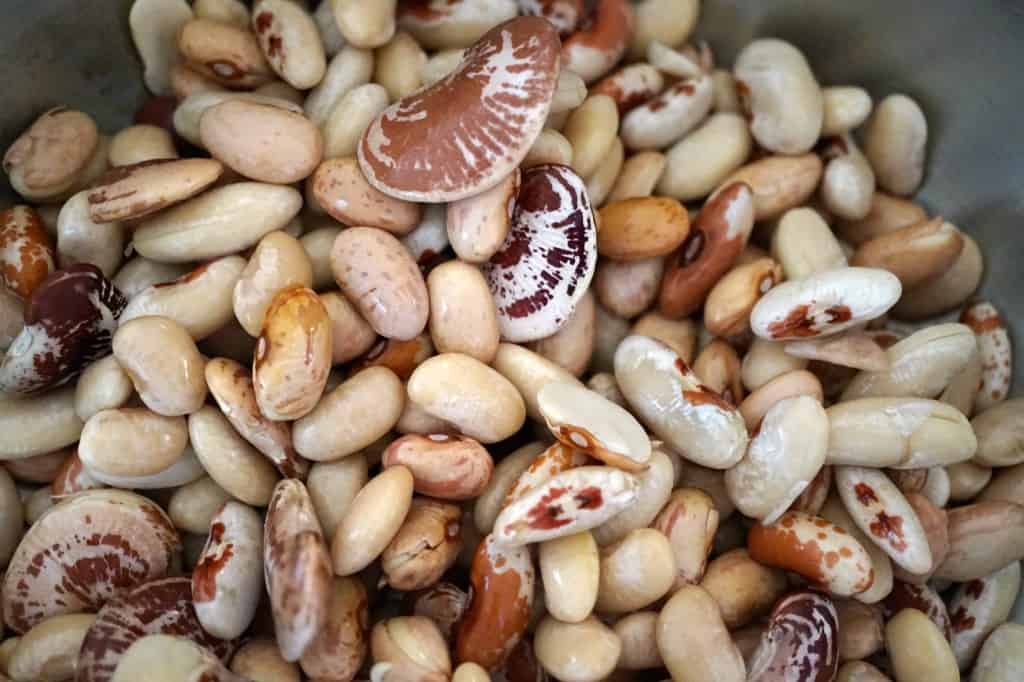 Lately I too have been a little pulse crazy and have made it a prime focus to incorporate at least one meal a day filled with these gems. Thus, when this months The Recipe ReDux sponsored post came through I knew immediately what I had to make… Heirloom Bean and Spinach Soup!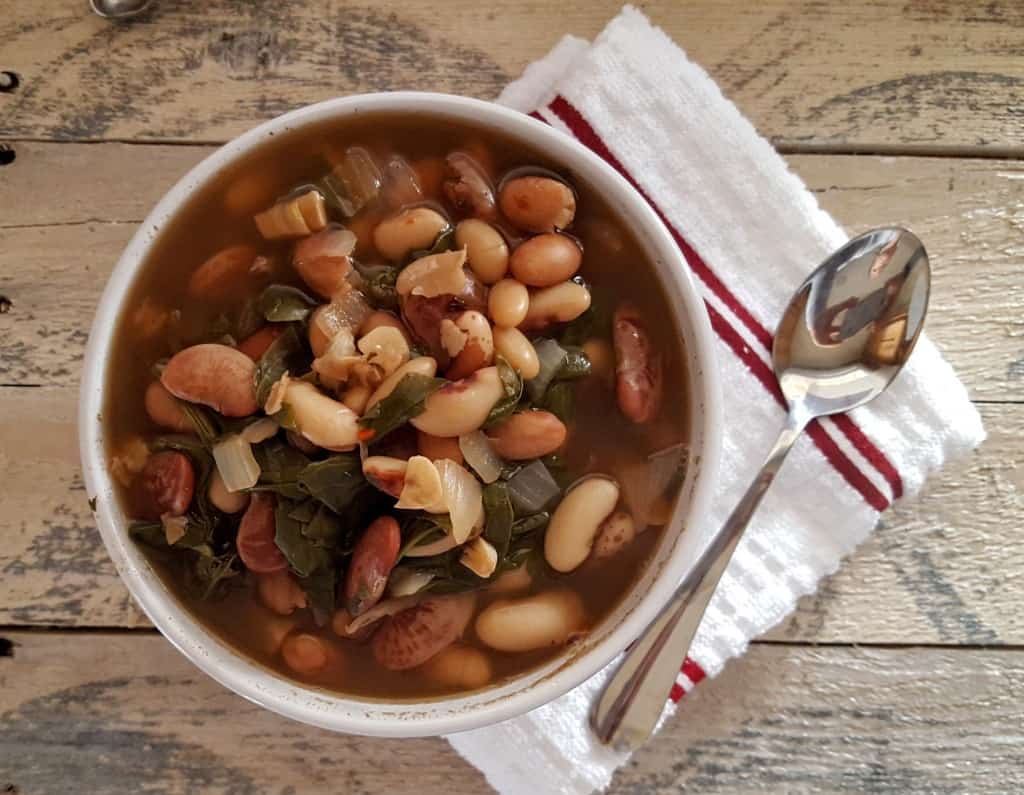 Progresso, a household name in the prepared soup market, has launched a new line of cooking stocks that are seriously #onpoint! (Side note, #onpoint or #onfleek basically means it's perfect, thanks Urban Dictionary for keeping me with the times!) Their line of cooking stocks are made by simmering real bones, vegetables and herbs to create a flavor that tastes just like mom used to make. Plus, they're not to shabby in the nutrition department, ranging from 15-45 calories, 90-420 mg of sodium and less than 1 gram of fat per serving.
I chose to experiment with their Vegetable Stock and boy let me tell you, I was NOT disappointed! Using my delicious Heirloom Bean Blend my "bean fairy" delivers to me as an act of kindness every month, I added the Progresso Cooking Stock to the mix while the beans were cooking to create a full flavor profile.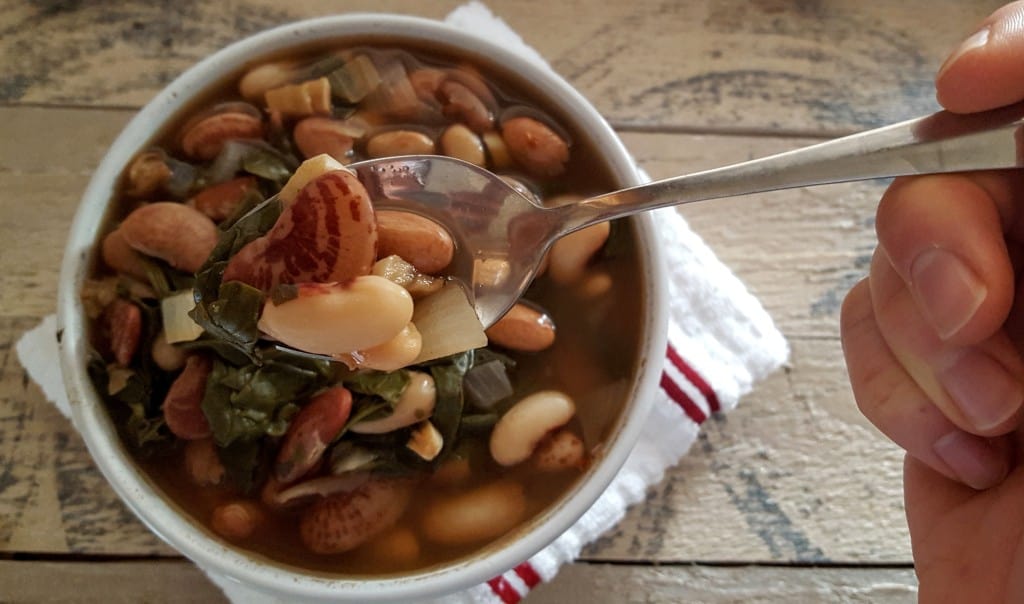 Once cooked, I added a half bag of fresh spinach to help meet my veggie servings for the day too! Adding vegetables to soups is one of the easiest ways to sneak in your servings while also filling you up. Ever wonder why soup is sometimes referred to as a "diet food"? It's because this mix is super nutrient dense (aka has a ton of nutrition) without a lot of calories. Meaning, filling you up without filling you out, something I think we all can get on board with!
I hope you enjoy this soup as much as I did! I whipped it up for my inlaws who we're in town this weekend and boy oh boy, my father in law (born and bred cattle farmer from Illinois) did not even mind there wasn't meat in it! I'd say that makes this soup pretty #onfleek!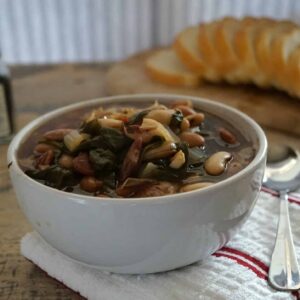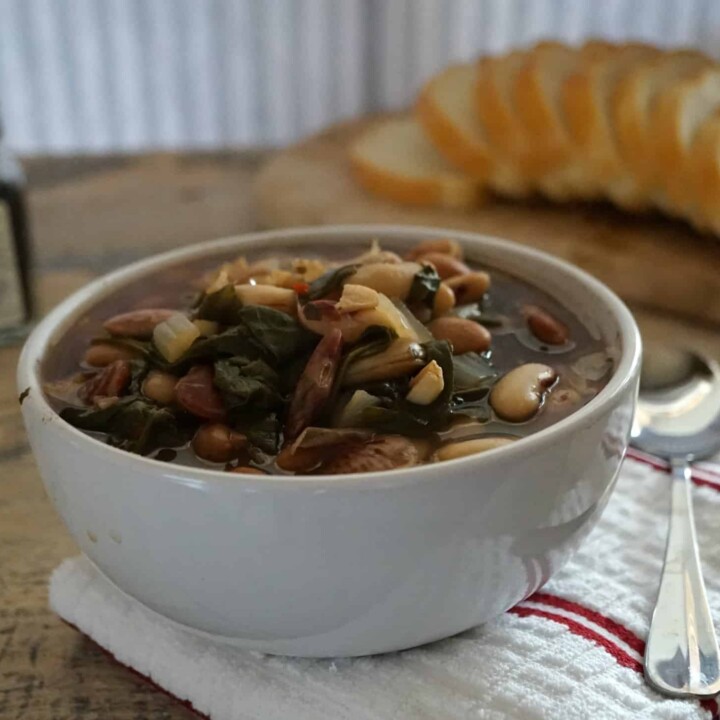 Heirloom Bean and Spinach Soup
This hearty soup is a great source of nutrition and packs a ton of heart healthy fiber! Plus, it will fill you up without filling you out!
Print
Share by Email
Ingredients
1/3

cup

chopped yellow onion

3

fresh garlic cloves

chopped

4

cups

vegetable cooking stock

1

cup

Heirloom bean blend

soaked overnight

1

teaspoon

red pepper flakes

1/2

teaspoon

dried sweet basil

2

tablespoons

balsamic vinegar

4

oz

fresh spinach leaves

1/4

teaspoon

sea salt
Instructions
Turn stovetop to medium heat and place a large pot on top!

In the pot, place the yellow onion and fresh garlic. Add 1/4 cup of the cooking stock and cook until onions are translucent.

Once cooked, add the remaining portion of the cooking stock and the cup of dried, soaked beans, as well as the spices and vinegar. Place the top on the pot.

Simmer spices and beans together over low-medium heat for 1 hour.

Remove top and add in the fresh spinach, turning to low heat. Place the top back on to finish cooking for roughly 30 minutes.

Serve up with an onion beer biscuit (link in recipes) or keep it gluten free and vegan by pairing it with some fresh fruit!
Notes
You can surely make this in the crock pot too! Add all ingredients and put on low heat. Enjoy the rest of your day and come home to dinner already made!
Nutrition Facts
Heirloom Bean and Spinach Soup
Amount Per Serving
Calories 92
Calories from Fat 9
% Daily Value*
Fat 1g2%
Sodium 1120mg47%
Potassium 384mg11%
Carbohydrates 18g6%
Protein 5g10%
Vitamin A 3307IU66%
Vitamin C 10mg12%
Calcium 48mg5%
Iron 2mg11%
* Percent Daily Values are based on a 2000 calorie diet.
What's your favorite way to add beans to your eating pattern? Not sure yet? Well, check out the recipes linked below to get #inspired then!