Ready to take the stress out of meal planning WITHOUT going on a diet?!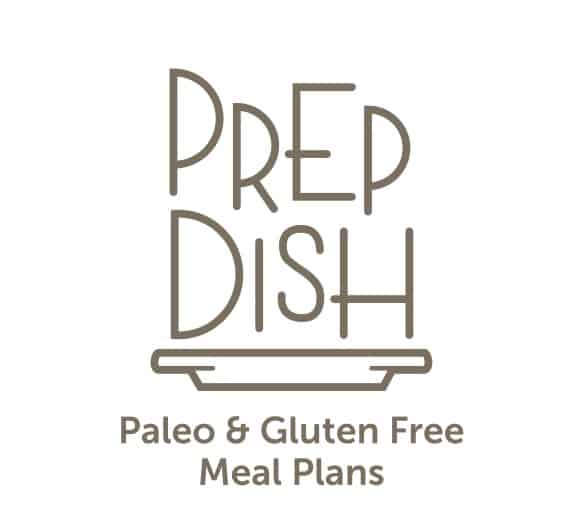 Disclosure: This post is sponsored by Prep Dish. I received compensation to write this post in addition to a free trial. As always, all opinions expressed are my own and I only review products I would recommend to my clients.
With the start of a new year, it's inevitable that you're going to be bombarded with the latest diet trends promising to have you looking and feeling your best in no time. The main problem with these trends is that they aren't sustainable. Here today, gone tomorrow.
Why waste your time following a diet that you don't enjoy and costs you a fortune?!
Today I'm here to tell you there's an answer to your prayers that will let you have your cake and eat it too! Enter, Chef Allison's MS, RD, LD Prep Dish service.
Prep Dish is an online meal planning service that delivers a weekly meal plan straight to your inbox. Her philosophy, Shop Once, Prep Once, Eat Stress-Free Meals All Week, is the latest #trend that lets you enjoy food without putting a restriction on it.
The beauty behind Prep Dish is that Chef Allison is not only a Registered Dietitian with a Masters Degree, but she's also chef. Her culinary education and skills in the kitchen help her take the Prep Dish service to a whole new level.
Once you enroll in the Prep Dish program, you'll receive a weekly newsletter that's filled with your meal plans, grocery lists, recipes, and helpful hints and tips from the recipe guru herself. Just this last week she introduced her subscribers to a hidden gem called Chai Hot Cocoa. Anyone else thinking YUM?!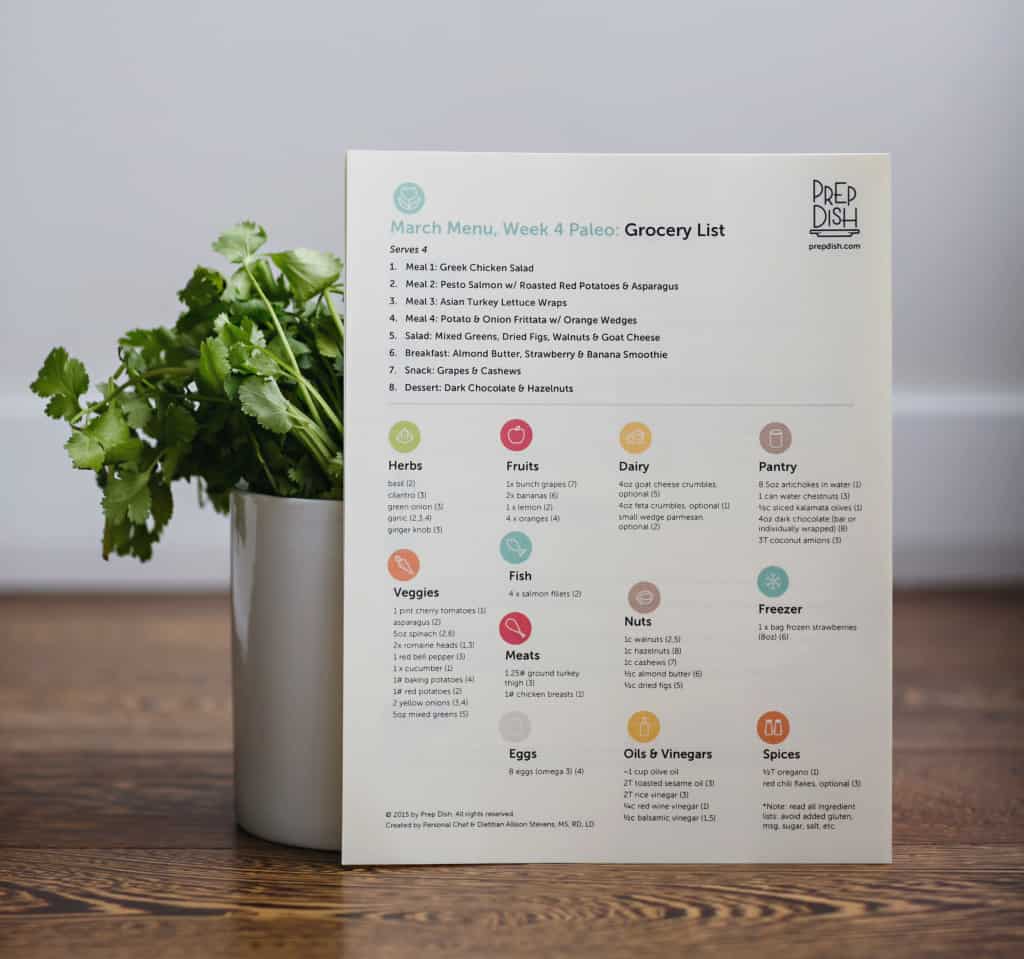 The unique thing about Prep Dish is that not only does Chef Allison provide you a grocery list, but she divides your plan into "Prep Day" and "Dish Day" with instructions for each. This makes the prep go much quicker in my opinion. I was able to assign Mr. CEO some tasks as well rather than the methodical chaos I tend to employ on Sundays!
If your concerned about having to make multiple meals if you have food allergies in the house, don't be! Chef Allison does the work for you and includes modifications to ensure all major dietary restrictions are taken into consideration. One stop, stress free meal planning… heck yes!
No more boring grilled chicken with a side of steamed broccoli. I promise you these meal plans are flavor packed and will get you to break out of your food rut. Do you like the sound of Bison Steaks with Sweet Potatoes & Spinach? How about Pumpkin Pie Pudding? I thought so!
For being such a loyal reader and to help you get your year started off on the right foot, I've teamed up with Prep Dish to gift you a special deal on your first months subscription. Click here and you'll receive your first month for $4. That's even less than a Happy Meal these days! #noexcuses
Here's to living a healthy and happy 2016 full of flavor!