Fabulous finds for your Fiji getaway!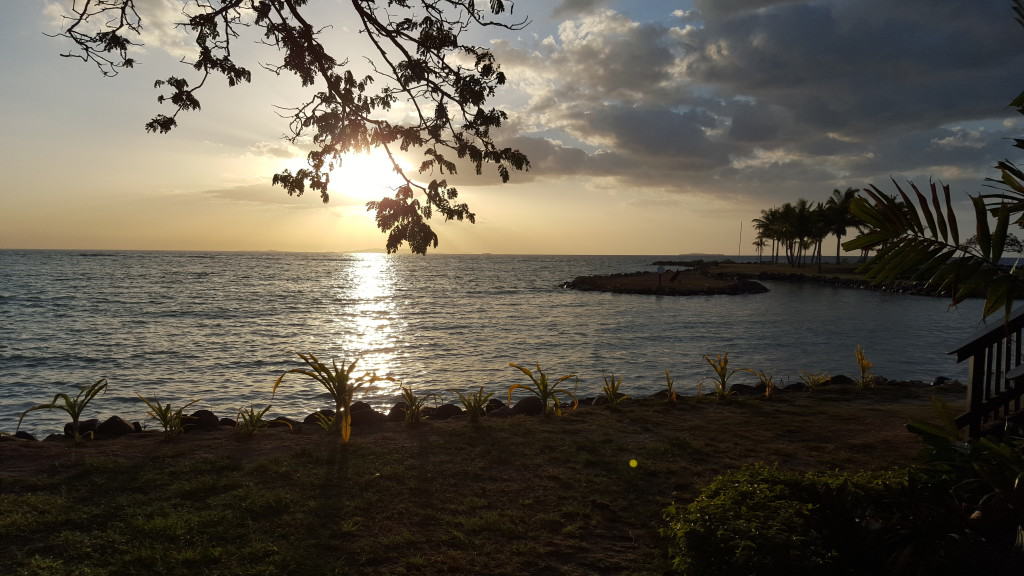 #nofilter #pureparadise #oceanbeauty
Yep, I'm not lying! This photo doesn't do the Fiji Island Viti Levu justice. Its picturesque views are truly breathtaking. Mr. CEO and I relished in the beauty as we ate our weight in mangoes and fresh fish!  Plus, the laid back island lifestyle was just what the doctor ordered post our adventure filled time in New Zealand.
Where to Stay
If you're headed to Viti Levu there are a number of fabulous resorts you can stay in. We found our deal through Travelzoo, but if you jump online you'll have a variety of choices at your fingertips. Below is a sneak peak of our First Landing Resort Garden Bungalow. Our friends recently visited Royal Davui in Fiji for their honeymoon and they absolutely loved it. If I'm honest, it sort of persuaded us to visit here. If you're looking for a honeymoon in Fiji, or just want to visit the lovely country, I would recommend you to visit this page to see the resort our friends stayed at for their honeymoon.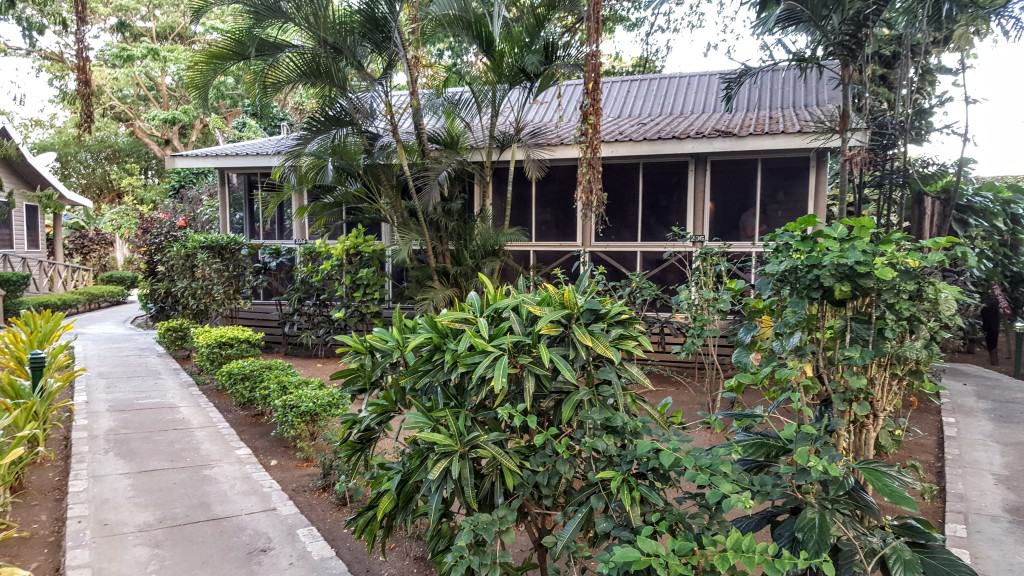 What to Eat
Our resort was literally like a little community in itself. Alongside the beautiful pool and bountiful bar was a full service restaurant that had a wide variety of local and global offerings. If you have treenut allergies, be careful of the INSANE amount of coconut that is in nearly every menu item. I myself am not a big fan of the tropical nut so had a bit of a hard time adjusting to the cuisine. But, lucky for me Mr. CEO is a great taste tester and never has a problem with this critter taking bites off his plate! Check out this fish curry we indulged in!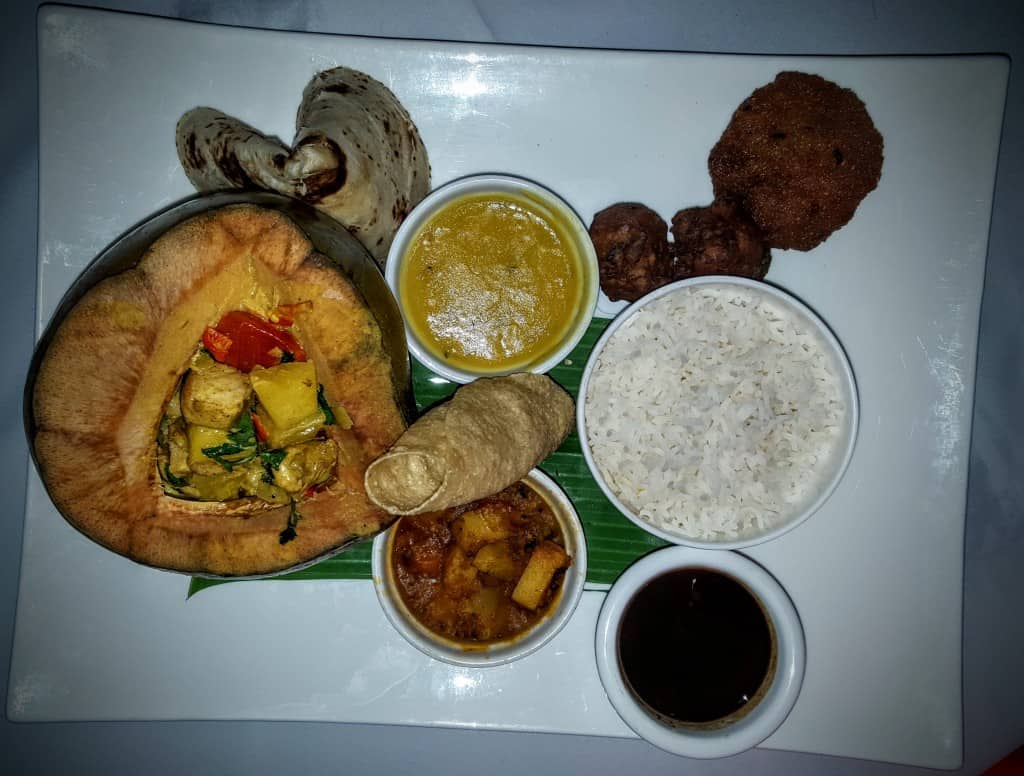 What to Do
First Landing Fiji was a short 30 minute drive outside the city of Nadi on Viti Levu. The island reminded me of being in the Caribbean because we were told that you needed to stay within your resort or be accompanied by a taxi to travel to see the attractions on the island. Honestly, Mr. CEO and I had enough of being in a car from our travels in New Zealand that we kept it pretty low key.
Day 1 we ventured into Nadi to retrieve some souvenirs and see how the locals lived. It was just like I expected- a tourist trap! Luckily I snagged this sweet hat and we headed back to the resort to partake in their bread making class and soak up some vitamin D.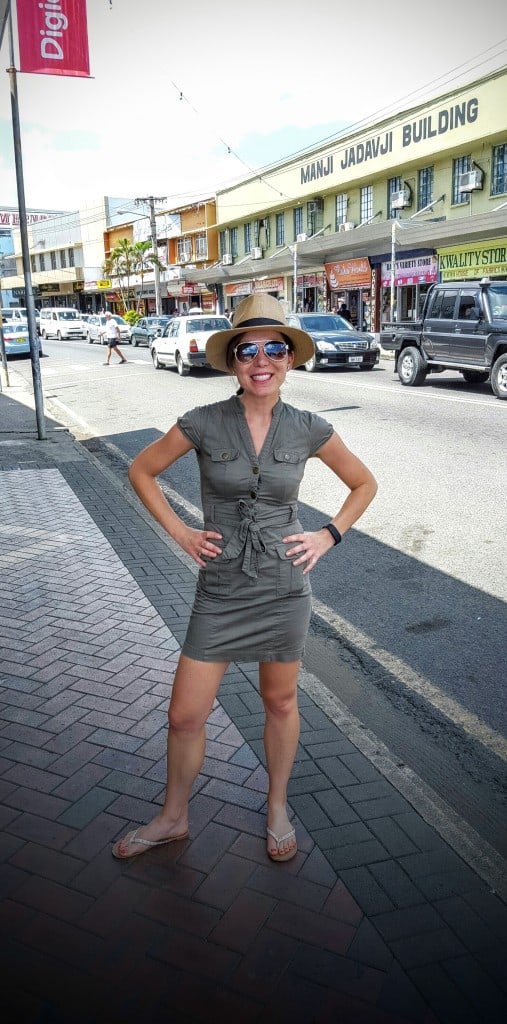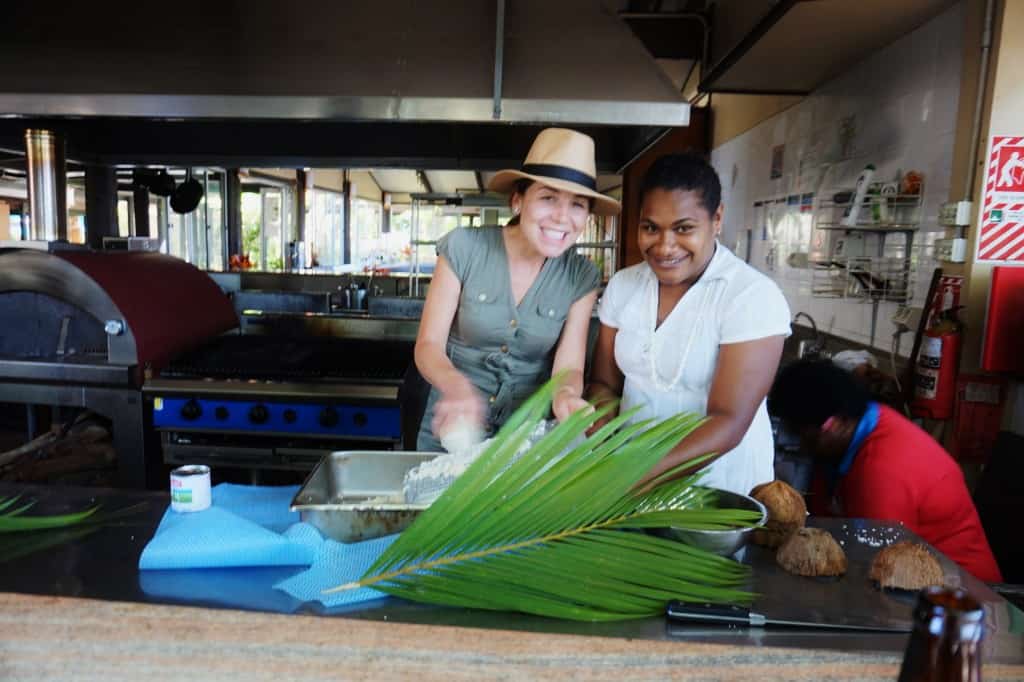 Day 2 we decided to break out a bit. We joined our new friends from Australia and London and made our way to one of the remote islands on a day hopper tour. To be honest, I have no idea what the tour name was nor the island, but I can tell you it was amazing! Plus, a champagne brunch and local buffet of fresh fish was included that Mr. CEO and I surely weren't going to turn down!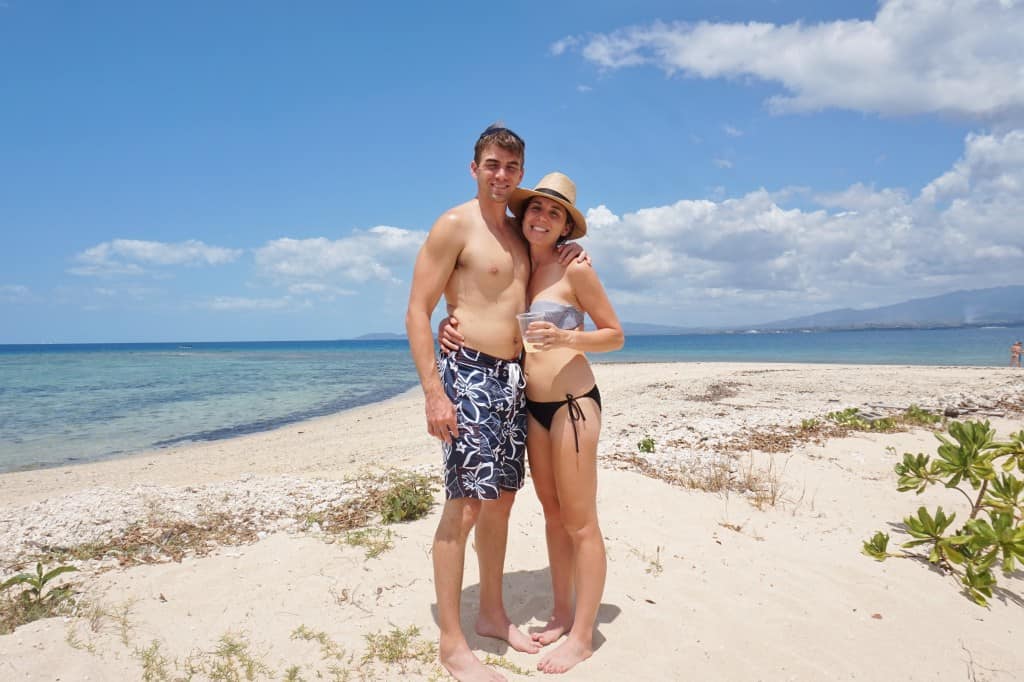 We finished our trip with a beautiful lunch beach side, then packed our bags and made the 10 hour + plane ride home. It was a fabulous Fijian getaway that I am so fortunate we were able to enjoy! Here's to a another great vacation on the books!
What's your ultimate island getaway?!