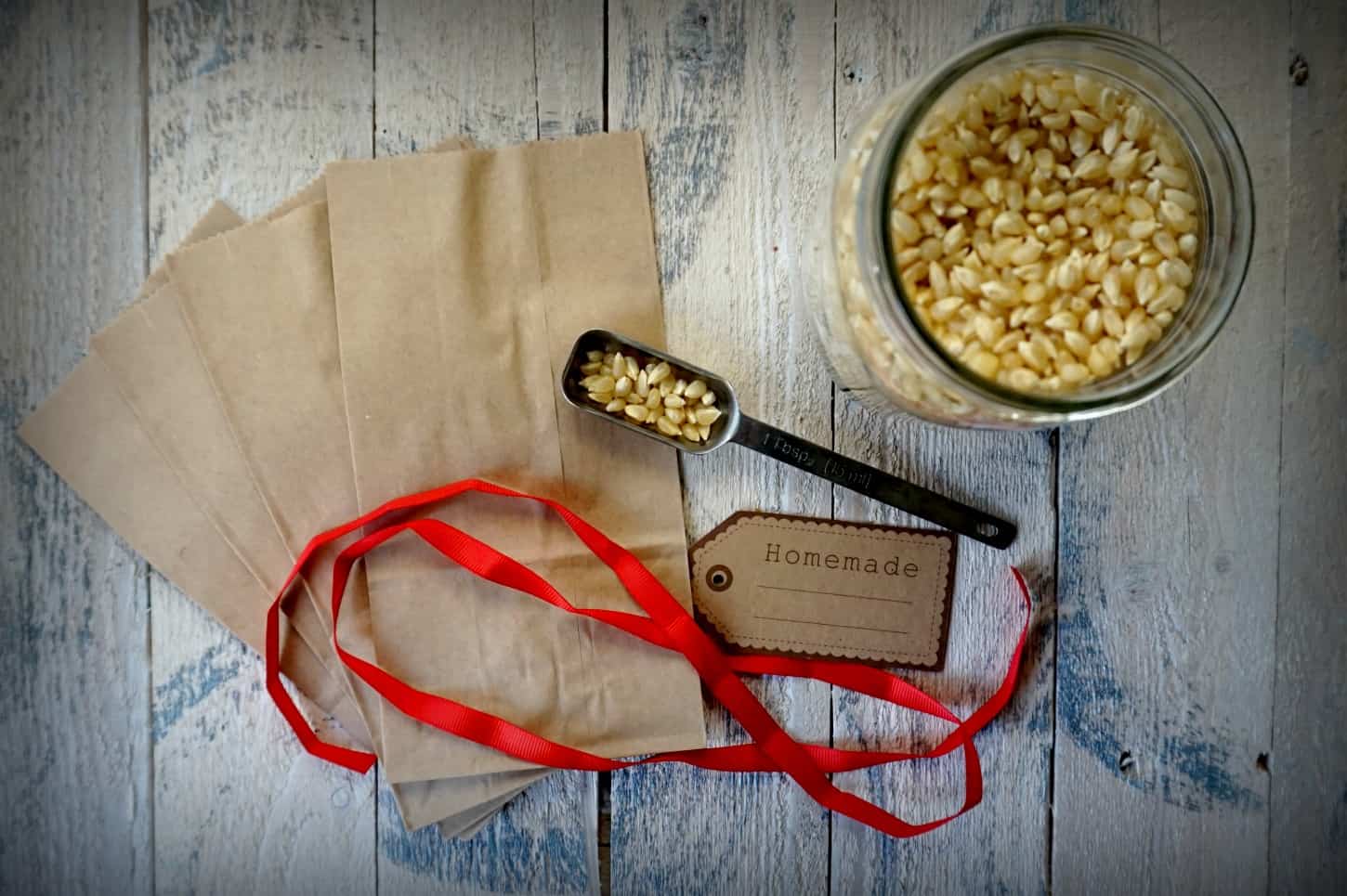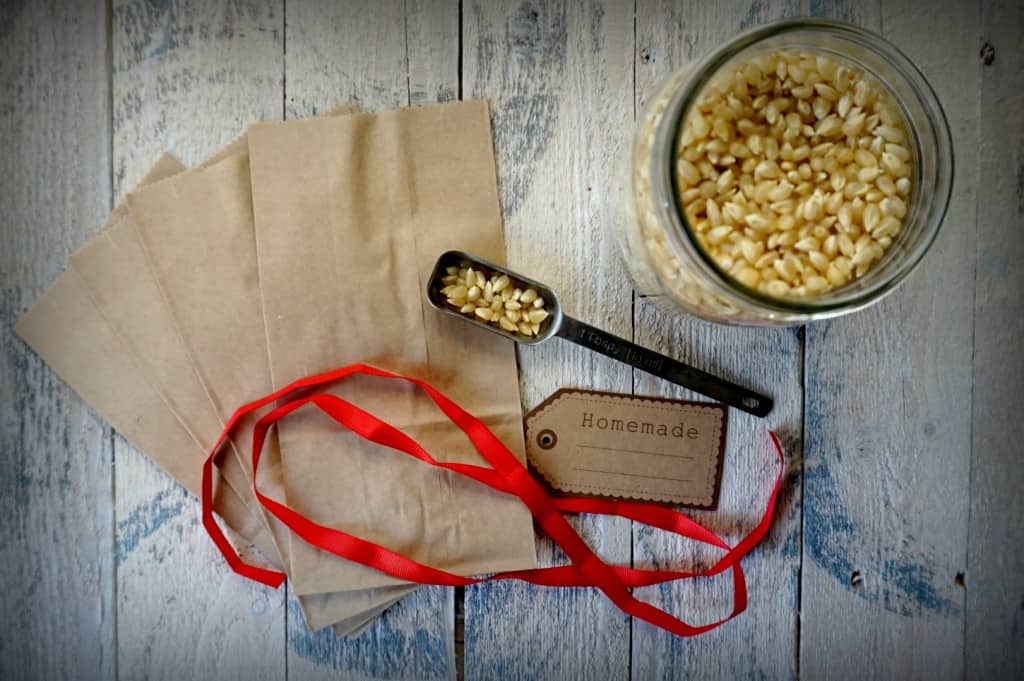 National Popcorn Day?! Say what?!
Yep, I'm not lying! January 19th is National Popcorn Day, a day where we can pop the pop (no pun intended) to our hearts content!
I love popcorn for so many reasons. Let me count the ways!
? It's a whole grain!
The Dietary Guidelines for Americans stress the importance of making 50% or more of your daily servings of grains whole. Popcorn provides this for you, in addition to B vitamins and protein.
A study that evaluated data collected over a 3 year period (NHANES) found that those who consumed popcorn had a 250% increase in whole grain consumption in addition to 22% higher fiber intake.
?It's fiber filled!
I said it before, I'll say it again. Fiber keeps you full for longer periods of time. Americans do not meet the daily recommended intakes (DRI) for fiber already. Adding popcorn to your snack mix helps you meet your fiber, and just one serving (4 cups) gives you over 4 grams of the goodness.
? It contains antioxidants!
Polyphenols, the type of antioxidant found in the husk of the popcorn, has shown to exhibit cardiovascular properties in those who consume popcorn on a regular basis. Though it was shown to have a higher antioxidant capacity that fruit, let's make sure we don't trade in all our fruit for popcorn, we need that balance!
? It's void of that nasty trans fat!
Microwave popcorn that comes in those prepacked bags are filled with questionable ingredients as well as trans fat despite their claim that states "0 grams of trans fat per serving".
Studies have found that most microwave bags contain at least .25gm of trans fat per serving, however the Food & Drug Administration has the regulation set at >.5 grams, allowing the product to get away with the labeling of "no trans fat".
Now that you know why I'm like a kid in a candy story over popcorn, I thought it'd be fun to share a way to enjoy this nutrient packed snack on the fly. This DIY Microwave Popcorn is the perfect way to practice portion control, monitor those added ingredients and keep chemicals out of your system. Store your popcorn kernels in a cool place, like your pantry or cupboard, in a tightly closed jar for up to a year after purchase for best quality. I am currently on the look out for the best popcorn popper so I can try one out, and let you guys know what I think about making it in a machine rather than the microwave.
Plus, these DIY Microwave Popcorn bags make the cutest gifts. Valentine's Day is right around the corner… hint hint!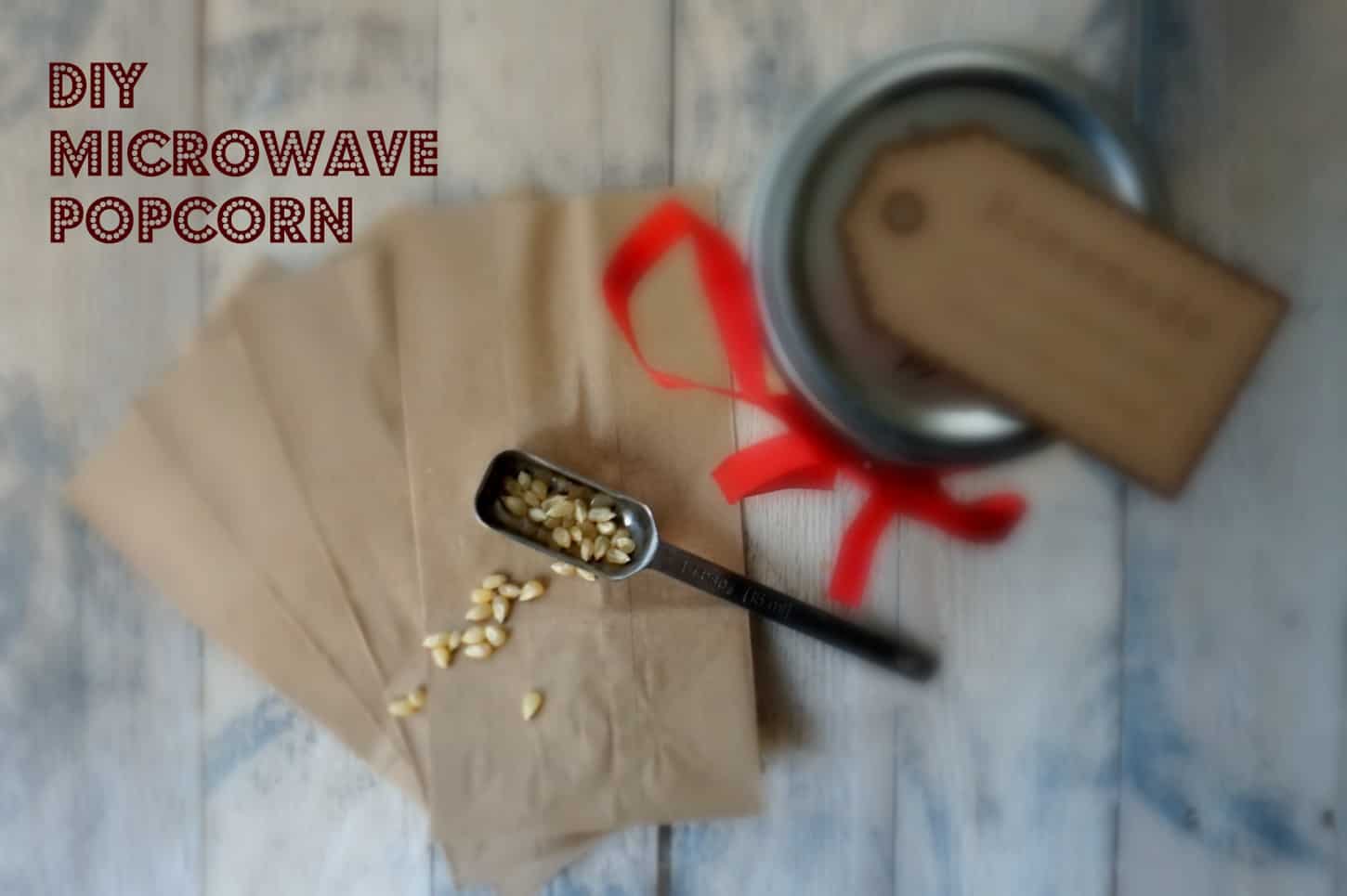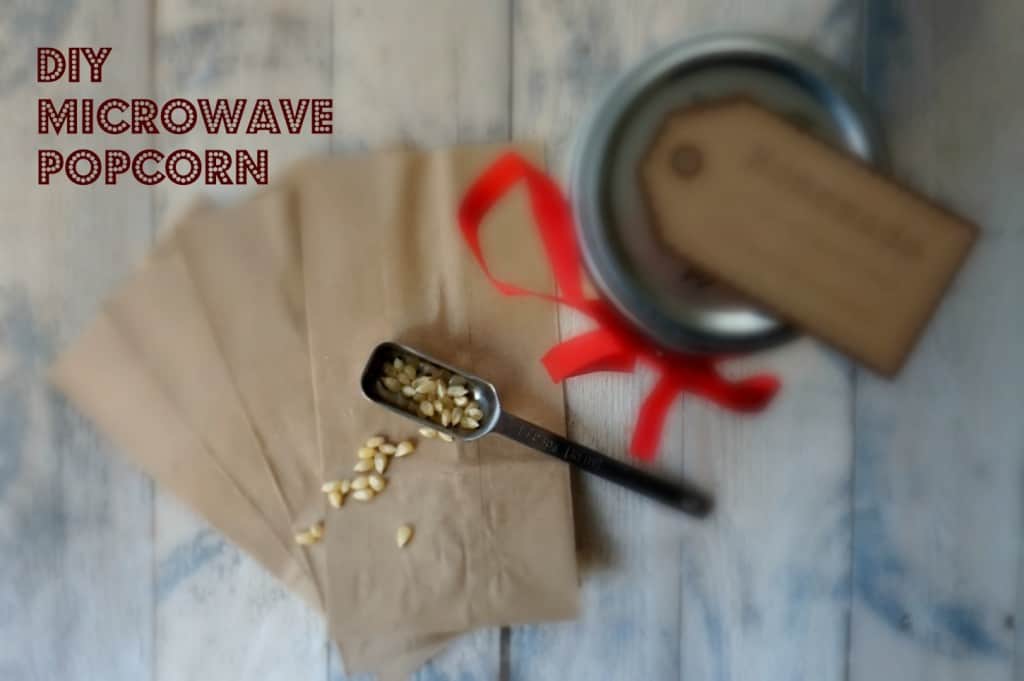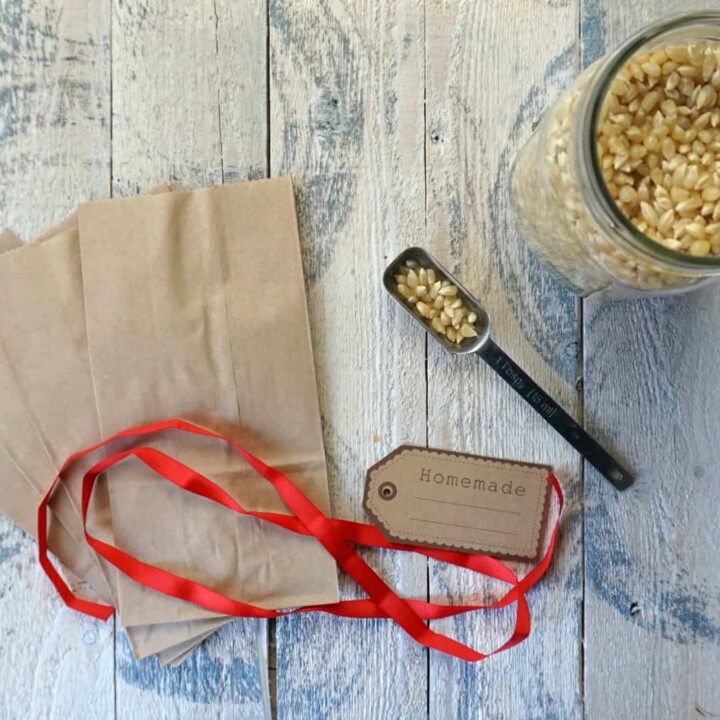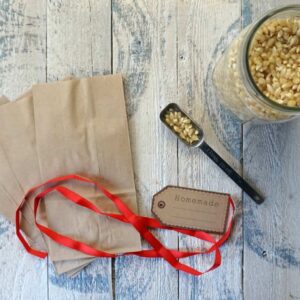 DIY Microwave Popcorn
Pop to your hearts content with this super simple DIY Microwaveable Popcorn Bag!
Print
Share by Email
Ingredients
1

small brown lunch bag

2

tablespoons

of popcorn kernels

1

teaspoon

olive oil

optional

1/8

teaspoon

sea salt

optional
Instructions
In a small brown lunch bag, pour 2 tablespoons of your favorite popcorn kernels.

Add salt if desired and give the bag a shake.

Fold down the top in 1 inch sections, twice.

Press firmly so the bag is secure and does not open during popping.

Place bag in the microwave and set timer for 75-90 seconds.

Don't leave your microwave! Times will vary depending on the microwaves power, so once popping decreases more than 3 seconds between pops remove popcorn.

Caution when opening, it will be hot!

Place in a bowl and spray lightly with olive oil and optional herbs and seasonings.

Enjoy!
Notes
I like to use Bobs Red Mill kernels!
Nutrition
Calories:
185
kcal
|
Carbohydrates:
30
g
|
Protein:
4
g
|
Fat:
6
g
|
Saturated Fat:
1
g
|
Sodium:
294
mg
|
Potassium:
110
mg
|
Fiber:
5
g
|
Sugar:
1
g
|
Iron:
1
mg