Fertility Grades: Report Cards of Infertility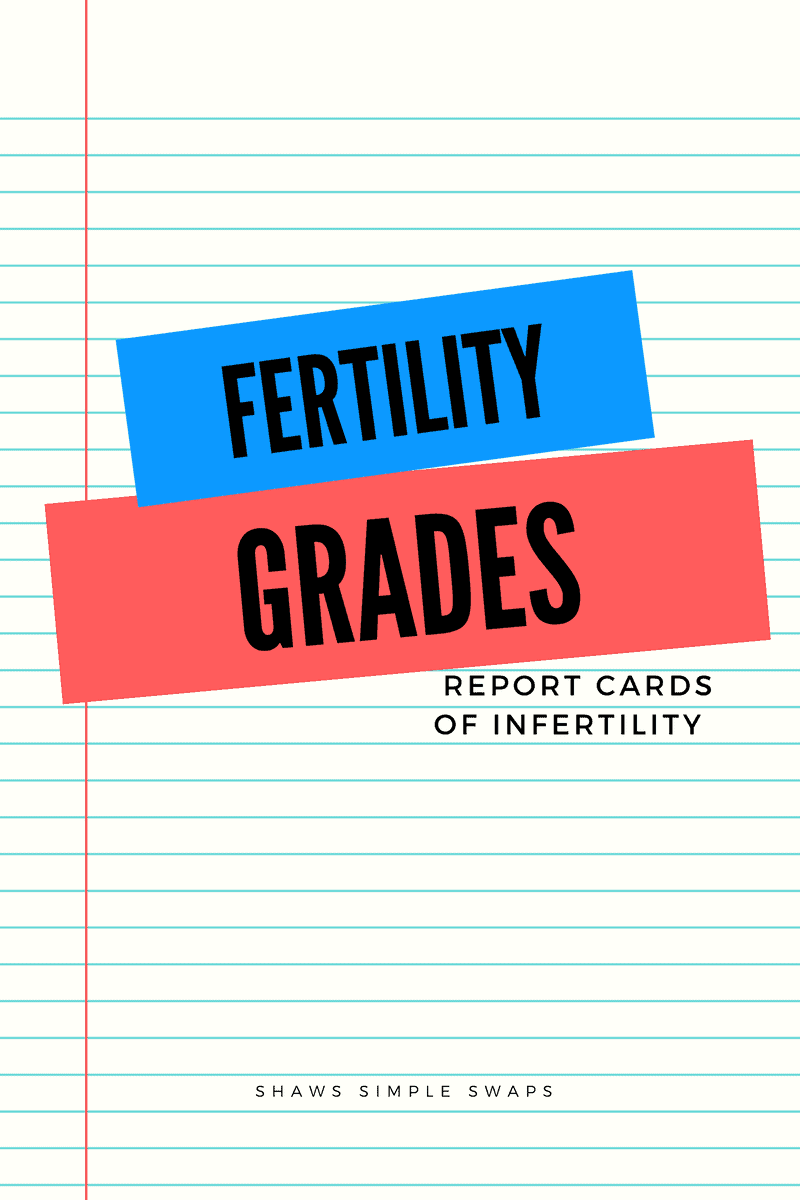 Welcome friends!
Today I'm about to share some real talk with you. Yep, it's time we chat about the "report card" of infertility.
I remember my final comprehensive exam of my Master's program like it was yesterday. I walked into a room with five of my professors, a folded envelope and a set of five questions I had 60 minutes to answer, orally.
Talk about pressure!
I will never forget the feeling of pure relief I felt getting my final "A". Trust me, I was by no means a straight A student. But, C's weren't in my vocabulary.
Well, flash forward a few years and I got my first dose of what it feels like to receive that F, and I don't mean fantastic.
Fertility grades? Is that even a real thing?
Well, yes and no.
I must admit, it's a bit of a Lizism, but the premise is something surely all struggling with infertility can relate to.
Fertility grades are basically the "status" given to you and your partner (if applicable) as it relates to your reproductive health (ovaries, sperm, fallopian tubes, the whole shebang)!
Let's role play a tiny bit, shall we? Here's a little glimpse into how Mr. CEO and I received our fertility grades.
Fertility Grades for Me
*Preface, after a solid 18 months of undergoing nearly every test in the reproductive book, this is what we learned.
Doc: Well, I'm sorry to say, I have no answer for you. We've done every test in the book and you don't have communication between your pituitary and your ovaries. Basically, your secondary amenorrhea (aka, lack of a menstrual cycle) is irreversible. It's what we call Hypogonadotropic hypogonadism. It is unlikely you will ever ovulate without assisted reproductive help.
Me: But, I read a study that HH could be a side effect of diabetes? Do you think I should be tested for Type 1 Diabetes? I pee frequently! I think I may be.
Doc: Elizabeth, I'm telling you, you don't have diabetes. We've done all the tests, even a few multiple times! I wish I could tell you I've seen this reverse, but given your age, weight and general health, I just don't see this being the case.
Me: (sobbing) Alright… then basically you're telling me I get an F in the fertility department, right?
Doc: (smiling) Liz… not an F, but more of a C-! We can get those eggs out of you, we just need to use some help.
Me: (giggling) Well, there's the first C- of my life!
Fertility Grades for Mr. CEO
*Mr.CEO is a healthy man. He rarely goes to the doc, so really, the testing just required a semen analysis for him.
Doc (to Mr.CEO): Well, good news! You've got yourself a solid A++++ of little guys in you!
Me (shocked, but laughing): WHAAT!!! I mean, yes!!! But WHAT?! Do you know how much Diet Mountain Dew he used to drink? I heard that decreases sperm motility! How can he get +++'s?!!!
Mr. CEO (smiling): See, I always win! (He's competitive, I told you before).
Doc: The good thing is, once we get those eggs out of Liz, it should be very high odds you two can start your family through IVF!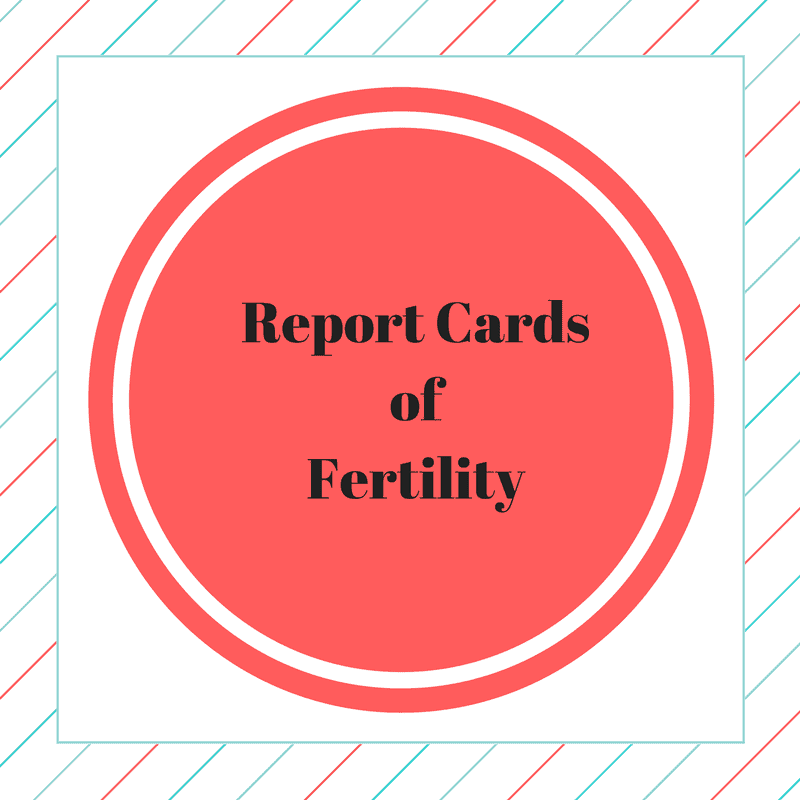 I can tell you this, jokes aside, we are very blessed.
Sure, it's no fun feeling like less of a woman without a cycle, but knowing Mr. CEO is in tip top shape for our next journey helps settle my nerves much more.
I've read so many stories on the struggles, both emotionally and physically, that come with the challenge of having both partners with "C's" on their report cards. I sympathize with them, and send them my deepest prayers.
Rest assured, Sara and I promise regardless of how lost you (and your partner) feel in this journey, finding a sense of comfort and control through your dietary choices can do wonders for your health.
Plus, many studies promote the benefits of healthy diets (similar to the recommendations of the Mediterranean Diet like we've chatted about before) in improving both male and female infertility.
Though we will remind you, there's no cure for infertility, we do hope you remember to laugh through the tears and know you're not alone in getting that "C, D, or F" on your fertility grades.